Our columnist loses her mind for The CW's hit dramedy.
Going into this binge sesh, all I knew about The CW's iZombie was its title. This left plenty of room to make vast, baseless assumptions about what I would be experiencing over the next 1,800 hours (without commercials).

The first assumption was that this show was about zombies (I went to an Ivy League school). The second assumption, based on the "i," was that this show was either about a zombie dating app or was a dark spin-off of Nickelodeon's iCarly in which Carly grew up and died. The third assumption, based on assumptions one and two, was that I wasn't going to enjoy this particular binge, since I'm not that into the whole zombie thing. Turns out, only one of these three assumptions was correct.

Friday

I am completely distracted by the fact that Robert Buckley, the hot guy from Lipstick Jungle (RIP), is in this show and that his character is named Major. I'm assuming that is short for Major Babe. (It isn't, but it should be.) I am patiently waiting to see Major Babe shirtless when I realize that the girl who was normal at the beginning (Rose McIver) is now a zombie.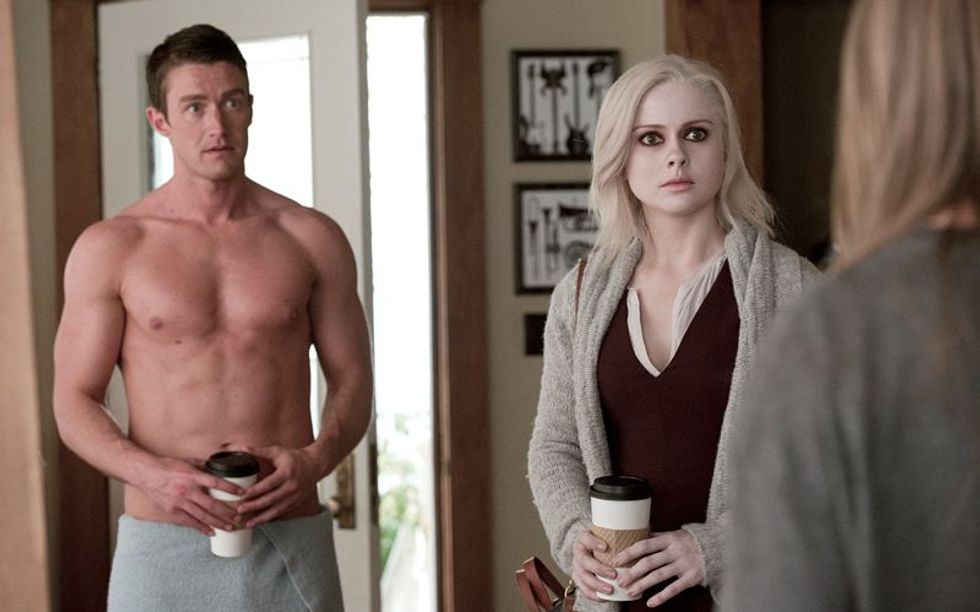 Television's only rom-com-zom-dram iZombie provides major distraction for TV fans.

Anyway, her name is Liv Moore (get it?!), and she's mad dead but she's not a scary zomb because she's got lots of (literal) brain food from her job at the morgue. And her morgue co-worker, Ravi (also a babe and played by Rahul Kohli), knows about Liv's zombism and is super chill about it.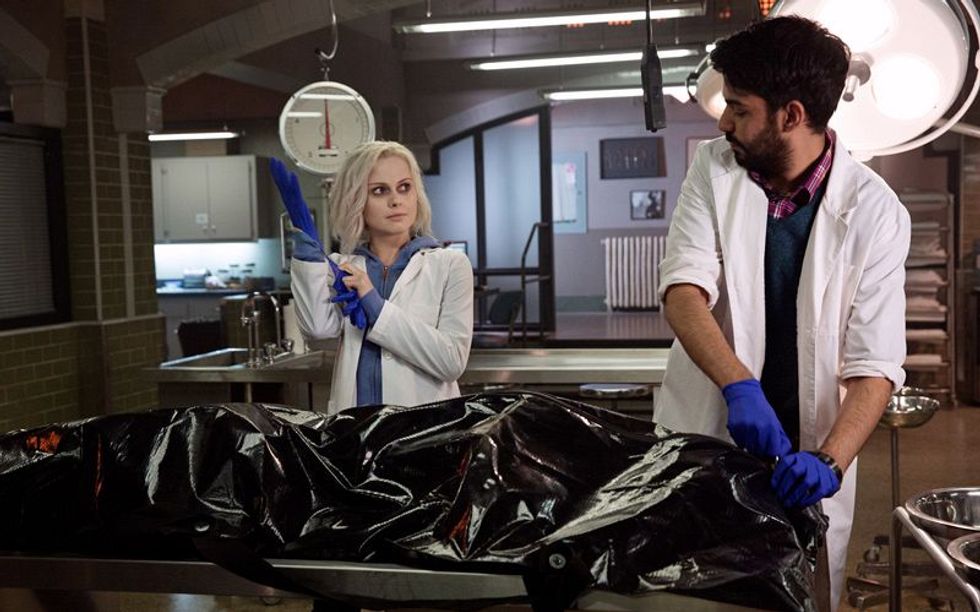 Liv keeps her secret zombie life hidden thanks to help for her morgue work husband.
I also learn that when Liv eats a brain, she takes on the personality of its owner and has access to the dead person's memories. So when the first of many murder victims comes into the morgue, Liv offers herself up to Detective Clive Babineaux (Malcolm Goodwin), telling him she has "psychic visions" that can help him solve the case.

Clive is clearly terrible at his job and freakin' lazy because he bases all of his investigations from this point forward on wild claims that Liv makes with zero evidentiary support.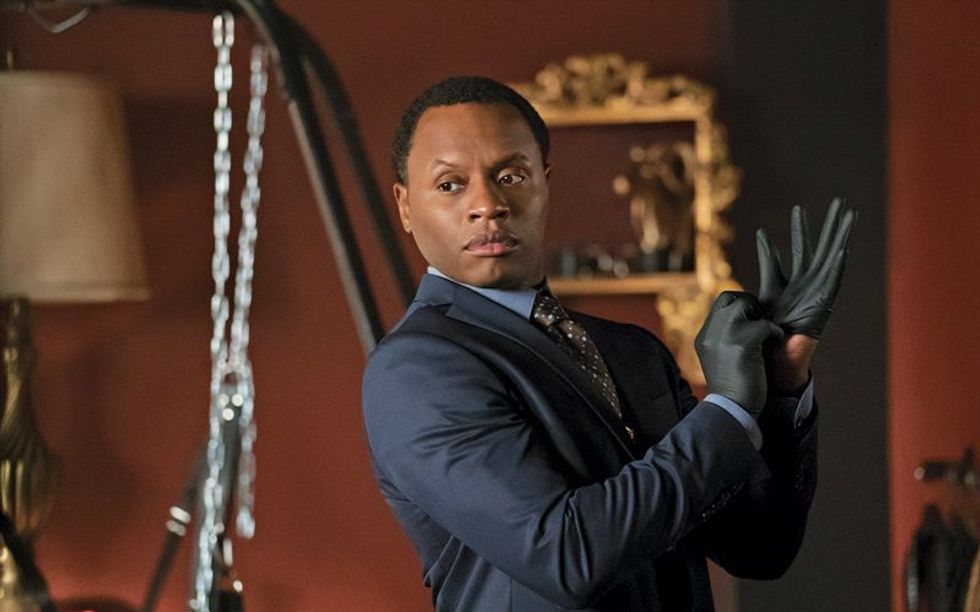 Liv picks brains to help Clive solve crimes.
Saturday

I've slept about two hours in two days, but I've watched Liv take on about 20 personalities. She's eaten painter brain, gamer brain, PTSD brain, alcoholic brain, cheerleader brain, frat boy brain, vigilante brain...
Also, there's a character named Blaine (played by David Anders), which rhymes with brain, so there's that. I've seen Major Babe shirtless a bunch of times (never enough) and am becoming more attracted to Ravi with every spot of tea he pours.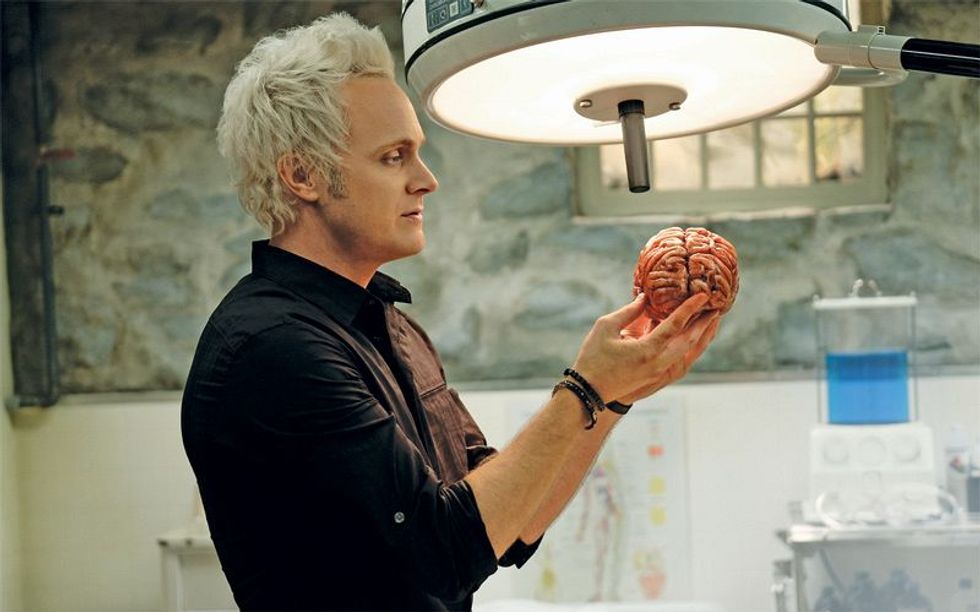 Blaine ponders... how can you tell when they're ripe?
Speaking of caffeinated beverages, there's an energy drink called Max Rager that's making everyone go cray cray and the Max Rager CEO's daughter, Rita, moved in with Liv and is pretending to be someone named Gilda (Leanne Lapp), and she's sleeping with Major and it is all very stressful.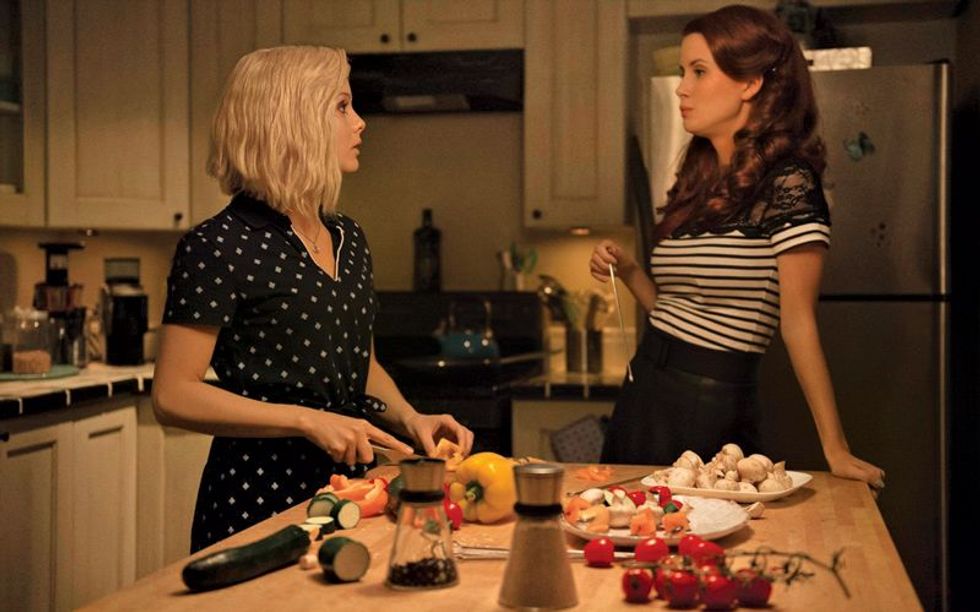 Balance the zombie diet with fresh vegetables.
Sunday

I've watched so much of this show that I think I'm starting to go blind. Luckily, I've maintained my sight long enough to see an angel appear on-screen in the form of Matchbox Twenty lead singer Rob Thomas.

A fourth assumption I made going into this show is that the creator of this show, also named Rob Thomas, was in fact that Rob Thomas. So when I see the light rock crooner of Santana's "Smooth," I am sure that this is a validation of my theory.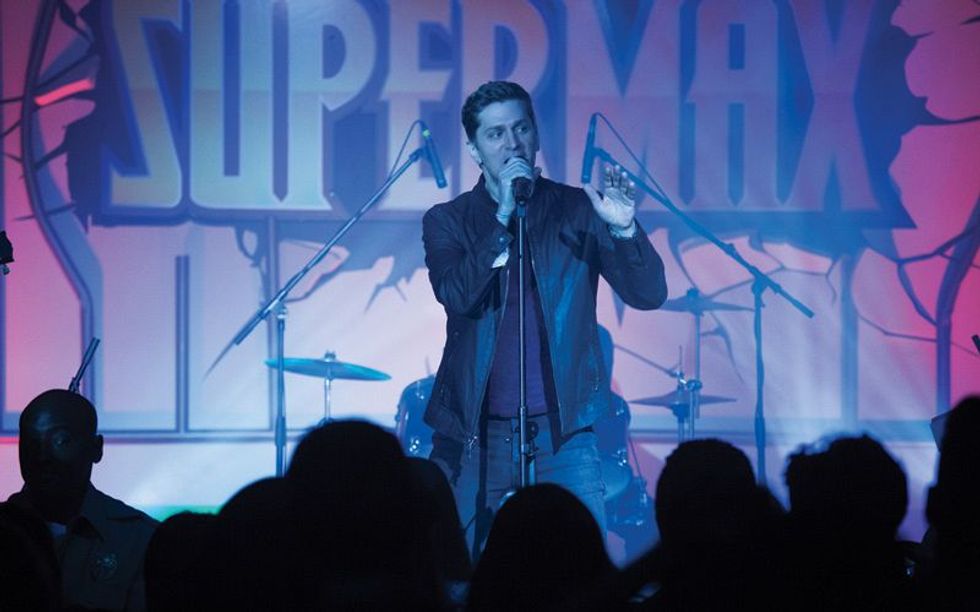 Guest star Rob Thomas (Matchbox Twenty) performs at the end of Season 2.
I Google and find out that I was (obviously) wrong and there is, in fact, another Rob Thomas in the world and this whole cameo was designed only to confuse me. I debate stopping my binge in protest, but I've come this far and I owe it to The Rob Thomas' mutilated body to continue.
So I press on, and watch Liv get together with Major Babe then break up with him then get back together then break up, and I watch MB put on a shirt then take it off.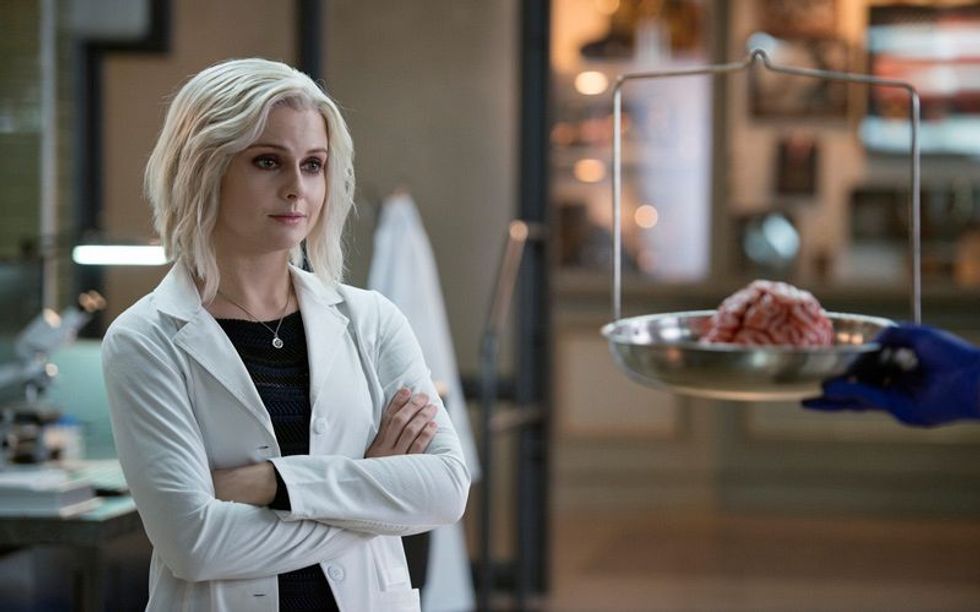 Liv develops unusual tastes in her new undead existence.
Oh yeah, the government handed out vaccines that turned half of Seattle into zombies and a bunch of the characters have died and/or become undead, and I am not even sure I'm a person anymore. I need to sleep or stand or bathe and I can barely even write a full sentence at this point. I... zombie. Ohhhhhhh, I get it now.
By Emily Hirshey | Originally published in
Watch! Magazine, January-February 2018.

Photo Credits: Jordon Nuttall/The CW; Carole Segal/The CW; Cate Cameron/The CW (2); Katie Yu/The CW (2); Robert Falconer/The CW; Diyah Pera/The CW.
Watch the Season 4 premiere of iZombie on Monday Feb. 26 at 9/8c on The CW.