Extras
11 Things That FBI Star Missy Peregrym Finds Irresistible
Photo: Colin Stark
Missy Peregrym of FBI shares her favorite must-haves and indulgences
When she's not hunting down New York's most dangerous criminals and terrorists as Special Agent Maggie Bell on CBS's gripping new procedural series FBI, Missy Peregrym delights in life's simple pleasures.
From seaside escapes with her canine companion Charly to knitting baby blankets and scarves to beauty basics, Missy keeps celebrity life down to earth.
Watch shares some of our favorite photos of the stunning star, plus little luxuries that she can't live without—all from our September-October 2018 issue!
Watch all-new episodes of FBI on Tuesdays at 9/8c on CBS and CBS All Access.

Essential jewelry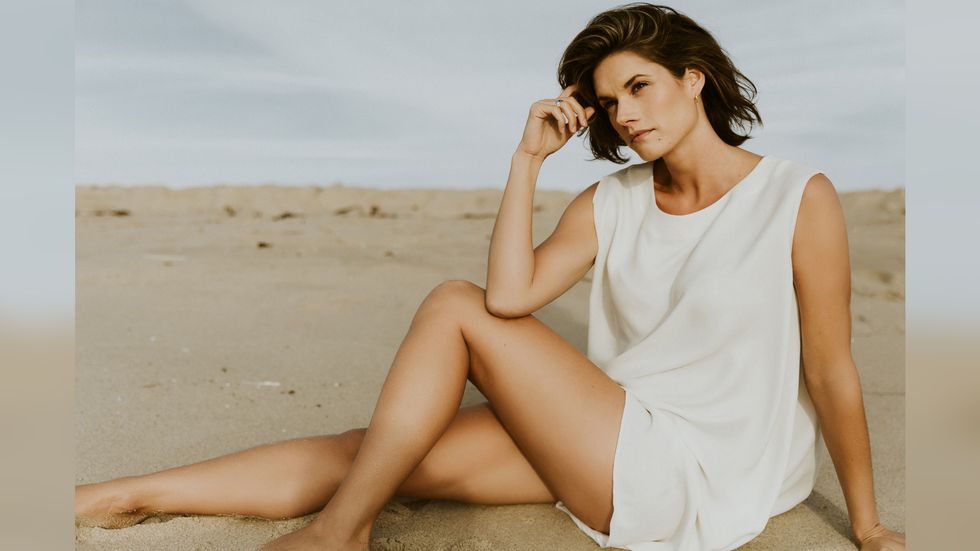 Photo: Katherine Holland
"Earrings. I really love simple, strong jewelry. I usually go through phases where I find a pair and wear them for at least a year. I had small silver hoops—four piercings—then some diamond earrings, and now I am obsessed with gold. I love going into boutique stores and finding local designers." - Missy Peregrym
Most frequent hot spot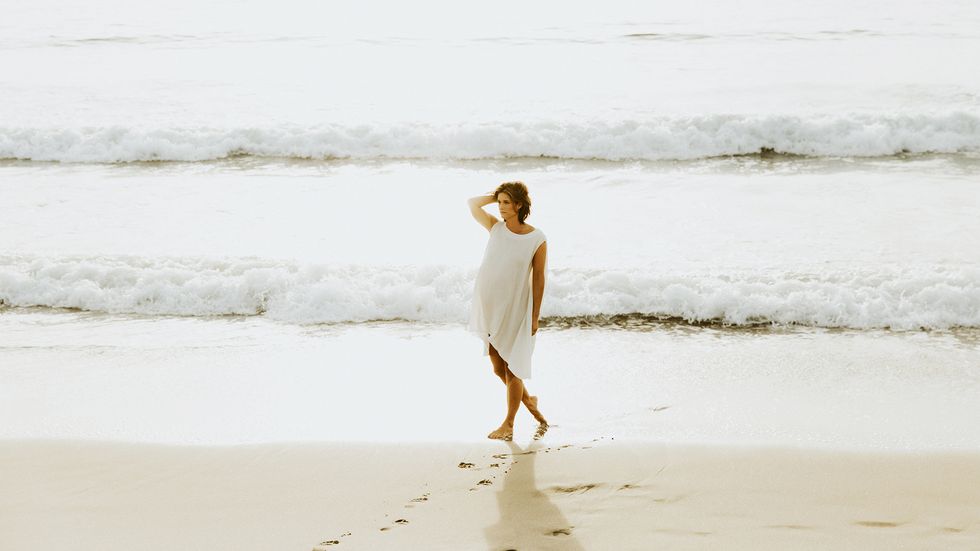 Photo: Katherine Holland
"I'm a homebody, but I would say that I frequent the beach most days—more than anywhere else." - Missy Peregrym
Skincare regimen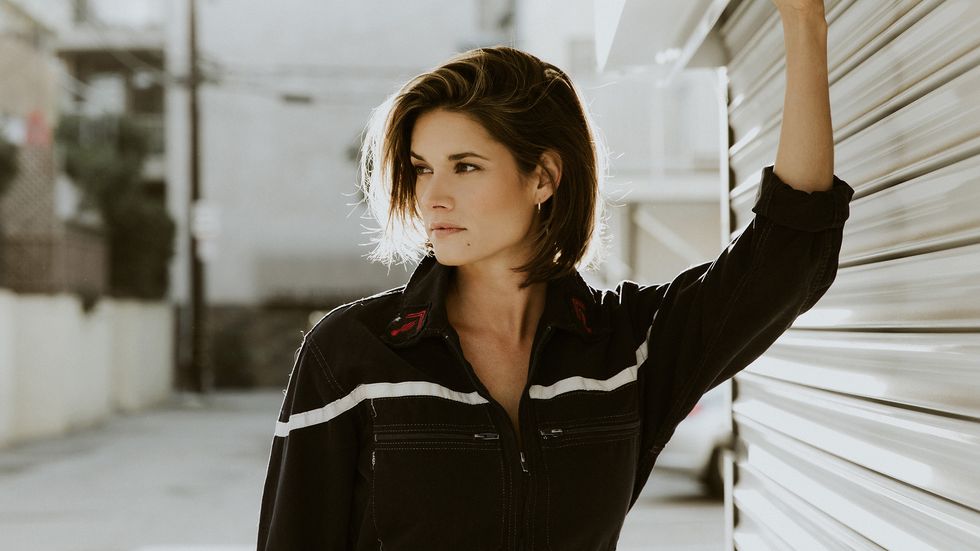 Photo: Katherine Holland
" I really didn't have one until my facialist told me off, ha ha! So, now I use iS Clinical to help with hydrating and keeping my breakouts to a minimum. My three favorites from the line are the Reparative Moisture Emulsion, Active Serum, and Hydra-Cool Serum." - Missy Peregrym
Favorite shoes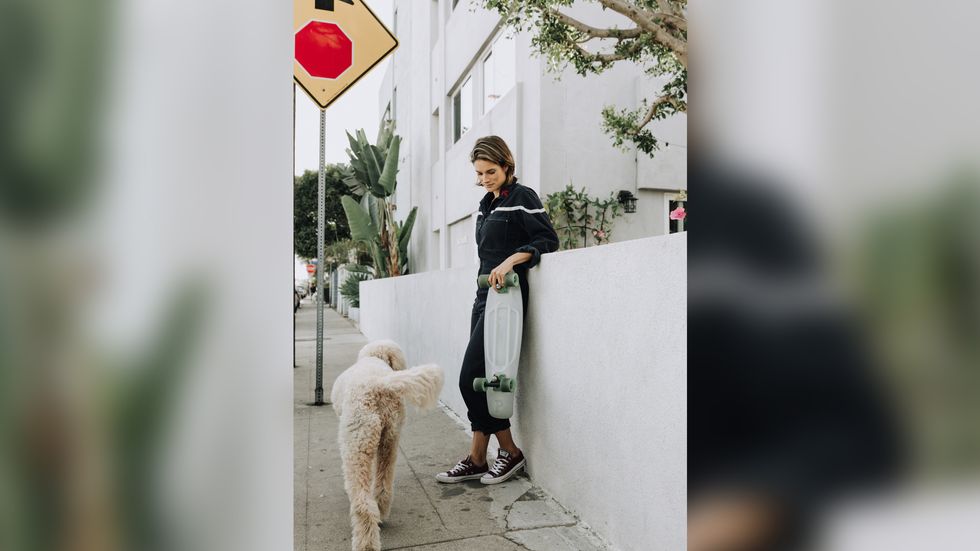 Photo: Katherine Holland
"Burgundy Converse and white leather Greats. I want to buy every color of Greats!" - Missy Peregrym
Most beloved beauty product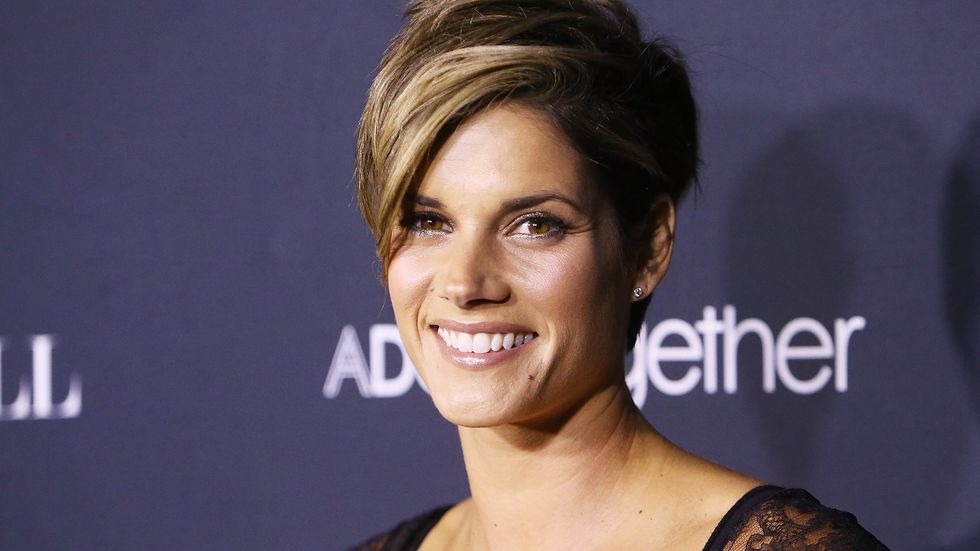 Photo: Michael Tran/Getty Images
"MAC Teddy eyeliner. I've used it since high school. The brown has a golden tone to it, so it brightens my eyes. I use it on the bottom lid, on the inside line, and pair it with Hourglass mascara." - Missy Peregrym
Hair MVPs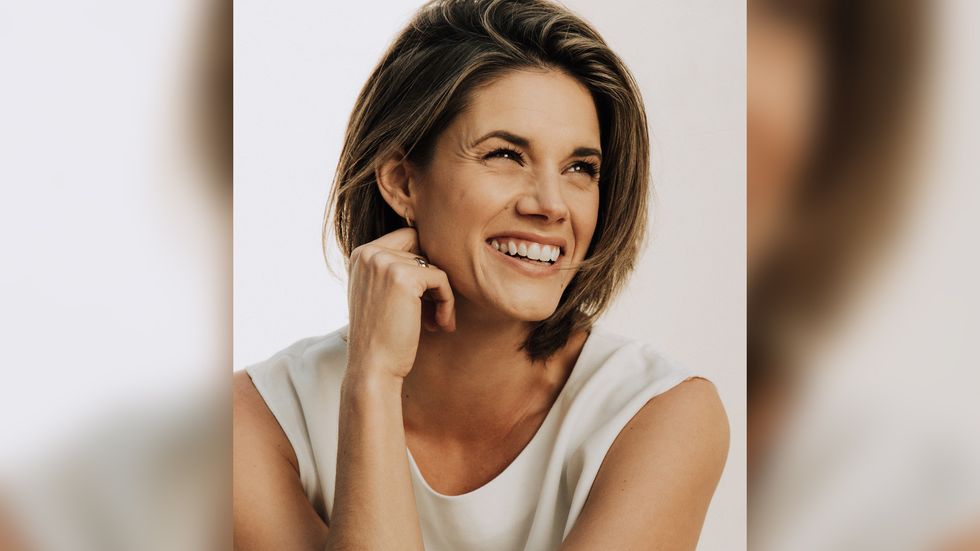 Photo: Katherine Holland
"EVO Haze [Styling Powder] to thicken the roots and, the following day, Moroccanoil Dry Shampoo to clean it up and look fresh." - Missy Peregrym
Hidden hobby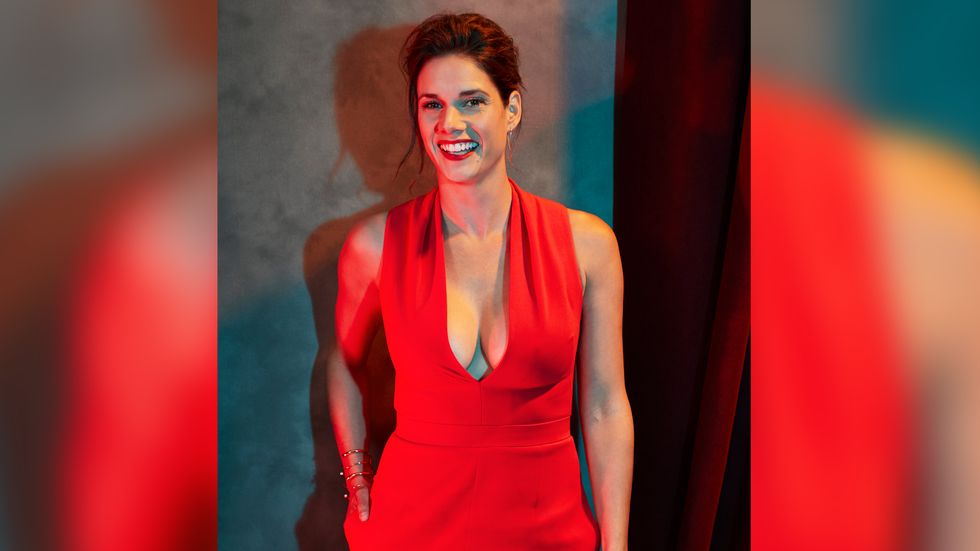 Photo: David Needleman
"Knitting. It calms my mind and is a great activity to do while flying. I'm getting really good at baby blankets and scarves." - Missy Peregrym
Make up item that's always in your bag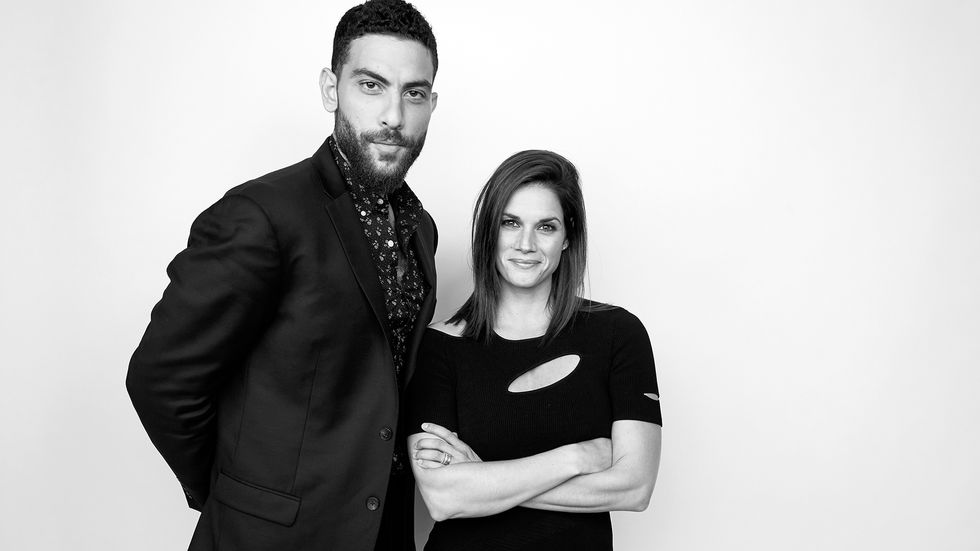 Photo: Benjo Arwas/Getty Images
"Bee Pure Apitherapy Manuka Lip Balm because it's all natural for real. I know this because my sister makes it." - Missy Peregrym
Favorite designer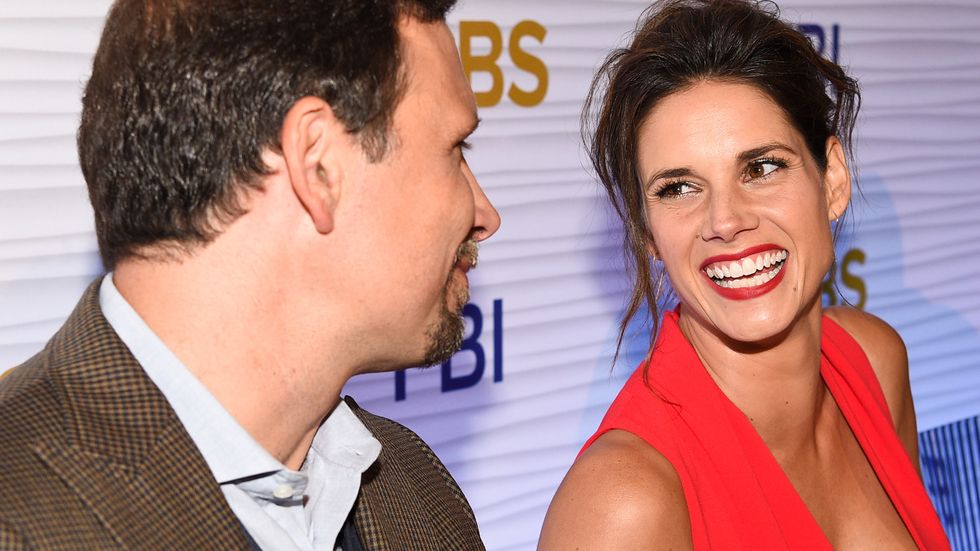 Photo: Timothy Kuratek/CBS
"IRO, Rag & Bone, and Alexander Wang. Their style is simple, strong, and comfortable, but you can also dress it up with heels." - Missy Peregrym
Biggest indulgence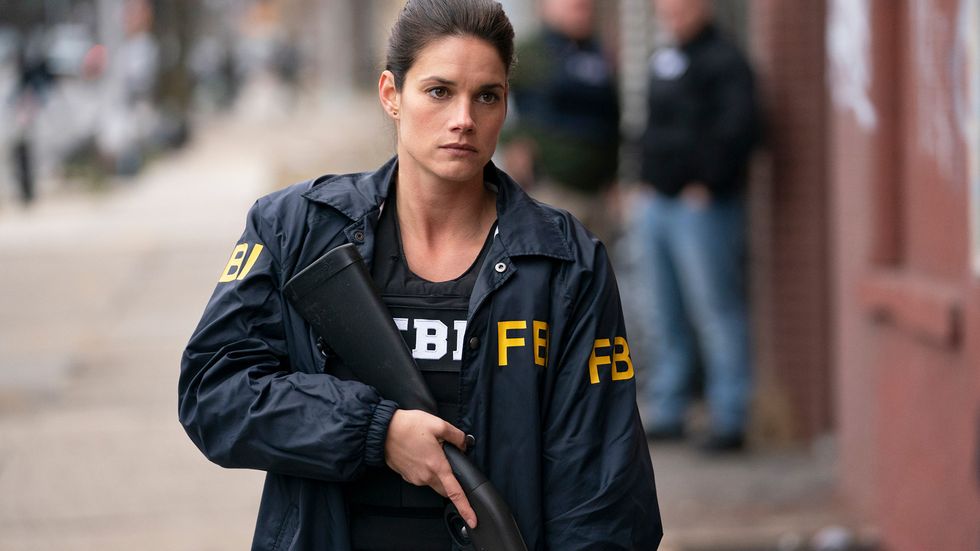 Photo: John Paul Filo/CBS via Getty Images
"Massages and facials. When I'm working, I try to get a massage once a month to help with stress. I love deep tissue but always ask for a 10-minute head massage. It's one of the only ways I can turn my brain off. I get envious of my dog, Charly, because she gets this ALL. THE. TIME." - Missy Peregrym
Workout routine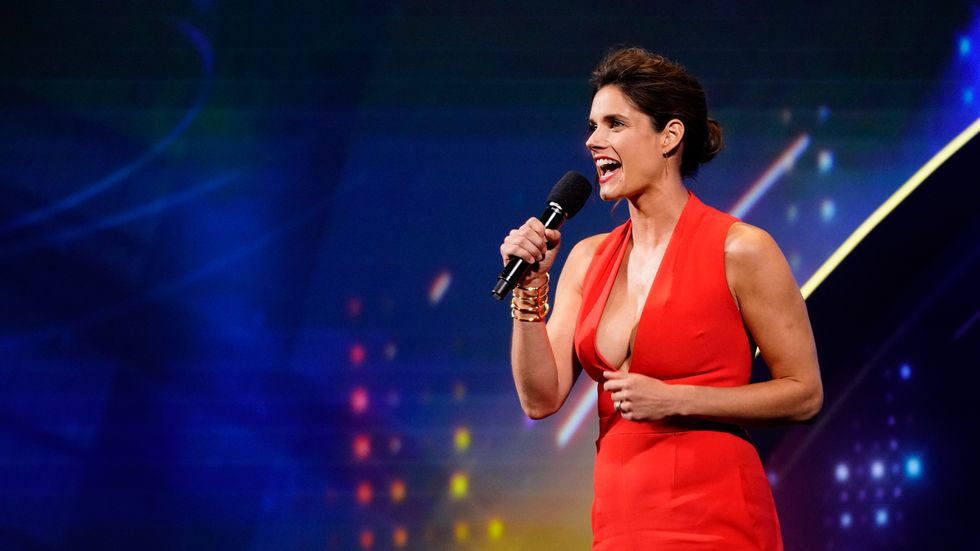 Photo: Michael Parmelee/CBS via Getty Images
"I hardly have a routine, but I like Pilates and boxing." - Missy Peregrym
SUBSCRIBE NOW: Look Forward To Seeing More Of Your Favorite Stars In Your Mailbox
Stream FBI on CBS All Access.
From Your Site Articles
Related Articles Around the Web