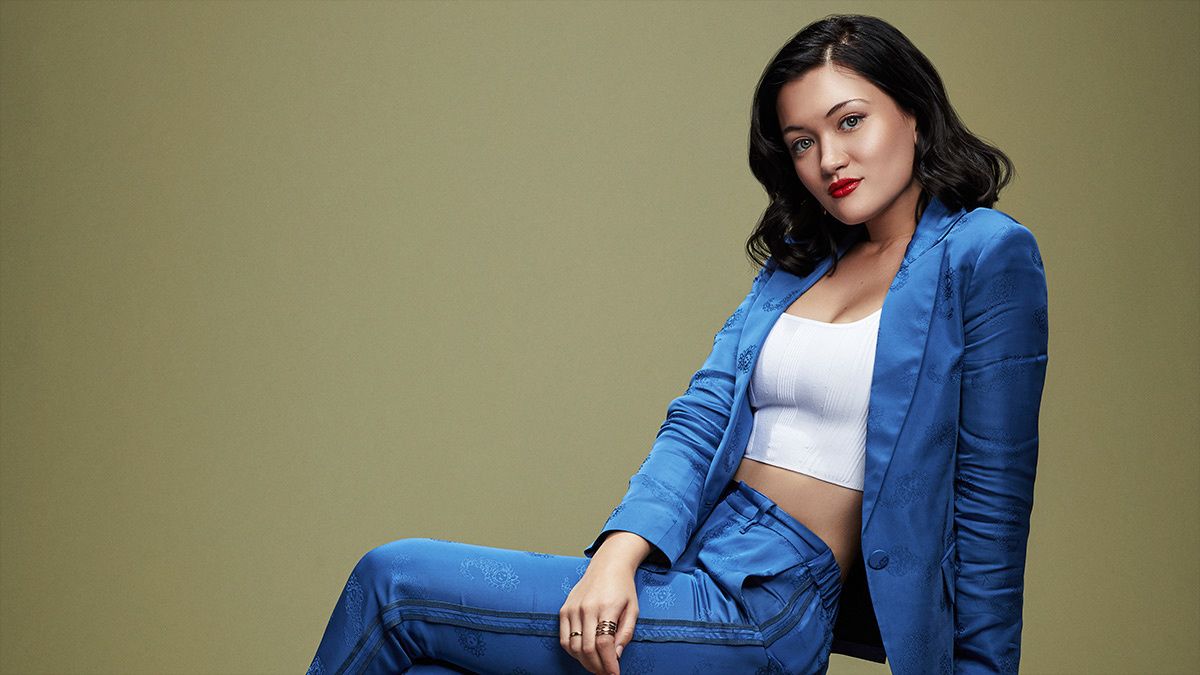 Photo Credit: Tommy Garcia/CBS.
What Isa Briones of Star Trek: Picard can't live without.
Style Signature: My style changes seasonally. In the summer, I'm in big, flowy sundresses and sandals with colorful sunglasses and bandanas—real hippie vibes. In the winter, I like to be sleek. I'm almost always in a thin black turtleneck with patterned pants and black boots.
Favorite Designer: For more everyday looks, I tend to shop at Zara or Aritzia. When I'm dressing up for an event, I love Sandro and Paul & Joe.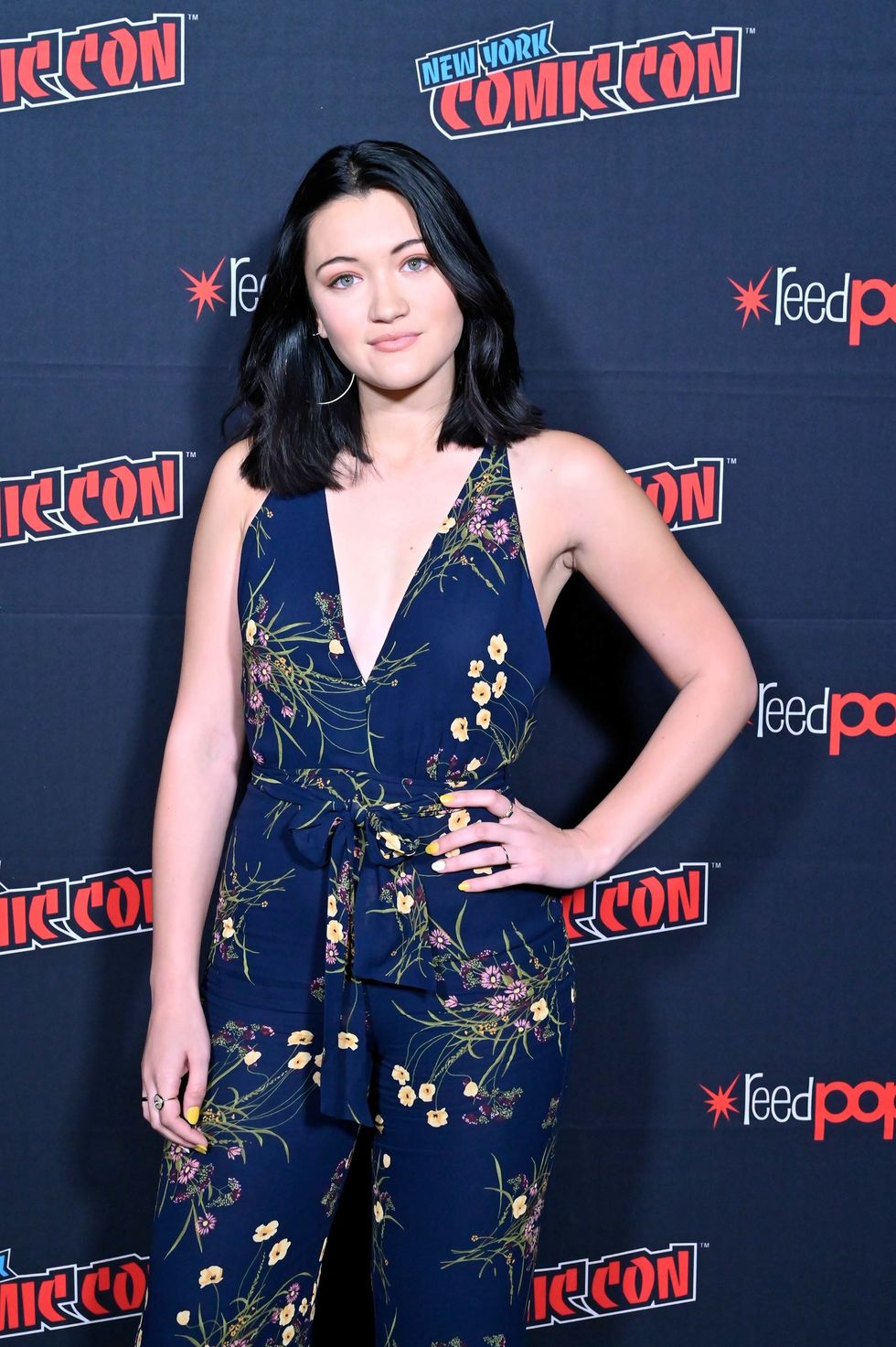 Isa Briones of Star Trek: Picard at New York Comic-Con (October 2019).
Photo Credit: Jeff Neira/CBS.
Essential Jewelry: I love rings and have an extensive collection that I rotate through. Though there's one ring that I always wear, which I admittedly kind of stole back when I was in the Broadway musical Hamilton. When I left the show, I took my character Eliza's wedding band with me. It's one of my favorite keepsakes and I never take it off. Shhhh, don't tell.
Favorite Shoes: I'm a white Converse girl on most days. But I'm also a fan of simple, black high heel boots for dressier occasions.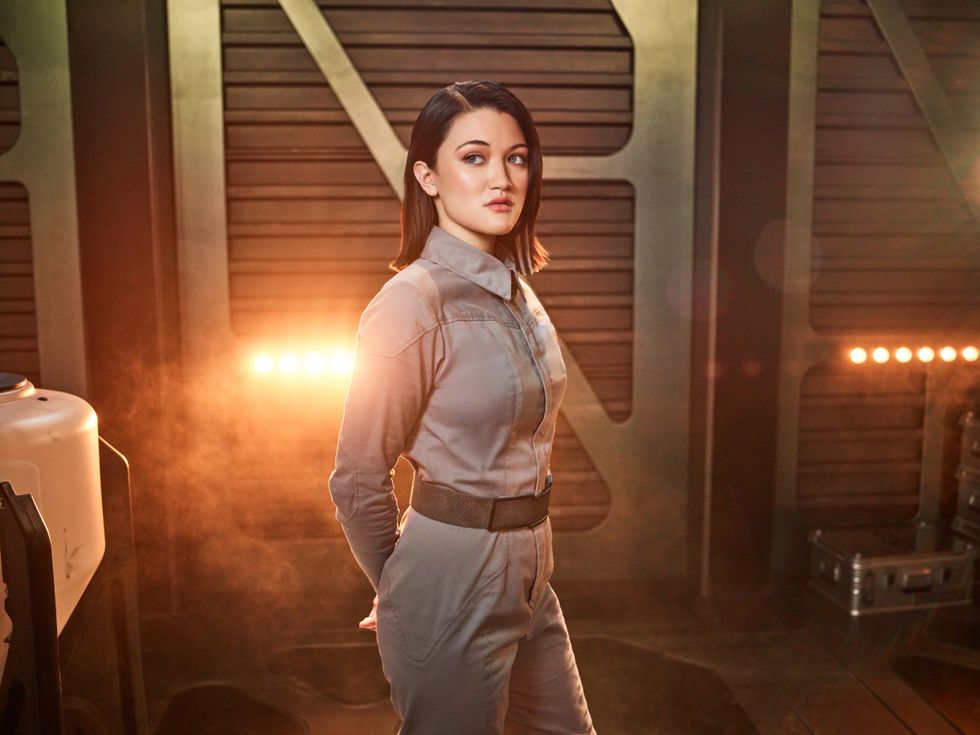 Isa Briones as Dahj/Soji in CBS All Access original series Star Trek: Picard.
Photo Credit: James Dimmock/CBS.
Everyday Bag: Lately, I've been wearing a crossbody leather fanny pack, and I absolutely love it. It's so freeing, not having something heavy hanging off my shoulder all the time.
Makeup Item That's Always in Your Bag: I can't go anywhere without Laneige Lip Glowy Balm in Berry for my constantly chapped lips.
Most Beloved Beauty Product: I'm obsessed with Laura Mercier Tinted Moisturizer Natural Skin Protector. It has the perfect lightweight, breathable coverage.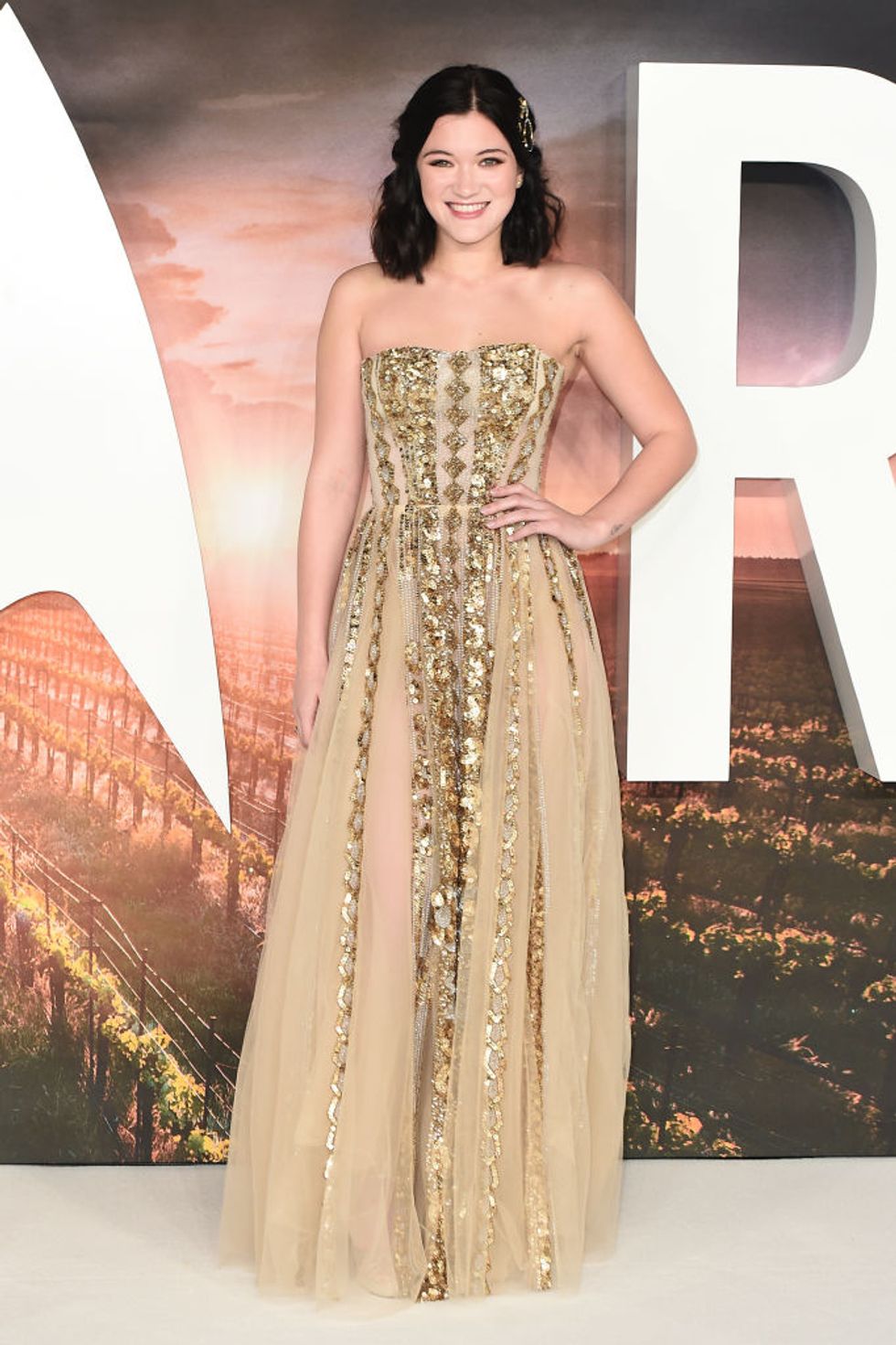 Isa Briones at the Star Trek Picard UK Premiere in London, England (January 2020).
Photo Credit: Eamonn M. McCormack/Getty Images.
Leading Lip Color: I adore the Glossier Generation G Lipstick in Leo—it's such a versatile color to just throw on.
Hair MVPs:I don't do much to my hair. I have a lot of it, so it's just too much work. A good dry shampoo is a must—I alternate between Living Proof Perfect Hair Day Dry Shampoo and Batiste Hint of Color Dry Shampoo, which doesn't leave a white residue in my dark hair.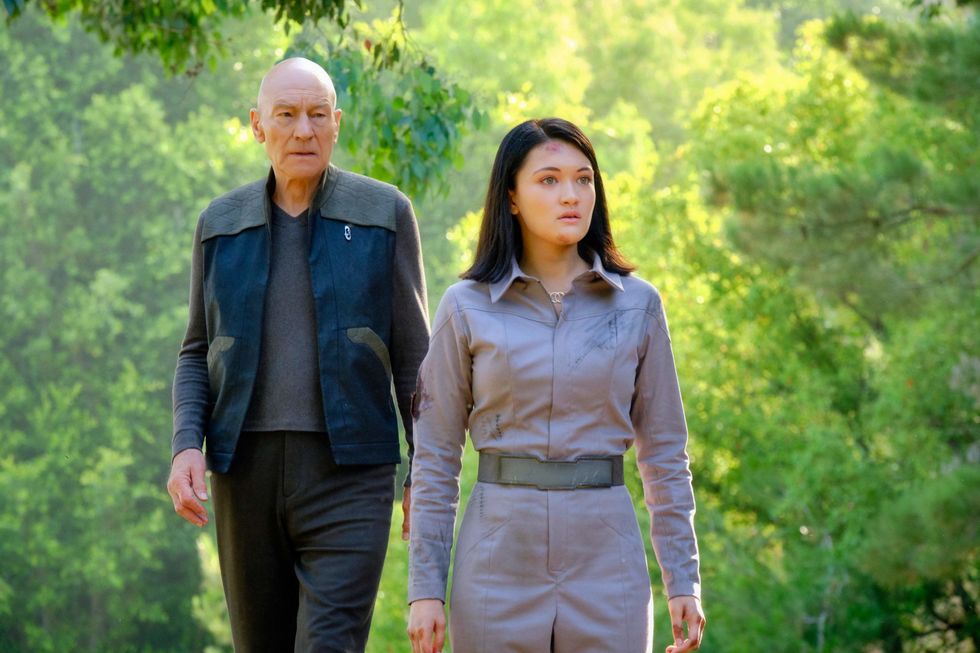 Photo Credit: Trae Patton/CBS.
Signature Scent: I like to layer scents, so I usually mix Santal by Riddle fragrance oil with a discontinued Le Labo perfume called Benjoin 19 Moscow.
Go-to Nail Polish Color: I'm really into white nails. But I also can't resist some colorful, outrageous nail art every once in a while.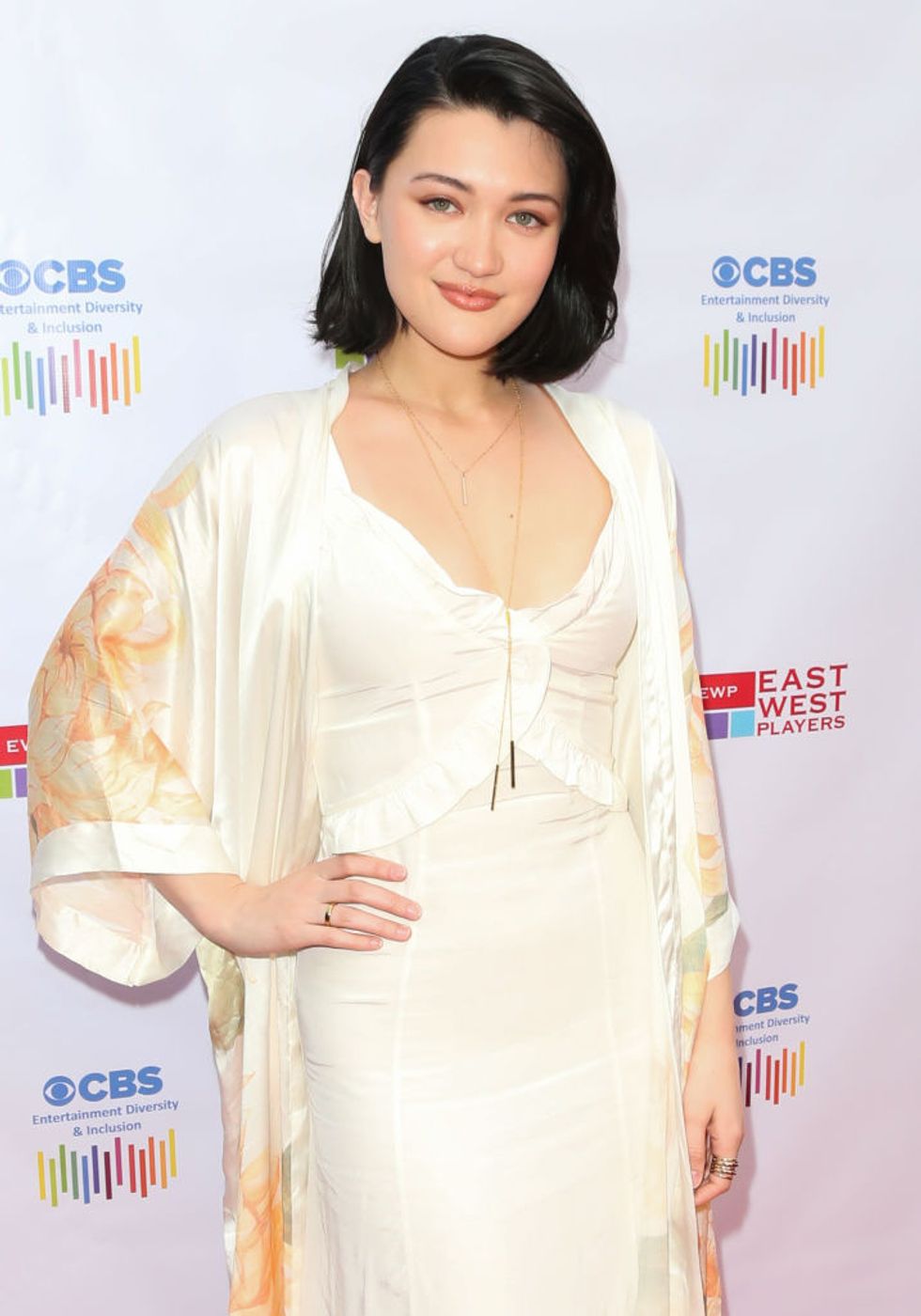 Isa Briones at the East West Players Culture Shock 53rd Anniversary Visionary Awards Fundraiser (April 2019).
Photo Credit: Paul Archuleta/Getty Images.
Skin-Care Regimen: I start with Tatcha The Deep Cleanse face wash, which gently exfoliates my skin. Then I use Mario Badescu Facial Spray with Aloe, Herbs, and Rosewater as a toner, followed by either Tatcha The Water Cream in the summer or Belif The True Cream Moisturizing Bomb in the winter for extra hydration.
Hidden Hobby: I love to draw, and I mostly sketch people. I'm not sure if I'm any good, but I really enjoy doing it.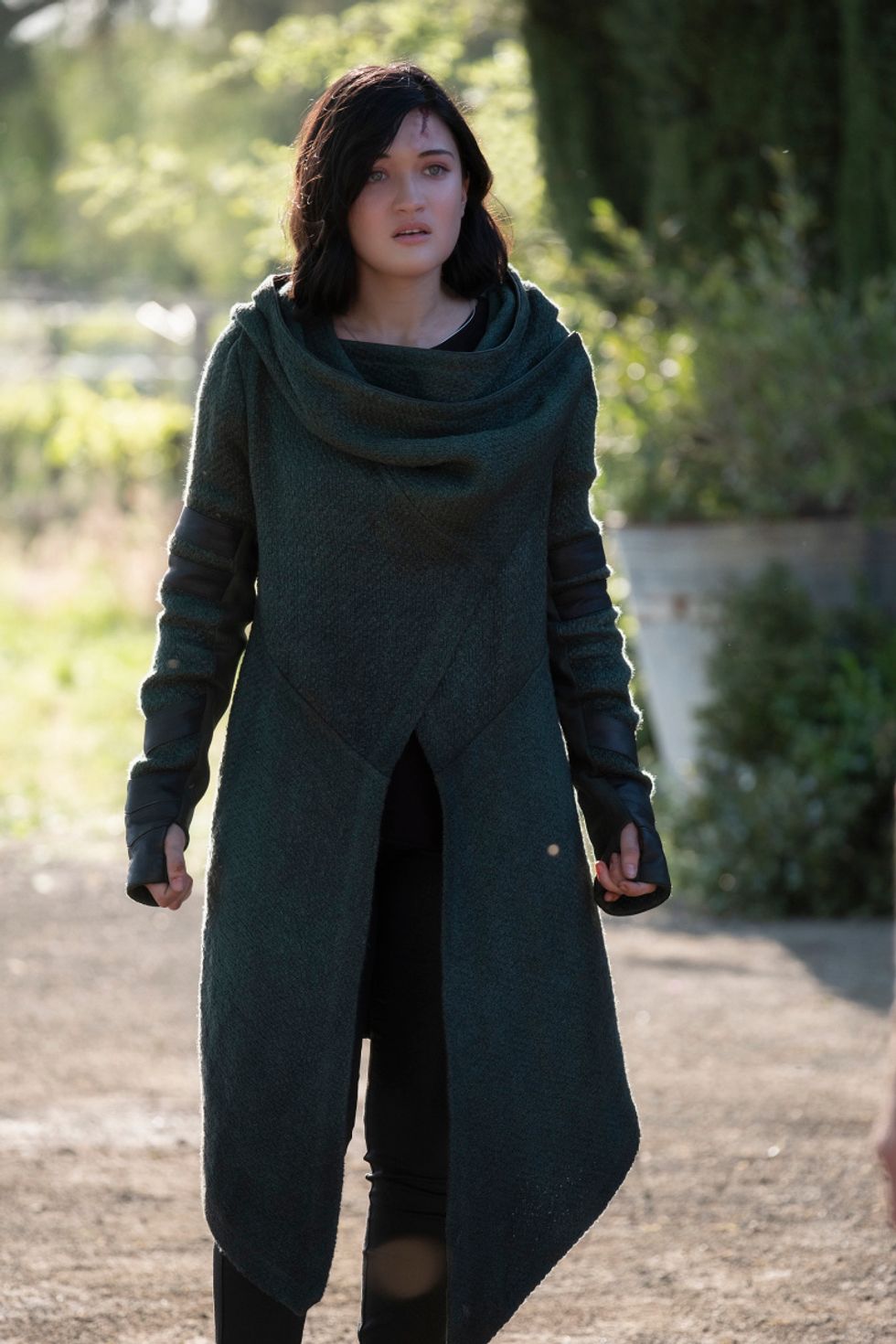 Isa Briones as Dahj in the CBS All Access series Star Trek: Picard.
Photo Credit: Matt Kennedy/CBS.
Most-Frequented HotSpot: A plant store—any plant store. Yes, I am one of those self-proclaimed crazy plant ladies.
Workout Routine: A lot of arm exercises—lifting the burrito from the plate to my mouth!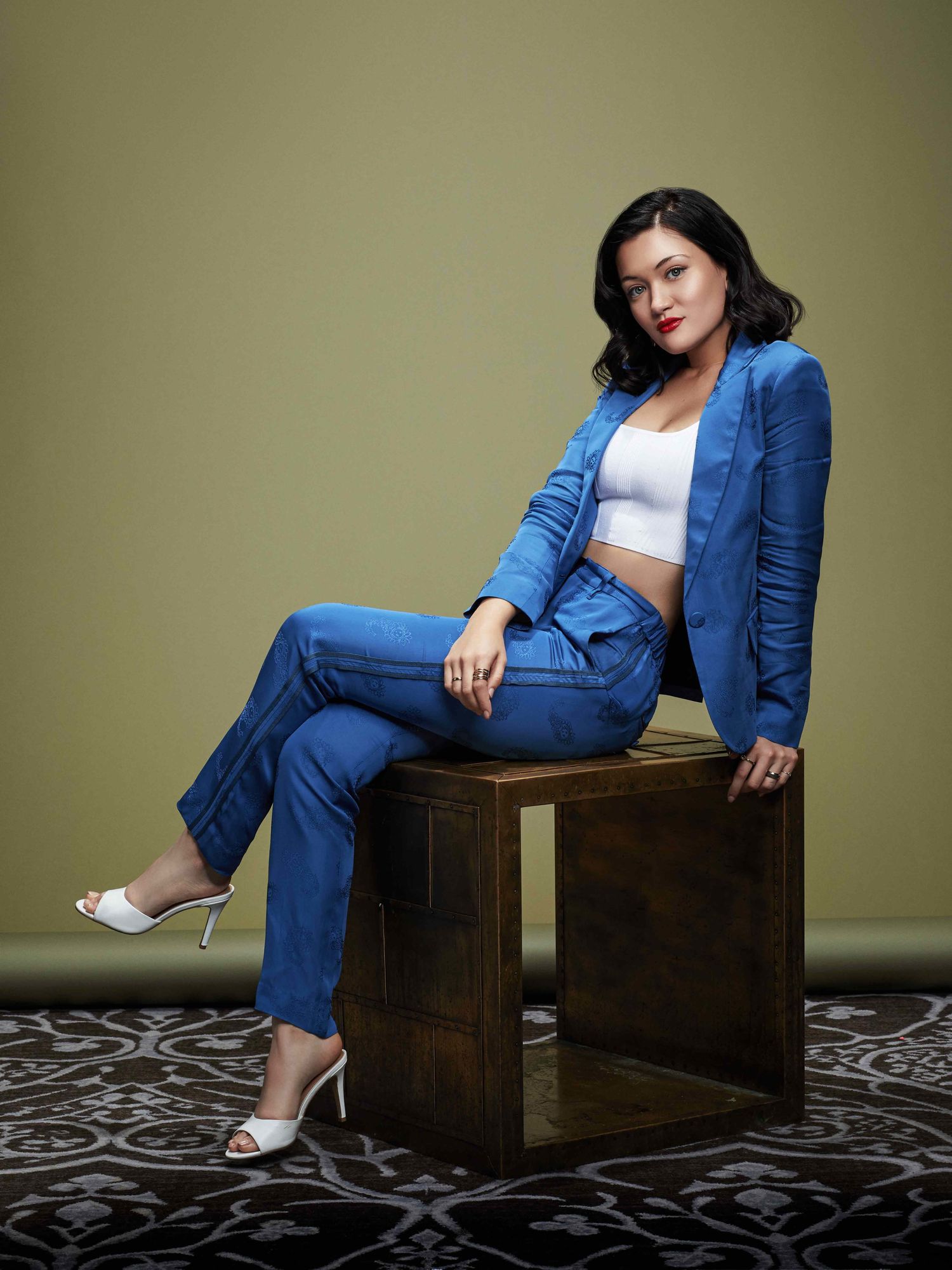 Photo Credit: Tommy Garcia/CBS.
App That You Live For: Postmates knows me as a very loyal customer.
Biggest Indulgence: When I'm away, I say to myself, "Well its OK to shop now—I'm on vacation!" The shopping I do while traveling will be the death of me.
Originally published in Watch Magazine, March-April 2020.

Star Trek: Picard streams exclusively on CBS All Access.