Extras
24 Hours With Heather Tom Of The Bold And The Beautiful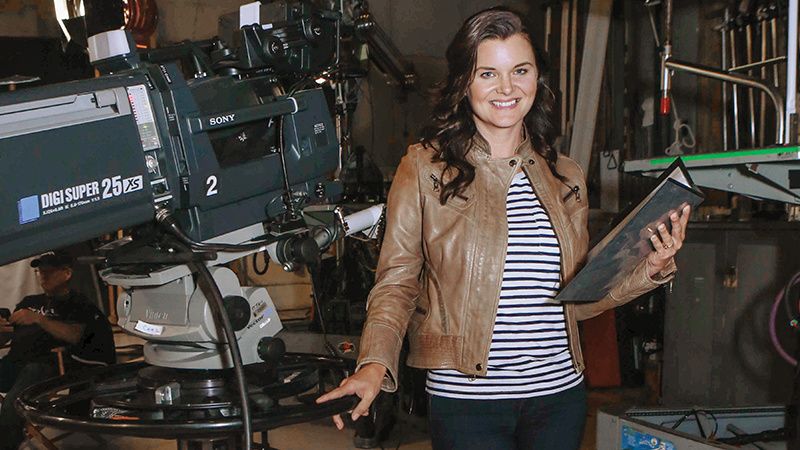 Photo Credit: Howard Wise/JPI Studios.
The Bold and the Beautiful five-time Emmy winner is also a rising TV director, an interior designer, and a mom. Oh and she does hot yoga. Here's how Heather Tom finds the time.
By David Hochman
6:00 a.m. I set an alarm, but I'm usually already awake, thinking about the day and how I'm going to pry our son, Zach, out of bed. He's a kindergartner but sleeps like a teenager, so I basically have to drop water on his head to get him up!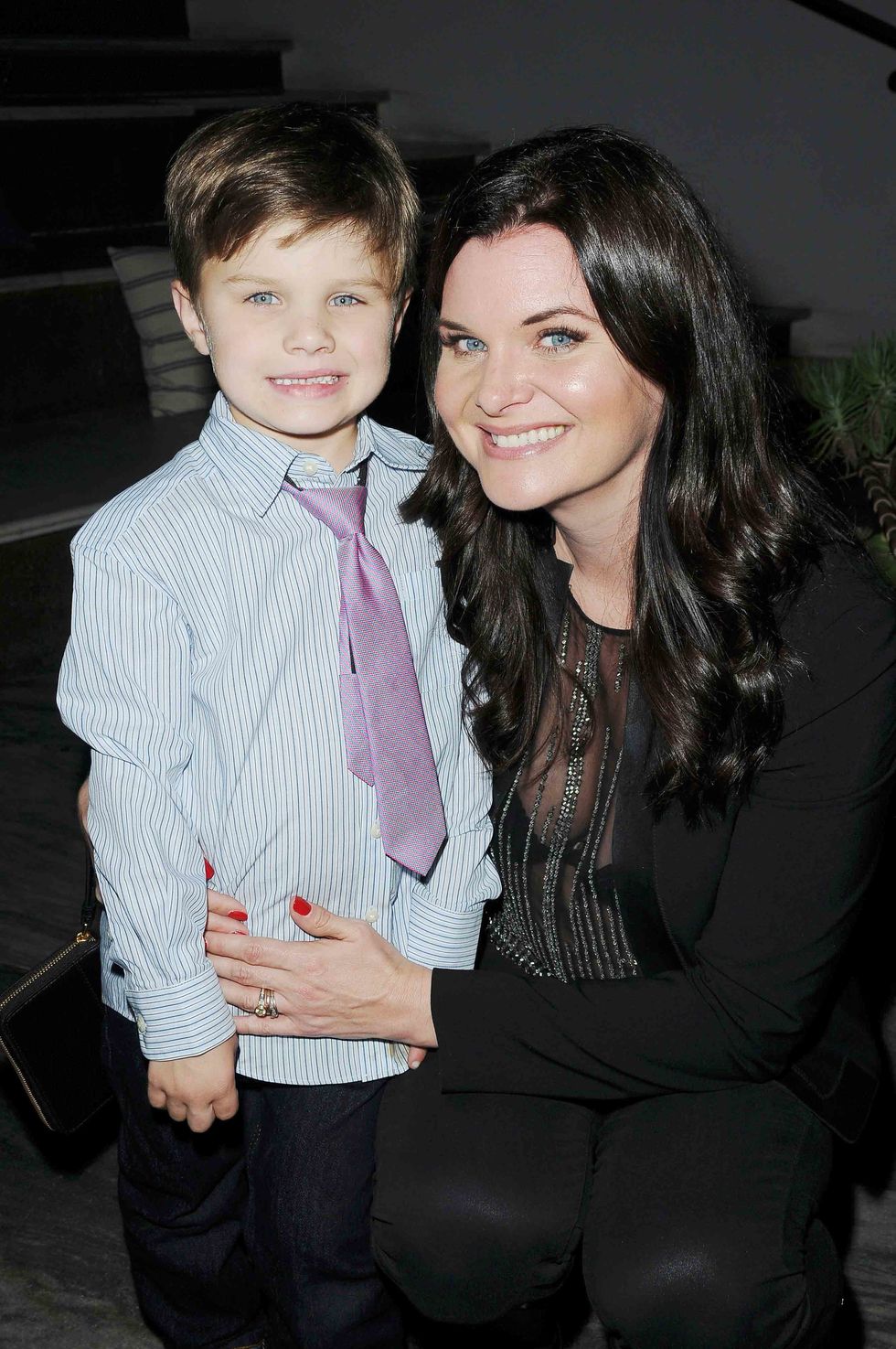 Heather Tom with her son Zach.
Photo Credit: Howard Wise/JPI Studios.
6:45 a.m. I'm not a breakfast person. I grab some coffee and go for a run before driving over to CBS Television City.

8:00 a.m.
We rehearse scenes for an hour. If I'm directing, I can't be in a scene. I've been doing daytime for almost 30 years, but it's very different being behind the camera. I've directed more than 20 episodes of
The Bold and the Beautiful
, and you can't believe the intensity. I dare anyone--even Steven Spielberg--to do what we do in a day: shooting 80 to 100 script pages in six hours! This year, I'm part of the CBS Directors Initiative training program, which gives newer directors the opportunity to shadow CBS shows throughout the year. So helpful!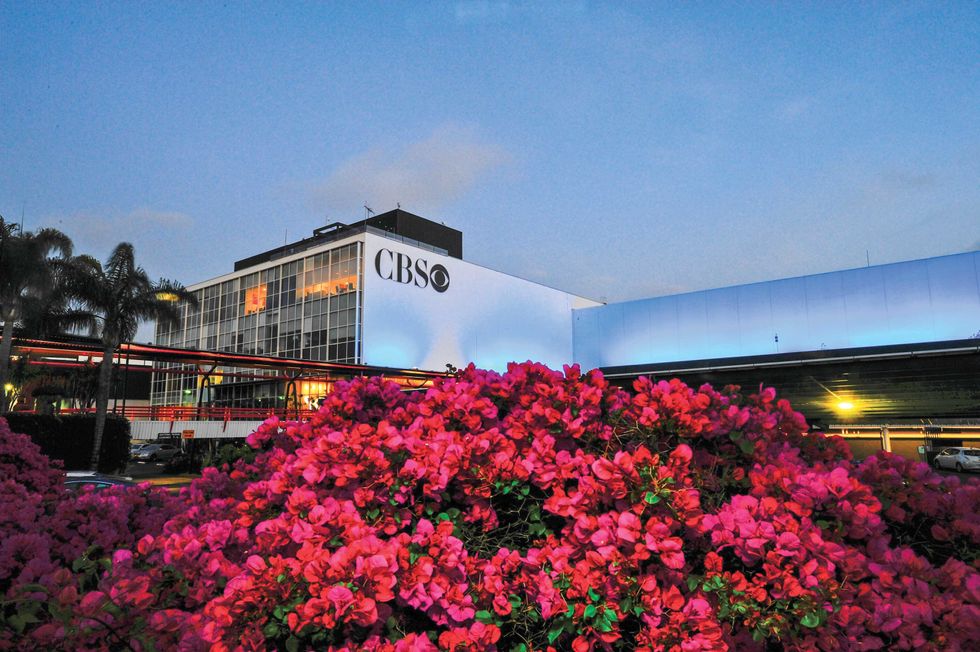 CBS Television City in Los Angeles.
Photo Credit: Johnny Vy/CBS.
9:00 a.m. If I'm acting, this is when I'm in hair and makeup. I'm lucky to have such a great crew. I've known many of these people since I was 15.
10:00 a.m.
Show taping begins. And we're ... rolling!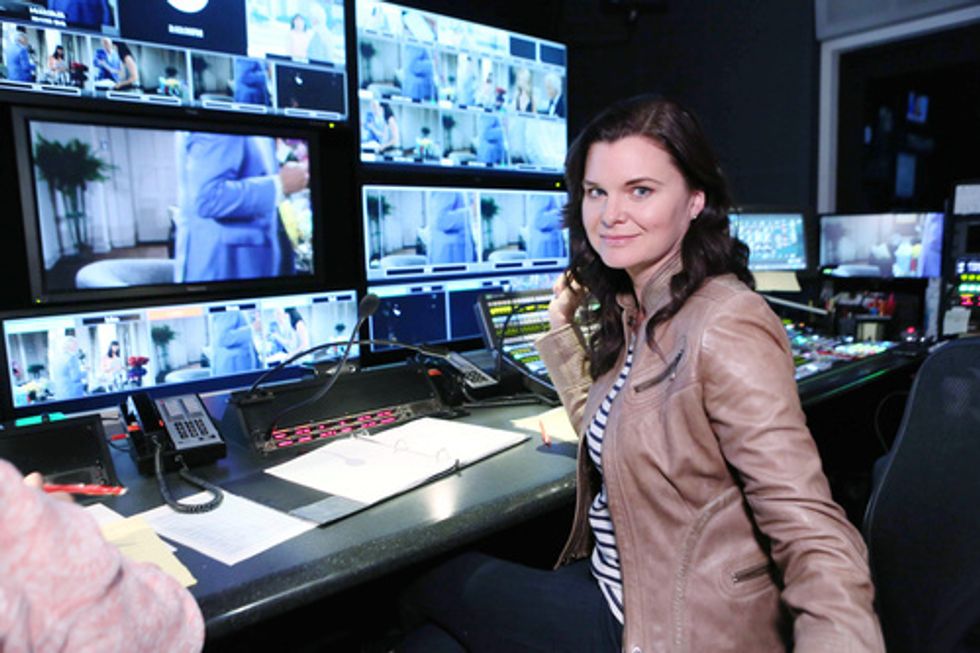 Heather Tom behind-the-scenes directing The Bold and the Beautiful.
Photo Credit: Howard Wise/JPI Studios.
12:15 p.m. The Bold and the Beautiful is watched by 35 million people every day. We're the No. 1 serialized drama in the world. You really want to honor that responsibility and do your best work, which is why I can't complain on those days when I'm directing and a producer's sitting behind me going, "Let's go, let's go, let's go!"

1:00 p.m.
I eat on the run—either I grab something from Starbucks or craft services. Who has time to sit down for lunch?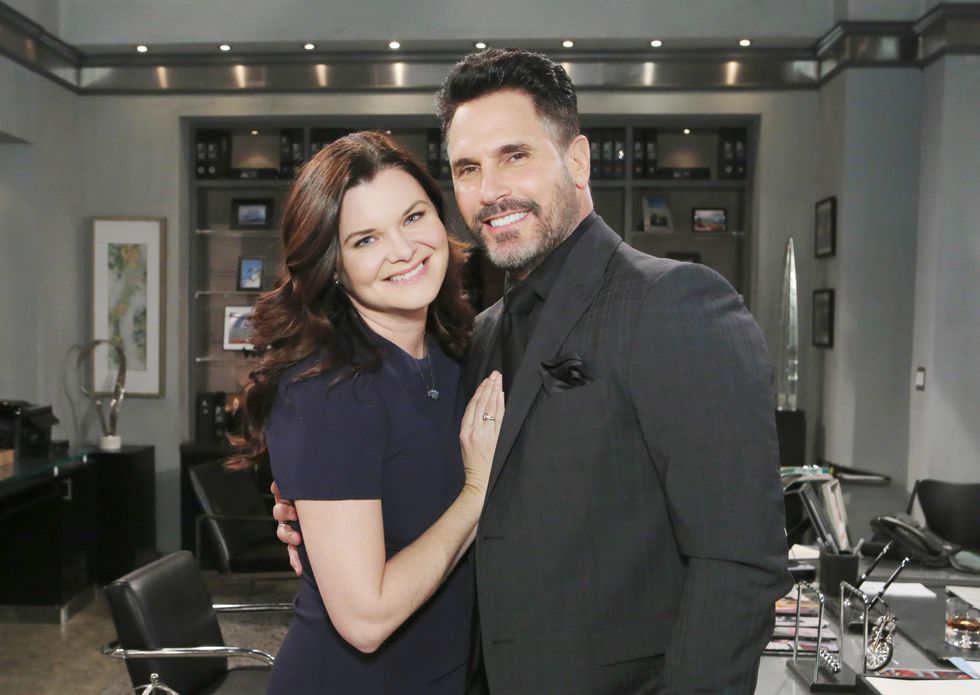 Heather Tom as Katie Logan and Don Diamont as Bill Spencer, Jr. on The Bold and the Beautiful set.
Photo Credit: Howard Wise/JPI Studios.
2:30 p.m. On a soap, there's no room for mistakes. When I'm playing Katie Logan, we can power through 11 scenes in an hour and a half.

3:25 p.m. When I have a free moment, I look at renderings or fabrics for a client from the home design firm I run with my husband, James. He does the drawings and actual construction. I come in at the end for hard-core shopping and finishing touches, which honestly is the fun part.

4:00 p.m.
Generally, the end of the workday. But that's when the day begins at home.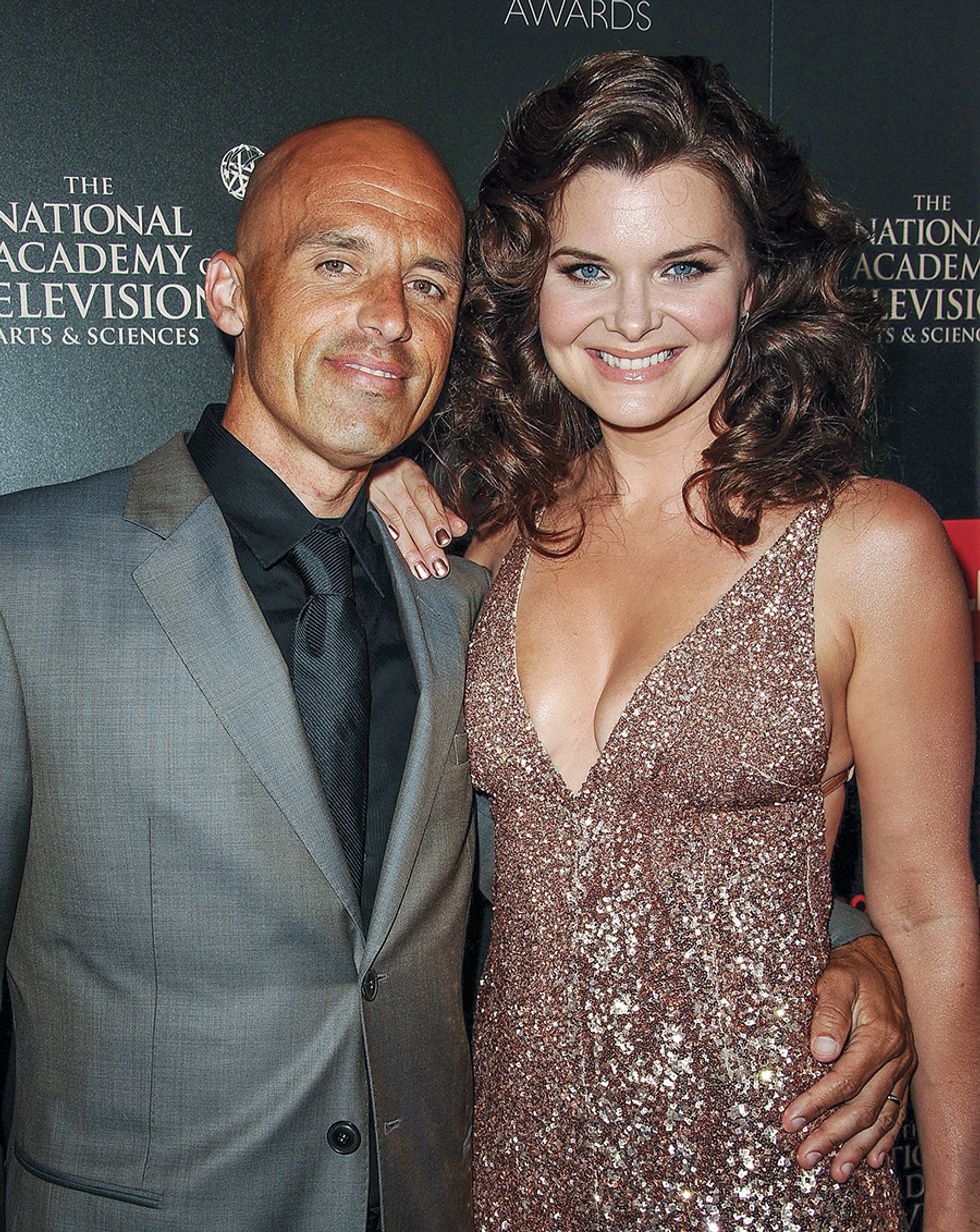 Heather Tom with her husband James.
Photo Credit: Jason LaVeris/Getty Images.
4:30 p.m. My son does tae kwon do, swim team, and golf, and we're starting a tennis club with his friends. James and I switch off as his chauffeur.

5:30 p.m. Three or four times a week, I do hot yoga. It's my happy place. It's how I let go and clear my head.

6:45 p.m. We eat out a lot. Italian. Indian. Thai. We're just so busy. But I recently got one of those Ninja cookers. It's like an Instant Pot but with an air-fry element to make things crispy. If I know I'll be home late, I lay out a recipe and all the ingredients and tell my husband, "OK, here's your magic pot."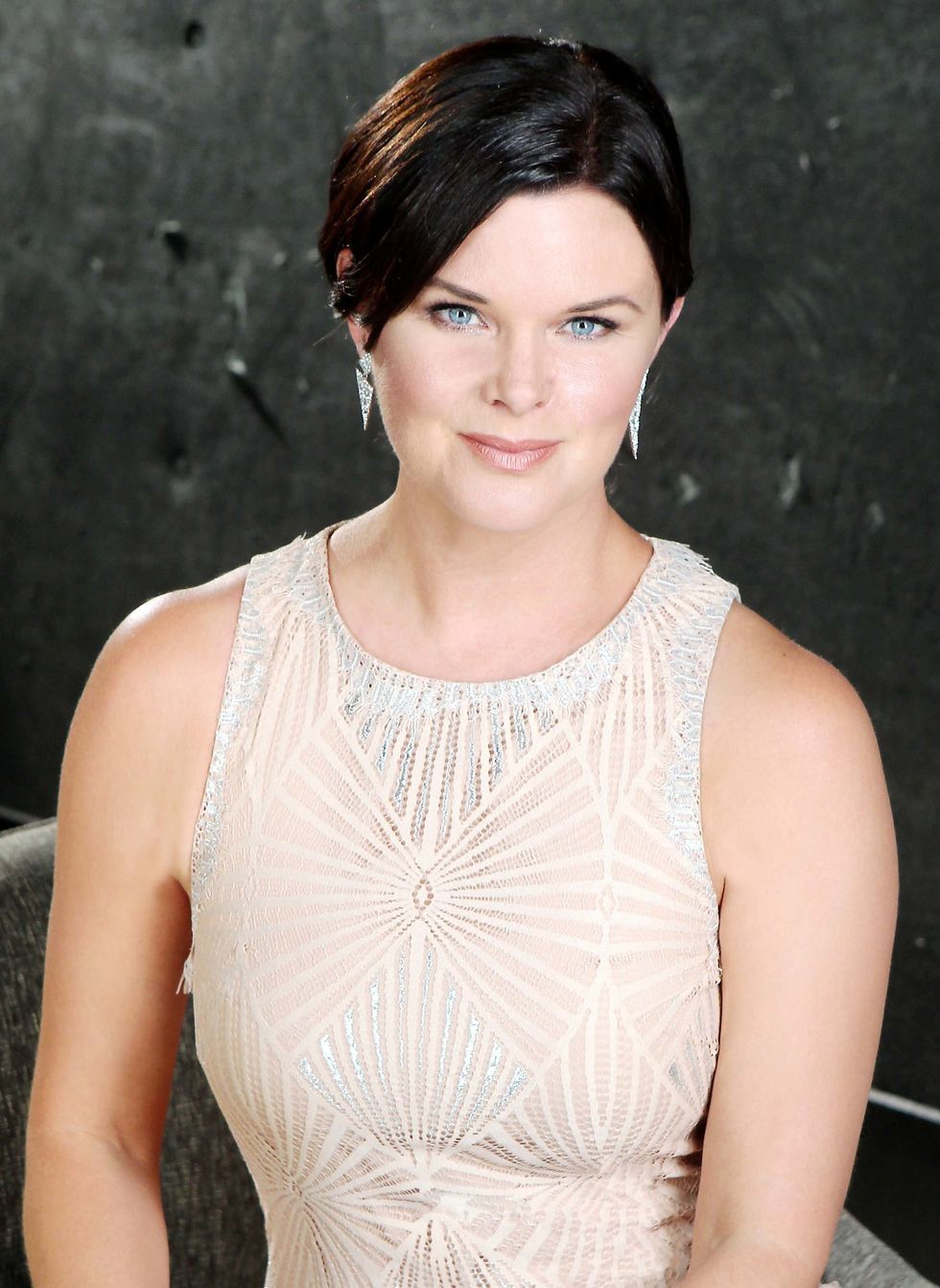 Photo Credit: Howard Wise/JPI Studios.
8:15 p.m. We're almost done bedtime-reading the first Harry Potter book. The rule in our house is you can't see the movie until you've finished the book. Before Harry, it was Diary of a Wimpy Kid and A Wrinkle in Time.

9:00 p.m. The Directors Initiative has lots of homework—and that includes binge-watching TV to keep up with different creative approaches to shooting a scene. It's the kind of homework I like!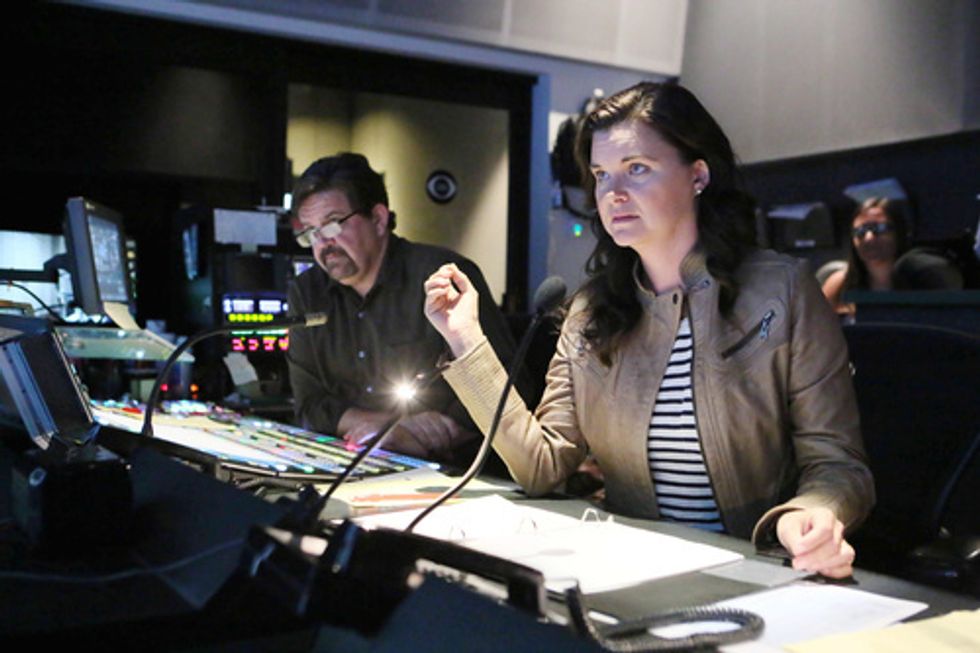 Heather Tom in the director's chair.
Photo Credit: Howard Wise/JPI Studios.
11:30 p.m. That's when I usually crash into bed. My life is complete insanity, but here's the deal: I love acting, I love directing, I love spending time with my family, so every day it's, Let's just squeeze in as much as we can!

Originally published in Watch Magazine, May-June 2019.
Watch The Bold and the Beautiful Weekdays on CBS. Stream full episodes on CBS All Access.