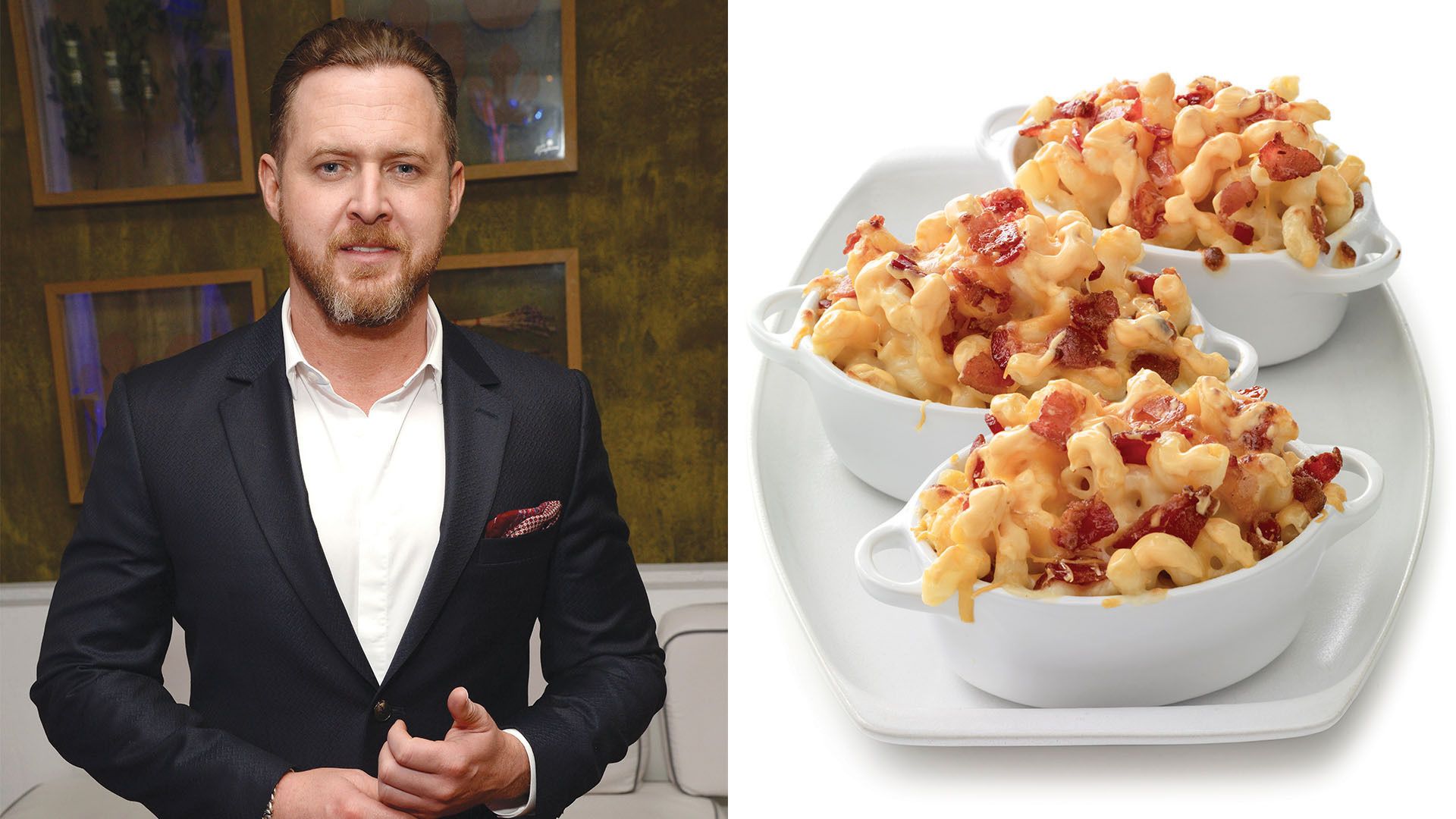 Photo Credit: Michael Kovac/Getty Images (Buckley), Rita Maas/Getty Images (Mac 'n' cheese).
The SEAL Team star shares his must-have holiday indulgence.
When he's home for the holidays and on hiatus from playing soldier Sonny Quinn on CBS' military drama SEAL Team, actor AJ Buckley puts his healthy diet habits on hold and delights in his favorite Thanksgiving dish.

"My brother-in-law Lee Knaz is a professional chef [Mission Olive] and he makes a crazy mac 'n' cheese. I'm on a strict diet so I can't eat it all the time, but I wait until Thanksgiving. If no one wants the leftovers, I'll take it home and eat it for, like, two days."
A new season of SEAL Team premieres Wednesday, Dec. 2 at 9/8c on CBS and Paramount+.
Ingredients:
- 6 slices thick cut bacon
- 4 jalapeños, seeds removed, diced
- ½ pound elbow macaroni
- 3 tablespoons butter
- 3 tablespoons flour
- 1 tablespoon powdered mustard
- 3 cups warm milk
- 1 large egg yolk
- 5 ounces sharp cheddar, shredded
- 5 ounces smoked Gouda, shredded
- 2 ounces mozzarella, shredded
- 1 teaspoon kosher salt
- Fresh black pepper

For the topping
- 3 tablespoons butter
- 1 cup panko bread crumbs
- 3 ounces grated cheddar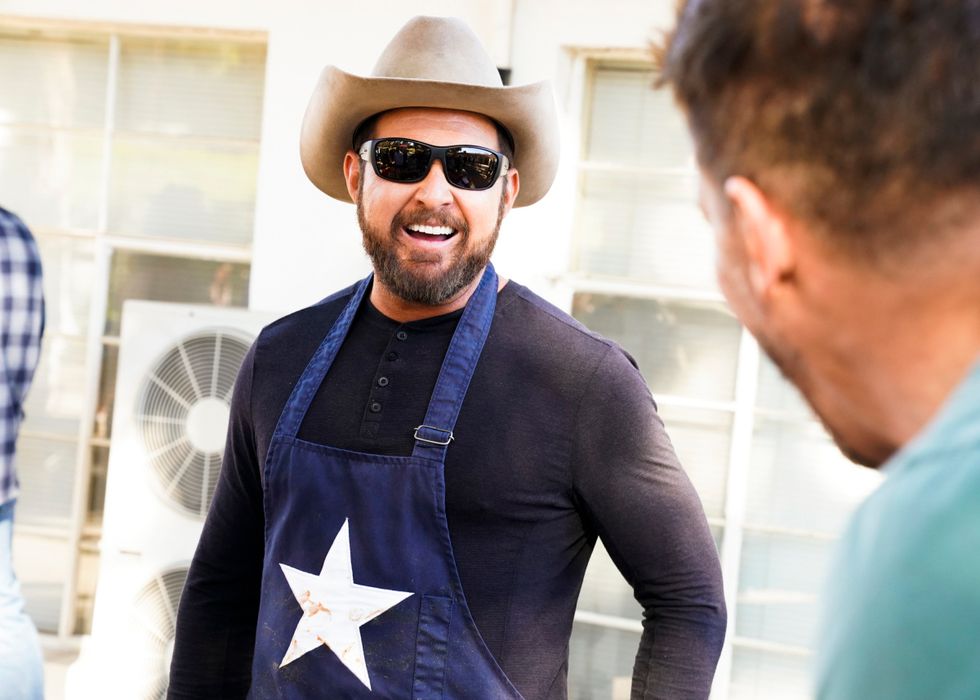 AJ Buckley as Sonny Quinn in SEAL Team.
Photo Credit: Erik Voake/CBS.
Instructions:
1. Heat oven to 350 degrees F.

2. Dice bacon and put in a large cold pan. Heat pan with bacon in it to medium heat. Slowly cook bacon, 10-15 minutes till crispy. Add jalapeño and cook for another 3-4 minutes till jalapeño is tender. Set aside to cool.

3. Cook the pasta in a large pot with plenty of salted boiling water, till al dente.

4. Melt 3 tablespoons of butter in a heavy bottom pot. Whisk in flour and powdered mustard. Cook while stirring, for 3 minutes or until flour starts smelling nutty.

5. Gradually add warm milk to roux while constantly stirring. Make sure no lumps of flour are formed. Simmer for 5-7 minutes to slightly thicken. Whisk in egg yolk and cook for another minute.
6. Turn off heat and mix in grated cheeses and bacon-jalapeño mix. Season with salt and pepper as needed.

7. Fold pasta into cheese sauce till fully incorporated. Transfer to buttered 9x13 casserole dish.

8. To make topping, melt 3 ounces of butter and add the panko breadcrumbs. Toss in hot butter for 4-5 minutes or till panko is fully toasted.

9. Top casserole with the shredded cheddar and toasted panko.

10. Bake for 30 minutes. Let rest for 10 minutes before serving. Makes 8 servings.
SEE MORE: TV Stars Dish On Their Favorite Holiday Eats And Drinks
A new season of SEAL Team premieres Wednesday, Dec. 2 at 9/8c on CBS and CBS All Access.