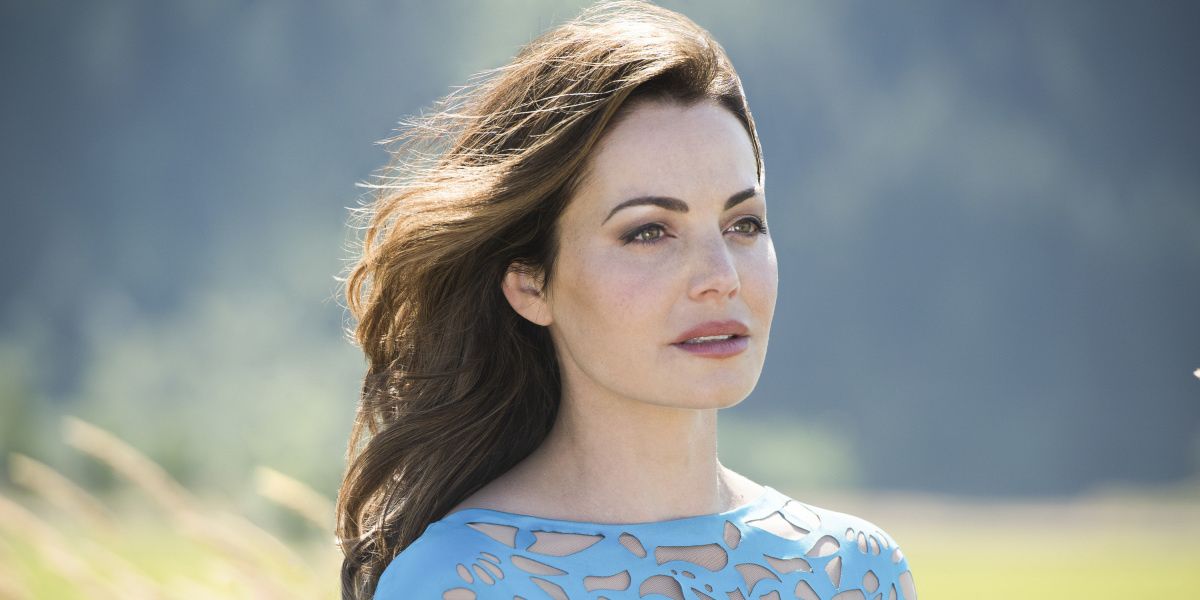 Photo Credit: Dean Buscher/The CW.
All moms are superheroes every day of the year, but some also happen to be the moms of superheroes!
By Katey Clifford
It's no secret that superhero moms often come to tragic ends. And those tragic family backstories transform many characters into TV's favorite crime-fighting, world-saving heroes. Moms have a lasting effect on their children that not only makes them the superheroes we love, but also shapes the world around us for the better.
SUBSCRIBE NOW: Enjoy 4 Digital Plus 2 Print/Digital Issues Of Watch Per Year— For Free!
Alura Zor-El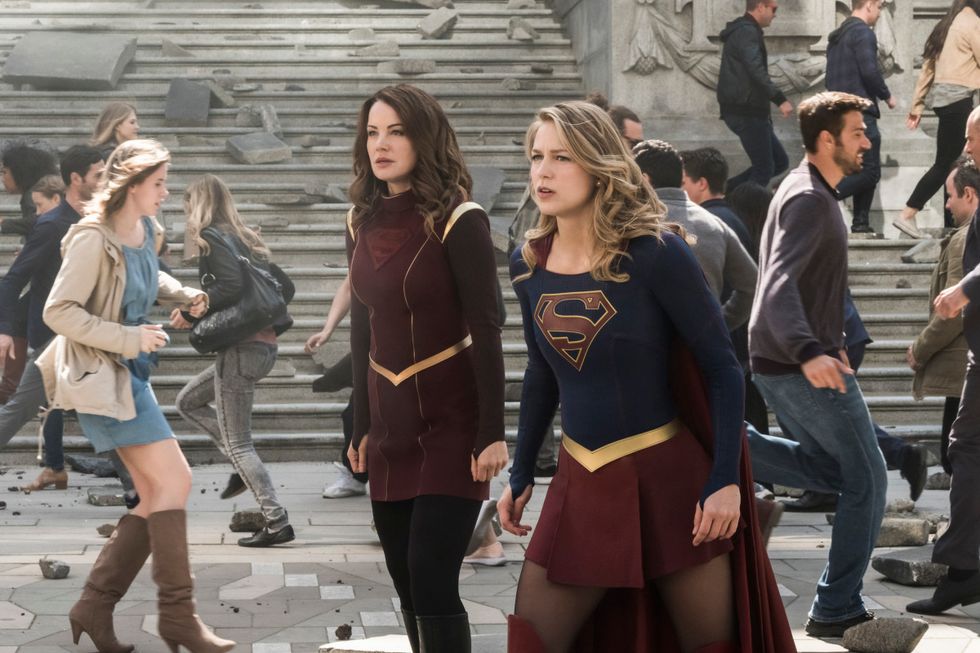 Erica Durance as Alura Zor-El and Melissa Benoist as Kara/Supergirl.
Photo Credit: Katie Yu/The CW.
Alura Zor-El (Erica Durance) loved Supergirl enough to let her go. When finding out about Krypton's impending destruction, she sent Kara off to Earth, knowing she may never see her again or even if Kara herself would live through the trip. Kara is devastated by not having her mom in her life, until we find out Alura survived the explosion on Krypton! Nothing is more heartwarming than seeing the super-mother and daughter finally reunite after many long years, and more heartbreaking than—spoiler alert!—than watching the Girl of Steel losing her for good, along with the rest of Argo City.
Eliza Danvers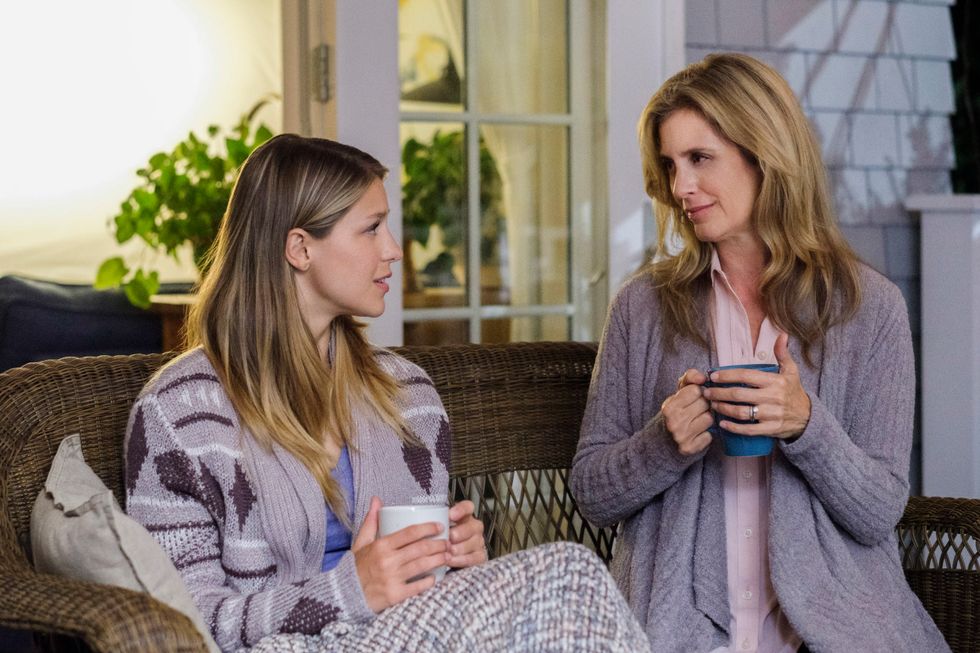 Melissa Benoist as Kara and Helen Slater as Eliza Danvers in Supergirl.
Phtoo Credit: Robert Falconer/The CW.
Supergirl's adoptive mom, Eliza Danvers (Helen Slater), is arguably just as important as her real mom, Alura Zor-El. When Supergirl arrives from planet Krypton on to Earth, she needs someone to care for her while her biological mom isn't around. Eliza steps in to raise Kara as one of her own.
Nora Allen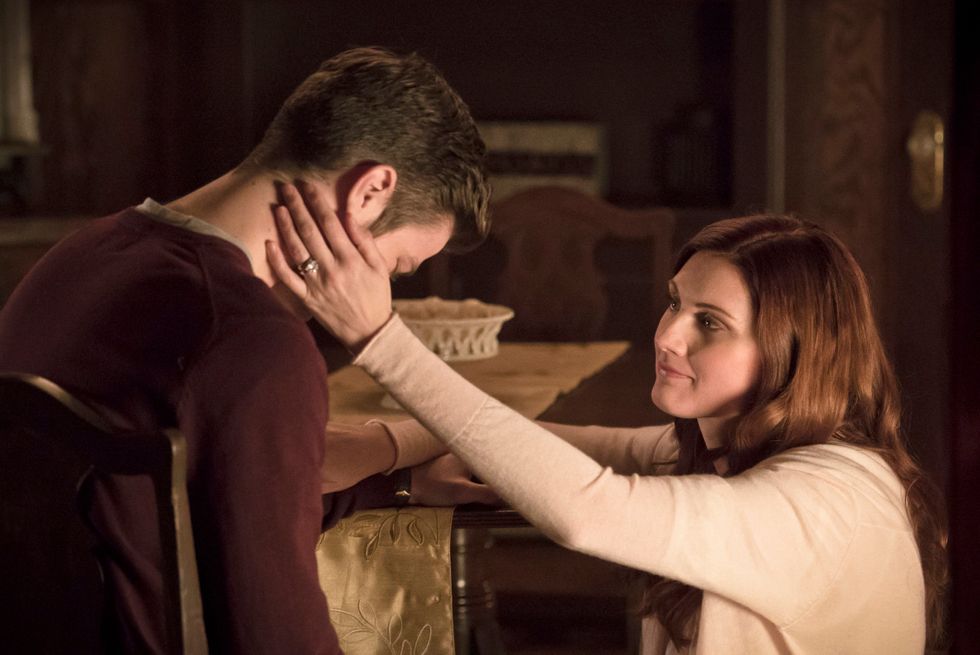 Grant Gustin as Barry Allen and Michelle Harrison as Nora Allen in The Flash.
Photo Credit: Katie Yu/The CW.
The bond between mom and son is truly unbreakable. Barry Allen, also known as The Flash, is the son of Nora Allen (Michelle Harrison). His entire tragic backstory comes from how much he loves his mother. When Nora dies mysteriously, and her death is pinned on Barry's father, Barry dedicates his life to trying to clear his father's name and, in the process, discovers what really happened to his mom.
The Flash airs Tuesdays at 8/7c on The CW. Stream free Wednesdays only on The CW.

DISCOVER MORE: Check Out The Latest Digital Issue Of Watch—Available Now!
Lynn Pierce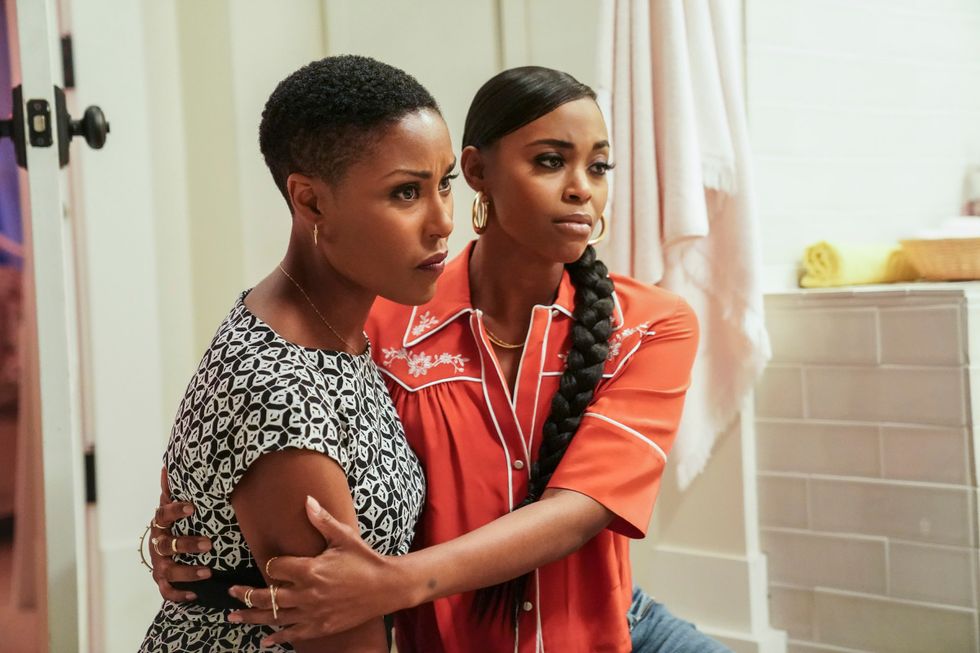 Christine Adams as Lynn and Nafessa Williams as Anissa in Black Lightning.
Photo Credit: Quantrell D. Colbert/The CW.
While Lynn Pierce (Christine Adams) isn't a mom to a superhero—she's the wife (and loving mom to her and Black Lightning's two superheroine daughters, Anissa/Thunder and Jennifer/Lightning)—this mom deserves the spotlight because of her absolute strength living with a superhero family.
Although she's separated from Black Lightning because she didn't want him to continue a life of dangerous superheroism, she was strong in her commitment to her daughters and stood firm in what she thought was best for them. A woman who knows what she wants is a powerful force, indeed!
Black Lightning airs Mondays at 9/8c on The CW. Stream free Tuesdays only on The CW.
Gabi Kane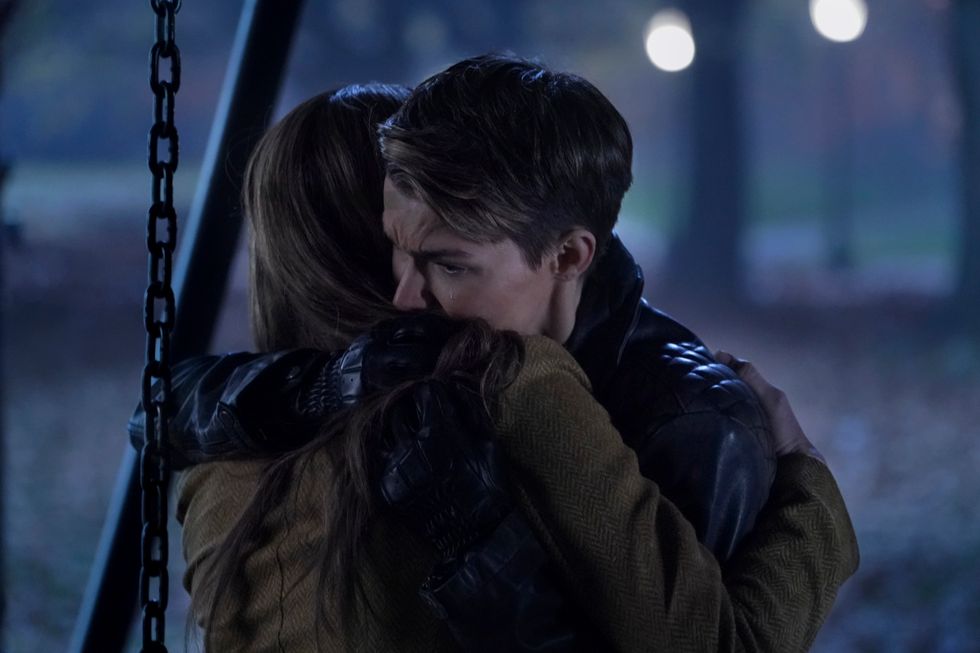 Rachel Skarsten as Beth and Ruby Rose as Kate Kane in Batwoman.
Photo Credit: Shane Harvey/The CW.
Nothing's stronger than a mother's love! Gabi Kane (Michelle Morgan) was mother to Kate and Beth Kane, otherwise known as Batwoman and her nemesis Alice. Despite Gabi passing away all too soon, when her two daughters were just in their early teens, both Kate and her twin sister, Beth (pictured above), knew they were loved dearly. Directly before her death, Gabi gave her daughters garnet necklaces to match her own garnet earrings as a sign of her love for them.
Batwoman airs Sundays at 8/7c on The CW. Stream free Mondays only on The CW.
Barbara Whitmore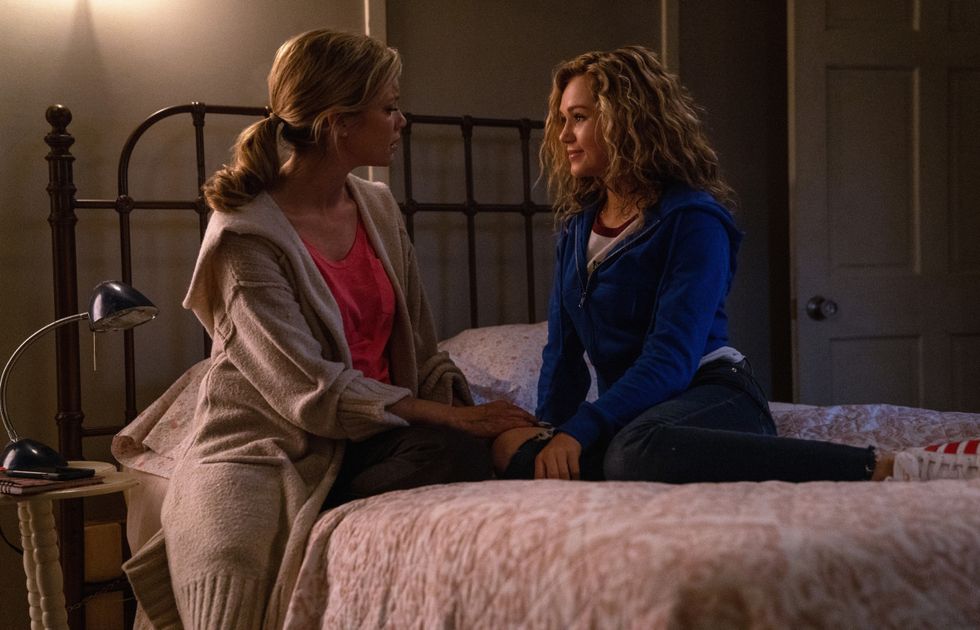 Amy Smart as Barbara Whitmore and Brec Bassinger as Courtney Whitmore.
Photo Credit: Eli Joshua Adé/The CW
Stargirl battles it out on screen against the Injustice Society, including villains like Tigress, Wizard, Solomon Grundy, Icicle, Sportsmaster, and Dragon King.
The most important part here? Her mother, Barbara Whitmore (Amy Smart)! Barbara's just trying to hop back into the workforce now that her daughter Courtney is old enough. You think wrangling a teenager is hard? Try doing it with a superheroine!
DC's Stargirl airs on Tuesdays at 8/7c on The CW. Stream free the next day only on The CW App.