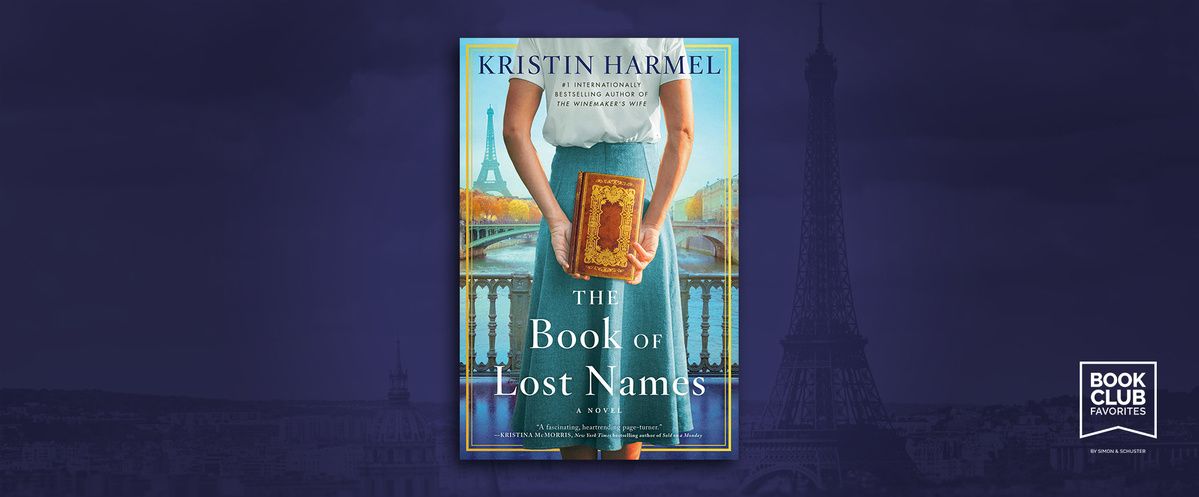 Photo Credit: Courtesy of Simon & Schuster.
In her instant New York Times bestseller, author Kristin Harmel explores the power of love in the face of evil.
By Holly Claytor
Inspired by an astonishing true story from World War II, when a young woman helped hundreds of Jewish children flee the Nazis, The Book of Lost Names is a testament to the resilience of the human spirit and the power of bravery. In this captivating novel, Eva Traube Abrams, a semi-retired librarian in Florida, happens upon a book that she never imagined she'd see again – The Book of Lost Names. In it contains a code that researchers have yet to be able to crack. Only Eva holds the answer—but will she have the strength to revisit old memories and help reunite those lost during the war?
Flash back to 1942, Eva was forced to leave France after her Polish Jewish father was arrested. Finding refuge in a small mountain town in the Free Zone, she begins forging identity documents for Jewish children fleeing to neutral Switzerland. Eva decides she must find a way to preserve the real names of the children who are too young to remember who they really are, but erasing people comes with a price.
Read and discussThe Book of Lost Names by author Kristin Harmel all month long! Get reading group guide via the official book page.

Ready for your next page turner? Discover more book club favorites from Simon & Schuster!