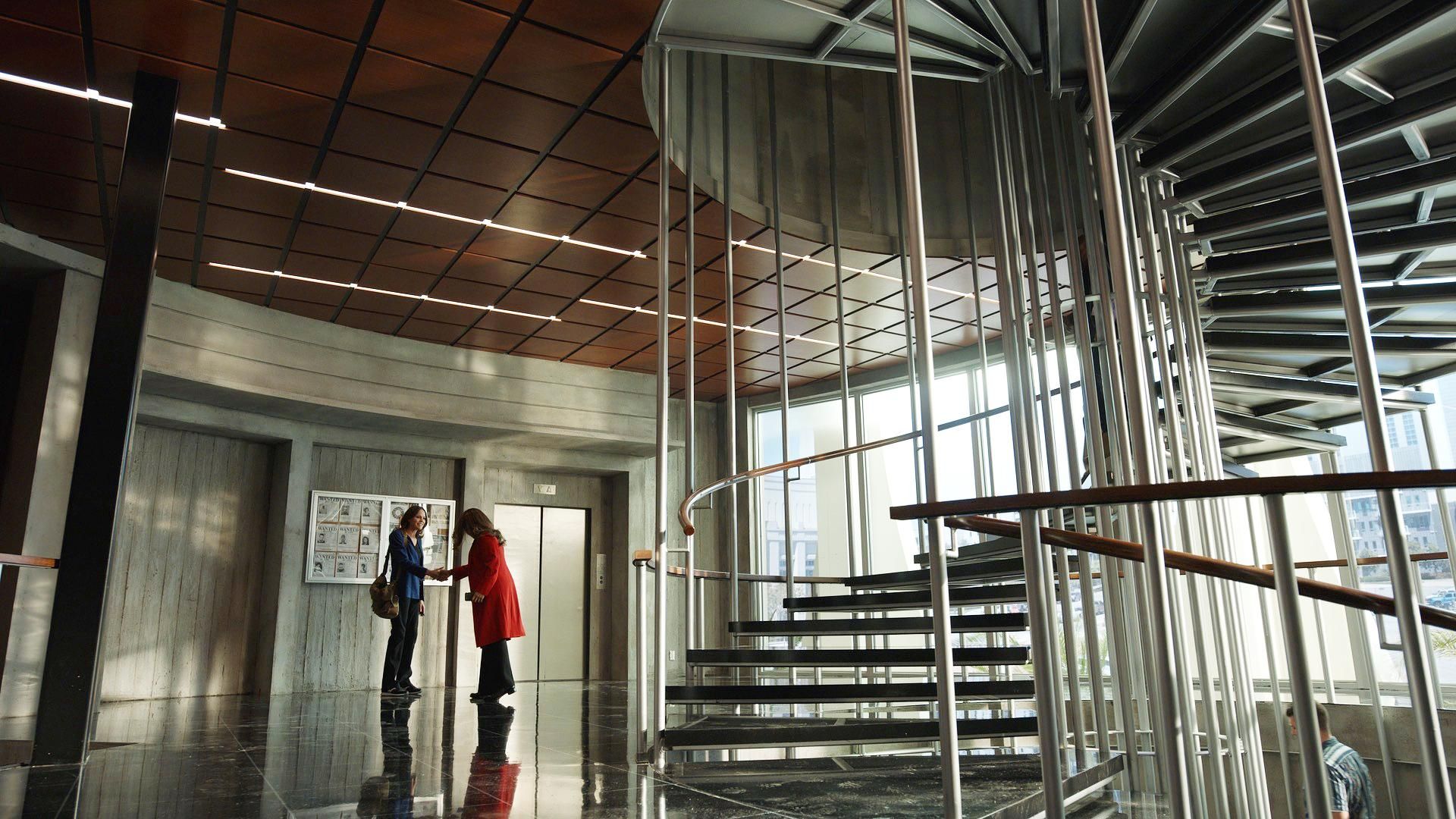 Phot credit: CBS Broadcasting Inc.
Sleek interiors, vibrant lights, and … grisly morgues! Production designer Alex Hajdu explains what it takes to build the CSI: Vegas world.
By Maria Neuman
With the latest incarnation of the CSI series, the forever-favorite forensics drama seems to have come full circle, with classic cadaver-sleuthing characters (Gil Grissom, Sara Sidle, and David Hodges) joining a new crew (Maxine Roby, Allie Rajan, and Josh Folsom) and returning to the place where it all started—Sin City. The updated CSI: Vegas opens a new chapter for the Crime Lab, and it needed a new look to match because even morgues deserve a makeover every now and again.
"The design brief was to develop the next generation, cutting-edge forensics laboratory in Las Vegas," says Alex Hajdu, who has also done production design on Magnum P.I. "The look is a building that had a history before becoming a crime lab." This is evident in the sleek entry foyer with cast concrete walls, terrazzo floors, and a striking DNA helix-inspired spiral staircase.
"I looked at images and architectural drawings of similar buildings, like the 1950s Chase Bank in Palm Springs." Naturally, Hajdu also perused the previous CSIs; the midcentury design pattern is the connecting thread through them.
Watch CSI: Vegas on CBS and streaming on Paramount+.
SUBSCRIBE NOW: Enjoy 4 Digital Plus 2 Print/Digital Issues Of Watch Per Year — For Free!
---
Beaming Up A Career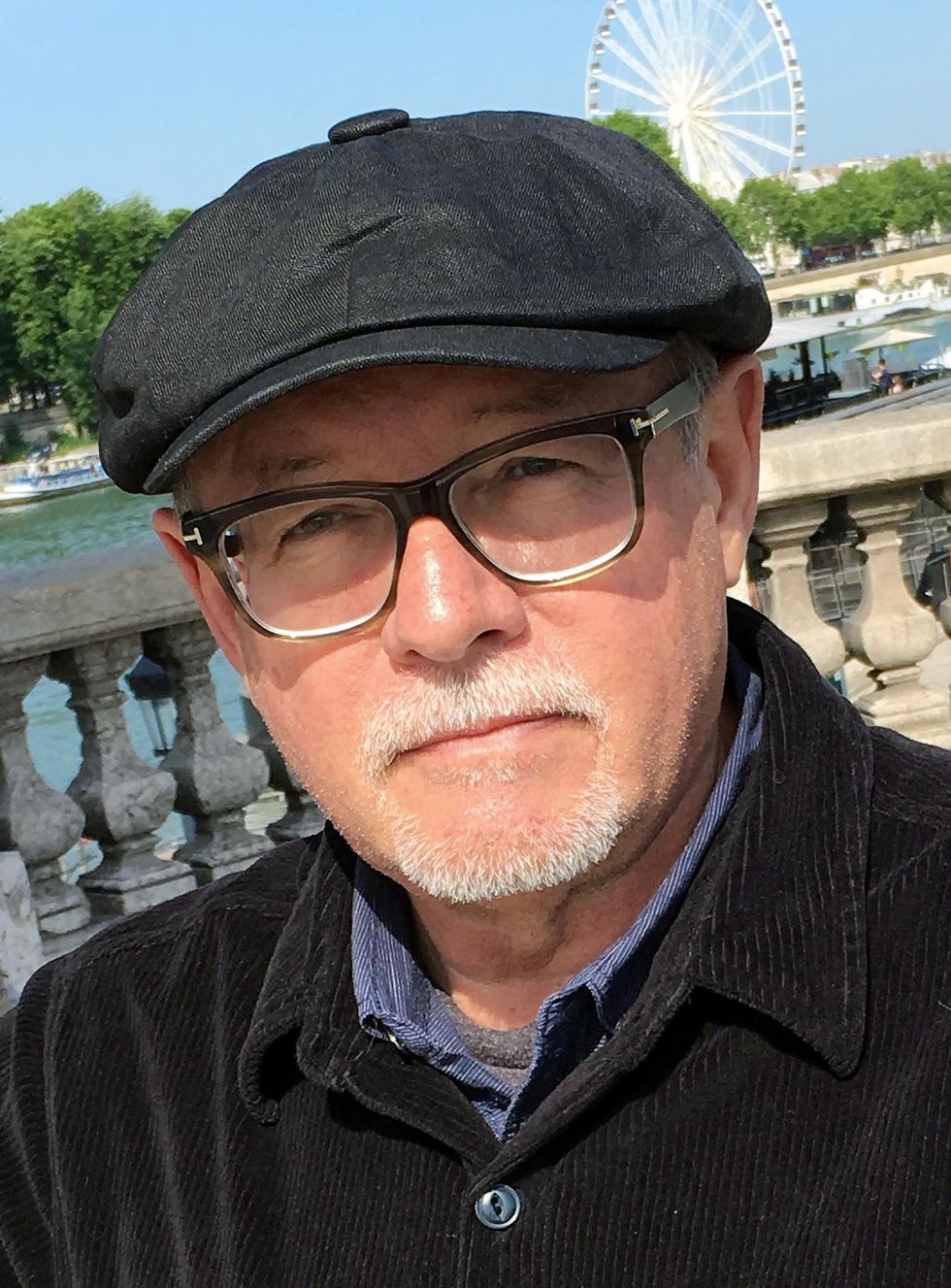 Alex Hadju
Courtesy of Alex Hajdu
Moving with his family from Hungary to Hollywood when he was 6 years old, Hajdu discovered his love for behind-the-scenes TV tricks and tweaks early. After school, he would hop the fence of the Desilu Productions studios (now Paramount) and sneak onto the set of Star Trek.
"I found my way to the stage where it was shot, sat in the captain's chair, and realized it was just painted plywood and vinyl cushions," he laughs. "I had an epiphany: I wanted to be a part of that, to be able to create that magic."
Brutal(ist) Interrogrations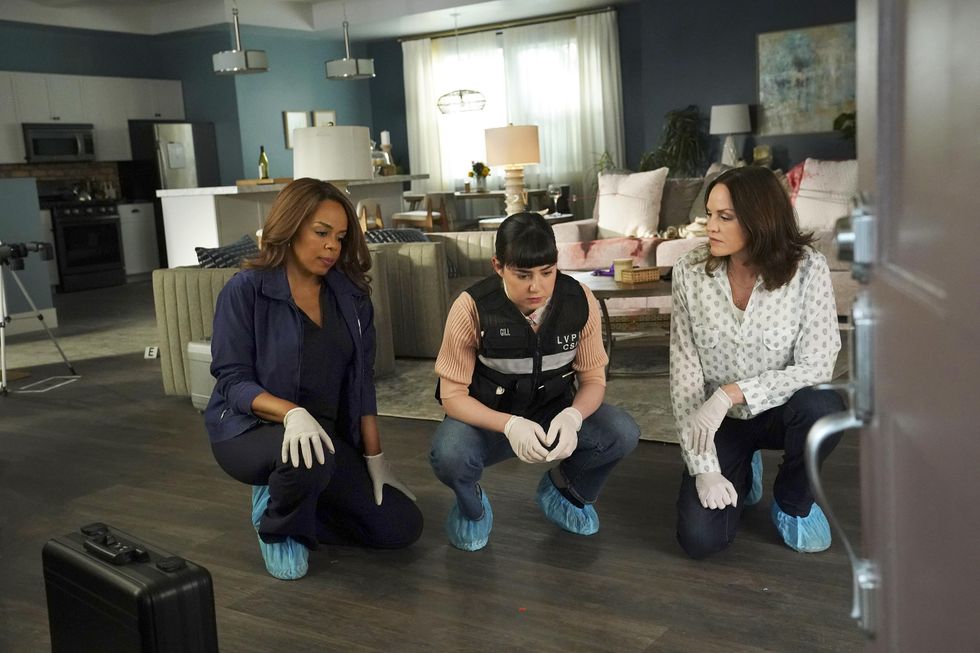 CSI: Vegas stars (from left): Paula Newsome, Sarah Gilman, and Jorja Fox
Photo credit: Sonja Flemming/CBS
The set of CSI: Vegas has its own roster of TV secrets. One of Hajdu's favorite rooms is the sparse and claustrophobic interrogation room he designed.
If you scratch the surface (literally), you'll find that the Brutalist-inspired concrete interior is actually hand-carved Styrofoam. Those sparkling Vegas views from the offices? Photographed backdrops.
"Those were challenging," he says. "It took about three weeks for the photographer to shoot the city from different angles until we got it just right."
Real Science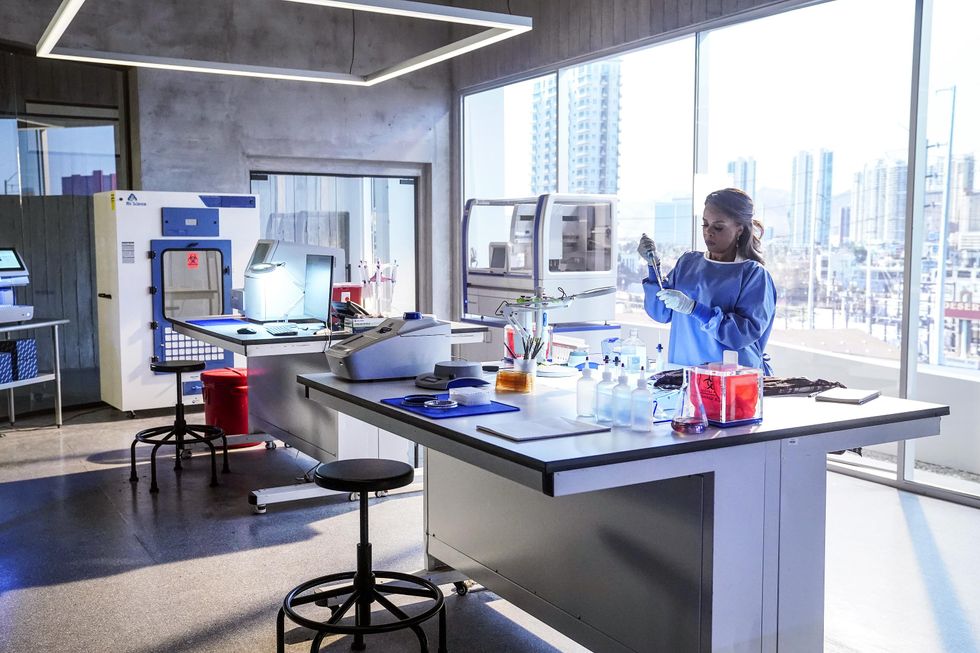 The meticulously crafted CSI lab.
Photo credit: Sonja Flemming/CBS
Exteriors may be fudged, but the forensic science is as real as it gets. In the rooms where the series unfolds, there's everything from microscopes, X-ray machines, and autopsy tables to tiny details like beakers, toe tags, and scalpels.
"My set decorator, Karin McGaughey, was tasked with meeting reps from all the high-end medical equipment agencies, as well as renting every little accessory," Hajdu adds. The on-set CSI technical consultant, Daniel Holstein, trains the actors on the real-life techniques for using all the gadgetry, so every act—from weighing organs to analyzing a strand of hair—looks 100% authentic.
Personality In The Details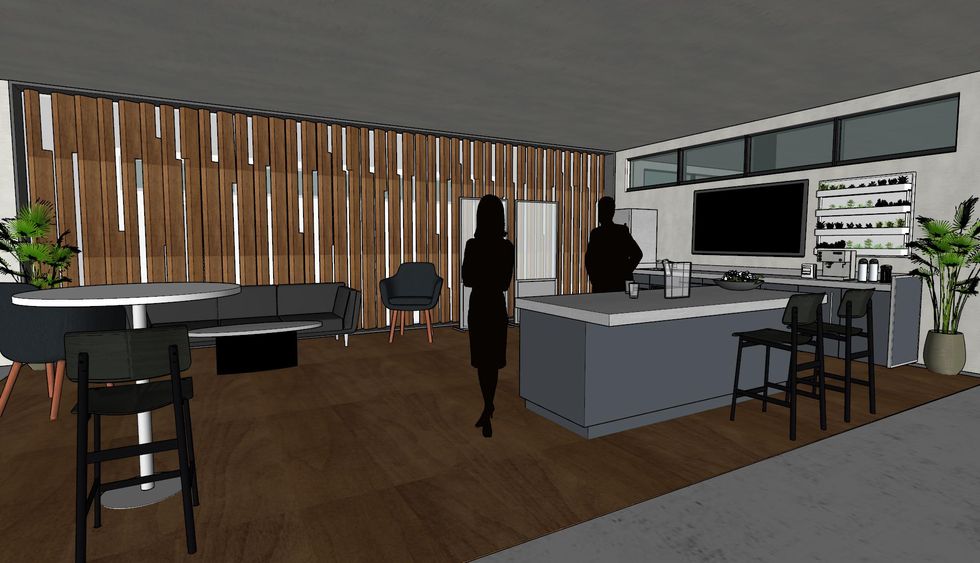 All CSI shows feature a mid-century design.
Photo credit: CBS
Of course, there's always room for a little personality in the serious world of forensics. Next time you watch, zoom in on Hugo Ramirez's desk area, which displays his "hobby" collection of hand-painted miniature tissues and organ samples.
"This really shows his personality in a subtle way," Hajdu says. It's a shot of humanity and humor among the body bags. That's why we love CSI: Vegas.
Watch CSI: Vegas on CBS and streaming on Paramount+.
SUBSCRIBE NOW: Enjoy 4 Digital Plus 2 Print/Digital Issues Of Watch Per Year — For Free!
Related Articles Around the Web