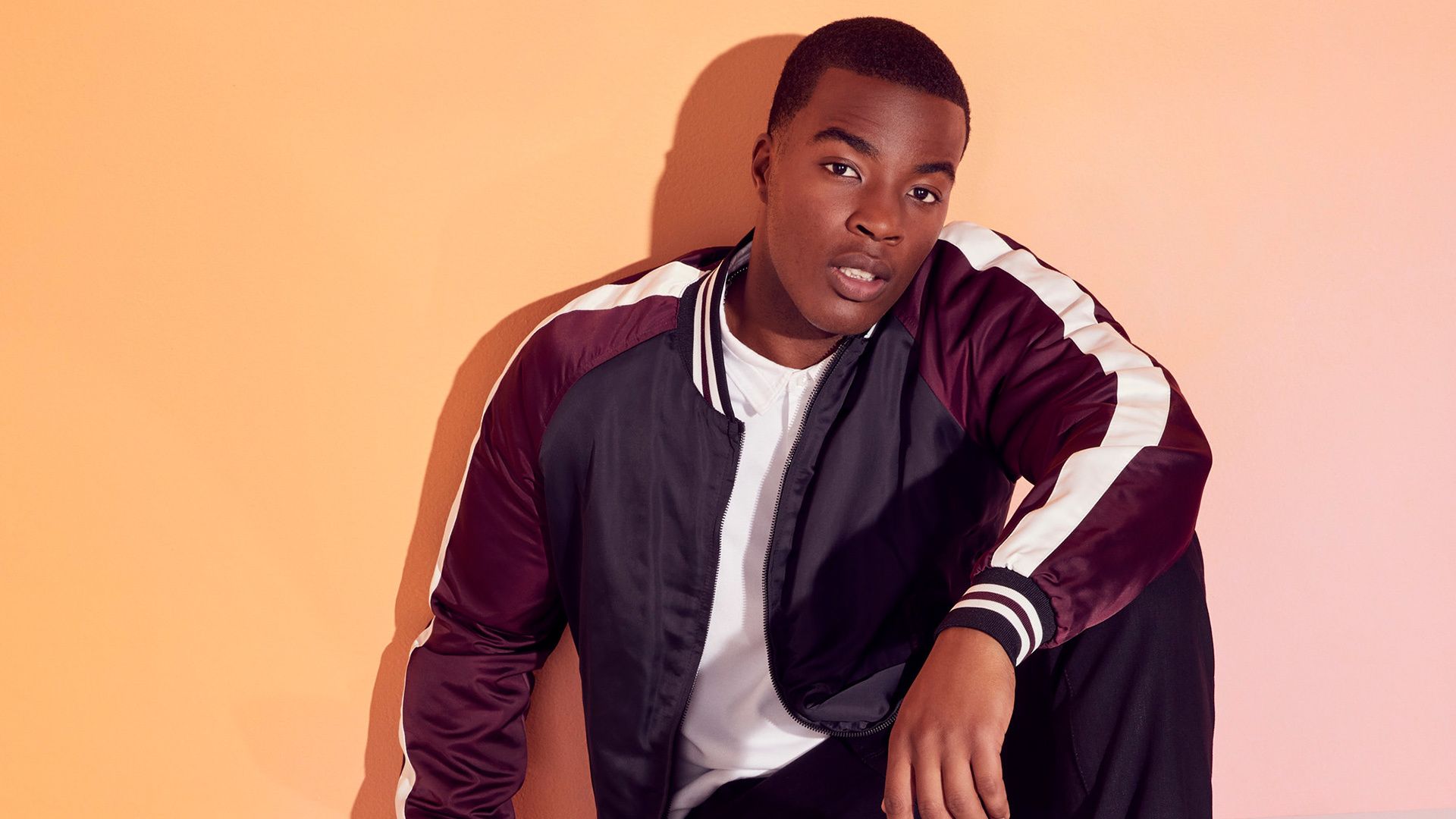 Photo Credit: Sami Drasin/The CW.
Actor Daniel Ezra was a football novice—then he started working out like an All American player. Here's how The CW star maintains his gridiron-strong bod.
By Yolanda Crous
---
SUBSCRIBE NOW: Enjoy 4 Digital Plus 2 Print/Digital Issues Of Watch Per Year — For Free!
British actor Daniel Ezra didn't know much about American football when he scored the starring role of cornerback Spencer James in The CW's All American, so he had to master some new moves fast. "I took a football with me everywhere I went," recalls Ezra. "If I ran on a treadmill, I took a football. If I went on a walk, a football came, too. I wanted to get as comfortable with it as possible."
Stream full episodes of All American free on CWTV.com and The CW app.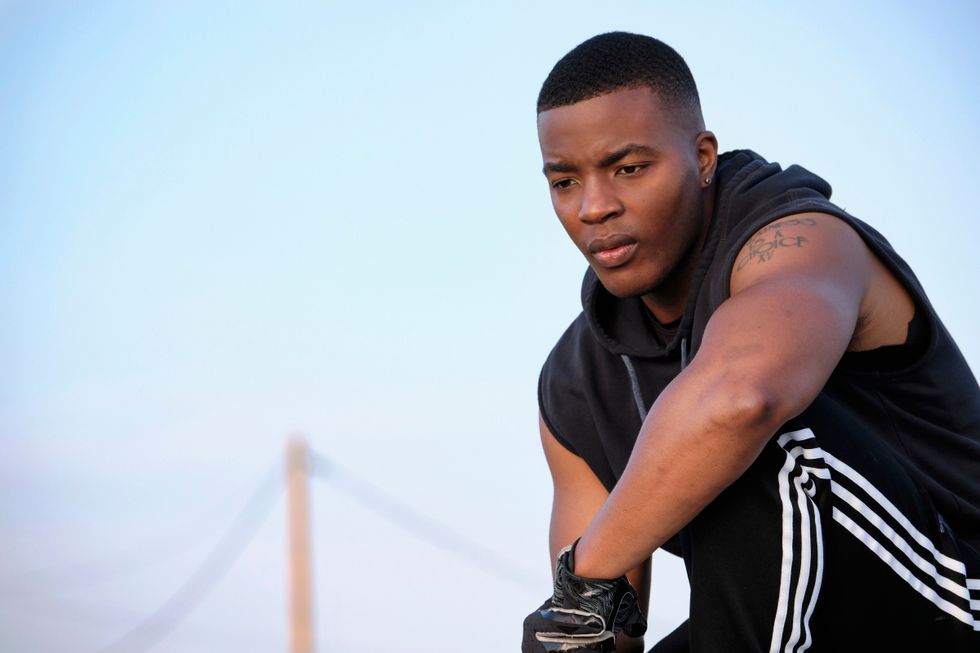 Daniel Ezra as Spencer James in The CW series All American.
Photo Credit: Tina Thorpe/The CW.
Luckily, Ezra had a solid fitness foundation, thanks to years of working out with a fitness-coach father. All that training has paid off, as viewers can see in the scrimmage scenes (and shirtless close-ups) in Season 2. Watch talked with Ezra from his home in London to find out what he does to look the part.
WAKE UP WITH A WORKOUT

No matter where I am, I will get up, meditate for 5 to 10 minutes, then do push-ups, sit-ups, squats, and calf raises. I'll work up a sweat, but it's more like waking myself up and getting in a good place to start my day.
MAKE A PLAN
I start with cardio. I'll usually skip rope or run—anything to get a sweat going. Then I'll weight lift and end with some ab work.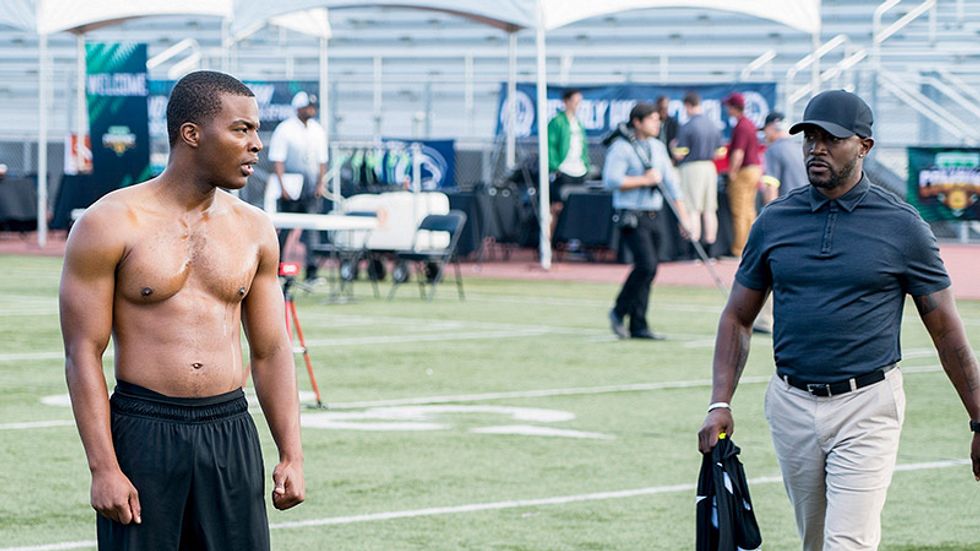 Daniel Ezra as Spencer James and Taye Diggs as Coach Billy Baker in All American.
Photo Credit: Jesse Giddings/The CW.
THINK BIG
It comes down to compound exercises, the ones that give your whole body a workout. Bench presses, squats, dead lifts, pull-ups—if you're not making those a regular part of your routine, it's going to slow your progress.
FOCUS UP
My favorite exercise is the dumbbell chest press. You can vary the grip or do it isolaterally, make it specific or slow it down. You can get almost an entire chest workout doing the dumbbell press. It's a great exercise to do if you're short on time.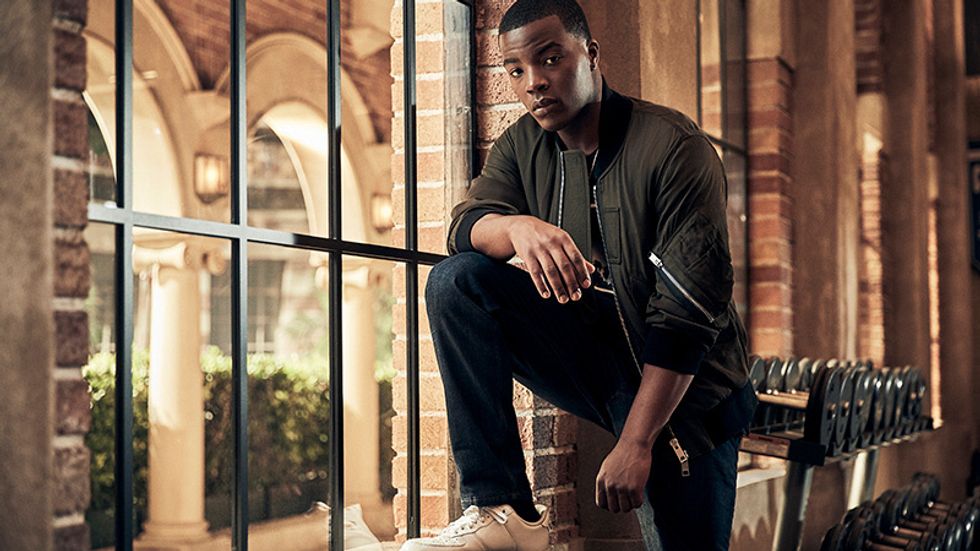 Photo Credit: Art Streiber/The CW.
BE FLEXIBLE
One lesson I learned from my dad is anywhere can be a gym. We used to do workouts on the streets. We'd do push-ups on the curb with cars driving past us—all sorts of crazy stuff.
GET OUTSIDE
I love to go hiking. You just can't do that kind of thing in London. Any chance I get, I hike through the canyons or up to the Hollywood sign. I'm a sucker for a good view.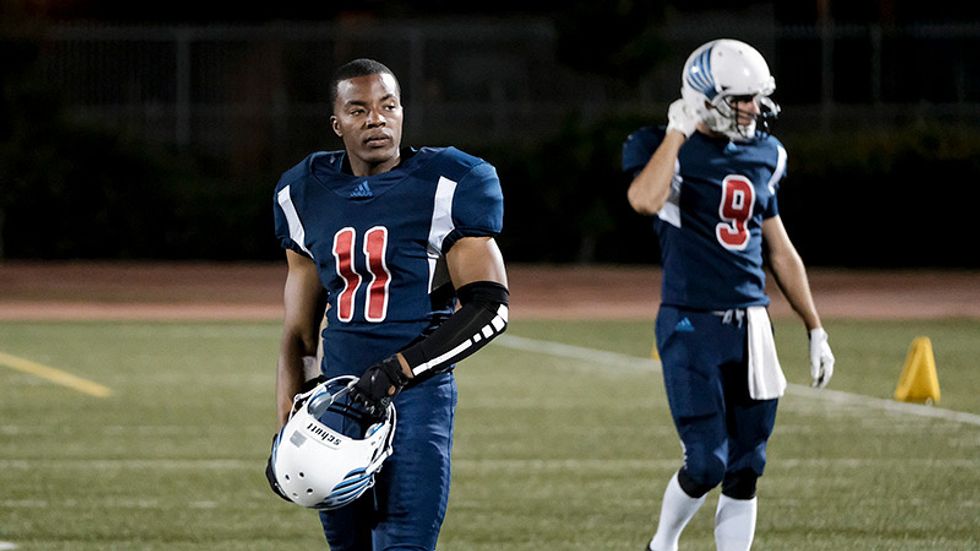 Daniel Ezra embraces his role as football player Spencer James in All American.
Photo Credit: Eddy Chen/The CW.

SNEAK IN A SET
If I need to get pumped up, I do push-ups in my trailer. It gets me energized for a scene, especially one that's emotional.
FIND THE RIGHT TIME
I prefer to exercise in the morning when I'm working on the show [in Los Angeles]. But there are definitely times when I can't sleep. Back home in London, there's a 24-hour gym right down the street from me—I can go anytime!

Originally published in Watch Magazine, September-October 2019.
Stream full episodes of All American free on CWTV.com and The CW app.