Extras
How We Got The Shot: Pauley Perrette On Pointe
NCIS' Pauley Perrette poses as a ballerina for this beautiful, Impressionist-inspired photo shoot in Paris.
Ballerinas were the go-to muses for Degas, a disciple of the female form who painted this specimen in a sun-drenched photo studio. To emulate the setting, NCIS star Pauley Perrette rises to the artistic occasion, ditching casual clothes for classic ballet dress. Here, she dances in the venerable Alain Ducasse au Plaza Athénée, the three-star Michelin restaurant where the real pirouettes are done by guests' taste buds.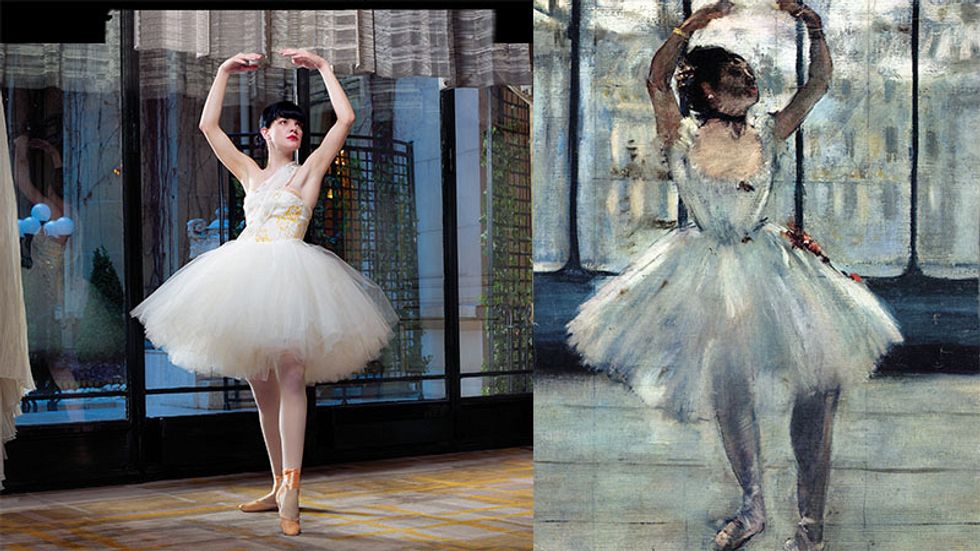 Pauley Perrette channels Impressionist painting
Photography by Cliff Lipson.
Dancer in Front of a Window
by Edgar Degas (circa 1874-1877). Pushkin Museum, Moscow.
Styling by Angelique O' Neil. Dress by Keith Lissner. Ballet shoes, tights and ribbons by Repetto.
Originally published in Watch! Magazine, August 2010.
Watch all new episodes of
NCIS on Tuesdays at 8/7c on CBS and CBS All Access.