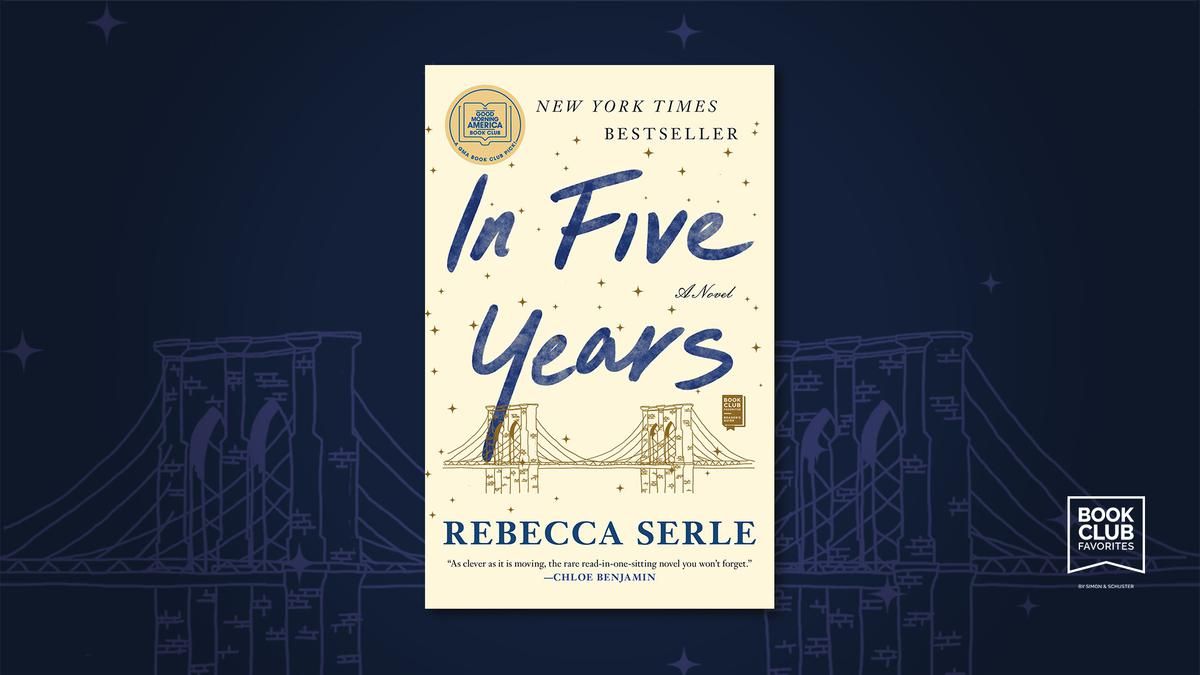 Photo Credit: Courtesy of Simon & Schuster
In her latest novel and New York Times bestseller, author Rebecca Serle tells a clever and moving story about love—but it is not the love story you expect.
By Holly Claytor
In Five Years by Rebecca Serle is a striking story about an ambitious young lawyer named Dannie who has the entirety of her next five years mapped out in her mind. She has just interviewed for her dream job and accepted a marriage proposal from her long-time boyfriend. Everything is falling perfectly into place. But after Dannie experiences an astonishingly vivid vision where she awakens in a different apartment next to a different man, she begins to question the life she's so carefully planned out. Although Dannie spends only one hour in this version of her future, it's an hour of her life that is never able to shake.
---
Fast forward four and a half years: Dannie once again meets the mysterious man from her vision. But what could this mean for her current fiancé? And more importantly, what does this mean for her best friend, who is dating this mystery man?
Read and discuss In Five Years by Rebecca Serle all month long! Get reading group guide via the official book page.
Ready for your next page turner? Discover more book club favorites from Simon & Schuster!