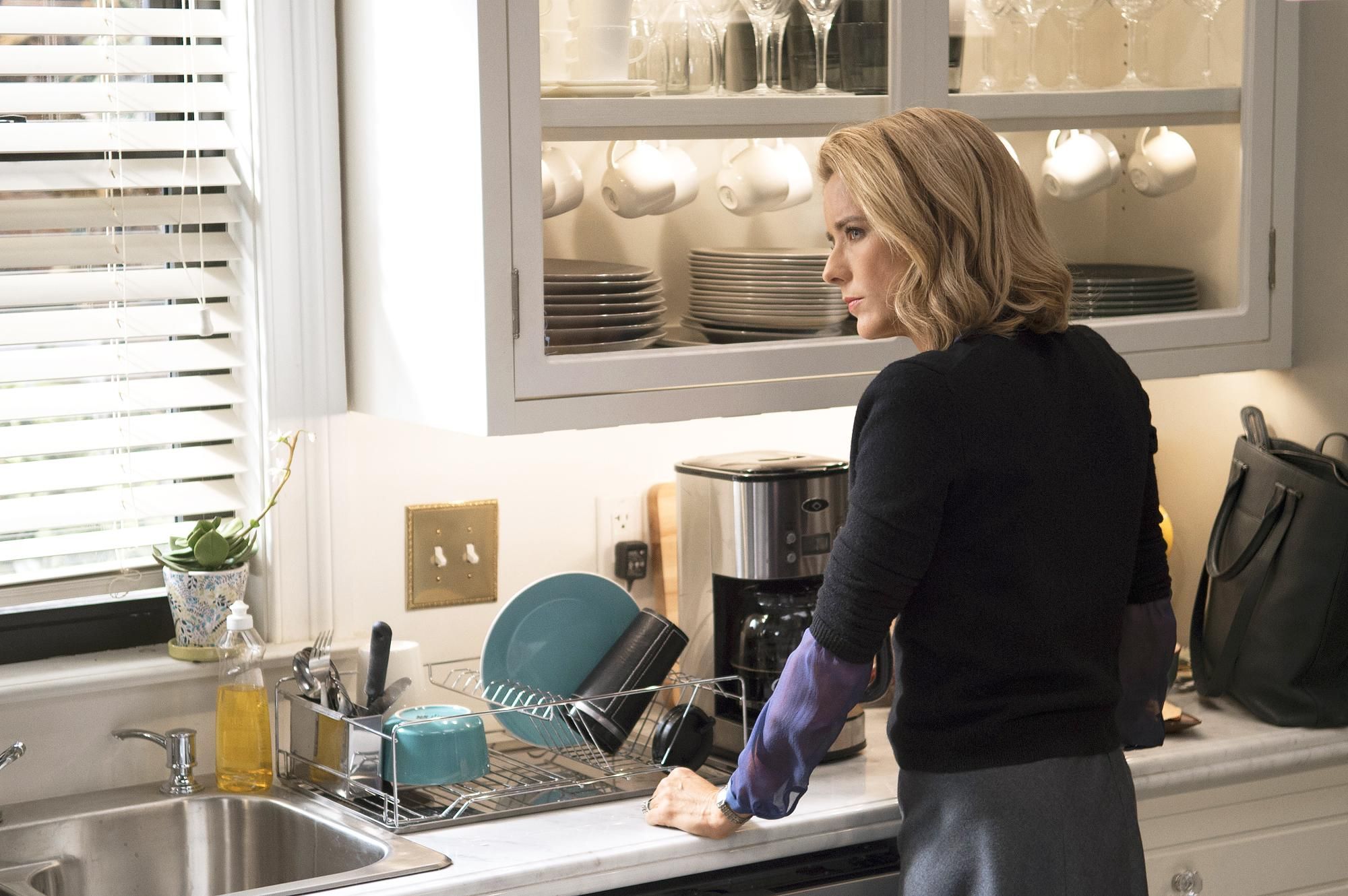 Phot credit: Sarah Shatz/CBS via Getty Images
Why I Love Madam Secretary's Kitchen
It's the Summer of Love—and we're loving these TV favorites. Read up on why our contributors picked these shows as their favorites in our series of love letters—an ode to the best of the best on Paramount+.
While Elizabeth McCord's wood-paneled West Wing office on Madam Secretary was a hive of heated arguments and political jockeying, her Georgetown home with its serene color palette, cozy reading nooks, and overstuffed chairs was a place to exhale.
The star of the renovated, three-bedroom townhouse was its kitchen. Soft-gray cabinets, stainless steel appliances, and marble and teak countertops helped soothe frayed nerves caused by the latest diplomatic crisis. Toward the back of the kitchen stood a wall of glass cabinets, showcasing a whimsical mix of '60s vintage goodies: colorful bowls, carafes, vases, and glassware. The worn, wooden farm table, illuminated by a simple yet striking antique brass chandelier, created a respite for the McCords' overachieving family of five.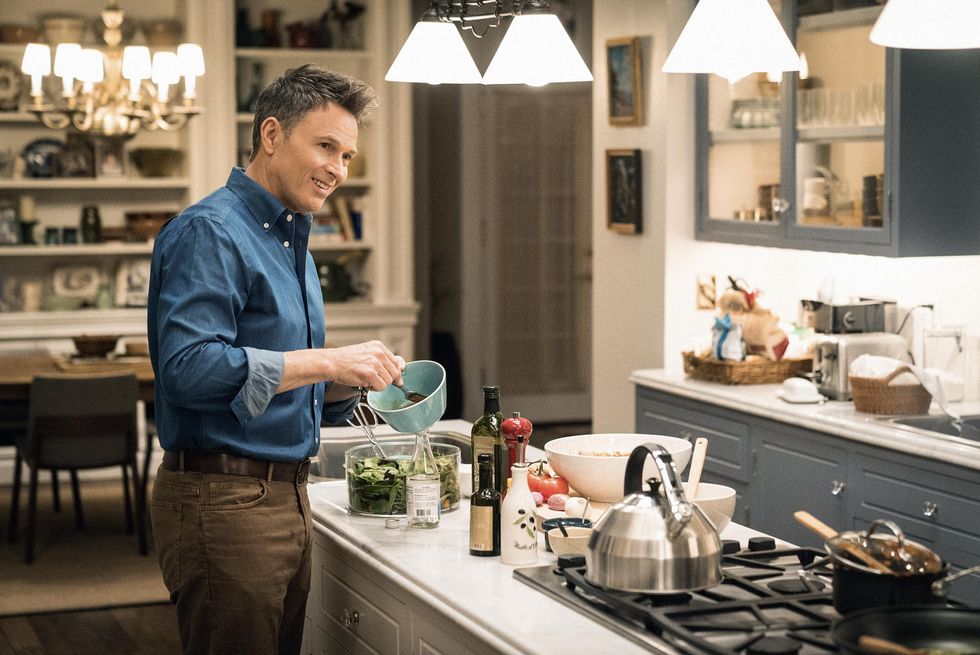 Tim Daly as Henry McCord
Photo credit: David M. Russell/CBS via Getty Images

So when it came time to think about my own kitchen renovation, which I may or may not ever do, I didn't pour over Houzz or Pinterest or everything designed by Chip and Joanna Gaines. I grabbed my notebook, clicked on Paramount+, and binge-watched Madam Secretary.
Of course, I knew the McCords' townhouse wasn't real. It was just "Soundstage G," a cavernous space in some frowzy section of Long Island City, New York, where the show filmed. But I kept taking notes. This kitchen wasn't a place where you grab a cup of coffee and rush out the door. It was a feeling—a calm pleasure—that I wanted to recreate: a room perfect for a banter-filled family breakfast before setting out to conquer the day.
— Susan Pocharski
SUBSCRIBE NOW: Enjoy 4 Digital Plus 2 Print/Digital Issues Of Watch Per Year — For Free!
Want another Love Letter from our contributors? Try Love Letter: Crimes Of Passion.