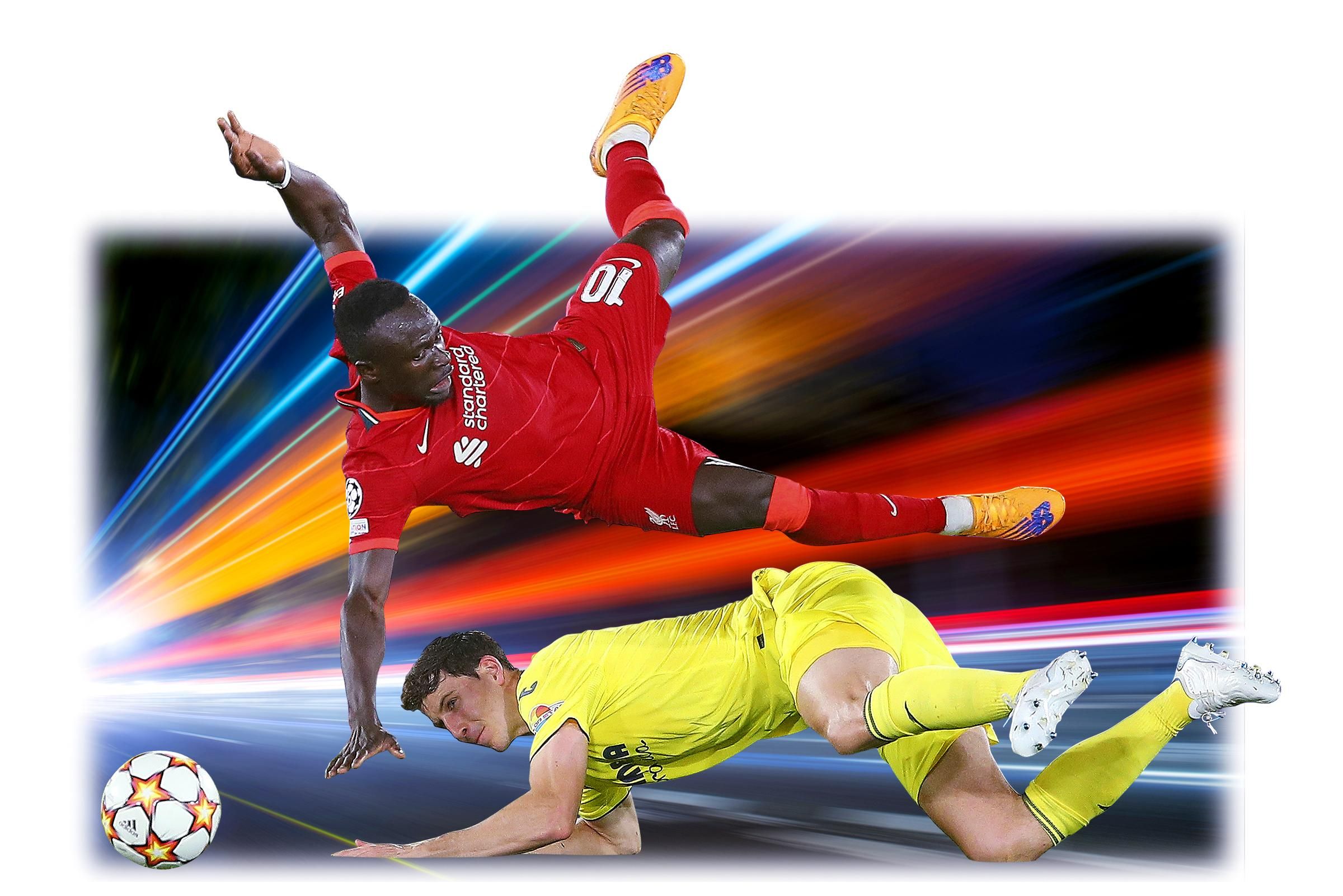 Photo credit: Eric Alonso/Getty Images
It's the Summer of Love—and we're loving these TV favorites. Read up on why our contributors picked these shows as their favorites in our series of love letters—an ode to the best of the best on Paramount+.
I missed a lot of things during the pandemic, from seeing my far-flung friends in person and meeting their babies to attending live music shows, but one of the top experiences I yearned for was watching international soccer in bars, preferably with some kind of locally themed snack. (For the 2018 World Cup final between France and Croatia, I made my first-ever tarte tatin and can highly recommend this divine combination of caramel, apples, and puff pastry.)
Now that I have had three vaccine shots and the world is waking up again, I'm excited to get back to rowdy bars full of fellow fans, most prominently those who follow Liverpool FC, those die-hards who know every word of "You'll Never Walk Alone," the British club's unlikely theme song. (Do they know it comes from the 1945 Broadway musical Carousel? Maybe. Do they care? Not so much.)
I would have loved to have been with other fans (maybe including Dexter: New Blood's John Lithgow or Jason Isaacs of Star Trek: Discovery? Fellows, you have an open invitation to the pub) when watching Liverpool's ripping comeback from being down two goals to beat Spain's Villarreal on May 3, but I was (gasp!) back in my office. They'd been expected to waltz through a comparatively easy lineup of opponents, but an uninspired first half required some heroics in the second 45 from Fabinho, Luis Díaz, and Sadio Mané.
The very next day, Spanish champions Real Madrid—who had defeated last year's Champions League winner, Chelsea, and the Lionel Messi–starring Paris Saint-Germain—came back from a similar 2-0 deficit with two goals in stoppage time and then another on a penalty kick from the ageless Karim Benzema to stun the English champions Manchester City.
The Champions League has brought me months of midweek joy, starting in the summer with 80 teams from all over Europe. If there's one good thing about two solid years of working from home, it's the privilege of watching the best teams from the tiniest former Soviet republics face off against western European behemoths on a Tuesday afternoon.
Back in September, Real Madrid nearly imperiled their chances of appearing in the final at all with a home loss to the little-known Moldovan champs FC Sheriff. Although Sheriff and their intrepid lineup of journeymen from Trinidad, Peru, and Luxembourg didn't make it past the Italian greats Inter, where else are you going to find the cream of Moldova swaggering into a Spanish stadium, able to taste the blood in the air? (Other than Eurovision.)
While the Brazilians elevated the Beautiful Game to an art form, Europe has a strong claim to have invented association football, and its continental pro tournament remains a must-watch for those of us who enjoy an excuse to open a bottle of wine and slice into a wheel of brie at 3 in the afternoon. (Come on, the game's in Paris.)
— Sara Brady
Want another Love Letter from our contributors? Try Love Letter: In Characters.
SUBSCRIBE NOW: Enjoy 4 Digital Plus 2 Print/Digital Issues Of Watch Per Year — For Free!