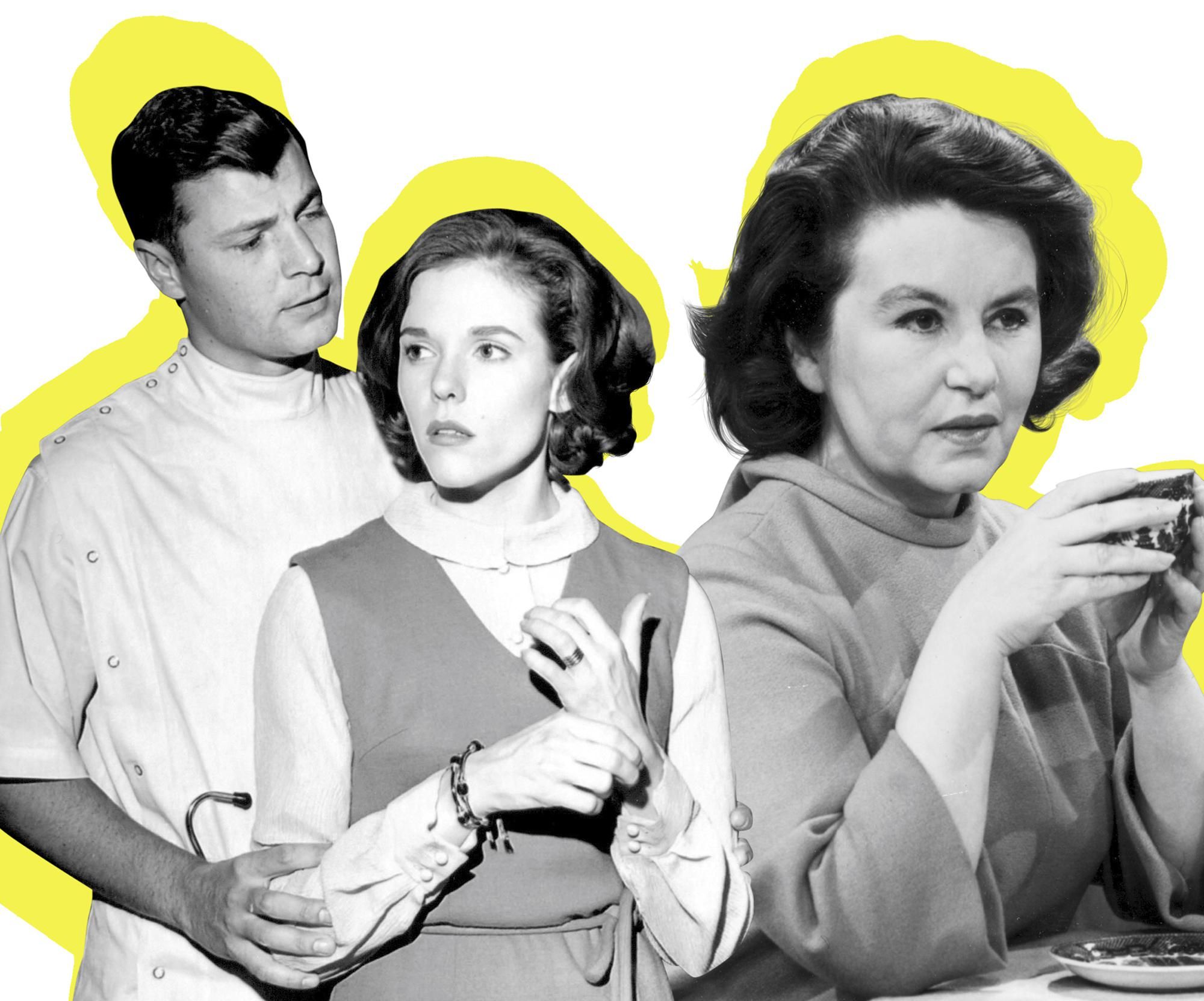 Photo credits: CBS via Getty Images; Courtesy Everett Collection
It's the Summer of Love—and we're loving these TV favorites. Read up on why our contributors picked these shows as their favorites in our series of love letters—an ode to the best of the best on Paramount+.
A few years back, I asked my mom why she and Dad had named me Lisa after having adopted me from the New England Home for Little Wanderers in 1961. I knew enough other Lisas—not named Elizabeth—born at that time to think the name must have been trending: the Tiffany of the early 1960s. But why? A believer that pop culture influences our daily lives, I thought maybe it was because of Lisa Miller Hughes of As the World Turns, surely one of the best-ever bad girls of daytime TV.
"Thought" is too neutral a word: I hoped. For better or worse, I am an earnest soul. Wanting to be named after a "B" (as Geri Kennedy would say, and that only after she was well into her 60s) is out of character. So I must credit how Eileen Fulton embodied the woman who crashed the upstanding Hughes family by marrying Dr. Bob Hughes in 1960. For kindness, I leaned on The Guiding Light matriarch Bert Bauer. (My younger brother and I came home from elementary school to the CBS soaps.) At my tender age, I didn't understand all the traits that made Lisa Lisa—just intuited there was something transgressive about her amid the upstanding folks of Oakdale, Illinois.
Conniving isn't my thing, yet Fulton would be the first to call her character just that. When viewers threatened to leave the show if Oakdale newcomer Lisa Miller married Bob Hughes, director Ted Corday was thrilled. "I got terrible mail, I got threats, serious threats," the Television Academy's Lifetime Achievement Award winner said with relish in an interview.
In her 1995 autobiography, As My World Still Turns, Fulton recounts being approached at the start of her time at ATWT outside Lord & Taylor in New York City by a woman in a pale pink Chanel suit. Fulton readied the pen she'd bought at Tiffany's in anticipation of autograph seekers. "Excuse me, aren't you Lisa on the soap?" Fulton proudly admitted she was. "Well, I hate you," the woman said and smacked her.
Such was the early evidence of a job well done, of a character realized day after day, week after week, for nearly 50 years. Lisa had enough je ne sais quoi that CBS attempted the short-lived primetime spinoff Our Private World in mid-1965, with Lisa relocating to Chicago. Thankfully, she returned to Oakdale.
As much of a fan as Mom was of ATWT, she told me, not missing a beat, "No, you weren't named after Lisa." Mom—a terrific yet unassuming lover of language—just liked the sound of a word, a name, and that should have been enough. But for a few years after her definitive reply, I would occasionally ask her again, even as she crept toward dementia, on the off chance she'd remember differently. She never did. But my warm memory of watching Lisa wreak havoc on afternoons with Mom hasn't budged either.
— Lisa Kennedy

SUBSCRIBE NOW: Enjoy 4 Digital Plus 2 Print/Digital Issues Of Watch Per Year — For Free!