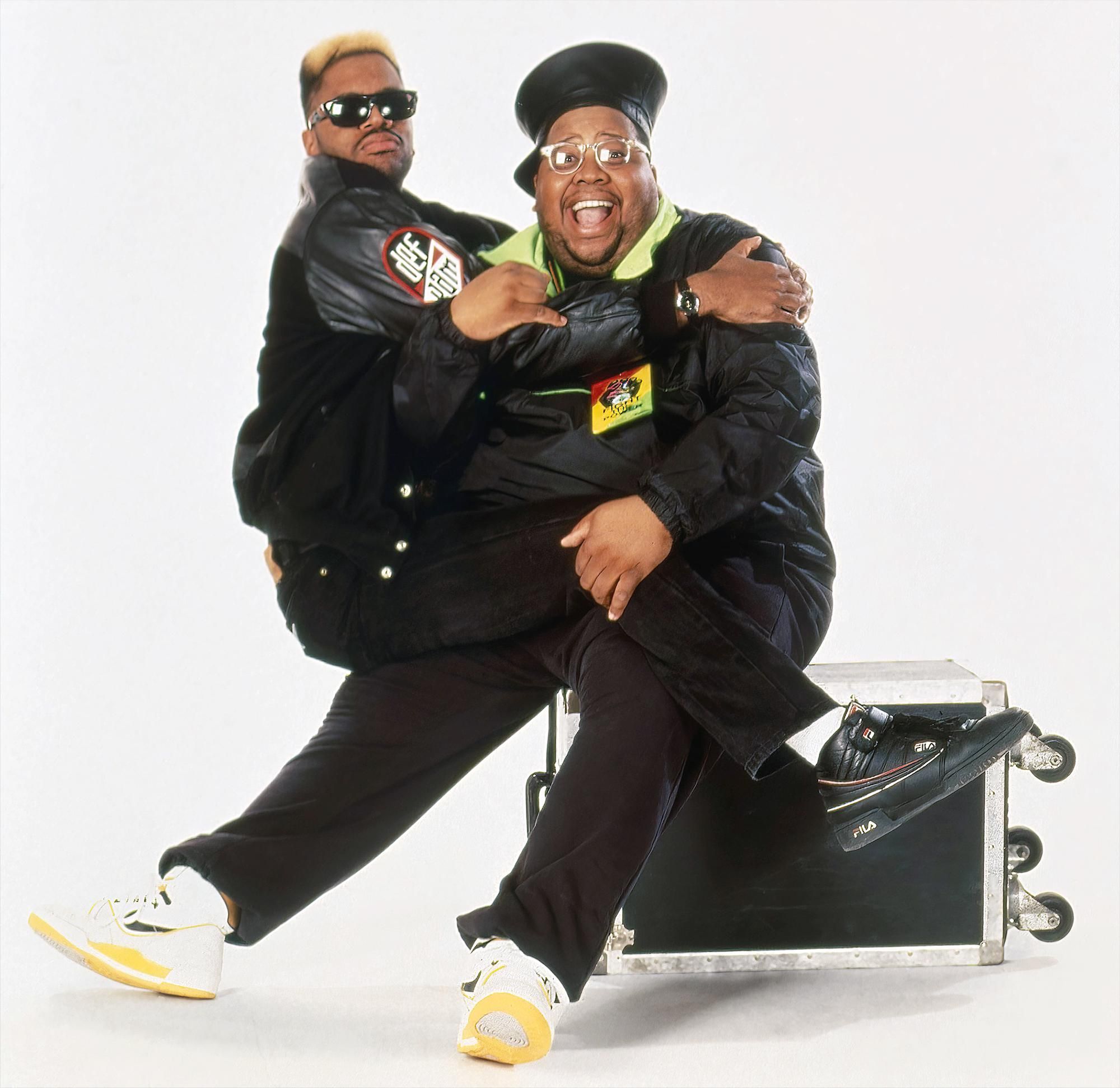 Photo credit: MTV / Courtesy Everett Collection
It's the Summer of Love—and we're loving these TV favorites. Read up on why our contributors picked these shows as their favorites in our series of love letters—an ode to the best of the best on Paramount+.
Summer breaks in the '90s were defined by two things: my boombox and Yo! MTV Raps. Once my mother drifted off to sleep on Friday nights, I'd anxiously await midnight. Not out of fear of some Cinderella-esque magic omen but because 11:55 p.m. on Fridays meant a brand-new episode of Yo! MTV Raps would soon be on. By the time I was 9 years old, hip-hop was practically ingrained in my consciousness and Yo! MTV Raps was a rite of passage.
So much more than late-night music programming, the franchise, created by Peter Dougherty and Ted Demme, offered a sense of community. It was the preeminent destination for serious hip-hop fans to celebrate Black culture and watch never-before-seen videos on loop. Before its premiere in August 1988, I could only listen to rap on the radio, the bass booming through my portable box. With Yo! MTV Raps, I saw those songs translated into visual form. The series brought me closer to the artists whose storytelling and beat-driven poetry captivated me like the powerful prose of Toni Morrison, James Baldwin, and Zora Neale Hurston. One of those said hip-hop poets Yo! MTV Raps first introduced me to was Nasir Jones, aka Nas.
There I was at midnight on June 2, 1994, sitting cross-legged in my mom's darkened room, face glued to our wooden floor-model TV. On the screen was Fred Brathwaite, better known as Fab 5 Freddy, in a music studio. Next to him was a then-20-year-old Nas, "chilling like a villain." Fresh off the release of his magnum opus, Illmatic, Nas detailed how his debut album came together and his goals for the future. Yo! MTV Raps was early in acknowledging and recognizing the Queens-bred prodigy, devoting most of the episode to his songs and music videos, including "Halftime," "It Ain't Hard to Tell," and "The World Is Yours." I remember feeling this immediate sense of pride and inspiration when watching the two legends in conversation. Of course, it goes without saying that I had an unadulterated crush on Nas.
Along with Nas, the classic episode featured soundbites from Public Enemy founding member Flava Flav and rapper and future Equalizer star Queen Latifah. This is what made Yo! MTV Raps a pioneer in cable music programming. It wasn't just music videos and interviews; the series also addressed the state of the culture. Queen Latifah lent her voice to speak on the HIV/AIDS epidemic ravaging the Black community. I didn't understand the social and political implications at the time, but I knew Yo! MTV Raps was bigger than rap. It was a mirror, reflecting the times and sentiments shared and felt by music fans, with the world's pulse rhythmically beating in the background.
From its 1988 inception to the final episode in August 1995, the original series spawned several iterations (think the short-lived Yo!) and hosts such as Doctor Dre and Ed Lover. The essence of the show, however, remained the same over the years. Its timeless relevance was so revered that Paramount+ launched a global revival of Yo! MTV Rapson May 24, 2022, complete with new hosts, live performances, coveted cyphers, and cultural deep dives. In addition to streaming this contemporary re-imagining, I can always catch rap videos on constant rotation on Pluto TV's Yo! MTV channel.
All the same, nostalgia is my preferred binge-watching mode. What can I say? I'm a sucker for the hip-hop reverie of my adolescence. Fortunately, a trip down memory lane no longer involves staying up 'til midnight on Fridays or recording
Yo! MTV Raps
on my VCR to watch on Saturday mornings. Classic episodes, like the one featuring Fab 5 Freddy and Nas, are available to stream now on Paramount+. Though not quite as thrilling (and risky!) as sneaking into my mom's room to watch, I'm grateful to have the soundtrack of my rap-fueled summers right at my fingertips. And, yes, I still love H.E.R.
— Michelle Darrisaw
Want another Love Letter from our contributors? Try Love Letters: The Carter Era.
SUBSCRIBE NOW: Enjoy 4 Digital Plus 2 Print/Digital Issues Of Watch Per Year — For Free!