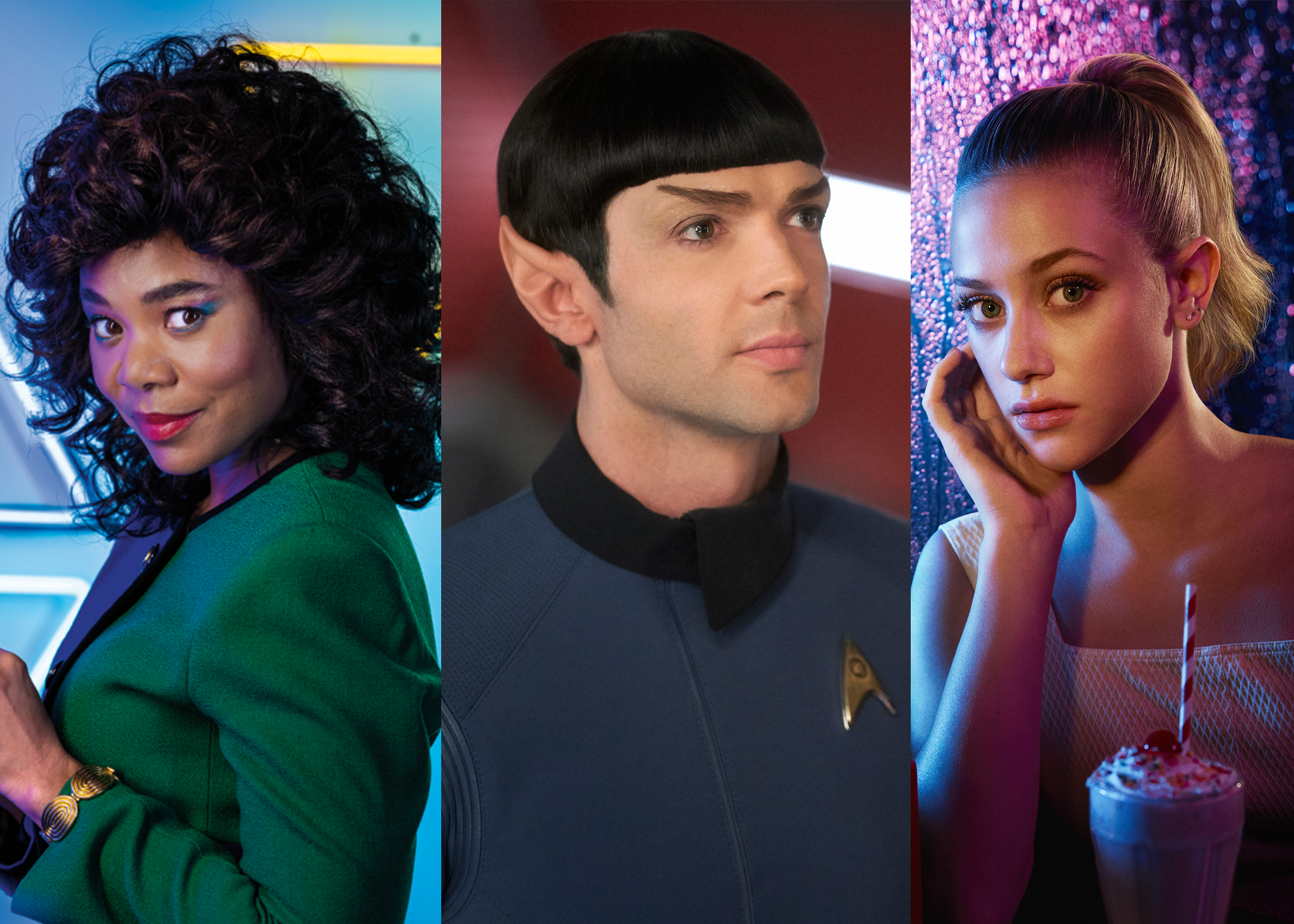 Photo Credits: Kurt Iswarienko/SHOWTIME; Russ Martin/CBS; Frank Ockenfels 3/The CW.
In honor of the Oct. 1 holiday, we salute these spectacularly coiffed characters.
By Nate Millado
We've singled out some of TV's most memorable manes—long and short, curly and straight, outrageous and outlandish—for National Hair Day on Oct. 1. Did your favorite make the cut?
Regina Hall as Dawn Towner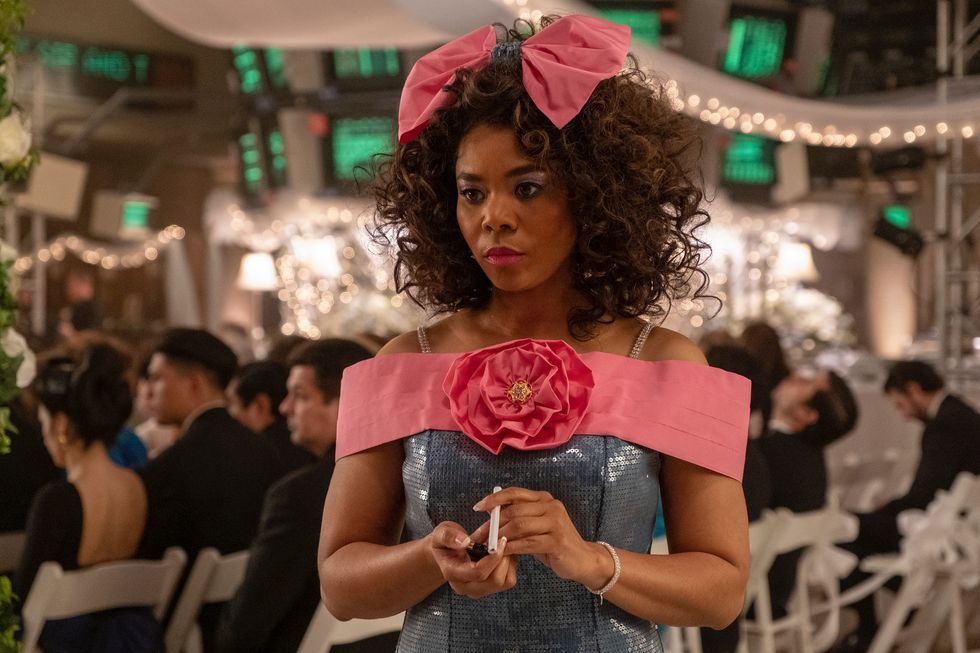 Regina Hall as Dawn Towner in Black Monday.
Photo Credit: Erin Simkin/SHOWTIME.
Big hair, don't care! As Dawn Towner on the '80s-set Wall Street–themed comedy Black Monday, actress Regina Hall rocks the decade's trademark voluminous locks and shoulder pads. "I'm having a little too much fun with all the bows in my hair," Hall told Deadline. "But I like it."
Stream Seasons 1 and 2 of Black Monday on SHOWTIME and SHOWTIME ANYTIME apps, as well as via SHOWTIME On Demand.
Lili Reinhart as Betty Cooper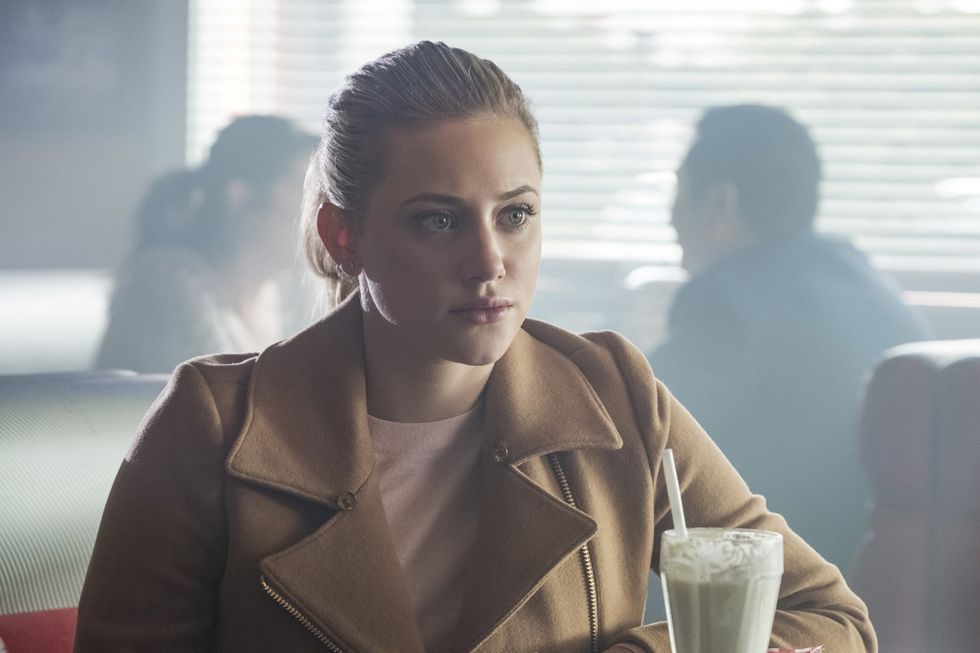 Lili Reinhart as Betty Cooper on Riverdale.
Photo Credit: Katie Yu/The CW.
Betty's signature pony is to-die-for on Riverdale, but there's actually meaning behind the mane, as Lili Reinhart once told Glamourmagazine. "When it comes to having her hair down or lower, like a lower pony, it's usually reflective of her mental state," Reinhart said. So when Betty's buttery blonde hair is down, so is she.
Cush Jumbo as Lucca Quinn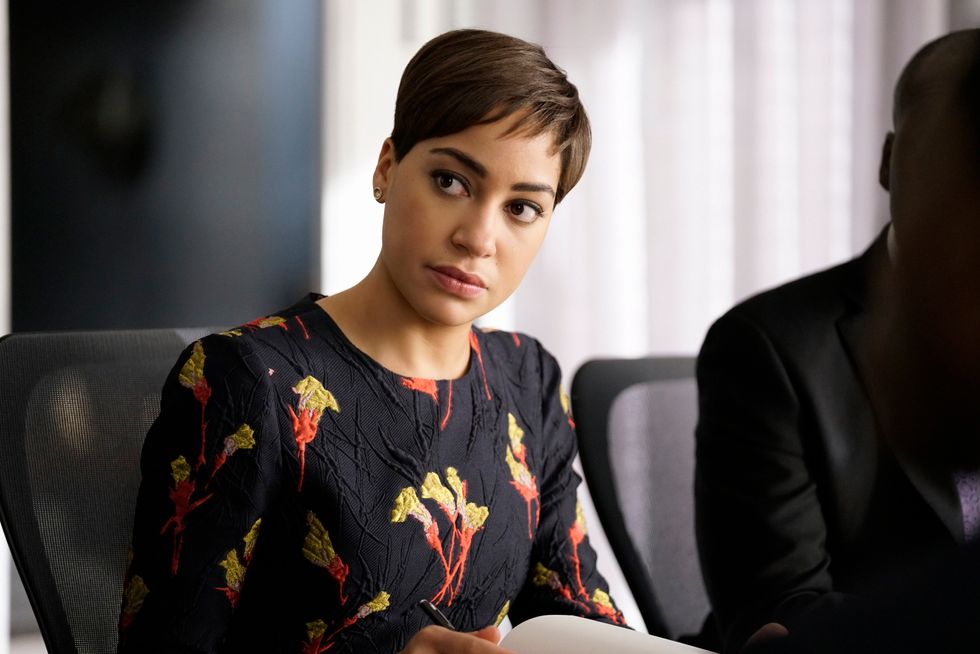 Cush Jumbo as Lucca Quinn in The Good Fight.
Photo: Patrick Harbron/CBS.
If looks could kill, Lucca Quinn (Cush Jumbo) would slay! But her sleek pixie cut is no accident, according to The Good Wifehead hairstylist Silvie Salle. "For her character to become this stronger, young lawyer, especially a woman of color in the industry, she had to have the look, she had to look powerful," Salle explained.
Stream The Good Wife and The Good Fighton Paramount+.
Lucille Ball as Lucy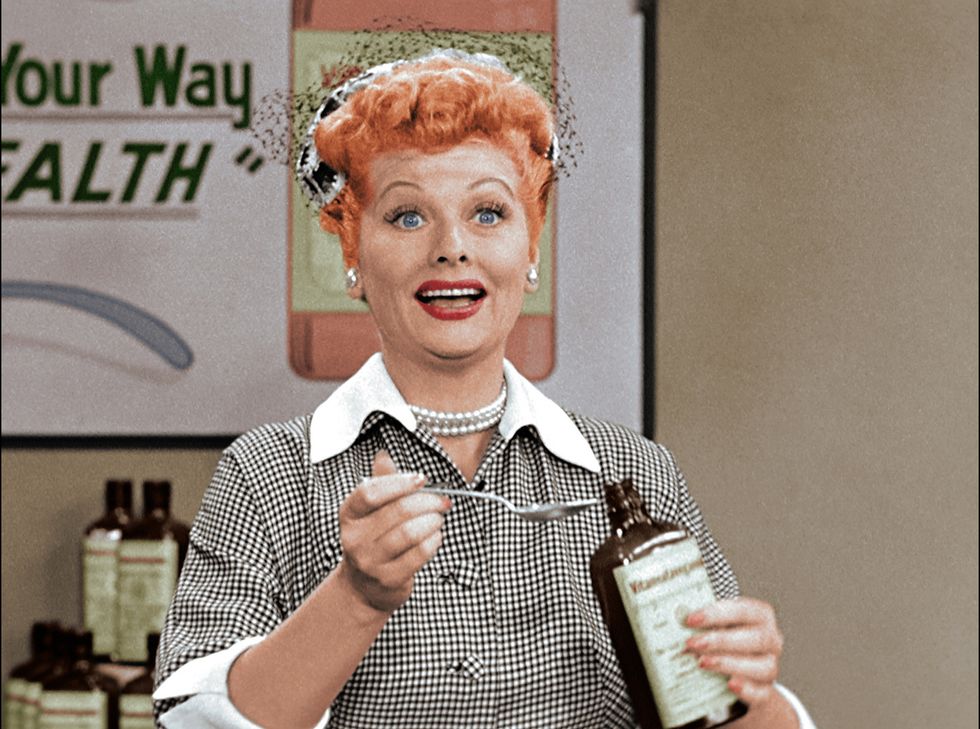 Lucille Ball as Lucy in I Love Lucy.
Photo Credit: CBS Broadcasting Inc.
Sure, I Love Lucywas originally in black and white, but is there really a more famous redhead in TV history than Lucy (Lucille Ball)?
Stream episodes of I Love Lucy on Paramount+.
Ethan Peck as Spock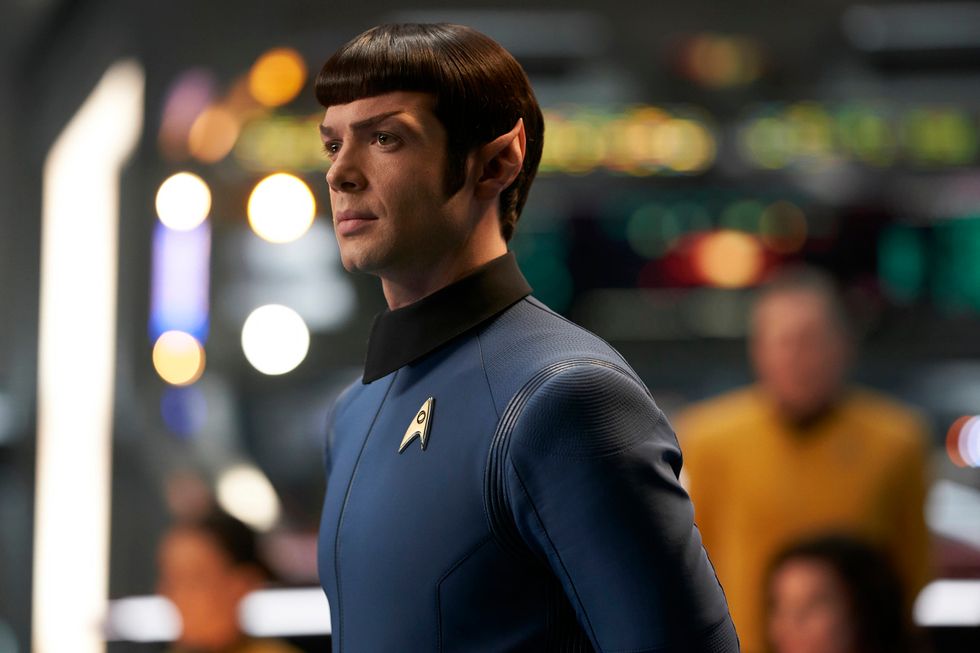 Ethan Peck as Spock in Star Trek: Discovery.
Photo Credit: Russ Martin/CBS.
Almost as iconic as Spock's (Ethan Peck) pointed ears and Vulcan brows? That trademark bowl cut.
Stream Star Trek: Discovery exclusively on Paramount+.
Sharon Osbourne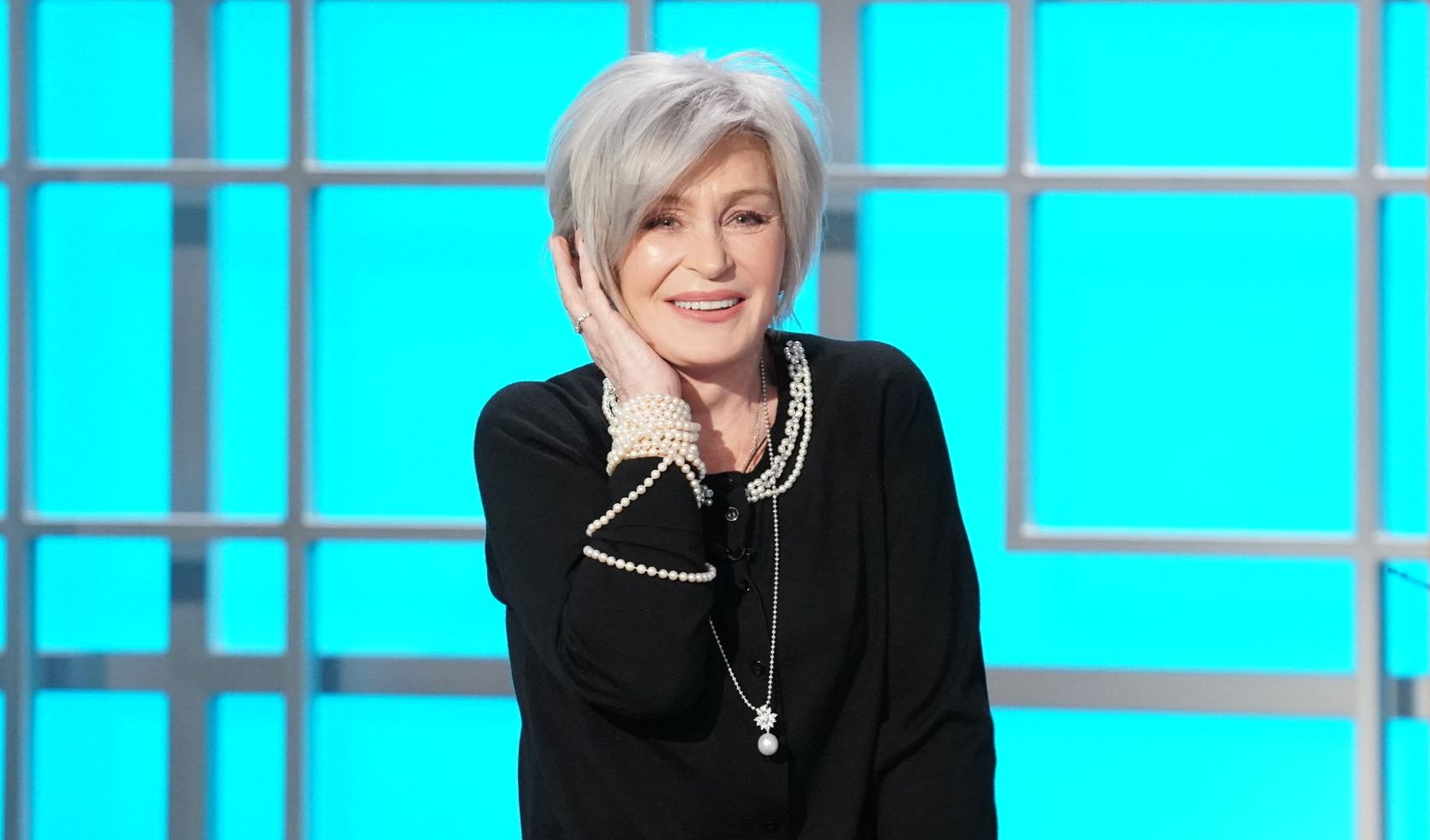 Sharon Osbourne debuts her new silver look on The Talk.
Photo Credit: Monty Brinton/CBS.
The Talk host Sharon Osbourne had dyed her hair deep red for nearly two decades but grew tired of the upkeep. In February, she went au naturel, debuting a sleek silver 'do on the panel.
Watch The Talk Weekdays on CBS and Paramount+.
Simone Missick as Lola Carmichael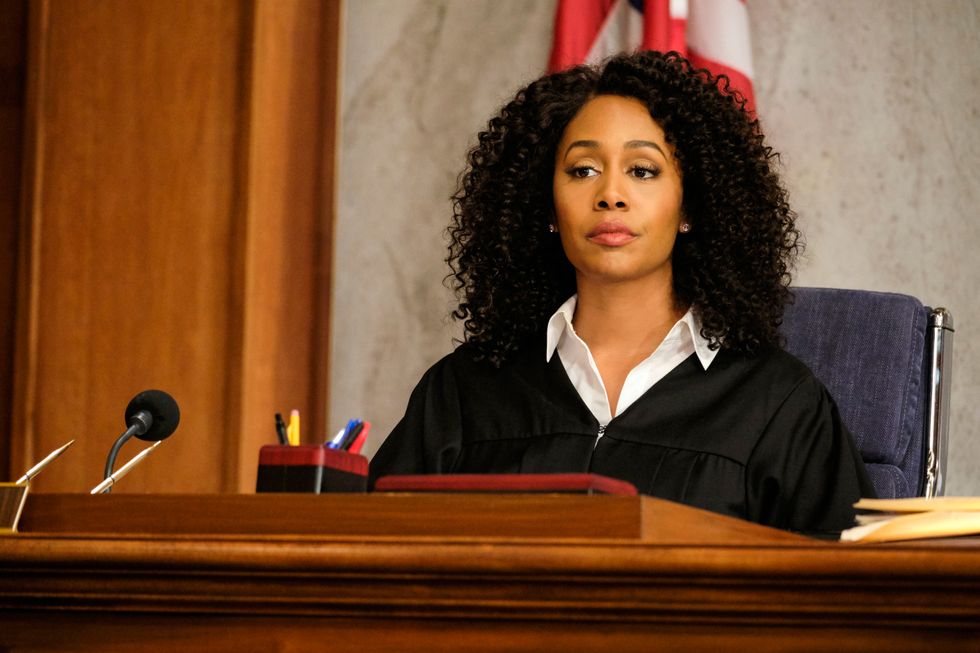 Simone Missick as Lola Carmichael in All Rise.
Photo Credit: Tina Thorpe/CBS.
Simone Missick—who plays Judge Lola Carmichael on CBS' All Rise—says she is "so thankful to have a thick head of kinky-curly hair." As she told Hype Hair: "I love my texture and my ability to style it in so many ways. I'm always changing my look, whether it's a twist-out or a pouf or a braided style, and it's my texture that allows for the versatility."
Stream full episodes of All Rise on Paramount+.
Fran Drescher as Fran Fine
"Big hair and short skirts. That's what got Mel Gibson the Oscar," quipped Fran Fine (played by Fran Drescher) on the '90s fish-out-of-water sitcom The Nanny. As the "flashy girl from Flushing," Drescher was rarely seen without a teased, sprayed, and volumized-to-the-max 'do.