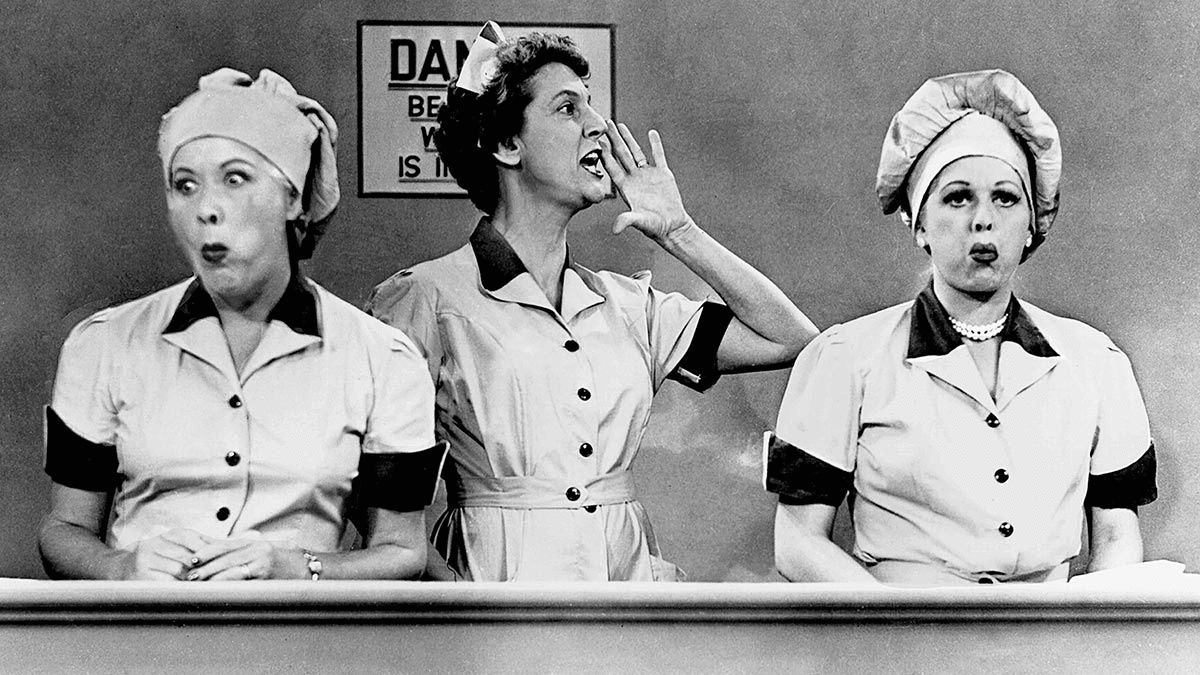 Photo Credit: CBS PHOTO ARCHIVE.
Celebrate the sitcom's special day by streaming these eight classic episodes on CBS All Access.
By Nate Millado
How much do we love Lucy? So much that she gets her own day! In honor of the beloved sitcom premiering on this date in 1951, Oct. 15 is National I Love Lucy Day.
Starring the inimitable Lucille Ball and real-life husband Desi Arnaz as Lucy and Ricky Ricardo, the Emmy-winning hit also featured William Frawley and Vivian Vance as neighbors and best friends Fred and Ethel Mertz. For six slapstick-filled seasons, TV's famous redhead gifted us with 180 episodes of sidesplitting hijinks.
Fall in love with Lucy again by streaming these eight fan favorites of I Love Lucyon CBS All Access.