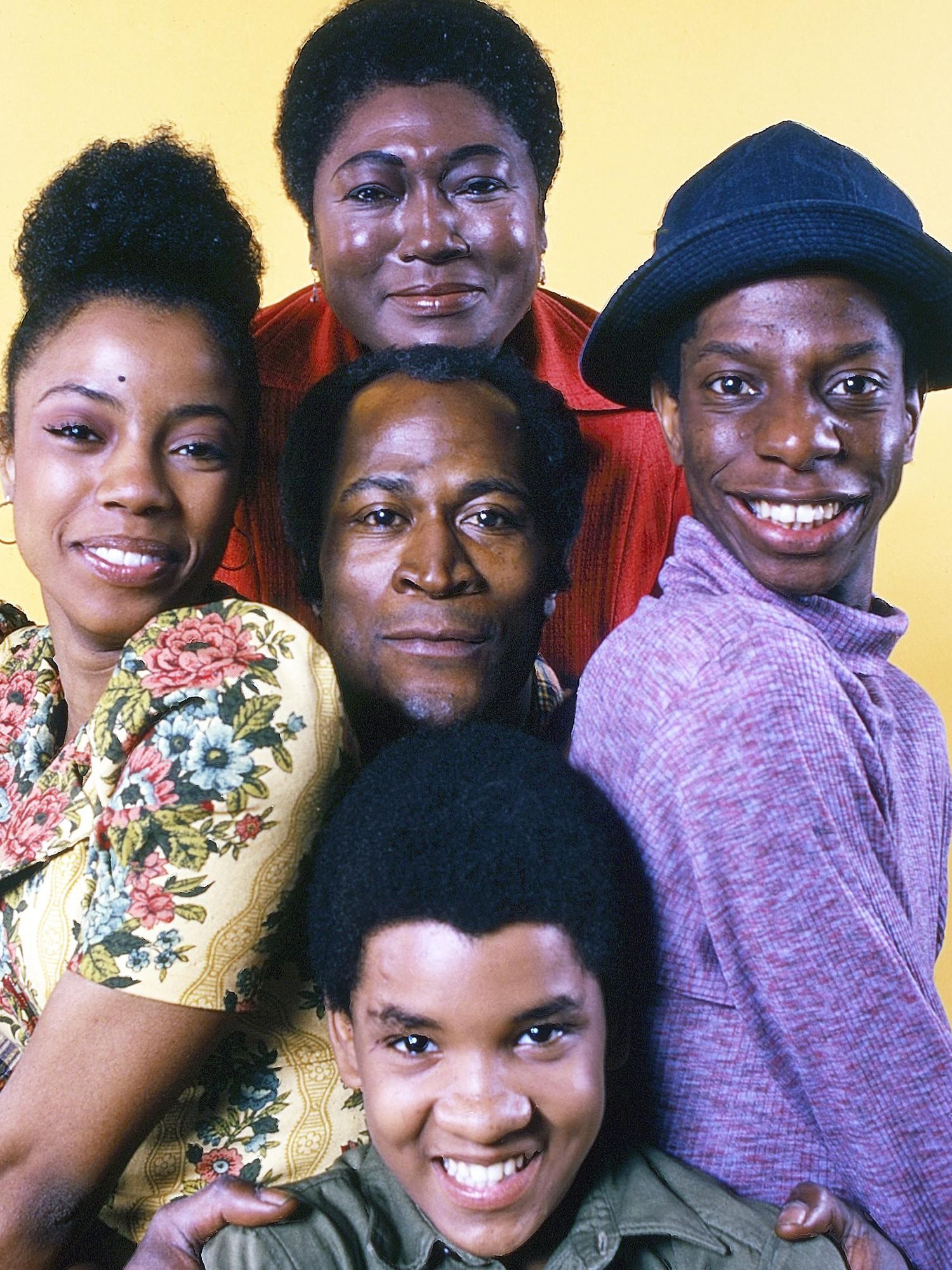 Photo credit: CBS/Courtesy Everett Collection
Ain't we lucky we got 'em? The groundbreaking 1970s sitcom featured a loving, intact African American family tackling serious issues with humor, heart, and dy-no-mite results.
By Marc Berman

If you happen to be a fan of Good Times, you might wonder how Esther Rolle as Florida Evans segued from being Maude Findlay's (Bea Arthur) housekeeper in suburban Tuckahoe in Maude to living in a housing project in inner-city Chicago on Good Times. Then, of course, there was John Amos, who went from Florida's husband Henry on Maude to James in Good Times.
Those cast-evolution questions aside, Good Times was yet another hit for Norman Lear, and the first series centered on an African American family with a loving mother and father present. At the heart of the show was the strong bond shared by the Evans family: Florida and James and their children, James Jr., aka "J.J." (Jimmie Walker); Thelma (Bern Nadette Stanis); and Michael (Ralph Carter). Ja'Net DuBois played Willona Woods, Florida's next-door neighbor and former schoolmate.
SUBSCRIBE NOW: Enjoy 4 Digital Plus 2 Print/Digital Issues Of Watch Per Year — For Free!
A Timely Show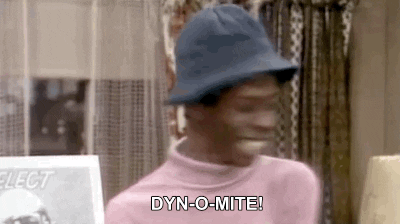 Jimmie Walker as J.J. utters his famous phrase in a scene from Good Times.
Giphy
"The Evans family lived, as marginally as possible, in the Cabrini-Green project in Chicago. James held down three jobs if he had to," said Lear at the time. "Still, we were determined that the family would never go on welfare; they would deal with the reality of their world (gangs, drugs, crime, poverty, etc.), and despite that, the kids would not fail to get an education."
Debuting on February 1, 1974, Good Times was another Top 10 Norman Lear entry by Season 2, destined for a long run on CBS. It was intended to be a timely show focused on a family dealing with serious subjects in a comedic way, but Walker's J.J. became the immediate breakout character (remember his "Dy-No-Mite" catchphrase?), much to the disillusionment of Rolle and Amos. His character wasn't necessarily the type of role model they wanted for the African American community.
Rolle was more public in voicing her concerns, but it was John Amos whom Lear let go by the end of Season 3. In the two-episode fourth season premiere, the Evans family learned of James' passing in a car accident just as they were getting ready to join him in Mississippi, where he had a promising new job.
First Spinoff From a Spinoff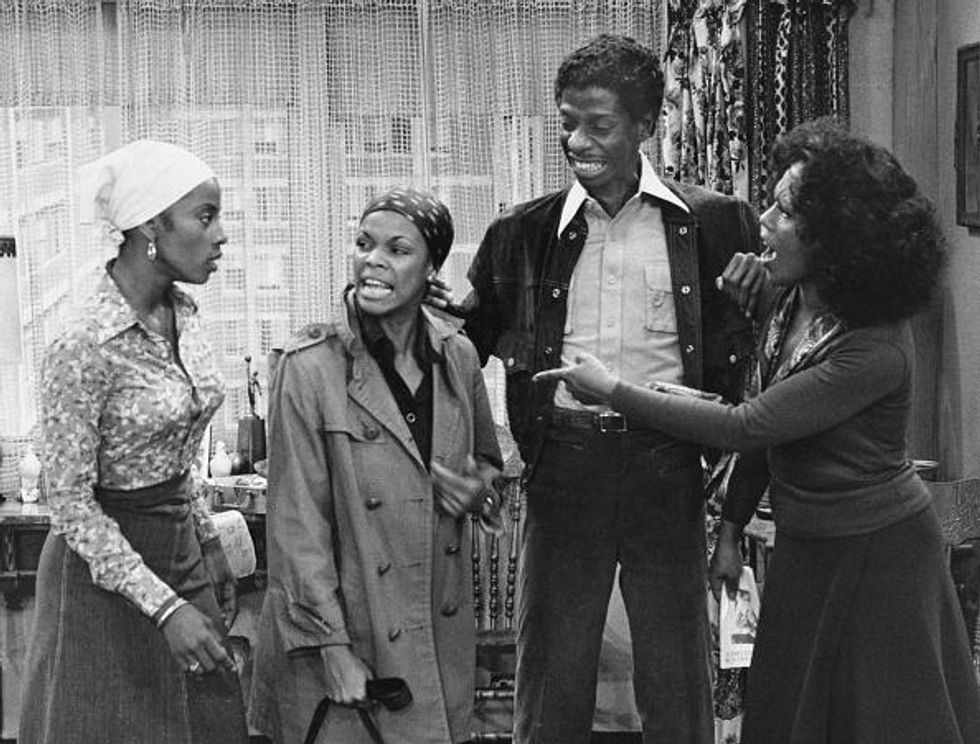 From left: Stanis, Chip Fields, Walker, and Ja'Net Dubois in a scene from Good Times
Photo credit: Bettmann Archive
By Season 5, Rolle had left the series. Viewers learned that Florida and her new husband, Carl (Moses Gunn), had moved to Arizona for the sake of Carl's declining health. Enter then-11-year-old Janet Jackson as Millicent "Penny" Gordon, who the family learned was being abused by her mother and whom Willona eventually adopted. Also more prominently featured was Johnny Brown as Nathan Bookman, the building's superintendent.
For the final season, Esther Rolle as Florida returned (minus second husband Carl, who was never mentioned again), and Thelma married football hopeful Keith Anderson (Ben Powers). At series end, J.J. got an offer from a comic book company, and Keith was offered a new football contract. Florida was asked if she wanted to move in with Keith and Thelma in the fancy apartment building across town where Willona happened to be moving, and Thelma learned she was pregnant. A happy ending for all!
Good Times was the first spinoff from a spinoff: Maude from All in the Family, and Good Times from Maude. And, like The Jeffersons, which launched one year after Good Times, there was a huge disparity in the cast members' ages. At the sitcom's inception, Rolle was 53; Amos was 34—only seven years older than Walker. And while the reported age for Ja'Net DuBois fluctuated by several years, she was quite a bit younger than Rolle.
SUBSCRIBE NOW: Enjoy 4 Digital Plus 2 Print/Digital Issues Of Watch Per Year — For Free!
TV Trivia
Netflix has announced an animated reboot of Good Times from Norman Lear, basketball star Steph Curry, and Family Guy creator Seth MacFarlane. And that leads us to the following trivia question. Historically, which one of the following five comedies did not have an animated spinoff?
A) The Big Bang Theory
B) The Brady Bunch
C) Happy Days
D) I Dream of Jeannie
E) The Partridge Family
ANSWER:The Big Bang Theory. While there have been talks of an animated Sheldon Cooper and company, nothing has been officially announced.
SUBSCRIBE NOW: Enjoy 4 Digital Plus 2 Print/Digital Issues Of Watch Per Year — For Free!