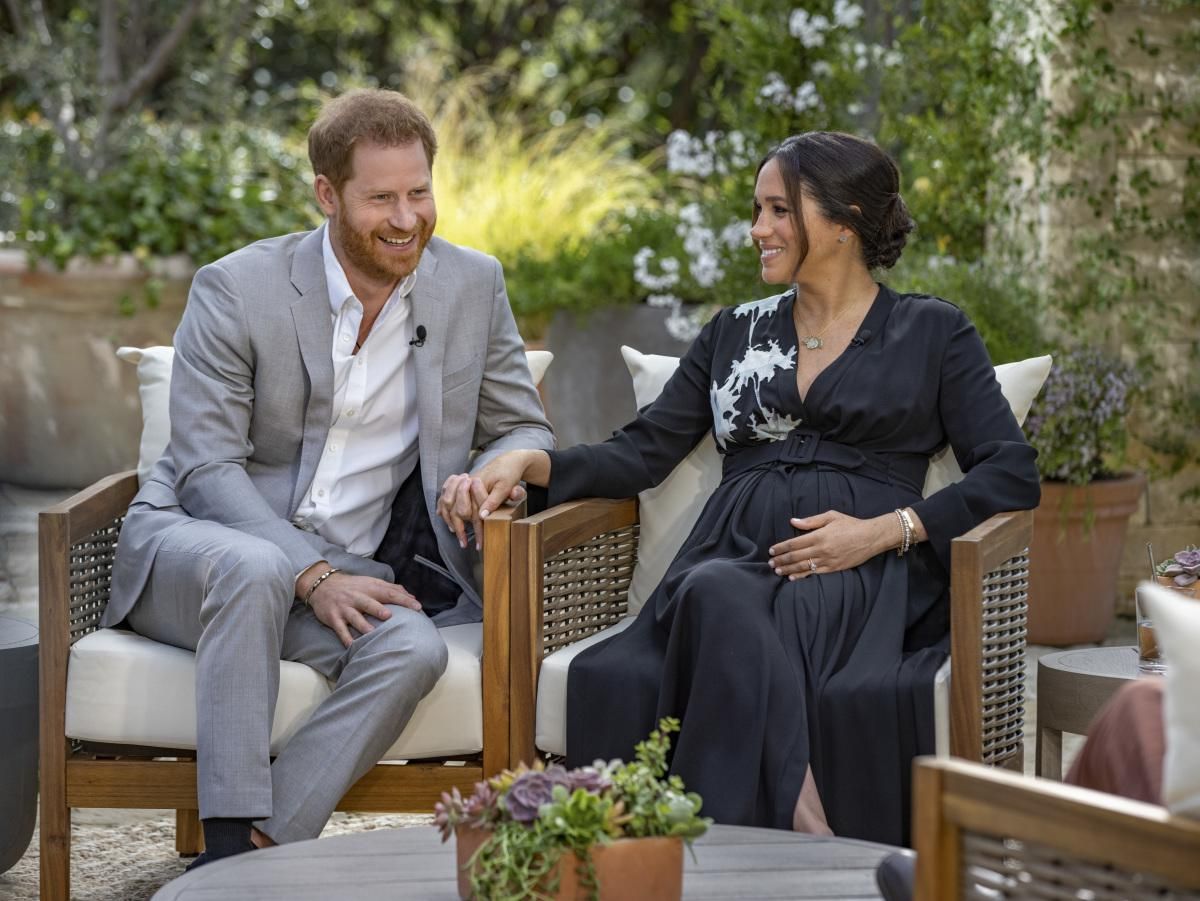 Photo Credit: Joe Pugliese/Harpo Productions
Everything you need to know about the Duke and Duchess of Sussex.
By Nate Millado
Oprah Winfrey interviewed the Duke and Duchess of Sussex last week for an exclusive tell-all where nothing was off-limits. If you missed the special, you can catch the rebroadcast on Friday, March 14 at 8/7c on CBS.
In this two-hour primetime special, the media maven interviews Meghan Markle about her life as a royal, marriage, motherhood, her philanthropic work, and how she's handling life under intense public pressure. Later, the two are joined by Prince Harry as they speak about their move to the United States and their hopes and dreams for their expanding family.
Here's everything you need to know about the Duke and Duchess before watching their revealing sit-down with Oprah!
Don't miss the rebroadcast of Oprah with Meghan and Harry: A CBS Primetime Special this Friday, March 12 at 8/7c on CBS. Stream for free on the new CBS App.
No Subject Is Off-Limits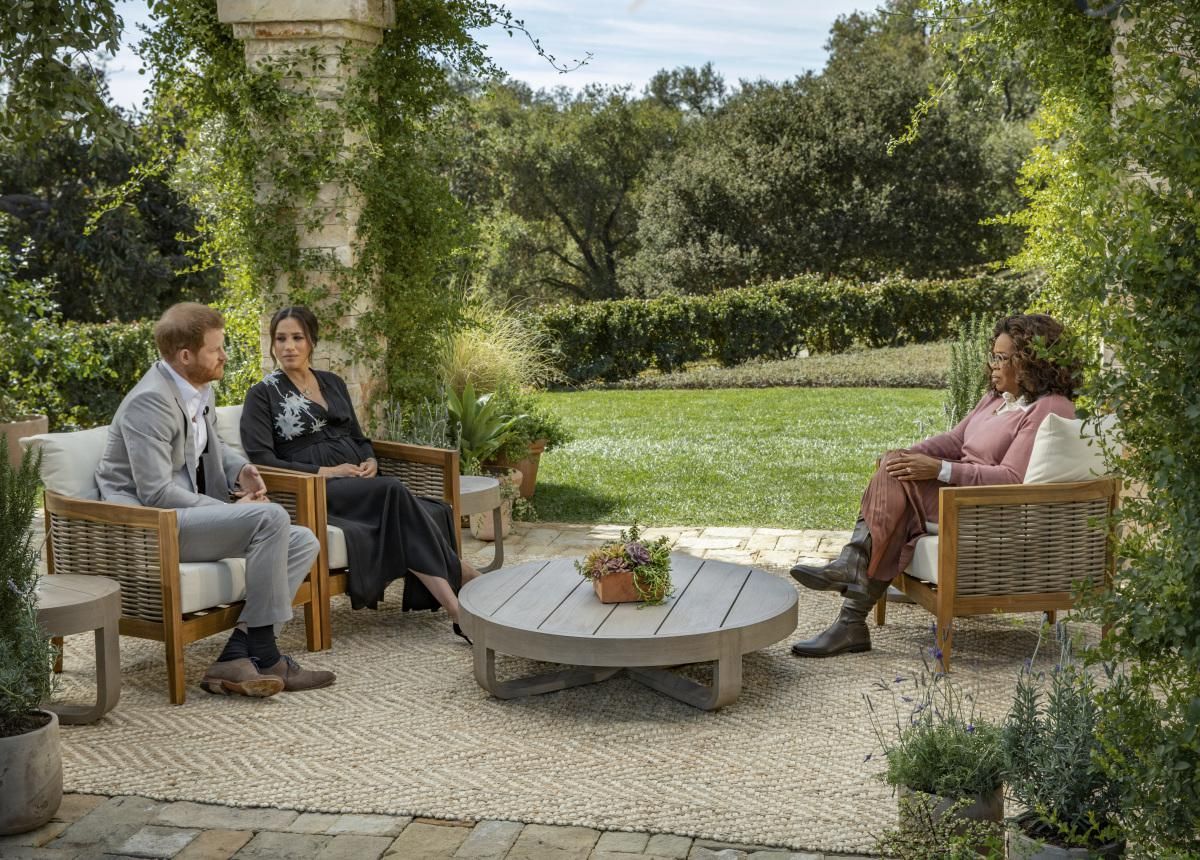 Prince Harry and Meghan, The Duke and Duchess of Sussex, with Oprah Winfrey.
Photo Credit: Joe Pugliese/Harpo Productions
In the shocking 30-second teaser that aired during 60 Minutes, Oprah assures viewers, "I just want to make it clear to everybody there is no subject that's off-limits." Among the eyebrow-raising sound bites: Meghan alluding to life in the royal family as "almost unsurvivable," Oprah asking the Duchess, "Were you silent ... or silenced?" and Harry worrying about "history repeating itself." To say we're excited about this primetime special is a royal understatement!
Before Harry
Before she became a princess and pop culture icon, Meghan Markle was a bonafide actress. Her final (and perhaps most notable) role was playing hotshot lawyer Rachel Zane for seven seasons on Suits. Other credits include bit parts on General Hospital, Fringe, and90210, as well as a guest-starring stint on CSI: Miami, Deal or No Deal as a suitcase model, and a pair of Hallmark rom-coms!
How They Met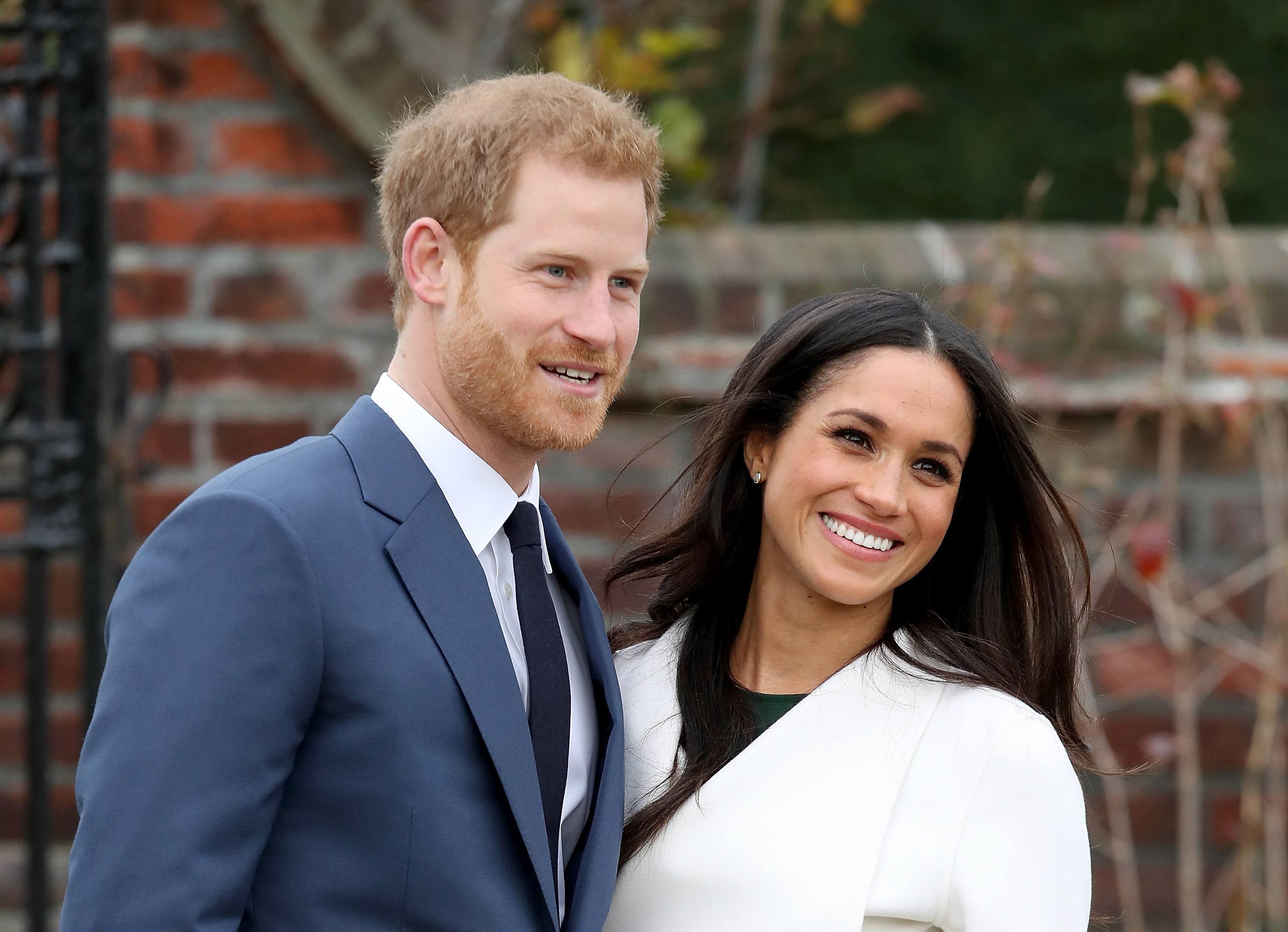 Harry and Meghan's engagement photo shoot.
Photo Credit: Chris Jackson/Getty Images
How's this for a Hallmark rom-com? Meghan and Harry were set up in July 2016 by a mutual friend! And the actress didn't realize her blind date was kind of a big deal. She tells BBC:
"I'm from the States; you don't grow up with the same understanding of the royal family and so while I now understand very clearly, there's a global interest there. I didn't know much about him, and so the only thing that I had asked her when she said that she wanted to set us up was, I had one question. I said, 'Well is he nice?' Cause if he wasn't kind, it just didn't, it didn't seem like it would make sense and so, we went and had a, met for a drink, and then I think very quickly into that we said, 'Well what are we doing tomorrow? We should meet again.'"
Three weeks later, the smitten duo was camping underneath the stars in Botswana. Asked when he knew Meghan was The One, Harry quickly replied: "The very first time we met." Swoon!
How He Proposed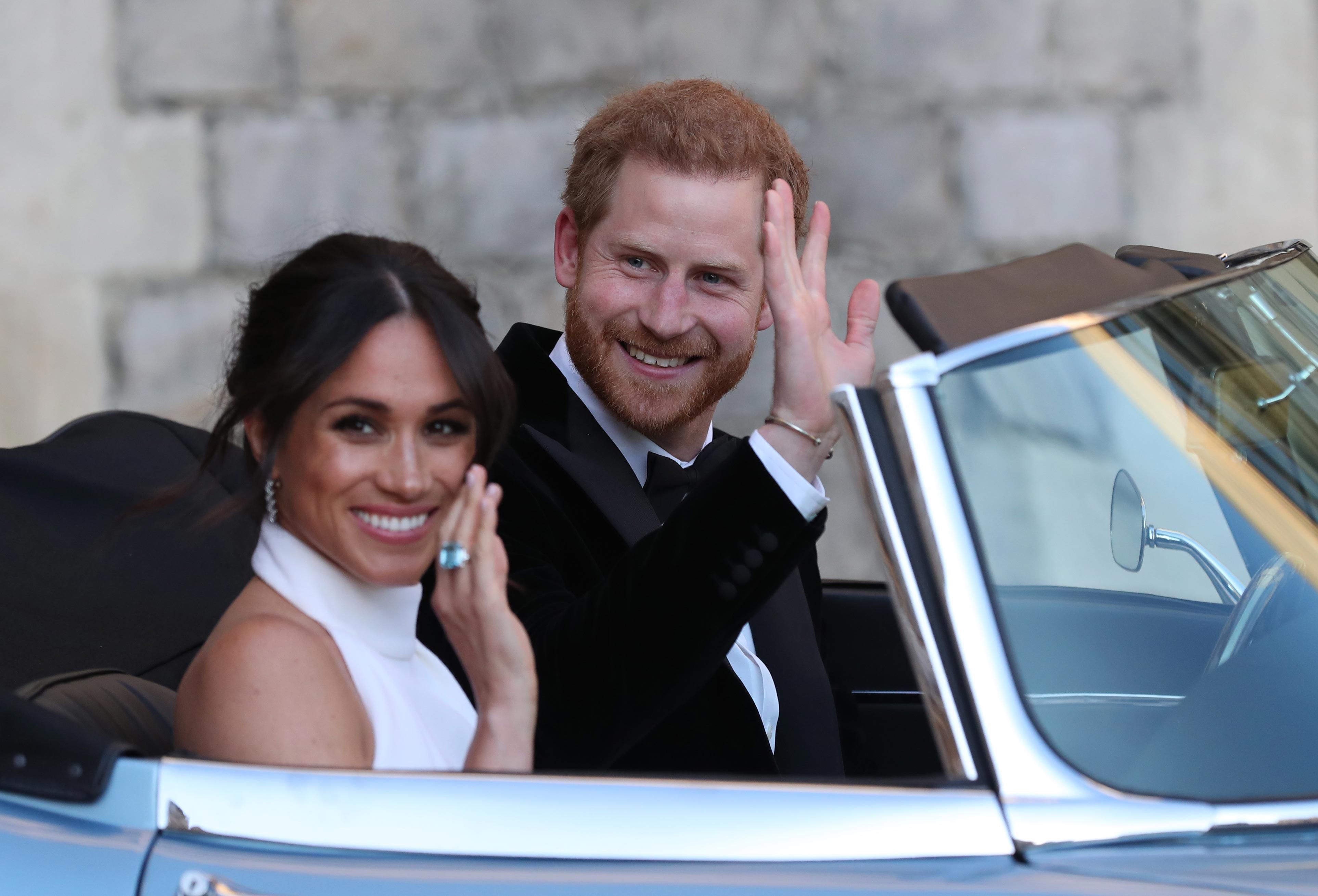 Harry and Meghan's storybook romance started in 2016.
Photo Credit: Steve Parsons /WPA Pool/Getty Images
The couple's engagement story is extraordinary for how ordinary it was! After a year-and-a-half courtship, Prince Harry popped the question ... over roast chicken? It was a standard typically cozy night at their cottage in November 2017. While prepping dinner, Harry got down on one knee. He barely got the proposal out of his mouth before Meghan said, "Can I say 'yes' now?" During their BBC interview, Harry recalls: "It was a really nice moment. It was just the two of us and I think managed to catch her by surprise, as well."
Wedding of the (21st) Century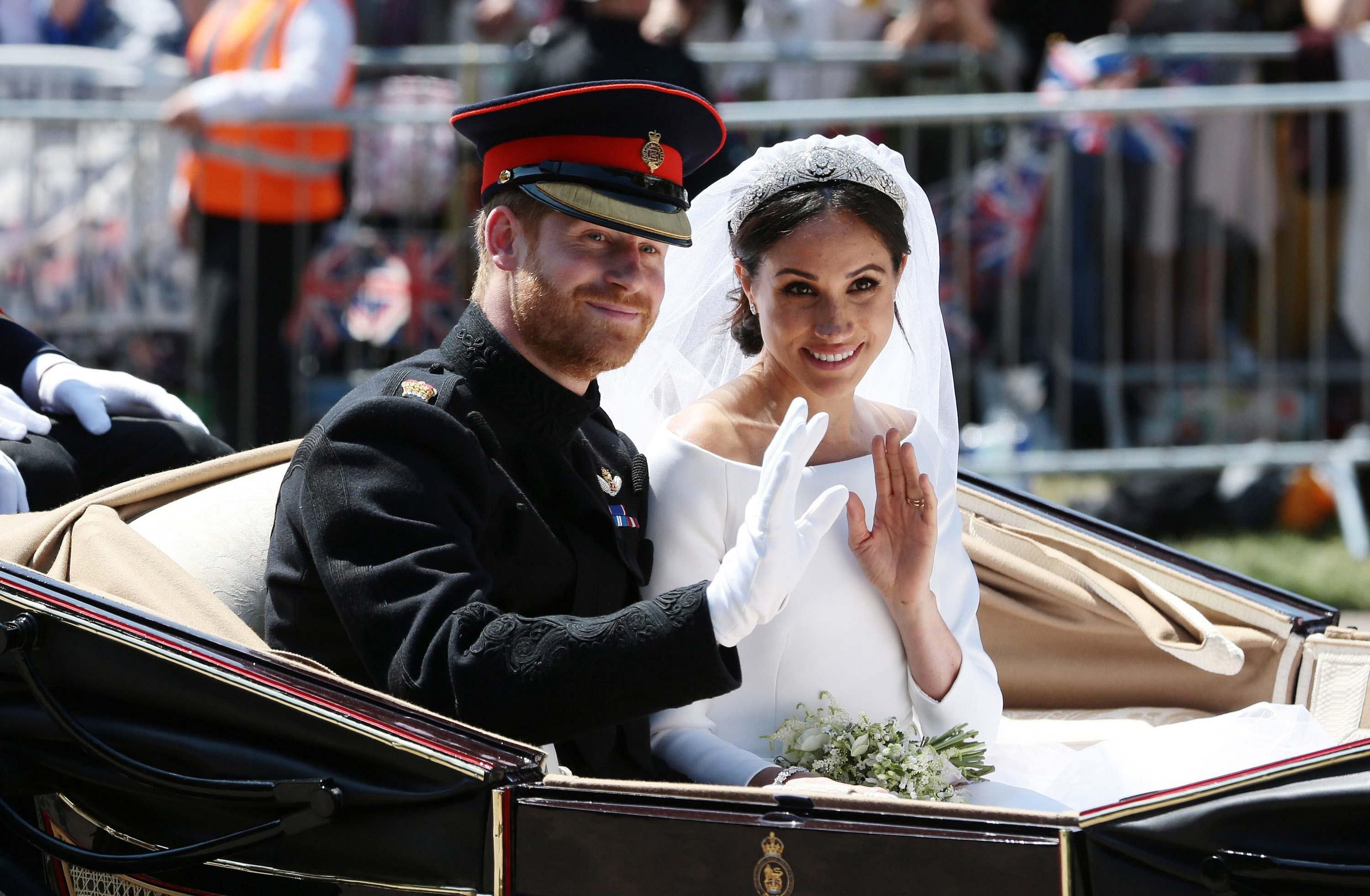 Harry and Meghan on their wedding day!
Photo Credit: Aaron Chown/WPA Pool/Getty Images
A whopping 1.9 billion people watched Harry and Meghan tie the knot on May 19, 2018. The star-studded royal wedding at St. George's Chapel in Windsor Castle had an A-list guest list: Serena Williams, George Clooney and wife Amal, David and Victoria Beckham, her Suits co-stars, Sir Elton John, Oprah—and Queen Elizabeth II, of course.
Then Comes Baby...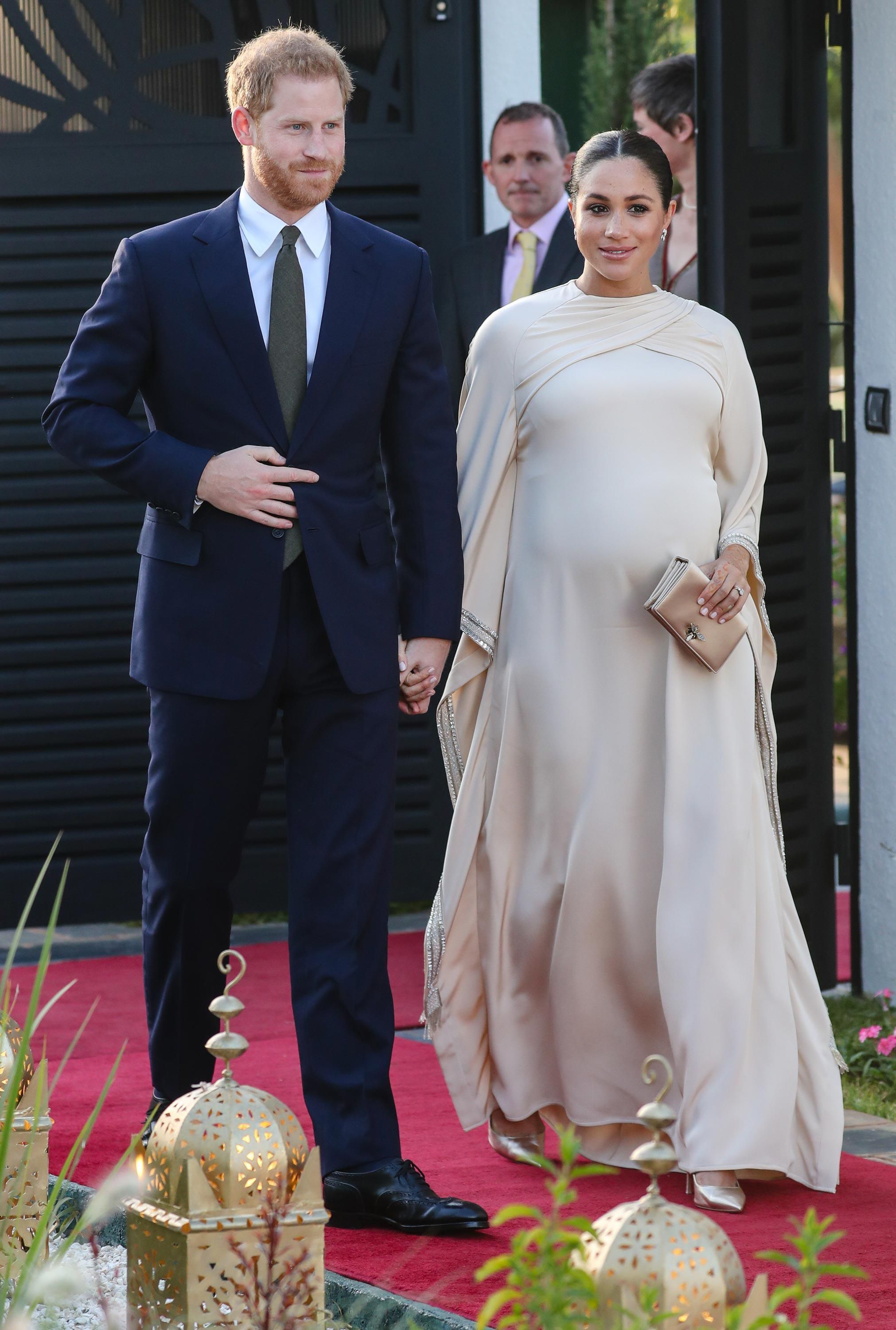 Harry and a glowing Meghan in Morocco.
Photo Credit: Pool/Samir Hussein/WireImage
Five months later, Harry and Meghan announced they were expecting their first baby in spring 2019!
Meet Archie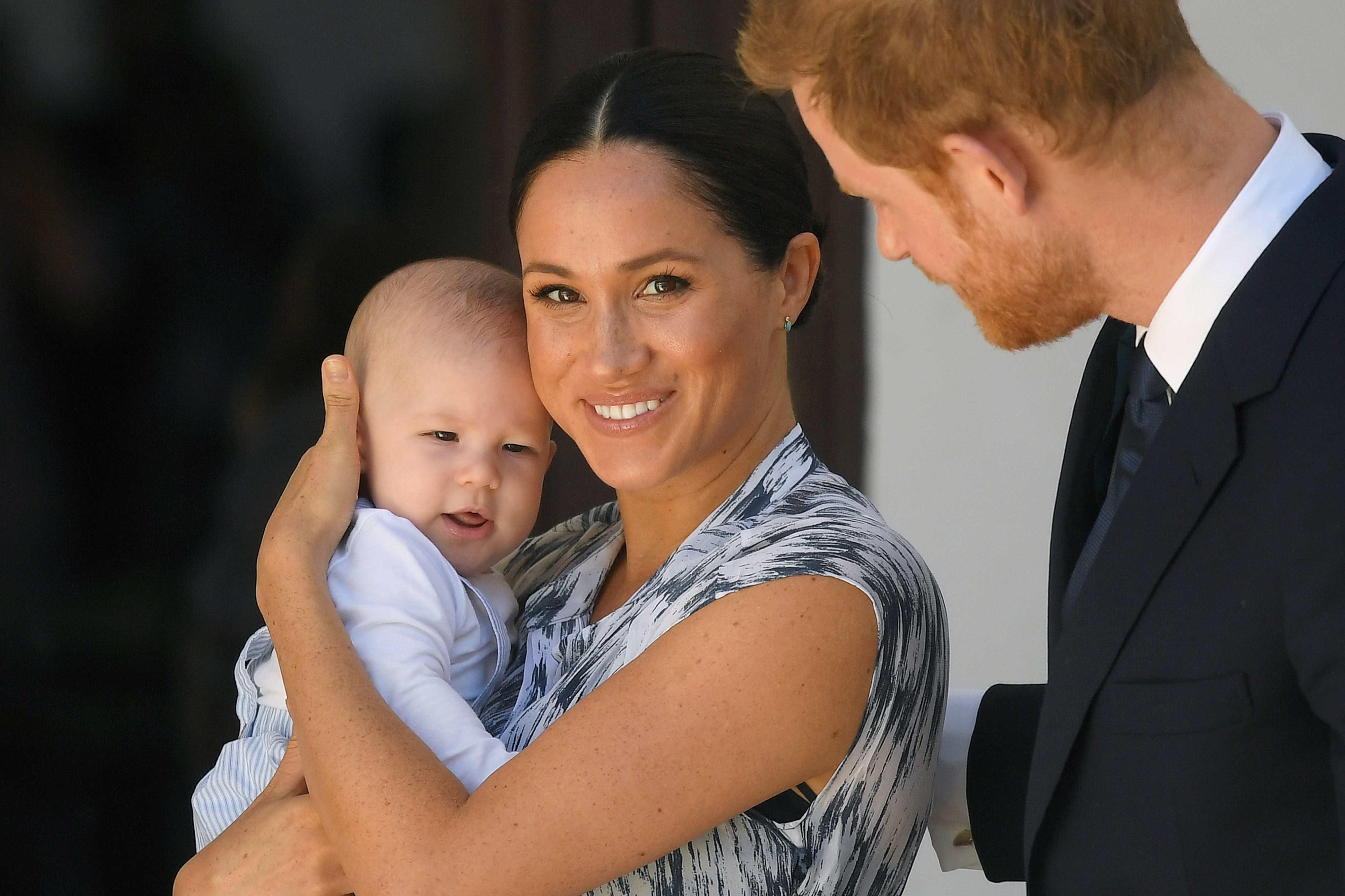 The Duke and Duchess with their adorable baby!
Photo Credit: Toby Melville /Pool/Getty Images
Baby Archie Harrison Mountbatten-Windsor was born May 6, 2019, at 5:26 a.m. local time, weighing 7 lbs 3 ounces, at London's Portland Hospital. Archie is the Queen's eighth great-grandchild and seventh in line to the throne.
Ready for Primetime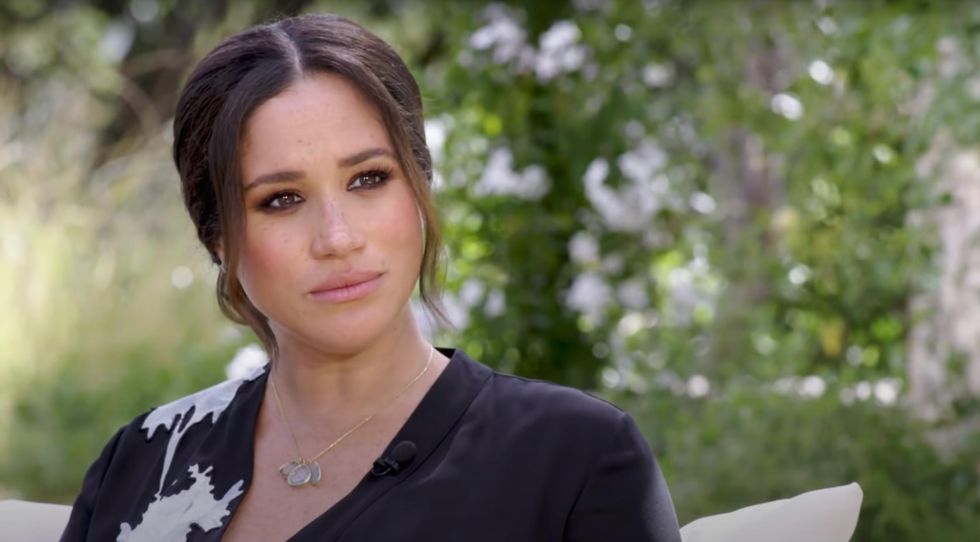 Meghan wears an Armani gown for her Oprah interview.
Photo Credit: YouTube
Pregnant with Baby No. 2 (!), Meghan looks stunning in a belted, foiliage-embroidered $4,700 Armani gown and aquamarine necklace by Pippa Small. Keep an eye out for The Duchess' diamond bracelet, believed to be a Cartier heirloom once owned by Harry's famous mum, Princess Diana!
Royal Pains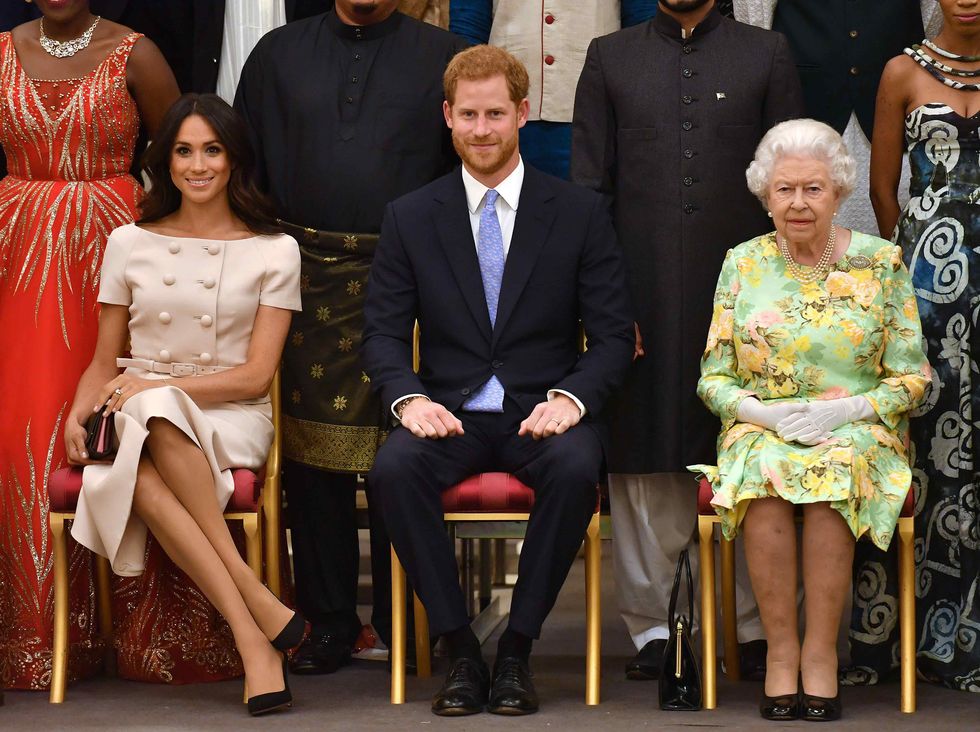 Harry and Meghan holding court with Queen Elizabeth II.
Photo Credit: John Stillwell /WPA Pool/Getty Images
A shocking topic that surely viewers (and Buckingham Palace) will be most interested in during the no-holds-barred Oprah interview: Why Harry and Meghan decided to step down from their royal duties!
In a clip teasing the two-hour special, Harry tells Oprah: "I'm just really relieved and happy to be sitting here talking to you with my wife by my side, because I can't imagine what it must have been like for her [Diana], going through this process by herself all those years ago. It's been unbelievably tough for the two of us, but at least we had each other."
An Afternoon with Prince Harry & James Corden
Get hyped for the Harry and Meghan interview with this hilarious segment on The Late Late Show with James Corden.The late-night host recently spent the afternoon with his fellow Brit, who revealed how the "toxic" press was affecting his mental health and what Harry really thinks about The Crown!
SUBSCRIBE NOW: Enjoy 4 Digital Plus 2 Print/Digital Issues Of Watch Per Year— For Free!
Don't miss the rebroadcast ofOprah with Meghan and Harry: A CBS Primetime Special this Friday, March 12 at 8/7c on CBS. Stream for free on the new CBS App.