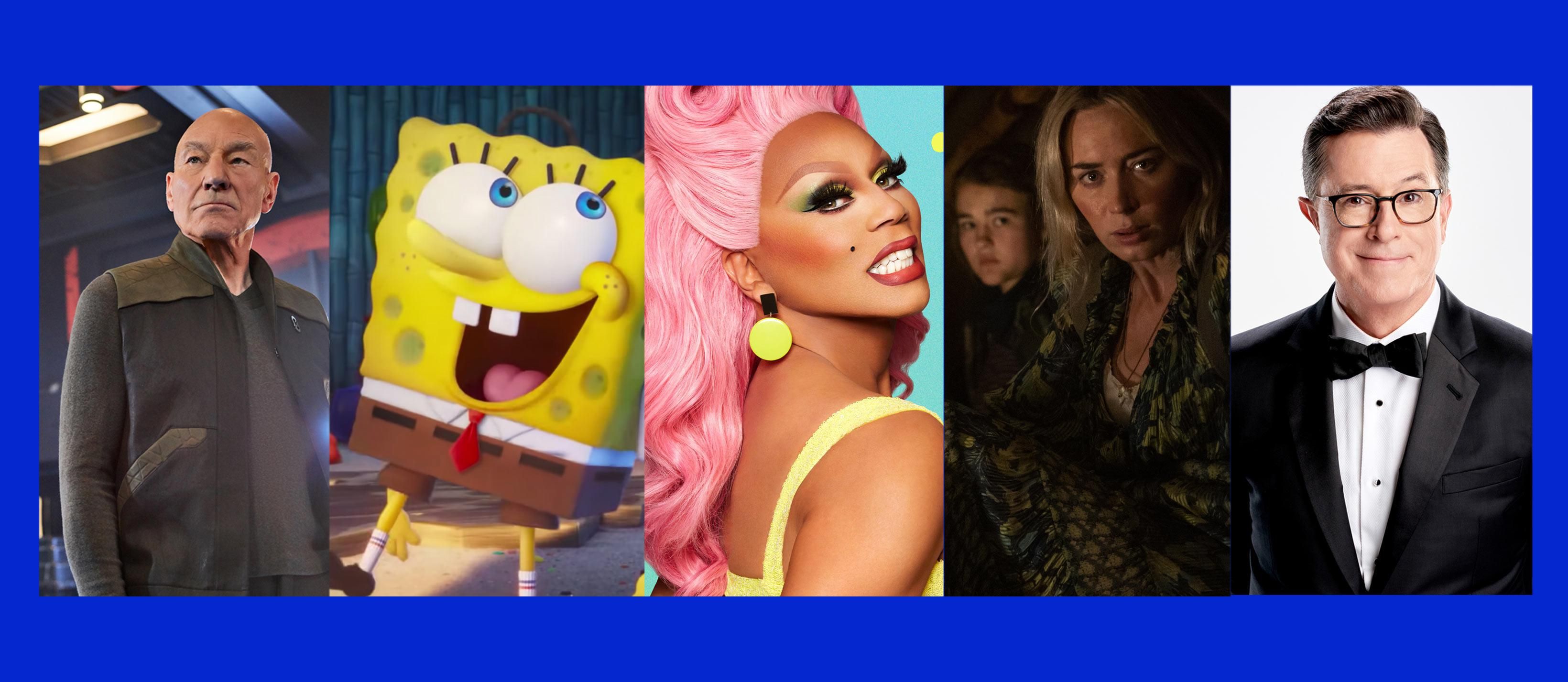 Photo Credit: James Dimmock/CBS (Star Trek: Picard); Paramount (SpongeBob SquarePants); VH1 (RuPaul's Drag Race); Paramount Pictures (A Quiet Place II); CBS Broadcasting (Stephen Colbert)
We've rounded up 20+ exciting projects coming to the game-changing streaming service!
By Nate Millado
In the age of Peak Television, one streaming service towers over 'em all. On March 4, CBS All Access officially becomes Paramount+. With live sports, breaking news, and a mountain of entertainment, there's gonna be something for everybody, whether you're a fan of RuPaul's Drag Race or The Amazing Race,SpongeBob or Snooki.
Paramount+ launches with a library of 30,000-plus TV episodes, 1,000-plus live sporting events annually, and countless films (yes, that's a lot of pluses!). The content comes from CBS, CBS News, and CBS Sports, Paramount Pictures, as well as best-in-class networks Nickelodeon, MTV, BET, Comedy Central, and the Smithsonian Channel. "This is not your father's Viacom," says ViacomCBS chairwoman Shari Redstone. "And it's not my father's either. This is a ViacomCBS that's been reimagined for a new kind of marketplace and a new kind of consumer."
Here are the 20+ recently anounced series and events that will be coming to the all-new Paramount+ streaming service!
Sign up for Paramount+ to get live sports, breaking news, and a mountain of entertainment.
Top Gun: Maverick and Mission: Impossible 7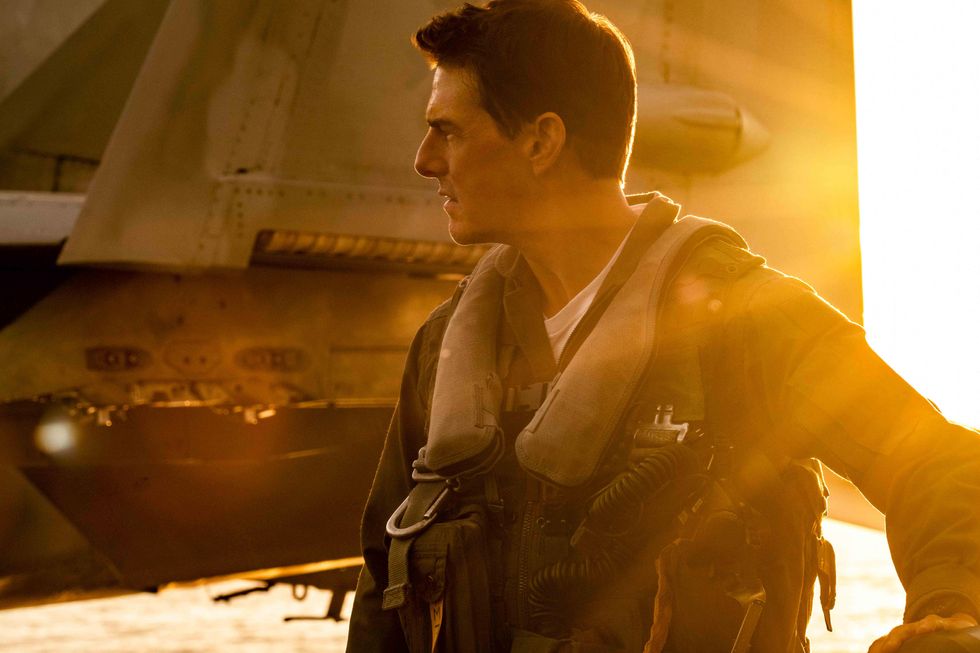 Do you feel the need…the need for speed? Tom Cruise returns as fighter pilot Pete Mitchell in Top Gun: Maverick.
Photo Credit: Scott Garfield/Paramount Pictures
One of the biggest announcements to come out of Paramount+: Several highly anticipated flicks—including Top Gun: Maverick, and Mission: Impossible 7, both starring Tom Cruise—will premiere on the streamer 30-45 days after theatrical release.
A Quiet Place Part II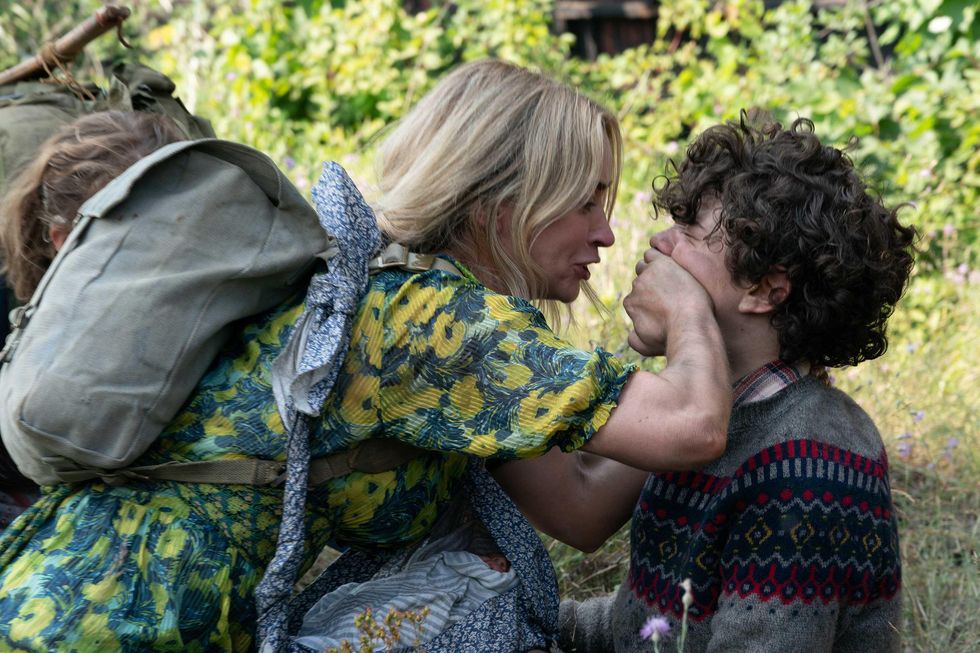 In A Quiet Place Part II,Evelyn Abbott (Emily Blunt) must pick up the pieces—in silence—following the deadly events of the first film.
Photo Credit: Paramount Pictures
The thrilling sequel to the 2018 post-apocalyptic hit A Quiet Place finds the Abbotts facing the terrors of the outside world as they fight for survival in silence. Emily Blunt returns to star, while hubby John Krasinski again directs.
A Quiet Place Part II will premiere on Paramount+ 30-45 days after theatrical release.
More Avatar!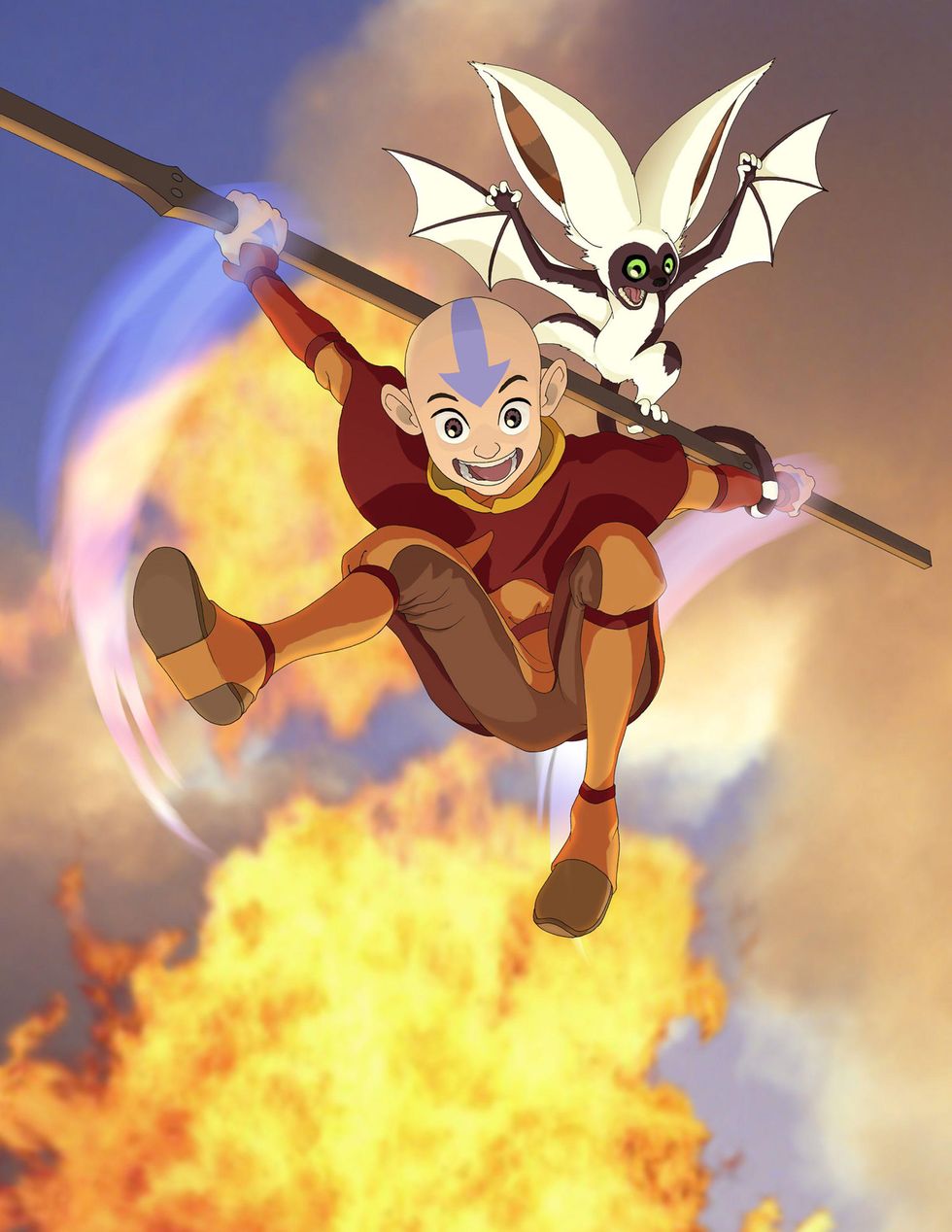 Avatar Aang, the last Airbender.
Photo Credit: Nickelodeon
Aang fans: This is not a drill! The world of Avatar and The Legend of Korra is finally expanding with the establishment of Avatar Studios. The first project from the the newly formed division will be an original animated theatrical film, with the promise of spinoffs, shorts, and more Avatar-inspired content to come.
Criminal Minds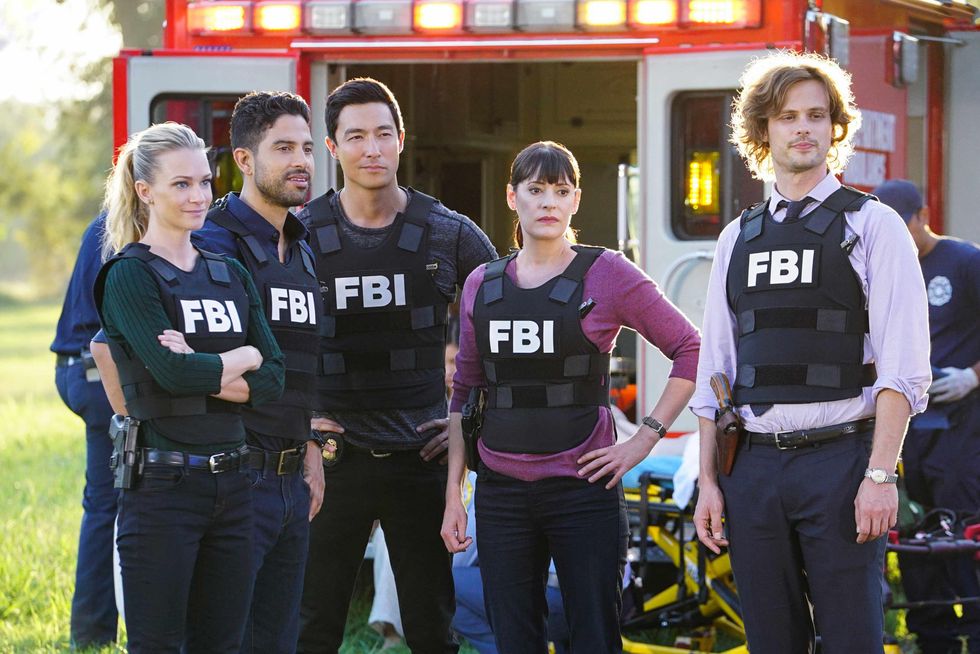 Criminal Minds'A.J. Cook, Adam Rodriguez, Daniel Henney, Paget Brewster, and Matthew Gray Gubler.
Photo Credit: Sonja Flemming/CBS
As if all 15 seasons (!) of Criminal Mindswasn't enough for all you Baby Girls out there, the top-rated series in broadcast and streaming returns with a reboot that investigates a single fascinating case over 10 episodes. Plus: a compelling new true crime series based on Criminal Minds!
Frasier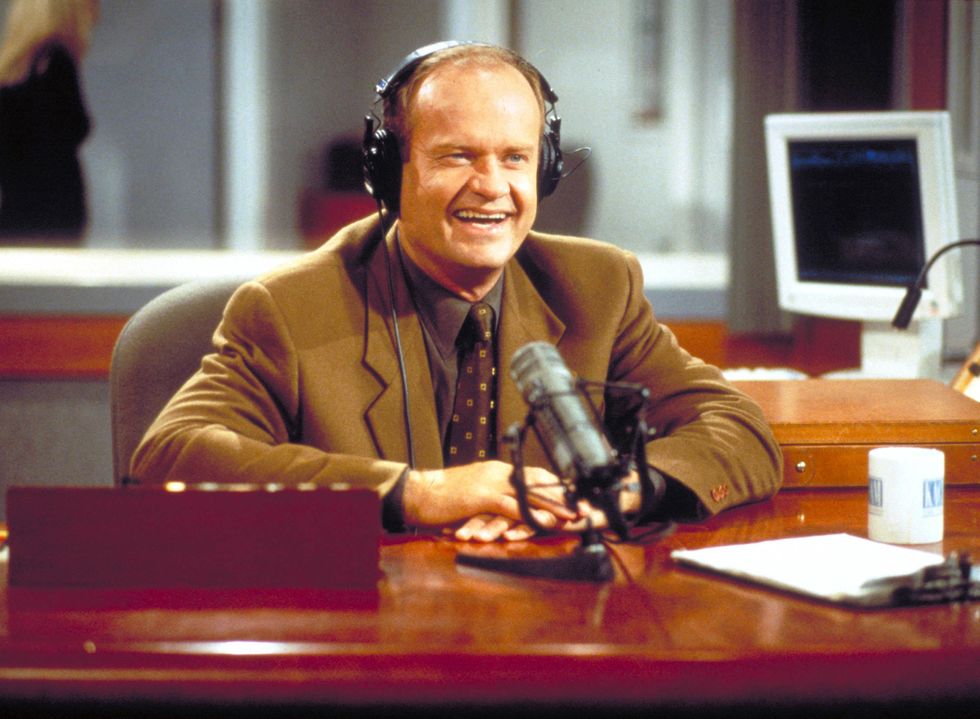 Kelsey Grammer as Frasier Crane in the iconic sitcom Frasier.
Photo Credit: Gale Adler/Paramount+
Break out the tossed salad and scrambled eggs! Kelsey Grammer is serving up another helping of Frasier.
Kamp Koral: SpongeBob's Under Years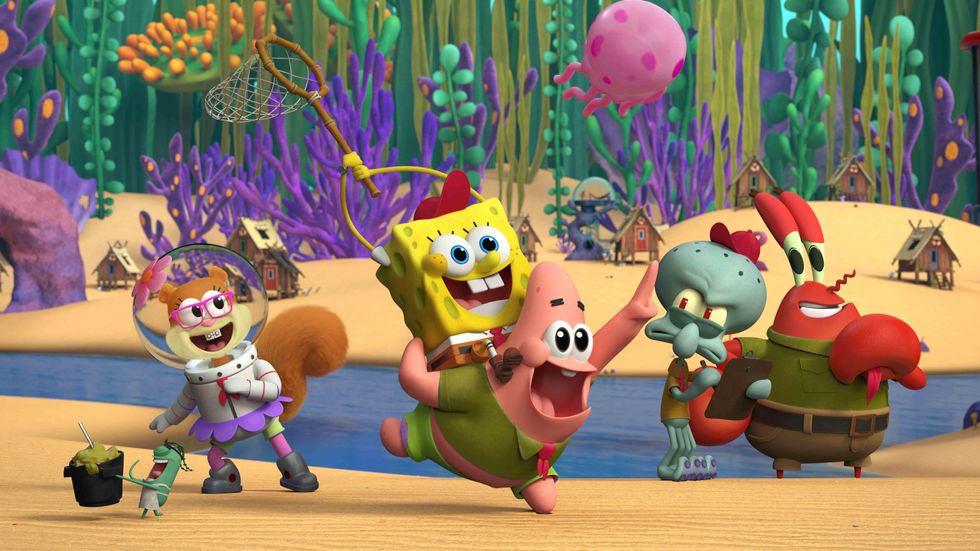 Sandy Cheeks, SpongeBob SquarePants, Patrick Star, Squidward, and Mr. Krabs on the Paramount+ series Kamp Koral: SpongeBob's Under Years.
Photo Credit: Paramount+ /CBS Interactive Inc
Paramount+ kicks it back old-school—all the way back to when SpongeBob met his pals at summer camp. In addition to Kamp Koral: Spongebob's Under Years, fans of the Bikini Bottom gang can also stream the feature-length film The SpongeBob Movie: Sponge On the Run.
The Weekly Show With Trevor Noah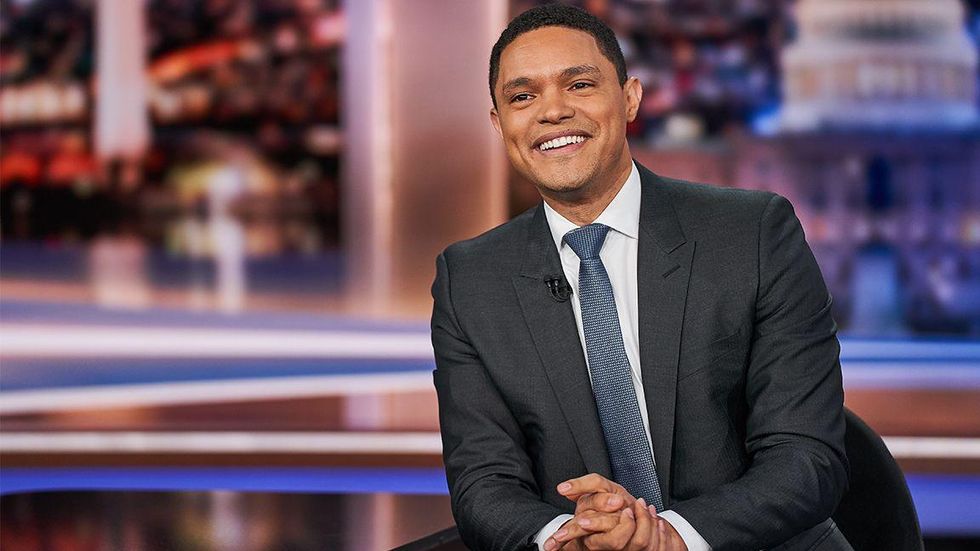 The Daily Show anchor will produce and star in The Weekly Show With Trevor Noah.
Photo Credit: Comedy Central
The Daily Show's Trevor Noah chats with the folks behind the headlines: the people you know, the people you don't know, and the people you didn't know you didn't even know.
Yellowstone Extends Its Frontier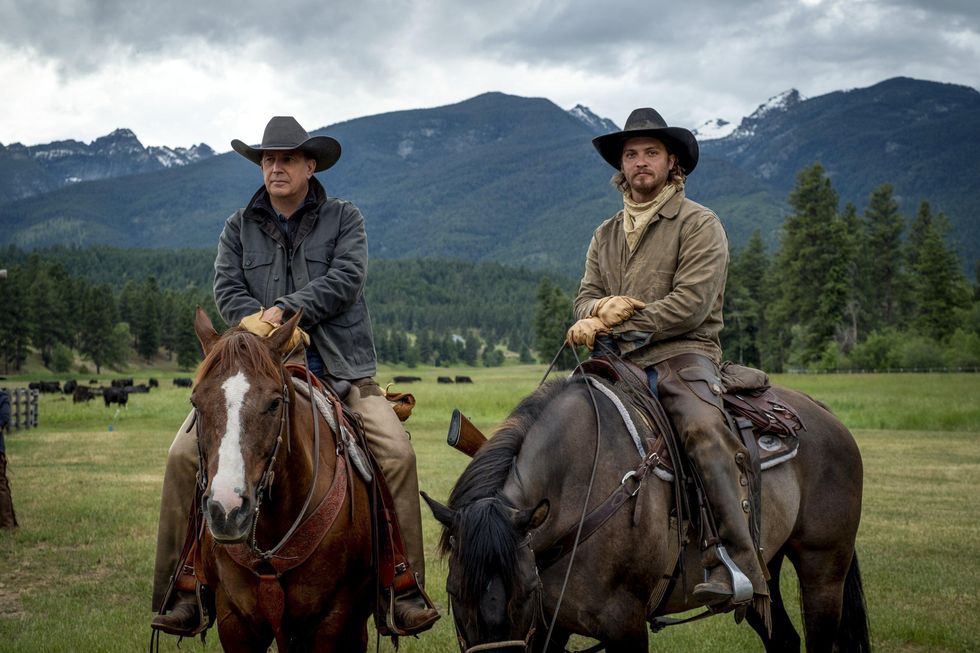 Giddy-up! Kevin Costner as John Dutton Luke Grimes as Kayce Dutton on Yellowstone.
Photo Credit: Paramount Network
One of the biggest shows on television is about to get even bigger! The Kevin Costner–fronted Yellowstone gets its own prequel, Y: 1883,which follows the Dutton family westward as they traverse the Great Plains to the last bastion of untamed America. Plus spinoff 6666—about the merciless endeavor to raise the world's finest horses and livestock.
Rugrats
The babies are back—along with the original Rugrats voice cast! We can't wait to see what CG-animated pickles Tommy, Chuckie, Angelica, Susie, Phil, and Lil get themselves into.
Halo
SHOWTIME will be bringing the iconic Xbox franchise to life on Paramount+ in a new original series dramatizing an epic 26th-century conflict between humanity and an alien threat known as the Covenant.
The Challenge: All Stars
Legacies are on the line when Mark, Trishelle, Syrus, Beth, Ruthie, "Big Easy," and 16 other icons from The Real Worldand Road Rules vie for a half-million dollars in The Challenge: All Stars.
iCarly
Miranda Cosgrove, Nathan Kress, and Jeremy Trainor turn the page on a new chapter of iCarly, joining new friends for a look at their character's present-day lives, adventures, and, yes, comedic mishaps!
Younger
It started with a lie. So how does it all end for Liza Miller (Sutton Foster)? Paramount+ subscribers will get to see the final season of Younger before it airs on TV Land.
The Real World Homecoming: New York
This is the true story of seven strangers-turned-roommates, who return to the same loft, have their lives taped, and reminisce about when they stopped being polite and started getting real. MTV's 1992 series The Real World: New York is credited for kick-starting reality TV as we know it. We can't wait to see what happens when the OG's reunite three decades later for The Real World Homecoming: New York.
Star Trek: Prodigy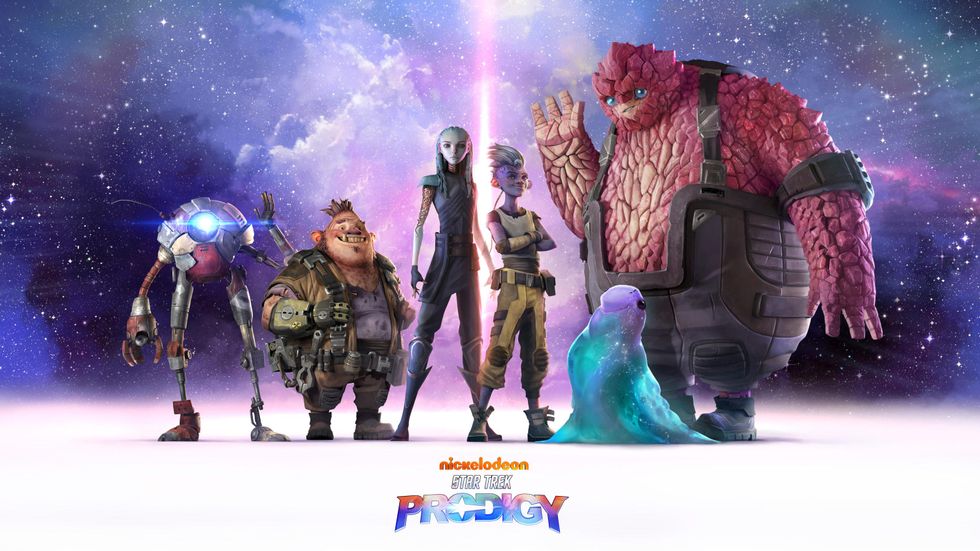 Art for Star Trek: Prodigy
Photo Credit: Nickelodeon/Paramount+
Prodigymarks the Star Trek franchise's first animated action-adventure aimed toward kids and families. Star Trek fans will also get to explore Star Trek: Strange New Worlds with Pike, Spock, and Number One, plus get new seasons of Star Trek: Discovery,Star Trek: Picard,and Star Trek: Lower Decks.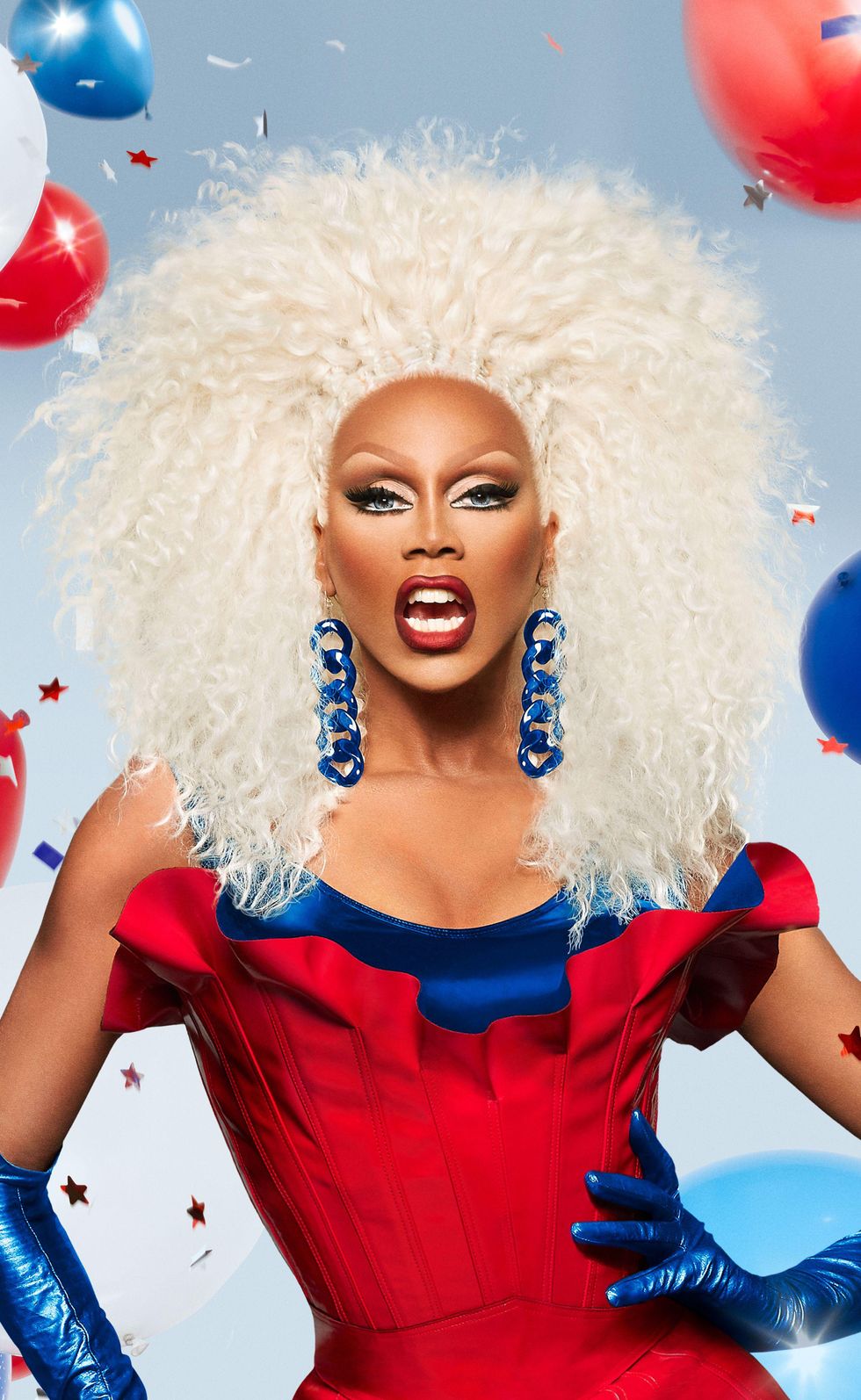 RuPaul brings character, uniqueness, nerve, and talent to every project she produces.
Photo Credit: VH1
Rev your engines, hennies! RuPaul's Drag Race All Starsmoves to Paramount+, with $100K and a coveted spot in the Drag Race Hall of Fame up for grabs! Plus: from the producers of RuPaul's Drag Racecomes a singing competition like no other, as drag queens from all around the world compete to see who is Queen of the Universe. Expect high heels, high octaves, and high competition!
The Man Who Fell to Earth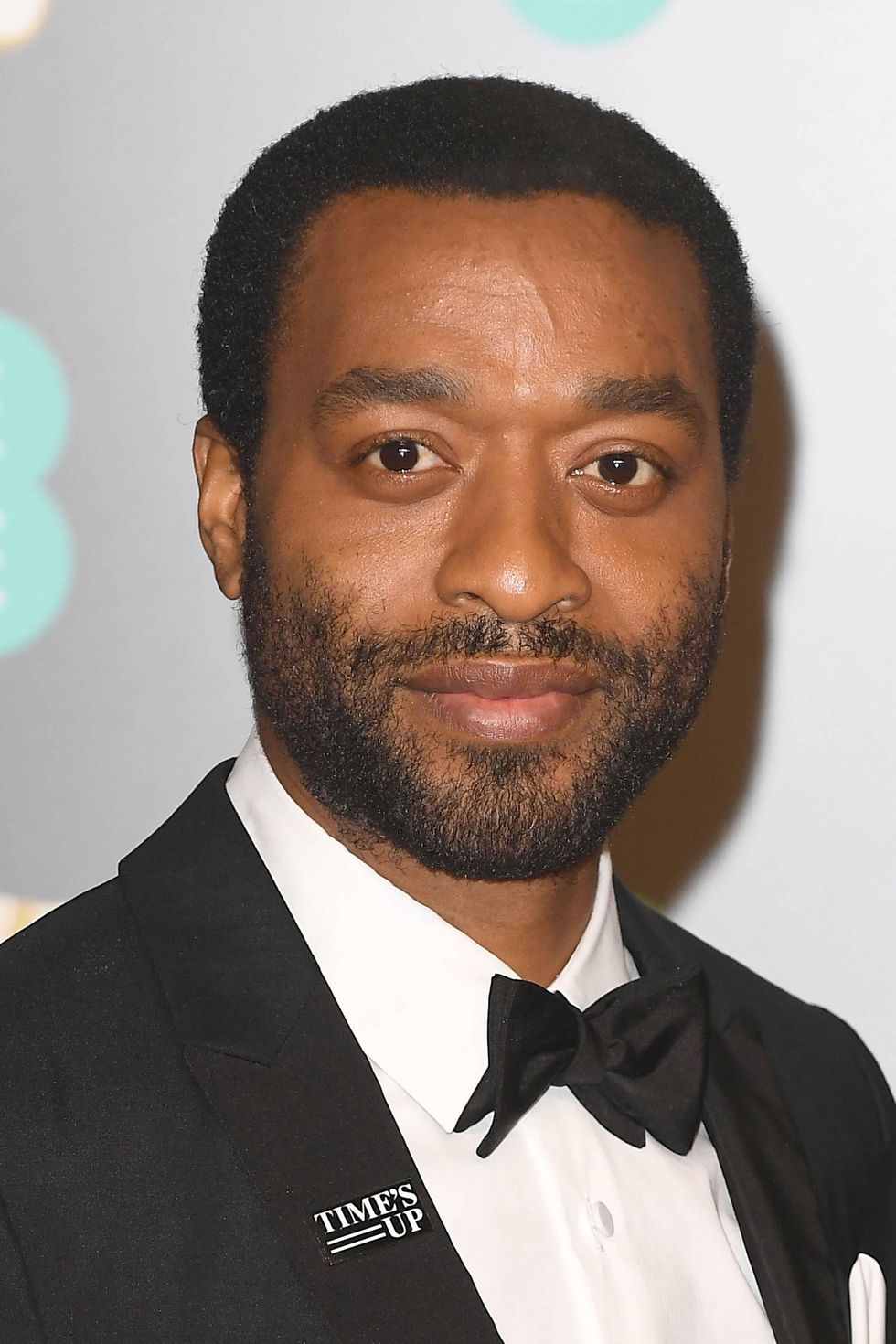 Chiwetel Ejiofor headlines The Man Who Fell to Earth.
Photo Credit: Paul Treadway/Barcroft Media via Getty Images
Based on the book by Walter Tevis (whose other novels included The Hustler and The Queen's Gambit) and the film starring David Bowie, The Man Who Fell to Earth stars Oscar nominee Chiwetel Ejiofor (12 Years a Slave) as an alien who lands on Earth during a pivotal point in humanity.
Guilty Party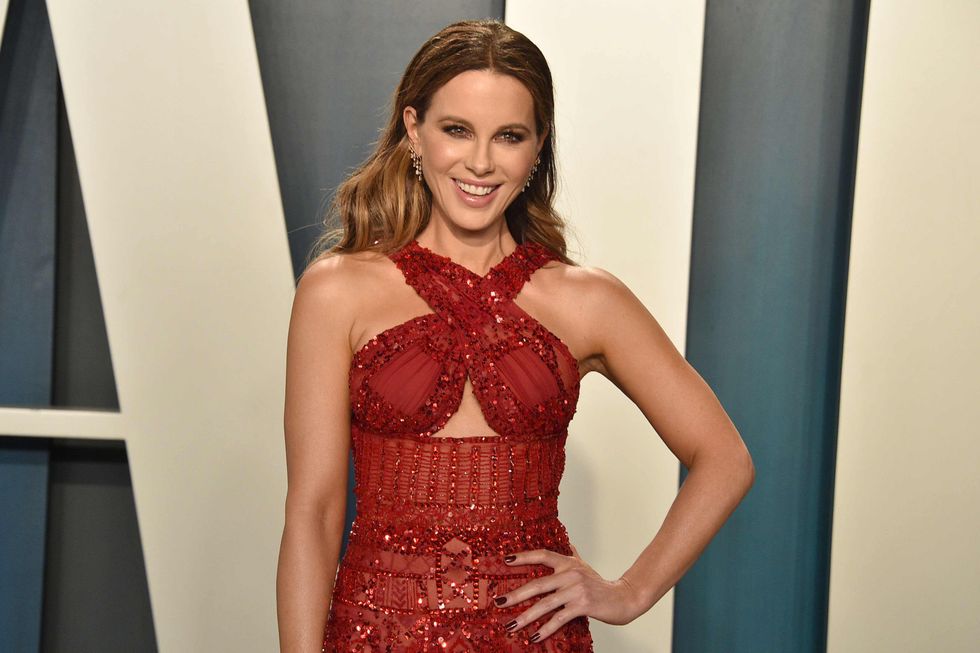 Kate Beckinsale stars in the dark comedy Guilty Party.
Photo Credit: David Crotty/Patrick McMullan via Getty Images
This original half-hour dark comedy revolves around Beth Baker (Kate Beckinsale), a discredited journalist desperate to salvage her career by latching on to the story of a young mom sentenced to life for murdering her husband—a crime she claims she didn't commit.
The Offer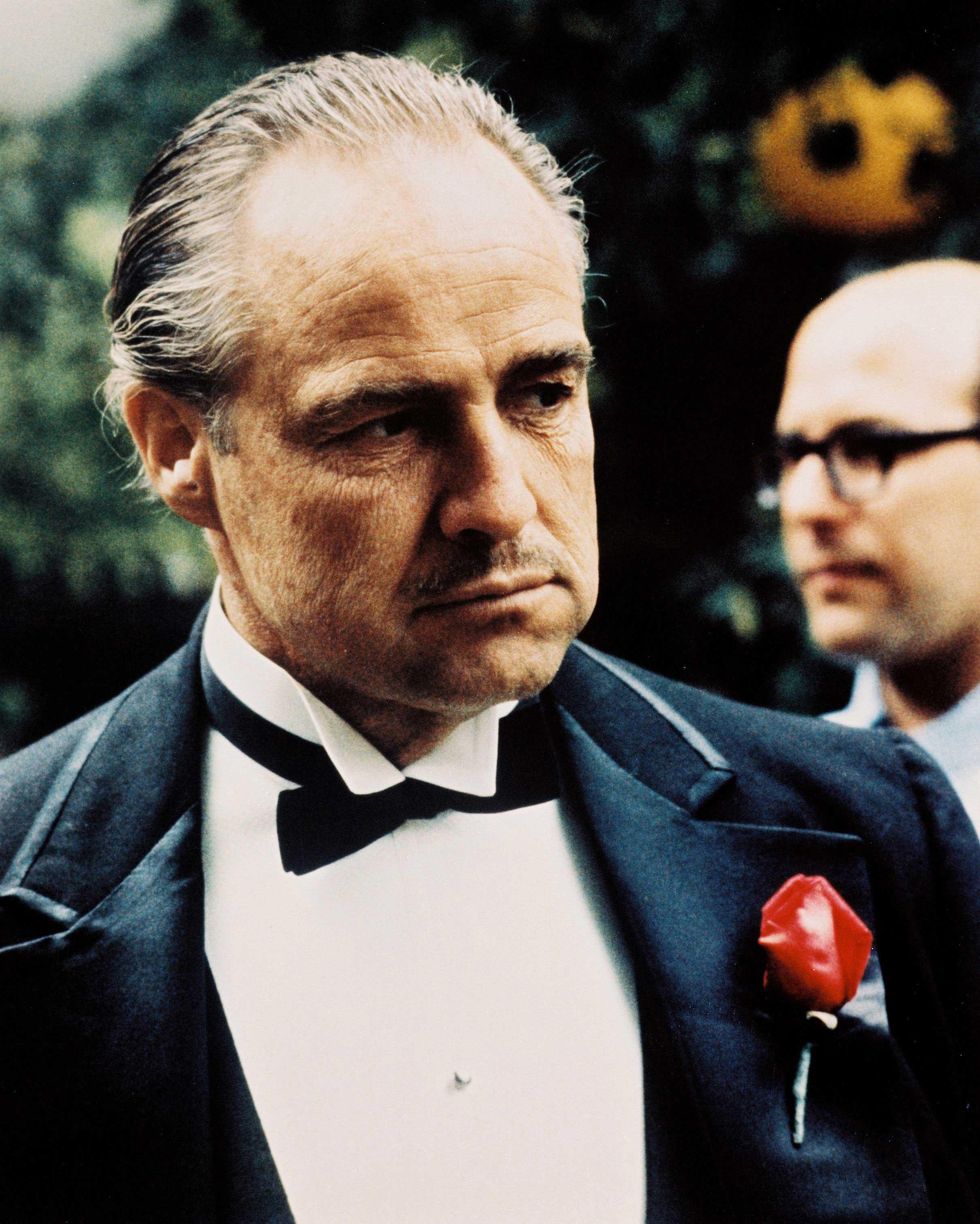 Marlon Brando in The Godfather.
Photo Credit: Silver Screen Collection/Hulton Archive/Getty Images
Paramount+ might be an offer The Godfather aficionados can't refuse. That's because the streamer is set to produce a scripted limited-event series based on the making of one of the most iconic films of all time.
Soccer!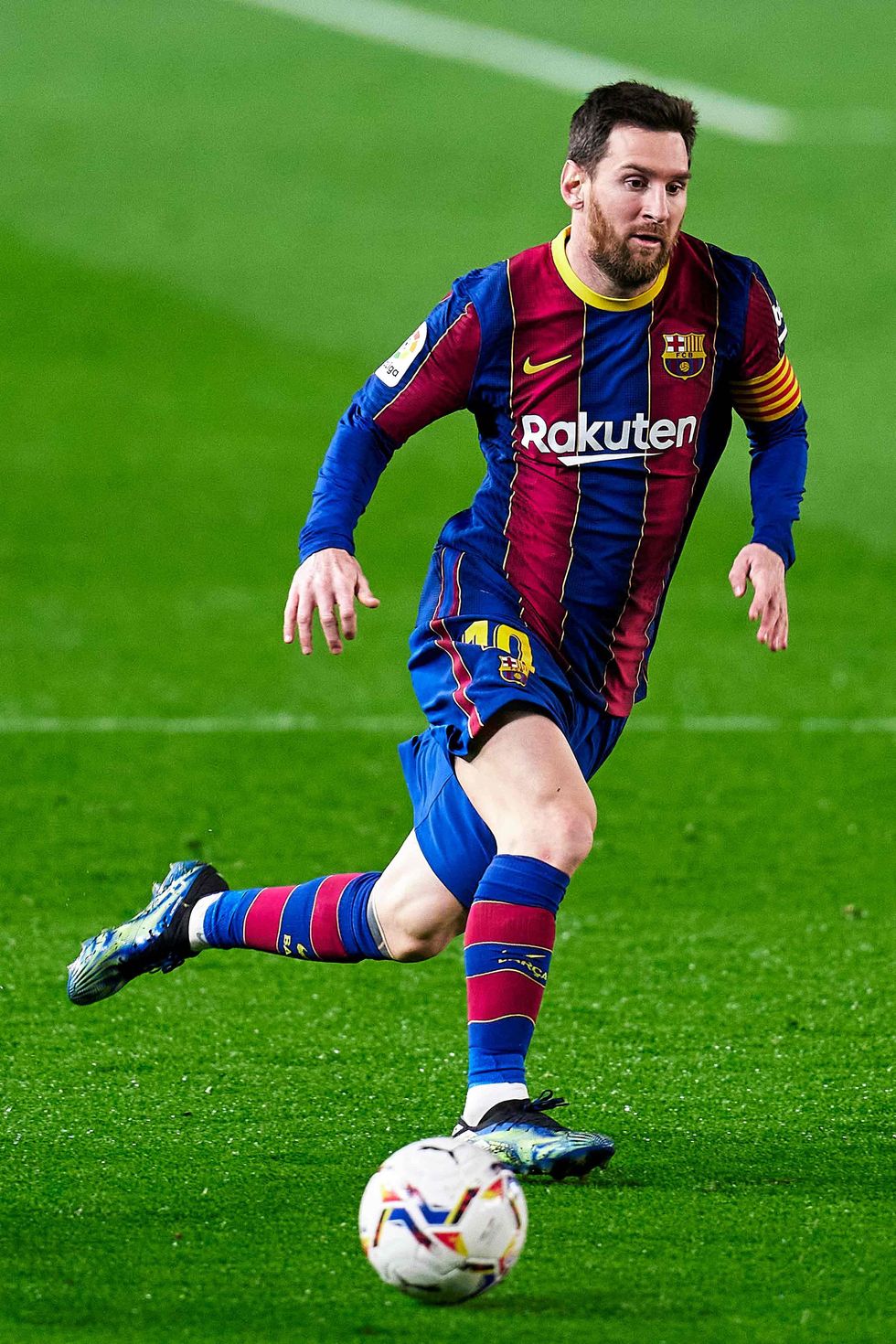 Lionel Messi displaying fancy footwork during a UEFA match.
Photo Credit: Pedro Salado/Quality Sport Images/Getty Images
Paramount+ is goooooooals for fútbol fans! The streamer gets exclusive U.S. English-language soccer rights to every UEFA club competition match, plus matches from Concacaf, Argentina's Liga Profesional de Fútbol, and Brazil's Campeonato Brasileiro Série A.
Sign up for Paramount+ to get live sports, breaking news, and a mountain of entertainment.