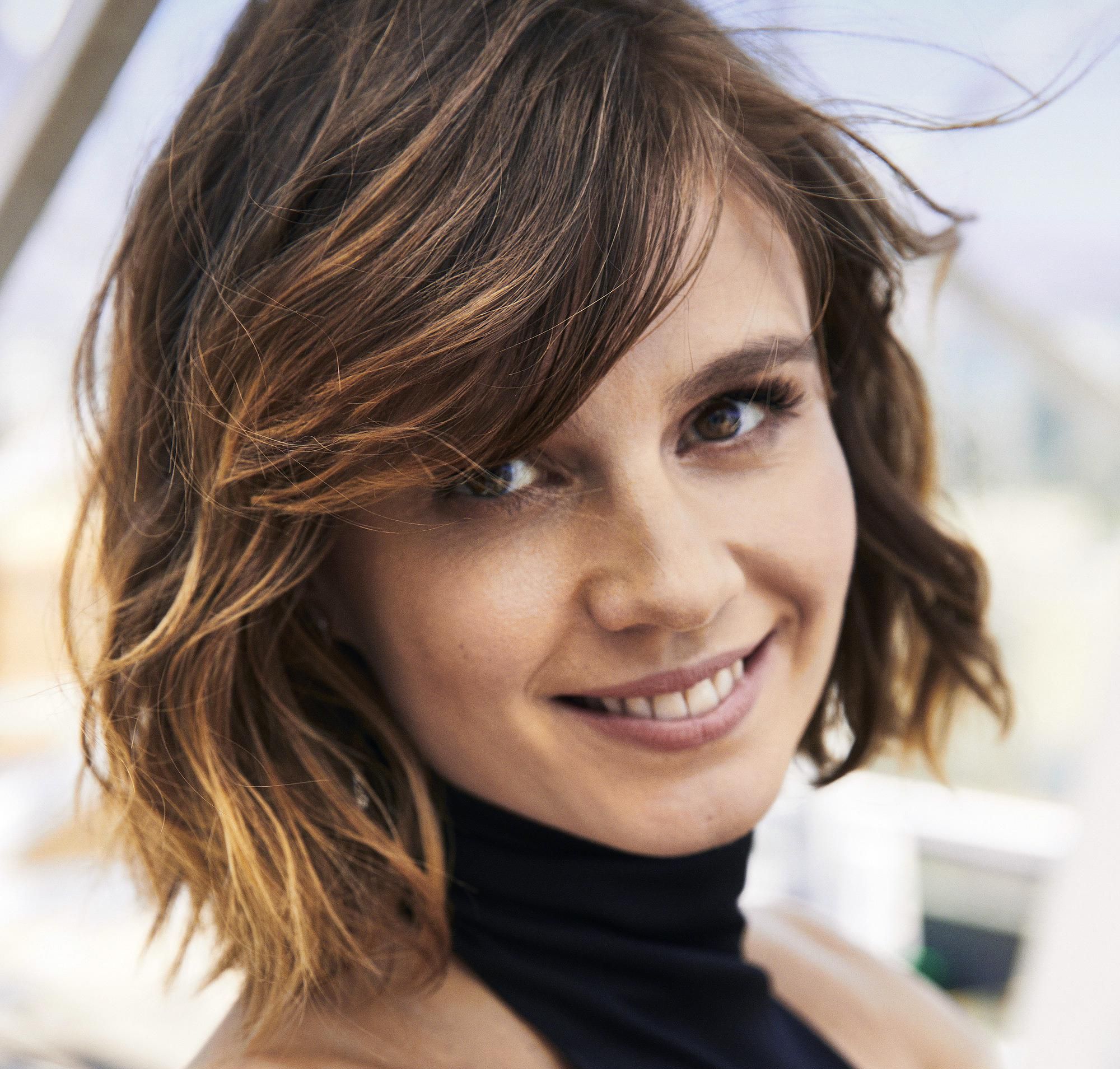 Photo credit: Mark Williams & Sara Hirakawa / CBS
How a supernatural sleuth on the Paramount+ thriller spends her precious downtime.
By Maria Neuman

As skeptical clinical psychologist Kristen Bouchard on the hit drama Evil, Katja Herbers is often pursuing unsolved mysteries until the wee hours of the morning. Which is why on her treasured days off, Herbers uses her time to catch plenty of zzzzzs. Here, the Dutch actress takes us through a typical weekend day, filled with meditative moments and spontaneous cat naps (and we mean that literally).
Catch up on all episodes of Evilstreaming on Paramount+.
---
SUBSCRIBE NOW: Enjoy 4 Digital Plus 2 Print/Digital Issues Of Watch Per Year — For Free!
8:00 a.m.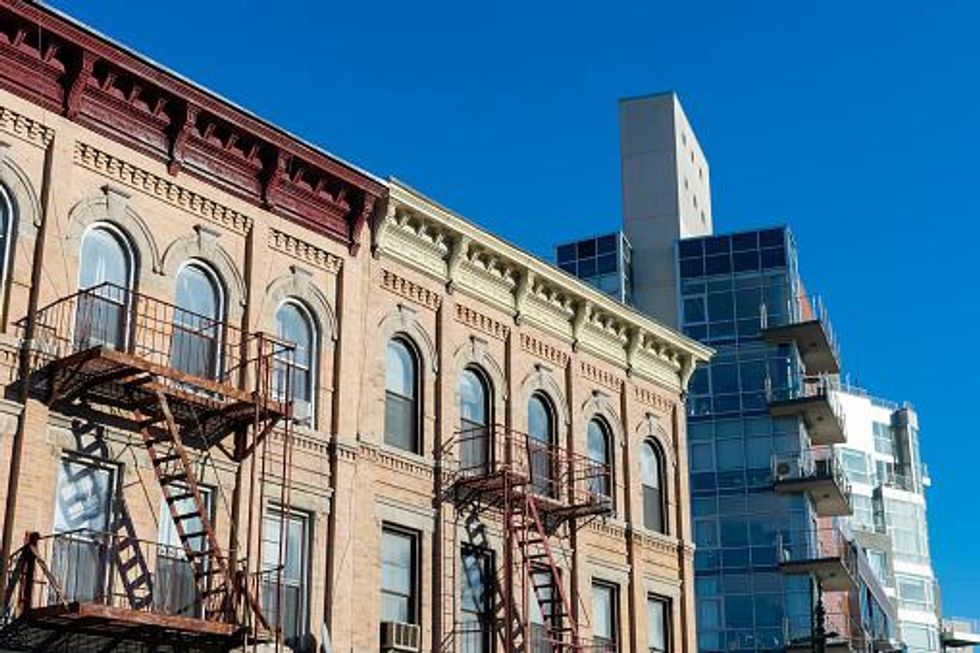 Brooklyn
Photo credit: Getty Images/iStockphoto
We shoot Evil during the weekdays, mostly in Greenpoint, Brooklyn, and often starting as early as 5:30 a.m., so on days off I love to sleep in a little bit. By the time Friday rolls around we'll also be doing night shoots, so my workdays can feel very long.
9:15 a.m.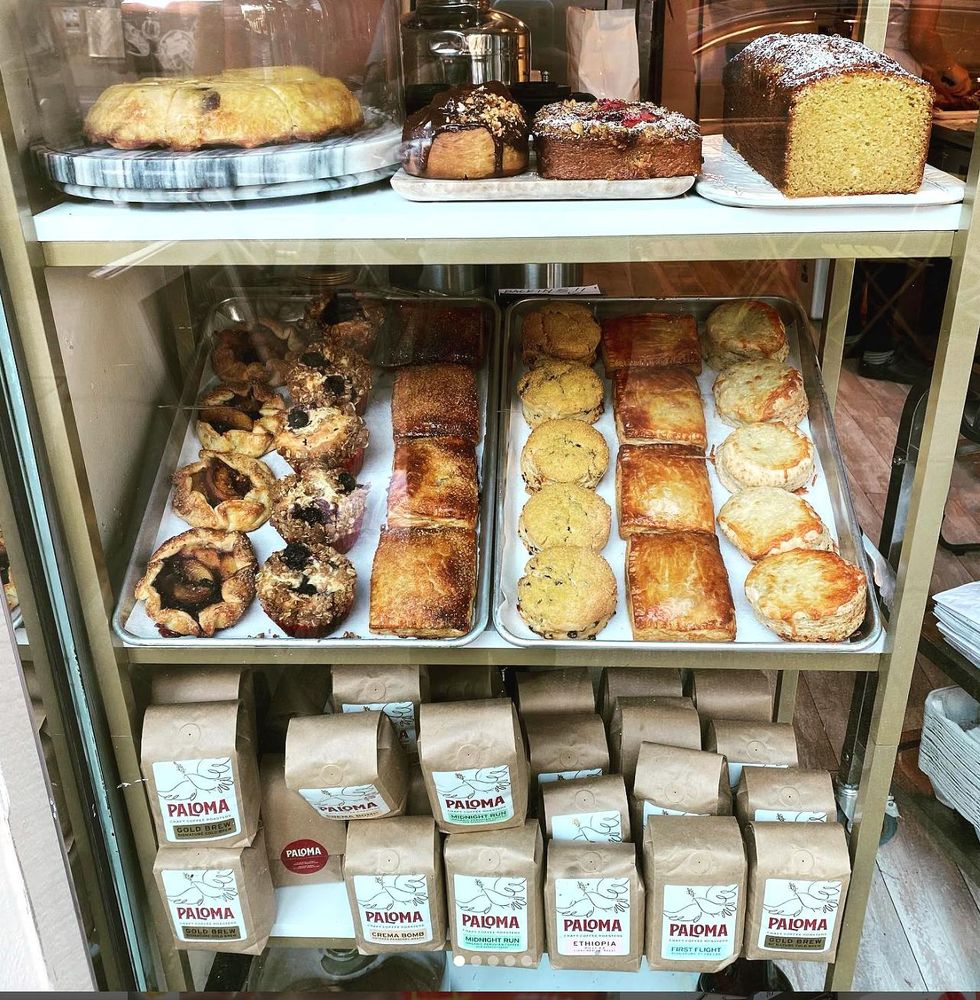 Paloma
Photo credit: Instagram.com/palomacoffeebakery
I have a weekend subscription to The New York Times, so I take my paper, go out, and sit at one of the many coffee shops in my neighborhood. One of my weekend spots is called Paloma on Manhattan Ave. in Brooklyn. Everyone who works there is friendly, and I think it's the best coffee in New York.
11:30 a.m.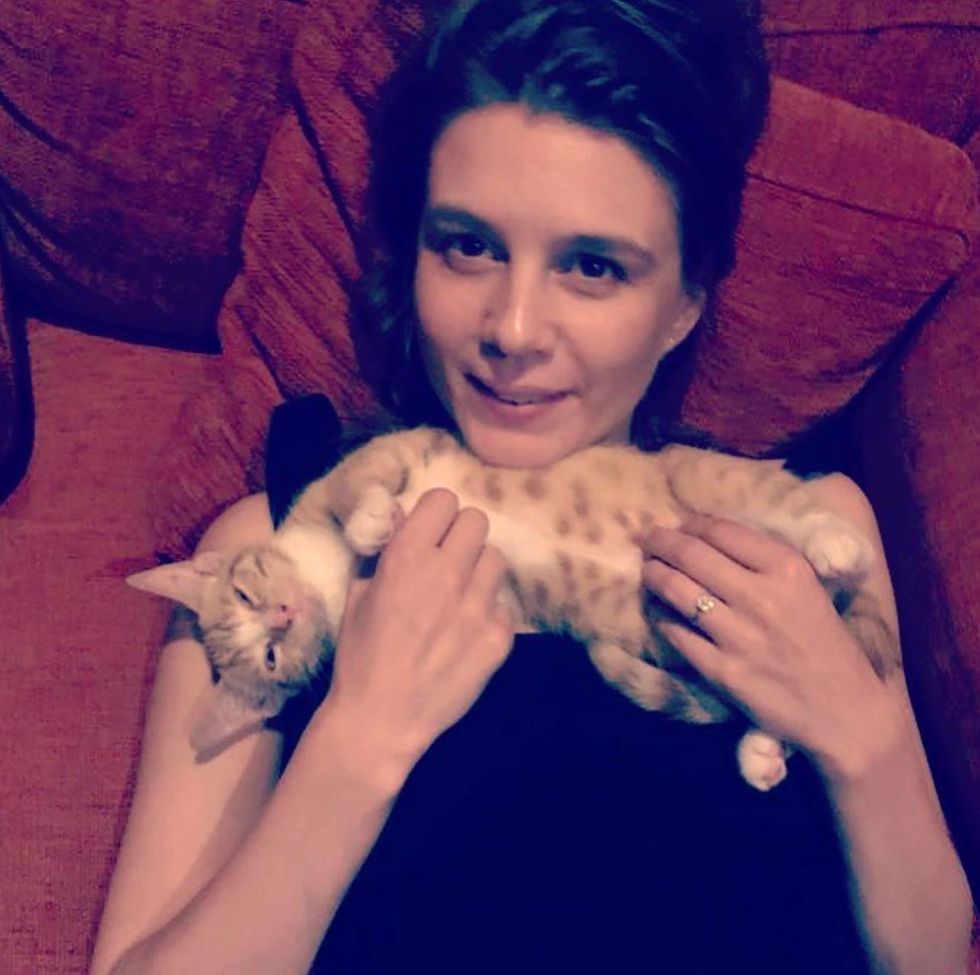 Kitty love
Photo credit: Instagram.com/katjaherbers
I love to do small projects in my apartment and often go to the local paint store. The Dutch have a word, gezellig, and it roughly translates to "cozy" but can be used to describe any comforting activity—from reorganizing a bookshelf to creating a nice corner for your cat. On weekends my kitty, Lientje, totally dictates my time. If she settles down on top of me for a nap, I just choose to lay still and do the same.
1:30 p.m.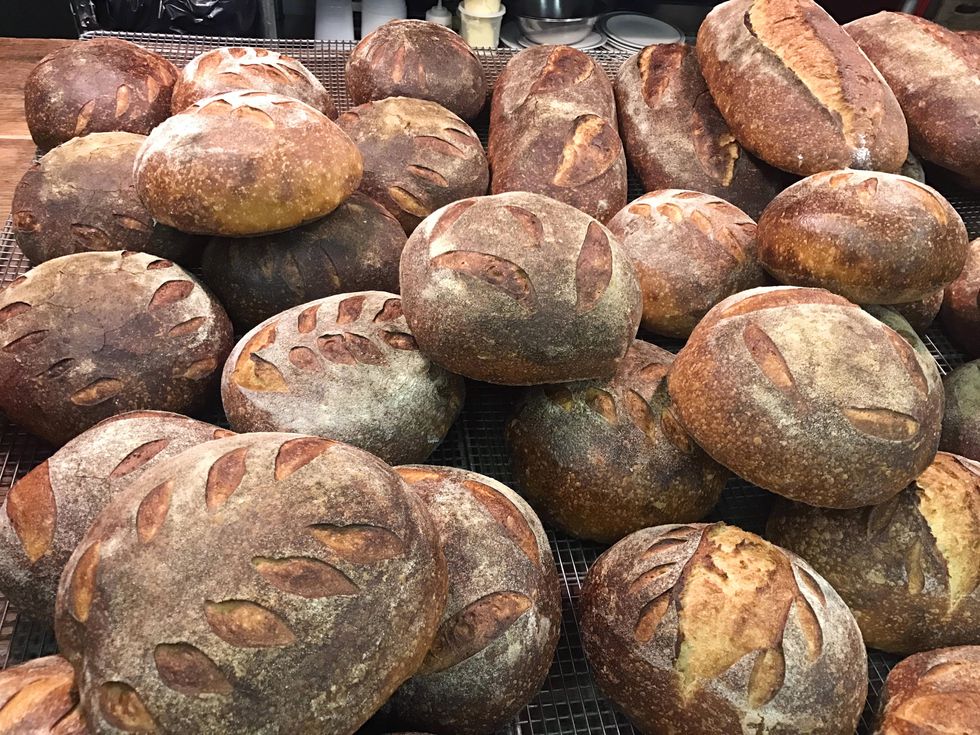 Bakeri
Photo credit: Bakeribrooklyn.com
My favorite lunch spot is Bakeri in Greenpoint, Brooklyn. During the height of the pandemic, when everyone was in lockdown baking bread, they gave me some of their sourdough starter that is about 100 years old. I started baking and gained 20 pounds—I realized I can't make a loaf of bread every day and not eat it!
3:00 p.m.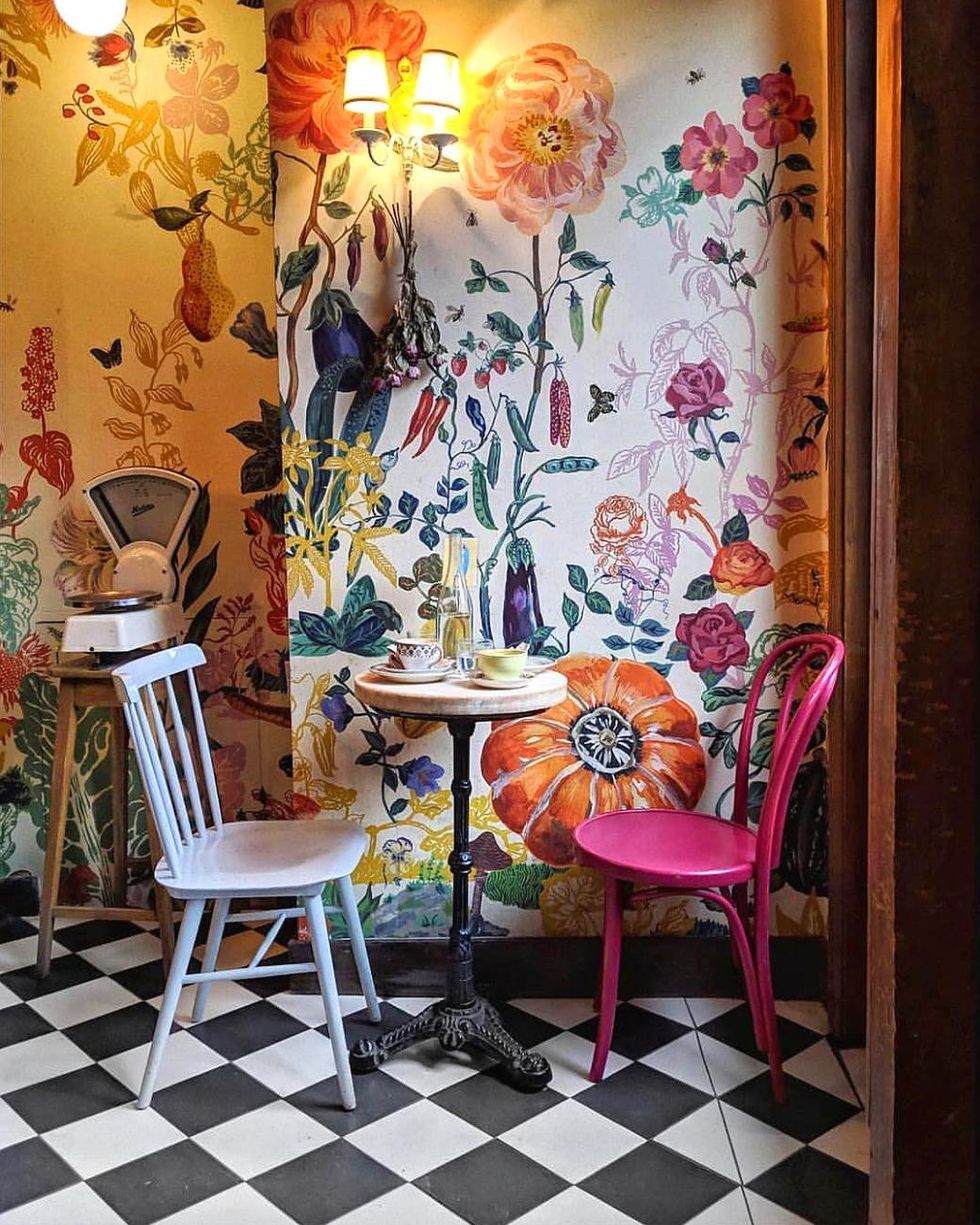 Inside Bakeri
Photo credit: Instagram.com/bakeribrooklyn
Dancing is my main exercise. I'll often dance while cleaning my apartment, even if I just follow a dance tutorial off the internet. I know I need to do some strength training, but the most I do is some ballet moves, squats, or the occasional turn on my rowing machine.
3:45 p.m.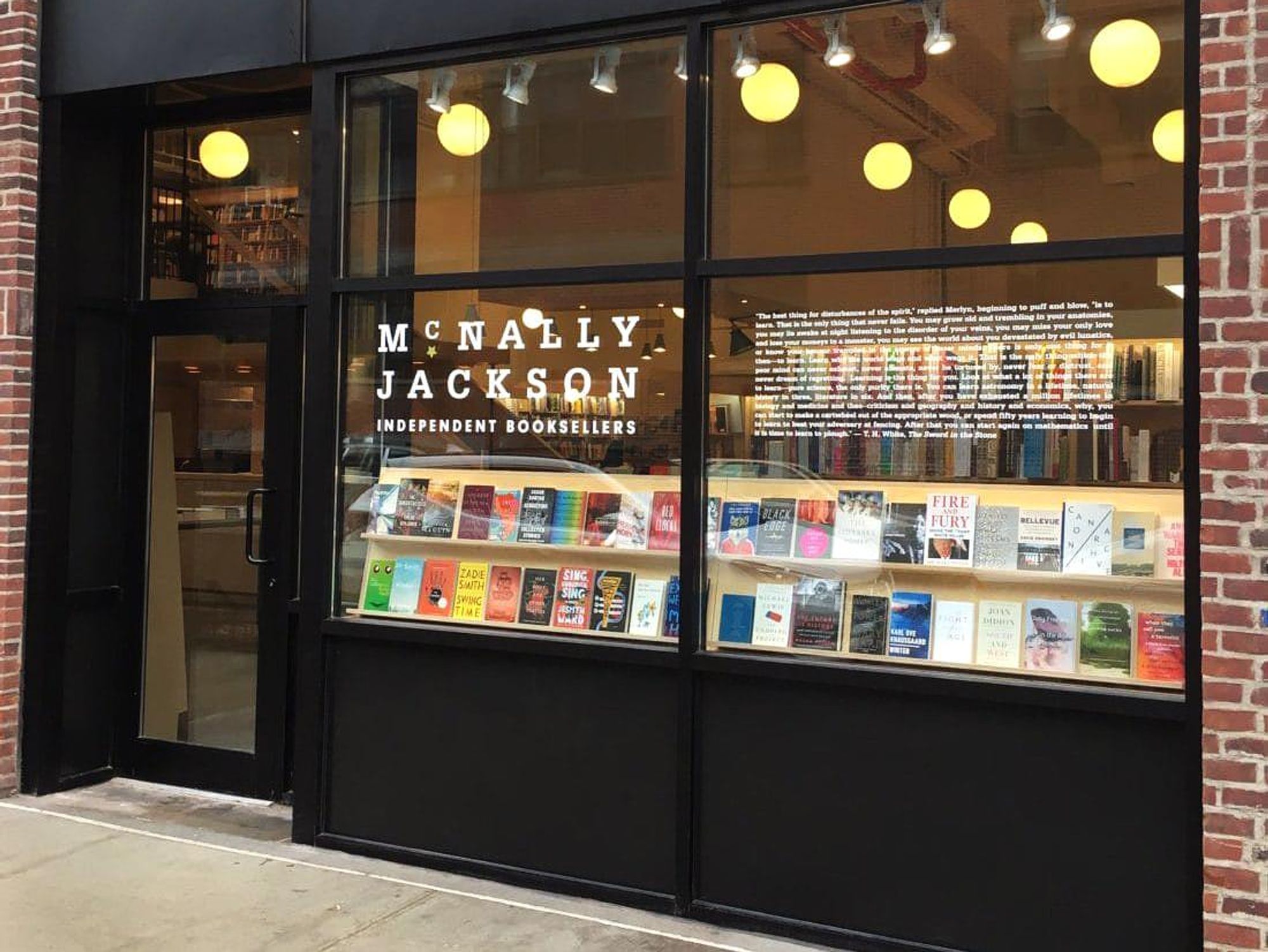 McNally Jackson Booksellers
Photo credit: McNally Jackson
I love independent bookstores like McNally Jackson in Williamsburg. I'll buy another coffee (Dutch people drink a lot of coffee!), grab a book, and sit and read. I recently finished Luster by Raven Leilani. It blew my mind, and I thought it was pretty cool that she also happens to be from Brooklyn.
6:30 p.m.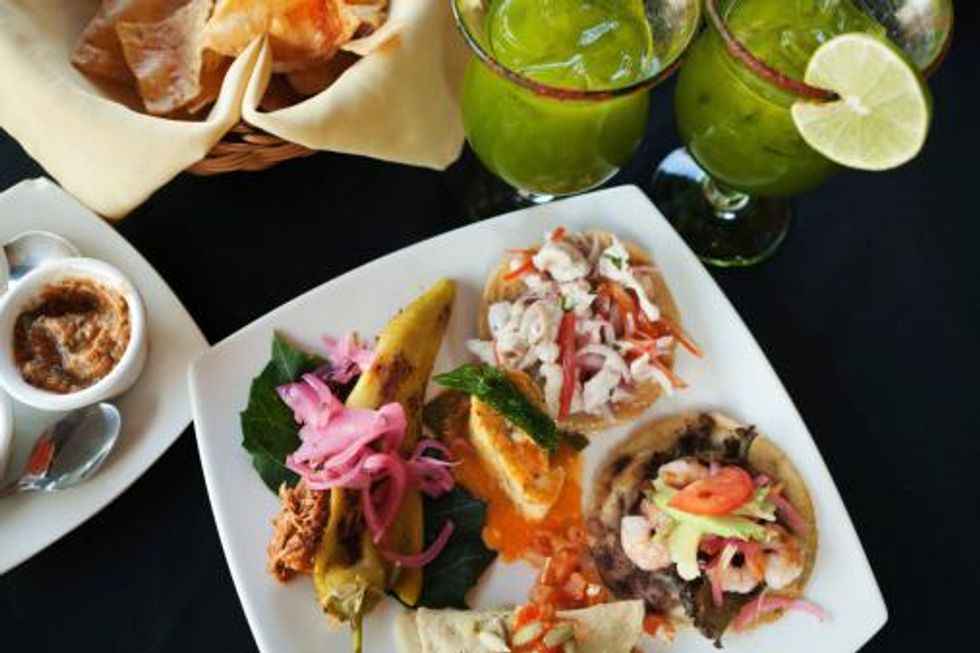 Margaritas and tacos
Photo credit: Getty Images/iStockphoto
I'll meet friends for margaritas and tacos and then maybe go and listen to live music. I love jazz and have been known to follow people around the East Village who are carrying an instrument and ask them if they are playing anywhere that evening. I like to find smaller, indie music scenes where people are trying to be creative.
8:00 p.m.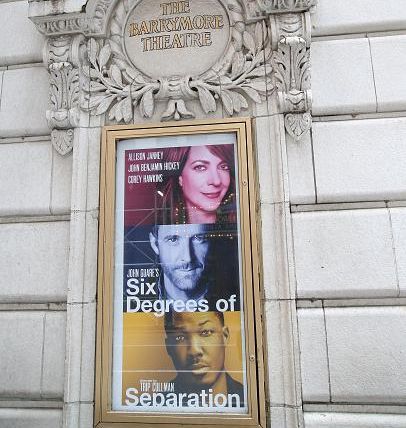 Six Degrees of Separation
Photo credit: Walter McBride/Getty Images
There are so many great actors in New York and getting to see them on stage (like Allison Janney and John Benjamin Hickey in Six Degrees of Separation) is amazing. What I find most special about being in the theater is seeing any type of art together with other people. It's like we're in this little bubble together for two hours, watching the actors make something. It's very impactful.
10:30 p.m.
What time I go to sleep depends on how many lines I must learn for the next week. I knew when I first saw the script for Evil that it was going to be special. The creators, Michelle and Robert King, also did The Good Wife, so I knew mine would be a complicated and fun character. If I'm awake enough after studying lines, I'll watch TV, turn out the lights, and sleep with Lientje.
SUBSCRIBE NOW: Enjoy 4 Digital Plus 2 Print/Digital Issues Of Watch Per Year — For Free!
Catch up on all episodes of Evilstreaming on Paramount+.