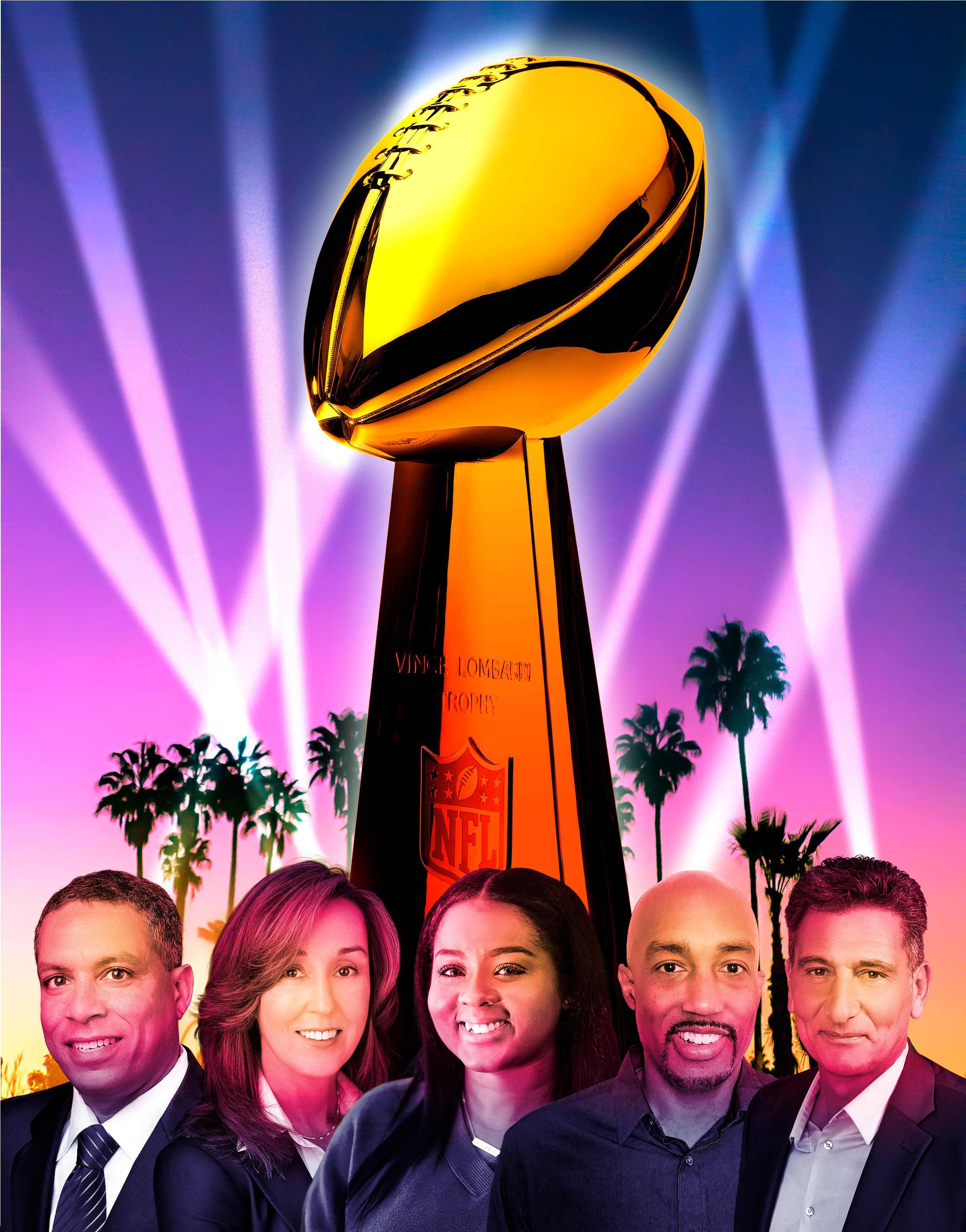 Photo Credit: Trees: Sergio Gonzalez Lopez/Getty Images; Trophy: Charles Masters/NFL; Power, Bryant, Salmon, Steratore: John P. Filo/CBS.
You may not know their names, but some of the Super Bowl's most valuable players work off the field and behind the scenes at CBS Sports. Here, they share a glimpse of their day jobs, favorite football moments, and more!
By Lynne Palazzi
Quarterbacks and pop stars may get all the glory on Super Bowl Sunday, but the army of techs, camera people, producers, directors, and more who work tirelessly behind the scenes deserve a turn in the spotlight, too. Here are just a few of the folks who make the magic happen week in and week out—and who really raise their game on the NFL's biggest night.
Originally published in Watch Magazine, January-February 2021.
SEE MORE: Experience The Full Digital Version Of Watch—The 15th Anniversary Issue!
Don't miss Super Bowl LV on Feb. 7th at 6pm ET/3pm PT on CBS and Paramount+! Also stream free on CBSSports.com and the CBS Sports App—and check out pre-game coverage on CBS Sports HQ!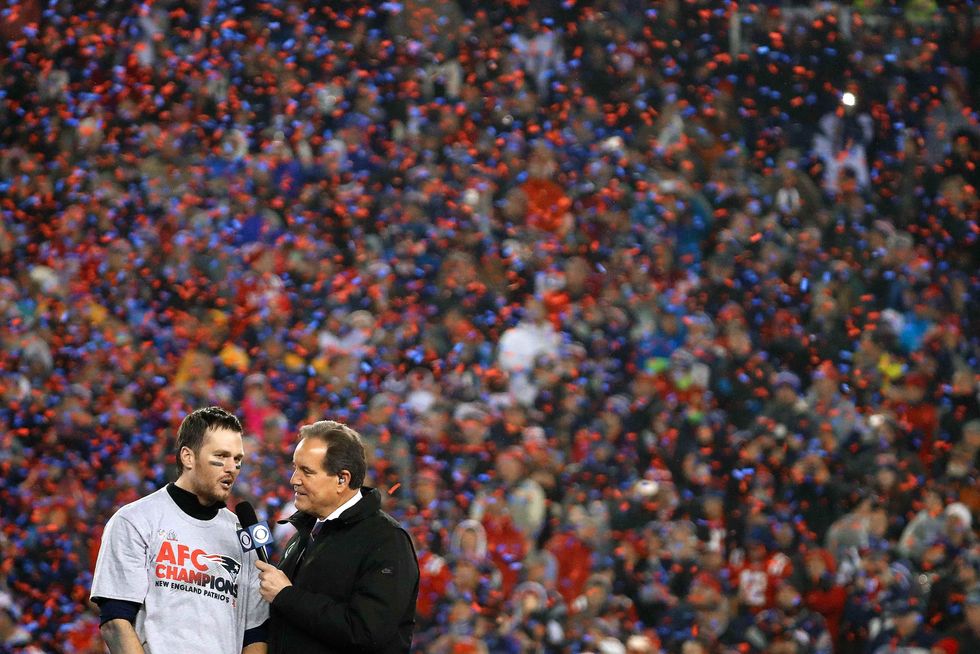 CBS Sports' Jim Nantz interviews Tom Brady after the New England Patriots defeat the Pittsburgh Steelers to win the AFC Championship.
Photo Credit: Al Bello/Getty Images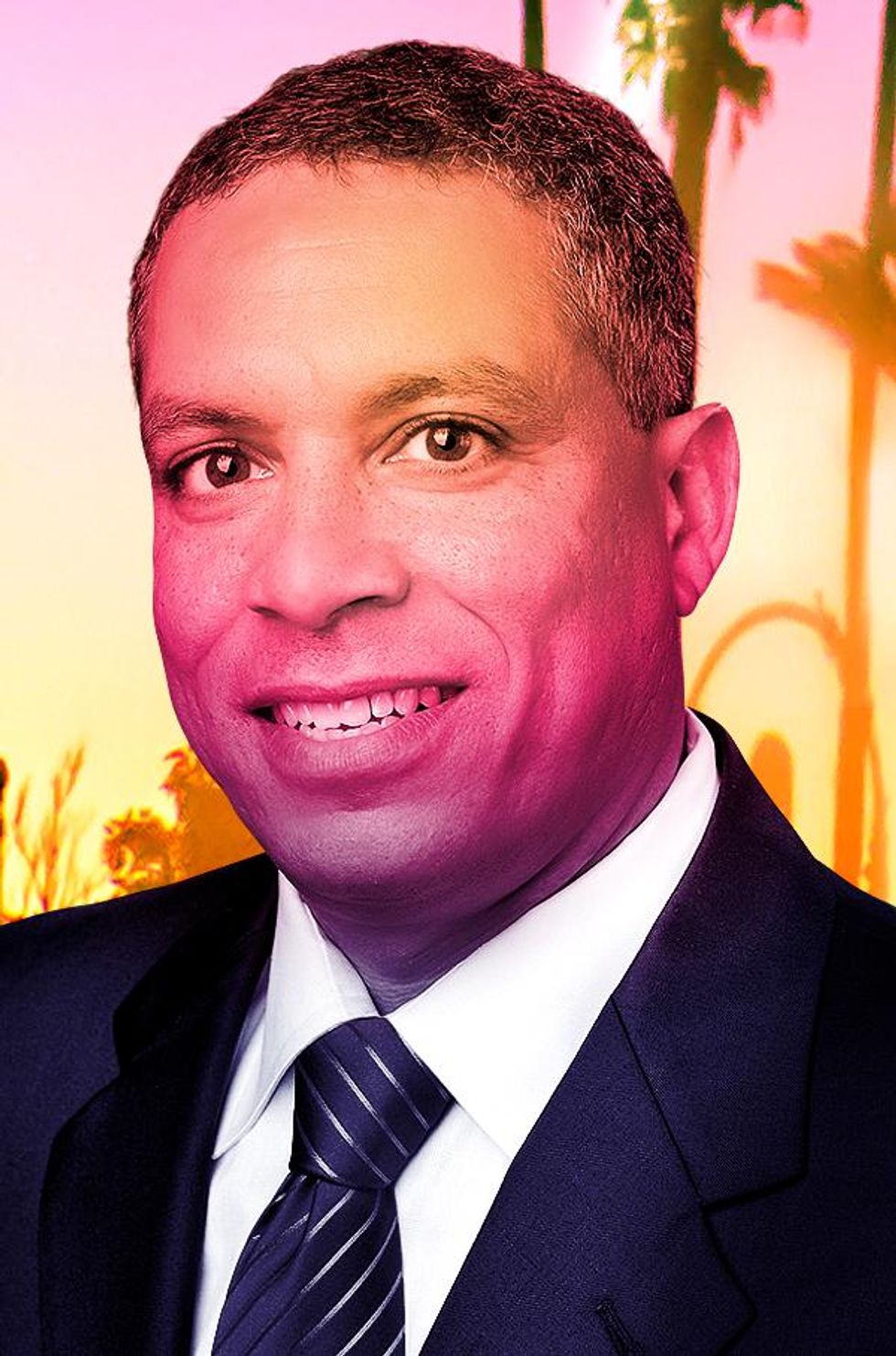 Phot Credit: John P. Filo/CBS
HAROLD BRYANT
Executive Producer & Senior Vice President, Production, CBS Sports
If you've watched any major sports event on CBS in recent years, you've seen Harold Bryant's handiwork. Since 2011 Bryant has been part of a team overseeing the creative direction of all CBS TV and cable broadcasts of the Super Bowl, the Final Four, the Masters, and more. It's a big-picture gig, for sure, but Bryant has succeeded by keeping things relatively simple. "We're storytellers," he says. "My goal is to give our producers, directors, associate producers, and production assistants the tools and the guidance to tell the best story."
Since Bryant joined CBS as an associate producer in 1997, technology has kept pace with fans' demand to get as close as possible to the action, taking viewers courtside, to the sidelines, even "inside the helmet," he says. In a post-COVID world, though, crews face the challenge of delivering that same intimacy while maintaining a safe distance. Bryant says that producing NFL and SEC games under COVID restrictions throughout the regular season has helped prepare his teams to create a seamless viewing experience for this year's Super Bowl, which will be his eighth trip to the big game for CBS. "We can't have 20 or so people in each truck like we could before, so we've had to figure out ways for more than half of those folks to work remotely," he says. "And we're incorporating robotic cameras on the field that can be controlled from outside the stadium."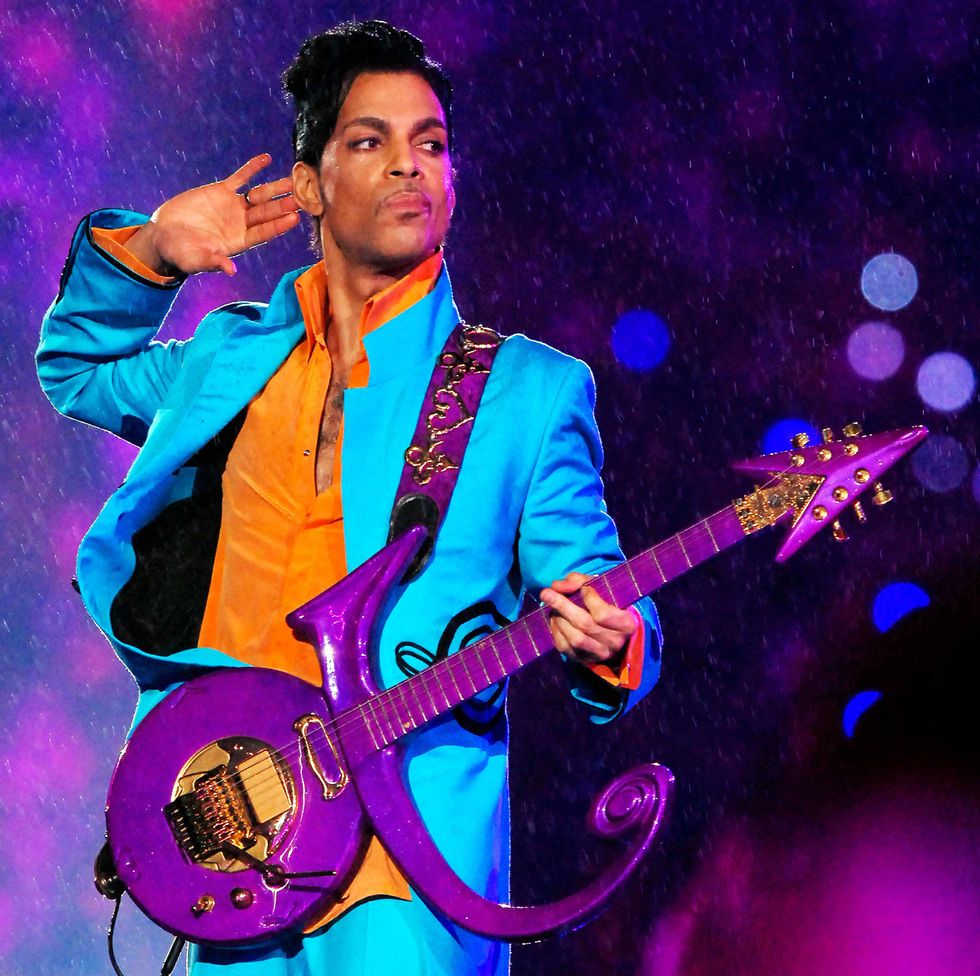 Photo Credit: TheoWargo/Getty Images.
Favorite part of the job: "Being in the production truck for the big events, seeing all of our preparation and all the departments come together for that moment we hit the air. It's intense, a real adrenaline rush. There's nothing like it."
Emmy tally: 31. "I keep 15 or so at home and the other half at work. When I'm on Zoom, all of my home-office Emmys are on display on the bookshelf behind me, although I didn't plan it that way!"
Meet-your-heroes moment: "I started at CBS not long after Tiger Woods made his pro debut. Seeing a Black golfer on tour was amazing and inspired me to take up golf, so meeting him and getting to interview him a few years later was terrific."
Favorite Super Bowl halftime show: "Prince in Miami in 2007, when he played 'Purple Rain' in a torrential downpour. It was phenomenal."
MEMORABLE MOMENTS: Super Bowl LIII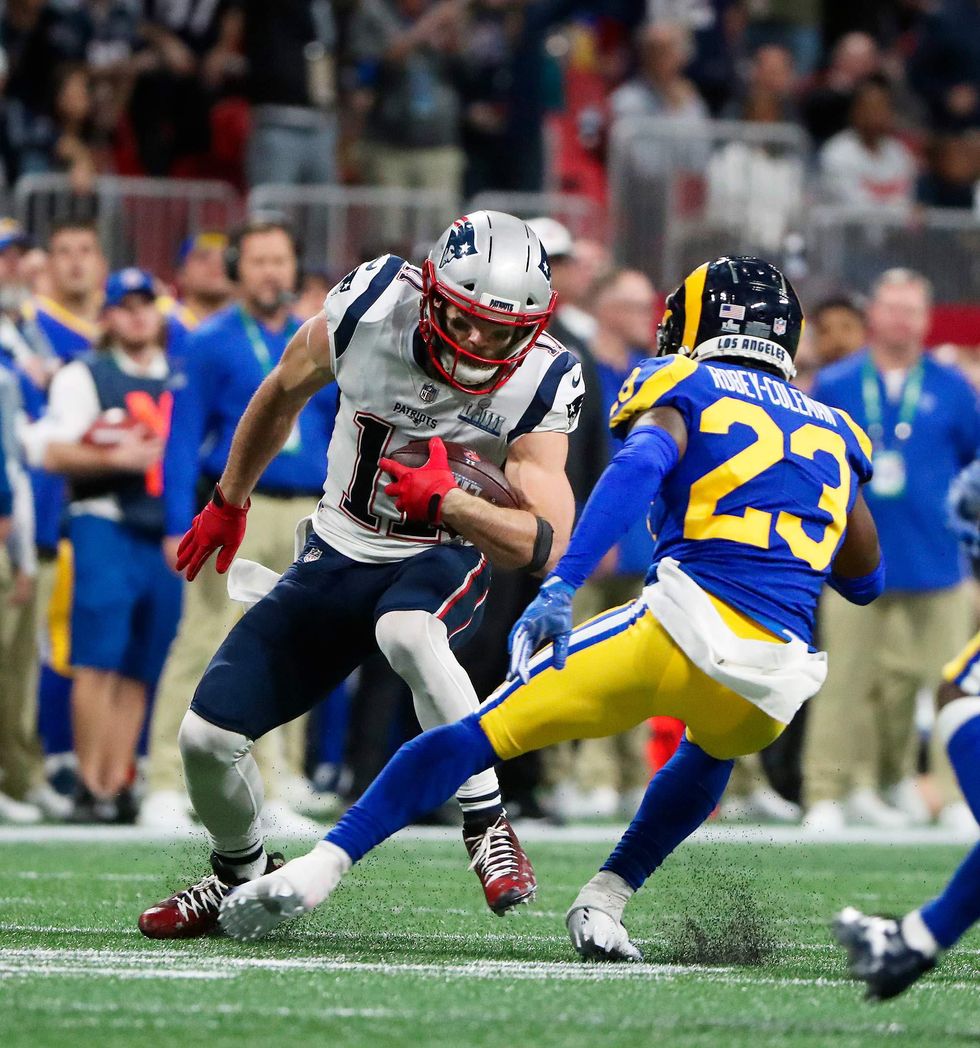 Photo Credit: MediaNews Group/Boston Herald via Getty Images.
The New England Patriots' Julian Edelman tries to beat the Los Angeles Rams' Nickell Robey-Coleman after one of Edelman's seven first-half catches near the end of the second quarter.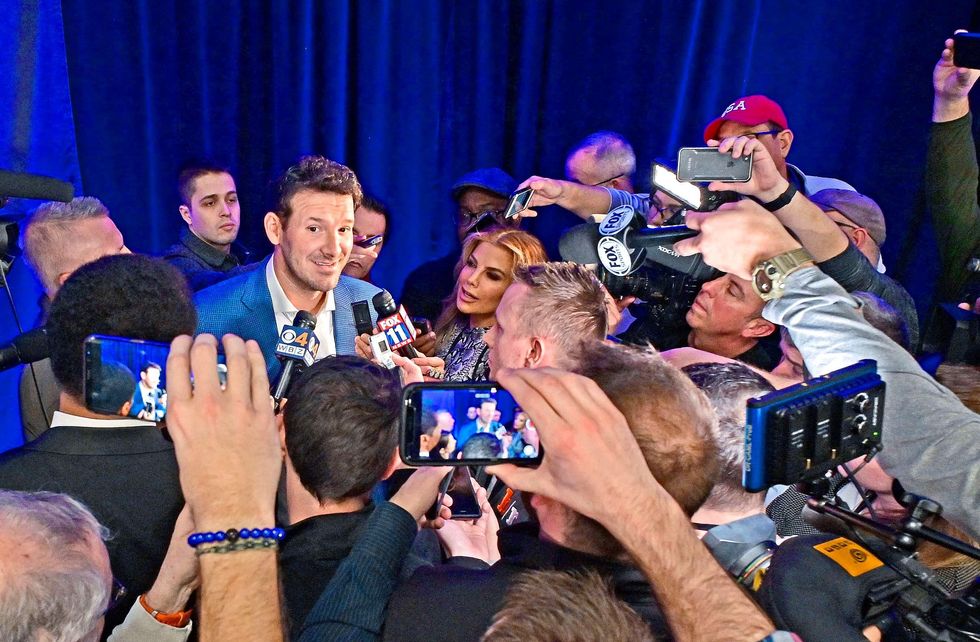 Tony Romo, Lead Analyst for The NFL on CBS, surrounded by reporters.
Photo Credit: John P. Filo/CBS.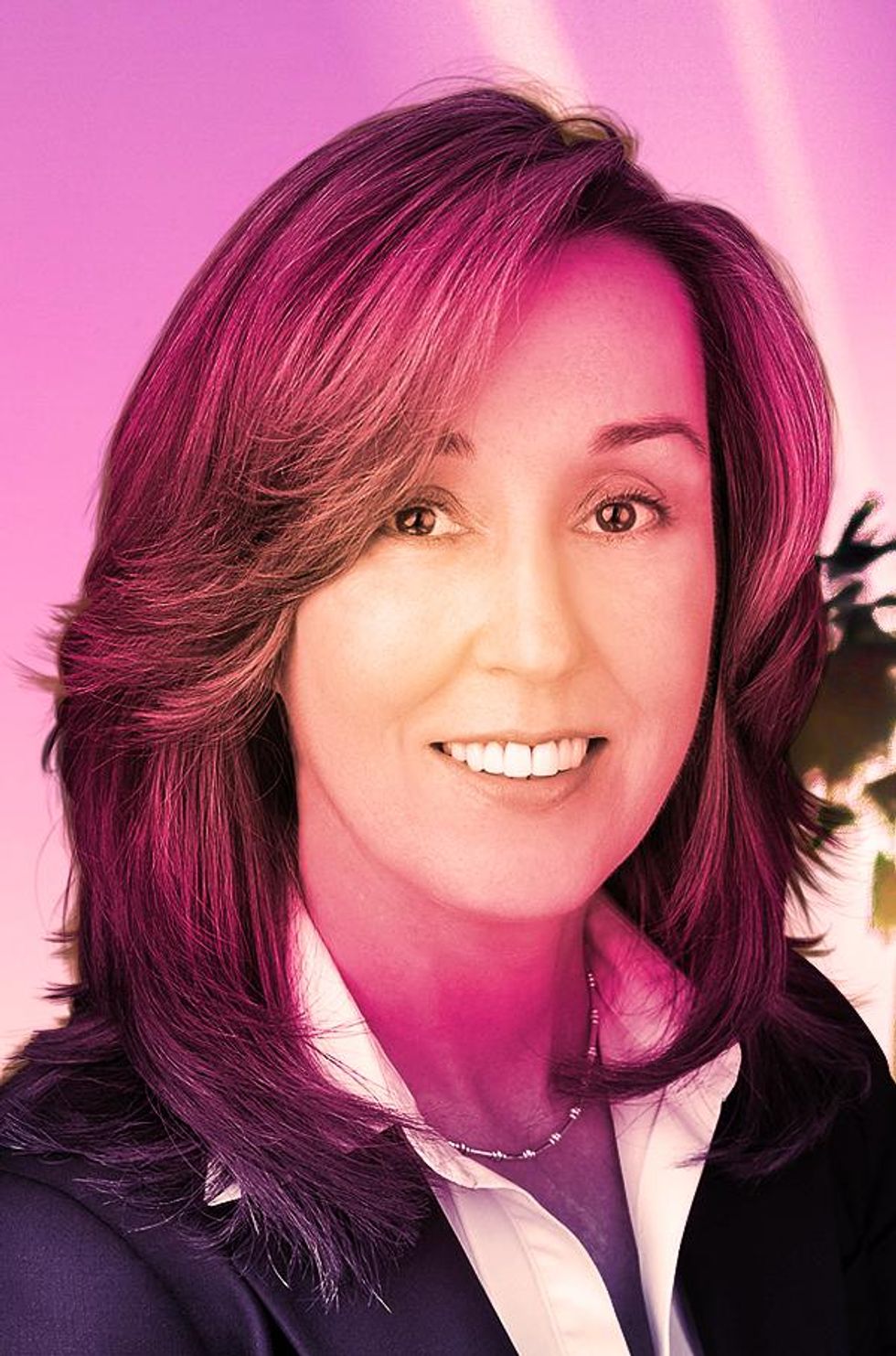 Photo Credit: John P. Filo/CBS.
PATTY POWER
Executive Vice President, Operations and Engineering, CBS Sports
Patty Power's position requires her to be a master multitasker: As head of Operations and Engineering, she ensures the infrastructure is in place for all studio and remote events before a single camera rolls. This means overseeing all of the crews' travel, accommodations, credentialing, and catering, not to mention getting the signal out, working with Finance to stay within budget, and coordinating with Sales to make sure commercials air when they should.
With some 70 direct reports, plus a slew of freelance talent hired for major events, "sometimes I feel like a conductor trying to get all the musicians to play in harmony," says Power, who joined CBS Sports from Major League Baseball in 2002. COVID restrictions have lengthened Power's to-do list, but she's already risen to the challenge: "We got PGA golf back on the air in June, in the middle of a pandemic, with a lot of unknowns, by collaborating with smart people inside and outside the company and developing a plan to keep everyone safe while traveling week to week," she says. "The key is to remain flexible and remember that the safety of our team is paramount, no matter which sport we're covering."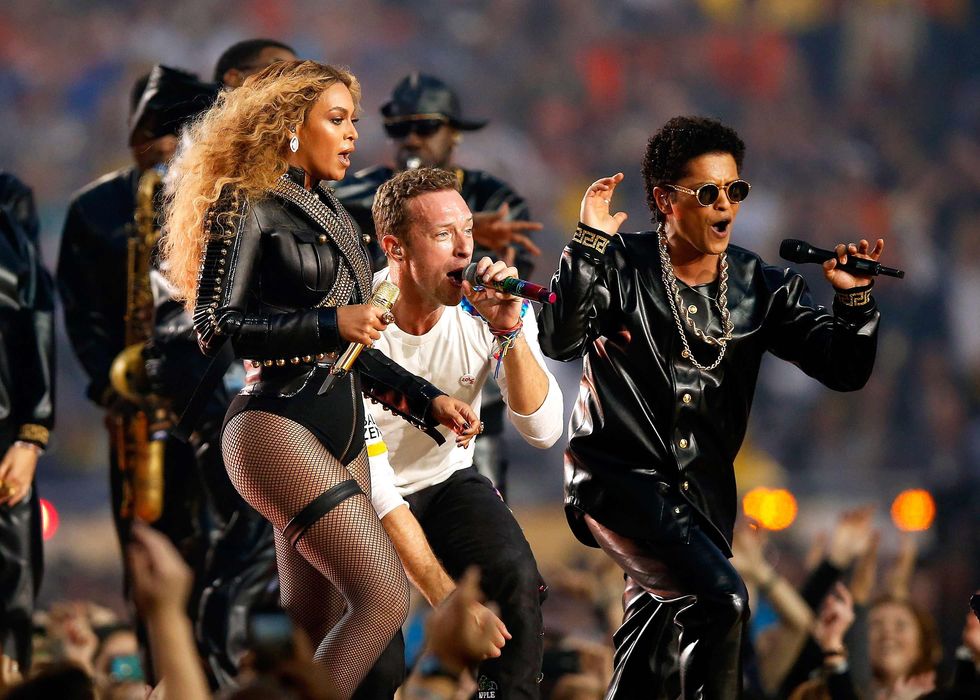 Photo Credit: Ezra Shaw/Getty Images.
Favorite part of the job: "Working with my team to solve problems. We're constantly juggling a lot of balls, but it's a lot of fun and keeps us all motivated. Also, the team atmosphere at Sports allows us to experiment."
Emmy tally: Five. "They're hidden in my office!"
Meet-your-heroes moment: "My husband and 19-year-old son are huge Manchester United fans. I saw Sir Alex Ferguson, the club's legendary former manager, at the Masters in 2016 and of course had to introduce myself. Then I came home and said, 'You'll never guess who I met!' It was one of the few times my family was in awe of what I do!"
Favorite Super Bowl halftime show: Super Bowl 50, with Beyoncé, Coldplay, and Bruno Mars
MEMORABLE MOMENTS: Super Bowl X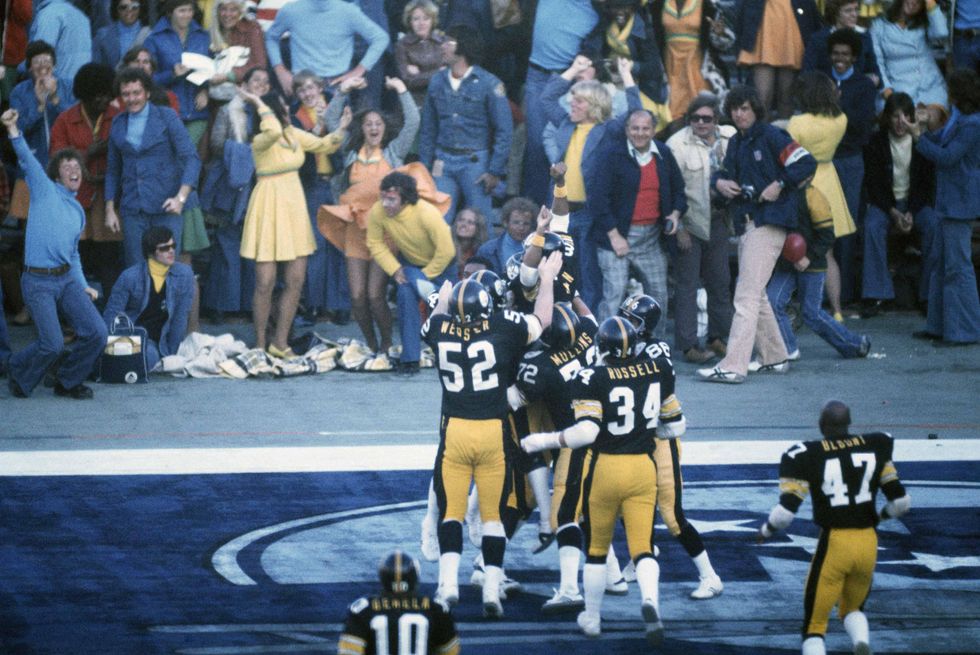 Photo Credit: Focus on Sport/Getty Images.
The Pittsburgh Steelers gather at the end zone to congratulate Franco Harris #32 during Super Bowl X against the Dallas Cowboys at the Orange Bowl on January 18, 1976 in Miami, Florida. The Steelers defeated the Cowboys 21-17.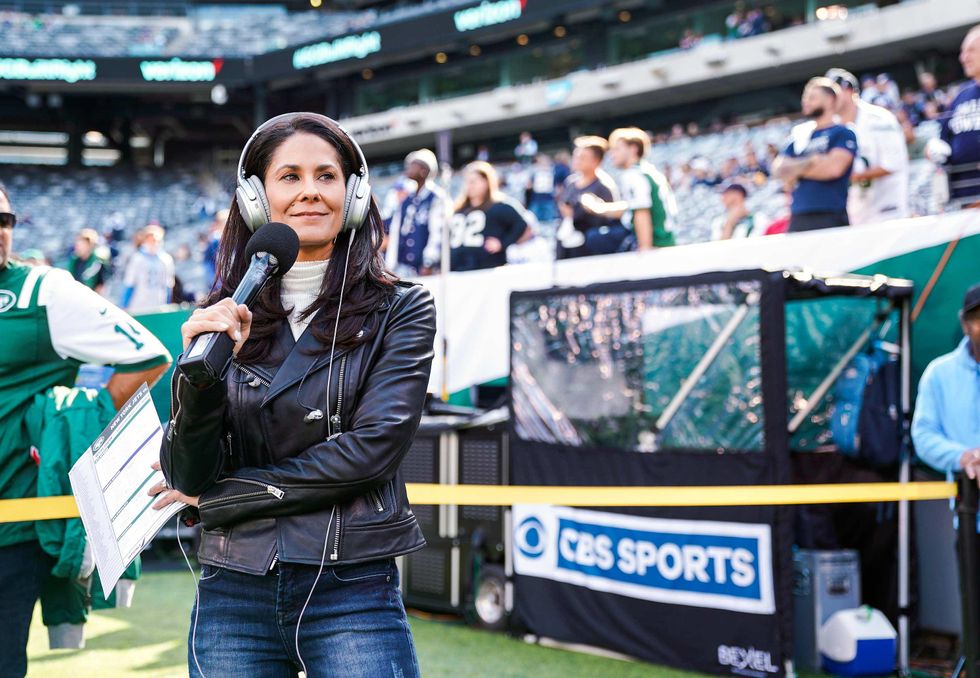 Tracy Wolfson, Lead Reporter, The NFL on CBS.
Photo Credit: Mary Kouw/CBS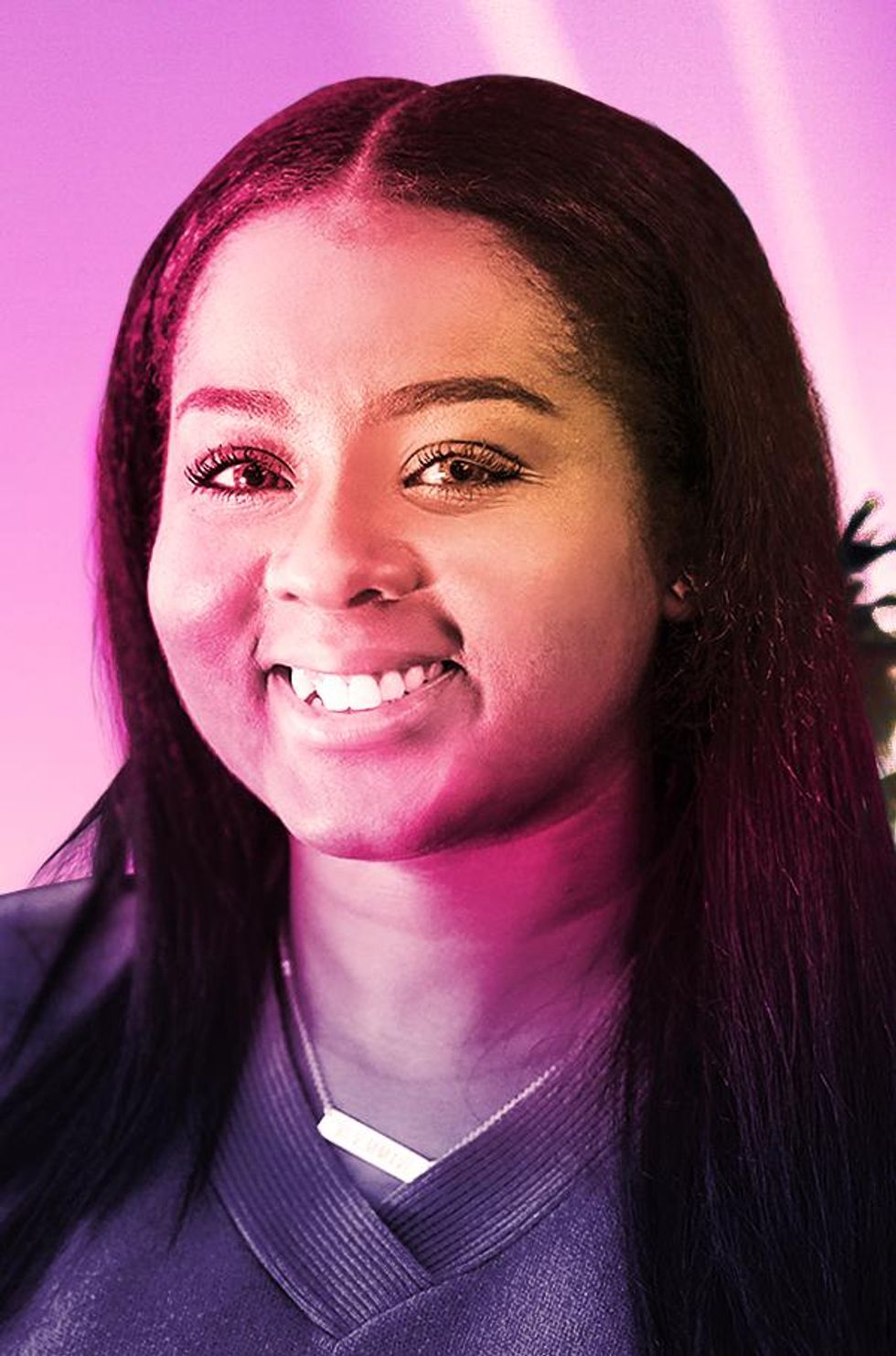 Photo Credit: John P. Filo/CBS.
SHOSHANA SALMON
Director of Traffic, Broadcast Operations, CBS Sports
"Commercial breaks are my thing," says Shoshana Salmon. "I help determine how long each break is and what's in it: If it's two minutes, one minute is commercials, 30 seconds is CBS promos, and another 30 might be an SEC conference spot for a specific school." And her role isn't just about prepping formats: Salmon also works on live broadcasts, communicating via headset with the production team to troubleshoot real-time issues like last-minute commercial changes or games that go into OT.
Salmon joined CBS in 2010 as a side hustle, logging video on weekends while also holding a full-time job as a kindergarten teacher and working nights making Double Stuf Oreos at a New Jersey Kraft factory. Less than a year later, she was hired as assistant to the VP of Ops, moved up through Broadcast Operations and Sales, and was promoted into her current position in 2018. So where does she get her drive? "I was raised by a single mom," she says. "She instilled in us that you work hard to build relationships and to get what you want. Nothing will be handed to you."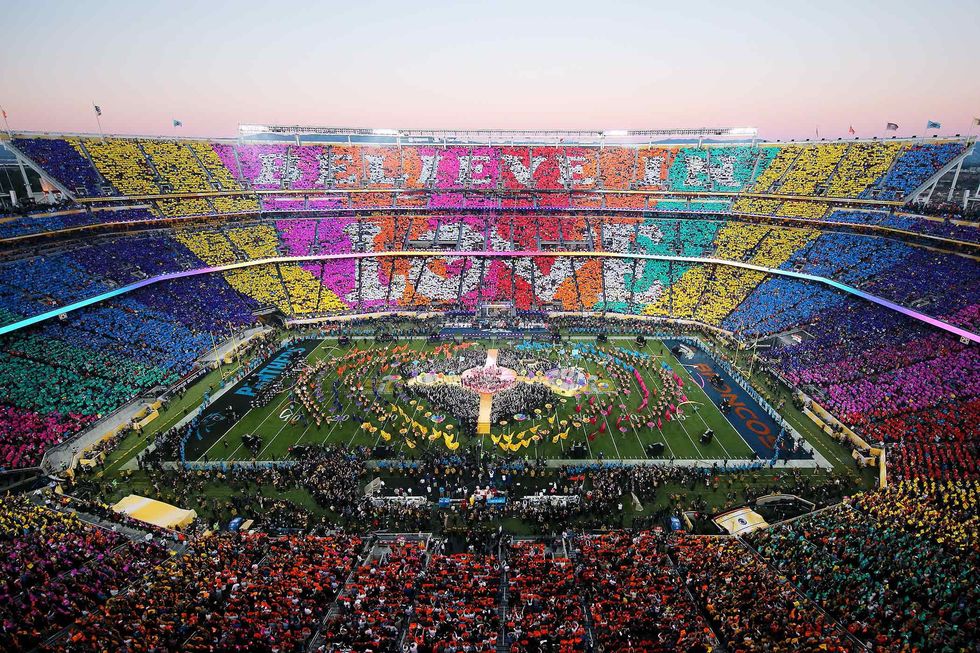 Photo Credit: Ezra Shaw/Getty Images.
Favorite part of the job: "I'm in the unique position of building amazing relationships with every single department that's involved in getting the game on air. I get to see and appreciate what each team contributes to the whole. Not a lot of people get that."
Emmy tally: Two. "One hasn't arrived yet; the other is in my home office and sits right behind me when I'm on Zoom. I'm always asking Harold [Bryant] if he can lend me a few until I catch up to him!"
Meet-your-heroes moment: "I've always admired [activist and former WNBA All-Star] Swin Cash and was finally able to meet her one-on-one via Zoom a few months ago to discuss the challenges of raising Black sons in the U.S."
Favorite Super Bowl halftime show: Super Bowl 50, with Beyoncé, Coldplay, and Bruno Mars
MEMORABLE MOMENTS: Super Bowl 50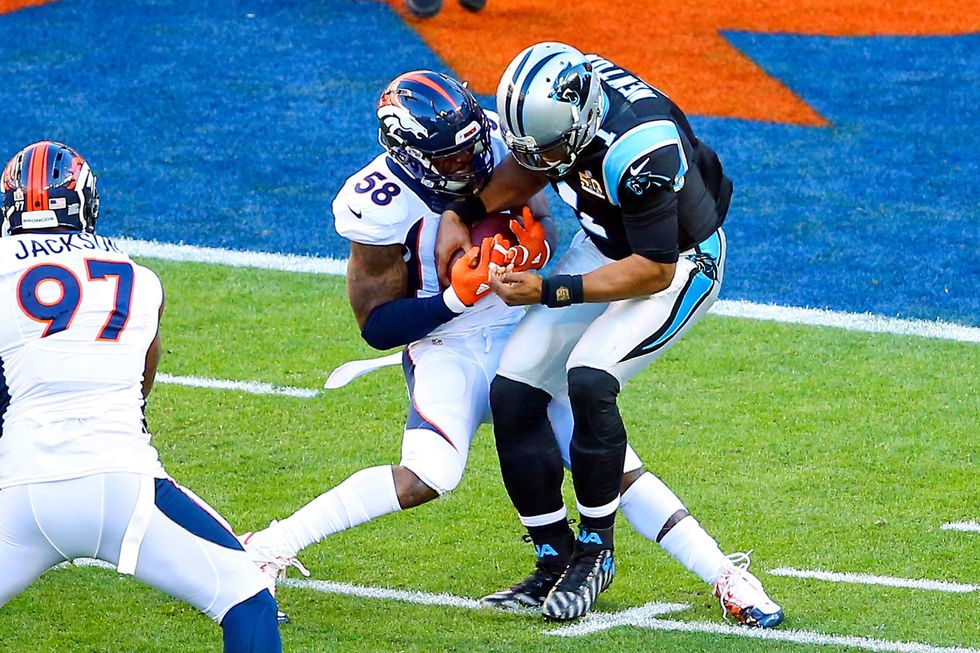 Photo Credit: Rich Graessle/Corbis/Icon Sportswire via Getty Images.
Von Miller of the Denver Broncos takes the ball from Carolina Panthers' quarterback Cam Newton, causing a fumble during the first quarter.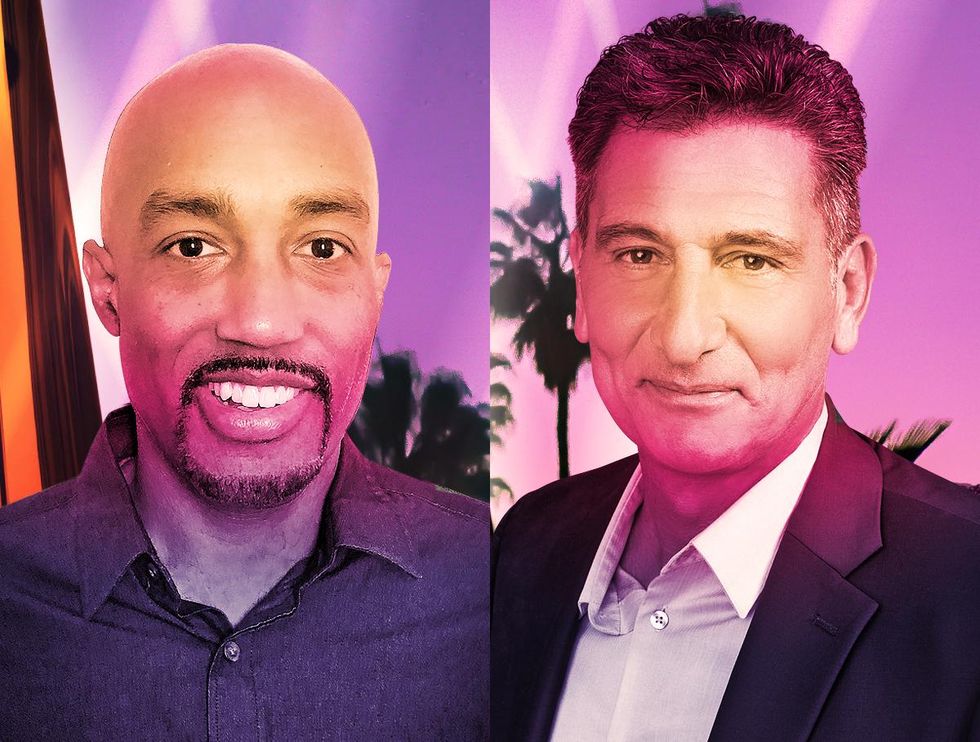 Photo Credit: John P. Filo/CBS.
KIMANI MORALES
Producer, CBS Sports
GENE STERATORE
NFL Rules Analyst
Two years ago CBS brass matched producer Kimani Morales, then an 18-year veteran of the Sports division, with Gene Steratore, who was retiring early from a long career as an NFL and NCAA referee to become the network's first rules analyst. It turned out to be a perfect partnership: Morales taught Steratore, a broadcasting newbie, the ins and outs of TV production while Steratore offered Morales a fresh perspective on the weekly matchups: "Fans love to scream at the officials," says Morales, "but working with Gene has given me such a nuanced view of what they go through, the mental checklist involved in every single decision. You realize how much preparation goes into each game, how the officials are scrutinized by the NFL.
The level of pressure they're under is extreme." And Morales knows about pressure: On a typical football Sunday, he monitors up to seven NFL games, communicating via headset with on-site producers all over the country (plus Steratore, who's been working from his home in western Pennsylvania due to COVID restrictions) so he can hustle Steratore onto the air as soon as an officiating call merits a second, third, or fourth look. It's a big job, but "Kimani operates on such an even keel," says Steratore. "There's a calmness to his confidence that I find very inspiring."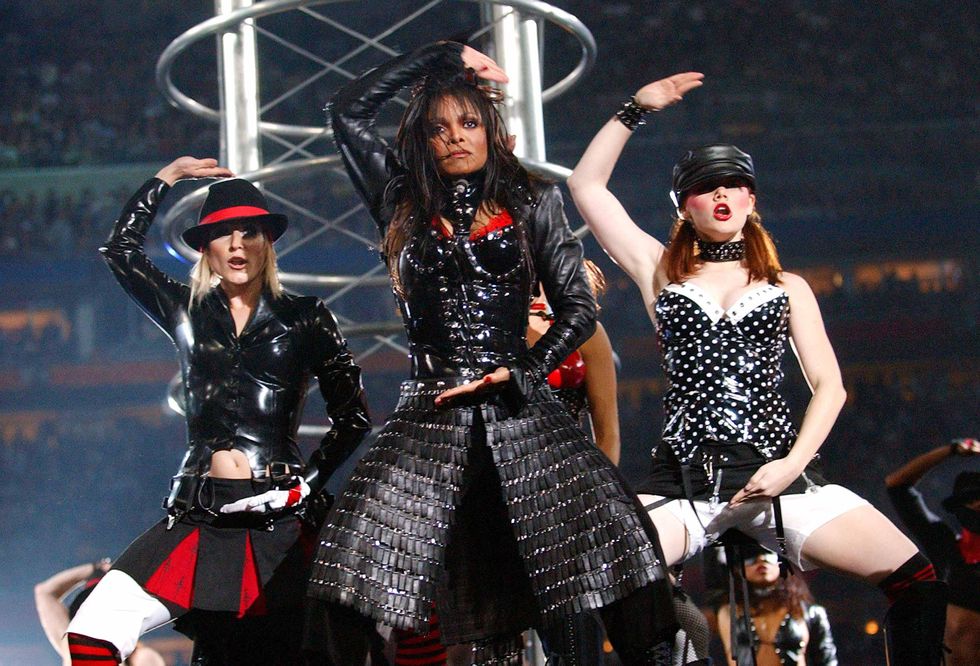 Photo Credit: KMazur/Getty Images
Favorite part of the job: "Producing live games. I played basketball and baseball in high school and college and always loved the rush of competition. Producing doesn't replicate that experience, but it gets to the part of it where you're in the mix, making split-second decisions." —Morales

"Building new friendships while working with such talented people." —Steratore

Emmy tally: Five. "Two are displayed in my house, two haven't arrived yet, and my mom stole one. She was leaving my
house one day and said, 'This would look great on my dresser!'" —Morales
"I've been part of a few Emmy-winning broadcasts but have never received a statue." —Steratore

Meet-your-heroes moment: "Penny Hardaway was one of my idols growing up, and he coaches the Memphis Tigers now. I got to produce a couple of their games a few years ago, and it was really cool to hang out and talk with Penny." —Morales
"Joe Namath! My childhood idol. We both grew up near Pittsburgh and played QB. I've met so many amazing people, but no one like Joe Willie." —Steratore
Favorite Super Bowl halftime show: "I don't pay much attention to celebrities, but my most memorable halftime show also happened to be the first Super Bowl I worked-2004 with Janet Jackson. Up until then Super Bowl games had been blowouts, not great games. We finally get a good one-that fourth quarter was unbelievable!-and all anyone talked about was Janet Jackson!" —Morales
"Gotta be honest... I've never watched one! Lol." —Steratore
MEMORABLE MOMENTS: Super Bowl XVI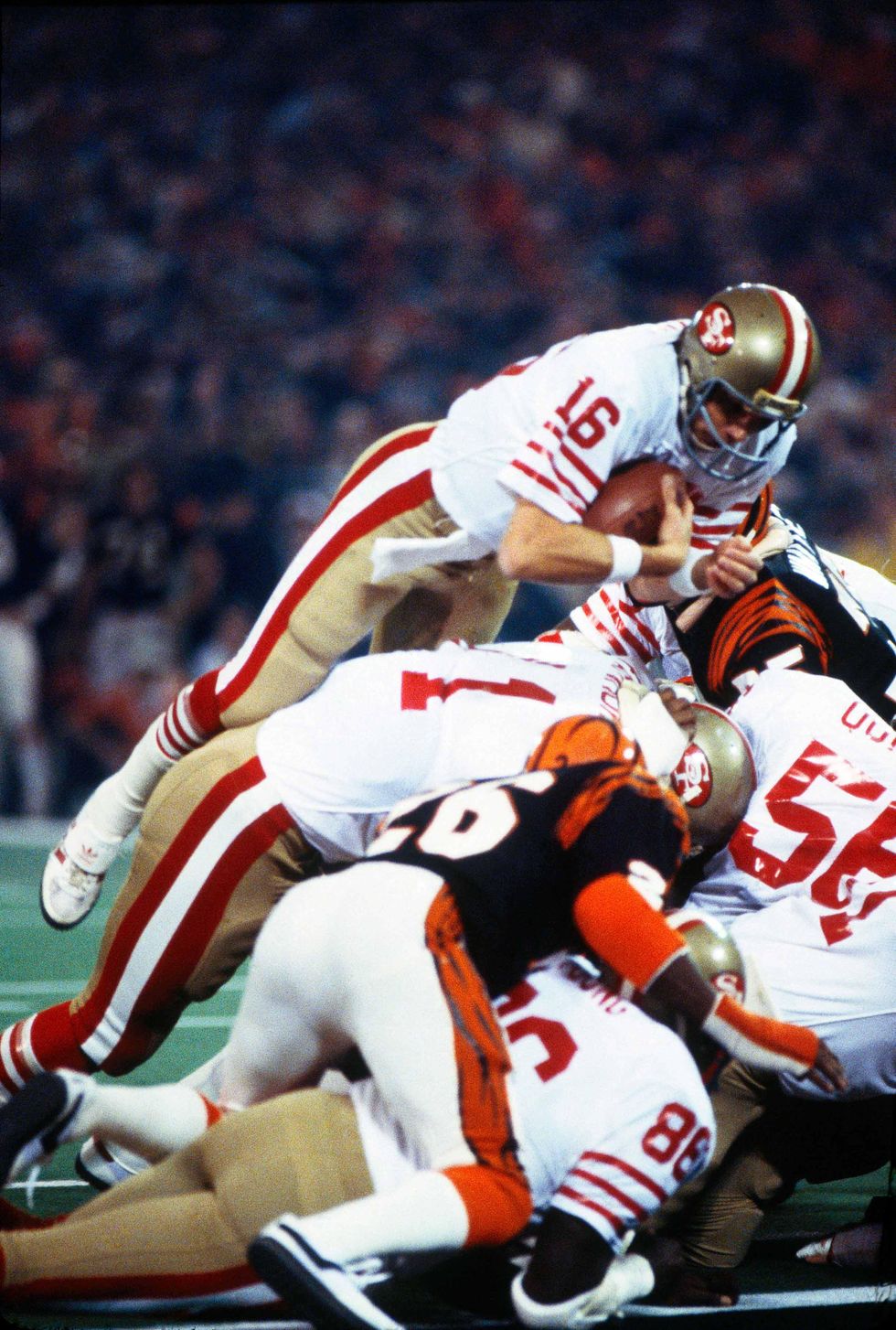 Photo Credit: Focus on Sport via Getty Images
Joe Montana of the San Francisco 49ers dives over his teammates and Cincinnati Bengals players in 1982.
MEMORABLE MOMENTS: Super Bowl I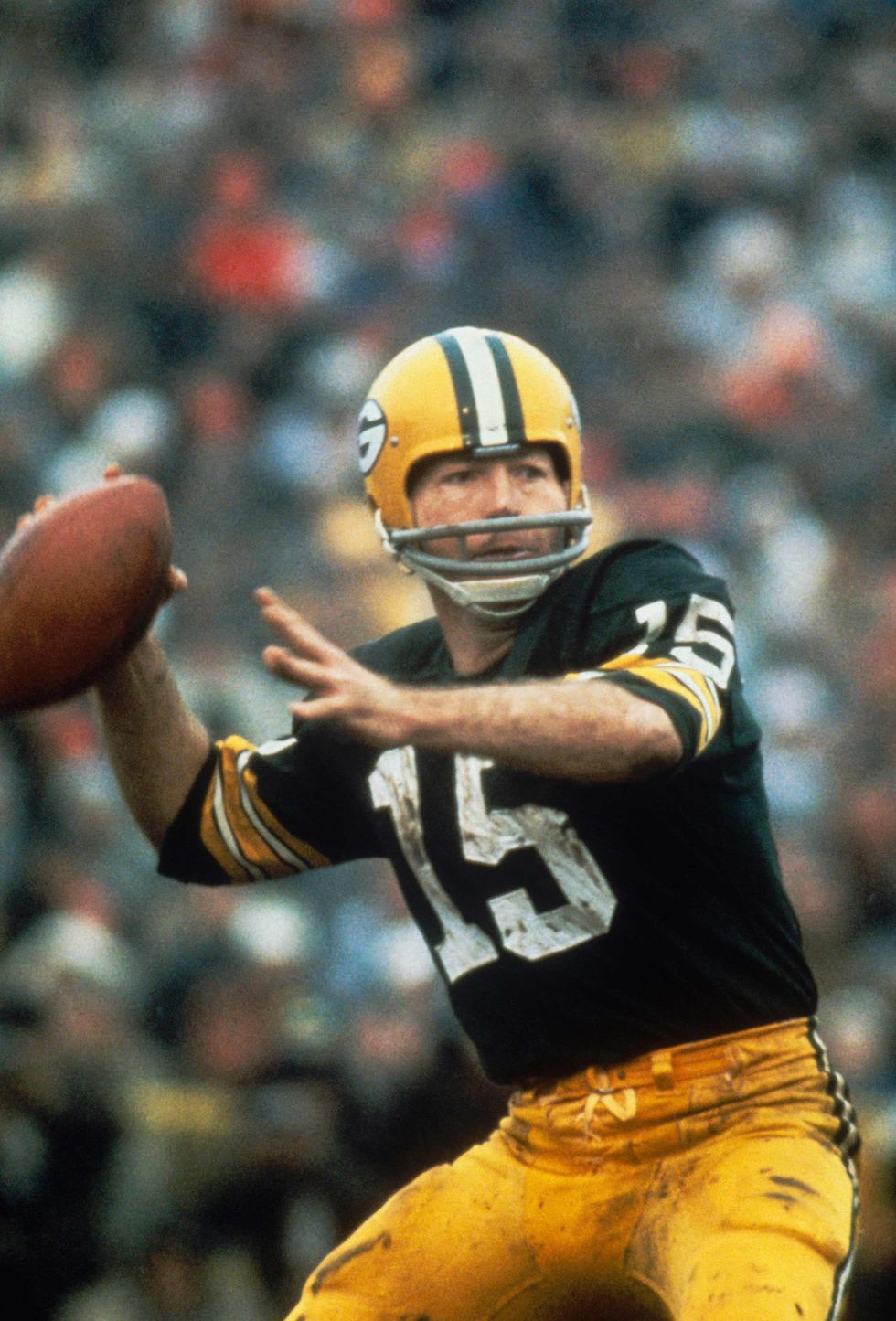 Photo Credit: Focus on Sport/Getty Images.
Bart Starr of the Green Bay Packers throws a pass during Super Bowl I against the Kansas City Chiefs at Memorial Coliseum on October 15, 1967 in Los Angeles. The Packers defeated the Chiefs 35-10.

MEMORABLE MOMENTS: Super Bowl XLVII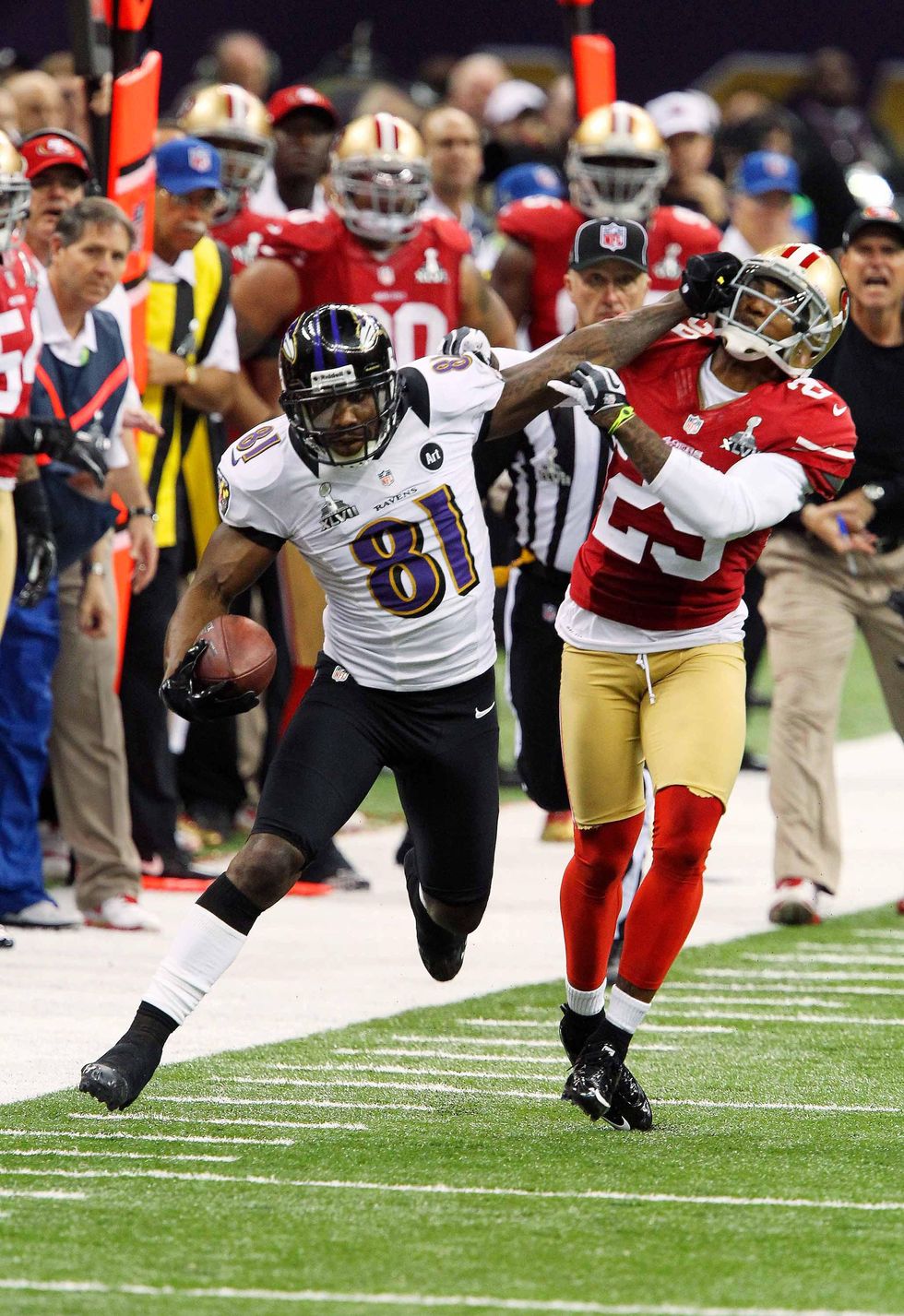 Photo Credit: Al Pereira/Getty Images.
Anquan Boldin of the Baltimore Ravens fights off Chris Culliver of the 49ers in 2013.