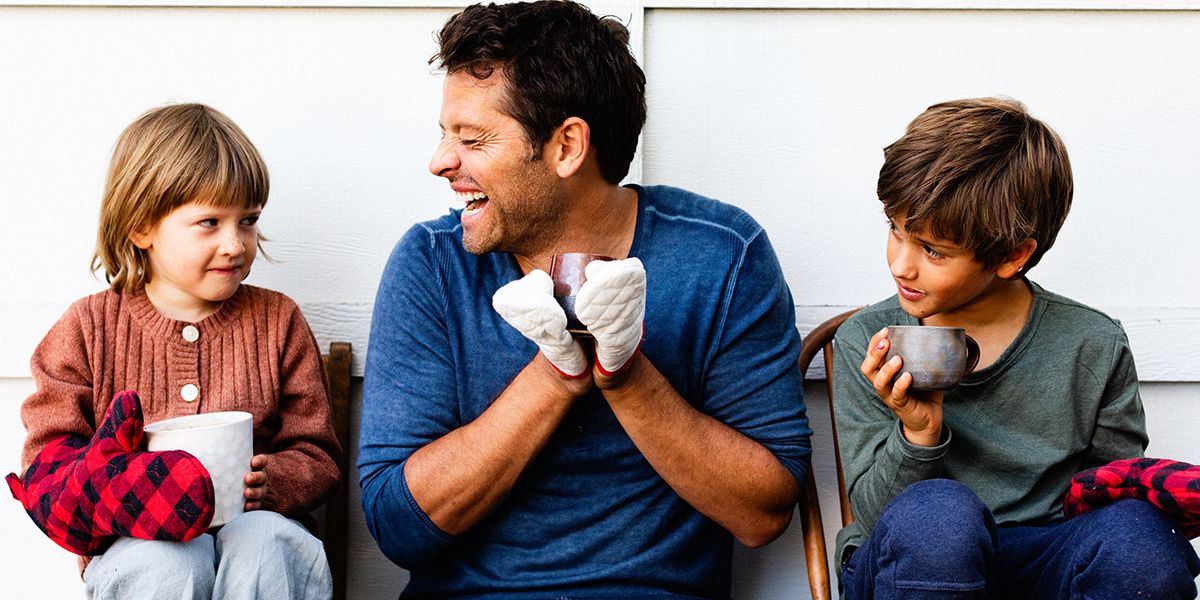 Photo Credit: Michele M. Waite Photography.
So long, chicken fingers! Supernatural star Misha Collins helps kids design (and devour!) innovative, good-for-you meals.
Supernatural returns Thursday, Oct. 8 at 8/7c on The CW. Catch up now and stream free via The CW App.
Misha Collins remembers the indignity like it was yesterday. The actor—who plays the angel Castiel on The CW's Supernatural, which ends its 15-year run this fall—asked his then-2-year-old son, West, to try guacamole.
"He took one bite and spit it straight into my face," says Collins, speaking on the phone from the home he shares with wife Vicki Collins; West, now 9; and daughter Maison, 7. "He looked at me and said, 'I won't eat that. It's disgusting!'"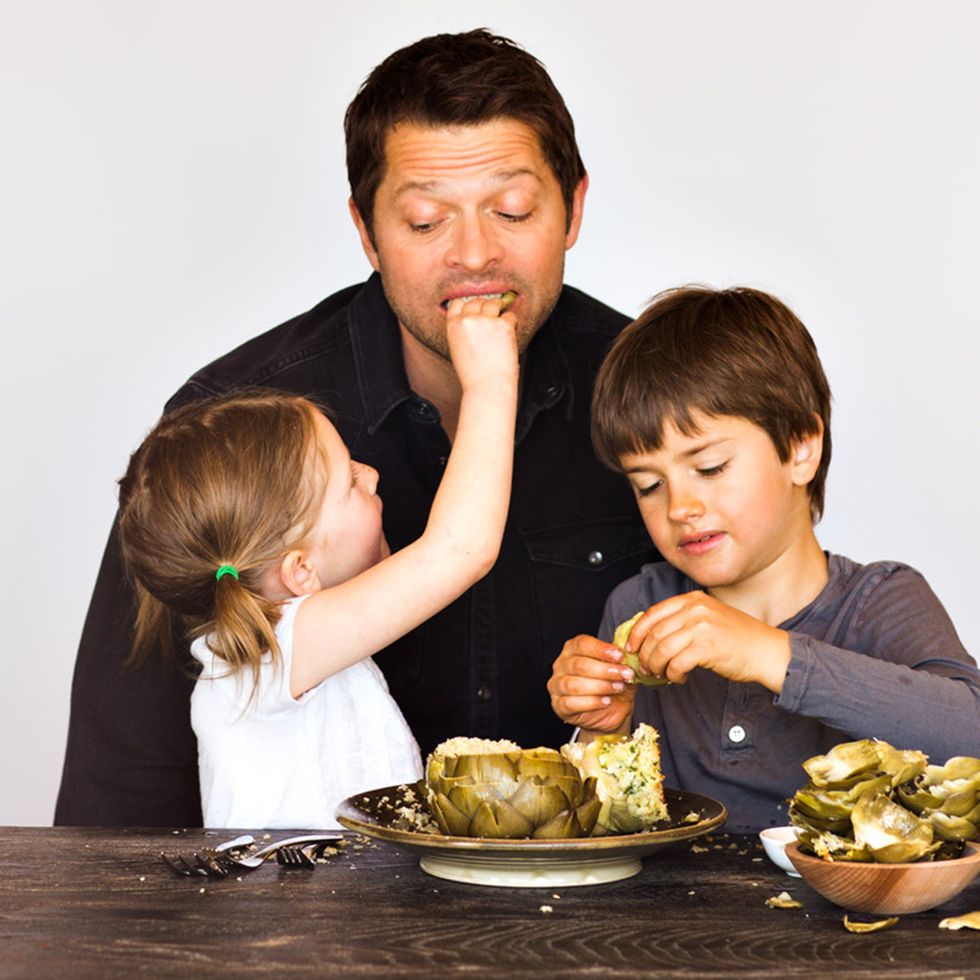 Misha Collins prepping a family meal with kids Maison (left) and West.
Photo Credit: Michele M. Waite Photography.
The goopy incident became a turning point for the Collins family. They started letting West pick out food at the supermarket and prepare it himself. While the results weren't Michelin star-worthy (Brussels sprouts in cream of mushroom soup, anyone?), the pride shown in West's face suggests it was well worth it.
"We realized that if the kids engage in the cooking process, they're going to eat the food," says Misha Collins, in the midst of making grape jelly for canning. "It was an epiphany that started shifting things in our family. It also became the germ of our cookbook."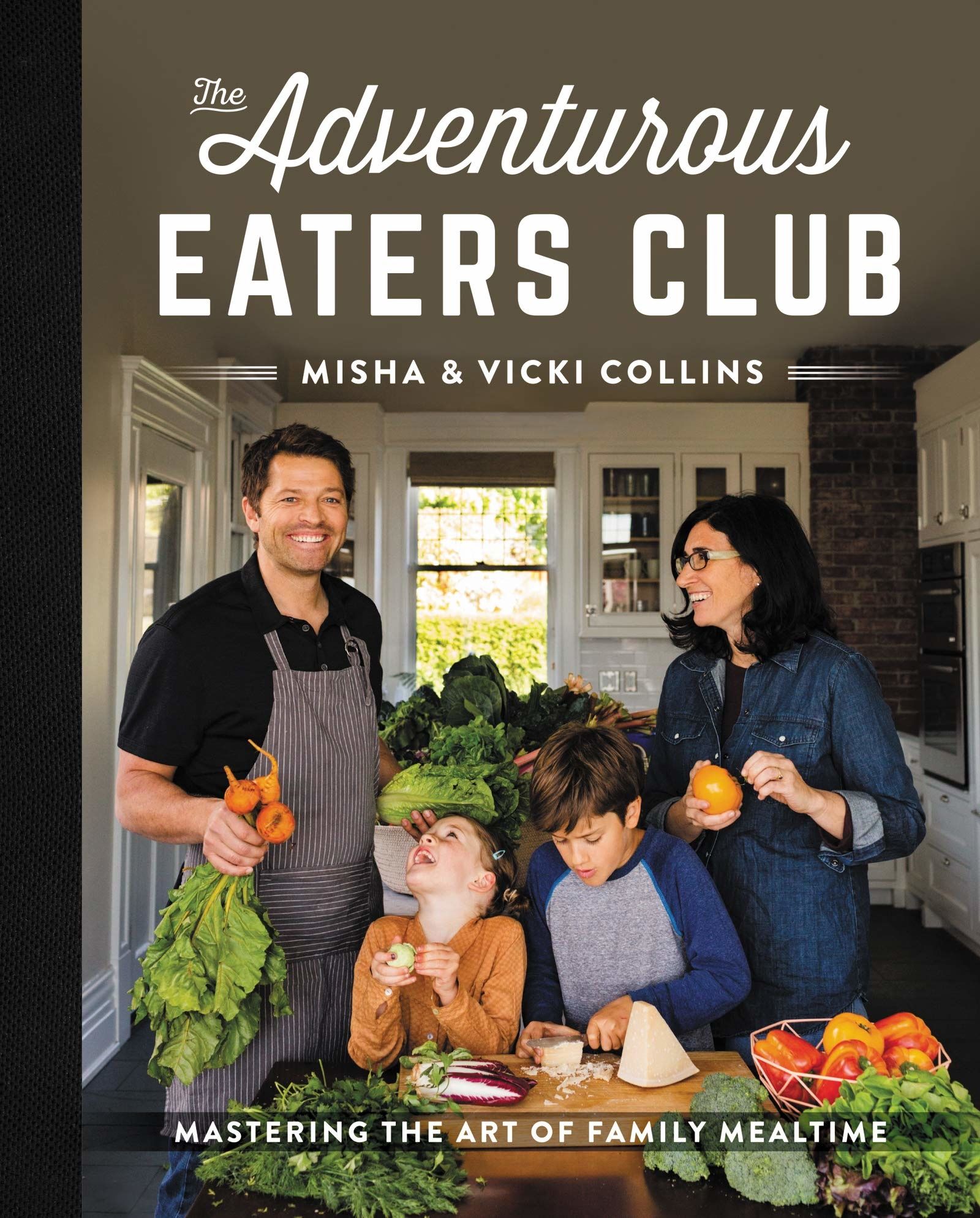 Photo Credit: Michele M. Waite Photography.
Co-written with his wife, The Adventurous Eaters Club: Mastering the Art of Family Mealtime is more than a collection of recipes. It's a guidebook for empowering kids in the kitchen, much as Collins has with his YouTube show Cooking Fast and Fresh with West.
The book features playful takes on healthy eating, like Salad Popsicles and Shiitake Crispies. You'll also find silly kid concoctions like Spaghetti in Jam Sauce. "If you approach cooking as a form of play," Collins says, "you invite the children into the kitchen in a way that excites them."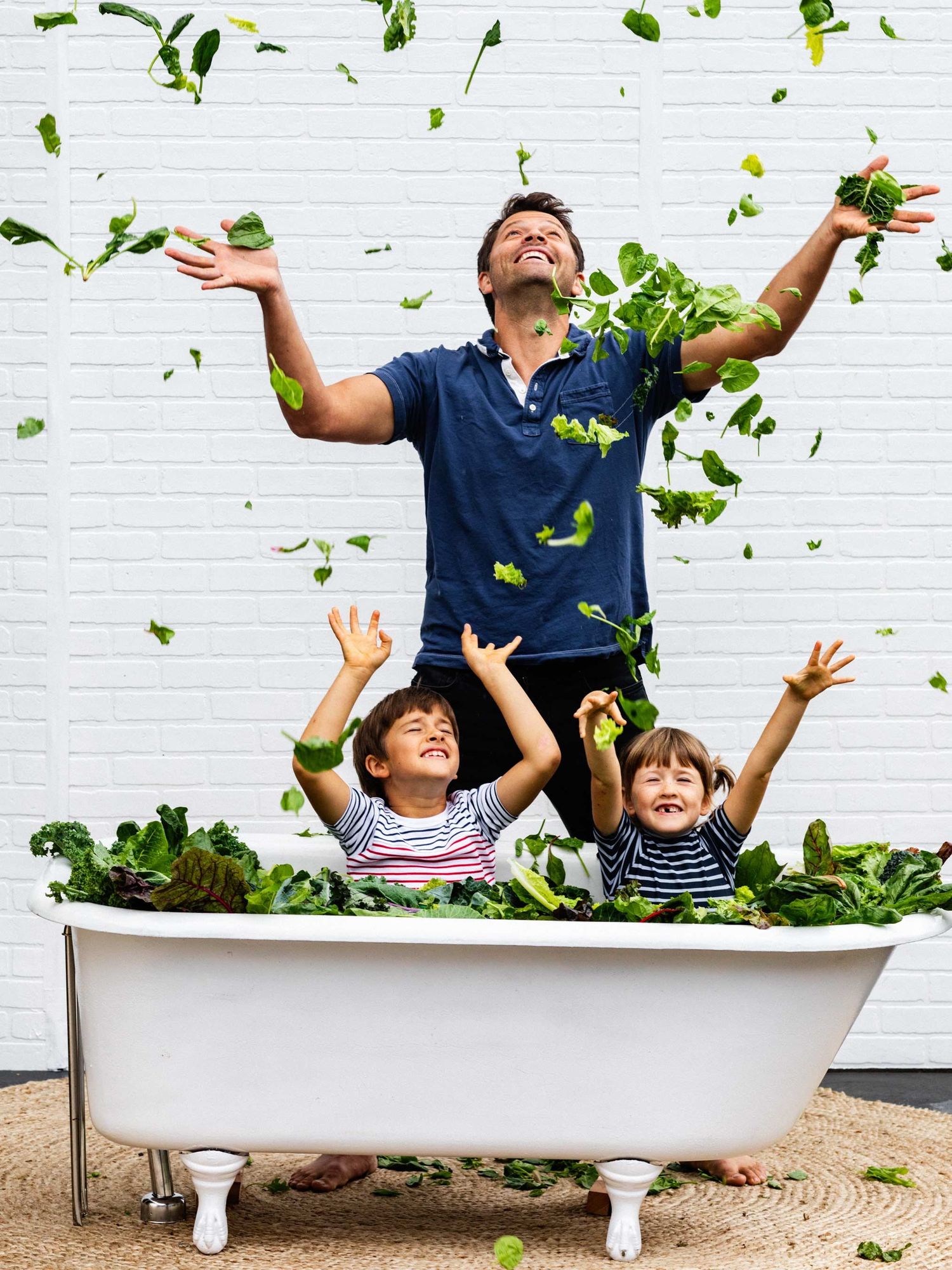 Lettuce entertain you! Misha Collins' new cookbook is fun for the whole family.
Photo Credit: Michele M. Waite Photography.
Does that mean West and Maison will be dumping Collins' homemade jelly over pasta? "No," he says, chuckling. "I'd never let them touch my jelly for something so blasphemous."
Trust us: After playing an angel for 11 years, the man knows a little something about blasphemy.
Green Confetti Frittata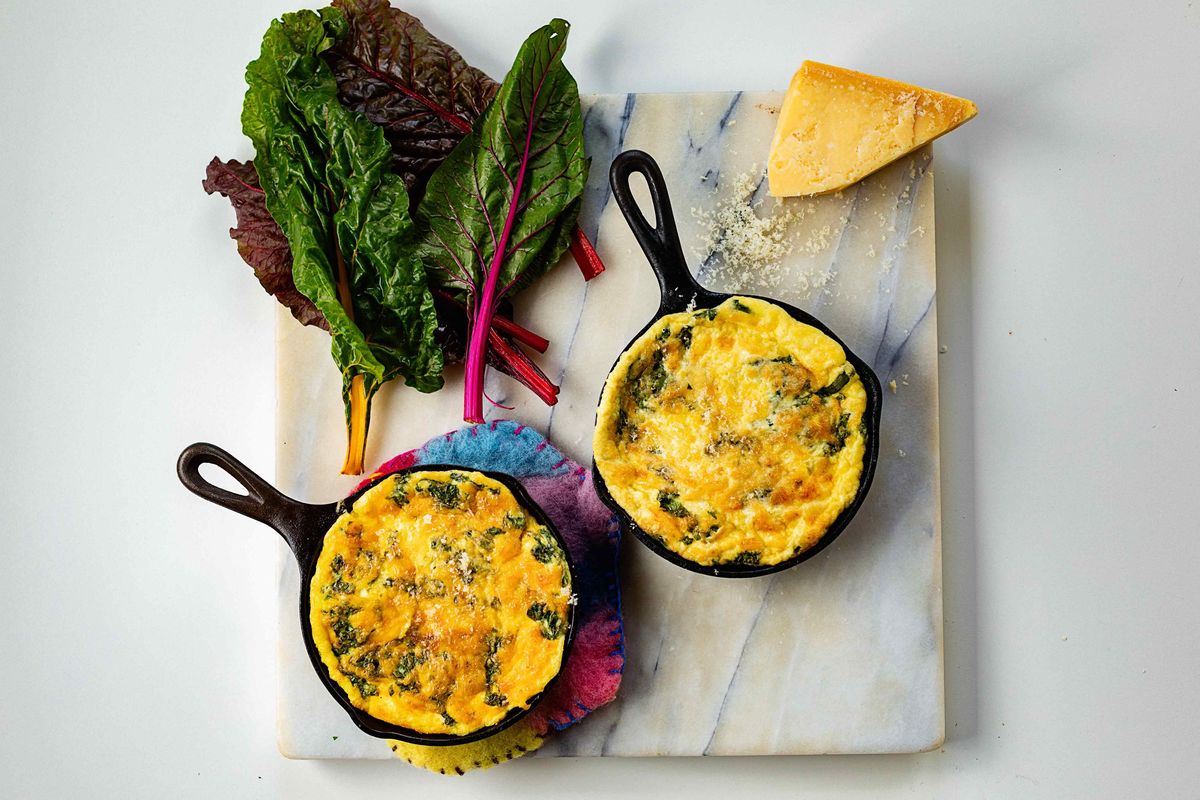 Nutritious and delicious, this "Green Confetti Frittata" is one of many healthy recipes featured in The Adventurous Eaters Club cookbook.
Photo Credit: Michele M. Waite Photography.
One of the wonders of frittatas is that they work with any combo of veggies, and now that frittatas are part of our family's repertoire, we use them to explore new veggie varieties. It can be a super-simple affair, or it can be an improvisational playground for the whole family. This version uses a single leaf of chard (snipped into "confetti") to ease kids into relishing green specks.
Ingredients:
• 1 leaf Swiss or rainbow chard (Yes, just one leaf—the goal here is to introduce the visual of leafy green specks without altering the flavor or texture.)
• 6 eggs
• 1 cup milk
• Salt to taste
• 2 tablespoons butter
• ¾ cup of grated Swiss cheese or Gruyère cheese
• ¾ cup grated mild cheddar cheese
* Preheat the oven to 350 degrees F.
Instructions:
— Combine the eggs, milk, and salt in a medium bowl and whisk until well mixed.
— Melt the butter into a medium-size pan (preferably cast iron) over medium heat. Swirl the butter so it coats all sides of the pan. Once the pan is evenly coated, pour the excess melted butter into the whisked eggs and give them a stir. Set aside.
— Add the chard confetti to the pan and stir until just wilted. If there's water in the pan after sautéing the greens, press the greens into the pan with a spatula and tip the pan to pour out the excess into the sink.
— Pour the egg mixture into the pan. Top one side of the pan with cheddar and the other with Gruyère. Pop the pan into the oven and bake for 25 minutes. Stick a toothpick in the middle: If it comes out mostly clear, it's ready.
— Let the frittata cool for a few minutes, then slice into wedges and serve.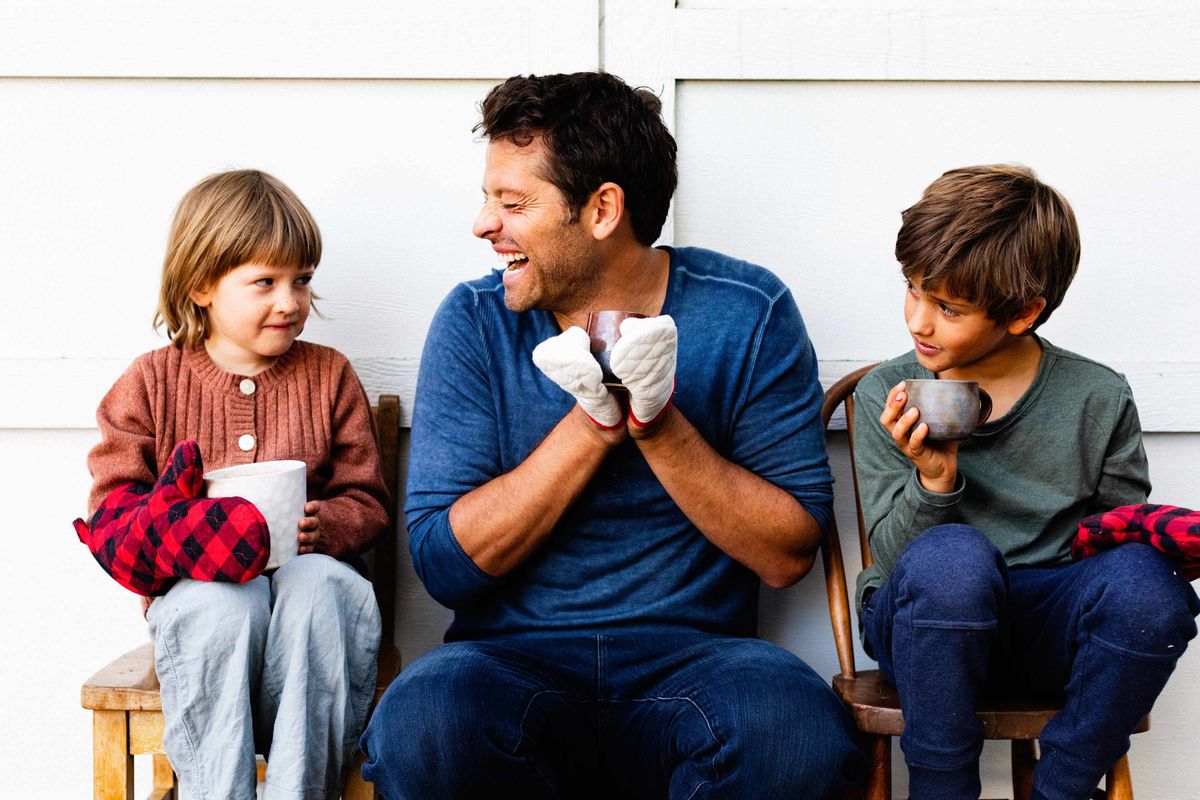 Photo Credit: Michele M. Waite Photography.
Kid's Job!
Wash and dry the chard. Hold the stem at the bottom, like a handle, in one hand. Use your other hand to tear the leaves away from the stem in one swoop. Set aside the stems or use them for a duel. Using safety scissors, snip off tiny pieces of the leaves to make teeny green confetti. Set aside.
Excerpted from The Adventurous Eaters Club by Misha and Vicki Collins. Reprinted with permission from HarperOne, an imprint of HarperCollins Publishers. Copyright 2019.
Misha Collin's Essential Kitchen Items
Butcher block countertop: "I like cutting directly on the countertop. Ours was pulled out of a Chicago public school shop class. I love that it has all these carvings from the middle schoolers."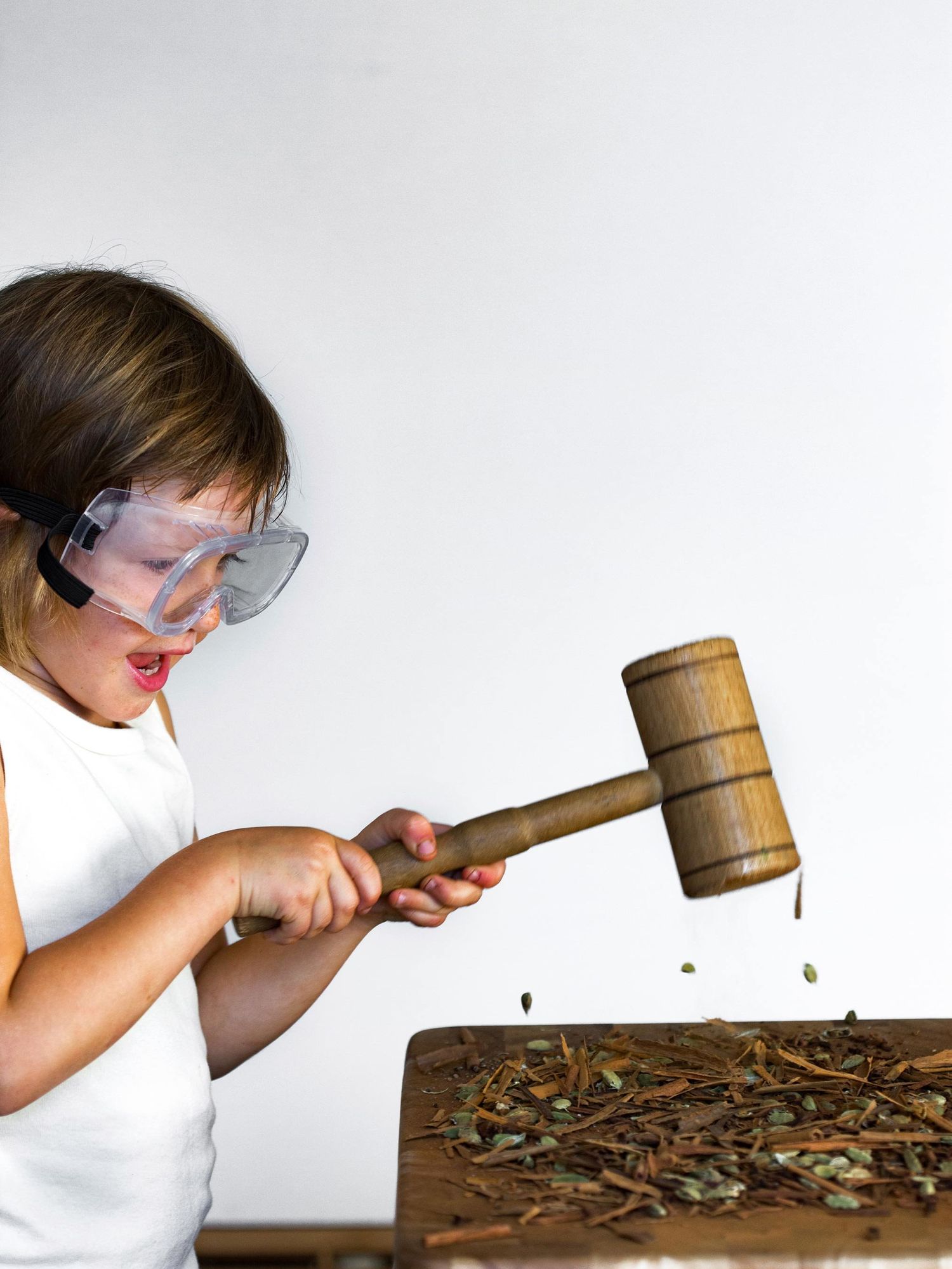 Photo Credit: Michele M. Waite Photography.
Wooden mallet: "Mine is from the 1800s and made of maple. It tenderizes and crushes things, and is a great way to exorcise demons."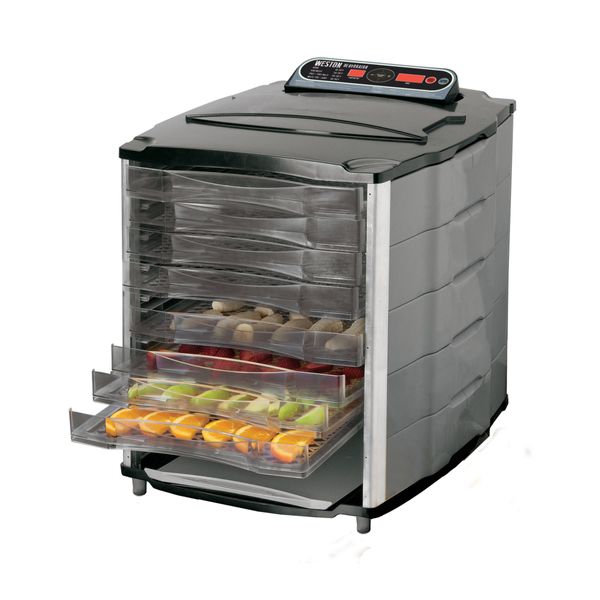 Photo Credit: Williams Sonoma.
Dehydrator: "Right now it's turning the grape skins from the jam into fruit leather for the kids' lunches."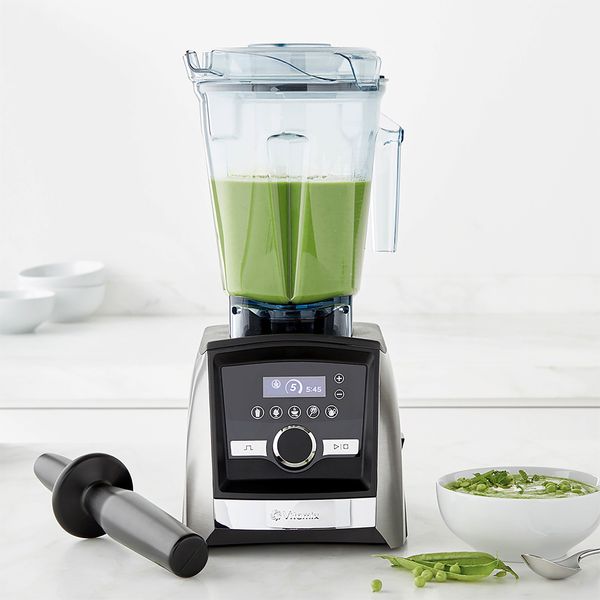 Photo Credit: Williams Sonoma.
A powerful blender: "Ours is a Vitamix. We love it and probably use it way too much."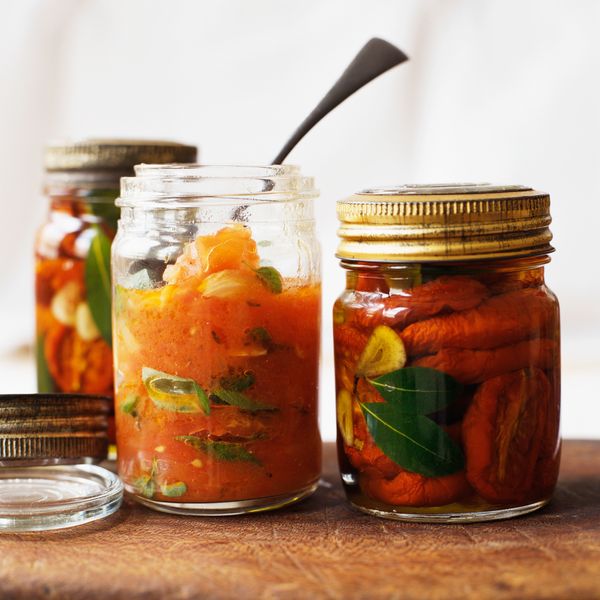 Photo Credit: Tottenham Hotspur FC/Getty Images.
Pint-size canning jars: "I'm proud that my pantry is full of things that I've put in jars. For me, if I'm canning, it's a sign of good mental health."
Originally published in Watch Magazine, January-February 2020.
Supernatural returns Thursday, Oct. 8 at 8/7c on The CW. Catch up now and stream free via The CW App.
Cooking Fast and Fresh
From extreme baking to spruced up veggies, Misha Collin's cooking channel on YouTube is absolutely delicious. Here's a taste of what he and the kids serve up.