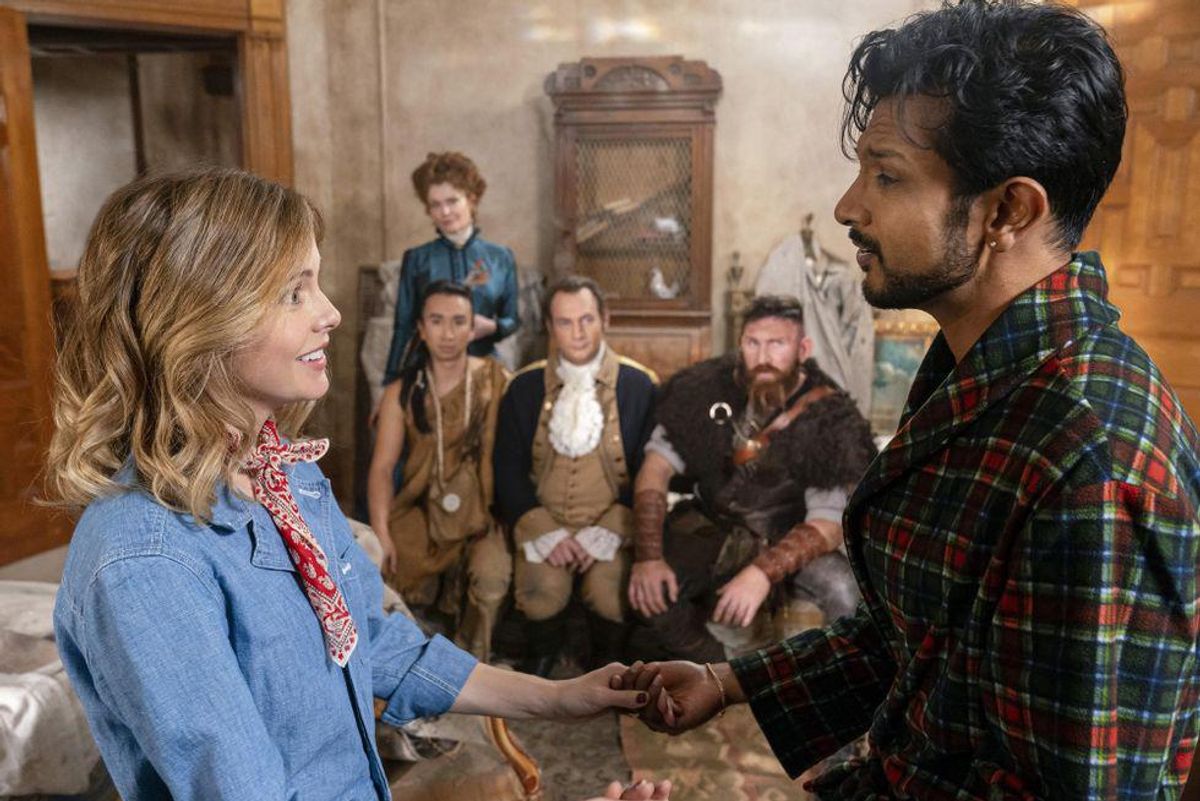 Photo credit: Cliff Lipson/CBS
Who's who in the Ghosts ensemble...
Román Zaragoza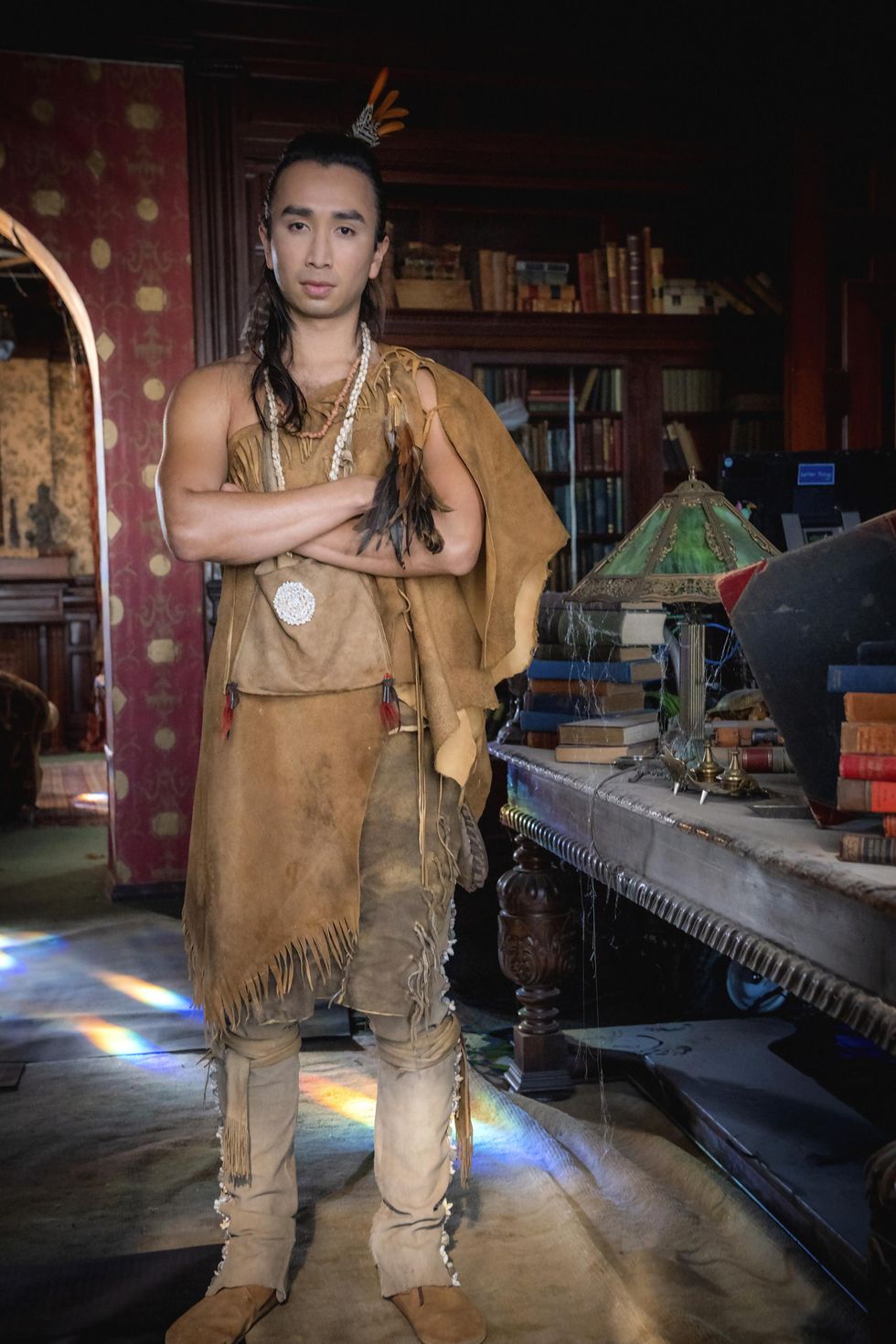 Photo credit: Cliff Lipson/CBS
Stumptown actor Zaragoza plays Sasappis, a snarky Native American who mostly rolls his eyes at his fellow specters. "We consider him the Chandler of the group," says executive producer Joe Wiseman. "He's got this brilliant, biting sarcasm, and he's very over this whole ghost thing."
Rebecca Wisocky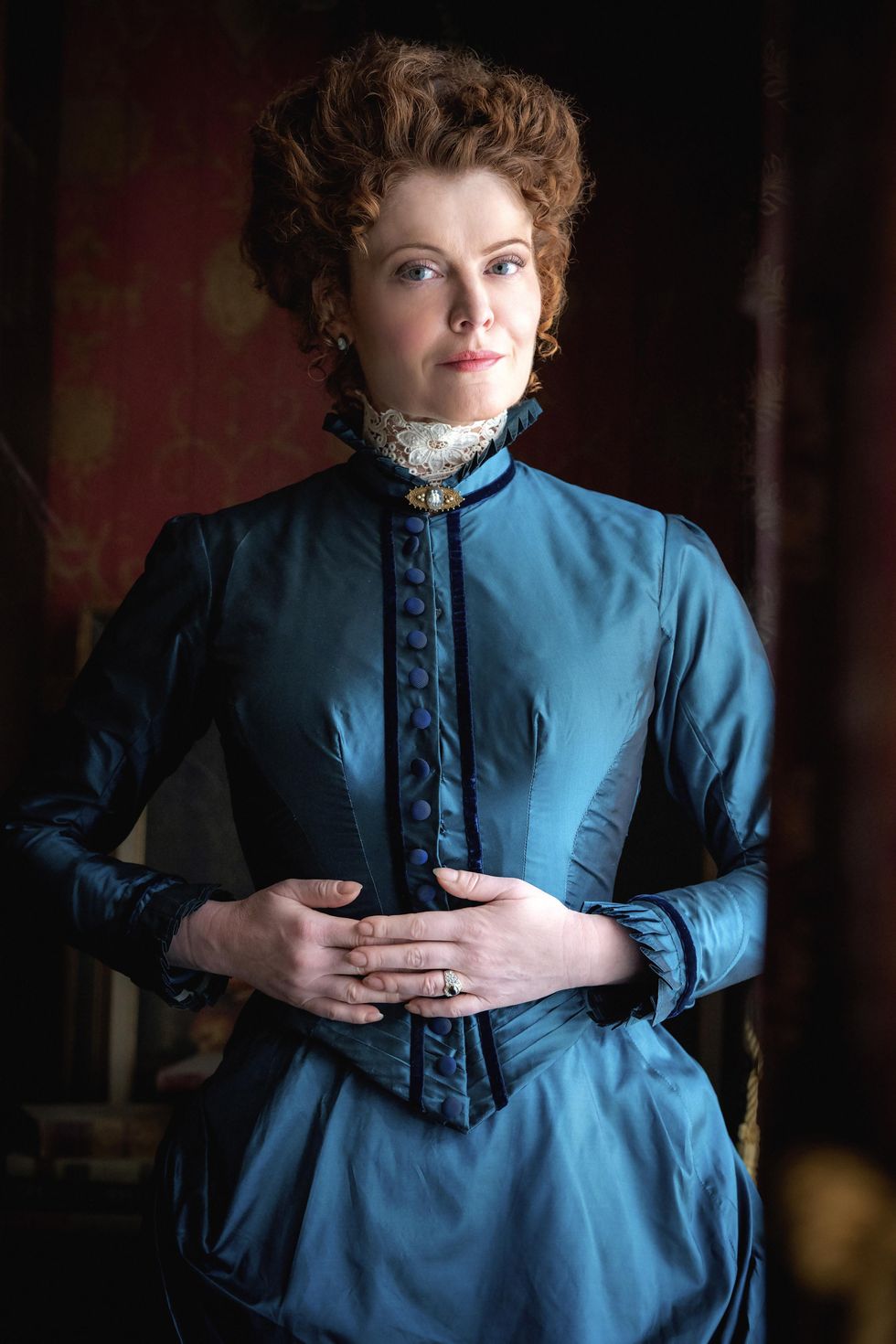 Photo credit: Cliff Lipson/CBS
She plays 1880s society woman Hetty, who was once married to a robber baron. Known for her socialite role on the Lifetime series Devious Maids, "Rebecca walked in as her Ghosts character," Wiseman says. "But while it looks like that's who she is, it's actually a ton of preparation on her part."
Brandon Scott Jones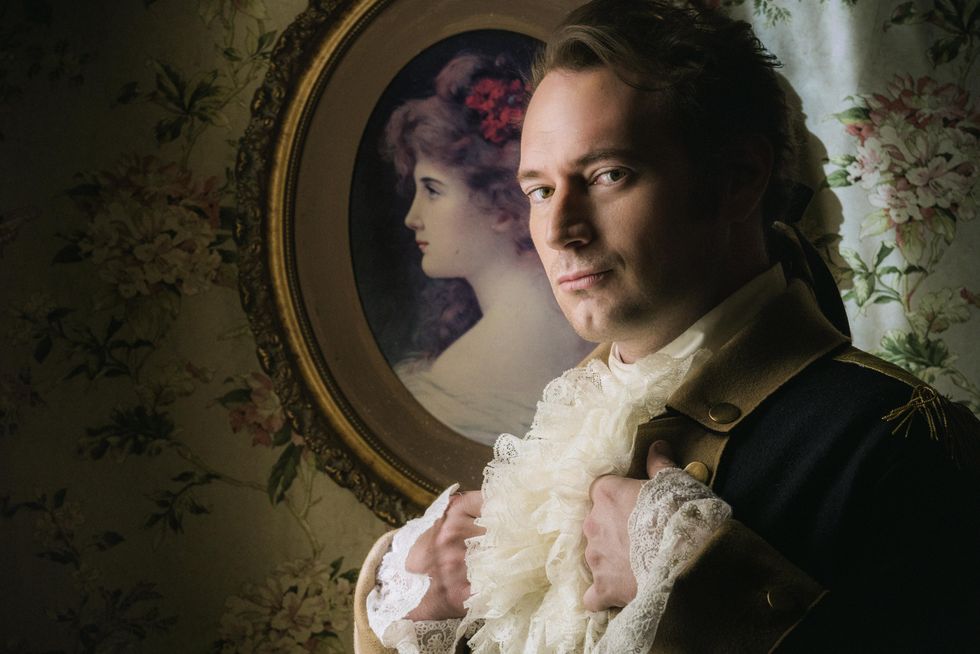 Photo credit: Cliff Lipson/CBS
Already an afterlife veteran from The Good Place, Jones once again roams the other world, this time as pompous Isaac, a 1700s militiaman who died of dysentery. Says Wiseman: "If you've seen Brandon's monologue in the Rebel Wilson movie Isn't It Romantic, you'll understand why we cast him. He's a brilliant comedian who can play serious, too."
Sheila Carrasco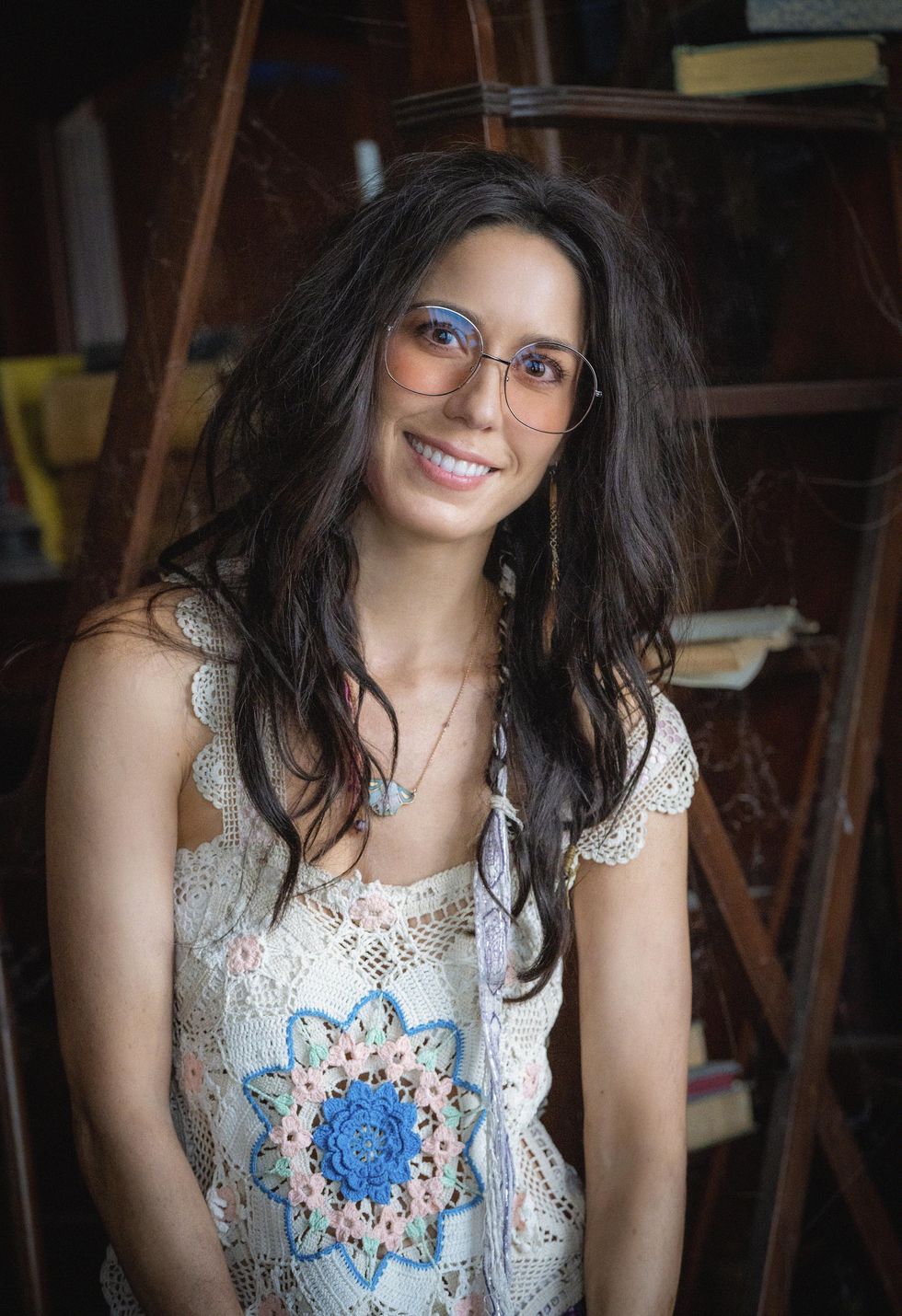 Photo credit: Cliff Lipson/CBS
As a 1960s love child who died after she wandered onto the property from a nearby music festival, Flower brings a patchouli-scented spirit to the mix. Comedian Carrasco "has a real connection to the part," says Wiseman. "The more we learn about Flower, the more Sheila brings things from her personal life to make it hilarious."
Asher Grodman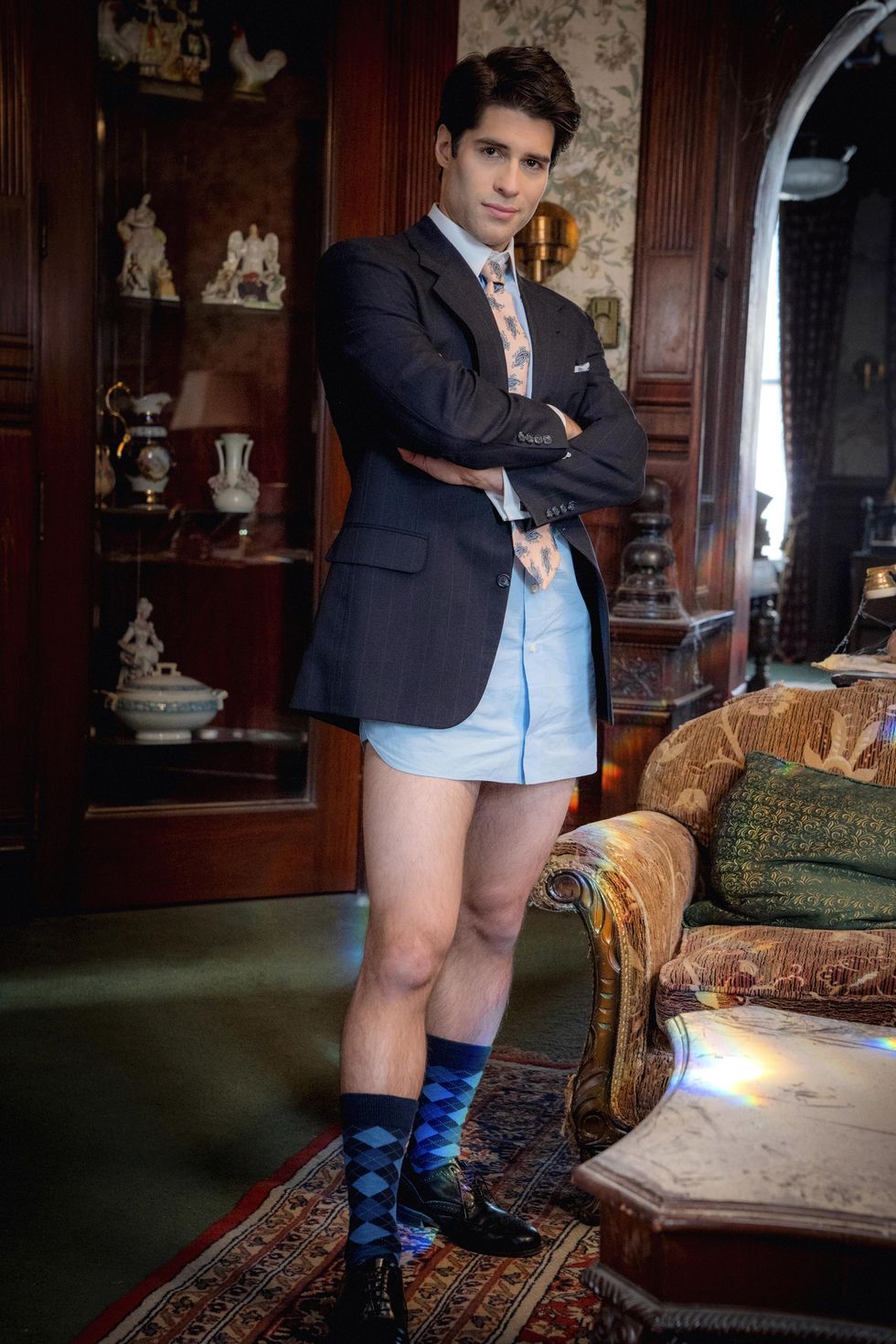 Photo credit: Cliff Lipson/CBS
The Chicago Med alum plays Trevor, a 1990s investment broker whose high-flying trading habits were matched only by his love for partying with B-list celebrities. "Trevor stands out immediately as the guy not wearing pants," Port says. "Asher claims he's not like his character, but his acting is so good, it's hard to tell."
Danielle Pinnock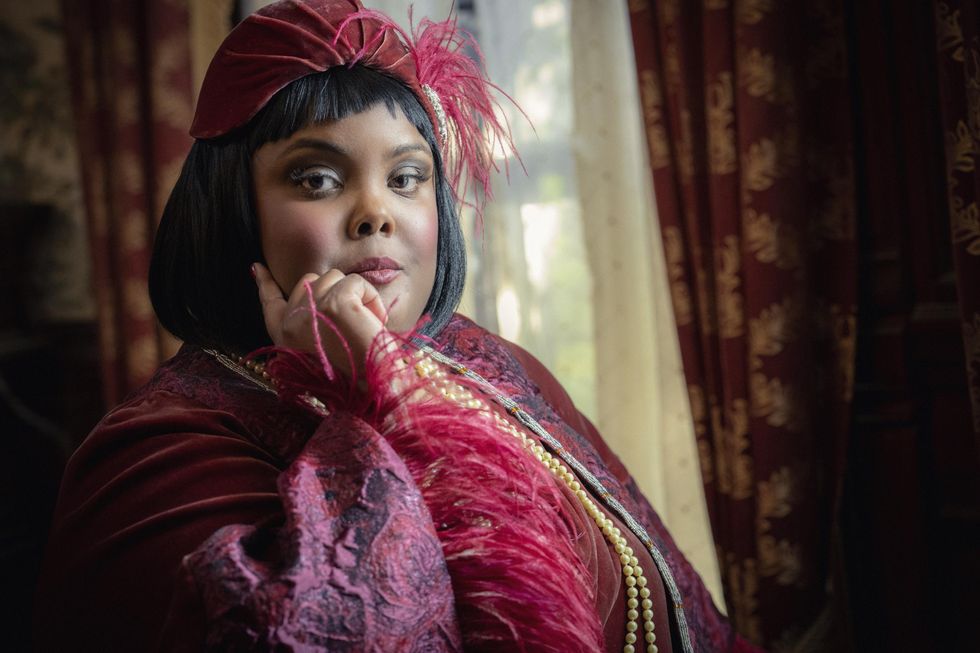 Photo credit: Cliff Lipson/CBS
Best known as Sheldon's math teacher on Young Sheldon, Pinnock here plays Alberta, a 1920s cabaret singer with a larger-than-afterlife personality. "She's kind of the den mother of the group of ghosts," says Port. "Alberta has big diva energy, but Danielle couldn't be further from that in real life."
Devan Chandler Long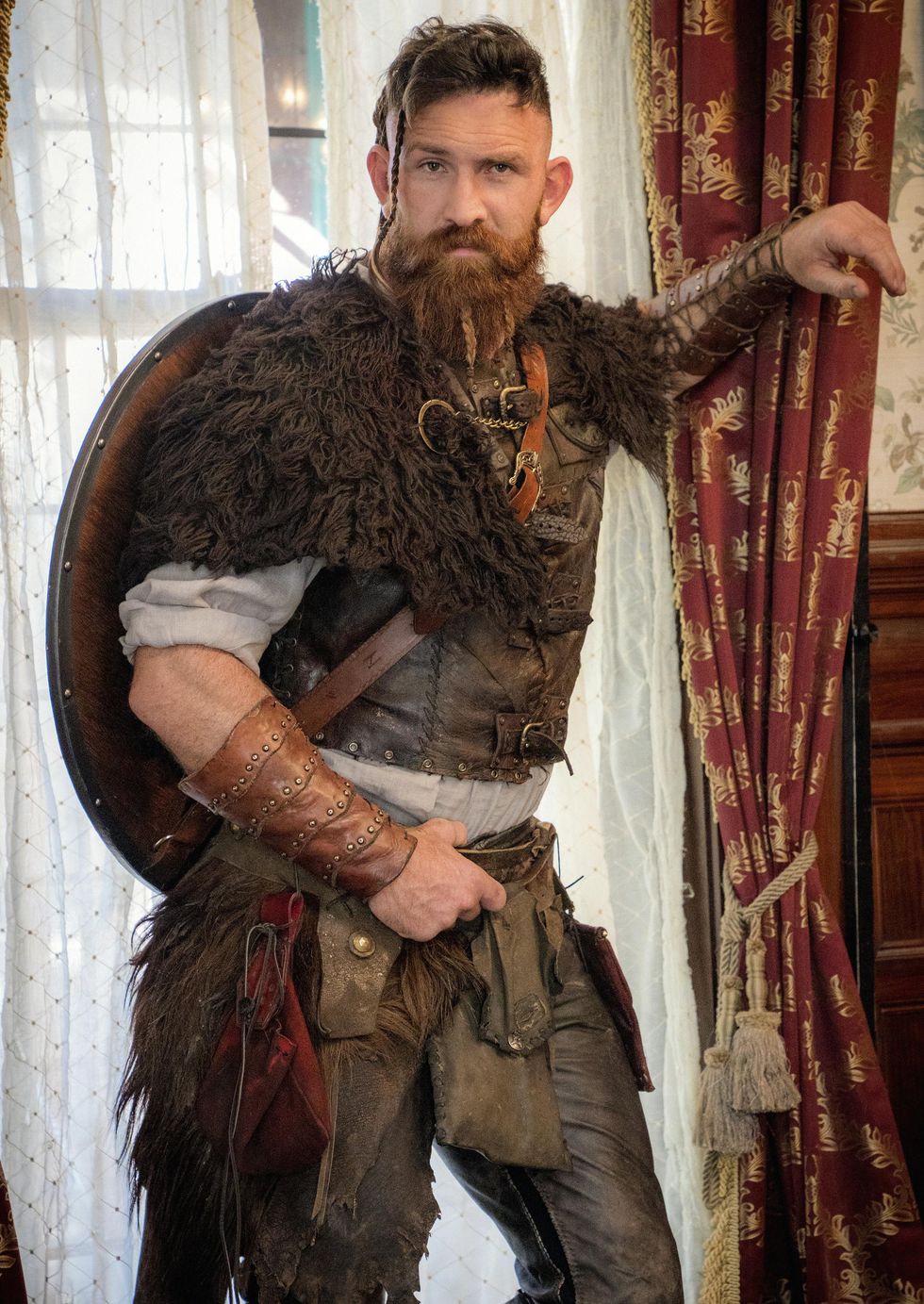 Photo credit: Cliff Lipson/CBS
At nearly 6-foot-5, it's hard to miss the former Doom Patrol star, who portrays the hulking Viking and neat freak Thorfinn. "What's funny is that Devan's brother is actually the tall one in the family," says Port. "At home they call Devan 'Tiny.'"
Richie Moriarty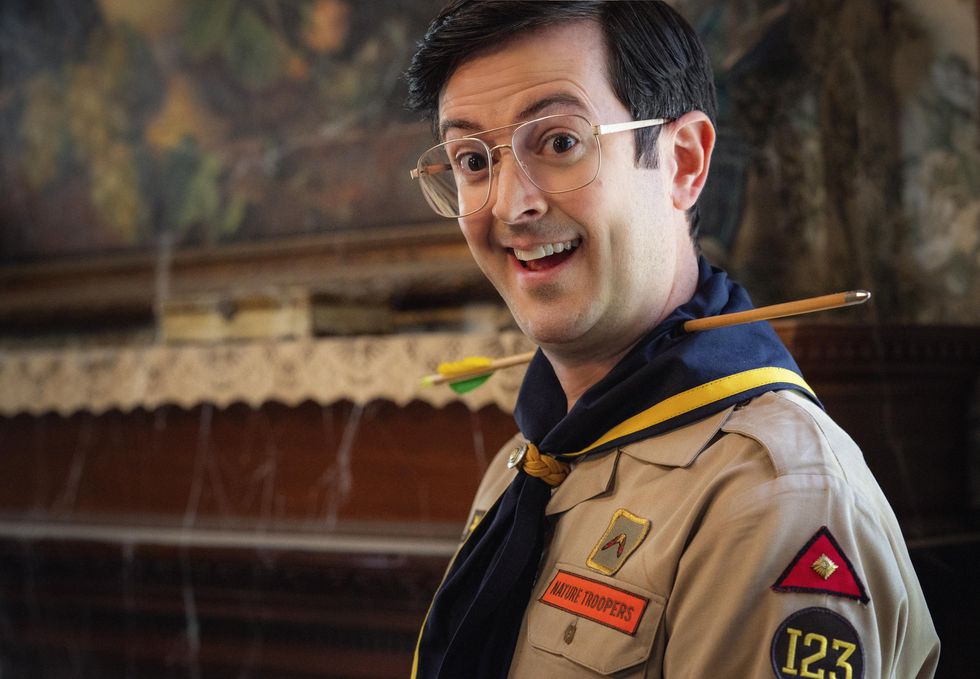 Photo credit: Cliff Lipson/CBS
The actor from What We Do in the Shadows and The Tick portrays Reagan-era scout troop leader Pete, the self-appointed activities director around the house. "Pete's the unfortunate one who spends eternity with an arrow stuck through his neck," says executive producer Joe Port, "but let's just say Richie is killer funny in spite of those challenges."
SUBSCRIBE NOW: Enjoy 4 Digital Plus 2 Print/Digital Issues Of Watch Per Year — For Free!
Watch Ghosts Thursdays at 9/8c on CBS and streaming on Paramount+.