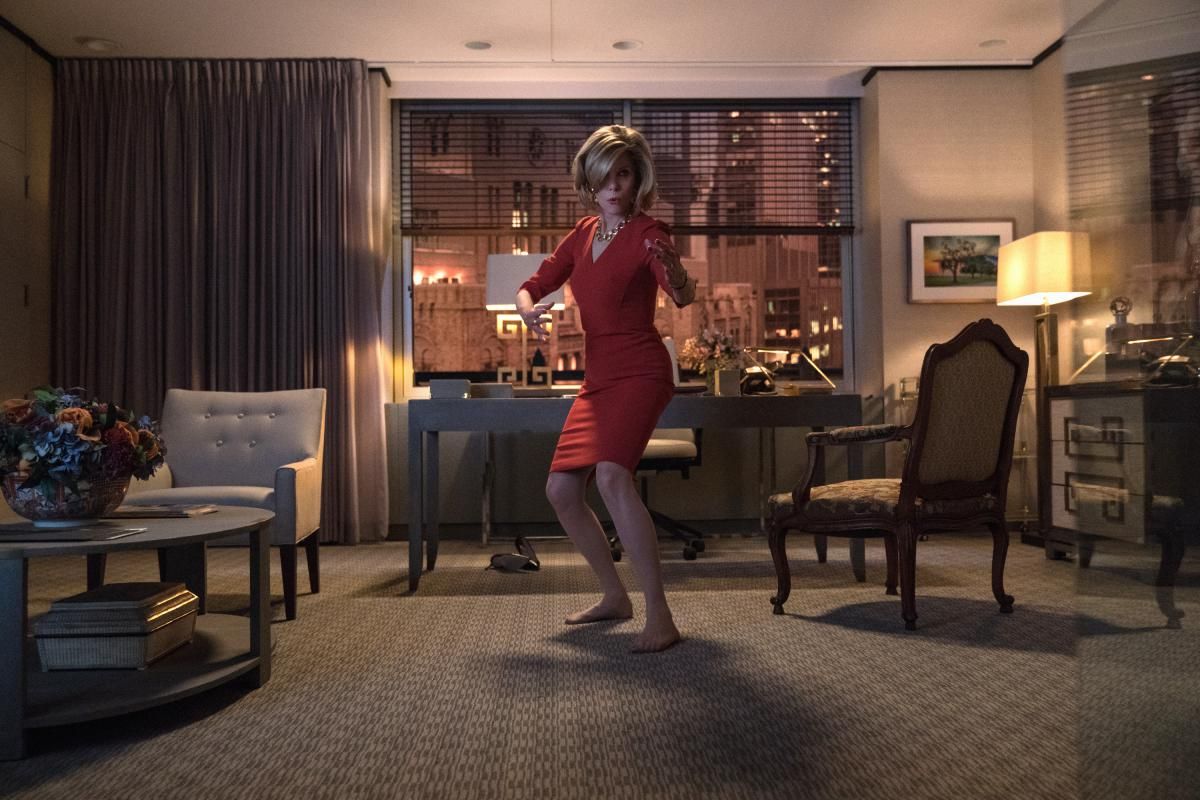 Photo Credit: Elizabeth Fisher/CBS.
Create a swoon-worthy work-from-home set up—inspired by legal eagle Diane Lockhart (Christine Baranski)—with these tips from The Good Fight's set designer.
By Maria Neuman
With many of us trading in long commutes and lunch meetings for Zoom calls on our laptops, there's no better time to spruce up your home office than now. "One of the best ways to create a mood and change is with lighting and color," says Hilda Stark, production designer on The Good Fight. "Natural light is best, but other sources like desk lamps on side tables are good, too."
---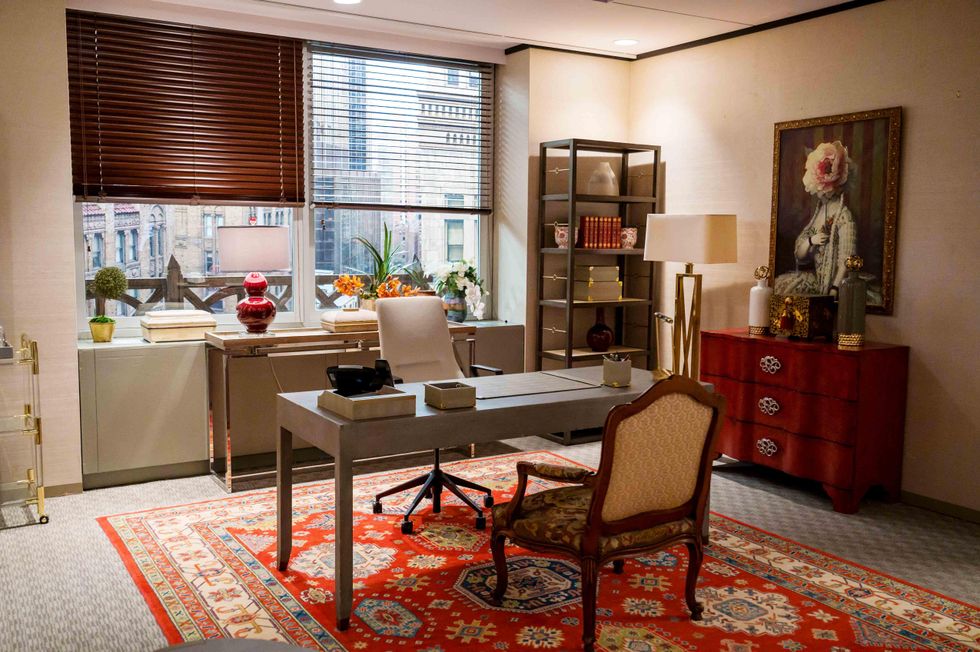 Photo Credit: CBS Interactive Inc.
Stark also suggests adding pops of color with a bright lampshade, vase, or artwork. "I love a dash of red or yellow," she says. Other ways to bring personality to your 9-to-5 nook are by painting one wall in a bold contrast hue, investing in a couple of potted plants ("having something to take care of makes you feel good"), or finding a few key pieces that make you happy, like Diane's (Christine Baranski) whimsical Victorian painting. "The neutrality of this year has felt oppressive, but small things can really liven up a space," says Stark.With that in mind, let's go shopping.
The Good Fight streams exclusively on Paramount+.
DESIGN IS IN THE DETAILS
Keep it simple when transforming your home office.
BOLD & BRIGHT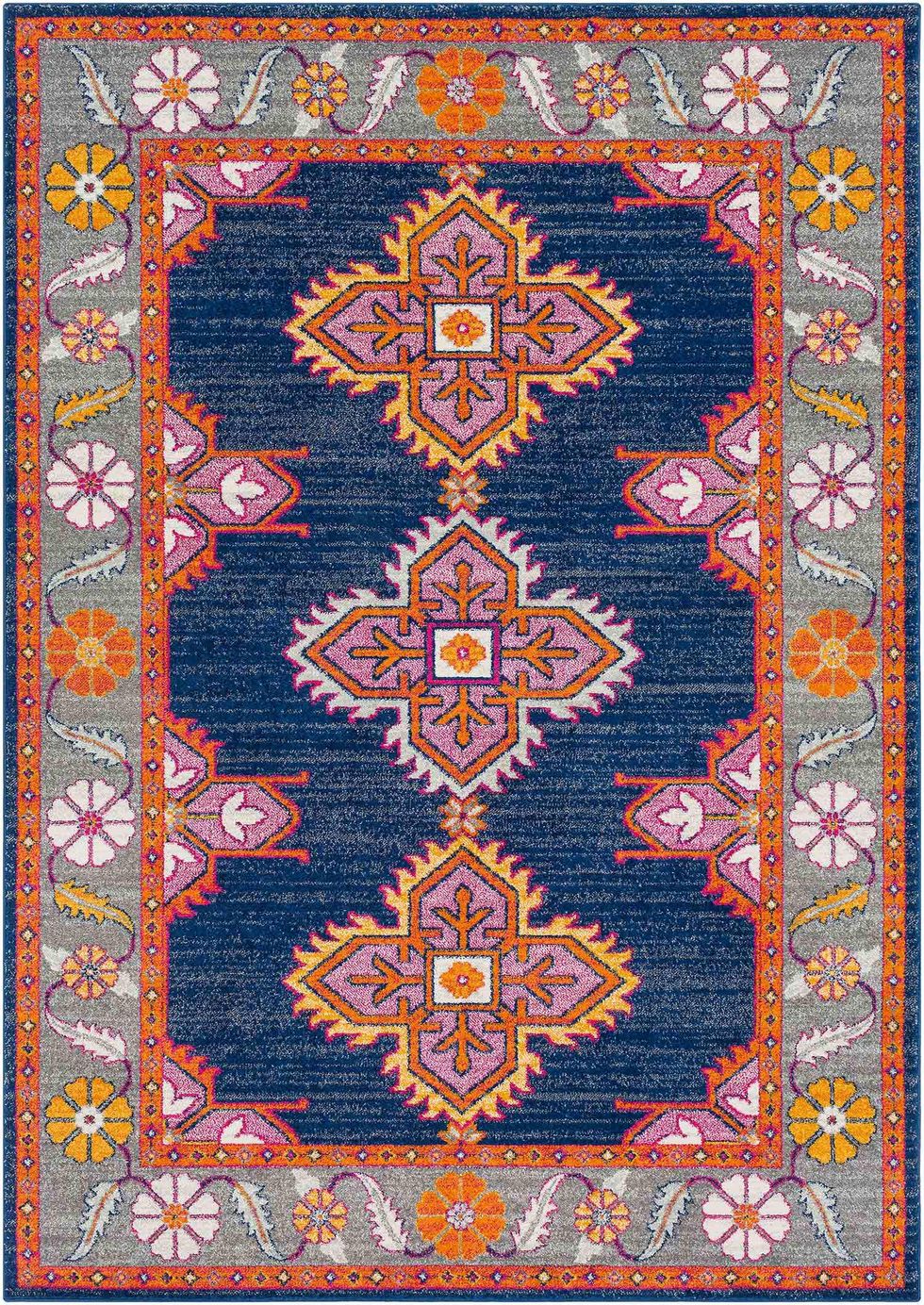 Photo Credit: Wayfair.
Anchor your office with a standout rug. Bungalow Rose navy/gray area rug, $68.
BE GREEN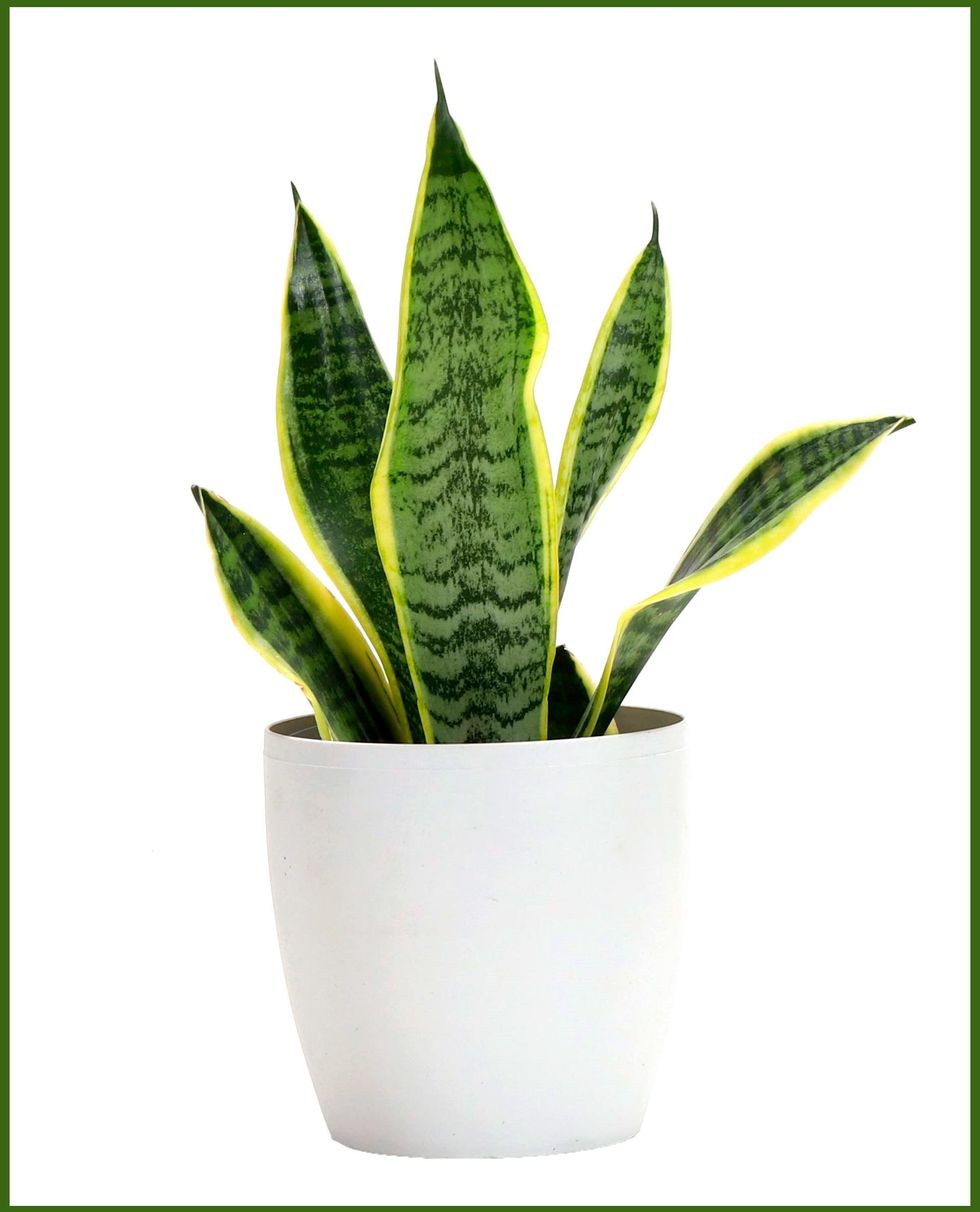 Photo Credit: Wayfair.
Plants are an instant mood booster and the perfect office mate. Thorsen's Greenhouse live snake plant, $32.
PRETTY LITTLE THINGS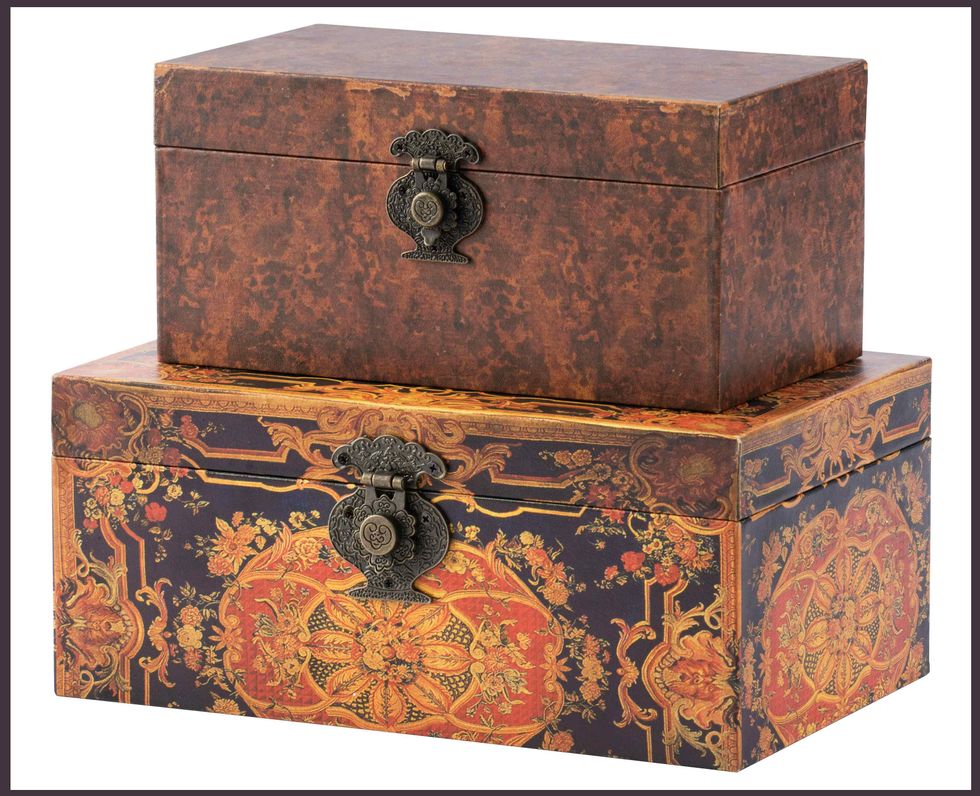 Photo Credit: Wayfair.
Small touches can liven up a workspace. World Menagerie decorative boxes, $81.
SEEING IS BELIEVING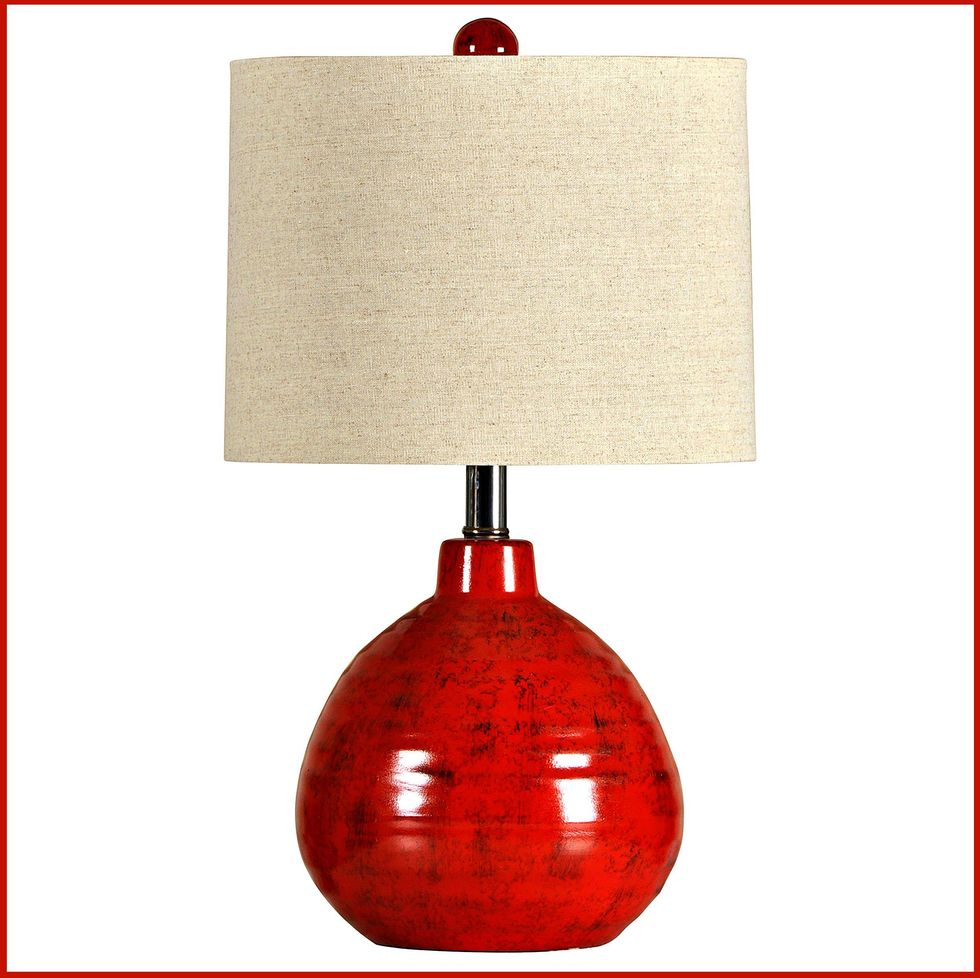 Photo Credit: Wayfair.
"It's the accessories, especially the lighting, that really change a space," says Stark. Grovelane table lamp, $68.
Adrian Boseman's Office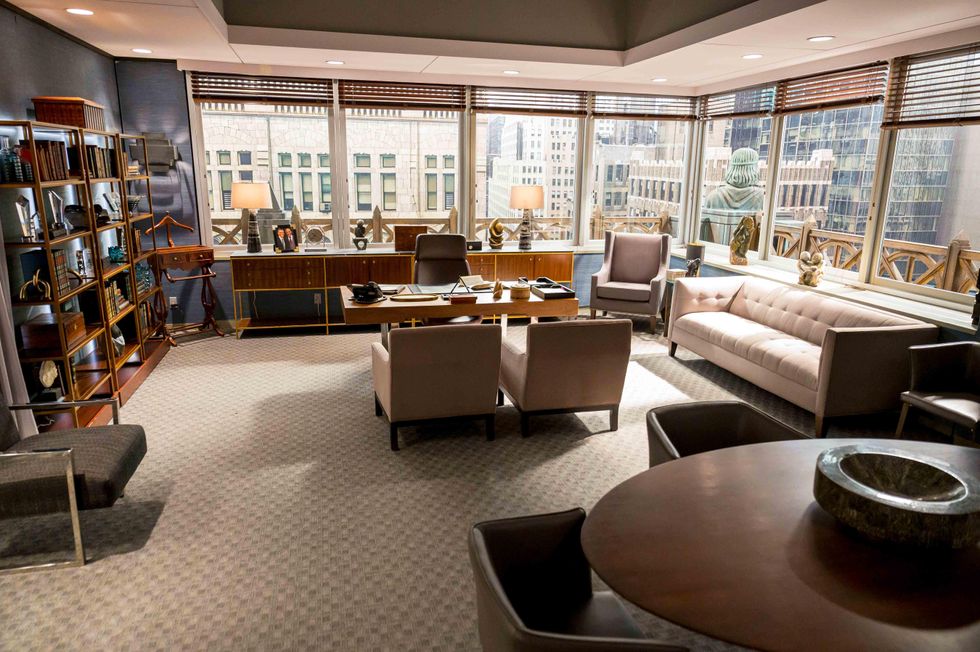 Photo Credit: CBS Interactive Inc.
"Both Diane Lockhart (Christine Baranski) and Adrian Boseman (Delroy Lindo) have a strong sensibility of who they are, which is reflected in their office décor," says Stark.
Originally published in Watch Magazine, November-December 2020.
The Good Fight exclusively streams on Paramount+.