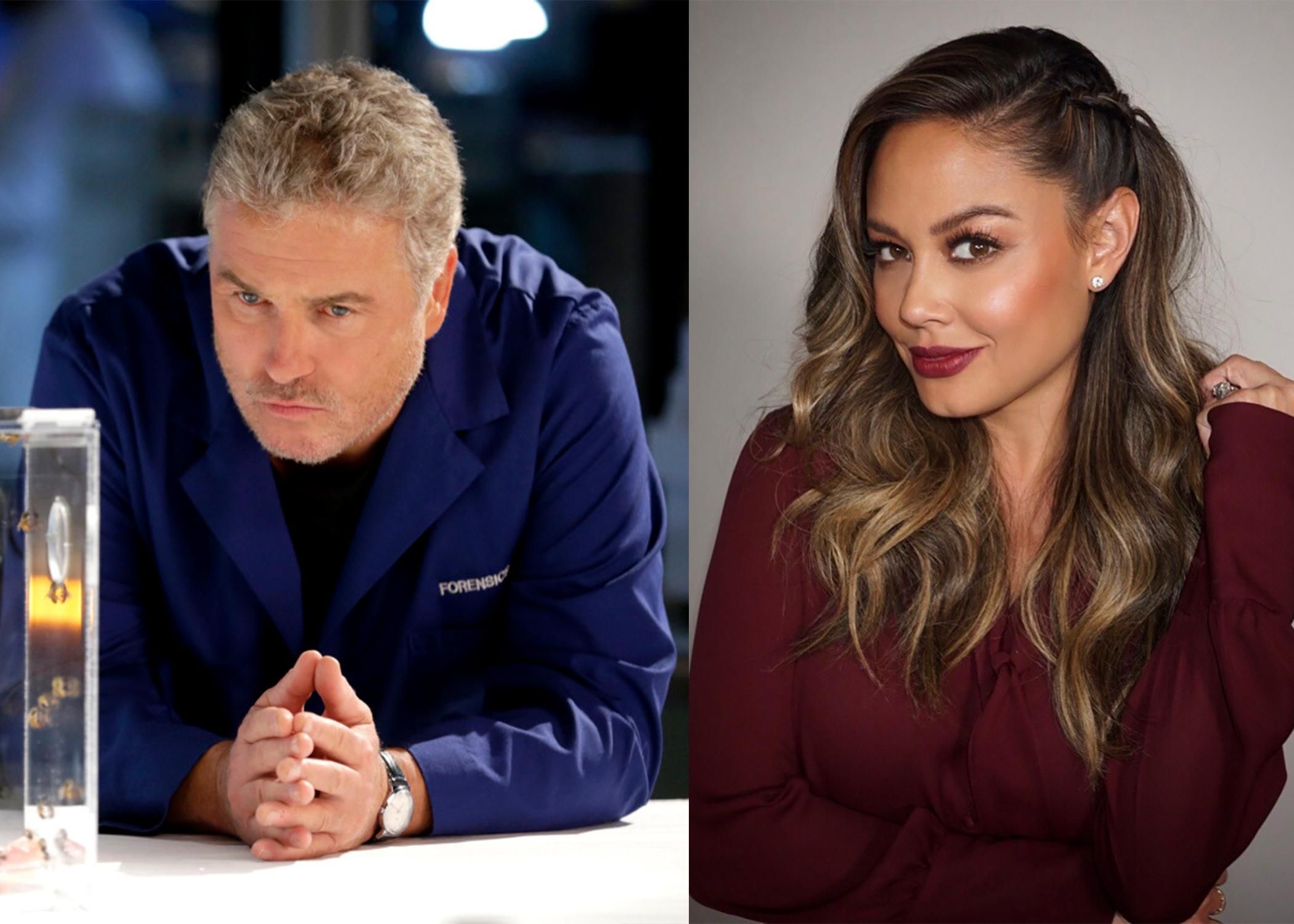 Photo: Sonja Flemming/CBS; Courtesy Vanessa Lachey.
CBS just announced its brand-new Fall 2021 schedule. Which night is your favorite series on?
By Nate Millado
We haven't even hit summer yet and we're already looking forward to fall. That's because CBS just announced its fall TV lineup, and the exciting new schedule features a "spirited" new comedy along with some welcome returns, from CSI to Survivor.The fall lineup also includes the return of #1 series NCIS, #1 comedy Young Sheldon, #1 new comedy United States of Al, #1 new series The Equalizer,and #1 news program 60 Minutes. Watch previews all the new and returning shows coming to a screen near you.

SUBSCRIBE NOW: Enjoy 4 Digital Plus 2 Print/Digital Issues Of Watch Per Year — For Free!

CSI: Vegas: Grissom and Sara Are Back
CSI: Vegas, the sequel to CBS' global hit CSI: Crime Scene Investigation, opens a brand-new chapter in Las Vegas, the city where it all began. Facing an existential threat that could bring down the entire Crime Lab and release thousands of convicted killers back onto the neon-lit streets of Vegas, a brilliant new team of investigators led by Maxine Roby (Paula Newsome) must enlist the help of old friends, Gil Grissom (William Petersen), Sara Sidle (Jorja Fox), David Hodges (Wallace Langham), and Jim Brass (Paul Guilfoyle). This combined force will deploy the latest forensic techniques to do what they do best—follow the evidence—in order to preserve and serve justice in Sin City.
CSI: Vegas airs Wednesdays this fall at 10/9c on CBS.

Say "Aloha" to the Newest NCIS Spinoff
The world's most successful television series continues on the seductive shores of the Aloha State with NCIS: Hawai'i, where the first female Special Agent in Charge of NCIS Pearl Harbor, Jane Tennant (Vanessa Lachey) and her unwavering team of specialists balance duty to family and country while investigating high-stakes crimes involving military personnel, national security, and the mysteries of the sun-drenched island paradise itself.
NCIS: Hawai'i airs this fall on Mondays at 10/9c on CBS.
Tuesdays Belong to FBI
Two established hits bookend an exciting new series on a night of three Dick Wolf dramas. FBI takes the 8/7c spot, while FBI: Most Wanted at 10/9c anchors a formidable lineup that'll launch with a three-hour crossover premiere event in the fall.
The fast-paced drama FBI: International is the third iteration of the successful FBI brand, which follows the elite operatives of the Federal Bureau of Investigation's International Fly Team. Headquartered in Prague, they travel the world with the mission of tracking and neutralizing threats against American citizens wherever they may be. Not allowed to carry guns, the Fly Team relies on intelligence, quick thinking, and pure brawn as they put their lives on the line to protect the U.S. and its people.
Watch new CBS Drama FBI: International takes the action abroad on Tuesdays at 10 p.m. ET/PT on CBS and streaming on Paramount+!
Ghosts Haunts the Thursday Night Lineup
New comedy Ghosts stars Rose McIver as sunny journalist Samantha and Utkarsh Ambudkar as up-and-coming chef Jay, city-slickers who throw both caution and money to the wind when they decide to convert a huge rundown country estate they inherited into a B&B. Only it's already inhabited by a few guests—the many spirits of deceased residents who now call it home.
New series Ghosts airs Thursdays this fall at 9/8c on CBS.
CBS Relights Survivor's Torch
The Tribe has spoken: Survivor is back! Due to the pandemic, the long-running reality comp sat on the sidelines for a year. But Season 41—and dimpled host Jeff Probst—is set to return to its familiar digs on Wednesday nights.
Survivor airs Wednesday nights this fall at 8/7c on CBS.
SEAL Team Heads to Paramount+
Bravo One himself is pretty pumped about SEAL Team moving to Paramount+. "I've been in network TV for over 20 years and now I can drop the F-bomb?" David Boreanaz (Jason Hayes) quipped to Entertainment Weekly. Kidding aside, Boreanaz thinks the move to the game-changing streamer "puts us into the game" and allows the action-packed drama "to go darker."
SEAL Team will air its first few episodes of Season 5 on CBS this fall before relocating to Paramount+.
And So Does Evil
It's been an agonizing year and a half since we found out Kristen Bouchard (Katja Herbers) might be possessed. And when Season 2 of Evil returns, it'll pick up a mere two seconds after that whopper of a cliffhanger! Robert and Michelle King's scary-good supernatural series makes the leap to Paramount+, joining the Kings' critically acclaimed The Good Fight.
On the Move: NCIS, Bull, and S.W.A.T.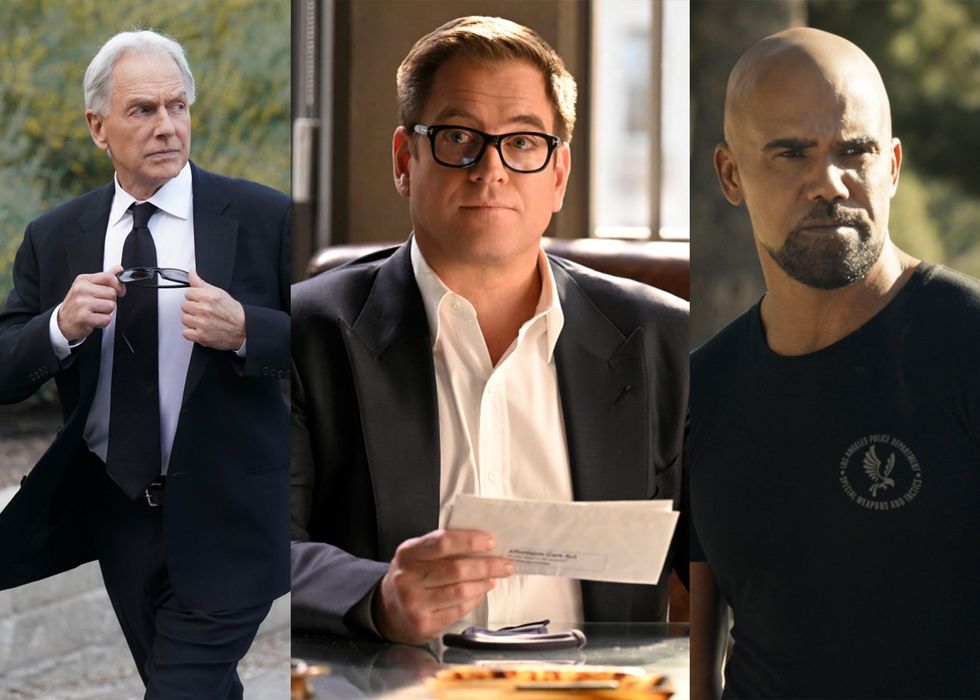 NCIS, Bull, and S.W.A.T. relocate to new nights this fall.
Photo: Sonja Flemming/CBS; David M. Russell/CBS; Screengrab/CBS.
NCIS has aired Tuesdays at 8/7c for 18 seasons—but will migrate to Mondays at 9/8c, leading into spinoff NCIS: Hawai'i.Bullmoves from Mondays to Thursdays at 10/9c, while S.W.A.T. will start the season at 8/7c on Friday nights.
The CW All Week!
For the first time ever, The CW will air a slew of shows seven nights a week—kicking off on Sundays with a reboot of Nickelodeon's Legends of the Hidden Temple and a U.S. version of Killer Camp (think Survivor meets retro slasher flicks). The CW's signature hit and most-streamed series, All American, gears up for its fourth season, returning to Mondays (8/7 c), paired with the reimagined sci-fi drama 4400 (9/8c). The Flash and Riverdale both return with special five-episode events to begin their new seasons on Tuesdays.
SUBSCRIBE NOW: Enjoy 4 Digital Plus 2 Print/Digital Issues Of Watch Per Year — For Free!