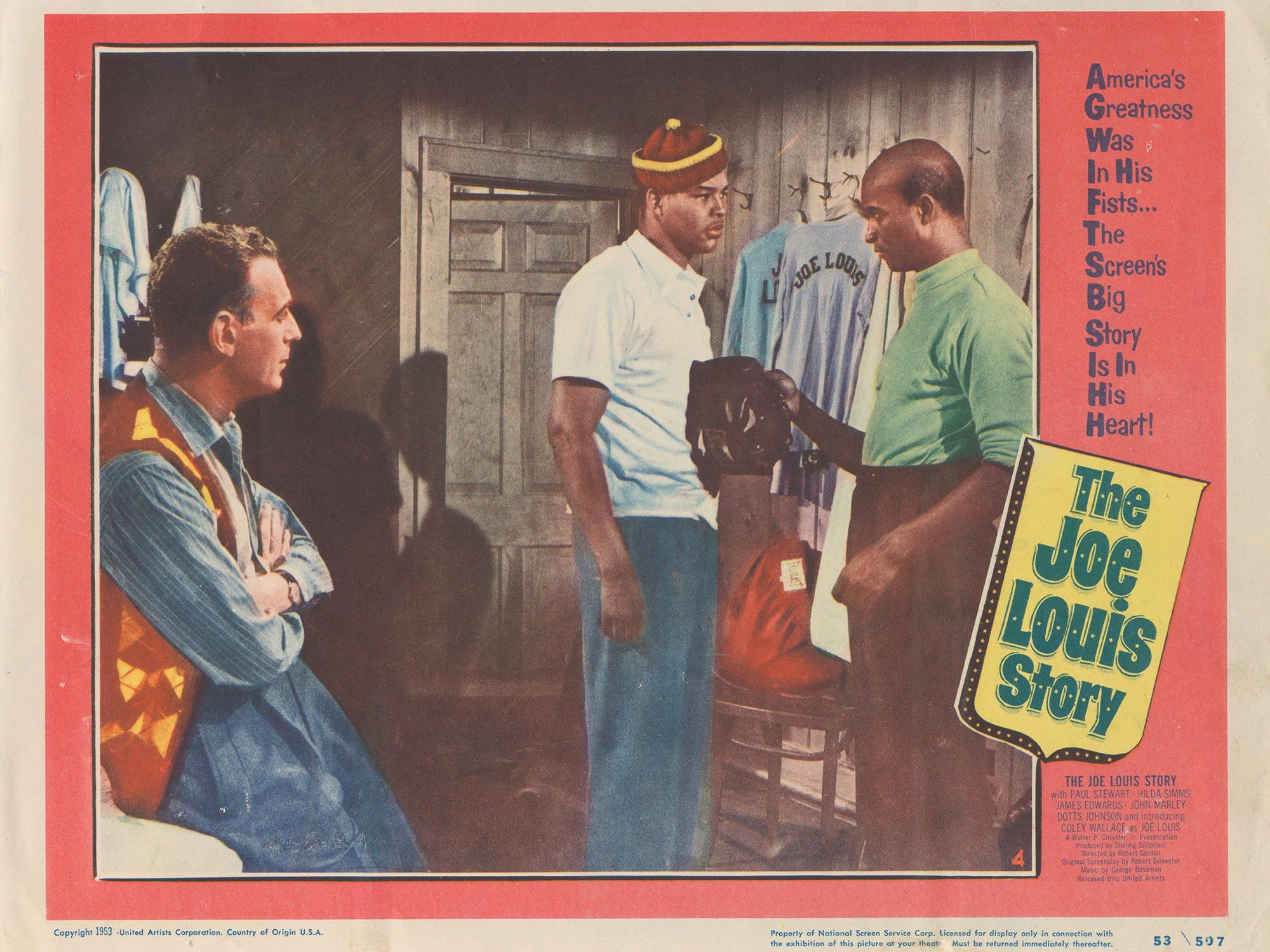 Credit: Smithsonian National Museum of African American History and Culture
Glamorous, powerful, and soft-spoken, Joe Louis garnered more press in his time than Franklin Delano Roosevelt and earned more money than Babe Ruth.
For Black History Month this year, we turned to Paramount+ in search of lower-profile movies with historical connections that might slip by your queue. It didn't take long for us to find not just a single winner, but two looks at a world champion.
Glamorous, powerful, and soft-spoken, Joe Louis garnered more press in his time than Franklin Delano Roosevelt and earned more money than Babe Ruth. Two vintage movies streaming now on Paramount+ offer insight into his heroic journey.
Stream Spirit of Youth and The Joe Louis Story on Paramount+.
SUBSCRIBE NOW: Enjoy 4 Digital Plus 2 Print/Digital Issues Of Watch Per Year — For Free!
---
"The Brown Bomber"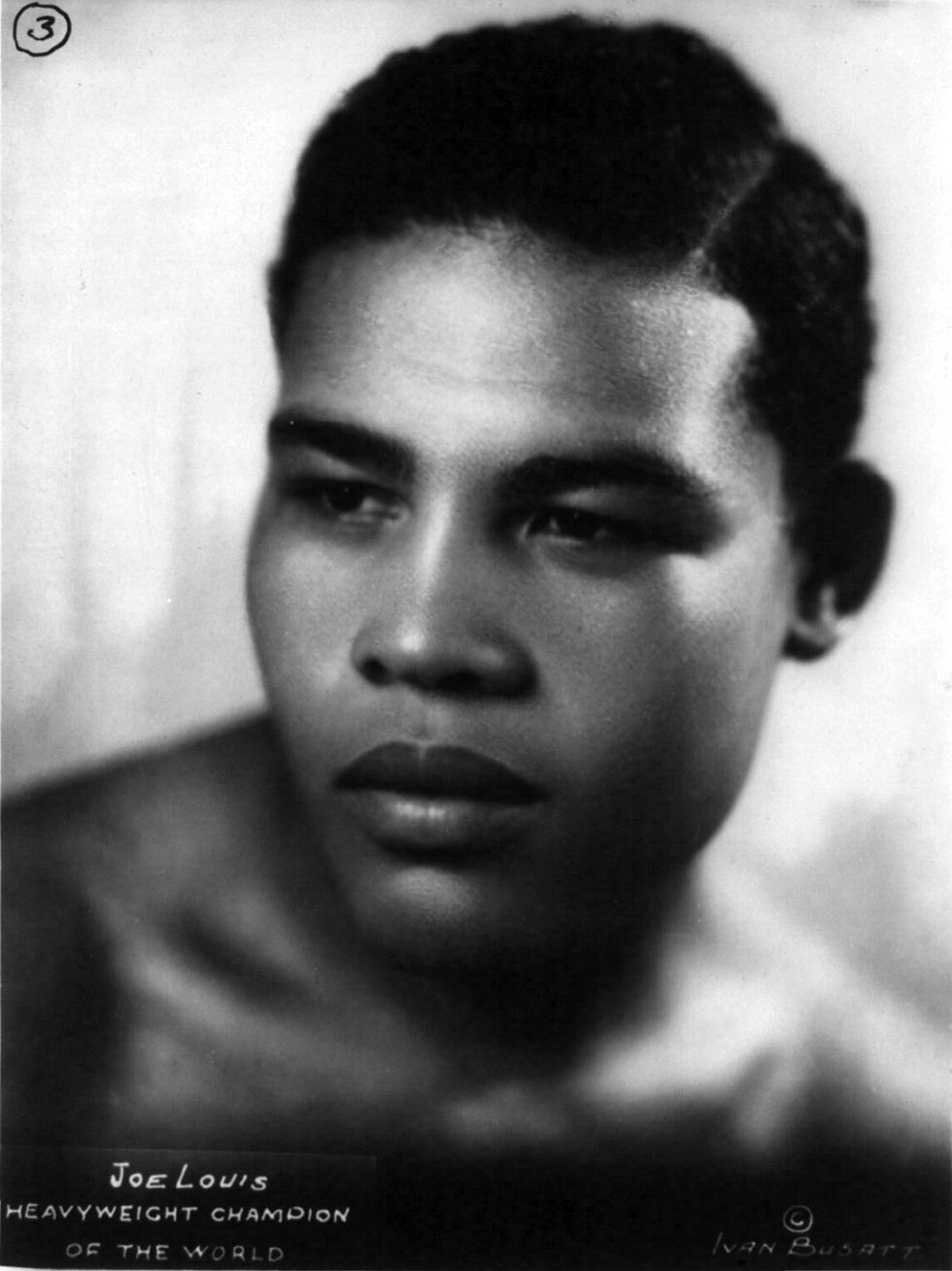 Joe Louis photographed in his prime in 1937
Photo: Ivan Busatt, Public domain, via Wikimedia Commons
Before we dive into those classics, Spirit of Youth (1938) and The Joe Louis Story (1953), let's get to know more about Louis, an iconic boxer who also had a huge moment on the world political stage.
Known as "The Brown Bomber," Louis ruled boxing's heavyweight division for an unprecedented 12 years and 25 title defenses. During the Great Depression, he served as a symbol of hope for Black Americans.
Fighting Hitler's Pride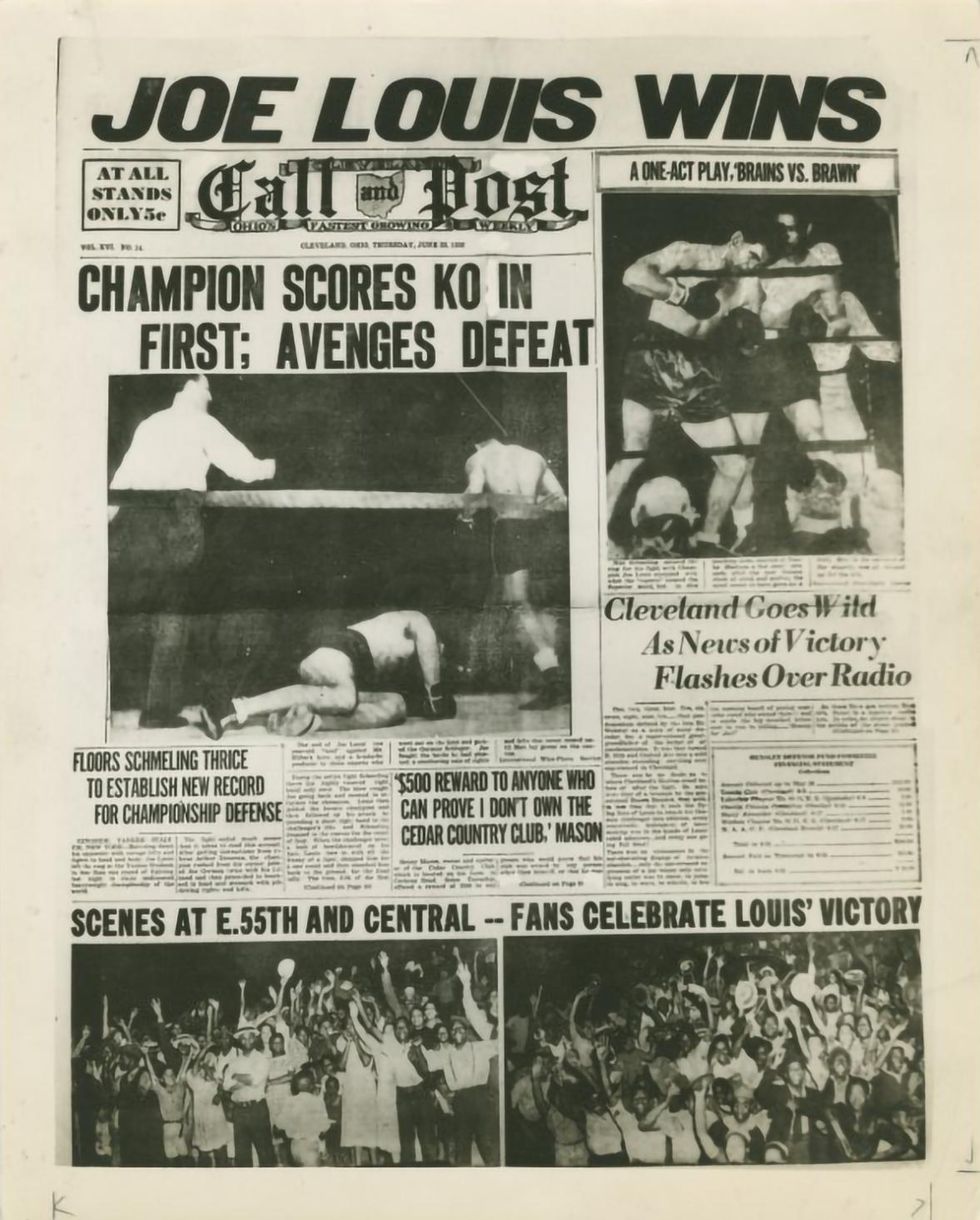 Front page from the June 23, 1938 edition of the Cleveland Call and Post, featuring articles and photographs of Louis's victory against German boxer Max Schmeling at Yankee Stadium in front of a crowd of 70,000
Credit: NYPL Digital Collections (Schomburg Center for Research in Black Culture, Photographs and Prints Division)
In 1938, the nation cheered as Louis defended America's honor against Hitler's favorite fighter, Max Schmeling. He enlisted in the Army during World War II, donating two of his purses to relief efforts and touring the world to entertain his fellow soldiers.

Spirit of Youth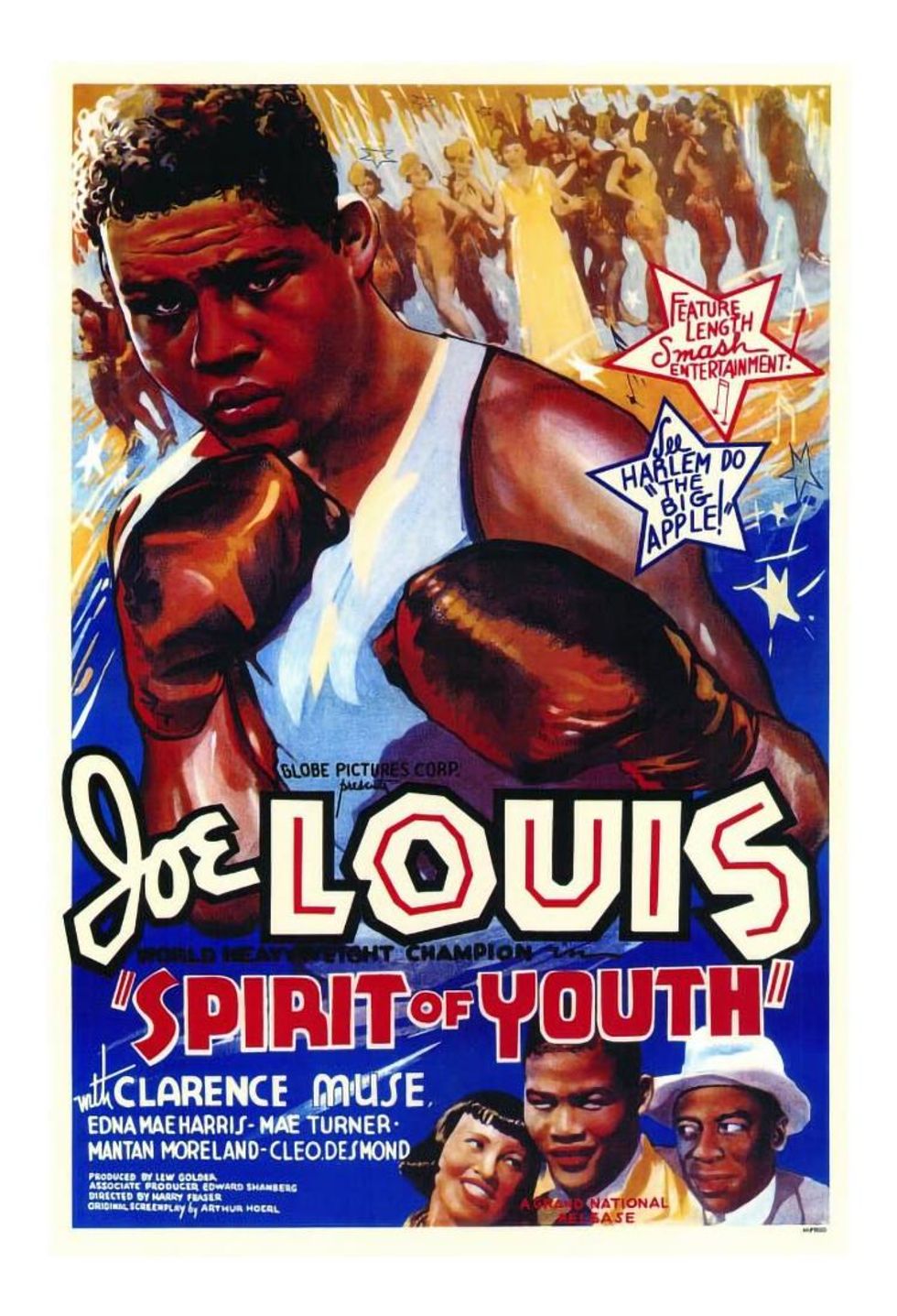 Spirit of Youth poster
Credit: By Sharon Kuth - Sharon Kuthe, CC BY-SA 4.0, https://commons.wikimedia.org/w/index.php?curid=70386369
The 1938 Spirit of Youth presents a fictionalized version of Louis's life, starring the boxer himself. One of the so-called "race films" of the thirties, it was made on a shoestring budget with a mostly Black cast and originally intended for all-Black theaters.
In Spirit of Youth, "Joe Thomas" leaves Alabama for Detroit, following the Great Migration that saw an entire generation of African Americans flee the Jim Crow South. Joe slugs his way through the heavyweight ranks until momentarily derailed by a taste for nightclubs and a singer named Flora. (As the old boxing adage goes, "Women weaken legs.") Fearing Joe will lose the title, the repentant Flora and comic sidekick Crickie race off to fetch Joe's childhood sweetheart Mary to ringside. Will they arrive in time?
A Talented Ensemble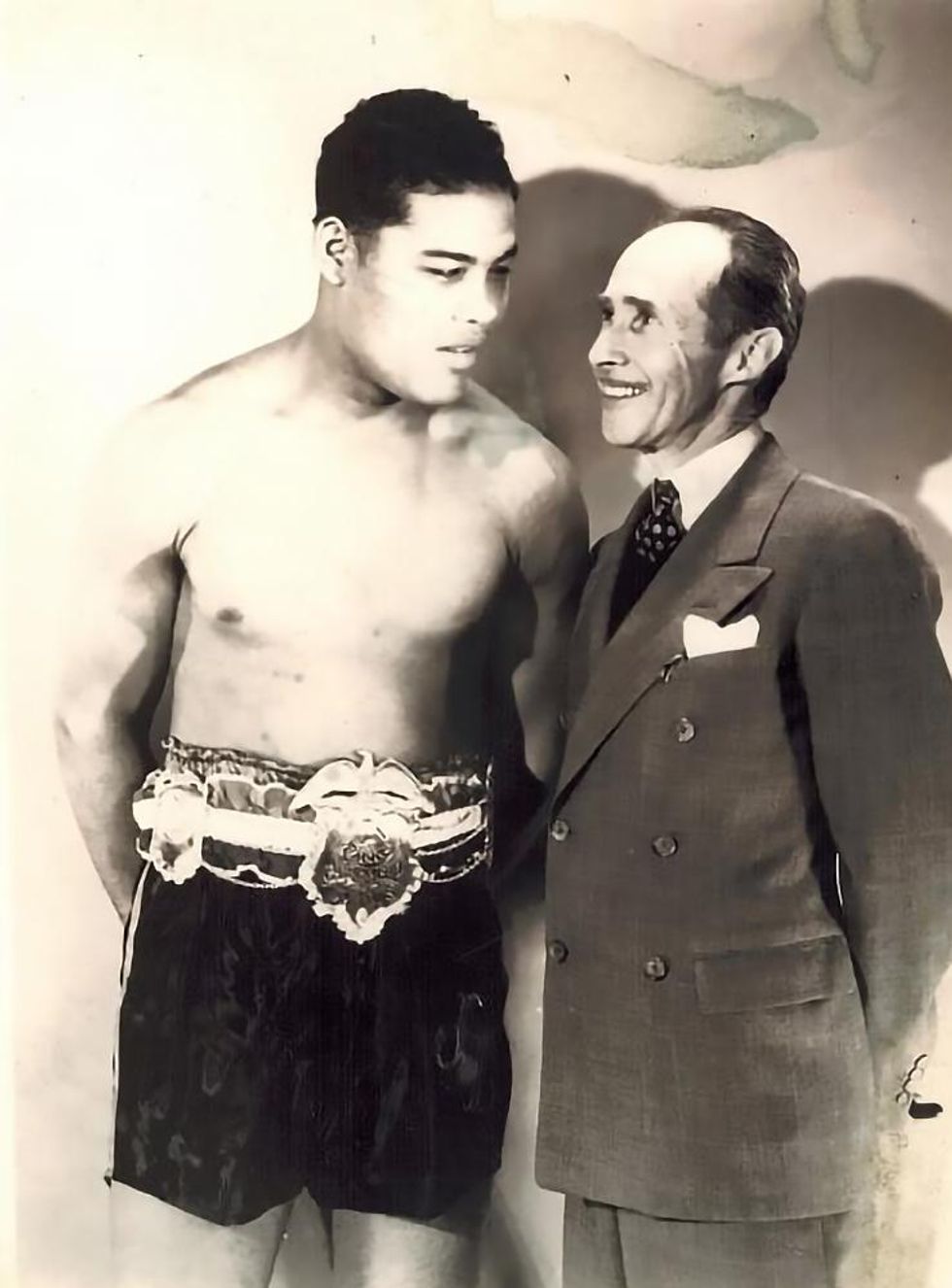 Joe Louis stands with Harry L. Fraser, director of Spirit of Youth
Credit: Sharon Kuth, CC BY-SA 4.0 <https://creativecommons.org/licenses/by-sa/4.0>, via Wikimedia Commons
The wholesome message of Spirit of Youth was in keeping with the race film genre's mandate to combat negative stereotypes of African Americans. Nonetheless, it ran afoul of the Production Code Administration, who cautioned that its portrayal of a Black champion beating white fighters might offend Southern viewers.
Although Louis's acting won't win any awards, Spirit of Youth remains a fascinating document of the champion in his pre-War prime. Louis is joined by a cast of Black vaudeville greats, including the legendary Clarence Muse in the role of manager Frankie Walburn. Muse also composed the music for the film.
A highlight is the title track at 38 minutes in, featuring extraordinary dancing by a troupe credited only as "The Big Apple Dancers." The California Eagle newspaper called them "Rubberneck Holmes and his Lindy Hoppers."
The Joe Louis Story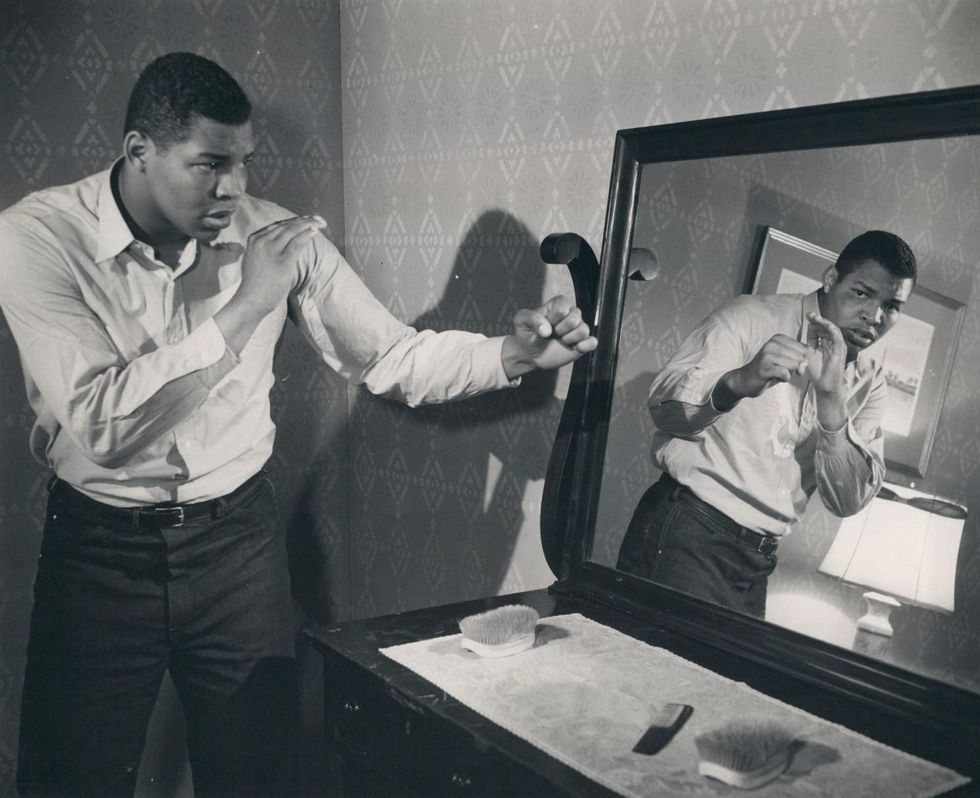 Coley Wallace portrays the champ in The Joe Louis Story.
Credit: film screenshot (Stirling Silliphant Prod.), Public domain, via Wikimedia Commons
Joe Louis was on the other end of his career when The Joe Louis Story was released in 1953. Boxer Coley Wallace plays the title role in this biopic, and he looked so much like Louis that many filmgoers assumed the champion was once again playing himself. Wallace would reprise the role of The Brown Bomber many years later in Raging Bull.
The action begins in a newsroom as a veteran sportswriter mourns Joe Louis's knockout loss to Rocky Marciano. The rest of the film is an elegiac flashback to Louis's golden years. Fight fans will love the archival footage of Louis's famous battles with Primo "The Ambling Alp" Carnera, Max "The Livermore Larruper" Baer, James "The Cinderella Man" Braddock, and, of course, the two famous battles with Max Schmeling.
A Rocky Road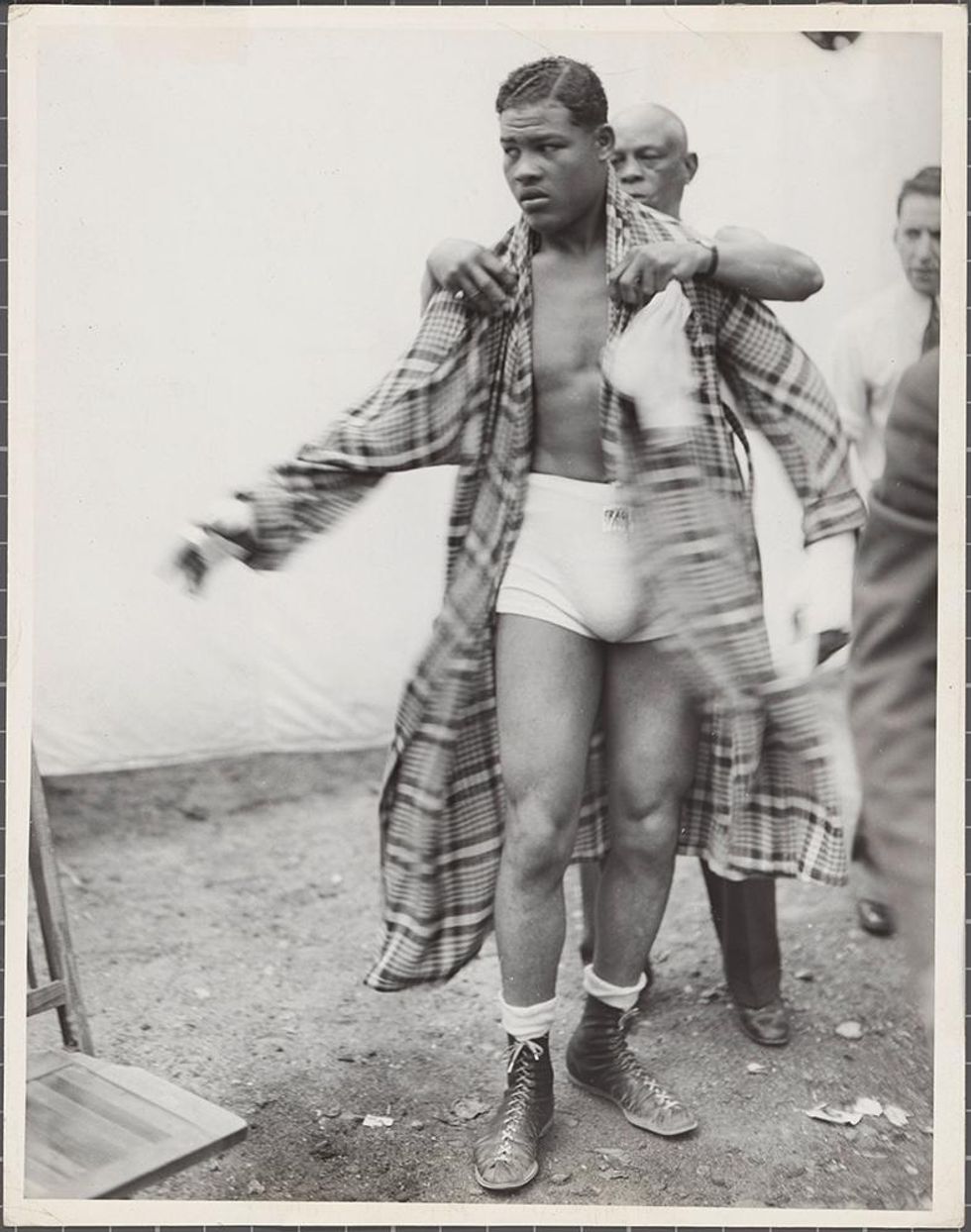 Joe Louis pictured around 1936 as real-life trainer and former boxer Jack Blackburn, portrayed in The Joe Louis Story by James Edwards, adjusts his robe
Credit: National Portrait Gallery, Smithsonian Institution
Hilda Simms turns in a sensitive performance as Marva Trotter, the Chicago stenographer to whom Louis was twice married, twice divorced. Louis's roving was legendary. His friend told the story of going out for a double date with Joe and Marva in a Chicago restaurant. Louis had just bought a new Mercury and wanted to try it out; the women stayed in the restaurant. The men drove to Toledo to see a dancer Louis knew and then followed the traveling revue for two weeks to Cleveland, Pittsburgh, Buffalo, and Albany.
The central relationship in Joe Louis's life was probably with his trainer Jack Blackburn, played by the great James Edwards. Blackburn had a legendary temper and drinking problem, but he was devoted to Louis. The two men affectionately called each other "Chappie."

"Joe Made Everybody Somebody"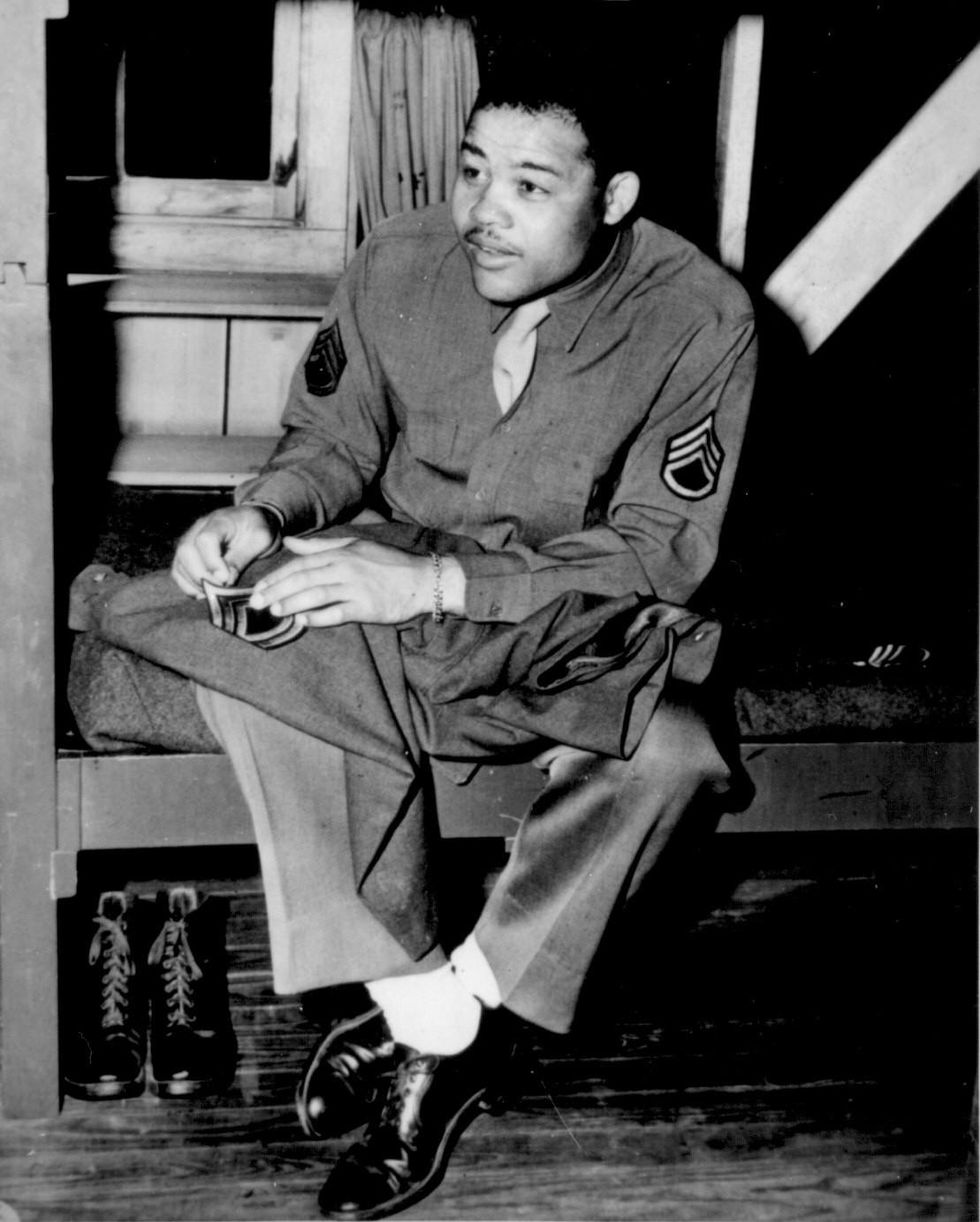 Sergeant Joe Louis sews on his stripes in 1945.
Credit: U.S. Office of War Information, Public domain, via Wikimedia Commons
There are few happy endings in boxing, and The Joe Louis Story is no exception. It ends with the middle-aged fighter, plagued by tax debt, leaving Madison Square Garden after his final knockout loss. Before he heads out into the night, he shakes hands with the security guard at the door. It's a nice touch. Joe Louis was the kind of man who would have done that.
As Jesse Jackson said at Louis's star-studded funeral in 1981, "He was the answer to the sincere prayers of the disinherited and dispossessed. Joe made everybody somebody."
SUBSCRIBE NOW: Enjoy 4 Digital Plus 2 Print/Digital Issues Of Watch Per Year — For Free!
Stream Spirit of Youth and The Joe Louis Story on Paramount+.