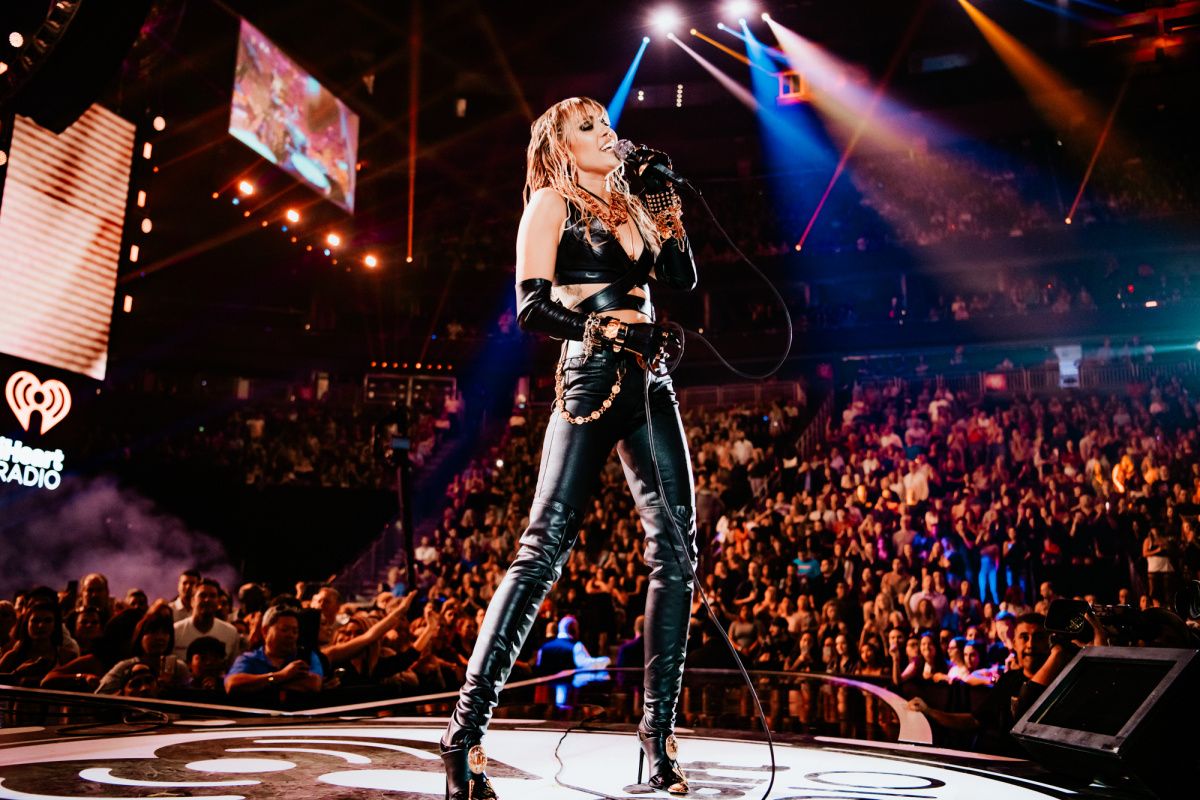 Photo Credit: Katherine Tyler for iHeartMedia.
Get hyped for the 10th anniversary of the star-studded music festival with this ultimate playlist.
By Nate Millado
For a decade, the iHeartRadio Music Festival has gifted us with some uh-may-zing performances from the likes of Lady Gaga, Taylor Swift, Jay-Z, Carrie Underwood, Mariah Carey, and Justin Timberlake—not to mention legendary acts like U2, Prince, and Sirs Elton John and Paul McCartney. For its big 1-0, iHeartRadio is celebrating with a two-night virtual event. Remote performances will be shot on stages in Los Angeles and Nashville in front of a virtual fan wall of iHeartRadio listeners.
To get you hyped for this momentous mega-concert, we've compiled a playlist featuring some of the hottest artists slated to perform!
Watch the festival LIVE on The CW App and CWTV.com on September 18 and 19 at 9 p.m. ET/6 p.m. PT. Relive all of the epic performances during a two-night special on The CW on September 27 and 28, 8–10 p.m. ET/PT.
Bon Jovi, "Do What You Can"
Sure, it's a no-brainer to add "You Give Love a Bad Name" and "Livin' On a Prayer" to any playlist, but we'll go with the country-tinged "Do What You Can"—Bon Jovi's timely single about the coronavirus pandemic. "I believe the greatest gift of an artist is the ability to use their voice to speak to issues that move us," says the Jersey-strong lead singer, Jon Bon Jovi.
BTS, "Dynamite"
As if Korean boy band BTS could get any bigger, they continued their world domination with their first-ever English-language single, "Dynamite." The disco-fied Hot 100 chart-topper (the group's first) racked up a massive 17.5 million U.S. streams in its first week. They'll surely bust out their latest hit at iHeartRadio.
Alicia Keys feat. Khalid, "So Done"
Alicia Keys' new single is a mood—and we're here for it! "This song, it does something to you and it just transports you," says the Grammy-winning Queen of R&B. "And Khalid looked at me and was like, 'Man, this song is just putting in a trance, I'm entranced by it.'" A slow-burn bop for your playlist.
Coldplay, "Viva La Vida"
Coldplay fans chose their No. 1 pop anthem, "Viva La Vida," as the song they'd most like to hear live at The Citadel in Amman, Jordan. And, honestly, what's not to like? Looping strings, propulsive percussion, soaring piano, and Chris Martin's pleading vocals crescendo to an arena-ready climax.
Kane Brown feat. Khalid, "Be Like That"
Genre-defying artist Kane Brown joins forces with Swae Lee and Khalid for a summer banger that's still worth cranking up in your car well into fall.
Keith Urban, "Tumbleweed"
Rapid-fire wordplay combined with Keith Urban's amazing guitar-shredding equals the country superstar's latest earworm.
Migos, "Need It"
Trap kings Offset, Quavo, and Takeoff trade bars with YoungBoy over a bouncy beat.
Miley Cyrus, "Midnight Sky"
Miley Cyrus came in like a disco ball with her latest independent woman anthem. "I was born to run/I don't belong to anyone," croons the husky-voiced pop star.
Thomas Rhett, "Be a Light"
Every playlist needs a breather, and Thomas Rhett slows the tempo down with his COVID-relief single. The country crooner gets a star-studded assist from Reba McEntire, Hillary Scott, Chris Tomlin, and Keith Urban to deliver his powerful message: "In a world full of hate/Be a light."
Usher feat. will.i.am, "OMG"
Just like the iHeartRadio Music Festival, Usher's crowd-pleasing hit just turned 10 years old! The R&B star's silky vocals glide over hypnotic hand claps, spurring even the shyest of wallflowers to get up and dance!