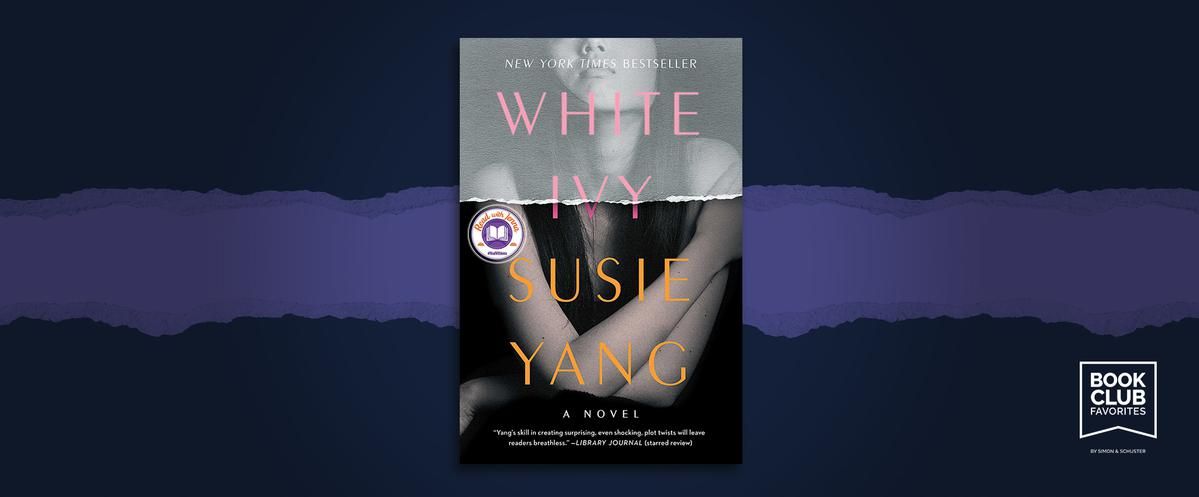 Photo Credit: Courtesy of Simon & Schuster.
In her debut novel filled with surprising twists, author Susie Yang provides a glimpse into the dark side of a woman who yearns for success at any cost.
By Holly Claytor
Susie Yang's book, White Ivy, is a stunning debut novel filled with surprising twists and a nuanced exploration of class and race. A young woman's crush on a privileged former classmate becomes a story of love, lies, and dark obsession, offering stark insights into the immigrant experience as it hurtles to its electrifying ending.

Ivy's immigrant grandmother teaches Ivy how to pilfer items from yard sales and second-hand shops. Thieving allows Ivy to accumulate the trappings of a suburban teen—and, most importantly, to attract the attention of Gideon Speyer, the golden boy of a wealthy family.
Years later, when Ivy bumps into Gideon's sister, a reconnection feels like fate. Slowly, Ivy intertwines her life with Gideon's, attending fancy dinners and weekend getaways to the cape. But just as Ivy is about to have everything she's ever wanted, a ghost from her past resurfaces, threatening the nearly-perfect life she's worked so hard to build.
Read and discussWhite Ivy by author Susie Yang all month long! Get reading group guide via the official book page.
Ready for your next page turner? Discover more book club favorites from Simon & Schuster!