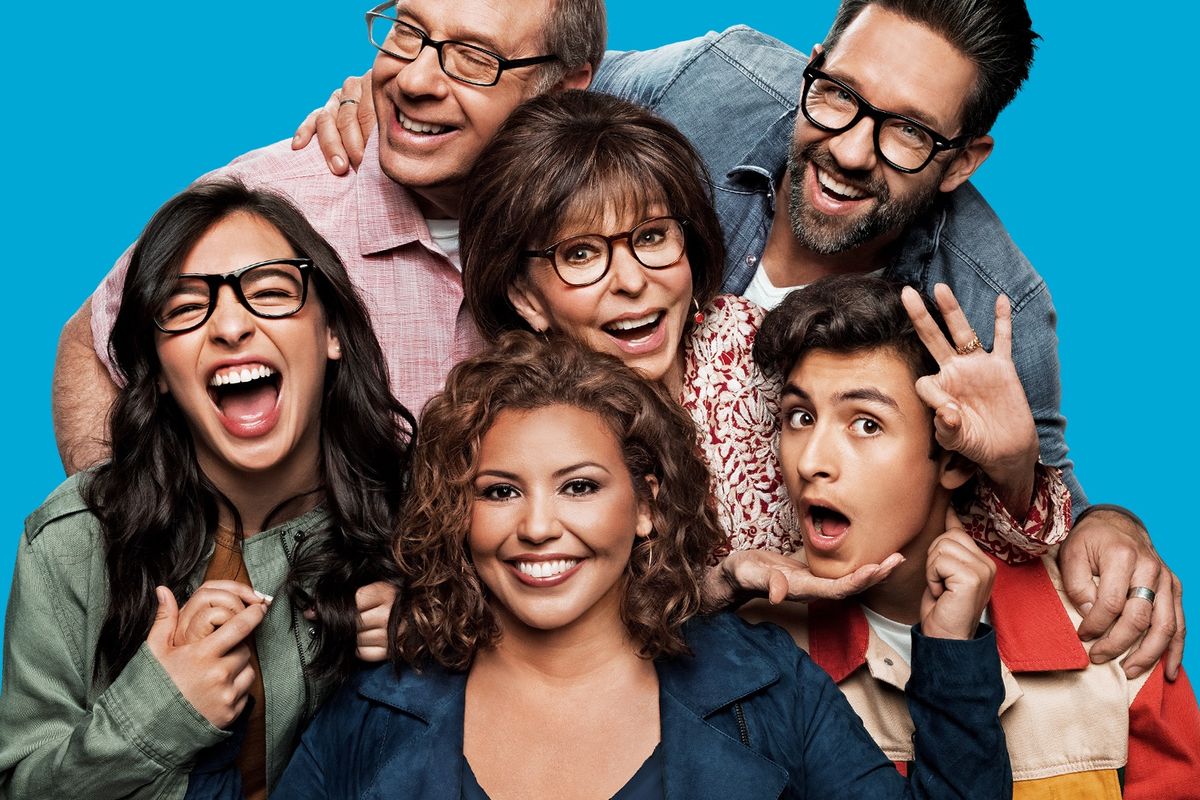 Courtesy of Pop TV.
Celebrate Mother's Day by spending some quality time with One Day At A Time's fierce and fab Penelope Alvarez.
By Melissa Rose Bernardo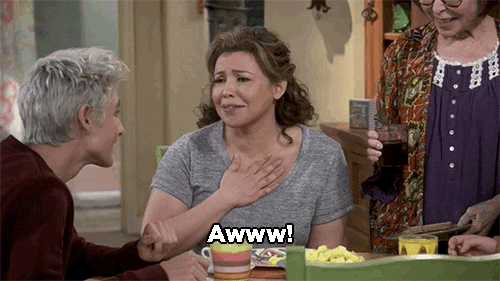 We all think our moms are the greatest, but when it comes to TV moms, One Day At A Time's Penelope Alvarez (played by Justina Machado) is about as badass as they come. She's a proud Cuban-American; she worked as a medic in Afghanistan; she went back to school to become a nurse practitioner; and she's a single mom to two strong-willed teenagers, Alex (Marcel Ruiz) and Elena (Isabella Gomez).
She shares the spotlight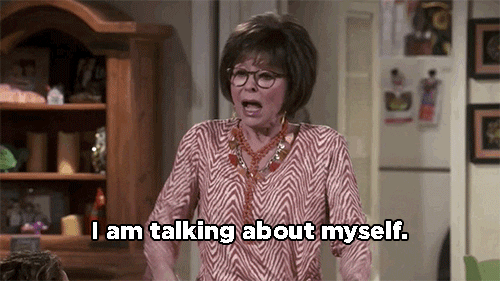 Topping off those badass mom credentials: She doesn't mind sharing—and ceding—the spotlight to her own mom, the glamorous, flamboyant Lydia (Rita Moreno—yes, that Rita Moreno), whose curtained-off room allows her to make theatrical entrances in every episode.
Now that Pop TV picked up Season 4 of One Day At A Time—a reboot of Norman Lear's 1975 CBS series starring Bonnie Franklin—it's the perfect time to get to know the Alvarez family, especially its awesome matriarch, Penelope.
​She's good with money
Perhaps a little too good. Elena says her mom has "had the same Ziploc since I was a kid." And woe is the waiter who tries to charge Penelope full price for her happy-hour pot stickers!

"You don't know what I know!" Penelope tells her very rich landlord/handyman Schneider (Todd Grinnell), who's attempting to patch up her falling-apart-at-the-seams sofa. "You think MC Hammer thought he was gonna go broke? He had the biggest pants, and now he's got nothing to put in them."
Later, Penelope's sofa literally breaks in half…and Schneider persuades her to actually spend the money on a brand-new one.
She's enviably self-confident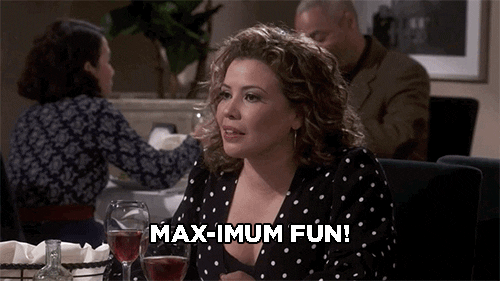 We all wish we could have Penelope's poise. "I'm having the greatest hair day. I can't keep this to myself," she tells Alex and Elena. "I mean, my babies. Come on. Look, look! Look at the bounce!" Lest she get too puffed-up, Alex reminds her that not everything is bouncing and behaving. "But your brows," he says. "Qué barbaridad."
She's open and honest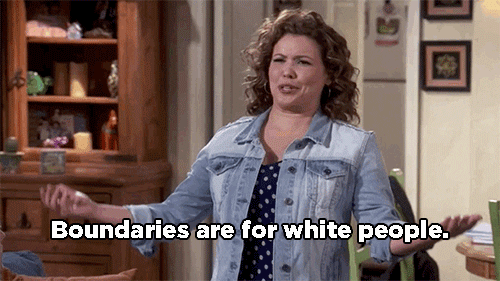 Especially when it comes to sex. Much to her teenage son's chagrin. In fact, Alex would prefer that she not talk about it at all. Please. He's begging her. "Boundaries? Boundaries are for white people," Penelope laughs.
She still dresses up for Halloween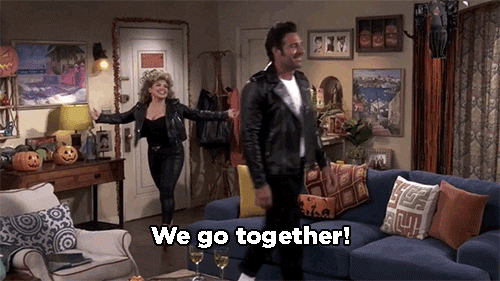 Penelope looks awesome as Sandy from Grease, and her hunky EMT boyfriend Max (Ed Quinn) makes a pretty terrific Danny. And yes, she knows the "We Go Together" dance.
She lets her children express themselves
She's also super-supportive of her daughter's timely but bound-to-be-misunderstood costume: Elena is dressed as climate-change activist Greta Thunberg, and her nonbinary significant other, Syd (Sheridan Price), is dressed as a melting iceberg. "Ooh, you too look great," says Penelope. "This is a lot better than last year's toxic drinking water and tumor costumes."

She gives great motivational speeches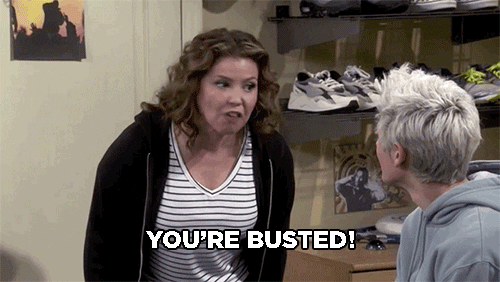 When Alex decides to try his hand at fashion design, he learns he's not exactly Project Runway material. "I stabbed my finger with the needle so many times that I needed stitches, but I didn't know how to do them," he says, admitting he called it quits after just one class. But Penelope wants him to make it work: "It's okay to be bad at some things. Dare to suck!"
Watch Season 4 of One Day At A Time from the beginning on Tuesdays at 9:30/8:30c on Pop TV and stream via the Pop Now App. On Mother's Day, this Sunday May 10, enjoy a late-night catch-up stack 11:30 p.m to 2:30 a.m on Pop TV.