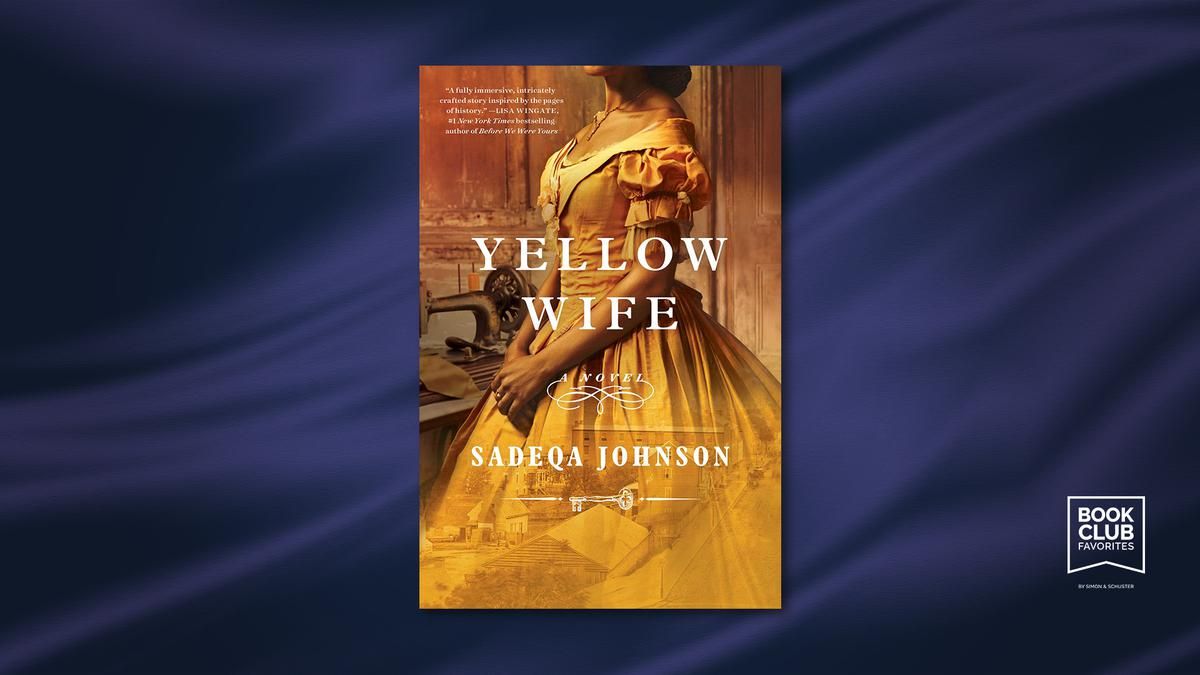 Photo Credit: Courtesy of Simon & Schuster.
In her latest novel, award-winning author Sadeqa Johnson writes a fully immersive story about a painful period in American history.
By Holly Claytor
Yellow Wife by Sadeqa Johnson is a breathtaking novel based on Mary Lumpkin, a real life "yellow wife," in an often overlooked narrative of our country's history. This harrowing story follows an enslaved woman forced to barter love and freedom while living in the most infamous slave jail in Virginia.
Pheby Delores Brown, the daughter of an estate's medicine woman, has been promised freedom on her eighteenth birthday, but after a series of unfortunate events unfolds, she is stripped on the idyllic life she imagined. Pheby is forced away from the only home she has ever know, and tragically finds herself at Devil's Half Acre, a jail in Richmond, Virginia, where the enslaved are broken, tortured, and sold every day. There, Pheby is exposed not just to her Jailer's cruelty but also to his contradictions. To survive, Pheby will have to outwit him, and she soon faces the ultimate sacrifice.
---