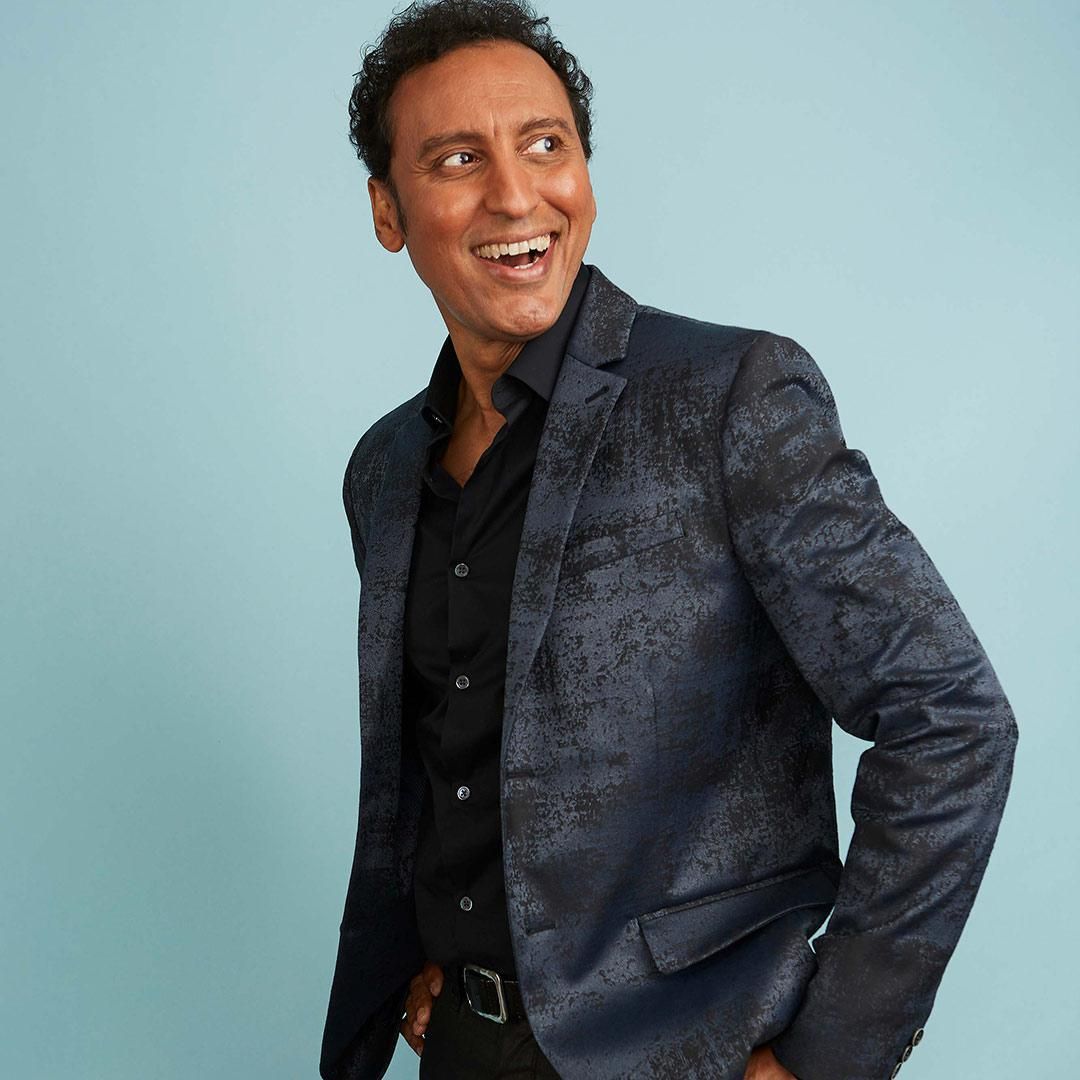 Photo Credit: JSquared Photography/Contour by Getty Images.
A day in the life of Aasif Mandvi, actor and star of CBS' psychological mystery series Evil.
As told to David Hochman
What's funny about Aasif Mandvi's role on Evil is that the role isn't meant to be funny. Mandvi was a comedy guy before playing tech whiz Ben Shakir on the supernatural drama.
He made his name in theater, having won an Obie Award for his one-man show Sakina's Restaurant and playing the lead character in the Pulitzer prize–winning play Disgraced. The Daily Show with Jon Stewart put him on the map as a comedian; he went on to create and star in the Peabody Award–winning web series Halal in the Family, which logged more than 500 million media impressions within days of its announcement. With guffaws or without, Mandvi is a serious force.
Evil returns for Season 2. Catch up now on Paramount+.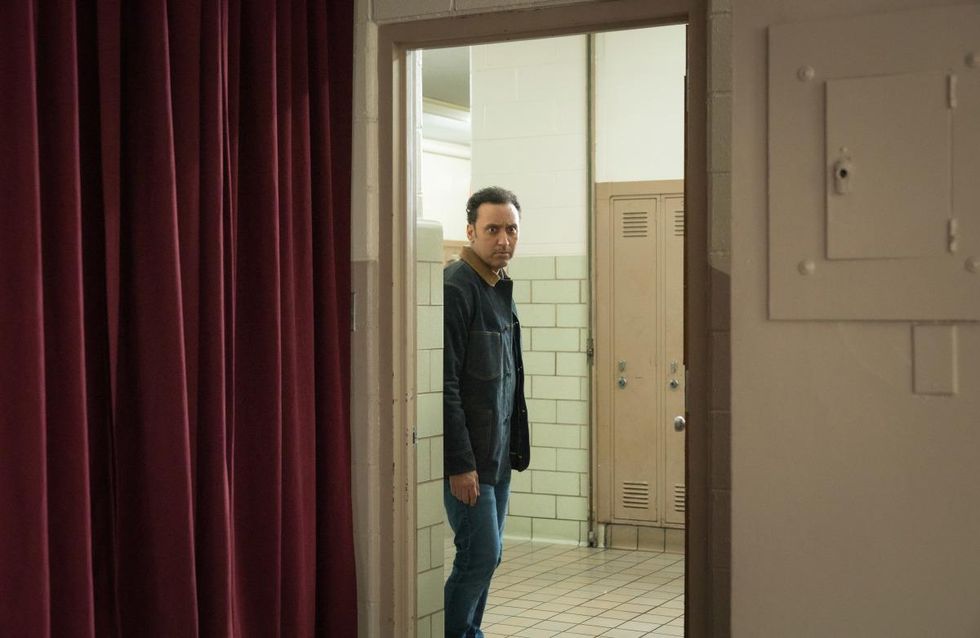 Aasif Mandvi as Ben Shakir in CBS drama series Evil.
Photo Credit: Elizabeth Fisher/CBS.
3:30 A.M. My dreams are like vivid TV shows. I always remember the one where Barry Manilow was chasing me with a chainsaw. I'll wake up sometimes and think, "I should pitch this as a series."
6:45 A.M. My wife, Shaifali, and I welcomed our son into the world on March 14. Ishan arrived the exact moment the world locked down and everybody started quarantining inside. He wakes us up early and keeps us busy. Have we missed anything?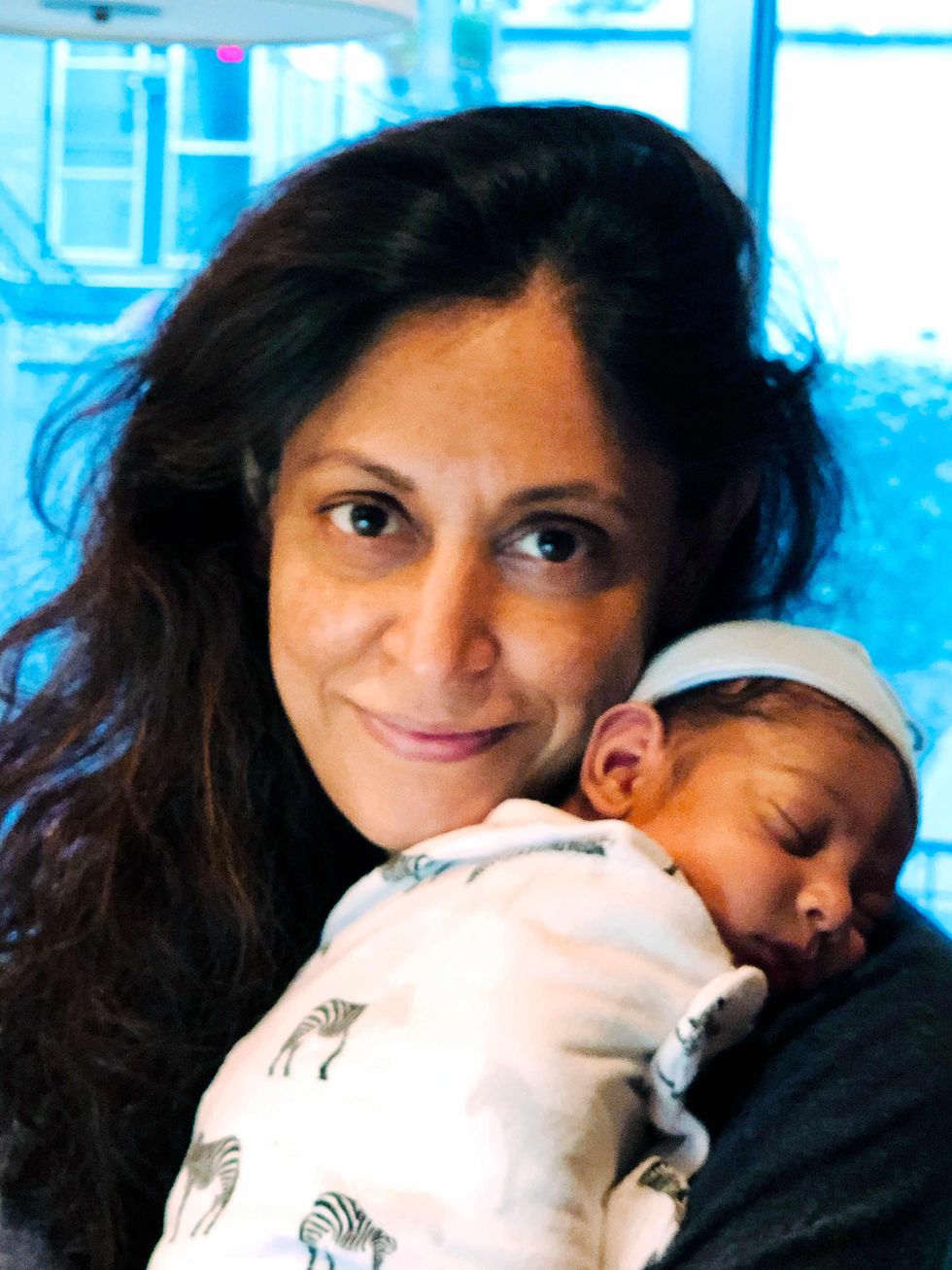 Aasif Mandvi's wife, Shaifali, and son, Ishan.
Photo Credit: Courtesy of Aasif Mandvi.
9 A.M. I don't really eat breakfast. I've been doing intermittent fasting for years. It's great for my metabolism and general health. So I'll have coffee to get things started and I'm fine until lunch.
10:30 A.M. We live in Manhattan. Evil shoots in Brooklyn. We're working on getting back to a normal shooting schedule. I click into that group energy and am loving playing a character like Ben, who's so different from me. He's a MacGyver type who fixes everything. My wife finds that super sexy. I'll say, "You know that's me, right?" She'll say, "Yeah, great, can you put that bassinet together?"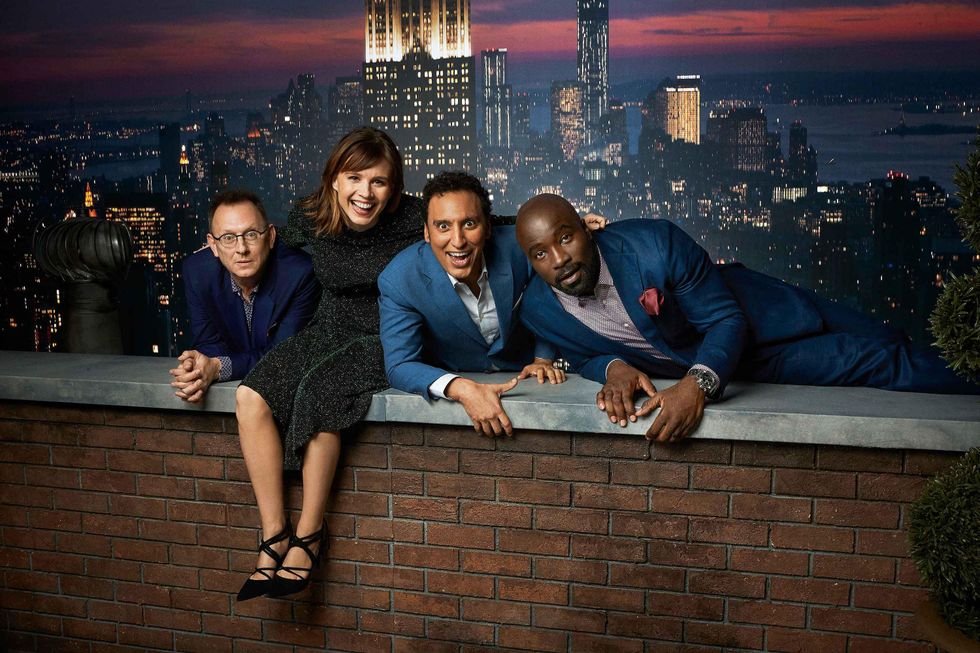 The cast of Evil at the CBS Upfront event in May 2019.
Photo Credit: Mary Ellen Matthews.
NOON: I'm doing a few voiceover parts for animated projects, including making a movie called Blazing Samurai, which is based on Blazing Saddles but with cats and dogs. It all works out nicely when you're stuck at home. They send over recording equipment and I do my best to talk over the crying baby in the other room.
1 P.M. I'm very fortunate that Shaifali is an amazing cook and actually enjoys cooking. We eat healthy. We stay away from fried foods and sugar, but she makes great concoctions with ground beef and eggplant. I'm Indian, so I always put spices all over everything.
​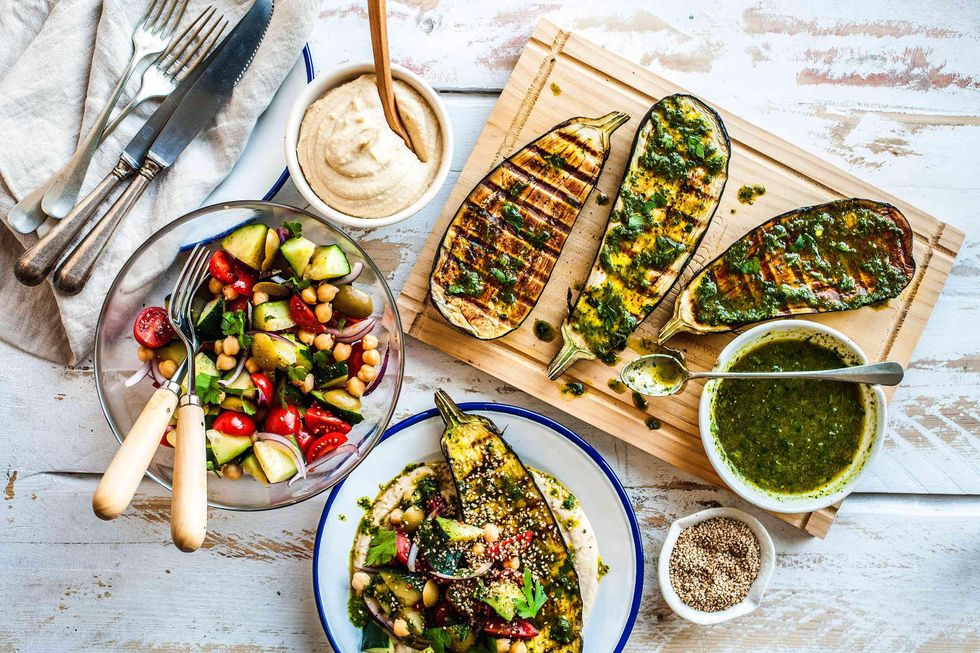 Aasif Mandvi's healthy diet includes fresh foods and spices.
Photo Credit: Enrique Díaz/Getty images.
2:15 P.M. After the gyms closed this year, I ordered dumb-bells and a medicine ball and one of those big bouncy balls to work out at home. We have a little backyard and a trainer comes in. We wear masks. I do pushups and lift things and sweat.

3:30 P.M. The Evil cast has a text chain. It gets pretty funny at times. We're constantly ribbing each other. I keep making fun of Kurt Fuller, who plays Dr. Boggs, by telling him that [actor] Richard Kind is going to take his part on the show.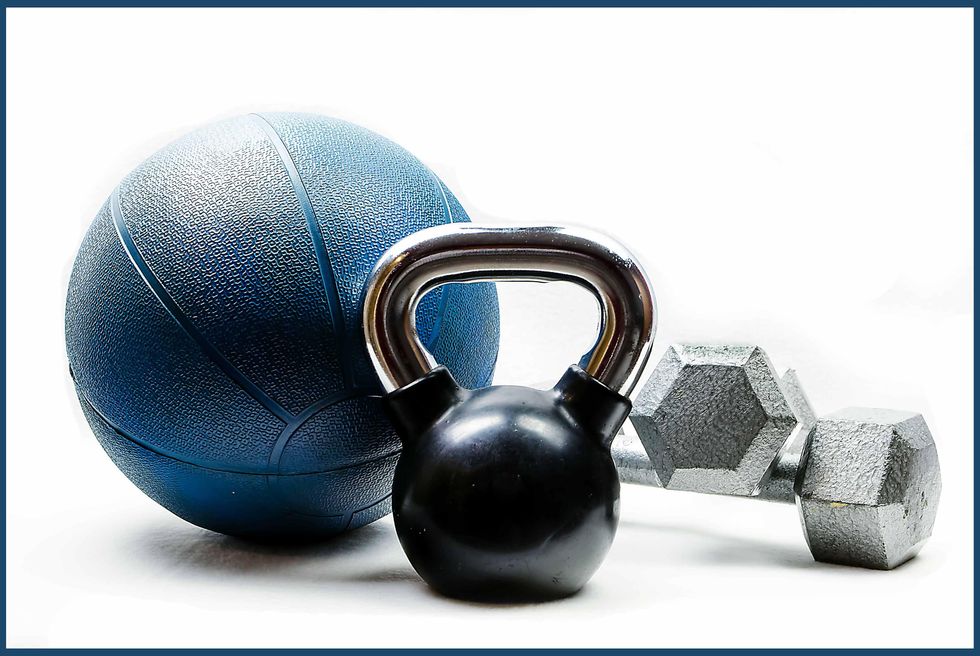 "After the gyms closed this year, I ordered dumb-bells and a medicine ball and one of those big bouncy balls to work out at home."
Photo Credit: mmjimenez/Getty Images.
5 P.M. I'm finding my superpowers as a father. One thing I can do is make the baby fly. Maybe all new dads do this. You put the kid on your forearm and run him around the house. He really seems to like it.

6 P.M. When you're a new parent, it's an accomplishment if you can just sit down together with your wife at the dinner table and have a coherent conversation and not have drool all over you.
7:15 P.M. A few times a week, we do Zooms with friends of ours who have kids. It's weird because we used to love to go out to places. Now you don't do that. So what we look forward to is looking at tiny windows on a screen with our friends' faces.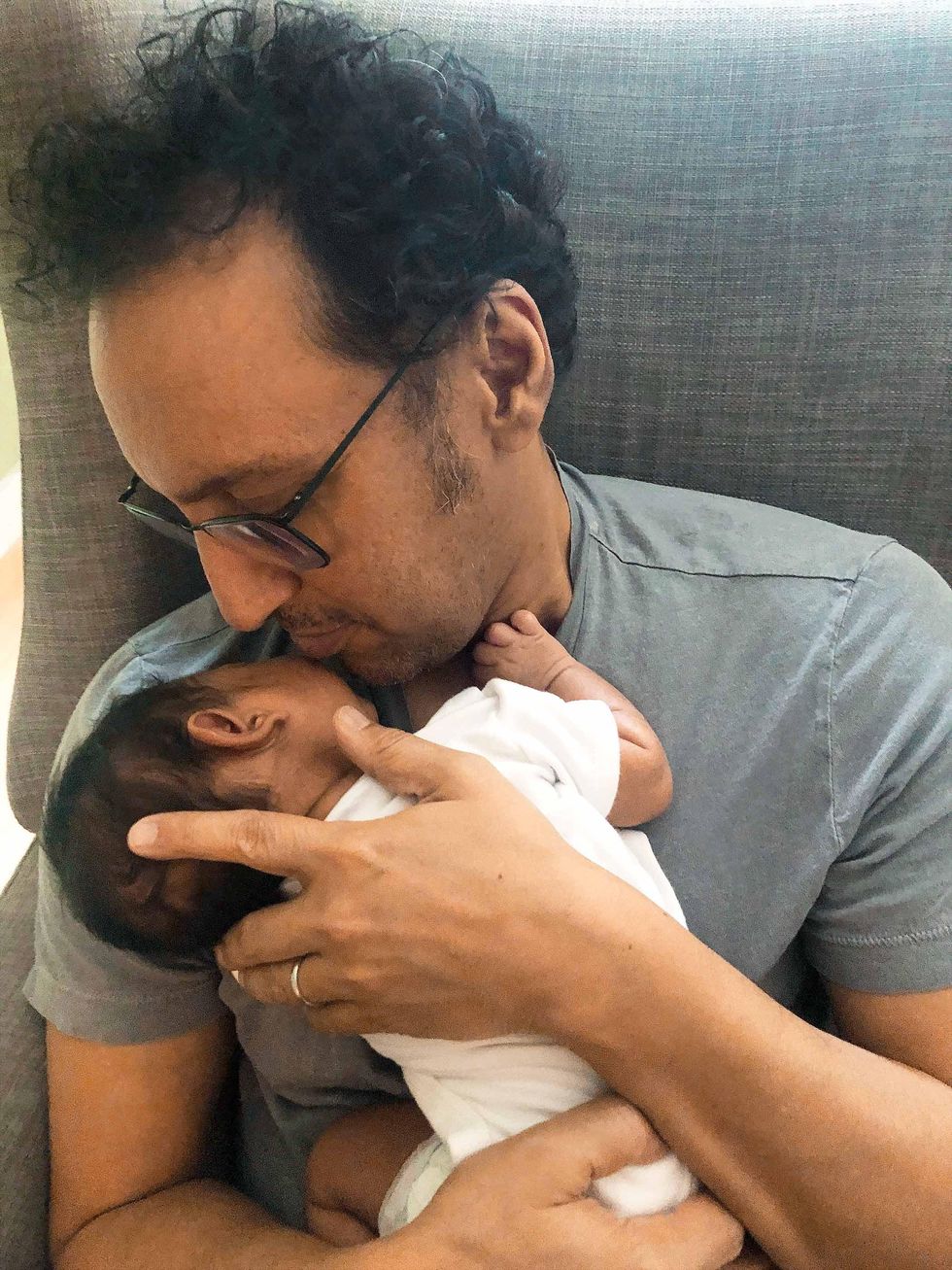 Aasif Mandvi holds his sleeping newborn son.
Photo Credit: Courtesy of Aasif Mandvi.
8:30 P.M. Once Ishan goes to bed, we try to have some adult time. We love watching Mindy Kaling's series Never Have I Ever. I like documentaries, including the Hillary doc and the one on Bill Gates. I love to learn about people and ideas way outside my everyday reality.10 P.M. Meditation is really helpful when you want to shut the day off. I've been trying to stay in the moment, even with the world as crazy as it is and being sleep-deprived as a new parent. The Mindfulness App reminds me to be here, now, and not take life for granted. 11:15 P.M. We usually get a few minutes of quiet and then drift off to sleep. Honestly, the way our lives are now, you never know when you're going to hear the baby scream at some odd hour—or when Barry Manilow is going to show up looking like a killer.Originally published in Watch Magazine, November-December 2020.Evil returns for Season 2. Catch up now on Paramount+.