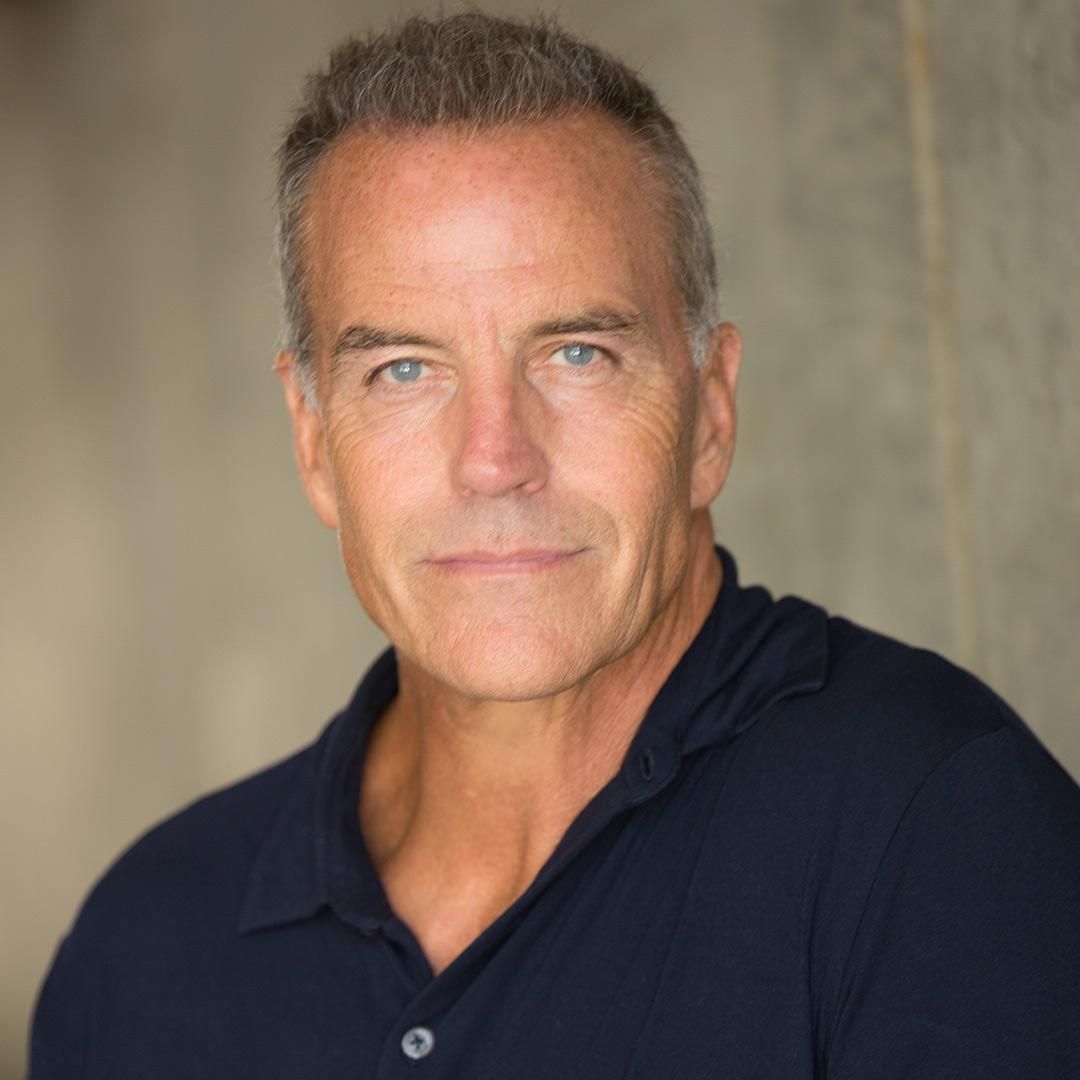 Photo Credit: Courtesy of Richard Burgi
Learn more about the actor who plays The Young and the Restless' newest player, Ashland Locke, in this exclusive interview.
By Deanna Barnert

Actor Richard Burgi has had quite the career since he got his start on Another World in the late '80s, landed recurring roles on former sudsers such as One Life to Life and CBS' As the World Turns, and then caused trouble on Days of Our Lives.
Whether you recognize him from his early soap days, his run as a Desperate Housewives hubby, his years solving crime as The Sentinel or his many other primetime stints, you know that this handsome actor can bring the charm… and also play deliciously dirty!
From the way fierce and possibly dangerous businessman has been described, those talents come in handy for Ashland in Genoa City!
Watch spoke to Richard Burgi about his character, his co-stars, and what he likes to get into when he's not bringing the drama.

Watch The Young and the Restless weekdays on CBS and streaming on Paramount+.
SUBSCRIBE NOW: Enjoy 4 Digital Plus 2 Print/Digital Issues Of Watch Per Year — For Free!

Watch is all about television's hottest shows. Tell us about your character Ashland Locke on Y&R.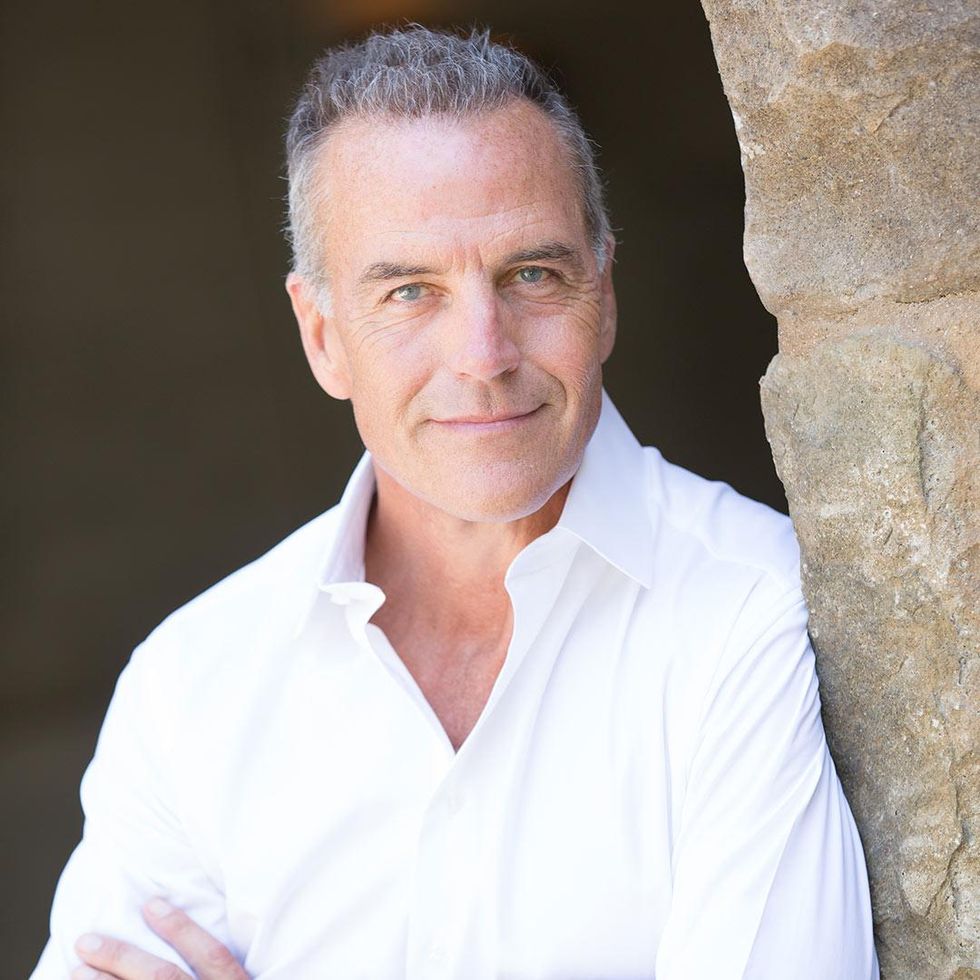 Photo Credit: Courtesy of Richard Burgi
He's cagey. He's worked hard. He's gone through some tribulations and trials in his life, and I think he's arrived at a place where he's enjoying the fruits of his labors and the little quiver of arrows that he can throw at people in so as far as psychological manipulations in his world of big business.

He's a terrific, personable, charming, intelligent, kind person … who, like many characters that have been labeled as nefarious, is just misguided. I think Victor Newman was castigated as a bad guy for a while. He's just misunderstood!
Ashland Locke is coming to town to negotiate with Genoa City's biggest players… right after Kyle Abbott learned he's the real father of this dangerous man's son. Should we be worried for Kyle?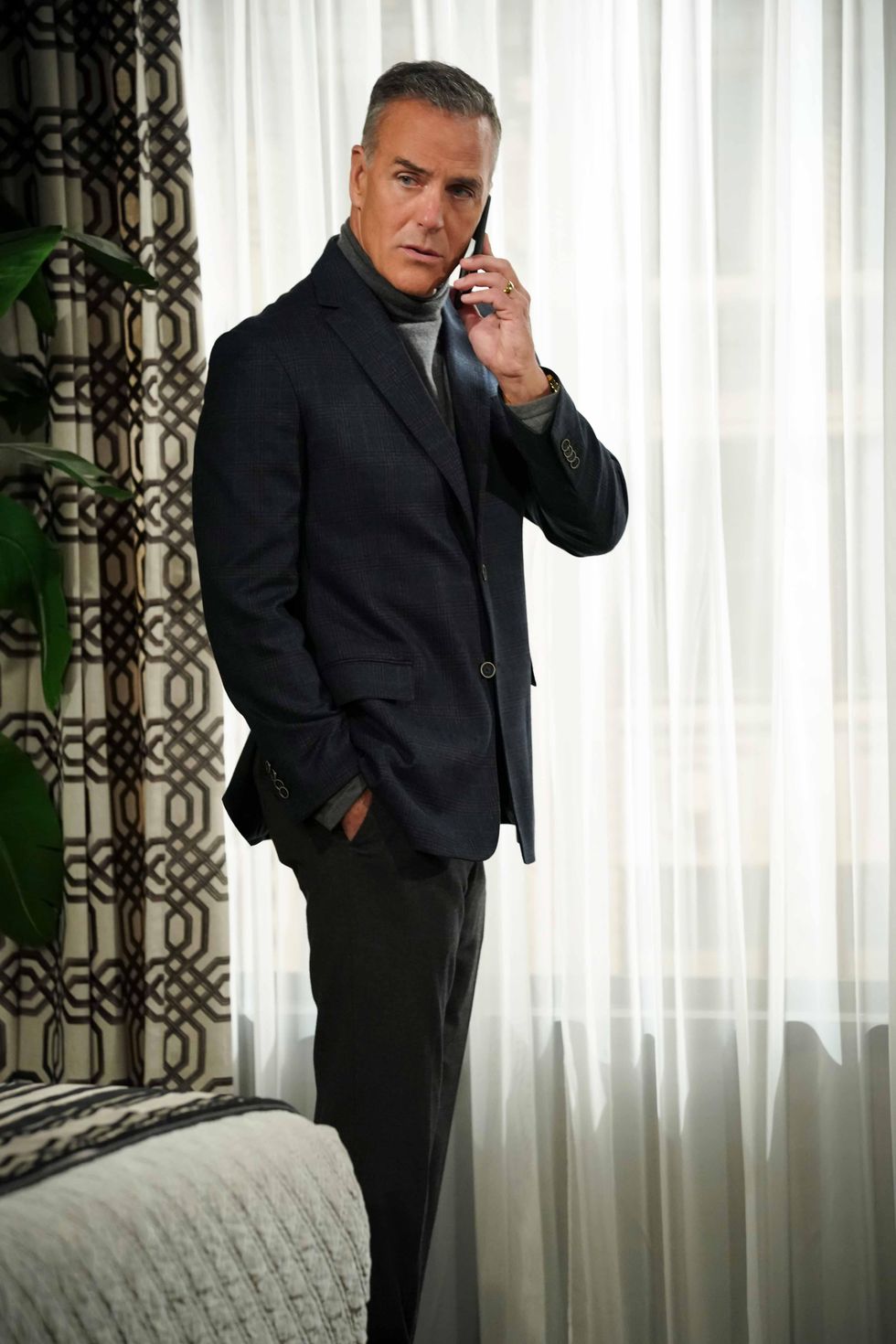 Richard Burgi as Ashland Locke.
Photo Credit: Sonja Flemming/CBS
You know, Kyle's like a lot of young men. They like take chances and risks. Sometimes that pays off... and sometimes it come back to bite you in the keester.

Describe how you felt when you read your first script?
"Wow, I hope I can do this!" You know, every actor has gone up on stage and blanked, and I've done it on the stage and screen. And that first day, I had a fair amount of material. It's a lot. And because of the pace, it was a concern—a concern that amplified the intensity for me to focus and take care of business!
What was your first day on set like?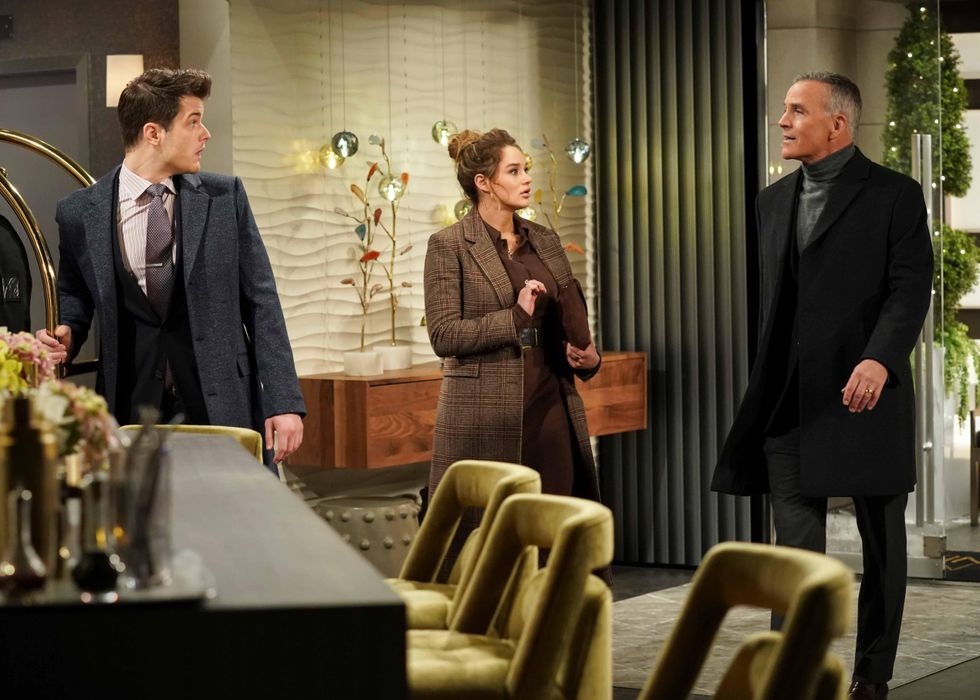 Michael Mealor as Kyle Abbott, Hunter King as Summer Newman, and Richard Burgi as Ashland Locke in The Young and the Restless.
Photo Credit: Sonja Flemming/CBS
My first scene, I believe, was with Michael Mealor (Kyle Abbott) and Hunter King (Summer Newman). They are such pros. And Christel Khalil (Lily Winters) was delightful. She and I had a lot of fun.

I got right into the thick of things with some the major guys and gals. It was great just to meet all these people who were so willing to play and explore and work and support each other. And it's a beautiful thing to have the company of a show that's been around for so long.
What did you make of the Newman and Abbott patriarchs, Eric Braeden and Peter Bergman?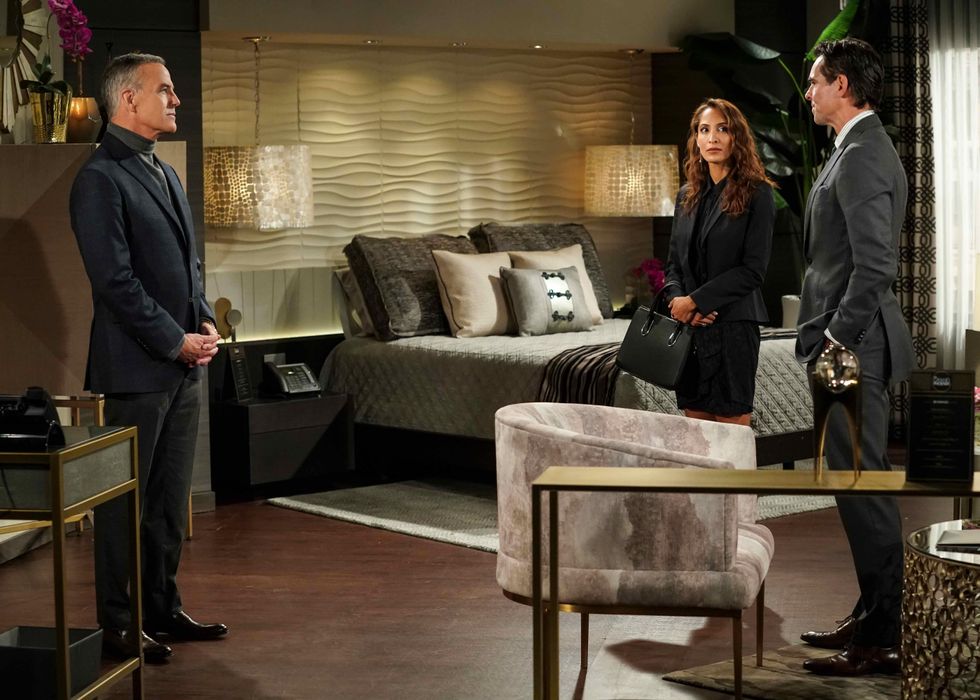 Richard Burgi as Ashland Locke, Christel Khalil as Lily Winters, and Jason Thompson as Billy Abbott in The Young and the Restless.
Photo Credit: Sonja Flemming/CBS
Eric Braeden (Victor Newman) has such an air of gravitas... and the first thing he uttered out of his mouth was some line from Seinfeld. [Burgi appeared in the 1994 episode "The Hamptons."] He's a big Seinfeld fan and he really wanted to talk about it. And I've seen his work over the years. I'm a big fan of his. I so respect him, and he's just such a different person than I expected. He is sweet, funny, engaging, and self-effacing.

I had met Peter Bergman (Jack Abbott) years ago. Maybe on a junket or through a mutual friend? I remember that I thought he was delightful when I met him—and I think he's just as delightful now!
Watch The Young and the Restless weekdays on CBS and streaming on Paramount+.
SUBSCRIBE NOW: Enjoy 4 Digital Plus 2 Print/Digital Issues Of Watch Per Year — For Free!
Why did you decide to become an actor?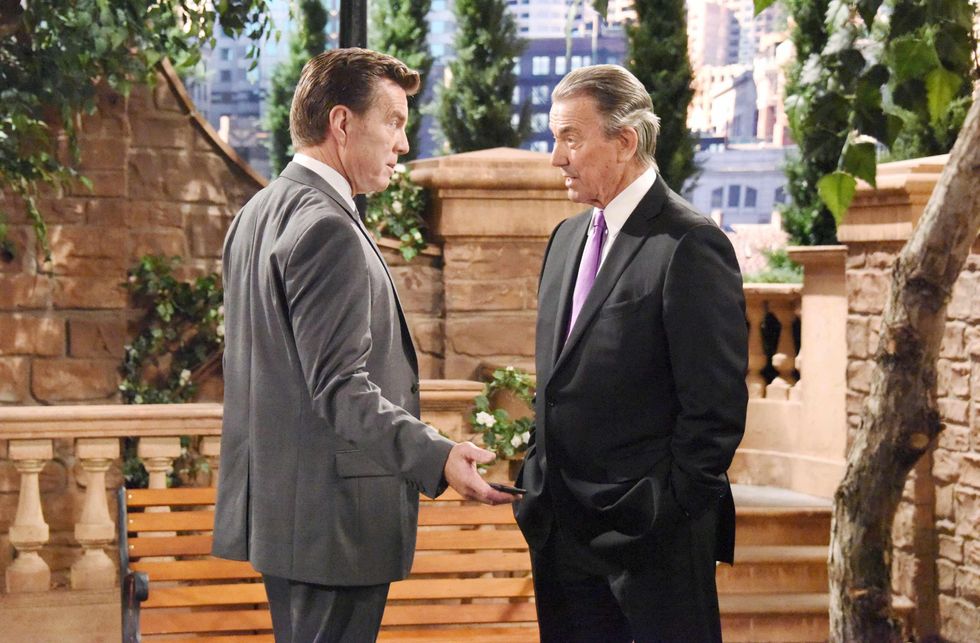 Peter Bergman as Jack Abbott and Eric Braeden as Victor Newman in The Young and the Restless.
Photo Credit: Jill Johnson/JPI Studios
I was 16-years-old, at Montclair High School, New Jersey, in the amphitheater. I had an idea maybe I would play some professional sport or go on tour–perhaps as a musician or maybe I'd join the secret service. I was standing there, my junior year, and I just heard this voice. It was clear as day. Call it God or you know, my insanity. It said, "You're going to be an actor." I've heard that voice a couple of times in my life, and each time I followed it. It's just been a really great ride.

What TV shows are currently binge-watching or catching up on?
Oh, you're talking to the wrong guy! I'm not a big TV consumer, because I kind of get lost in the whole thing–from how it's directed to the lighting, continuity, acting. The only thing I binged this last year was Ozark. And I thought that was really well done. When my son and I get together, we watch sports, History Channel and a lot of nature shows like Planet Earth. The last time, we fell asleep watching David Attenborough: A Life On Our Planet.
When not filming Y&R, what do you like to do?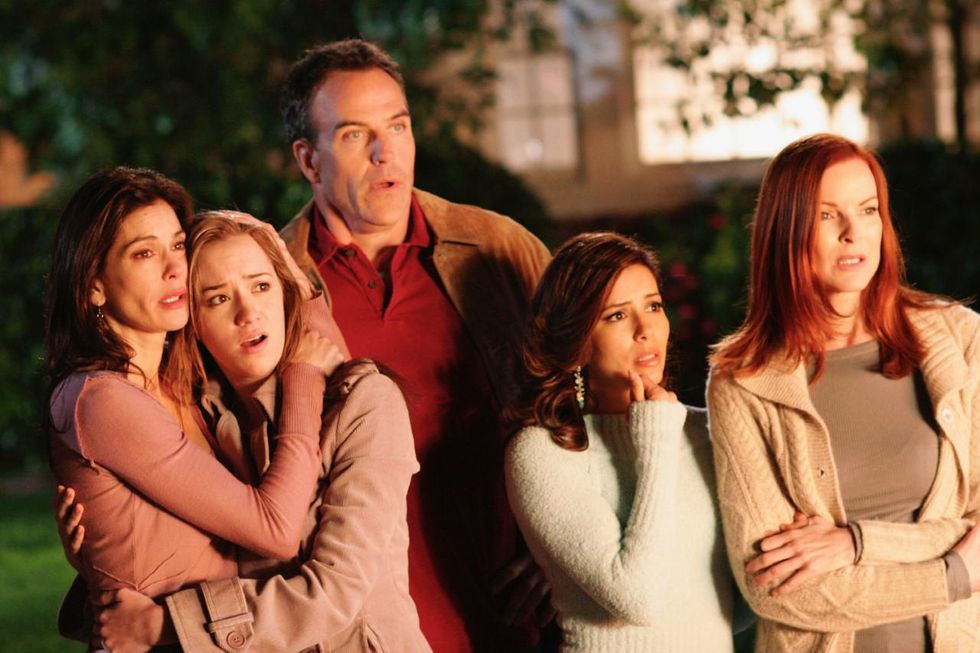 Richard Burgi and the cast of Desperate Housewives.
Photo Credit: Ron Tom/Walt Disney Television via Getty Images
One of the things I do every day, I just walk around. If my dog needs to go out in the morning, I have my binoculars, but I just like being alone and birdwatching. I love studying nature. I'm a big fan of all things that crawl and grow and fly, and I'm in the ocean all the time. And I wouldn't call myself a guitar player… but I've been studying probably the same 10, 12 chords for five years now.

Other than that, I love spending time with my kids. I still go out and play ball with my sons–especially my youngest, who's 12 now. And I so love spending time with older people. I love going back to see my mom, who 97, and my family back east. I think we forget the beauty and the repository of wisdom in our elderly and our older family.

I'm also on the board of this environmental group that supports endangered species and the habitats that support them.
Who is your inspiration?
Well, I've got a few. I'm a big fan of Jesus. I'm a big fan of Martin Luther King. I'm really a big fan of Larry Elder. I don't know why… but Derrick Henry comes to my head. He played football for the University of Alabama. And Tom Brady's an inspiration. I love the longevity and the way he's handled himself and his career. Johnny Frisbie has also been an inspiration, in so far as staying in this place of lightness. She's sent me a draft of her book. She's from a little island and she's got this most delightful story!

I get inspired all the time by people. Eric Braeden has inspired me, recently. To have had that longevity, stay as vital and as light as he is? It was really lovely to connect with him.
Any last thoughts or advice for fans?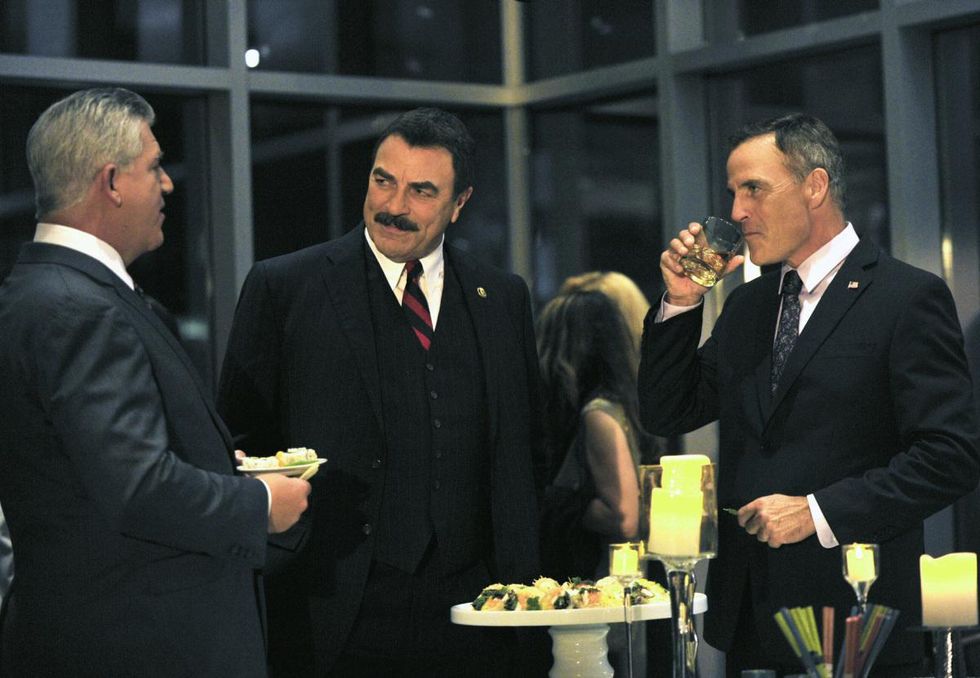 Richard Burgi guest stars as Councilman Tommy Mancini in Blue Bloods.
Photo Credit: John P. Filo/CBS
My urge is for people to not succumb to fear, to go out and help others and be good to themselves. Try to improve your lot in life, every day, and support those around you to do just that. Just stay firm and be a part of the whole thing.

Watch The Young and the Restless weekdays on CBS and streaming on Paramount+.
SUBSCRIBE NOW: Enjoy 4 Digital Plus 2 Print/Digital Issues Of Watch Per Year — For Free!