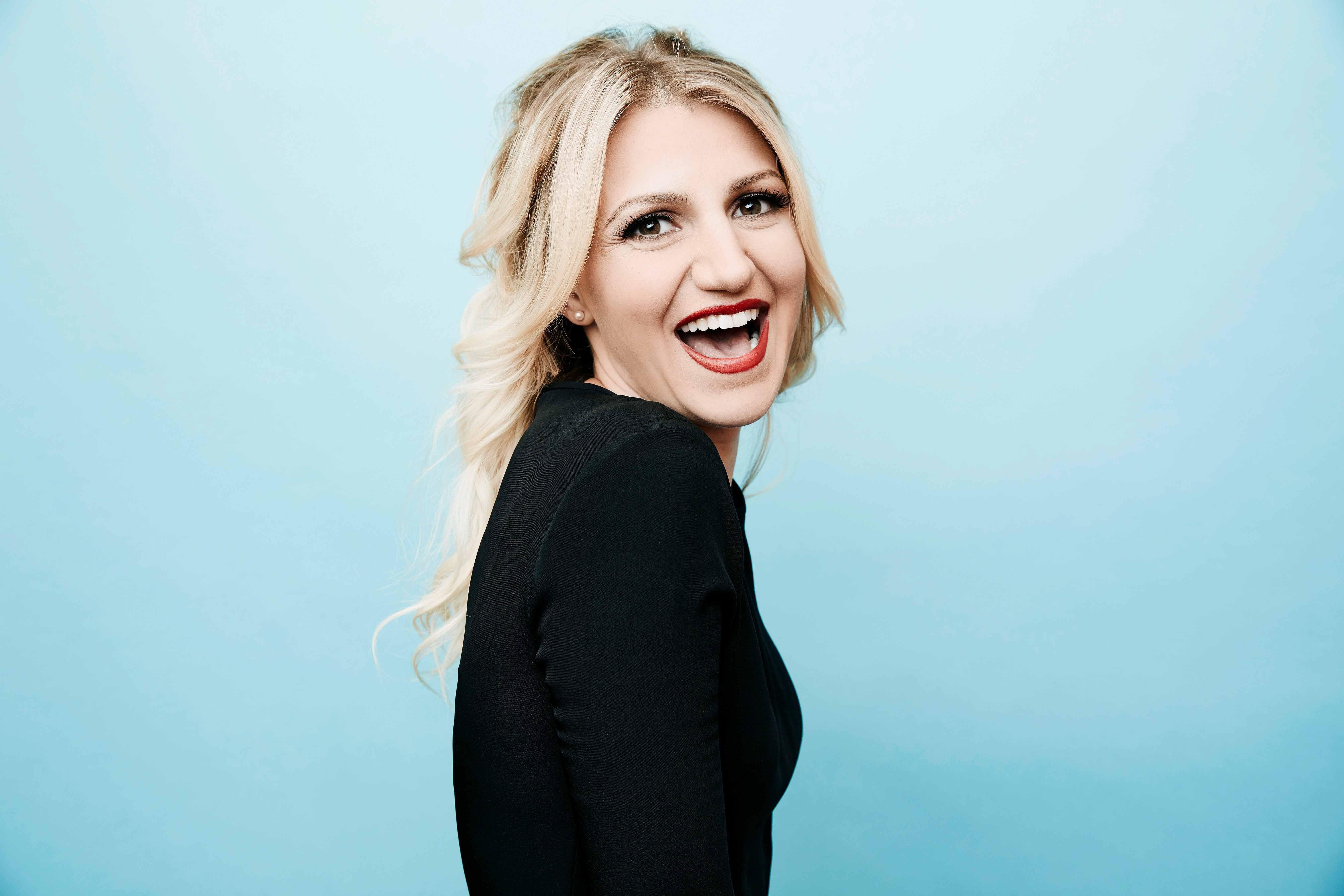 Photo Credit: Maarten De Boer/The Licensing Project.
The fabulous Annaleigh Ashford brings optimism and joy to B Positive.
By Brantley Bardin
Who knew that in 2020 we were so gonna need something called B Positive?" asks Annaleigh Ashford, who stars in the new Chuck Lorre–produced sitcom bearing that moniker. "At first, I thought, 'That's an OK title,'" the Denver-born, Tony Award–winning actress exclaims with a laugh, "but now I'm, like, 'That's deep!'" B Positive is the tale of a newly divorced therapist (Thomas Middleditch) who is in need of a kidney donor with the titular blood type. Ashford plays Gina, a high school acquaintance who turns out to be a weed-smoking , pratfall-prone, madcap kook of a match. "They're an odd couple pairing but a match in life, too," says Ashford. "He needs a kidney and a friend, and she needs accountability and a friend. See, she likes to partake in the party too much and put all the 'things' in her face— so he tries to keep the things out of her face so he can get her kidney!"
Best known to TV audiences as Masters of Sex's sassy lesbian prostitute turned receptionist Betty DiMello, Ashford is a triple-threat star on Broadway whom The New York Times has called "a sly comic genius." "But I've been waiting my whole life to get to make people laugh on Thursday nights in a Chuck Lorre show on CBS," confesses Ashford. "So I really hope people will think I'm funny!
Originally published in Watch Magazine, November-December 2020.
B Positive airs Thursdays at 8:30/7:30c on CBS and streams on Paramount+.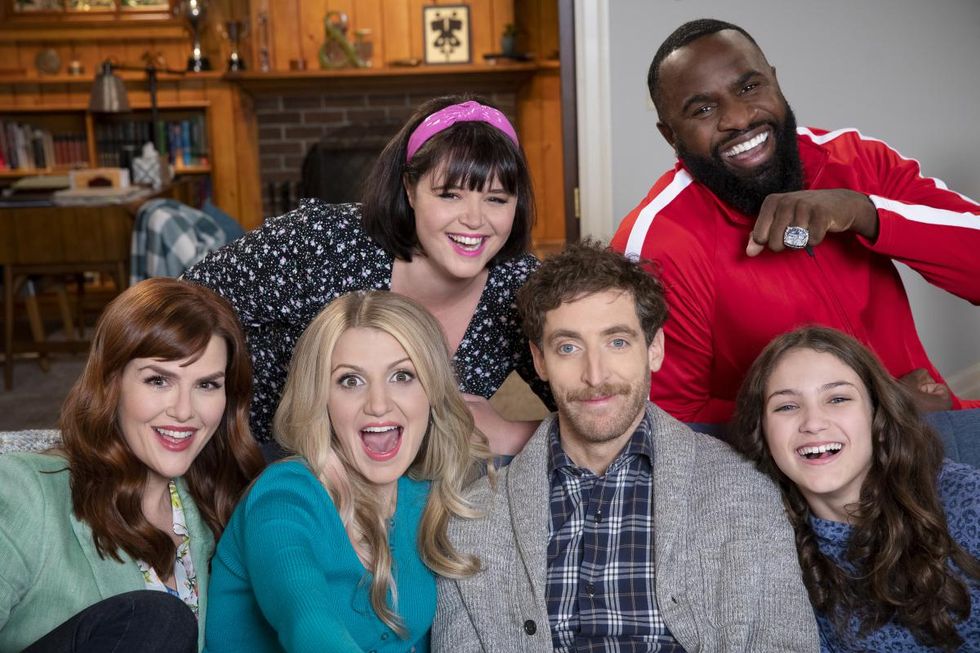 Pictured (L-R): Top: Kether Donohue as Gabby and Terrence Terrell as Eli. Bottom: Sara Rue as Julia, Annaleigh Ashford as Gina, Thomas Middleditch as Drew, and Izzy G. as Maddie of CBS sitcom B Positive.
Photo Credit: Robert Voets/CBS.
Oh, they will, honey. And they can get a head start by checking out your hilarious Instagram account, which serves up heaps of Miss Piggy, Dolly Parton, and wigs. You even have a weekly Instagram cooking "show" called "WW Wednesdays With Wigs."
Yes! I'm an ambassador for WW, formerly known as Weight Watchers. It's the easiest way to feel body positive in myself. And I love big hair, wigs, Dolly Parton, the Muppets, and rainbows, hence my Instagram contents. See, in my mind, everybody has a rainbow coming out of their butt when they fart. [Laughs] That's sort of "Annaleigh Ashford" in a nutshell.
Ha! In every post and interview I've seen or read with you, you are the epitome of positivity. What's your secret?

It's a struggle, obviously, at this time, but I think it's always been my goal to be a Positive Patty. And I think I'm in a moment of being a sort of shepherd for those who don't have the practice of looking ahead with bright eyes. Because as an artist, you have to have that to believe something is coming.
You've said you knew you wanted to perform since you were in the womb. But as the daughter of an elementary school gym teacher, you tried to be a jock for her until second grade when ...
... On the first day of second grade, my mom enrolled me in Kit Andree's Dance & Performing Arts Center in Denver, and my life was changed. Miss Kit, my voice teacher, was 4-foot-11, wore 5-inch Lucite platforms, big ol' false eyelashes, a rhinestone headband, and taught me age-inappropriate songs like "Maybe This Time" from Cabaret. We were soulmates!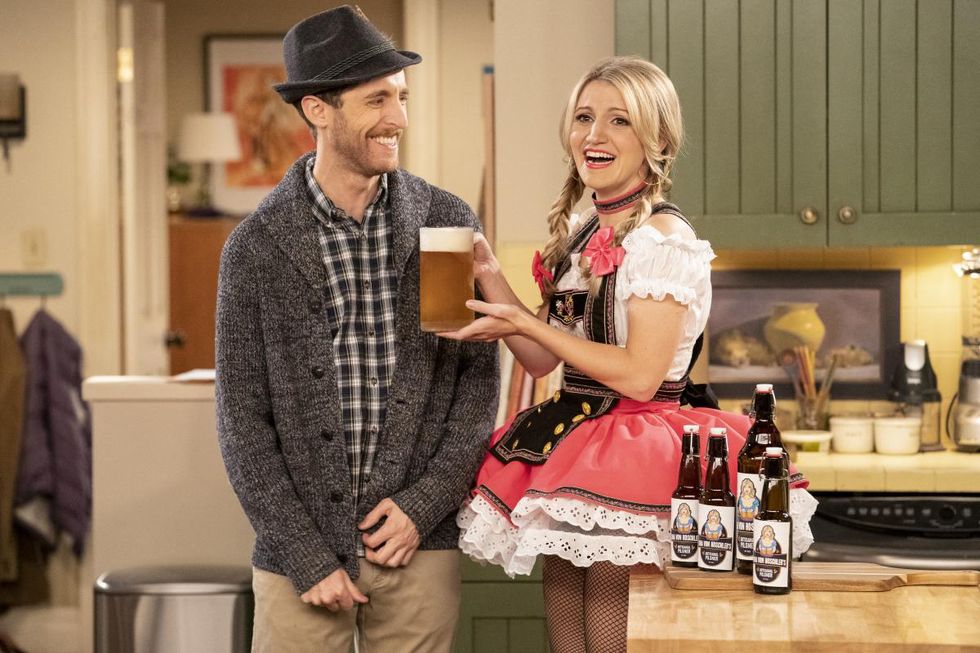 Thomas Middleditch as Drew and Annaleigh Ashford as Gina in B Positive.
Photo Credit: Robert Voets/CBS.
And by 9 you were performing in Denver professionally—

Yes, in the musical Ruthless, where my grandmother was played by a drag queen, fore-shadowing a career in which I knew I'd be arm-in-arm with drag queens!
Yep, such as your Tony-nominated role as Lauren in 2013's super-smash Kinky Boots, with Billy Porter. Then you won the Tony for the 2014 revival of You Can't Take It with You opposite James Earl Jones, and then wowed again in 2017's revival of Sunday in the Park with George opposite Jake Gyllenhaal. Tell us, do you still get starstruck?
Oh, yeah! Like I've met Angela Lansbury multiple times, and I can never get through it without crying.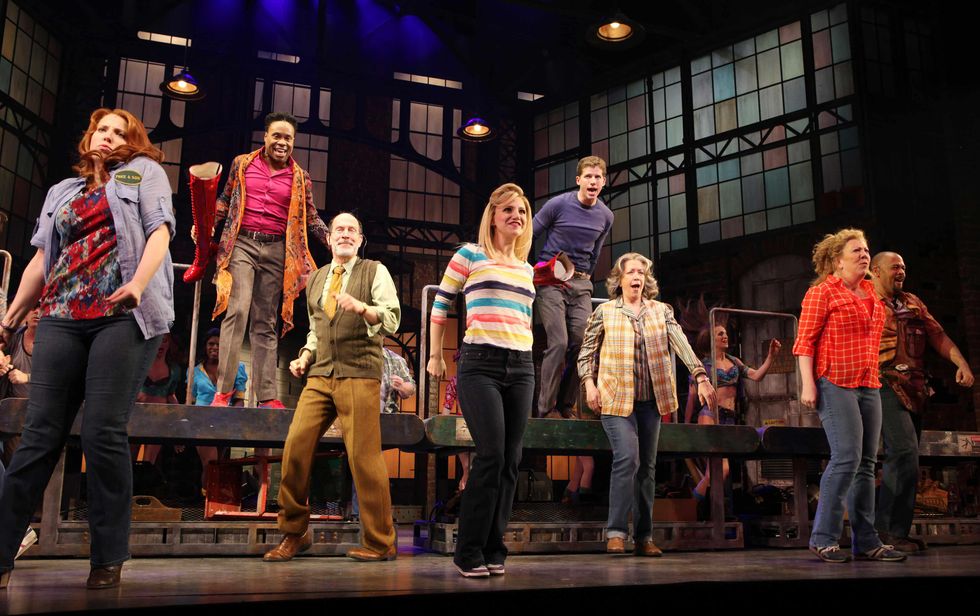 Billy Porter, Annaleigh Ashford, and cast performing in the 'Kinky Boots' Broadway Sneak Peek at Al Hirschfeld Theatre on February 28, 2013.
Photo Credit: Walter McBride/Corbis via Getty Images.
Adorable. You've been wed to actor Joe Tapper for seven years. What works about you two?

We both have sensibilities that are very childlike; like, we love roller coasters and theme parks to the degree that Joe proposed to me at Six Flags in New Jersey in a really funny, not glamorous way at all. I mean, I had very ugly shorts on, but ... it was just perfect for us! [Laughs]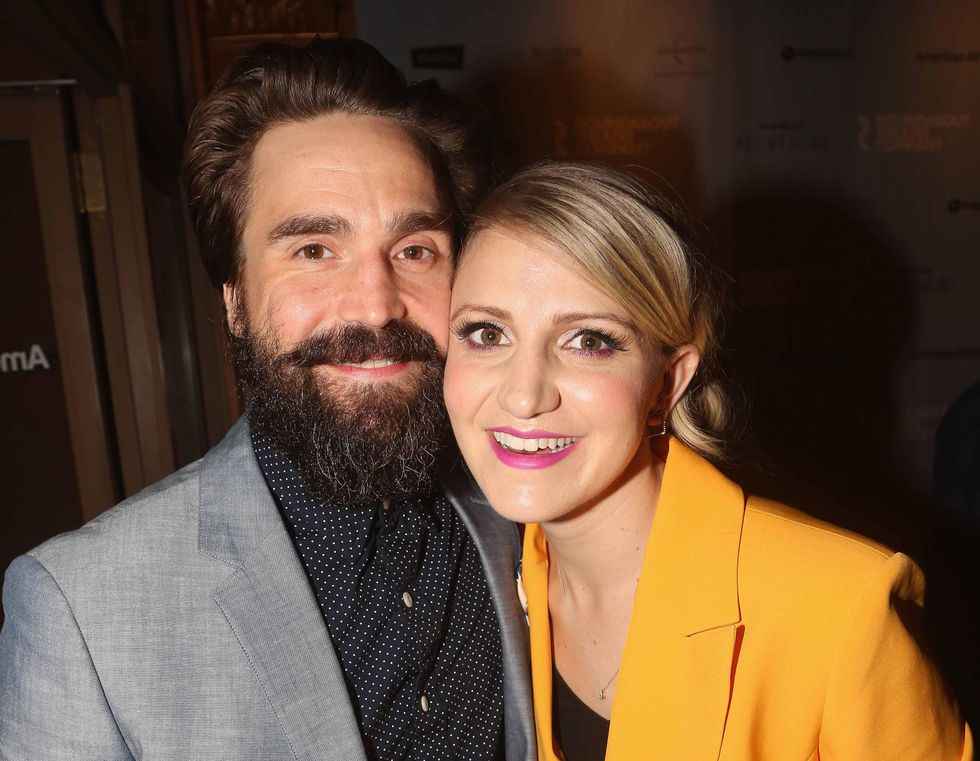 Joe Tapper and wife Annaleigh Ashford.
Photo Credit: Bruce Glikas/WireImage.
And now y'all have a 4-year-old son, Jack.
Yes, and Jack has changed my perspective, soul, spirit, and acting choices. And also my free-time schedule. [Laughs] But it's all for the better.
Or for the positive!
Yes, and I hope people will tune in to B Positive so they can have a half-hour break from this world. It's going to be a joyful show and a much-needed respite for people who need to check out!
Originally published in Watch Magazine, November-December 2020.
B Positive airs Thursdays at 8:30/7:30c on CBS and streams on Paramount+.