Interviews
Courtney Hope Jumps To The Young And The Restless!
Photo Credit: Gilles Toucas/Courtesy of Bell-Phillip TV Productions, Inc.
Bold diva Courtney Hope stirred up plenty of trouble and even more emotion as The Bold and the Beautiful's Sally Spectra. Now that she's bringing her legacy character to The Young and the Restless, get to know the actor behind the animal print!
By Deanna Barnert
When Sally Spectra showed up on The Bold and the Beautiful a few years back, she was determined to put Spectra Fashions back on the map. Unfortunately, she got sidetracked by love triangles and machinations. Like the iconic great aunt she was named for, Sally has proven to quite the schemer. She even went so far as to fake a deadly illness to get back her man!
After that fiasco, Sally's ready for a fresh start—and that's why Courtney Hope is bringing her to The Young and the Restless, Tuesday, November 3! The question is: Is Genoa City ready for her?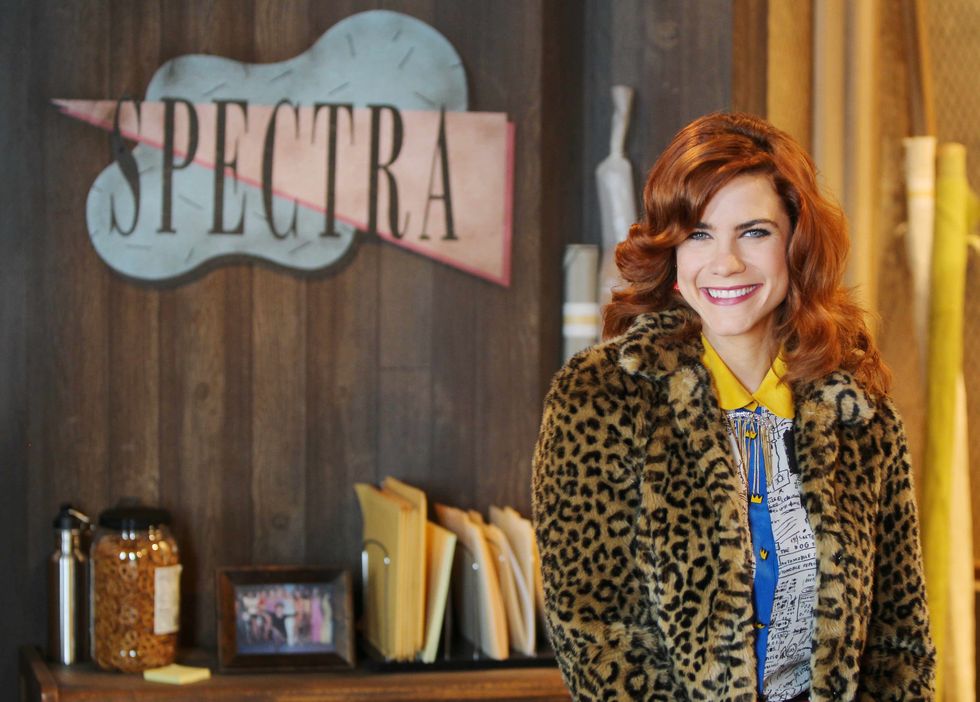 Courtney Hope as Sally Spectra, circa January 2017.
Photo Credit: John Paschal/JPI Studios.
In addition to her Daytime work, Courtney Hope boasts primetime stints on shows like Transparent, Bones, NCIS and Criminal Minds; has found action and thrills in Indie films like Displacement; and saves the day in video games like Control.
Watch spoke with Courtney Hope about making the jump to Y&R, her designer character and what it's like to be back at work after sheltering at home during the coronavirus.

The Young and the Restless airs Weekdays on CBS. Stream full episodes on CBS All Access.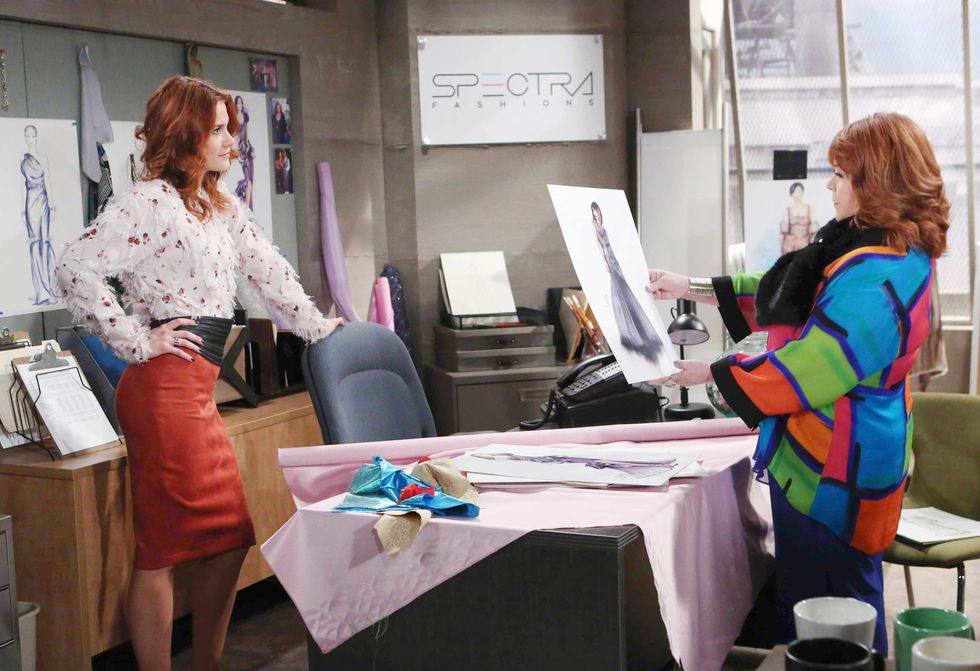 Courtney Hope as Sally Spectra and Patrika Darbo as Shirley Spectra on The Bold and the Beautiful.
Photo Credit: Howard Wise/JPI Studios.
Watch is all about televisions hottest shows. Tell us about Sally Spectra, the character you're bringing from B&B to Y&R.
Sally is very feisty, very determined and very artistic. But given her last name, people have a tendency to not expect a lot from her. She and her family have quite a patchy reputation of being tricksters and causing a little bit of… what's the word? Nonsense! So people don't totally take Sally seriously, which makes for fun, but also makes her want to try harder to prove herself and get people to like her.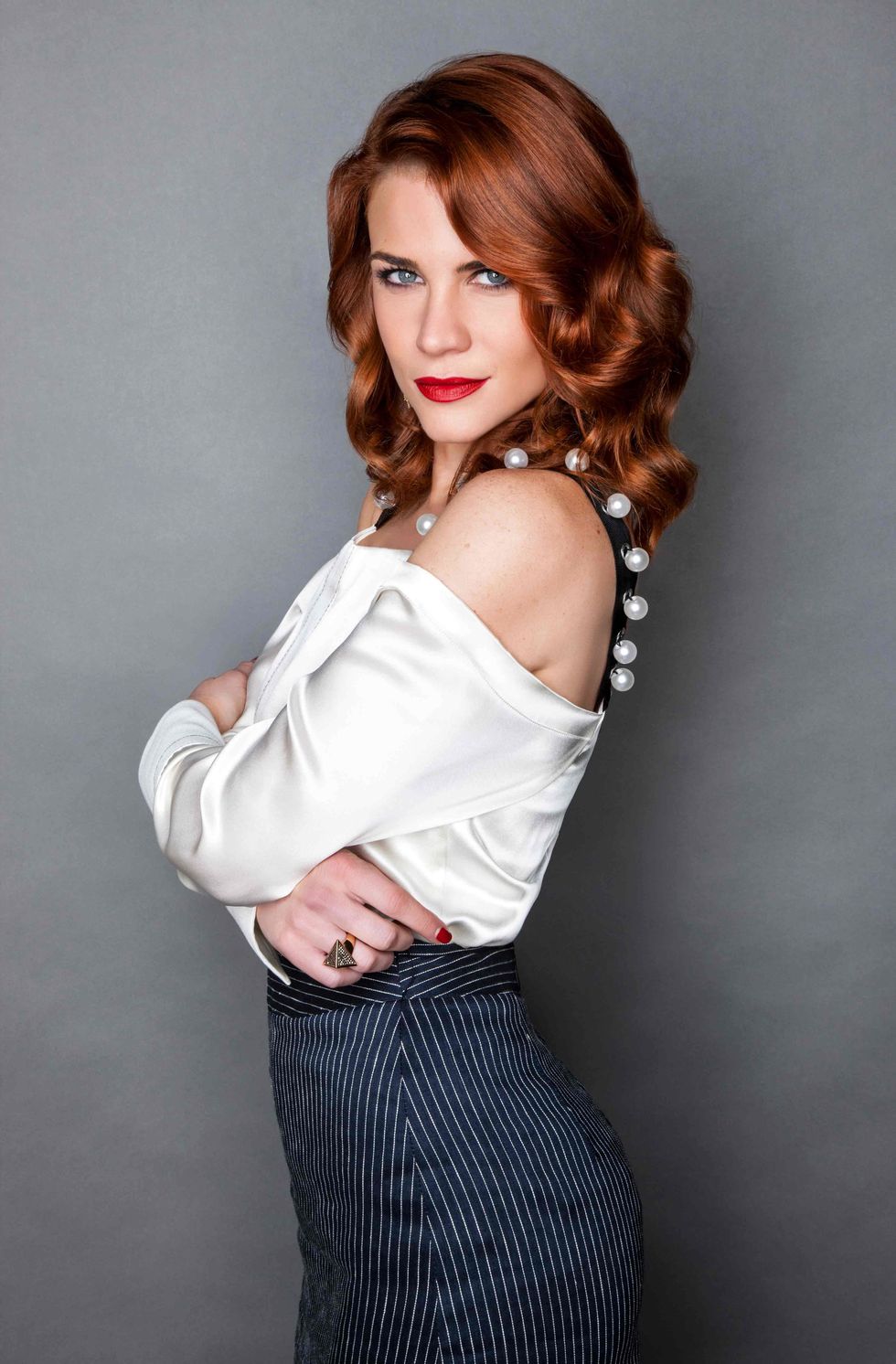 Fashion designer Sally Spectra is known for her bold personality and style.
Photo Credit: Gilles Toucas/Courtesy of Bell-Phillip TV Productions, Inc.
When she first came on the canvas in Los Angeles, Sally was very determined to make a name for herself as a designer and then the relationships got in the way. And that's what I love about coming to Y&R. She's in a fresh new place, with fresh new people, getting back to that need to make a name for herself…in hopes that history does not repeat itself!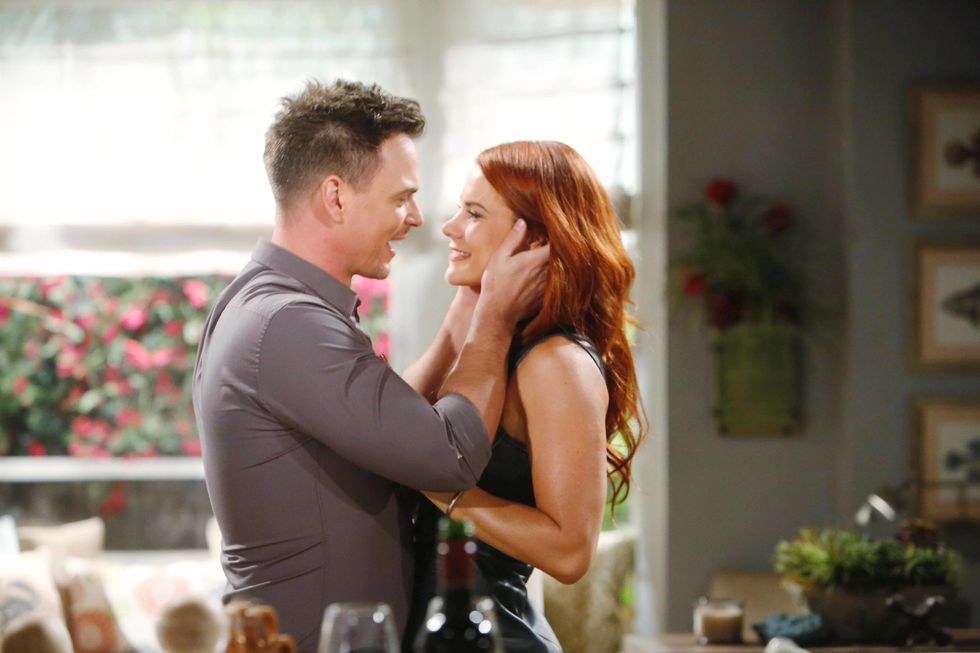 Courtney Hope as Sally Spectra and Darin Brooks as Wyatt Spencer on The Bold and the Beautiful.
Photo Credit: Howard Wise/JPI Studios.
Has she learned any lessons after her last scheme backfired on her?

Yes, she's definitely learned lessons… but there's a lot of things that are ingrained in who she is and who her family is. The thing I love about Sally is she has such a big heart. She's not just causing havoc to cause havoc. It wasn't, "I'm going to pretend I'm dying to maliciously win back this guy." It was, "I poured my heart and soul into loving this person, and I'm going to do what I can… even if it means sacrificing myself."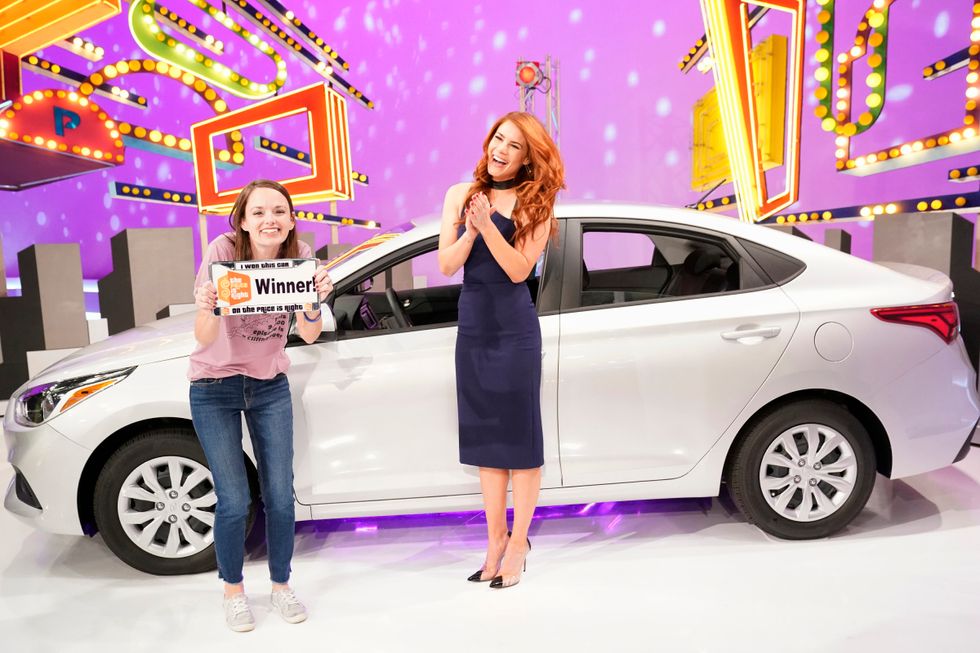 Courtney Hope guest models on The Price Is Right.
Photo Credit: Greg Gayne/CBS.
After being on B&B, what was it like to start working at Y&R—which shoots right across the hall at CBS Television City?
It's so cool. I'm walking in the hallway and someone calls my name and now, I don't know where it's coming from! Because I was also on The Price Is Right, for a spell. Coming to Y&R was definitely a mix of emotions. I felt new, because it was a new show, new people, new dynamic. But then I also felt like I knew it all. I knew the studio, some castmates and, obviously, I know Sally! There was a lot going on, and I was so excited.
I first worked with Tracey E. Bregman (Lauren Fenmore Baldwin), which was great. She's wonderful. A beautiful person inside and out. Also, I was immediately like, "Okay, tell me stories about Darlene Conley [who played the first, iconic Sally Spectra on B&B]. Tell me everything you know!"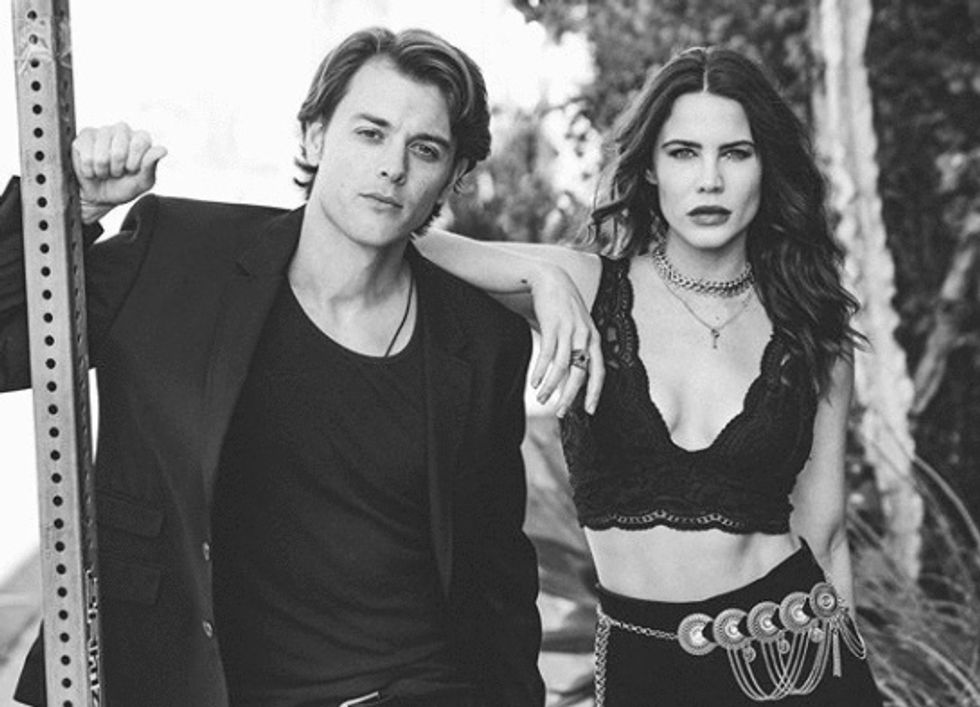 Courtney Hope and her longtime boyfriend Chad Duell.
Photo Credit: Courtesy of Courtney Hope.
After spending much of summer in COVID lockdown with longtime boyfriend Chad Duell (Michael Corinthos, General Hospital), you both got to go back to work at around the same time. What was like?
We were the first ones back over at B&B, so I went back in June. I was there for two weeks, and then that was the end of my run there. It was very different, and even going back now versus then is different. It was trial and error in the beginning—seeing what worked, what didn't. Even though it's weird wearing your mask all the time, it feels more natural now. You do your scene without it; then you put it immediately back.

Our life is very, very different too. Chad's working, as well. That's been nice with our three dogs, because they got used to us being home all the time! They're like, "Um, what?" But our schedules have actually been very complimentary, so we haven't had to take them to daycare yet. That's been really nice.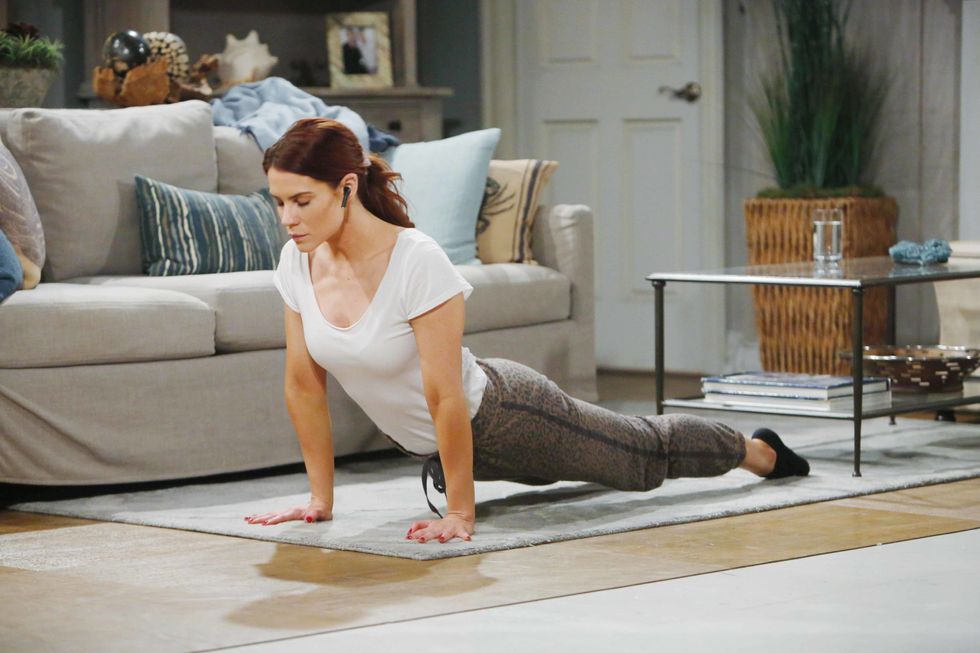 Courtney Hope finds her zen on the set of The Bold and the Beautiful.
Photo Credit: Howard Wise/JPI Studios.
When not filming Y&R or social-distancing/staying home as we all are now, what do you like to do?
I love creating things. I love to paint and design. I spray paint and regular paint on clothing and on canvas. I have a lot of jackets that I wear that I studded or painted on. I'd say probably 50% of the clothing I wear I've altered in some way. Ever since I was a kid, I've always designed my own stuff.

And fitness is everything to me. I started dancing when I was three and I taught fitness forever. I've realized it's so good for not only my physical health, but my emotional wellness, as well. It's a way for me to express myself and I feel strong. When we're not in a pandemic, I love to go to different classes and be active with other people. That's something I really miss.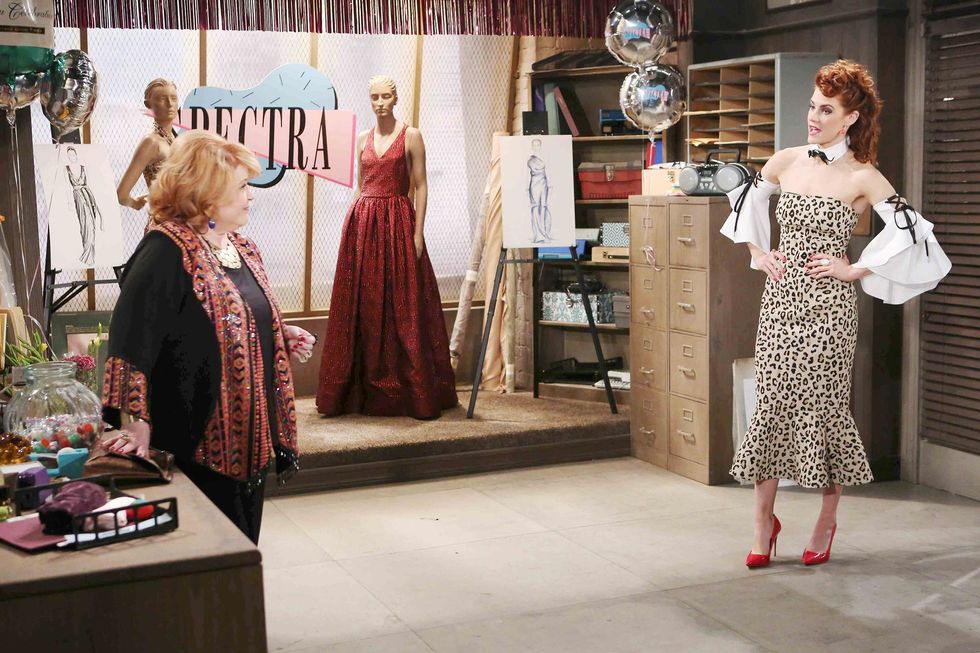 Courtney Hope as Sally Spectra in one of her signature animal print looks.
Photo Credit: Howard Wise/JPI Studios.
As someone who designs your own looks, what's your take on Sally's wild style?
She's vibrant and out there, wears a lot of animal print and has a bit of an edge, and it parallels with her personality of being very primal. She feels something: She says it. She wants something: She goes to get it. The edginess is something we have in common, but it's always fun to put on her outfits and then be able to move as her. Sally's very showmanistic.

What TV shows are you currently binge watching or catching up on?
Chad and I just started Schitt's Creek. We watch a lot of documentaries, so we were binge-watching The First 48, a crime docu-series. We binged The Office—literally twice in a row! And we binged Friends. We love binging comedies. We also just finished The Boys, which I love. I want to be a superhero!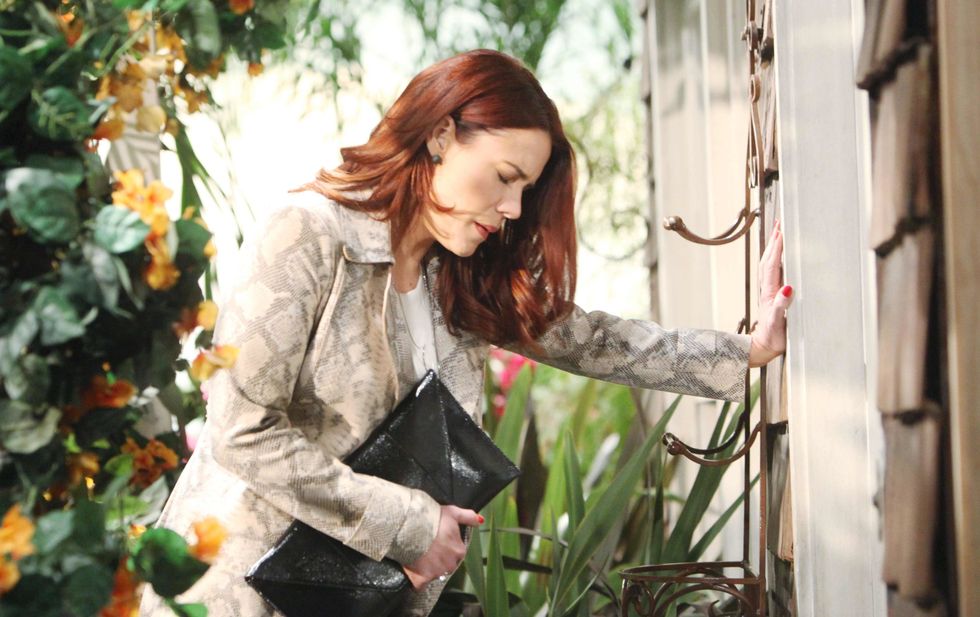 Courtney Hope channels intense emotions for a scene on The Beautiful and the Beautiful.
Photo Credit: Howard Wise/JPI Studios.
Why did you decide to become an actor?
It's what I've always wanted to do, ever since I was young. But it wasn't that I wanted to be front and center. I'm interested in humanity, the human mind and human emotions and I love storytelling. I want to use myself as a vessel to be able to help people heal or help make people feel less alone. Because that was something I was really affected by as a kid. Even watching Barney, I would learn a lesson and I felt understood. I always wanted to be that person on the screen that does that for other people.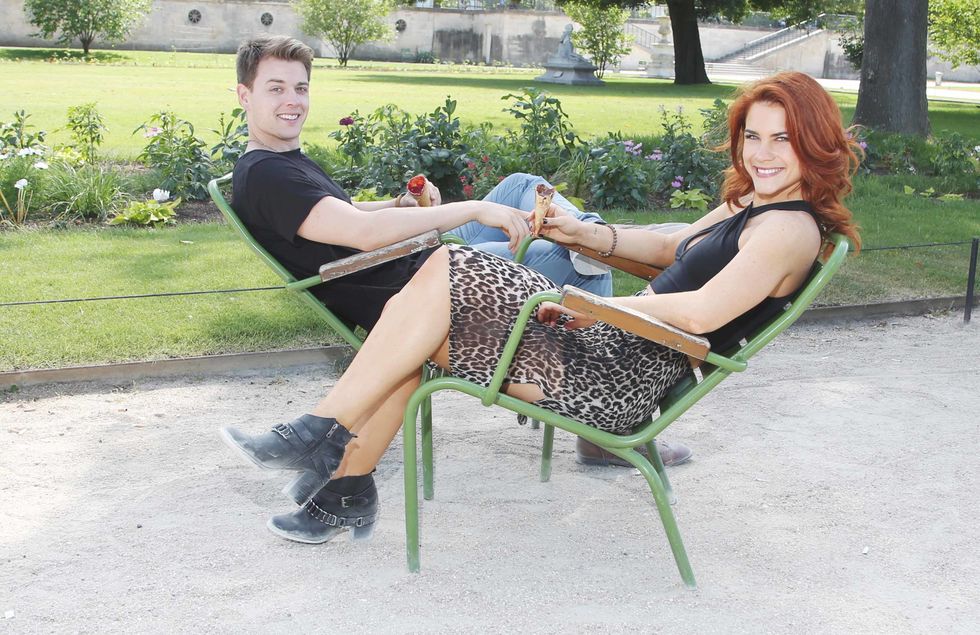 Courtney Hope and her longtime boyfriend Chad Duell on location with B&B in 2017.
Photo Credit: Denis Guignrbourg/JPI Studios.
Any last thought for fans during this very strange time we're in?
Just keep going, keep learning and growing as best you can. I know it's really difficult to feel isolated, anxious and stressed, and that's okay, right now. But I'm always remembering that whatever you feed your mind with is what transpires in your life. What you focus on grows, so just keep feeding yourself positivity, good content and loving relationships. I think that's important, right now.
The Young and the Restless airs Weekdays on CBS. Stream full episodes on CBS All Access.
From Your Site Articles
Related Articles Around the Web