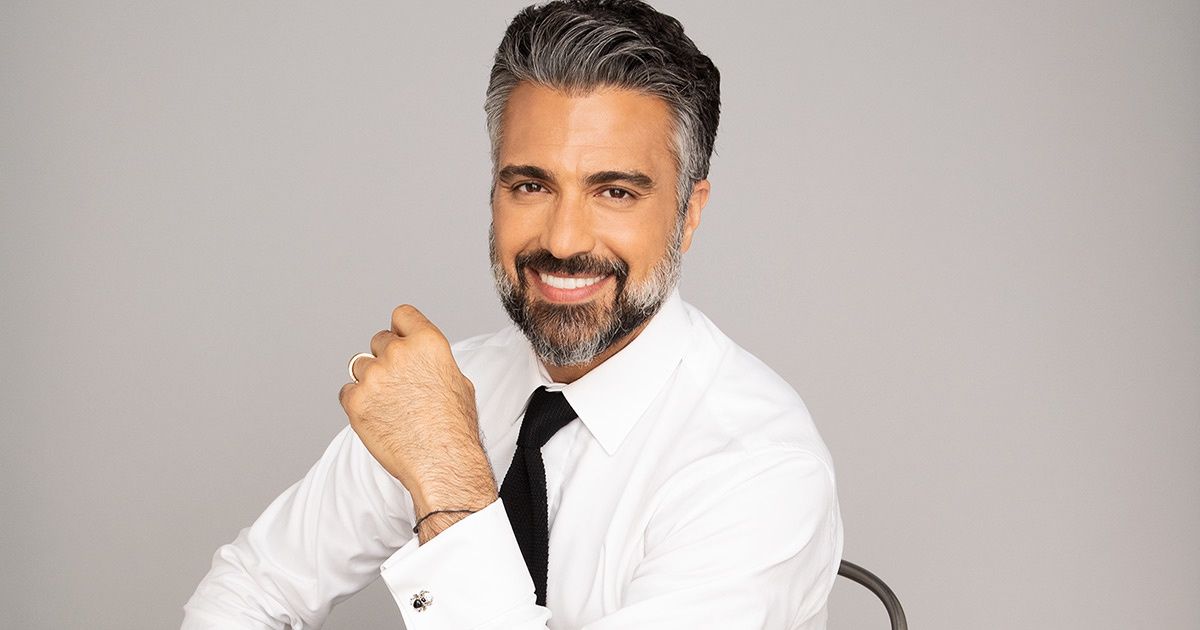 Photo Credit: Fer Piña.
In CBS' new TV show Broke, actor and executive producer Jaime Camil brings his signature charm and flair for comedy.
By Marc Berman
For five seasons, fans of The CW's Jane the Virgin knew Jaime Camil as the exaggerated Rogelio de la Vega, a self-involved, famous telenovela star and Jane's (Gina Rodriguez) biological father. For any performer, it was the role of a lifetime and an opportunity for Camil to flex his comedy acting chops.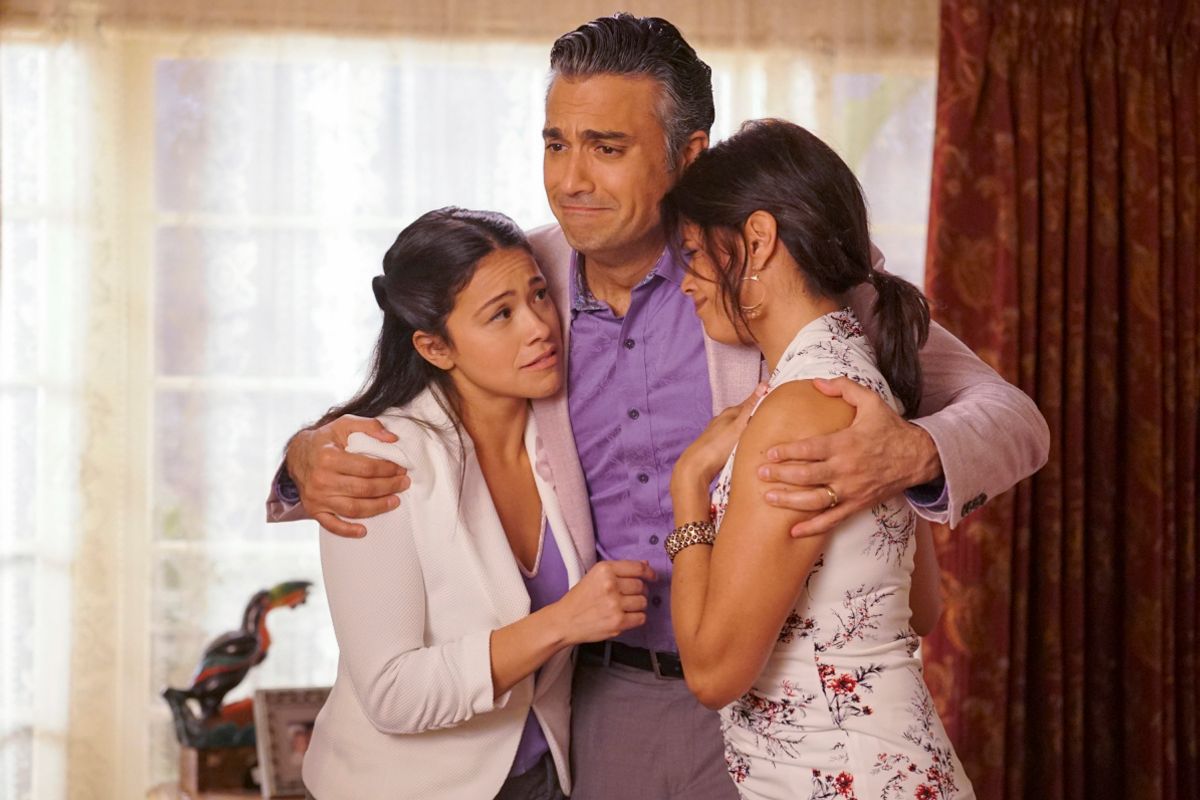 Gina Rodriguez as Jane, Jaime Camil as Rogelio, and Andrea Navedo as Xo in Jane the Virgin.
Photo Credit: Kevin Estrada/The CW.
At present, Camil is centerstage on new CBS multi-camera sitcom Broke, both as an actor and an executive producer. Broke follows the lives of Jackie (Pauley Perrette), a single and independent suburban mother, who finds her life turned upside down after her estranged sister Elizabeth (Natasha Leggero), her sister's formerly wealthy, big-hearted husband, Javier (Jaime Camil), and Javier's combination assistant/driver/friend, Luis (Izzy Diaz), land on her doorstep in need of a place to live after the couple's money dries up.
Watch spoke to Jaime Camil about his new show, his role in front of and behind the camera, his the experience of working with his new cast members, his love of music, and that one show he is currently binging.

Broke premieres on Thursday, April 2 at 9:30/8:30c on CBS and CBS All Access.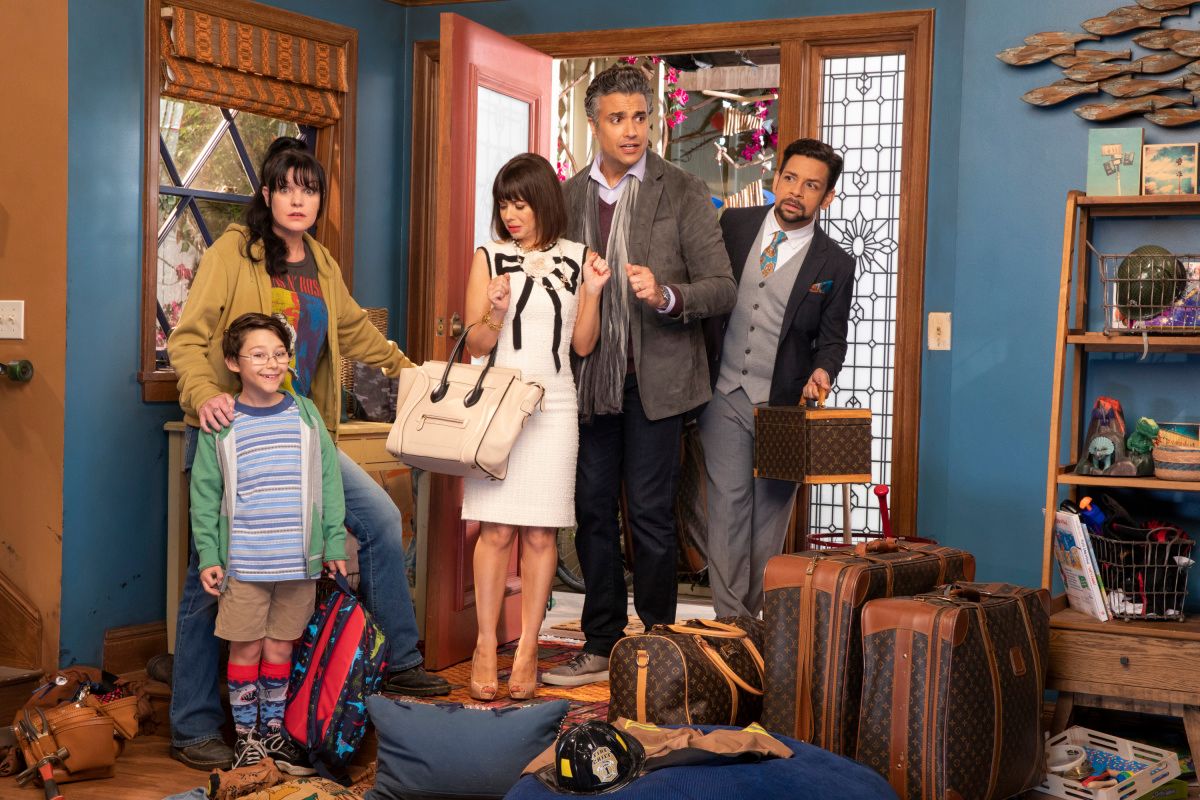 Pauley Perrette as Jackie, Antonio Corbo as Sammy, Natasha Leggero as Elizabeth, Jaime Camil as Javier, Izzy Diaz as Luis in CBS' new comedy Broke.
Photo Credit: Cliff Lipson/CBS.
1. Who's your biggest inspiration?
I have to say I am the man that I am thanks to the upbringing and the education I have received from my parents. Now that I am a Dad, I understand that the character, the temperament, and the very well calibrated moral and ethical guidelines I received can be passed down to my kids. The foundation that I have is thanks to my Mom and my Dad. And then, along the way, my wife and some friends helped to define my life and my personality.
Photo Credit: Fer Piña.
2. Watch is all about television's hottest shows. Tell us about your new show Broke on CBS and your character Javier.
Imagine doing a show about a family that has to live and stay under the same roof together. It doesn't get more relatable than that, particularly now. Broke has a lot of heart, and what you will see is how the characters connect emotionally amongst themselves and, hopefully, within the audience. It's a family show, and a half-hour I am proud to sit down and watch with my family.
Javier is a very endearing character. If people enjoyed Rogelio de la Vega, my character on Jane the Virgin, then I think they will identify with Javier and my very distinctive way of approaching comedy. Javier is different from Rogelio, of course. He is not as flamboyant. He doesn't wear lavender all the time. And he doesn't think he rules the universe. But my familiar comedic characteristics will be present.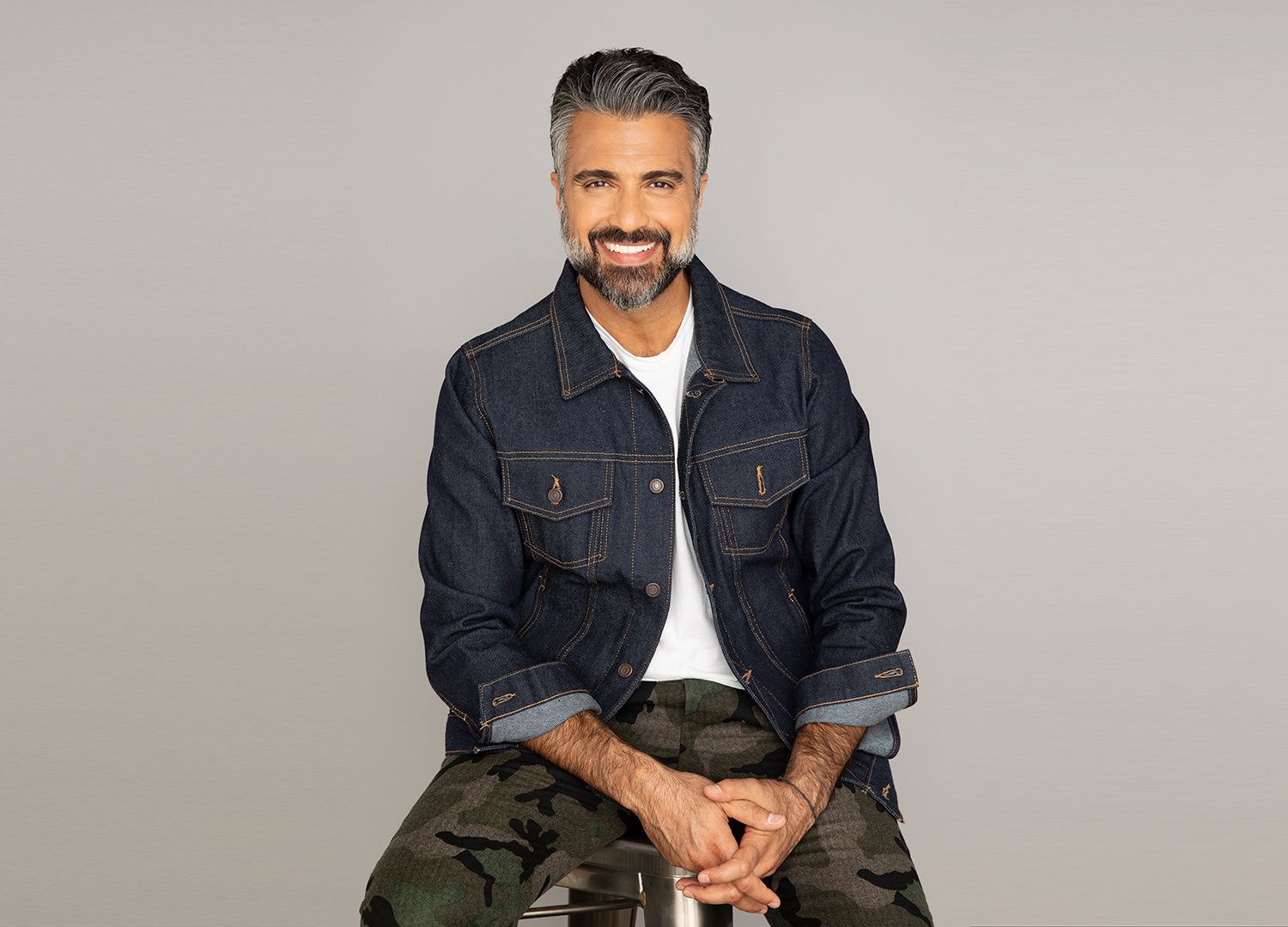 Photo Credit: Fer Piña.
3. How does it feel to be an EP and have a starring role on the new CBS comedy Broke?
To be honest, I have always produced in one way or another on my projects. Now, though, I do have the official credit on the show. And to be featured in a comedy of this caliber on CBS, not to mention being involved in the creative process, is a true honor and certainly a great opportunity. We are very lucky that we completed our 13-episode order before this coronavirus hit. We even had time to do our season one wrap-up.
4. What was the first day on set like? First scene you filmed? Any memories or fun stories?
The same energy we had on Jane the Virgin is here on Broke. It is really a love fest; I can't think of a better word. We have all heard about those Hollywood horror stories how the leads can't stand each other. But we all get along. We all care about each other, and I think that very element translates in the finished product. We were immediately comfortable and having fun on the set and simply thankful that we all have jobs.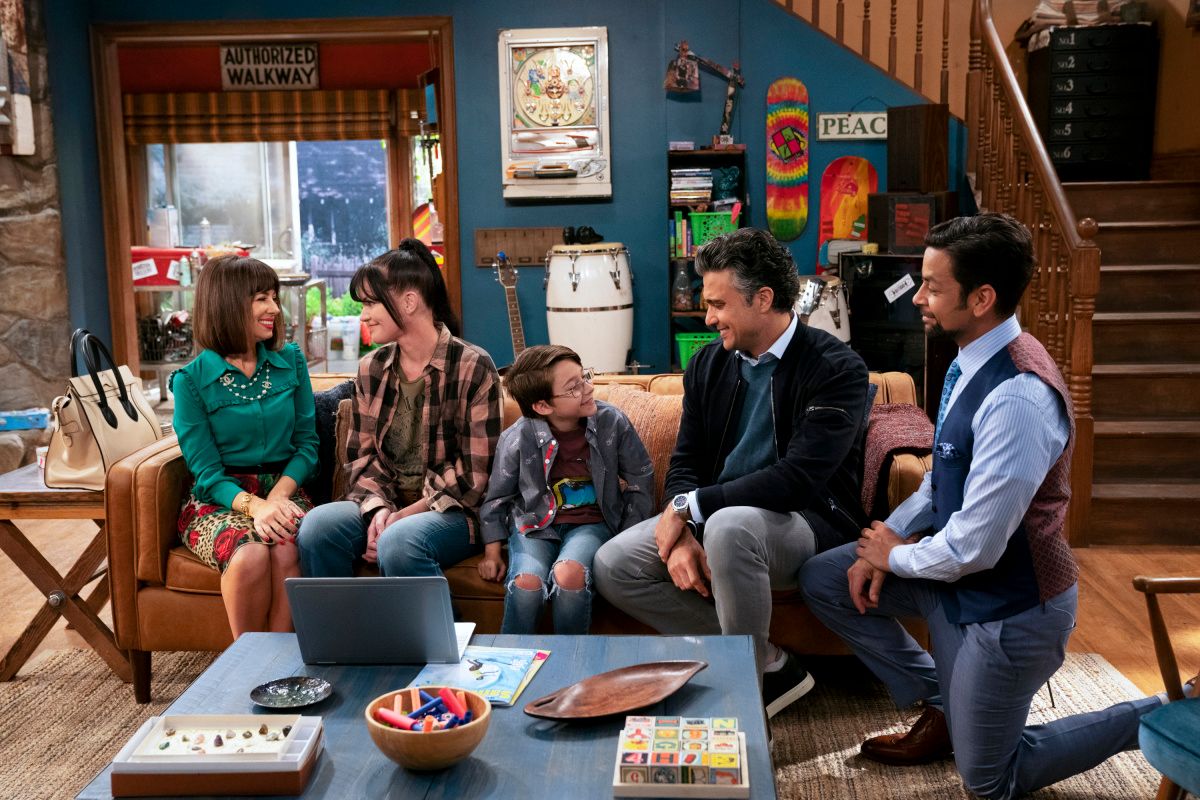 Natasha Leggero as Elizabeth, Pauley Perrette as Jackie, Jaime Camil as Javier, Antonio Raul Corbo as Sammy, Izzy Diaz as Luis in Broke.
Photo Credit: Sonja Flemming/CBS.
5. Tell us about your co-stars Pauley Perrette, Natasha Leggero, Antonio Raul Corbo, and Izzy Diaz.
These actors are truly sweethearts. They are so gifted; they are so giving; and as castmates we just like to give to each other. Each has their own personality, and we make sure that we all shine and we all bring our best on set. The pilot already felt like a truly established show just shooting another episode. And I believe that Izzy will be the standout character. What Sean Hayes was to Will & Grace is how I think Izzy will resonate on Broke.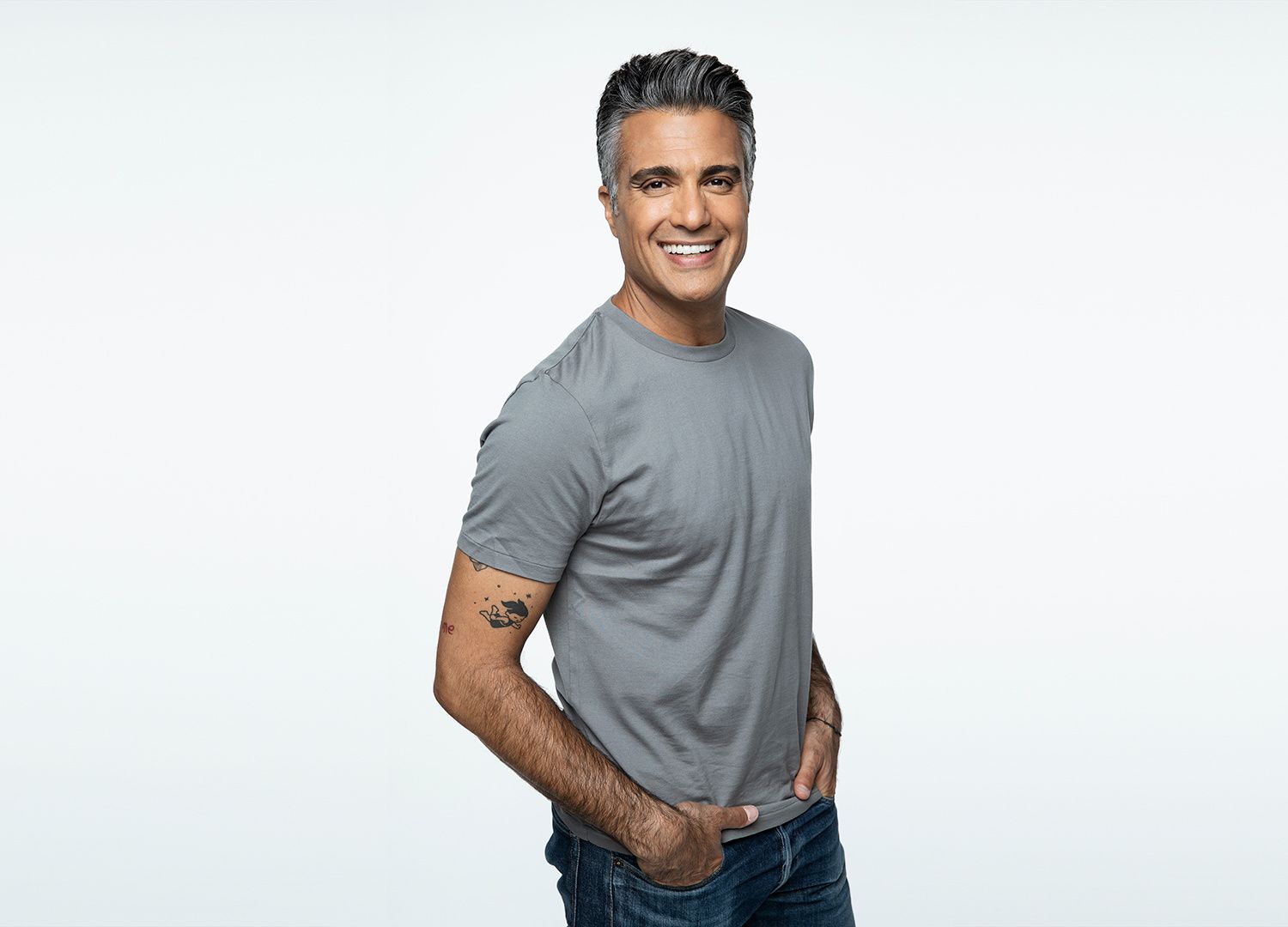 Photo Credit: Fer Piña.
6. Why did you decide to become an actor?
Actually, I really wanted to be a singer. I have albums out there, but when I was asked to be lead on a sitcom in Mexico I figured if I was on screen I could sell shows with my band. And then another acting opportunity came, and another one, and more, and I believe it was life telling me this was the direction I needed to go. So, you could say it was accident, but I always knew I wanted to be in the entertainment industry. I just began at a different category in the beginning.
7. You started your career as a singer and we got to see some of that talent in Jane The Virgin. What song is most likely to be heard coming from your dressing room? Will Javier be having any musical moments on Broke too?
Oh yes on Javier…I will be singing in an upcoming Cinco de Mayo episode, in a funny kind of way. And, from my dressing room you might be hearing a tune or two, both current and from the soundtrack of my life, here and there. It's a great form of fun and relaxation.
8. What's on your music playlist right now?
Bruno Mars and Charlie Puth, in particular. I guess I like pop music and rhythm & blues. But I do enjoy all types of genres.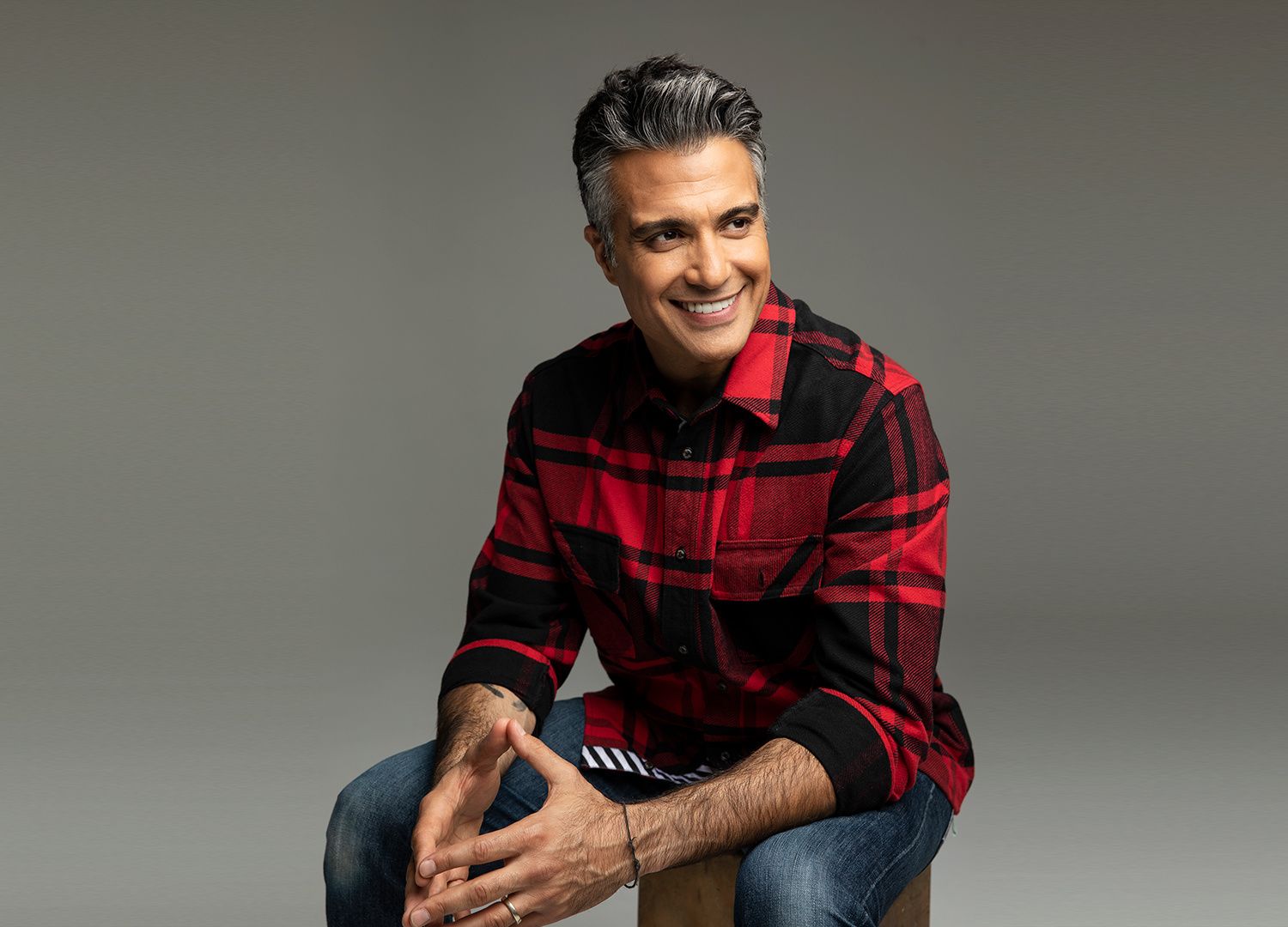 Photo Credit: Fer Piña.
9. When not filming Broke or when being coronavirus quarantined as we all are now, what do you like to do? (Do you have a hidden talent, passion project, or creative pursuit that your fans may not know about you?)
I like extreme sports and I enjoy riding my motorcycle. We have a boat in Marina del Rey and we like to go to Catalina Island. And, really, my passion is my family. Anything I can do with my family is on the top of my list, particularly as my kids grow up.
10. What TV shows are you currently binge-watching or catching up on?
I started binge watching Tiger King on Netflix. Oh my God! It's like an alternate universe. It is just insane, great, disturbing, real; it's all the feelings in one show. And I am happy that Ozark has come back. I cannot wait to start Season 3.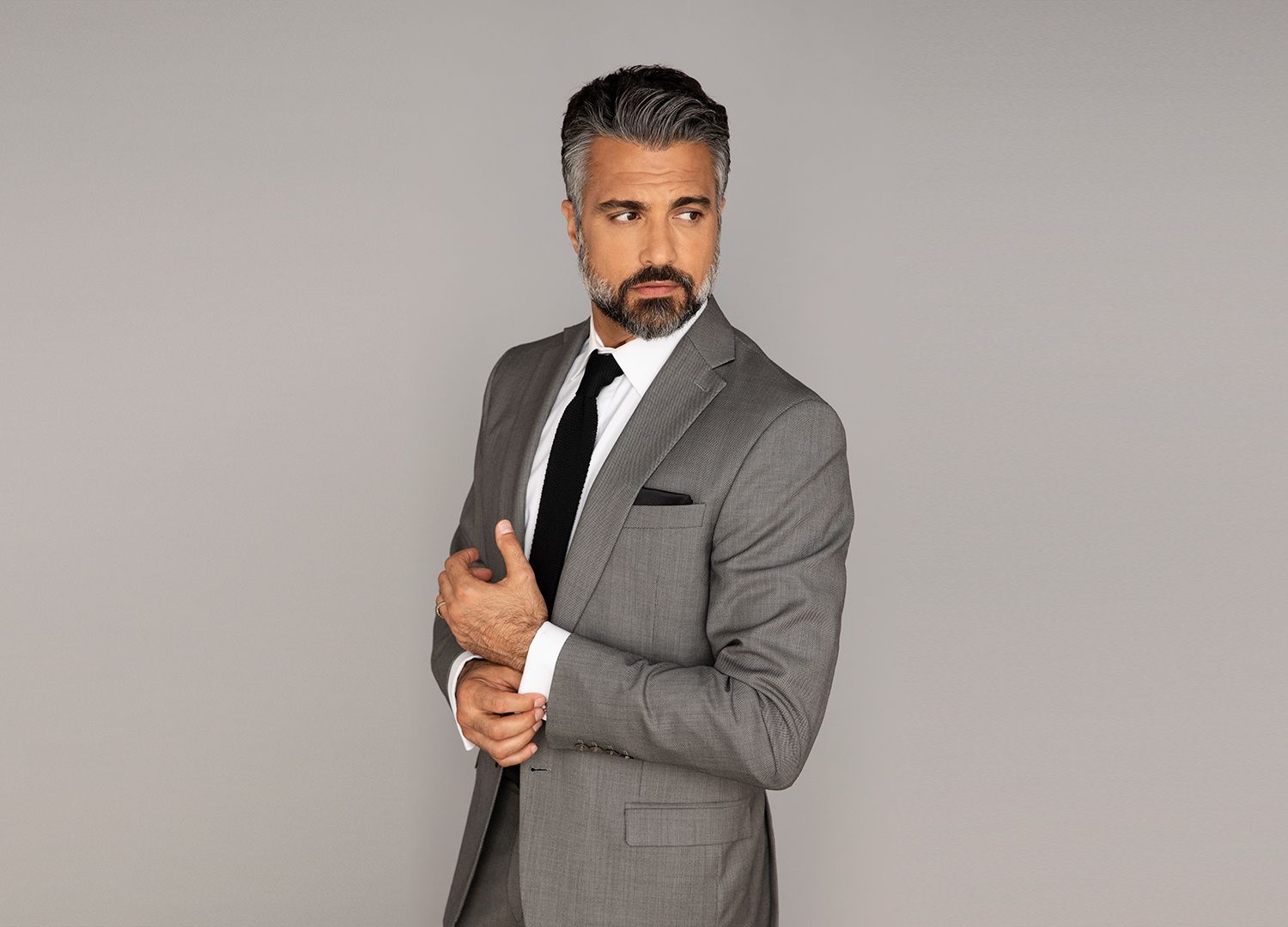 Photo Credit: Fer Piña.
11. You speak four languages: Spanish, English, Portuguese, and French. What's your advice for someone who wants to learn a new language … either young or later in life? What's your favorite thing about each of these languages? Will Javier be a polyglot on Broke?

I would suggest just diving into any new language you want to learn without hesitation. You are going to make mistakes. You are going to get corrected. And are probably going to screw up big time. But that is the way to learn and embrace it. And, I do believe Javier also speaks Spanish; maybe Italian. He has been around, and he used to have properties in Italy and in other places. So, I imagine he has a multi-language capacity.
What I personally like is singing in English, which is a language that really flows from one word to another. Spanish is a romantic language, and I love how rich the vocabulary is.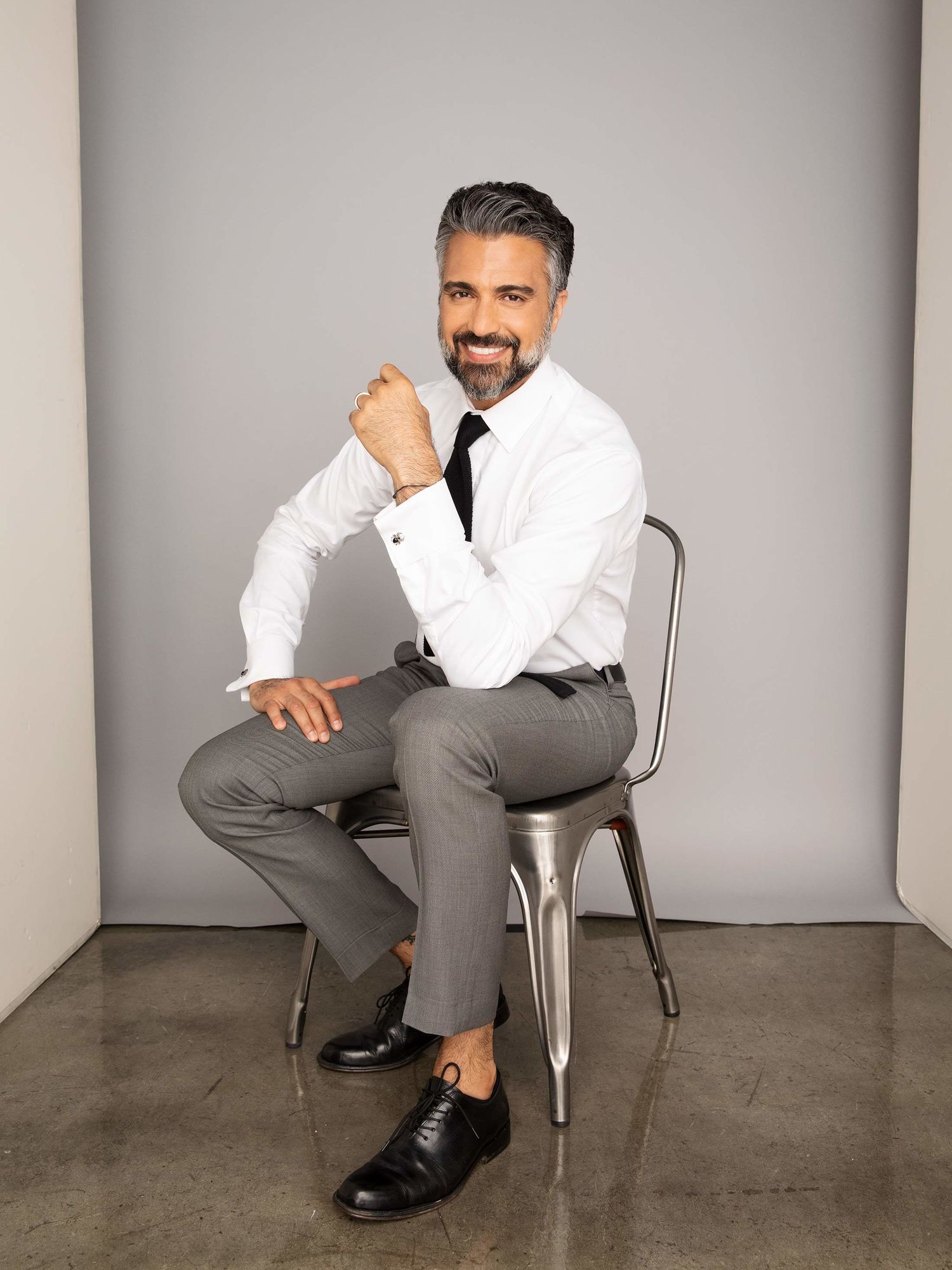 Photo Credit: Fer Piña.
12. Describe how you felt when you first read the Broke script? If you had to describe the show in three words, what would you pick?
Fun, family, and heart. And these are the three words why I think Broke will be a success. IT has them all.
Broke premieres on Thursday, April 2 at 9:30/8:30c on CBS and CBS All Access.
From Your Site Articles
Related Articles Around the Web