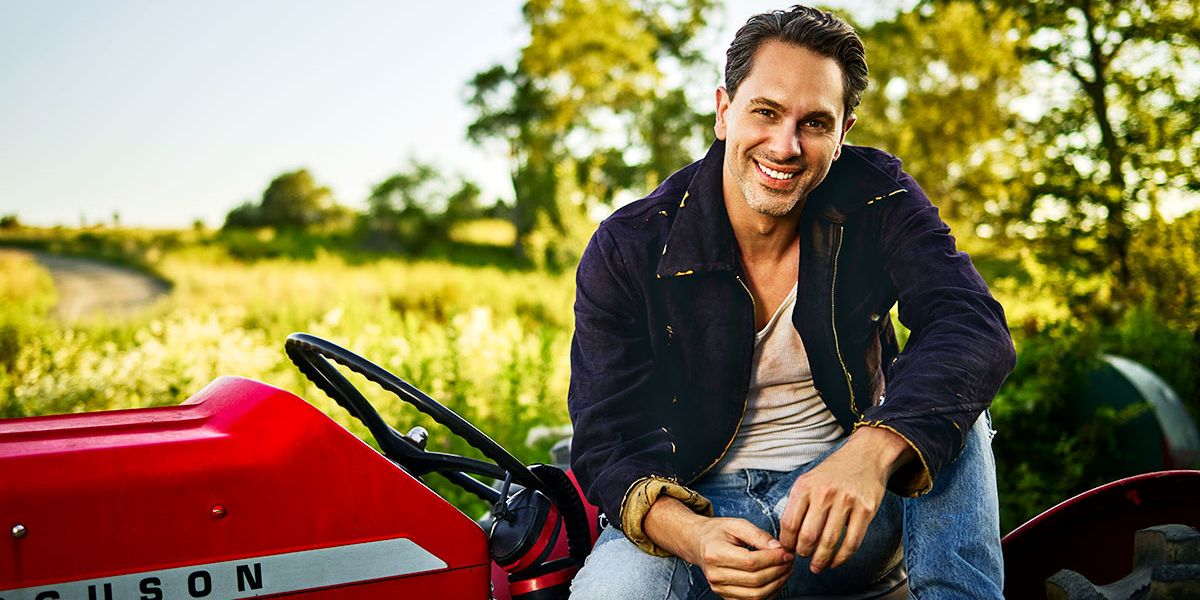 Photo Credit: Christopher Ross.
Actor Thomas Sadoski is California dreamy as L.A. Mayor Buddy Gray in Tommy, CBS' new drama series.
By Brantley Bardin
His friends call him Tommy, so when Thomas Sadoski was first asked if he was interested in joining a new show called Tommy starring Edie Falco, he remembers saying, "Edie Falco is playing me? That's not a direction I would have thought to go … but I'm all about it!"

Married to actress Amanda Seyfried, with whom he has a 3-year-old daughter, Sadoski has been blessed with a career as a Tony-nominated stage, film, and TV actor. Now, fresh off of CBS' Life in Pieces, he has indeed joined the Tommy team, although he's left the eponymous starring role to Falco, who plays a hotshot New York City detective turned L.A.'s first female chief of police, Abigail Thomas.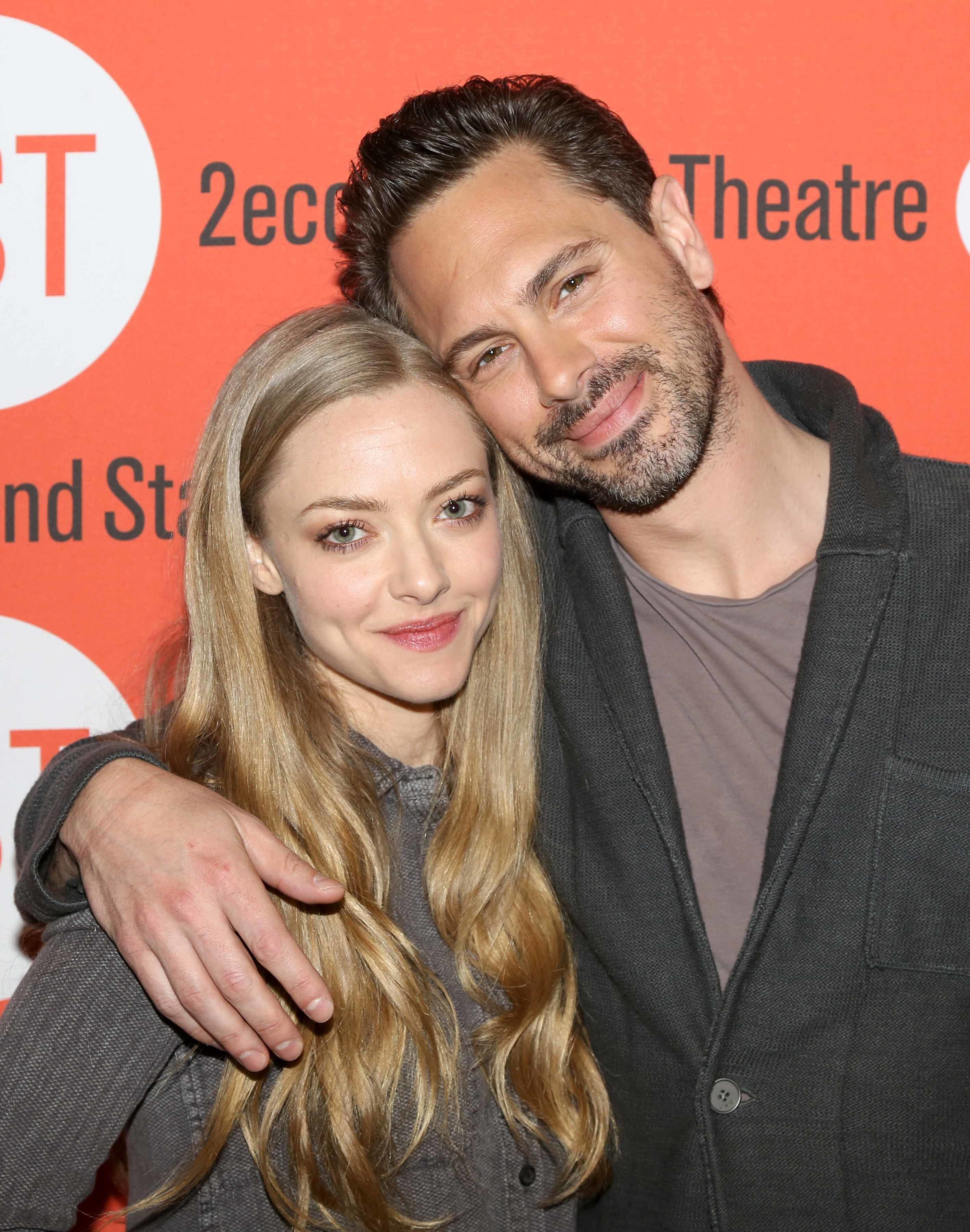 Amanda Seyfried and Thomas Sadoski.
Photo Credit: Walter McBride/Getty Images.
Sadoski steps in to play Mayor Buddy Gray, an often antagonistic, ethically torn politician forced to hire Thomas when his last chief is caught in a sex scandal. Says Sadoski of the engrossing blend of cop show, procedural, and family drama created by two-time Oscar nominee Paul Attanasio: "This isn't all detectives and beat cops. It's a behind-the-scenes look at what's going on in the police department, with main characters who are PR people, scriptwriters, and other employees of the mayor's office." And, he adds, "The vibe on the set is incredible!"
Watch Tommy on Thursdays at 10/9c on CBS. Stream full episodes of CBS All Access.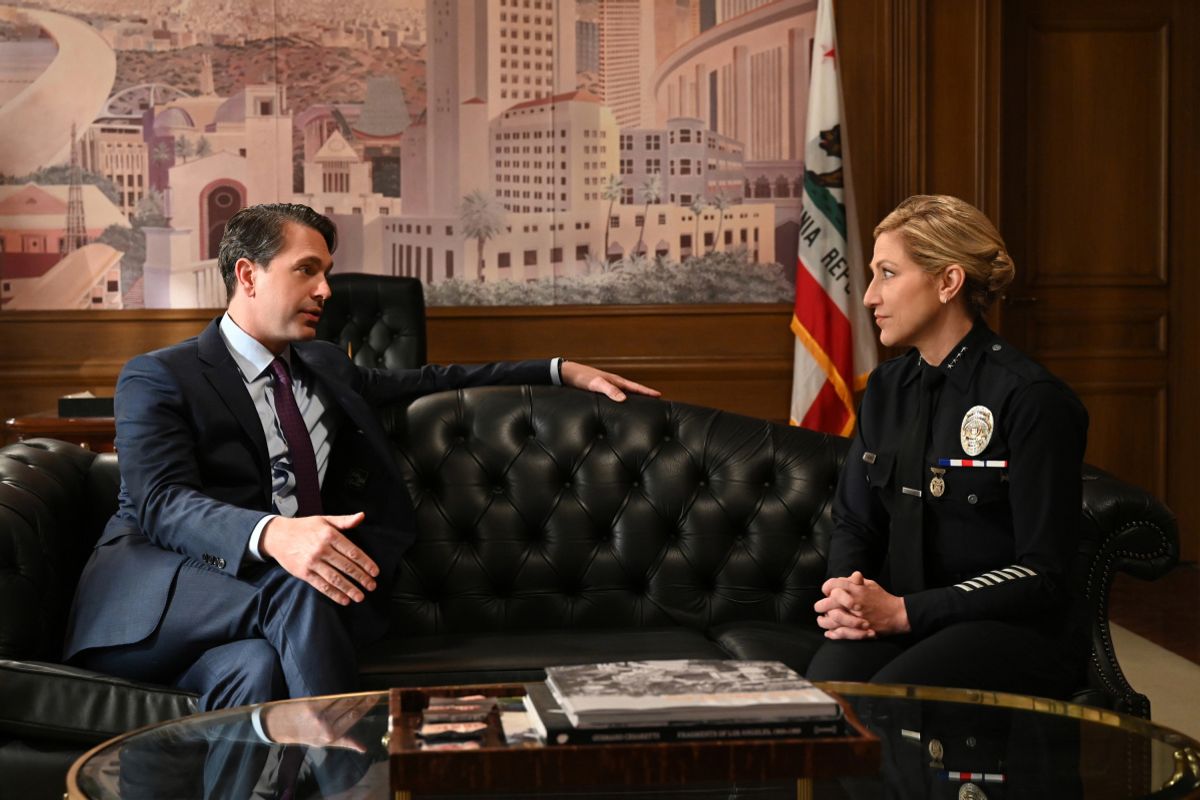 Thomas Sadoski as Mayor Buddy Gray and Edie Falco as Abigail "Tommy" Thomas in new CBS drama Tommy.
Photo Credit: JoJo Whilden/CBS.
Well, Edie Falco is spectacular, so—

Yes! And when you have a great writer like Paul, and Edie as your number one? This was a no-brainer. It's exactly what I want to be doing.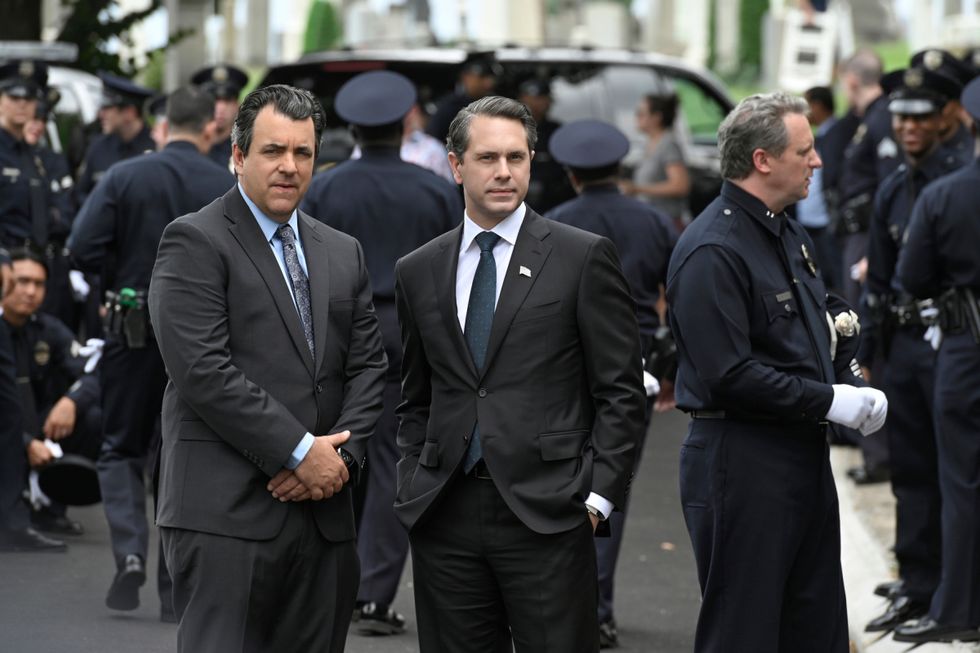 Joseph Lyle Taylor as Doug Dudik and Thomas Sadoski as Mayor Buddy Gray in the new CBS drama Tommy.
Photo Credit: David M. Russell/CBS.
How would you describe Buddy?
He is a politician with all the good and the bad that goes with that. He's at a crossroads in terms of what it means to continue being a person in power and a person of integrity. Both things are at constant war within him.
Which gets him and Tommy into some riveting push-and-pull games.

Constant push and pull. When they're on the same page, they're unstoppable. When they're in opposition, it's cataclysmic.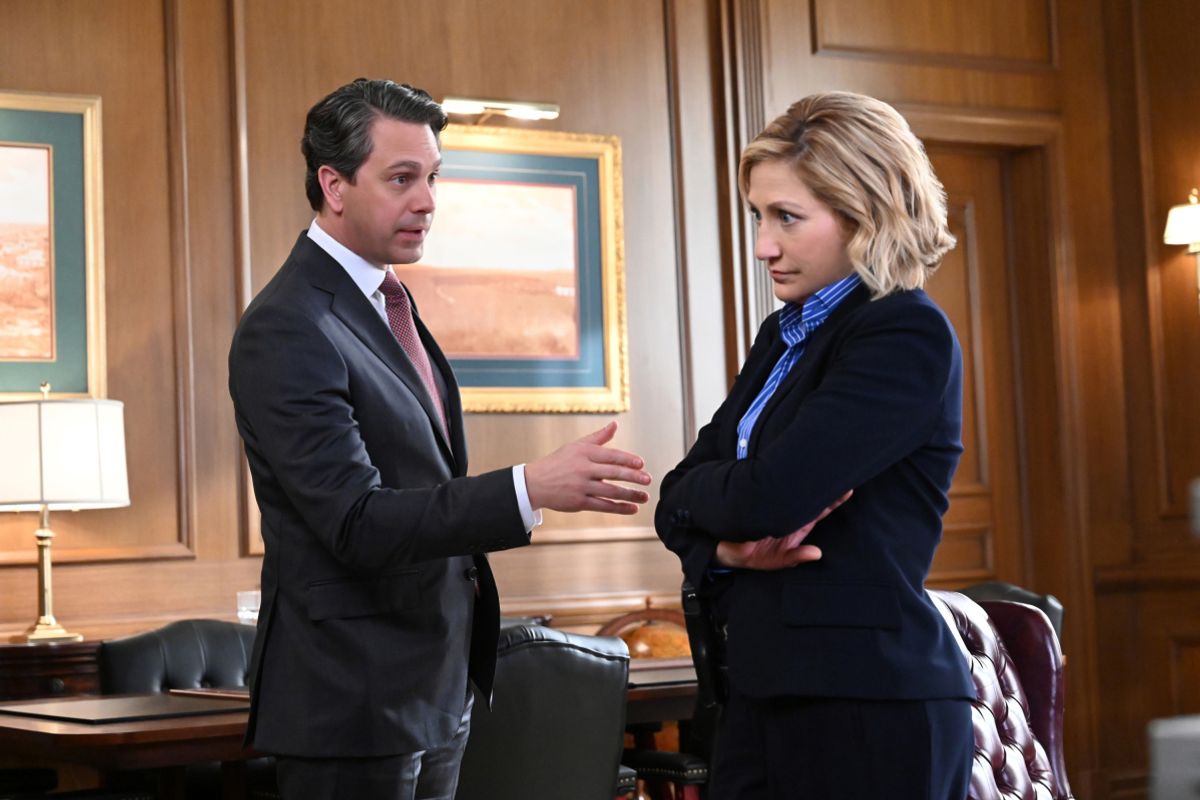 Thomas Sadoski as Mayor Buddy Gray and Edie Falco as Abigail "Tommy" Thomas in Tommy.
Photo Credit: Phil Caruso/CBS.
With Tommy being a female police chief and an out lesbian, the show is inherently feminist. I follow the axiom "Real men are feminists." Do you?
Well, yeah. Any man who's scared of female empowerment is saying more about themselves than about a woman in power.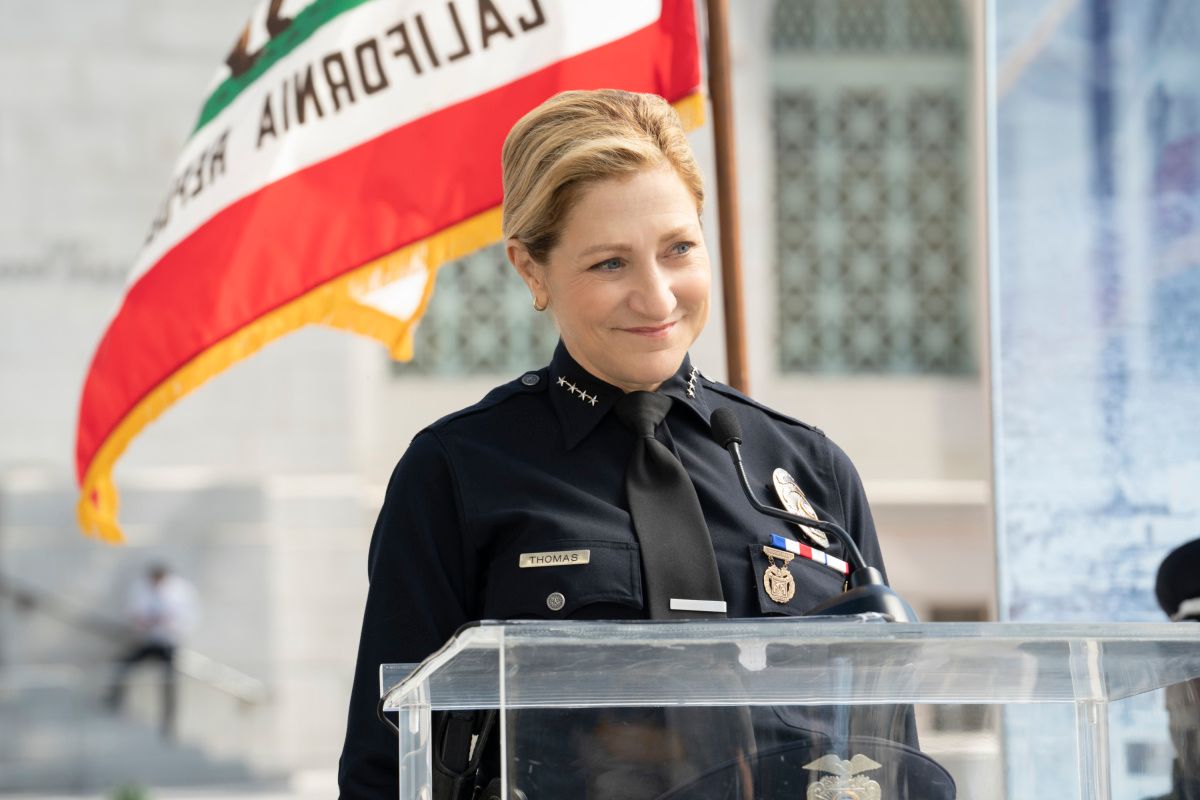 In Tommy, multiple Emmy Award-winner Edie Falco stars as a former high-ranking NYPD officer who becomes the first female chief of police for Los Angeles.
Photo Credit: Cliff Lipson/CBS.
You were set to star in a new Broadway play, Grand Horizons, right about now but pulled out. Tommy's 12 episodes will all have been shot, so why leave?
Because my lovely wife is working on the new David Fincher movie, and I need to be present for our daughter—and for Amanda—during that time. It's a perpetual negotiation between art and what we need to do to be the kind of parents and partners we want to be. What we do for a living comes very much second. That's not necessarily always true in this industry.
What? I'm shocked!

Right? [Laughs.] We're both from blue collar backgrounds, and we take pride in that and work hard for everything we've been able to accomplish. And we take family very, very seriously. I was talking to my manager the other day and said, "The places I used to find inspiration and fulfillment were always onstage." And that's not to say that still doesn't happen. It's just that when I wake up and see my daughter, that feeling is greater than I have ever known.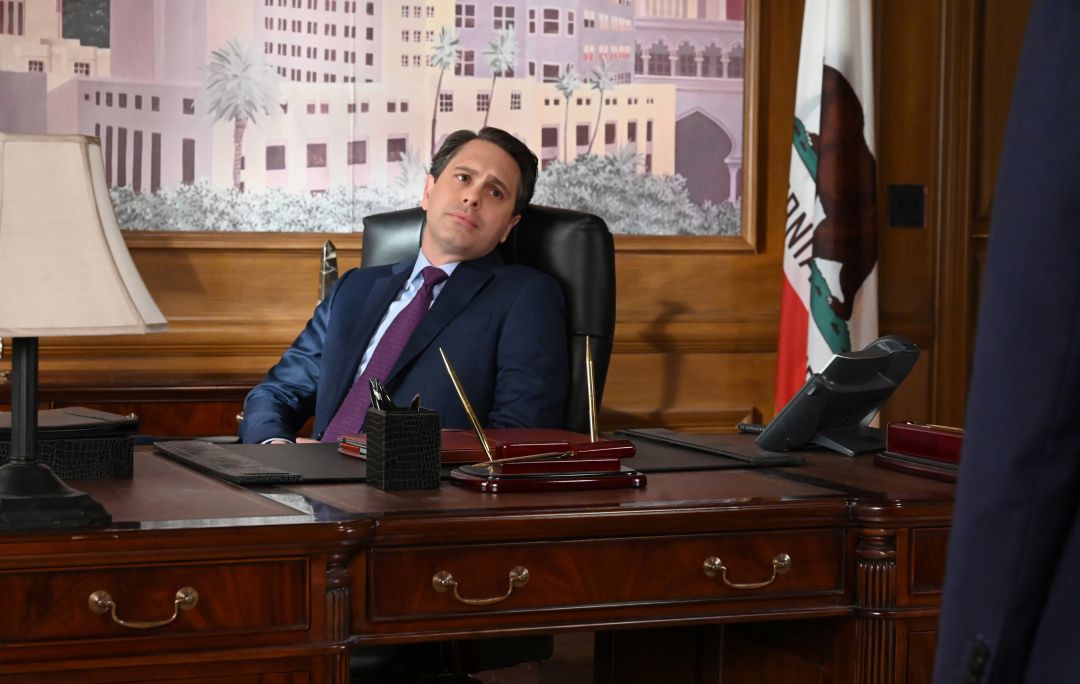 Thomas Sadoski as Mayor Buddy Gray.
Photo Credit: Phil Caruso/CBS.
You were born in New Haven, Connecticut, but grew up in College Station, Texas, home of the Texas A&M Aggies. That's where you first fell in love with community theater, but I hear you're a big jock, too.
I'm a huge football, baseball, and soccer fan, and I am not afraid to park my ass in front of a TV. [Laughs.] One of the greatest moments of my life was when I was single-daddying it. My daughter looked at me and said, "Dad, can I watch soccer with you?" I almost wept! I can be a real softie, but a real jock, too.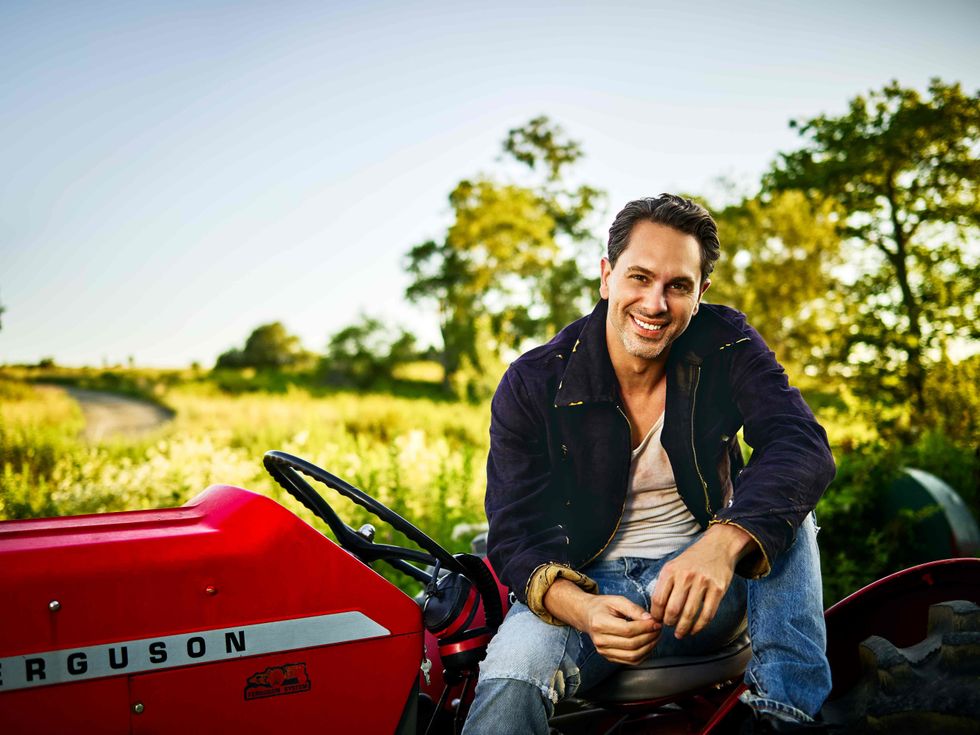 Photo Credit: Christopher Ross.
Dream combo. One last question. Tommy tackles a slew of serious topics, such as illegal immigration, police brutality, and sex trafficking, but it's also—

—extremely entertaining. The issues we deal with aren't going to strip away your ability to enjoy yourself on a Thursday evening—Tommy's actually going to enhance your ability!
Watch Tommy on Thursdays at 10/9c on CBS. Stream full episodes of CBS All Access.
Related Articles Around the Web