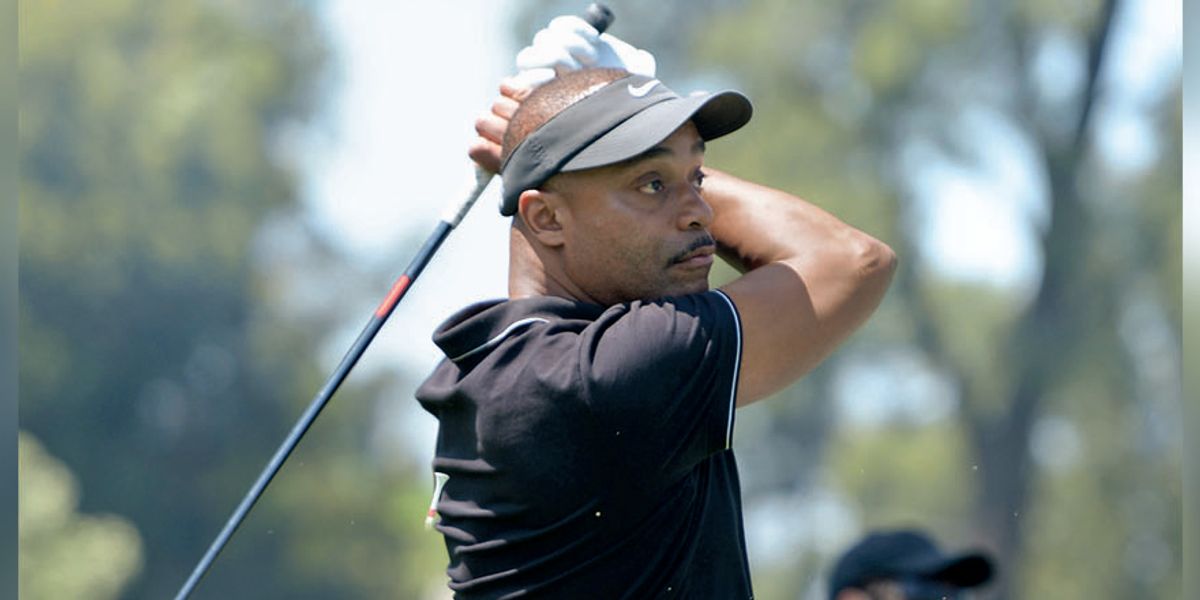 Photo Credit: Michael Buckner/Getty Images.
The veteran NCIS star has got game and tees up whenever gets the chance.
By Katrina Brooker
For Rocky Carroll, who plays Leon Vance on CBS's hit show NCIS, golf is like any good drama—full of emotion, interesting characters, and strange twists and turns. He began fine-tuning his game when working on Chicago Hope; now, 20-plus years later, the CBS star hits the links regularly. Here, he chats about his favorite game.
---
SUBSCRIBE NOW: Enjoy 4 Digital Plus 2 Print/Digital Issues Of Watch Per Year — For Free!
Every golfer has a moment when they get hooked on the game. What was yours?

I will never forget. It was 1995, the year Ben Crenshaw won the Masters. I was watching on TV, and I remember watching him sink his final putt on the 18th hole. He broke down in tears because his coach, Harvey Penick, had just died. I sat there watching with a box of Kleenex, wiping tears from my eyes and going, "OK, this is crazy, I'm crying over golf!"

Do you play with any NCIS castmates?

Brian Dietzen and I play regularly. He is a really good player. Mark Harmon is one of those guys who's such a good athlete, he won't play for two years and then will go out and shoot an 82. Cast, crew, and some real NCIS folks also play in an NCIS benefit tournament at the Ojai Valley Inn [for the American Diabetes Association].
Frustration is a part of golf. What gets under your skin?

Unsolicited advice. I know my swing is a little unconventional, but what's amazing is you'll get guys who play worse than you giving tips on how to fix your swing. I tell them, "I've been married for over 20 years, I get all the unsolicited advice I can handle."

Do you have a favorite hole?

The par 3, 17th hole at Knollwood Country Club near Simi Valley, California—that's the place I got my first and only hole in one.
Who would be in your dream foursome?

One of the first guys I ever played golf with was Samuel L. Jackson. We did a movie many years ago and would play whenever we could. Also Johnny Mathis and Sugar Ray Leonard. I heard they like to play, and I've always wanted to meet them.

Originally published in Watch! Magazine, July-August 2017.
SUBSCRIBE NOW: Enjoy 4 Digital Plus 2 Print/Digital Issues Of Watch Per Year — For Free!
Watch NCIS on Mondays at 9 PM, ET/PT on CBS and streaming on Paramount+.