With showrunner Rob Doherty at the helm, Elementary—now in its final season—has proven itself beyond a doubt.
By Fred Schruers

When the CBS drama
Elementary debuted in 2012, it was not a guarantee that the public would embrace a modern version of Sherlock Holmes, starring Jonny Lee Miller as the curmudgeonly sleuth and Lucy Liu as Watson. But then came the hefty satchel of smitten reviews, of which viewers took note. The show was not only a success in its first season, but was rated the No. 1 freshman series.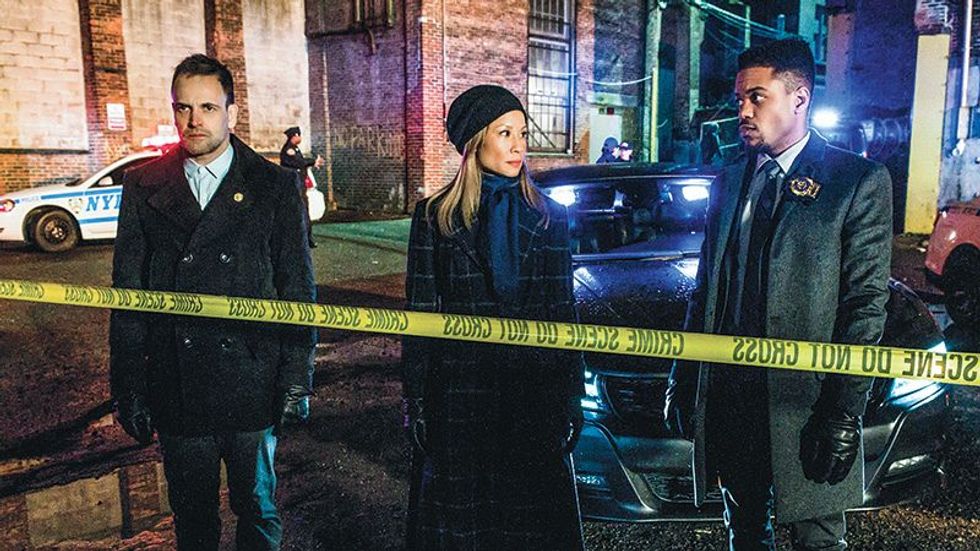 Jonny Lee Miller, Lucy Liu and
Jon Michael Hill on the set of Elementary's final season.

Now in its seventh and final season,
Elementary's duration is a surprise even to its own showrunner, Rob Doherty. "Right from the beginning, I could only ever work with what was in front of me," he says. "I think if I had tried to work too far ahead, I would have been too overwhelmed to function."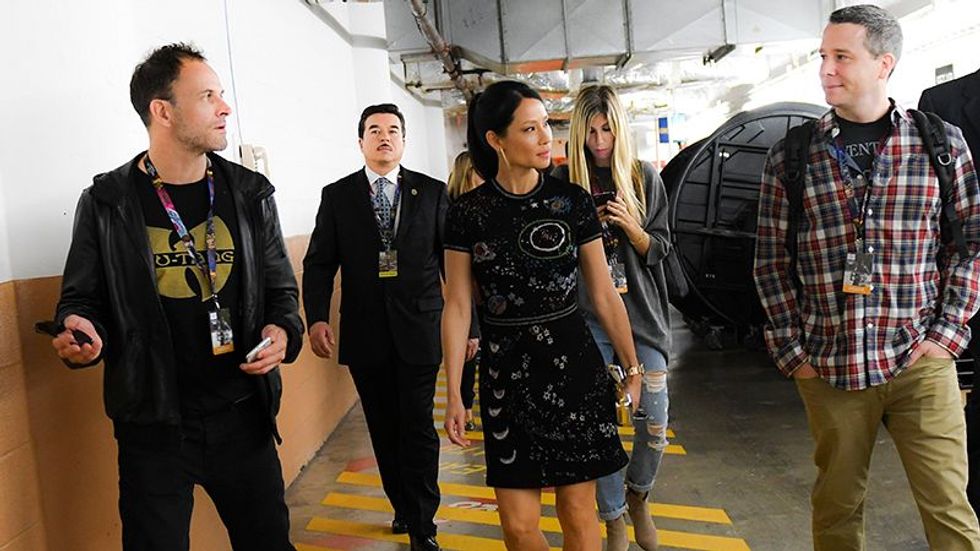 Jonny Lee Miller, Lucy Liu, and Rob Doherty attend New York Comic Con.
A key early decision made against default logic was that Holmes and Watson would not be sparring their way into a romance, but instead achieve—as Sir Arthur Conan Doyle's original pairing had—a sort of "bromance."
It was a slow-blooming relationship, according to Doherty. "In the beginning, I absolutely saw our Sherlock as someone who just couldn't tolerate the rest of us, didn't quite understand the rest of us, in spite of everything he could observe and deduce," he says. "So certainly in the early going, he didn't anticipate a friendship, let alone a partnership with her. I knew that we would need him to drop his shield slowly. So it became a challenge in subsequent seasons to maintain the more entertaining aspects of Sherlock's personality, the things that continue to make him different."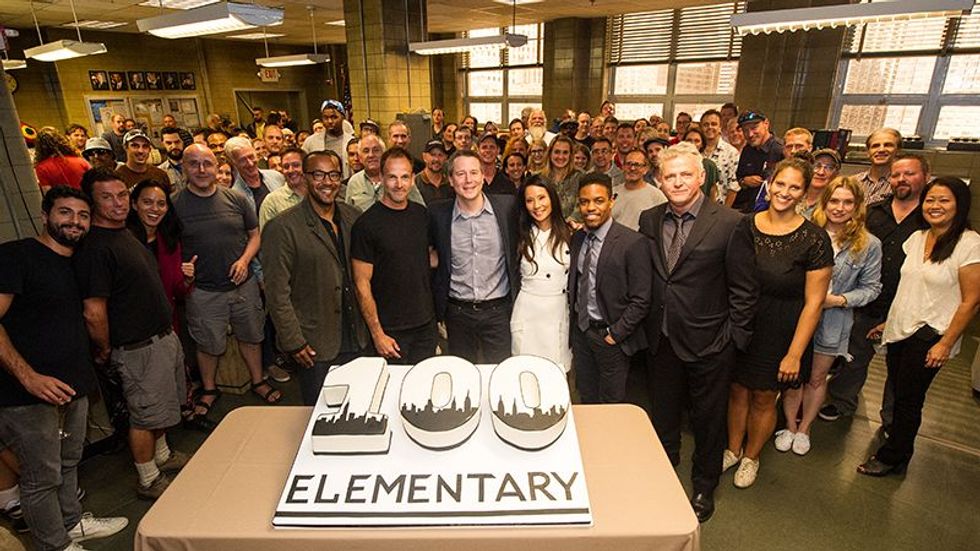 Elementary cast and crew celebrating the 100th episode.

Miller's initial choices to energize the crackling dialogue with flashes of visceral anger and occasional haughtiness, says Doherty, "Led to a lot of letting Jonny run with things. He's so intuitive. We could sit back, watch what Jonny did with something, and then start to write to that."
Liu proved more than a match, and not solely because of her character's partnership in the forensic work and interrogations: "We are not a strictly procedural show," Doherty explains. "The beauty of writing Holmes and Watson is you are watching them do their work and then watching them cohabitate, and allowing that partnership and that friendship to deepen."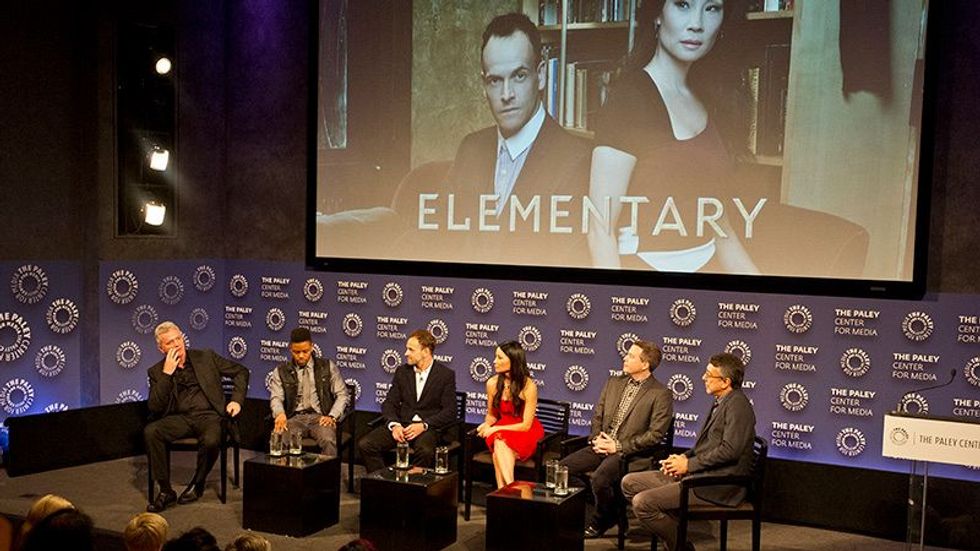 The New York Times television critic Mike Hale (far right) moderates an Elementary panel as part of The Paley Center's PaleyFest: Made in NY.

As the series wraps up, which Doherty characterizes as "bittersweet ... it's the end of the family you've put together over the course of seven years," there are no plans to push the envelope with a sudden swooning by either character. "There's no romance," he says. "But there is great love, and there's great respect. She loves him like family, and he feels the same." In other words, they're the perfect partners in crime.
Originally published in
Watch! Magazine, July-August 2019.

Photo Credits: Giovanni Rufino/CBS; Jeff Neira/CBS; Michele Crowe/CBS; Jeff Neira/CBS (2).
Watch
Elementary on Thursdays at 10/9c on CBS and CBS All Access.