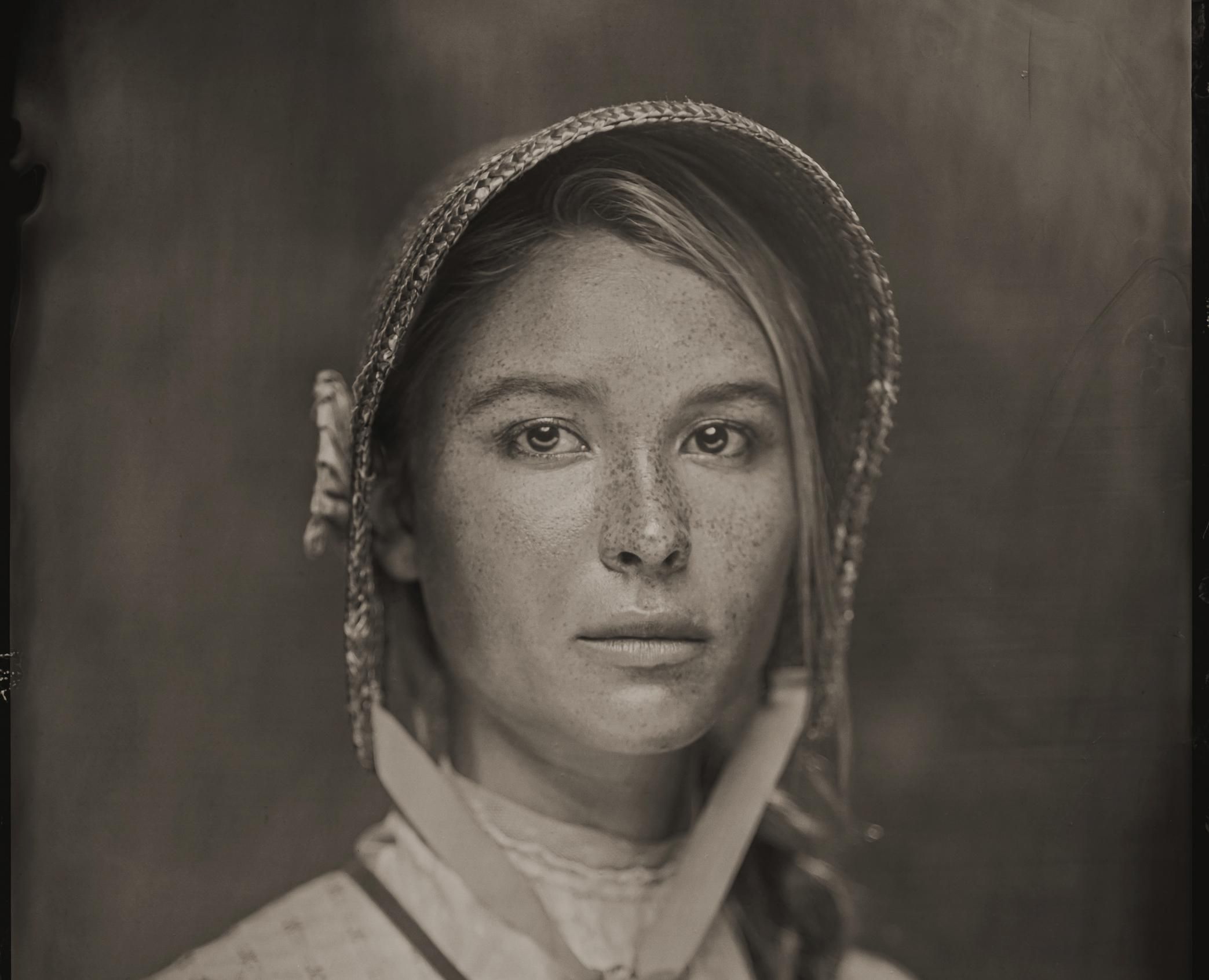 Photo credit: Sarah Coulter/Paramount+
As Elsa Dutton, the heroine and narrator of 1883 on Paramount+, Isabel May turns in a superstarmaking performance.
By Mara Reinstein
In the very first scene of the very first episode of 1883, you watch Isabel May's character, Elsa Dutton, get shot by an arrow.
For the rest of the harrowing Paramount+ Western that serves as a prequel for the smash drama Yellowstone, you sit in suspense, waiting to learn her fate. While you know things probably aren't going to turn out so well for Elsa, the wily and wild teen daughter of James and Margaret (Tim McGraw and Faith Hill) who narrates the journey of a wagon caravan traveling westward in search of land and freedom, May is so compelling in the role that you convince yourself that frontier medicine just might be much better than you remember from Little House on the Prairie. This girl has to make it.
Stream 1883 exclusively on Paramount+.

---
SUBSCRIBE NOW: Enjoy 4 Digital Plus 2 Print/Digital Issues Of Watch Per Year — For Free!
Old soul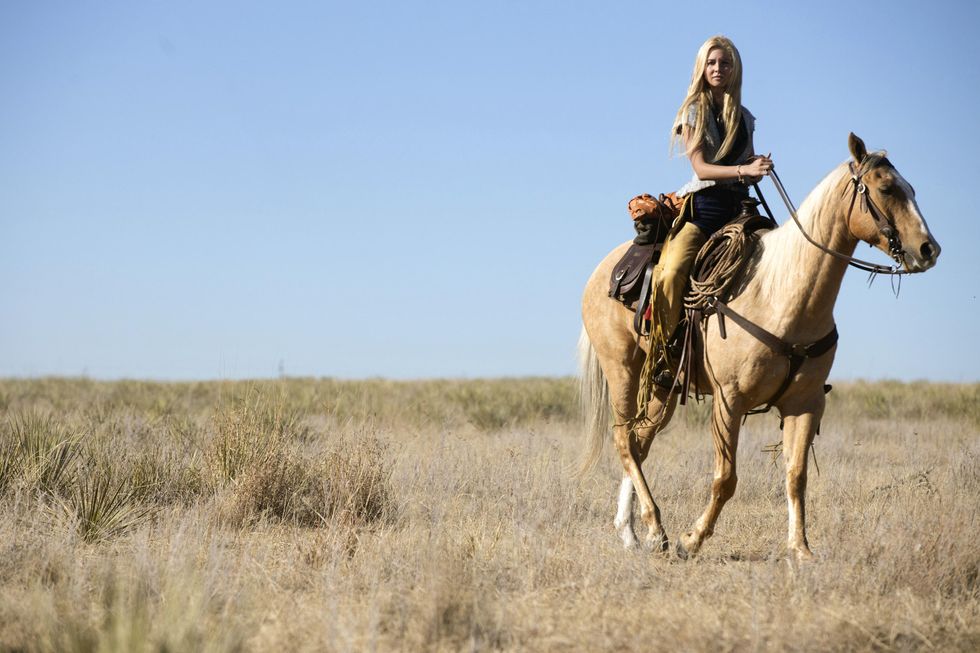 Isabel May as Elsa, of the Paramount+ original series 1883, with her horse Lightning.
Photo credit: Emerson Miller/Paramount+
Before hitting the plains, the 21-year-old Santa Monica, California, native made her debut in Alexa & Katie, the tween favorite 2018–20 Netflix sitcom in which two BFFs band together after one of them receives a cancer diagnosis. (May's character shaves her head in support.) She also popped up in two seasons of Young Sheldon as the girlfriend of the kid genius's older brother, Georgie.
Befitting her 1883 character, May exudes an old soul, no-B.S. vibe. She says she enjoys bouncing between the East and West Coasts and doesn't know where she lives right now because "I'm 21, and it's fun to be nomadic with no ties, even though it'll get old shortly, I assume." Asked about her weekend plans on this late Friday afternoon, she replies, "I'm doing stuff with my family. I'm not cool enough to have a cool response, but maybe one day." Until then, she talks 1883 and beyond.
Inspiration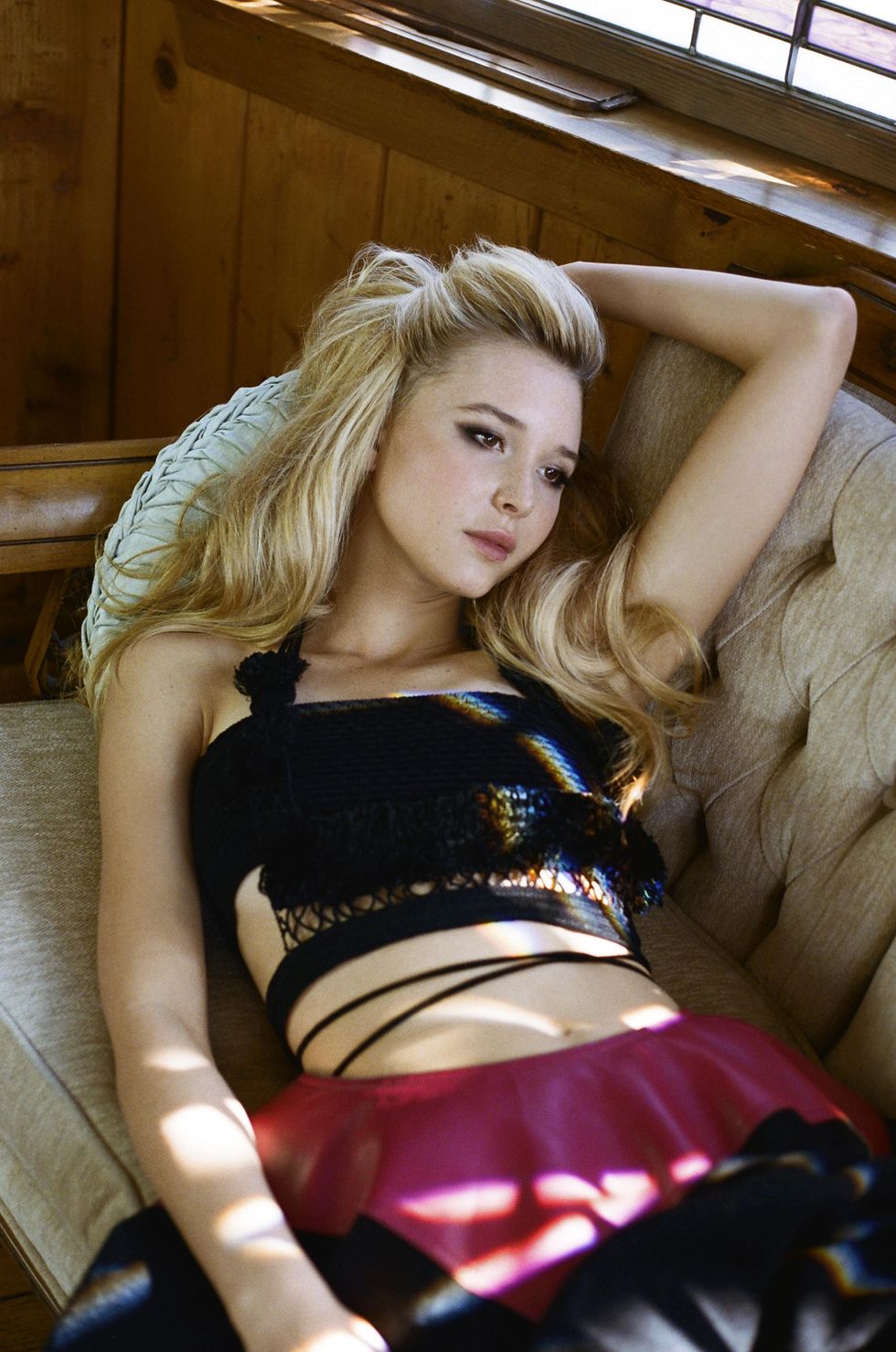 "I felt very fortunate with 1883 because it was [made by] a creator who genuinely loved and cared deeply about his work," says May.
Photo Credit: Kristin Gallegos/KINTZING
[1883 creator] Taylor Sheridan has said that he wrote the role for you after you impressed him in your audition for The Mayor of Kingstown.
IM: I mean, it's rather strange to think about that, let alone say it aloud. But yeah, I guess he did.
Did he ever say why you inspired him?
IM: He told me, "When I watched you, I saw hope." That's what this story in 1883 needed because it's so bleak. We're seeing this story through this girl's eyes, and she needed to be full of optimism and spirit. That made me happy because I'd rather seem like a hopeful person than a cynical one.
An optimist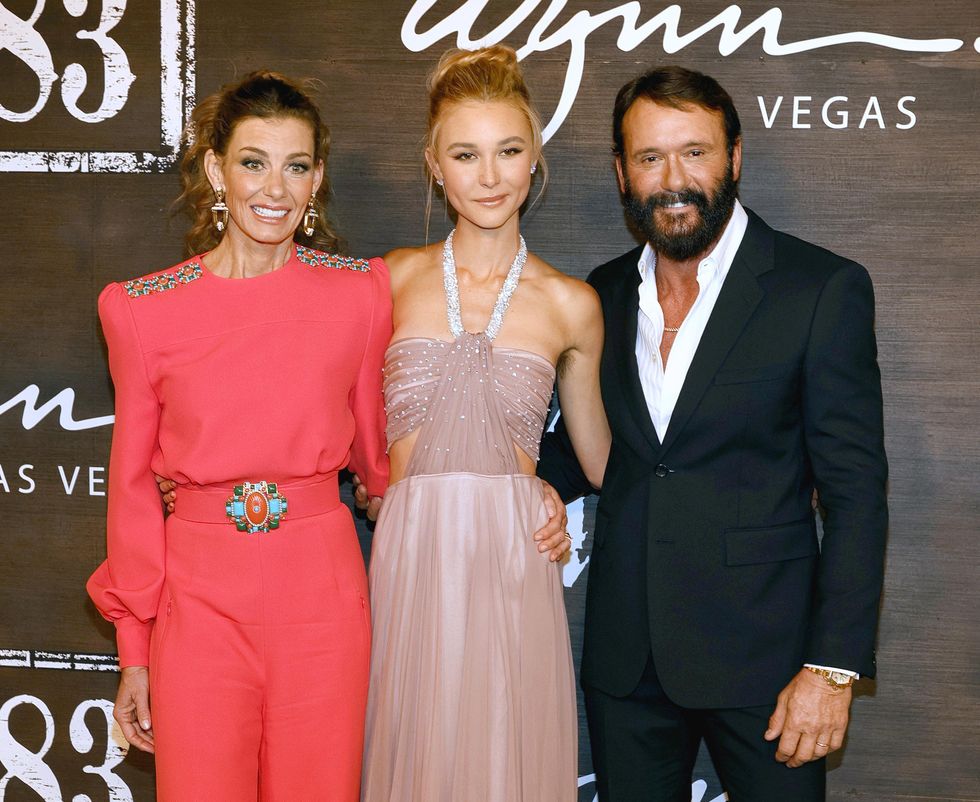 Faith Hill, Isabel May, and Tim McGraw at the world premiere of 1883 in Las Vegas in December 2021
Photo credit: Ethan Miller/Getty Images
Was he right? Are you a hopeful person?
IM: Oh, very. Very. I can feel like a cynic, sure, but it's easy to be cynical. I prefer to be an optimist. It's a lot harder to be an optimist, and I like to take the harder route.
How important is that trait when you're a young actress and constantly trying out for that next part?
IM: Sometimes you just have to walk with faith and not sight, you know? Someone said that to me recently. I'm not necessarily a religious person, but I just found that to be a nice way to think, and I trust in that. Something will happen as long as I stay focused and work hard. You have to be hopeful, but so much is out of your hands.
Relationship building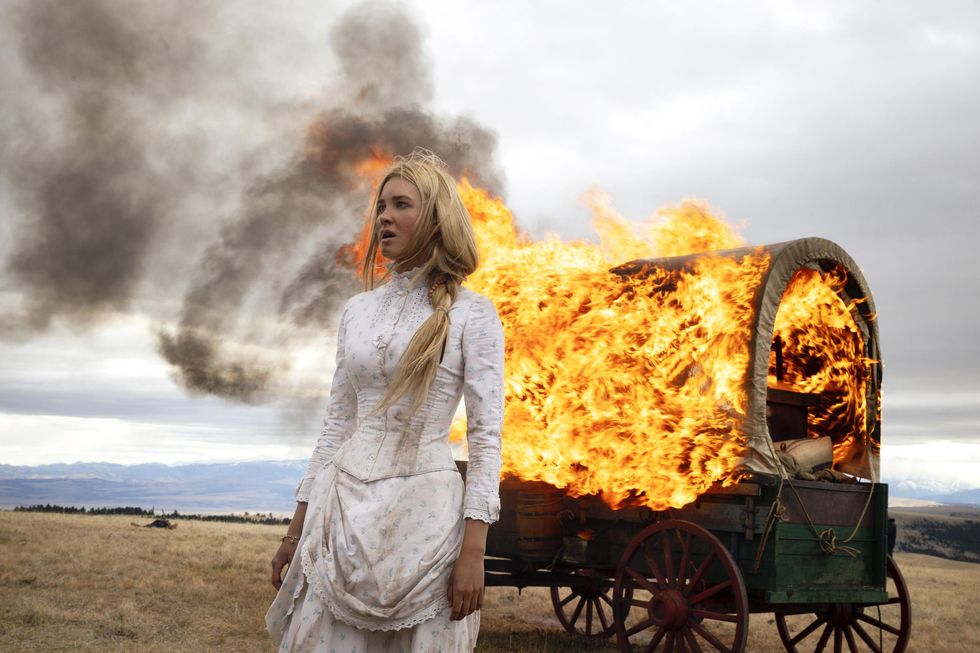 Elsa near the end of the long journey west
Photo credit: Emerson Miller/Paramount+
What kind of relationship did you build with Tim and Faith on location?
IM: It's almost like they became my mom and dad. I looked up to them quite a bit because they worked really, really hard and had a smile on their faces the whole time. No matter what, they expressed gratitude and respect. And when they were on the set, they weren't husband and wife—just co-workers who were in this with everybody else. They also have three wicked smart and talented daughters around my age, and I look up to each one of them.
Acting advice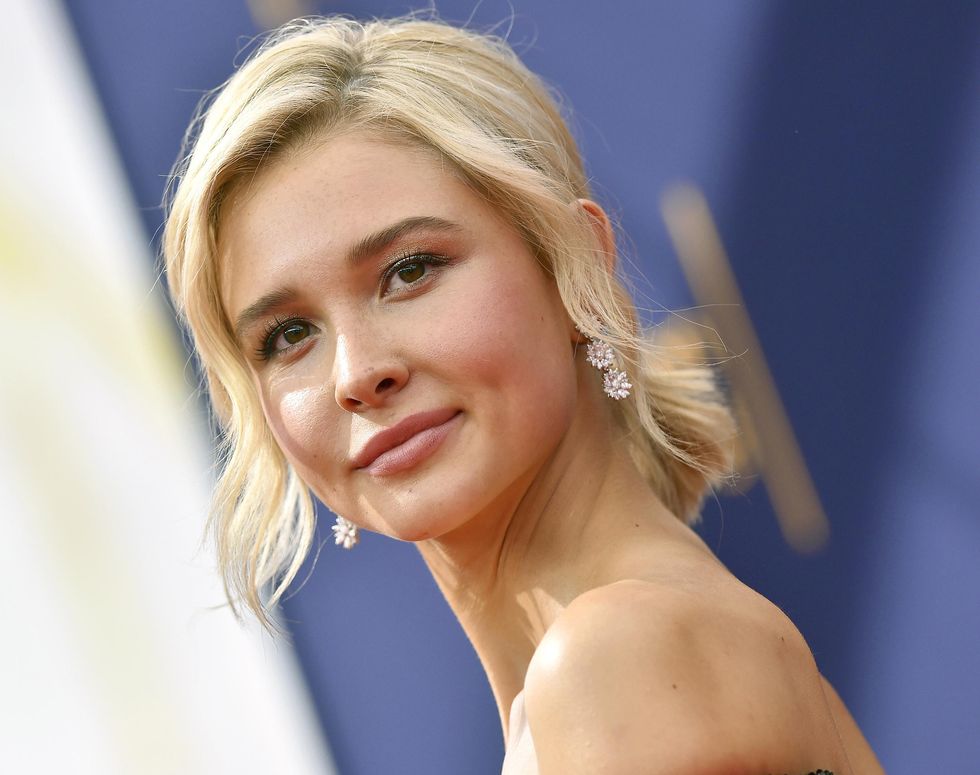 May on the red carpet
Photo credit: Axelle/Bauer-Griffin/FilmMagic
They've both been successful in several fields for decades. Did they offer you any advice?
IM: They did, but not about acting. Faith is a businesswoman, and she handles herself very well and is extremely eloquent. She gave me some advice about how to operate and carry myself as a young woman in Hollywood. She's been working in the entertainment industry for 30 years, and the industry is tough!
Moral conundrums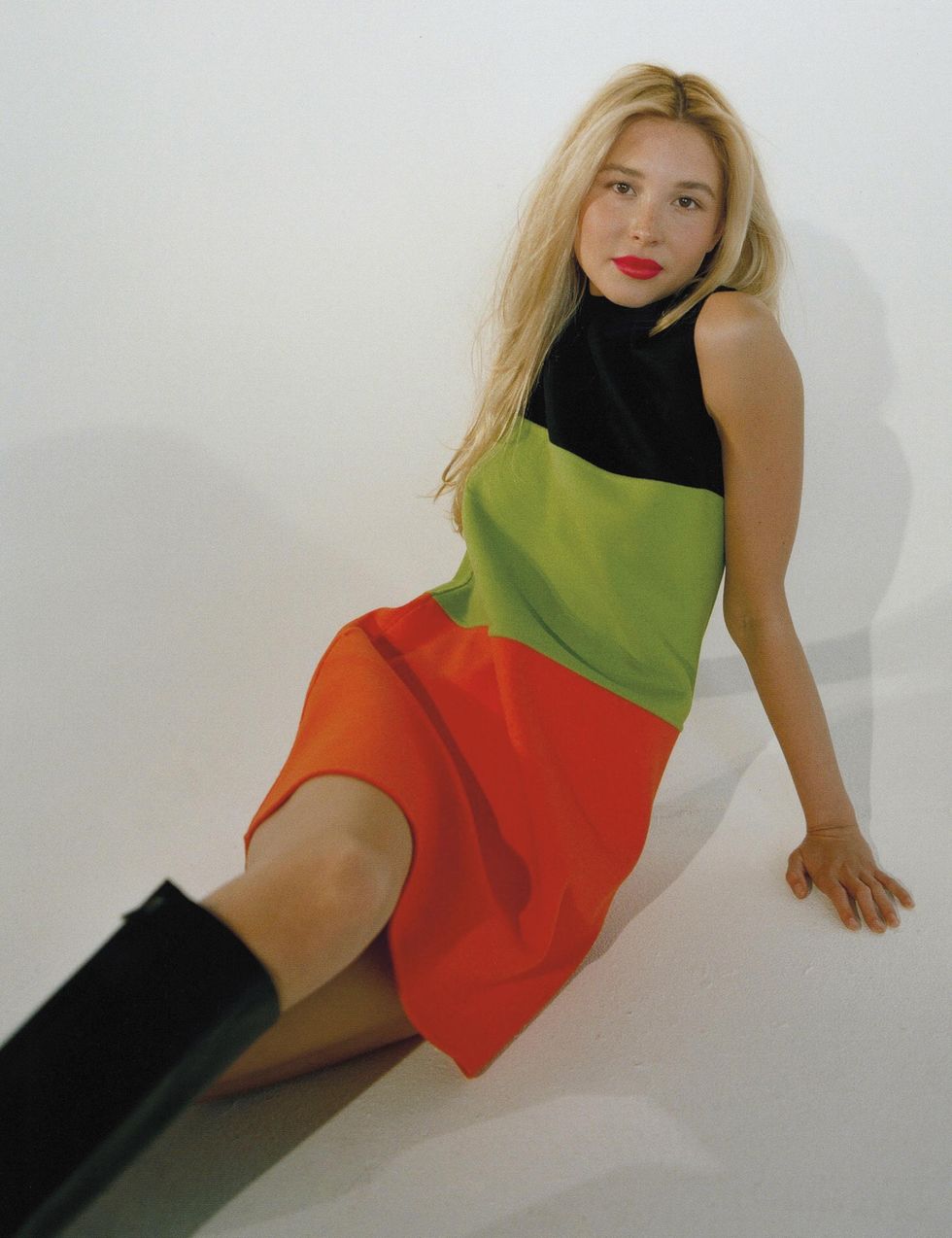 May channeling the Carnaby Street vibe in a colorblock mod mini dress and boots
Photo credit: Bryan Rodner Carr
With 1883, you had to present and deal with some heady themes yourself. What were your takeaways?
IM: You know, it's so complicated. There are all these moral conundrums between right and wrong. And as a young person, I think about that quite a lot and I'm not really sure what to make of so much that's happening in the world. It's so confusing. And when you find yourself as an actor and as an artist playing those things out in a different era, it feels very real and relevant even though it's fiction. Every day I'd ponder my character's conversations and interactions on a bigger playing field. I still think about it.
Personal and professional life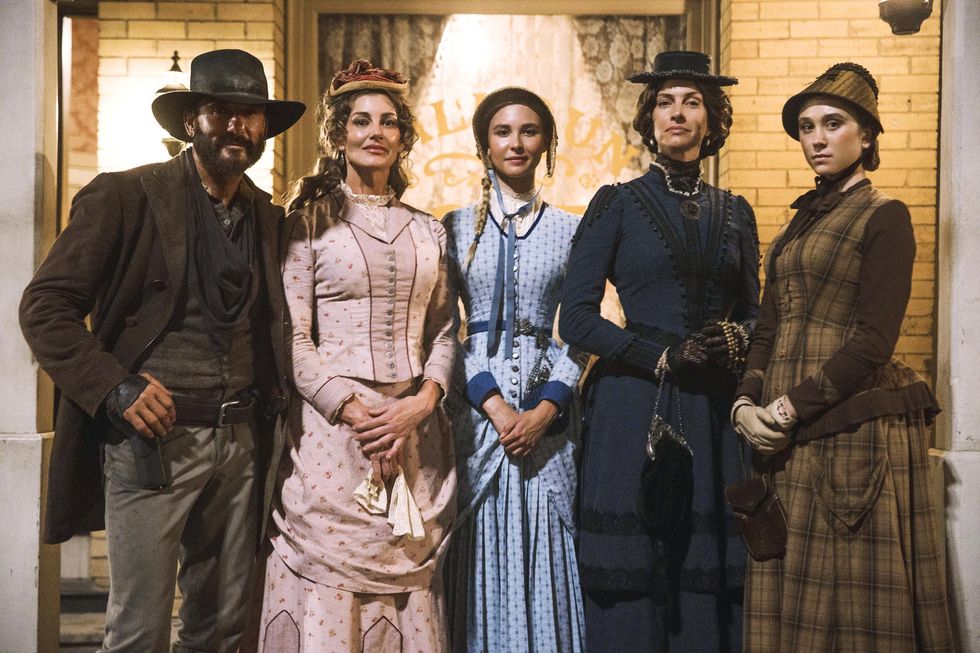 McGraw, Hill, May, Dawn Olivieri, and Emma Malouff as the Dutton party in 1883.
Photo credit: Emerson Miller/Paramount+
Where do you go from here personally and professionally?
IM: Well, look, it's always about trying to find a project and work that has meaning and value. That's particularly difficult as a young actor. I felt very fortunate with 1883 because it was [made by] a creator who genuinely loved and cared deeply about his work. So to find another story like this one is my dream. I feel like there are a lot of things being made with no passion behind it. The motivation is off. It's going to be an interesting ride!
Stream 1883 exclusively on Paramount+.

SUBSCRIBE NOW: Enjoy 4 Digital Plus 2 Print/Digital Issues Of Watch Per Year — For Free!