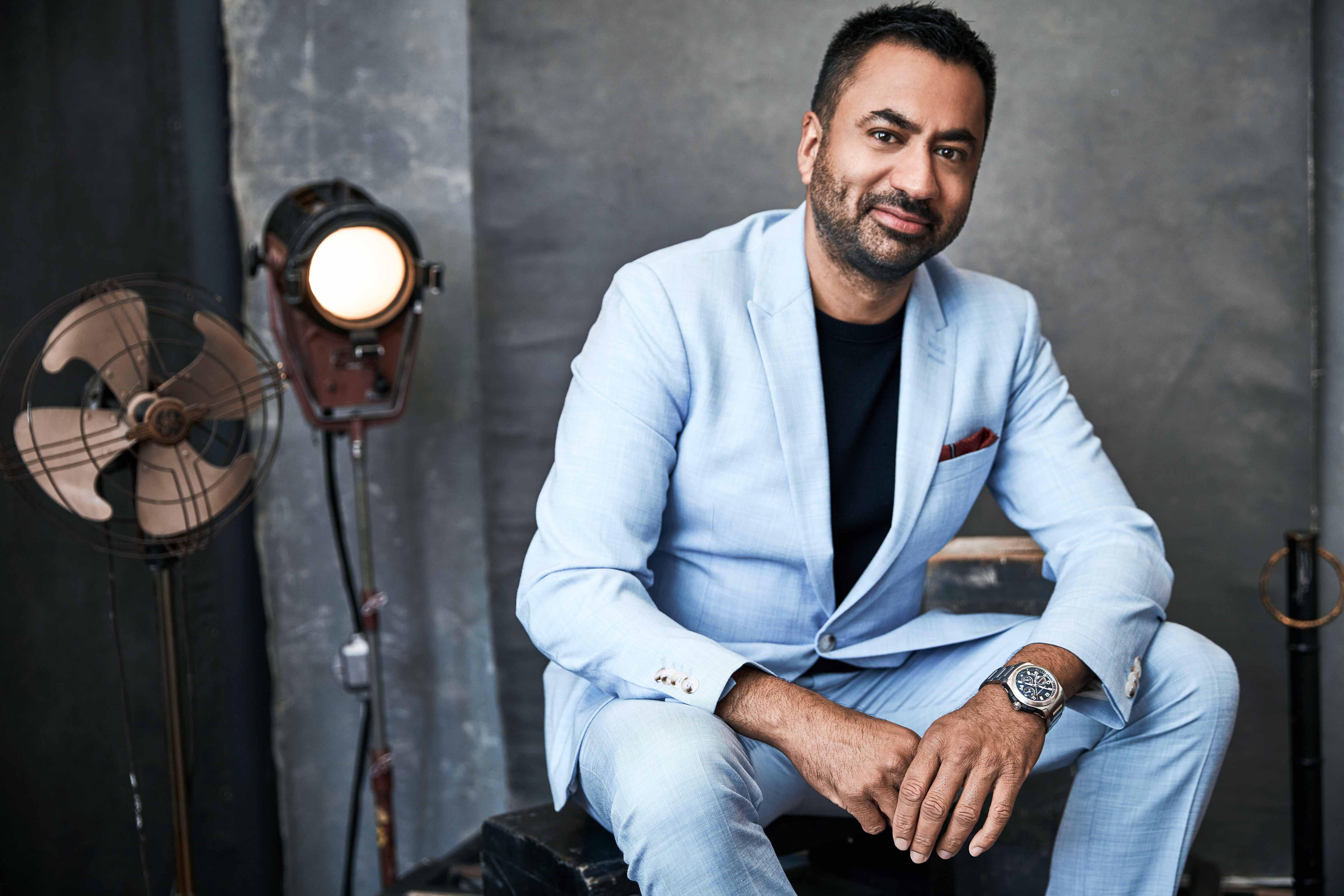 Photo Credit: Maarten de Boer/NBC Universal/Getty Images.
Whether he's playing a pot smoker or a politician, Clarice's Kal Penn has never met a role he couldn't rock.
By Brantley Bardin
What other actor can claim to have played the rangy likes of Kumar Patel, the ultimate stoner horndog of the raunchy Harold & Kumar franchise, the brainy but doomed Dr. Lawrence Kutner of House, as well as White House press secretary Seth Wright of Designated Survivor? Oh, and who also actually worked in D.C. for two years as the Obama administration's associate director of the White House Office of Public Engagement? Only the brilliant Kal Penn can.
---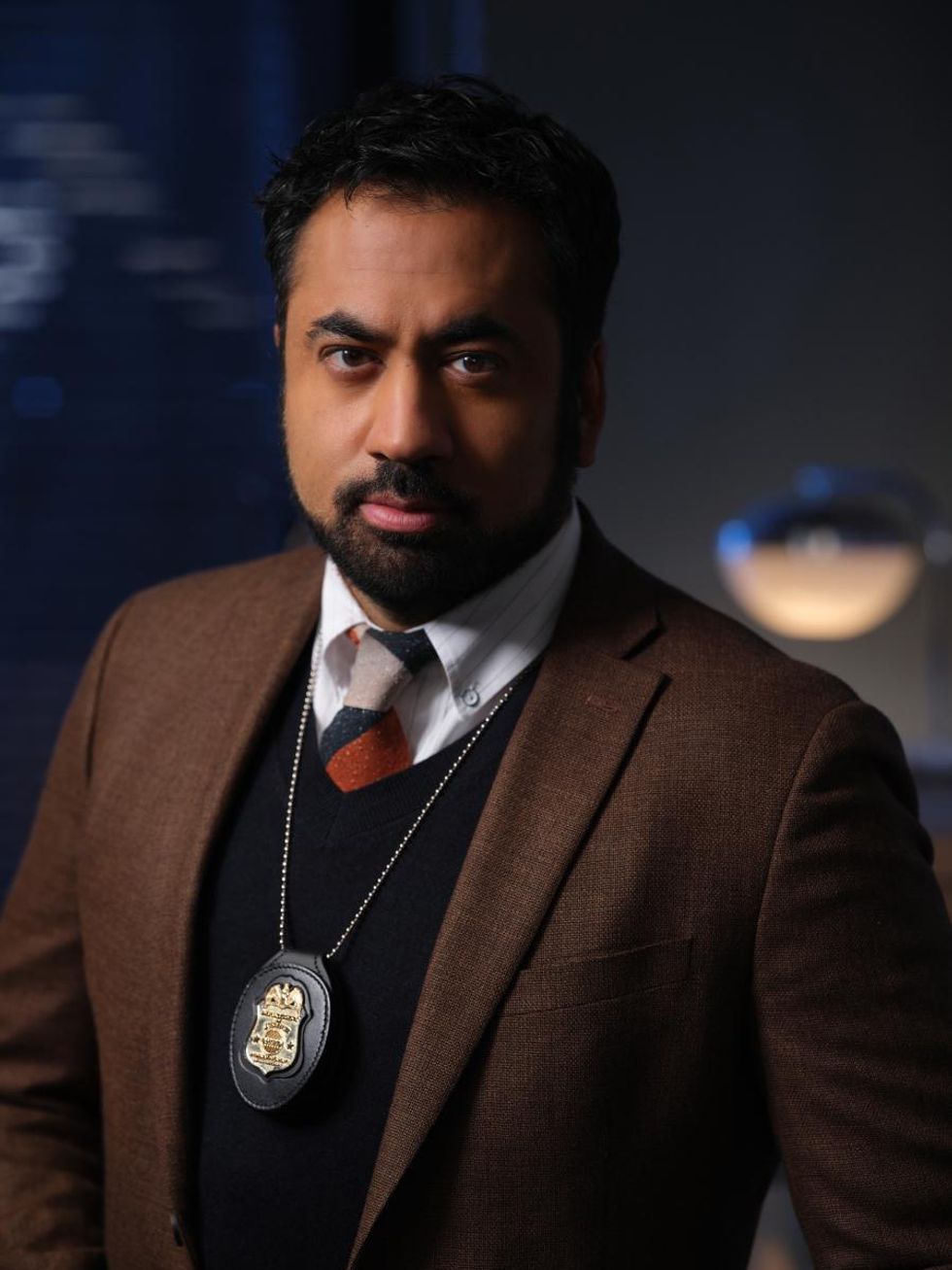 Kal Penn as Shaan Tripathi in Clarice.
Photo Credit: Brooke Palmer/CBS.
Now the New Jersey–born, UCLA-degreed son of Gujarati Indian immigrant parents is stepping into Clarice, CBS' new TheSilence of the Lambs–inspired series. As Shaan Tripathi, a former Smithsonian curator turned FBI agent, Penn and a motley crew of cohorts at the Violent Criminal Apprehension Program [ViCAP] will team up with Clarice Starling as she reports back to work just a year after having won notoriety for the gruesome Hannibal the Cannibal case in 1993. "I love this project," says Penn. "Each of the episodes I've read ends with a bit of a cliffhanger, and I'm always like, 'I can't wait to find out what happens next!' So if it's like that for me, that's a good sign it'll be like that for the audience, too."
Originally published in Watch Magazine, January-February 2021.
Watch all your favorite shows on CBS and streaming on Paramount+!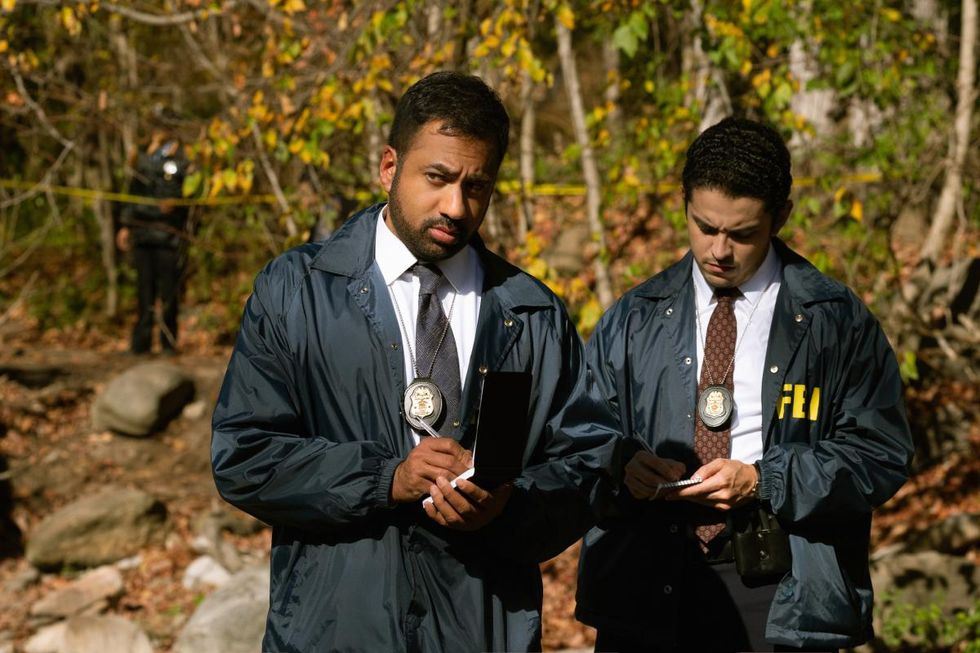 Photo Credit: Brooke Palmer/CBS.
A confession: Horror stories wreck my beauty sleep. So exactly how scary is Clarice?
Well , I find it scary when there are a bunch of dead bodies around. [Laughs.] But so much attention and detail has been put into the show that it's not just scary; it's eerie and disturbing , too. In the pilot it seems as if there's a serial killer involved ... but it's not a procedural, so there's not a new case each week. An unusually layered approach has been taken to telling the story, so Clarice and our ViCAP team will be discovering what's going on as the audience does.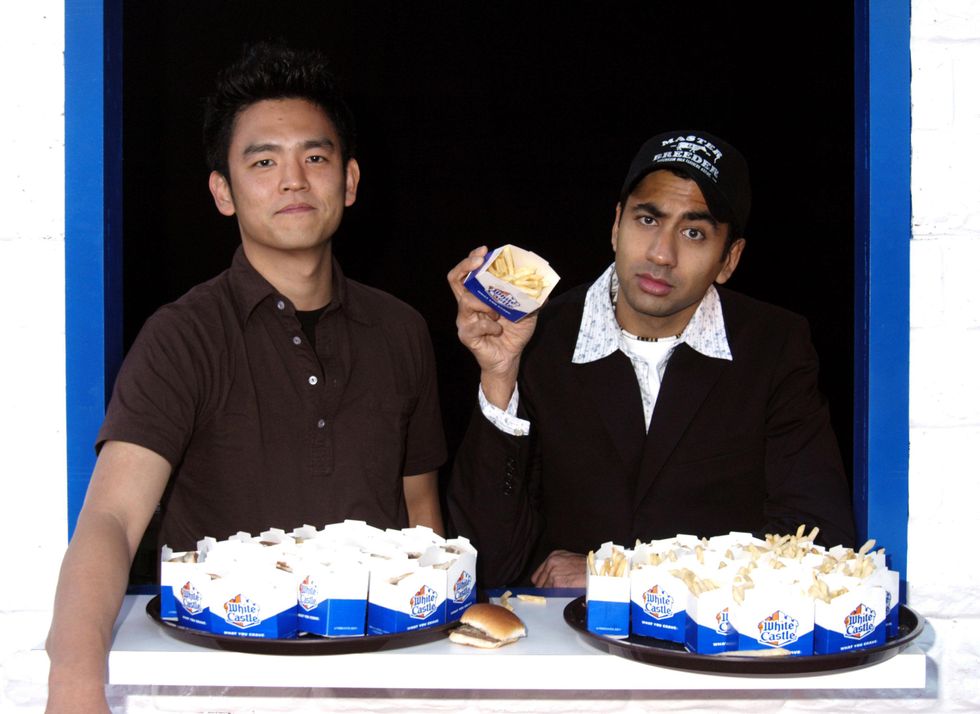 John Cho and Kal Penn at a Harold & Kumar Go to White Castle movie press event.
Photo Credit: Barry King/Getty Images.
This is all miles away from your gonzo Harold & Kumar character. So tell us: What exactly do people yell your way when they recognize you?
Now, nothing 'cause we're all in masks! [Laughs.] But you never know who watches what. Once I was at a bank, and an old, white-haired lady teller motioned to me as if she was smoking a joint and said, "That Kumar movie is hilarious." I thought, "No way!"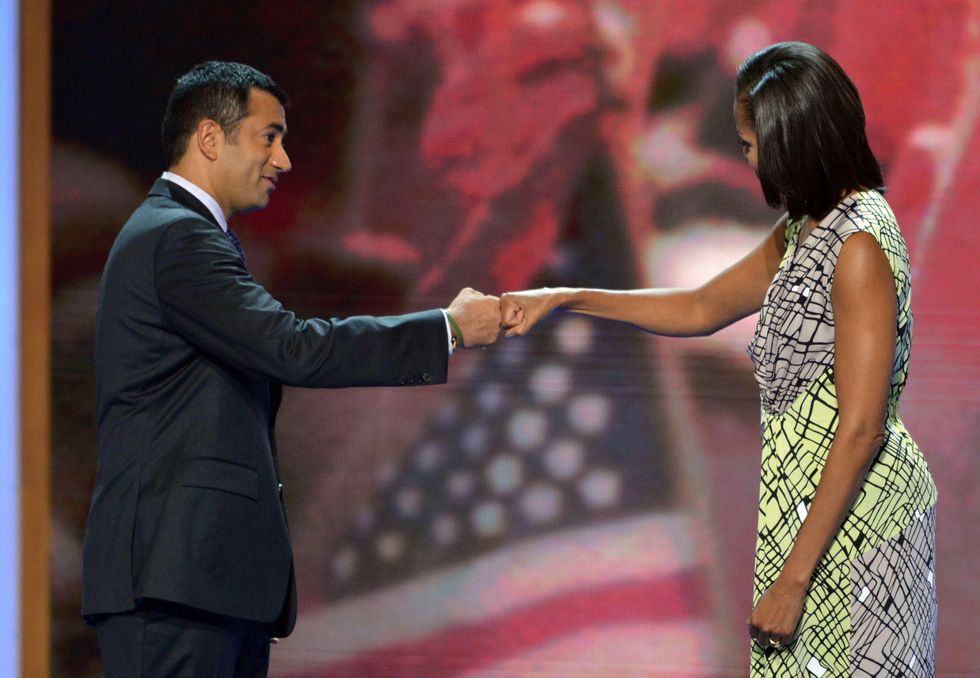 US First Lady Michelle Obama and actor and former Obama administration aide Kal Penn.
Photo Credit: Stan Honda/Getty Images.
Hilar. You know, when you left the then-hottest show in the world, House, to work at the White House, Hollywood was shocked.
Well, I had a job in television, so it became an item of interest. The real story is that many people do it: I had co-workers who were taking leaves of absence from factory jobs or being a pediatrician. That's a testimony to how our democracy is a participatory thing , and I really enjoyed it.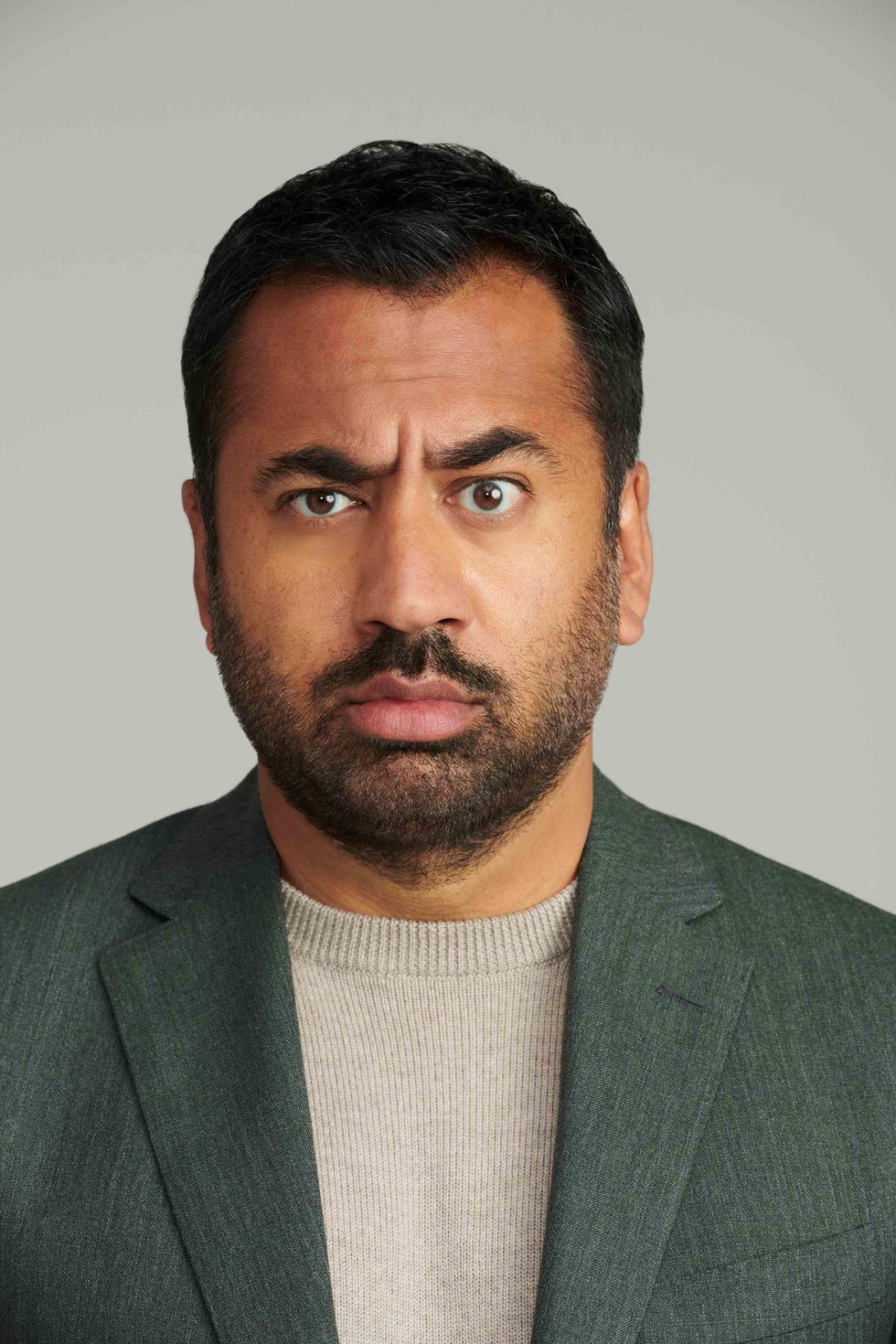 Photo Credit: Robbie Fimmano/Getty Images.
And I enjoyed your most recent politically focused foray, Kal Penn Approves This Message, which aimed to educate young people and show them actionable steps to take on subjects such as climate change and health care. How'd that come about?
My writing partner and I wanted to do something that didn't pit facts against opinions like cable news shows do—we wanted to be inclusive and positive. I mean, most young people, including evangelical ones who rarely get credit, understand that climate change and science are real, so how could we help them all work together?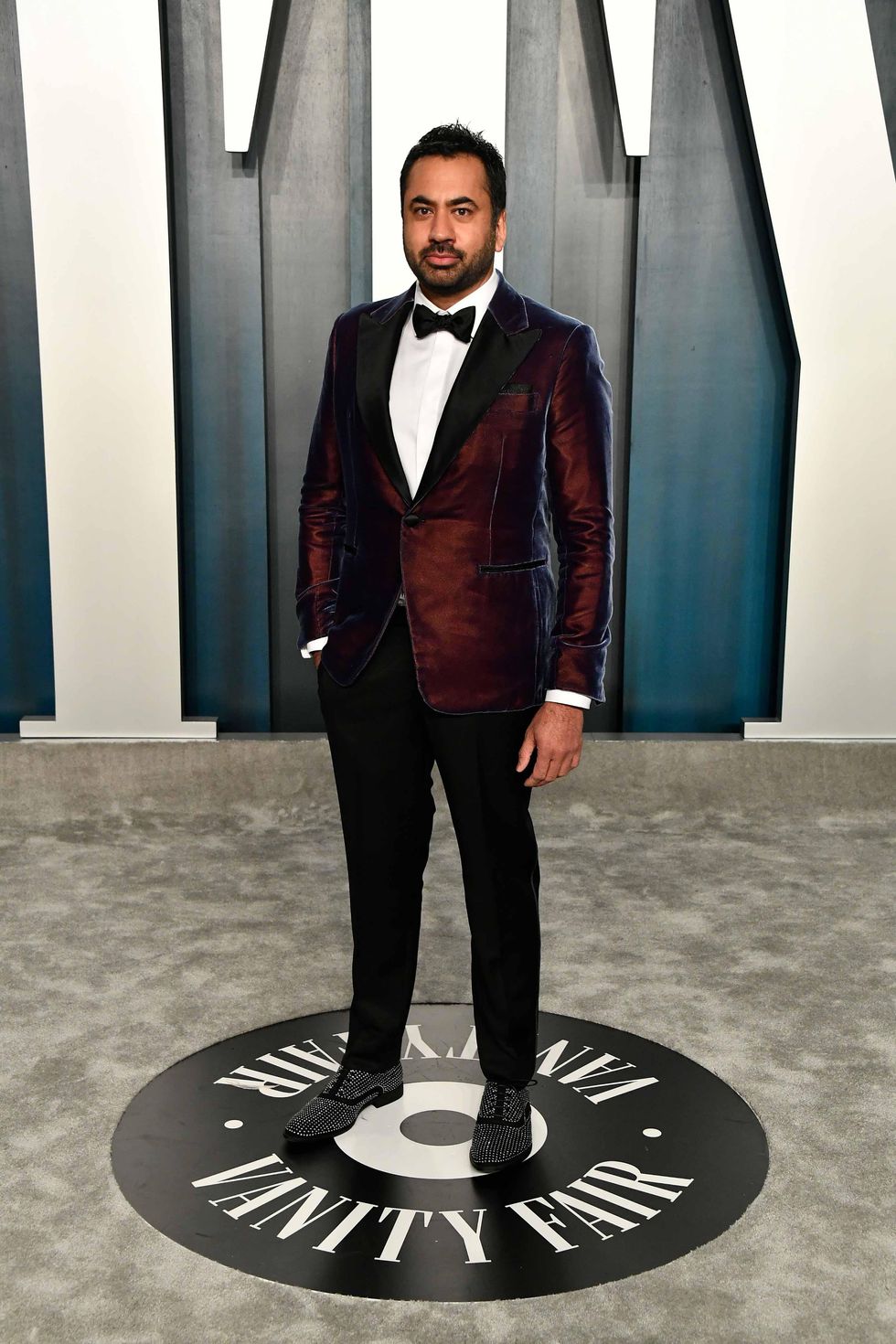 Kal Penn attends the 2020 Vanity Fair Oscar Party.
Photo Credit: Frazer Harrison/Getty Images.
By doing Kal Penn Approves..., of course. By the way, your cheeky hosting style on the show was as close to stand-up as I think you've ever done.
Thank you! I never did stand-up, but growing up I watched a lot of it along with sketch comedy. I was enamored with Margaret Cho, John Leguizamo, In Living Color, and Kids in the Hall. Comedy is such a great unifier, especially now in this polarizing climate. You can still laugh with your friends. Or enemies. Whatever the case may be. [Laughs.]
WATCH: The Official Clarice Trailer
Though now you'll be scaring us to death with Clarice. Convince me to be brave and watch it.
It's gripping , it's binge-able, and you can watch it multiple times and discover new things. There's a weird darkness to it, but there are also moments of joy, and they're interwoven in a way that's been really riveting to work on. It's going to be exceptional network television.
Originally published in Watch Magazine, January-February 2021.
Watch all your favorite shows on CBS and streaming on Paramount+!