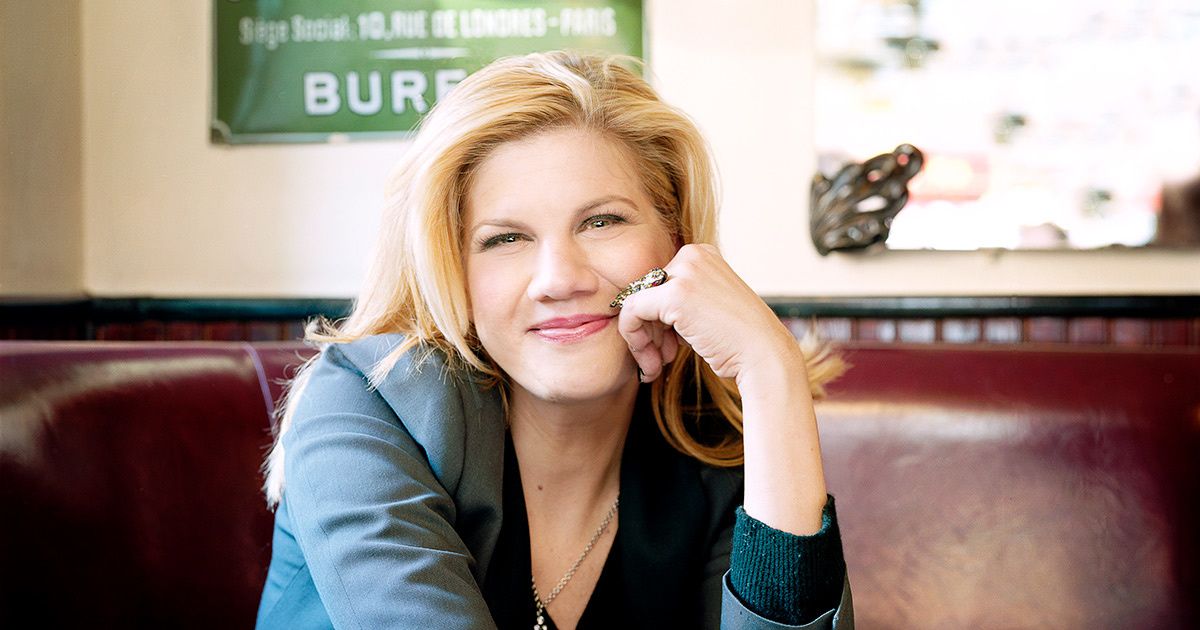 Exclusive interview with comic genius Kristen Johnston, who plays Tammy Diffendorf in CBS' hit TV comedy Mom.
That voice, those lips, those eyes full of mischief—Kristen Johnston is back and Mom's got her! "I'd left the sitcom world for a while to do theater," says the actress, who won two Emmy Awards for her spectacularly extreme extraterrestrial Sally on the '90s hit 3rd Rock from the Sun. "I was just going to do this one Mom episode as a guest star two seasons ago, but then they had me back, and then this season [executive producer] Chuck Lorre said, 'We want you permanently.' That was a great day!"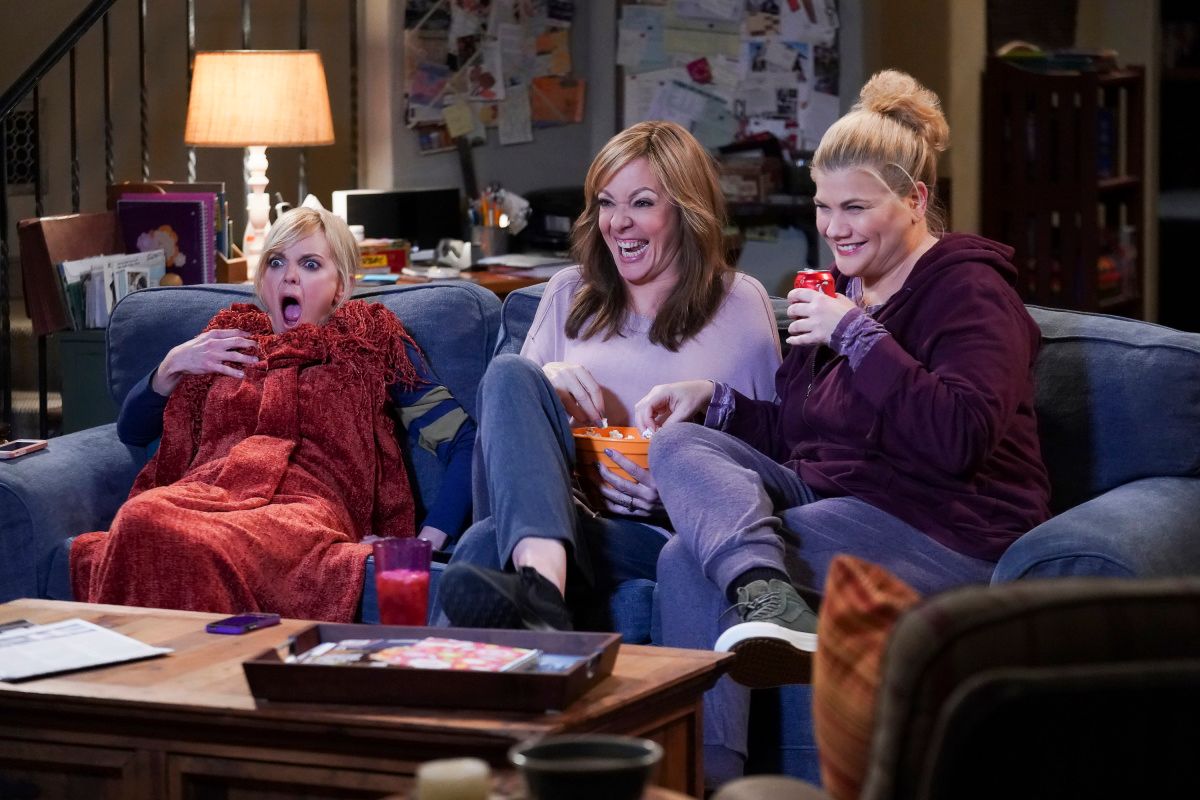 Anna Faris as Christy, Allison Janney as Bonnie, and Kristen Johnston as Tammy in Mom.
Photo Credit: Monty Brinton/CBS.
For us, too: What could be better than weekly doses of Johnston's signature screwball brilliance, playing the just-out-of-jail recovering alcoholic and full-time loon Tammy Diffendorf? "Tammy is very funny, very sweet, very naive, and both really smart and borderline stupid," says a huskily chortling Johnston, who's long professed a jones for deeply flawed characters. "I love playing people who live in the gray area," she confirms. "Those who aren't good or bad or sweet or mean or smart or dumb—they're all of it. Because we are all of that: One minute we're clever and the next minute we're idiots."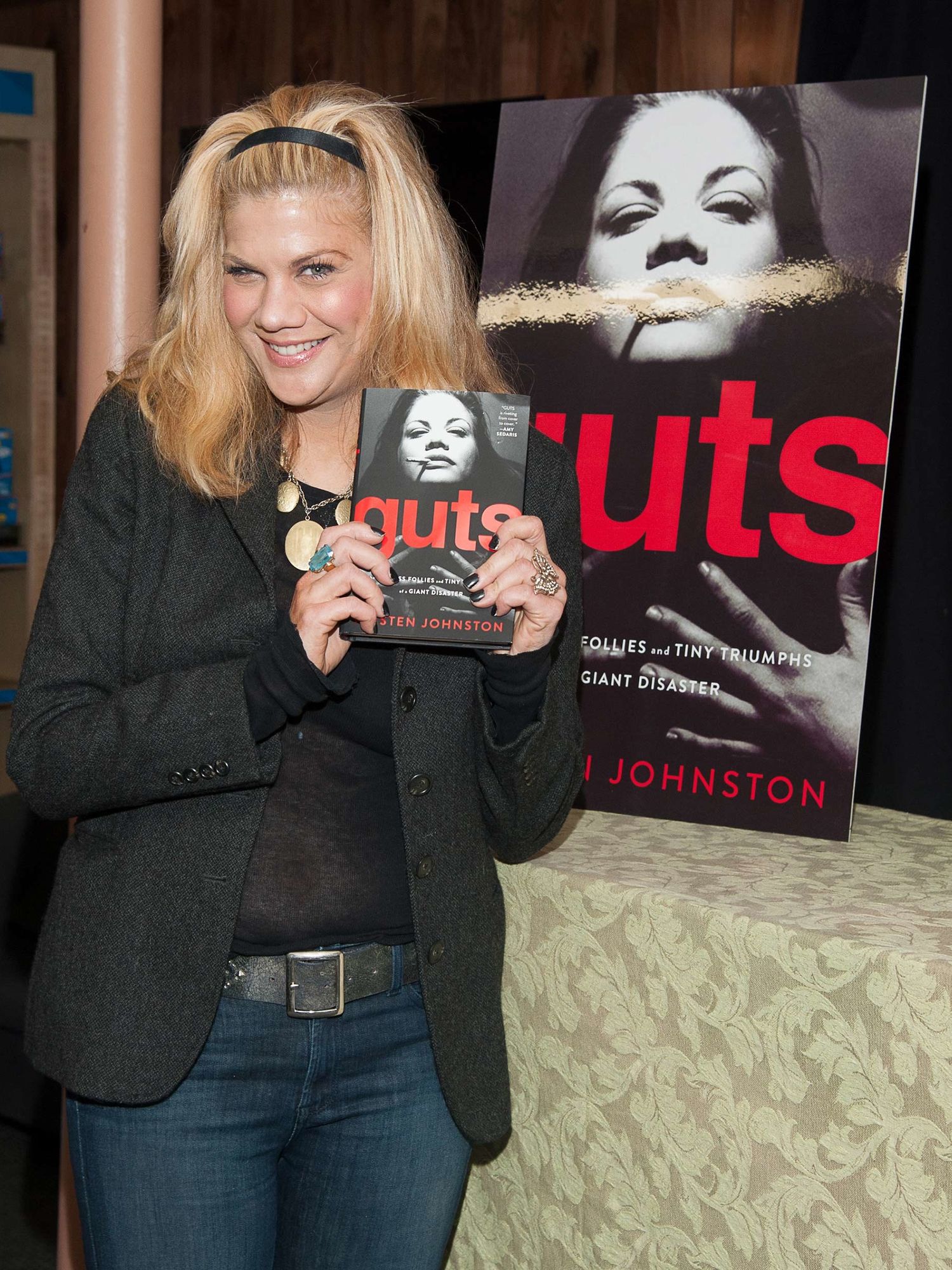 Kristen Johnston promotes her memoir Guts: The Endless Follies and Tiny Triumphs of a Giant Disaster on a book tour.
Photo Credit: Dave Kotinsky/Getty Images.
Yep. Just as you bust yourself as being in Guts, your fabulously funny, best-selling 2012 addiction memoir, now a must-read staple of the rehab set. And here you are on Mom, a show actually about—
—finding the humor and joy in recovery and sobriety! On a personal and professional level, Mom resonates so deeply, because one of the greatest things I learned in early recovery is that it's fun—you can laugh. It's not just 10 depressed people in a grim room somewhere. So to sort of stumble onto Mom years later? It means a lot.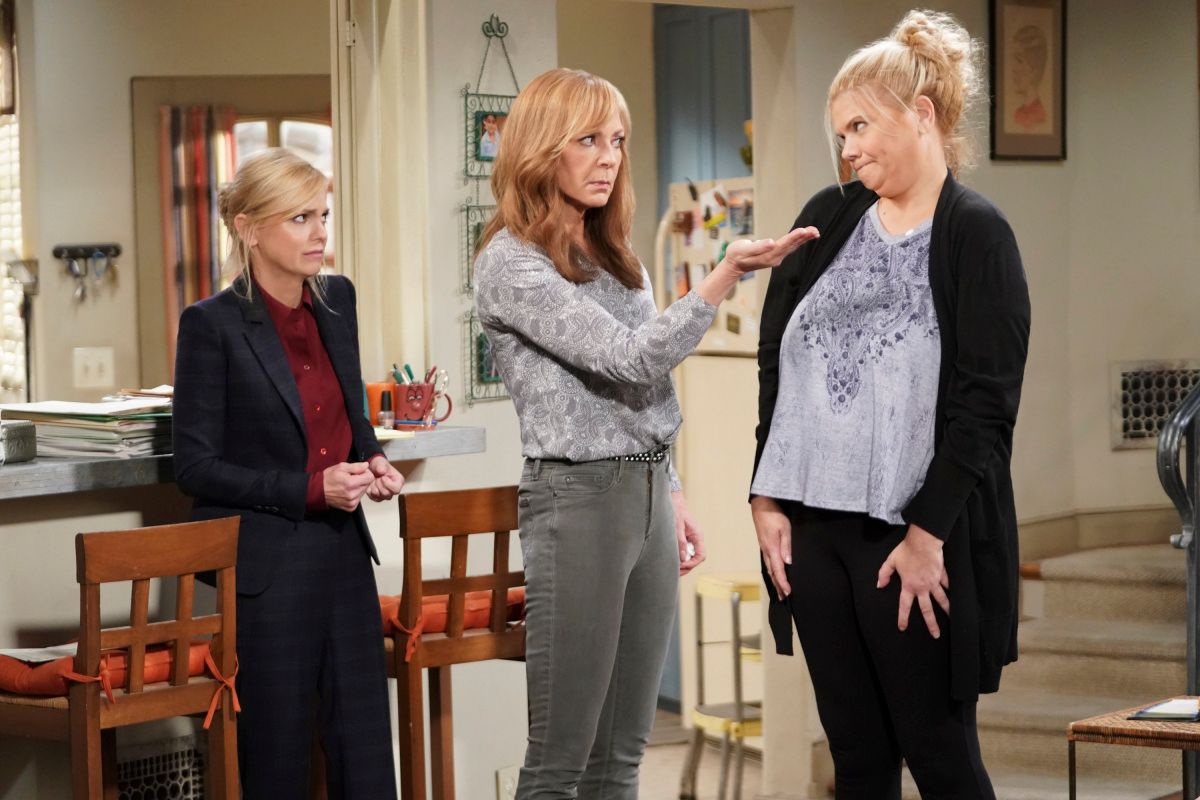 Photo Credit: Sonja Flemming/CBS.
The show, with its genius cast, headed by Allison Janney and Anna Faris, continues your grand tradition of working with the crème de la crème of ensembles that began with 3rd Rock's John Lithgow, French Stewart, and a teenage Joseph Gordon-Levitt. Just wow.
I've been so lucky because I'm a weird person to cast. I have a specific look and I'm not right for everything. So the fact that 3rd Rock was so perfect for me and happened when I was in my 20s was just one of those crazy, miraculous things. And it's happened in bigger and smaller ways later in my career where the role and project met up so perfectly.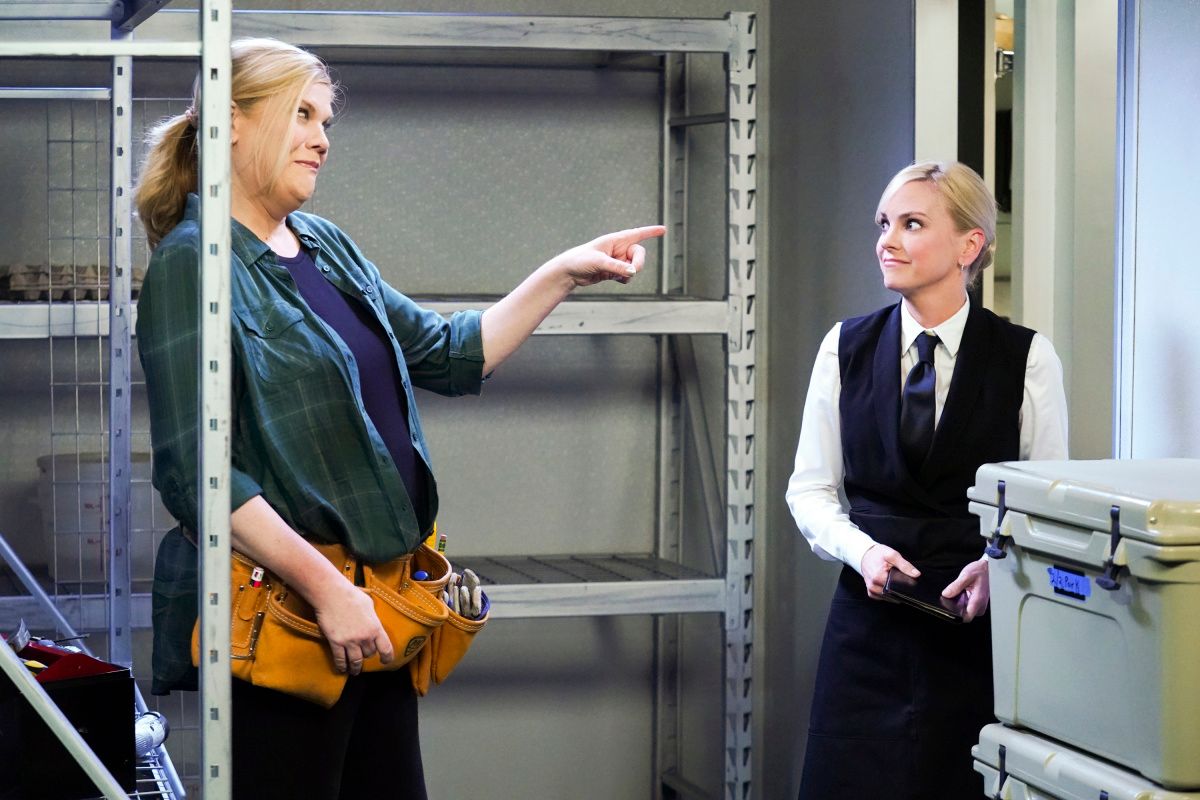 Photo Credit: Monty Brinton/CBS.
Like your immortal one-off turn as the aging party girl in Sex and the City who, seconds before she falls out of a window to her demise—splat!—mutters, "I'm so bored I could die."

Honestly, once a week—still—somebody says that line to me. Paget Brewster was a guest star on Mom and she did it. I was living in New York when the show originally aired, and I couldn't walk down the street without being attacked by gay men making me do their outgoing phone machine messages. [Laughs.]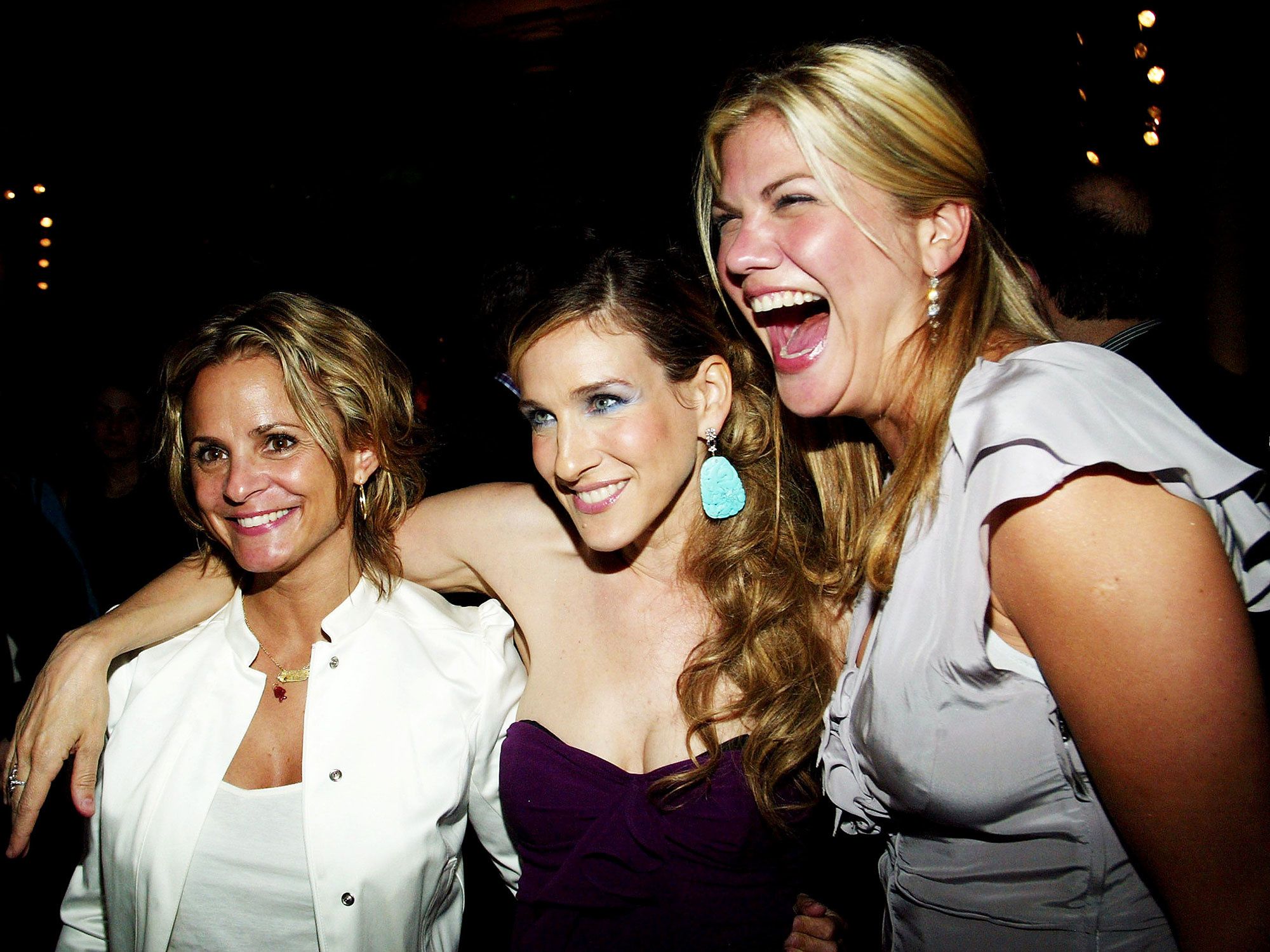 Amy Sedaris, Sarah Jessica Parker and Kristen Johnston attend HBO's Sex and the City season premiere screening after-party in New York City.
Photo Credit: Evan Agostini/Getty Images.
Well, your trademark larger-than-life characters have unquestionably made you a gay fave. Onstage in NYC you've even played gossip-monger Sylvia in The Women and The Skin of Our Teeth's Sabina, a role originated by über gay icon Tallulah Bankhead for God's sake!

Exactly! I've been one for so long! [Laughs.] My understanding of and the influence of gay culture in my life and career...I owe everything to it. I really connect with those very dynamic, glamorous, evil, funny, larger-than-life women.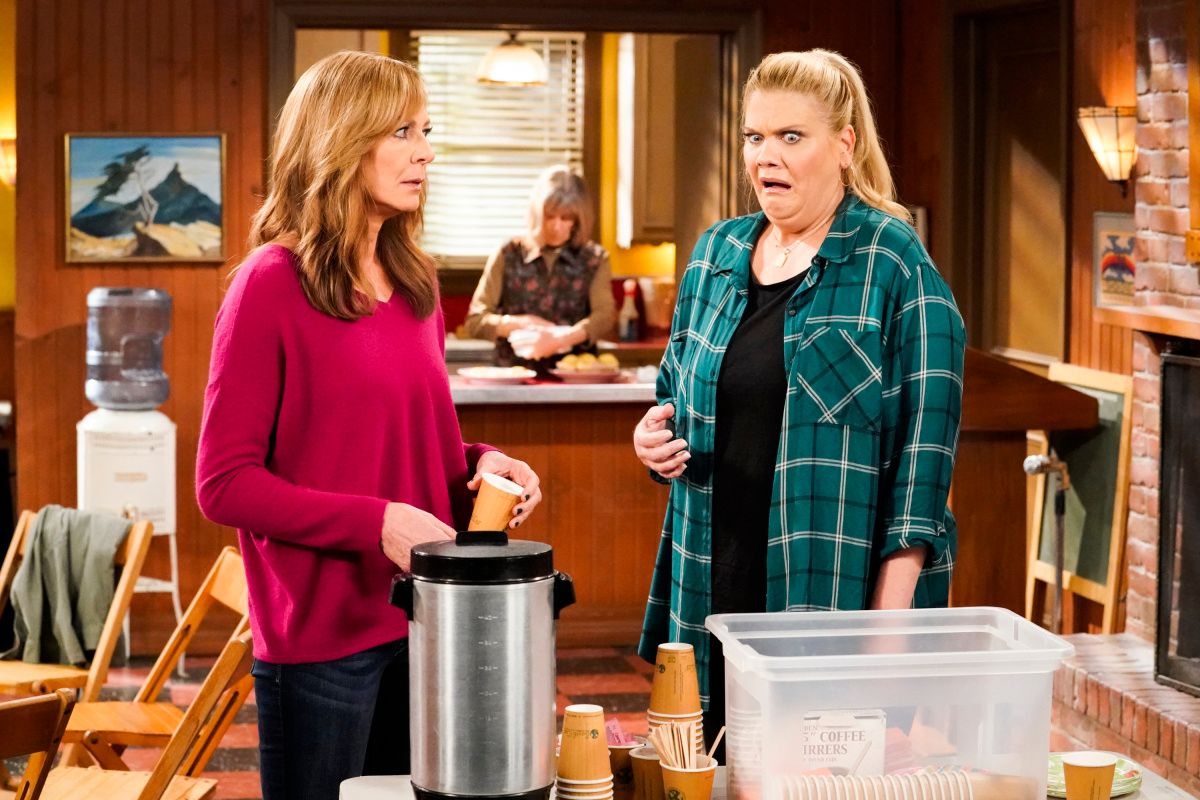 Photo Credit: Robert Voets/CBS.
And then there's Mom's Tammy, who is certainly larger than life, but ...
Tammy is probably one of the gentler roles I've played recently. She's just a very sweet person who comes from a place that... hasn't understood gay culture the way Kristen has. [Laughs.] Basically, the show needs a fabulous gay to be Tammy's new best friend!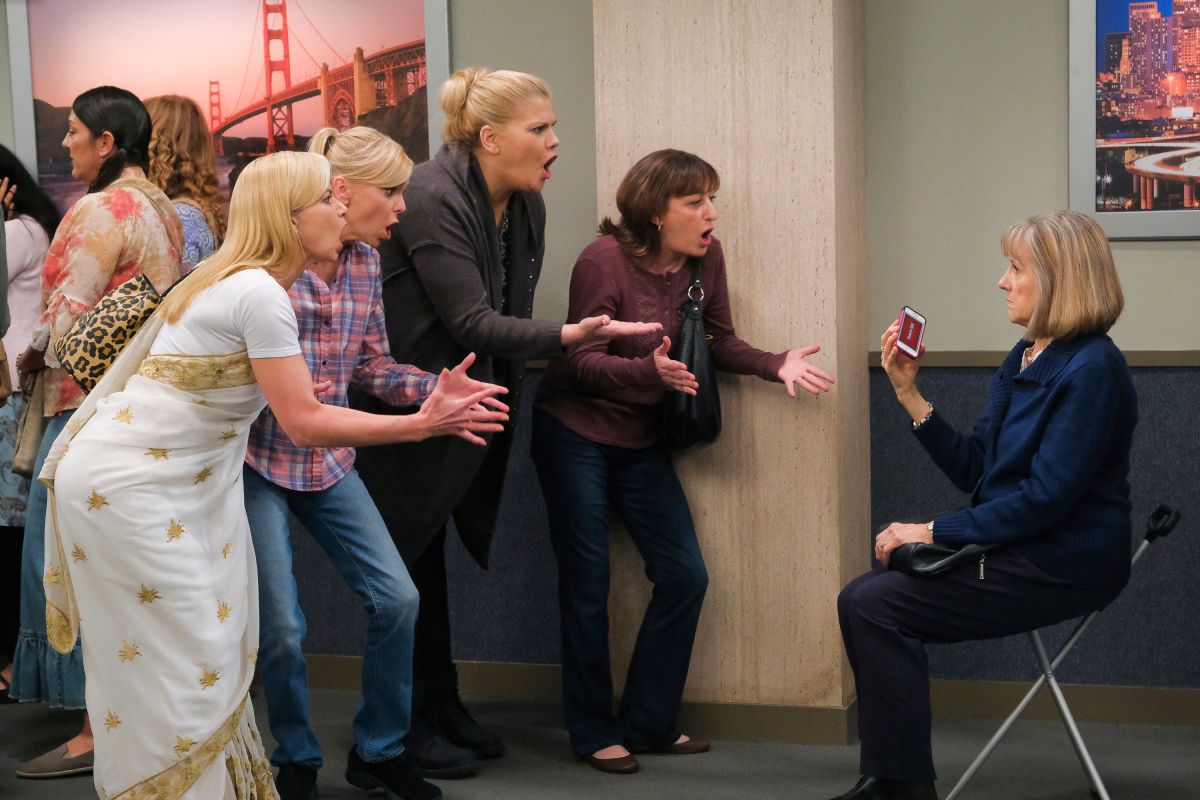 Jaime Pressly as Jill, Anna Farris as Christy, Kristen Johnston as Tammy, Beth Hall as Wendy and Mimi Kennedy as Marjorie in Mom.
Photo Credit: Darren Michaels/Warner Bros. Entertainment Inc.
Bingo! Tell me your first acting epiphany.

Margaret Hamilton's performance as the Wicked Witch of the West. I still get very emotional about that, because I was only 4 or 5 and it was the first time I really understood the power of a truly great performance. From that day on, I was like, "That's what I want to do--I really just want to be the Wicked Witch of the West!"
The greatest answer ever. Gift us a parting shot.
Thank God for Mom. Watch it!
Originally published in Watch! Magazine, January-February 2020.
Watch all-new episodes of Mom on Thursdays at 9/8c on CBS and CBS All Access.