Interviews
Y&R Icon Melody Thomas Scott Gets Personal In New Memoir!
Photo Credit: Andrew Eccles.
Scott opens up in her new memoir, Always Young and Restless: My Life On And Off America's #1 Daytime Drama.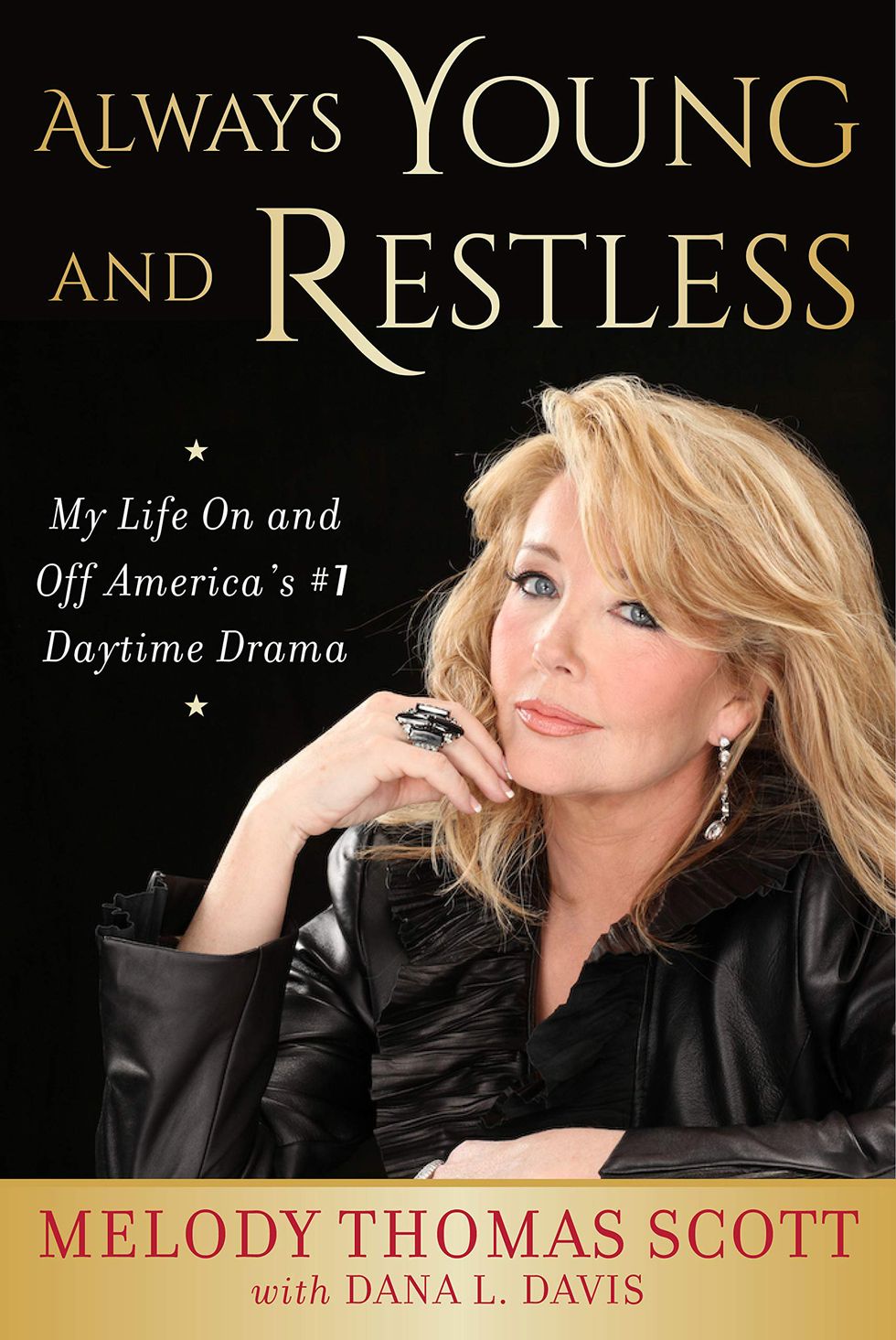 Photo Credit: Courtesy of Diversion Books.
Known for playing stripper turned well-heeled heroine Nikki for 41 years and counting, Scott started preparing for her 60-year career when she was only three-years-old. After her big screen debut in Alfred Hitchcock's Marnie at only eight, the powerhouse worked with the likes of Clint Eastwood, John Wayne, and Brian De Palma.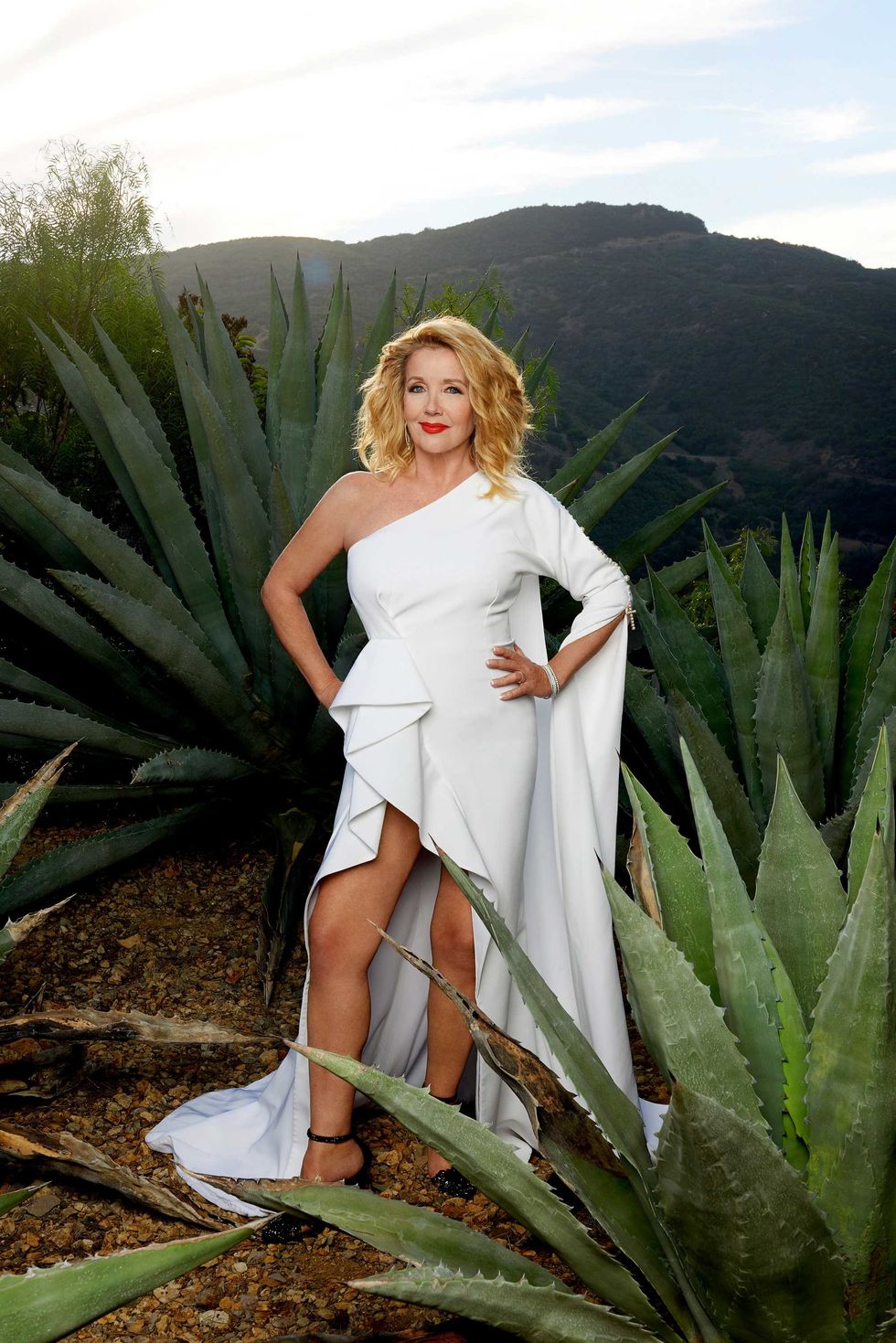 Photo Credit: Andrew Eccles.
While Scott doesn't hold back in sharing the personal and professional challenges she's faced along the way, she also celebrates her successes. Her story is one of finding her own path to healing, love and family—and how Y&R has fit into that journey! Not only will fans read about how Melody Thomas Scott found her husband and built a family on the Y&R stages, but there are plenty of juicy tidbits about life in Genoa City and what it's been like to team up with co-star Eric Braeden (Victor) to sustain "Niktor"—one of television's most iconic super couples–for decades.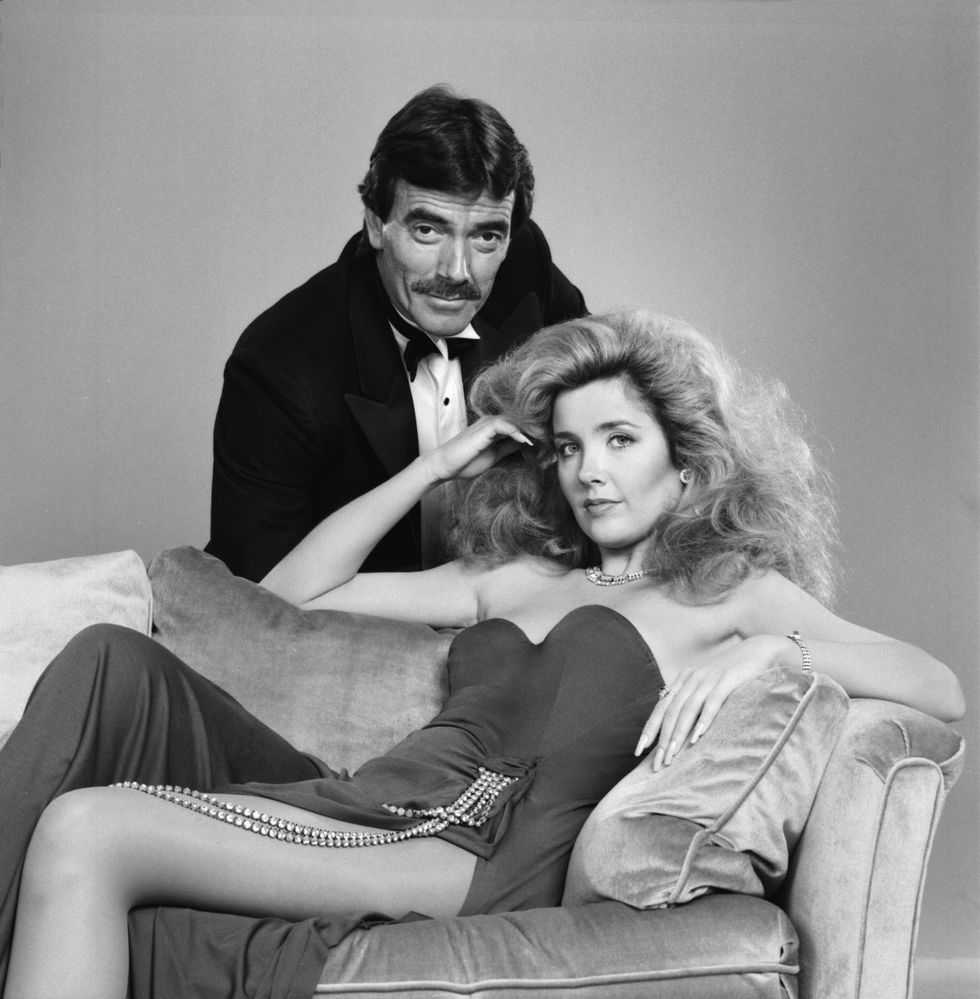 Y&R stars Melody Thomas Scott and Eric Braeden, circa 1984.
Photo Credit: CBS Photo Archive. ©CBS Broadcasting, Inc.
Watch spoke to Melody Thomas Scott about her character Nikki and the release of her memoir Always Young and Restless: My Life On And Off America's #1 Daytime Drama, which hits the market on August 18.
Catch all-new episodes of The Young and the Restless Weekdays on CBS and CBS All Access.
Watch is all about television's hottest shows. How do you feel about your 41-year (and counting!) run as Nicole "Nikki" Reed Foster Bancroft DiSalvo Newman Abbott Landers Newman Newman Chow Sharpe Abbott Newman on The Young and the Restless?
Being a part of Y&R for all these years is truly a blessing.
Tell us about your iconic character. Why do you think she's continued to resonate with fans? And did we get that list of last names right?!?

The fans have always wanted to guide Nikki back onto the right path when Nikki takes the wrong road. They never get mad at her; they instead feel protective of her. And regarding all of Nikki's husbands, you are correct with 12!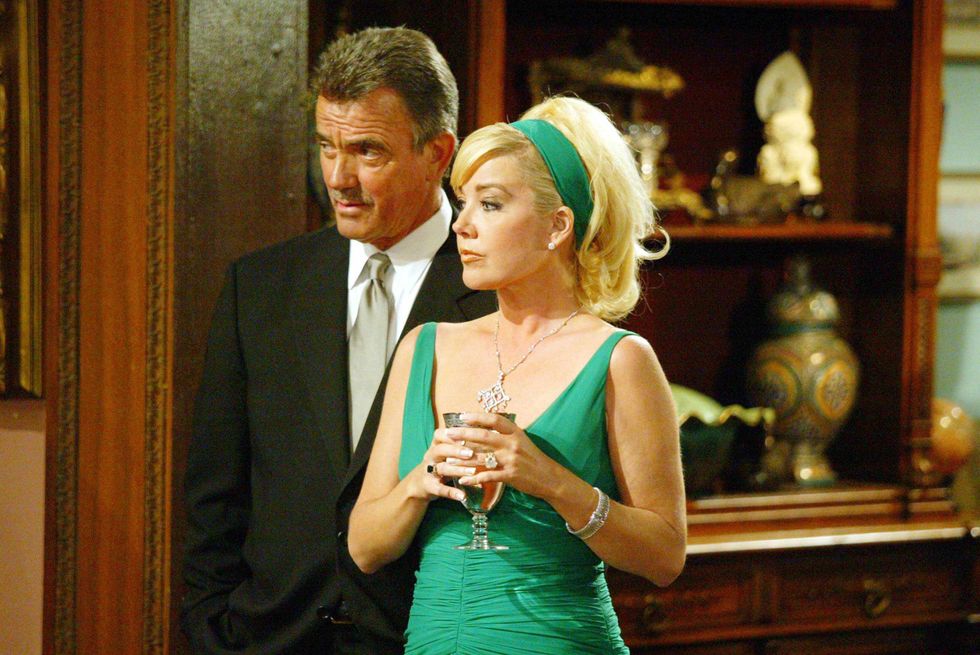 Photo Credit: Aaron Montgomery/JPI Studios.
What was the first day on the Y&R set like?
It was a joyous day, working with so many talented people and immediately liking so many of them. Many would become lifelong friends.
Tell us about your TV family and co-stars like Eric Braeden, Joshua Morrow, and Amelia Heinle.
Adore.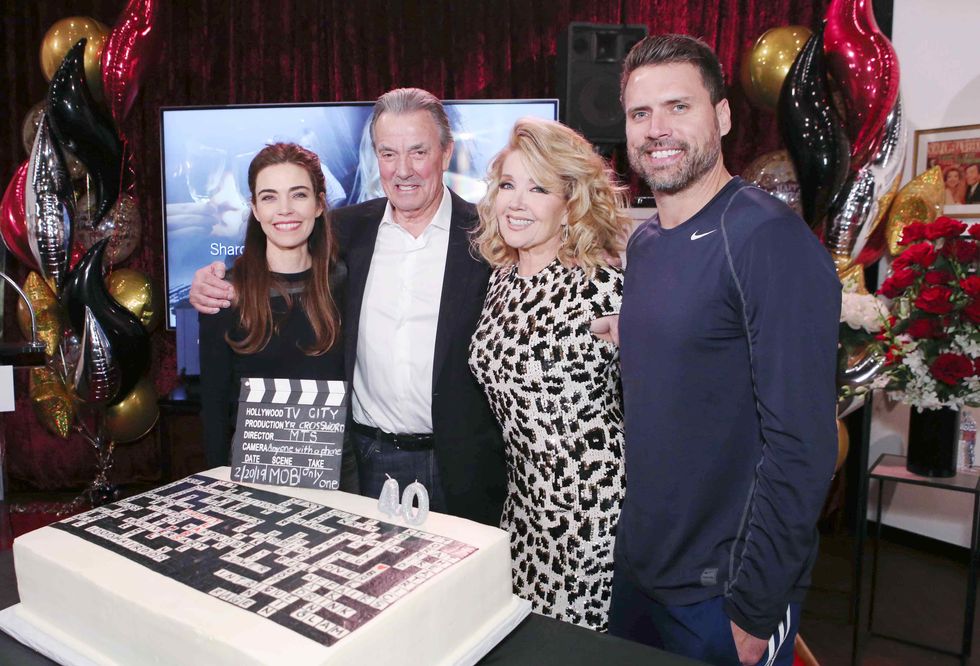 Amelia Heinle, Eric Braeden, and Joshua Morrow at a 40th anniversary celebration for Melody Thomas Scott.
Photo Credit: Howard Wise/JPI Studios.
Tell us about the creative/writing process for penning your memoir. How did it all come about?
My family and friends had always told me I have to write a book. So I thought about it for a long time before putting it on paper. It was a 10-year effort, with a few false starts, due to not being emotionally ready.
Watch usually asks how people decided to become an actor, but you were 3 when you got your start. How did that come about, and was there a point when you realized you were in fact doing what you wanted to do?
I guess those wondering about this complicated question will have to read the book!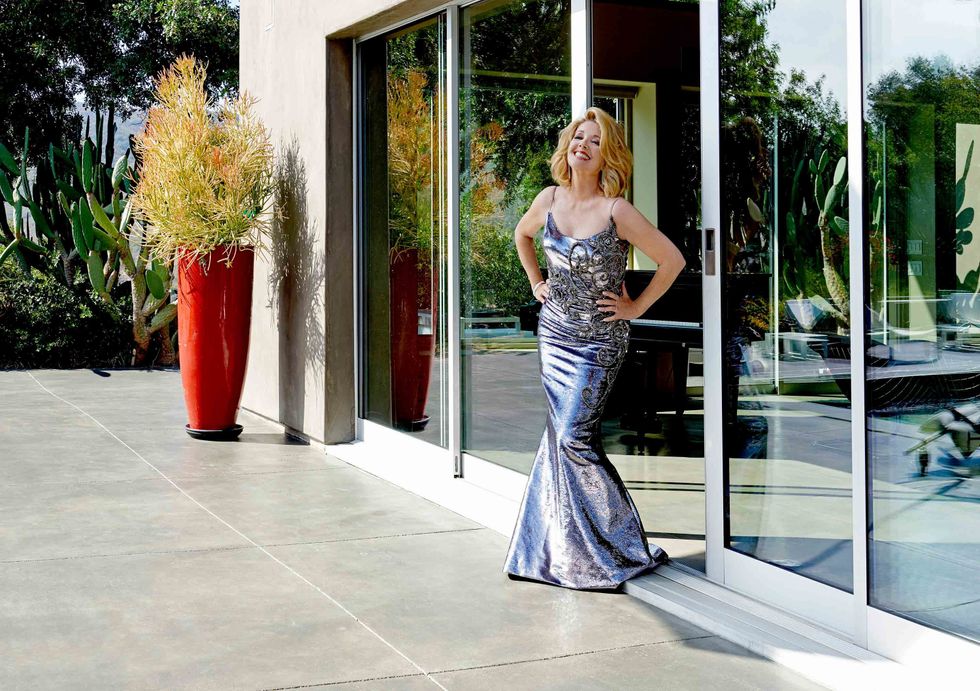 Photo Credit: Andrew Eccles.
Who's your biggest inspiration?
The late Lee Phillip Bell (co-creator of Y&R and The Bold and The Beautiful was someone I always looked up to and learned so much from. Music has always been my greatest inspiration.
This may not be fair… but who are you most thrilled to have worked with beside outside of Y&R and why?
Robin Williams [in an episode of The Crazy Ones]. Because he's, well… Robin Williams! Also Geraldine Page. She was such a gifted actress. I loved watching and learning from her [on The Beguiled set].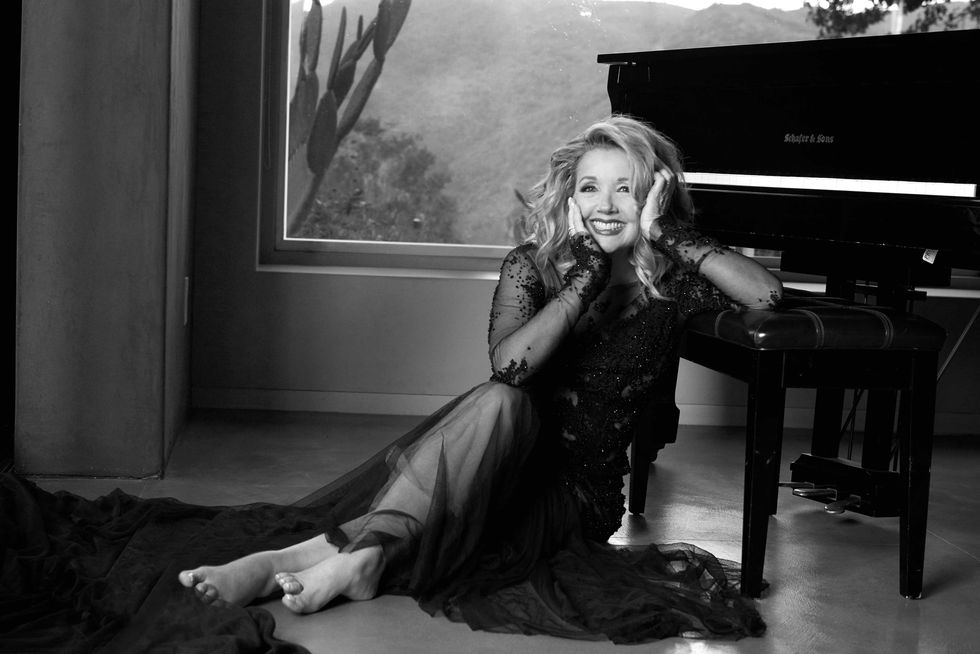 Photo Credit: Andrew Eccles.
What TV shows are you currently binge-watching or catching up on right now?
Finally got around to The Kominsky Method. Am enjoying it so much. Also, still love Everybody Loves Raymond. Of course, I Love Lucy is still the mold from which all comedies should emulate!
Watch all-new episodes of The Young and the Restless Weekdays on CBS and CBS All Access.