Interviews
Q&A With Sharon Case Of The Young And The Restless
Photo Credit: Howard Wise/JPI Studios.
Get to know the actor who plays Sharon Collins Newman on CBS' popular Daytime drama The Young and the Restless.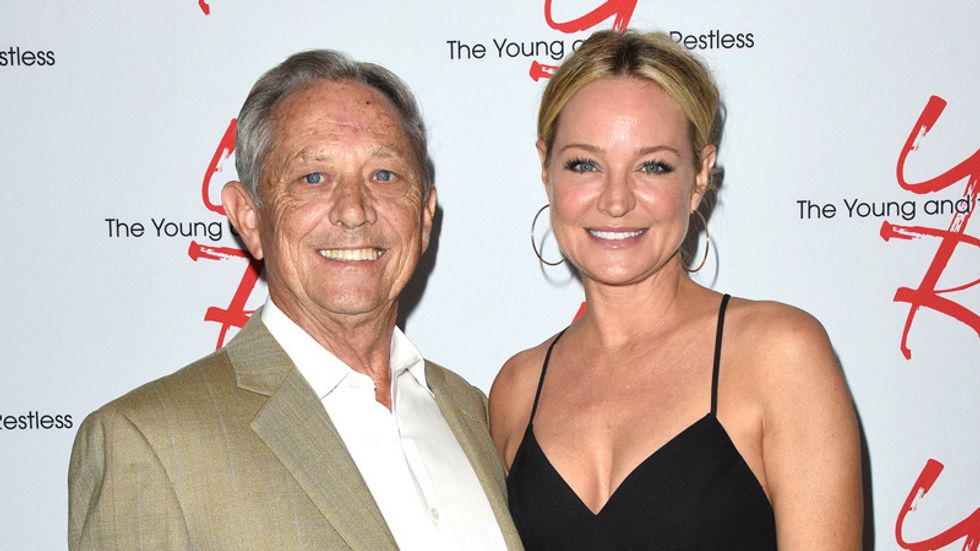 Sharon Case and her dad at a Y&R fan club event, June 2019.
Photo Credit: Jill Johnson/JPI Studios.
Who's your biggest inspiration?
My parents. They were incredibly inspiring to me. Wonderful parents. I had a lot of fun growing up. They gave me great guidance and just the right amount of freedom. They inspired me to be myself, do what I'm good at and do what I love.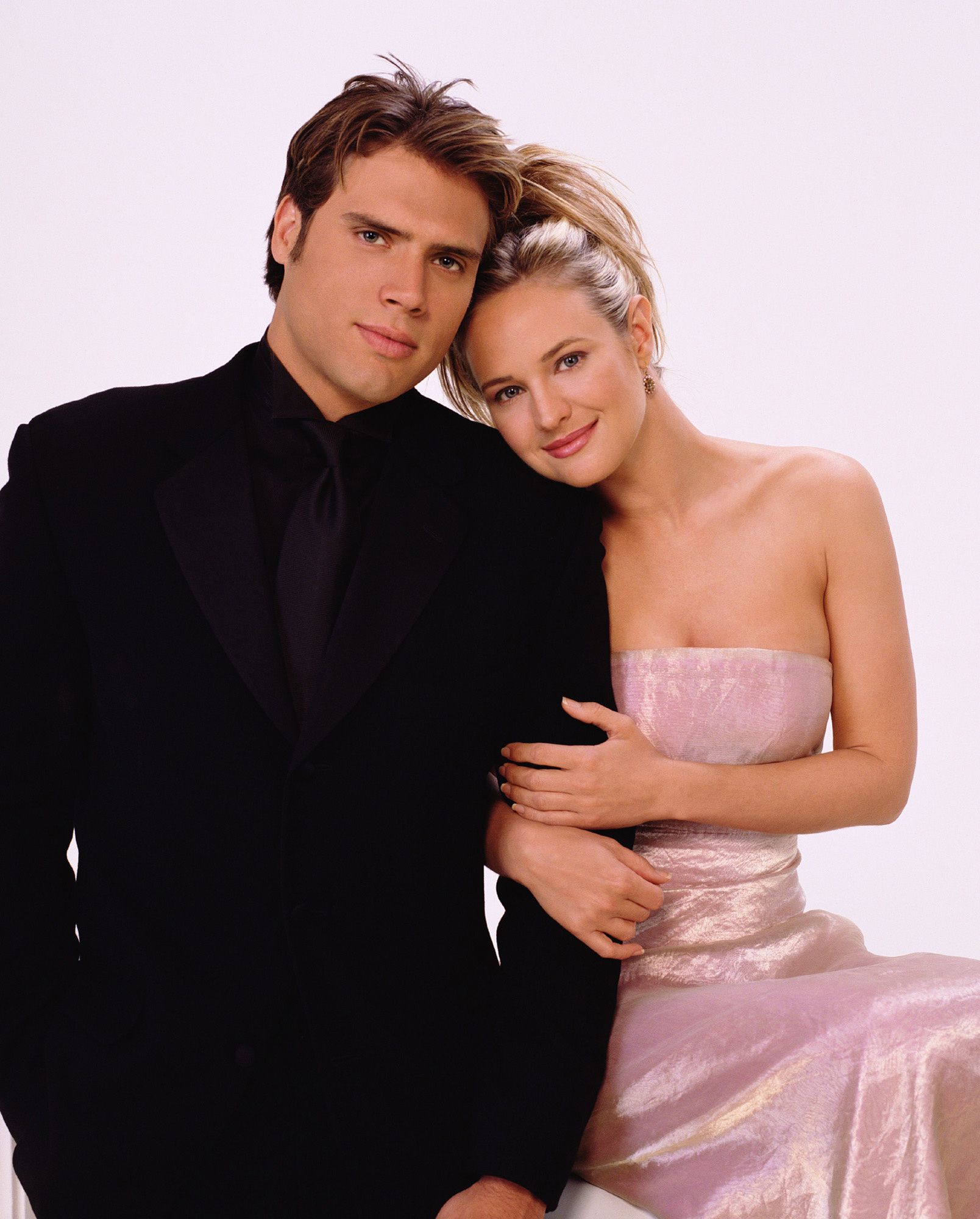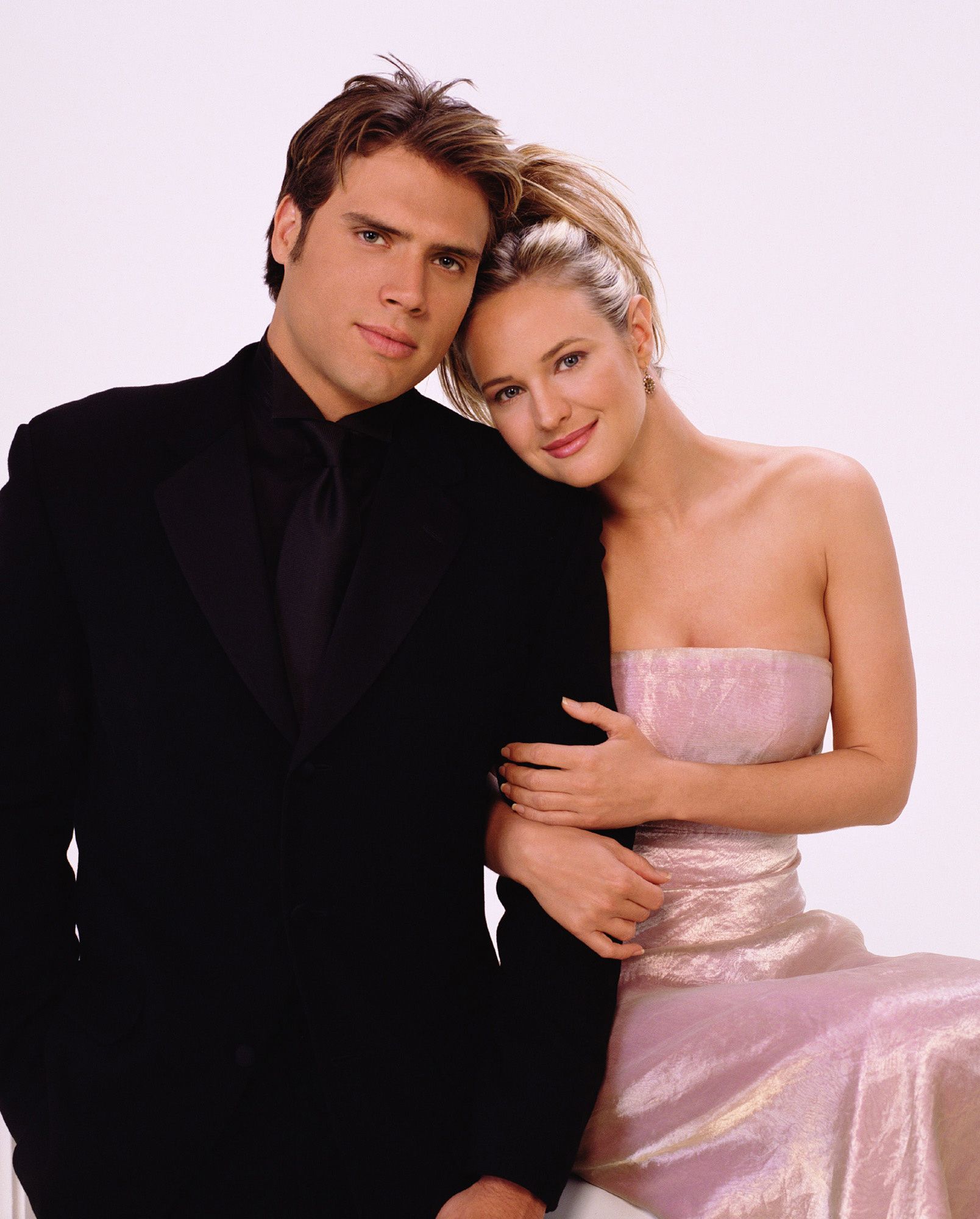 Sharon Case withY&R co-star Joshua Morrow (Nick Newman), circa 2001.
Photo Credit: Tony Esparza/CBS.
Why did you decide to become an actor?
I was always a performer growing up. I stared as a dancer, and one thing led to the next. I was booking a lot of work as a ballerina and dancer, and eventually, I got some lines given to me. I quit dance and the rest is history.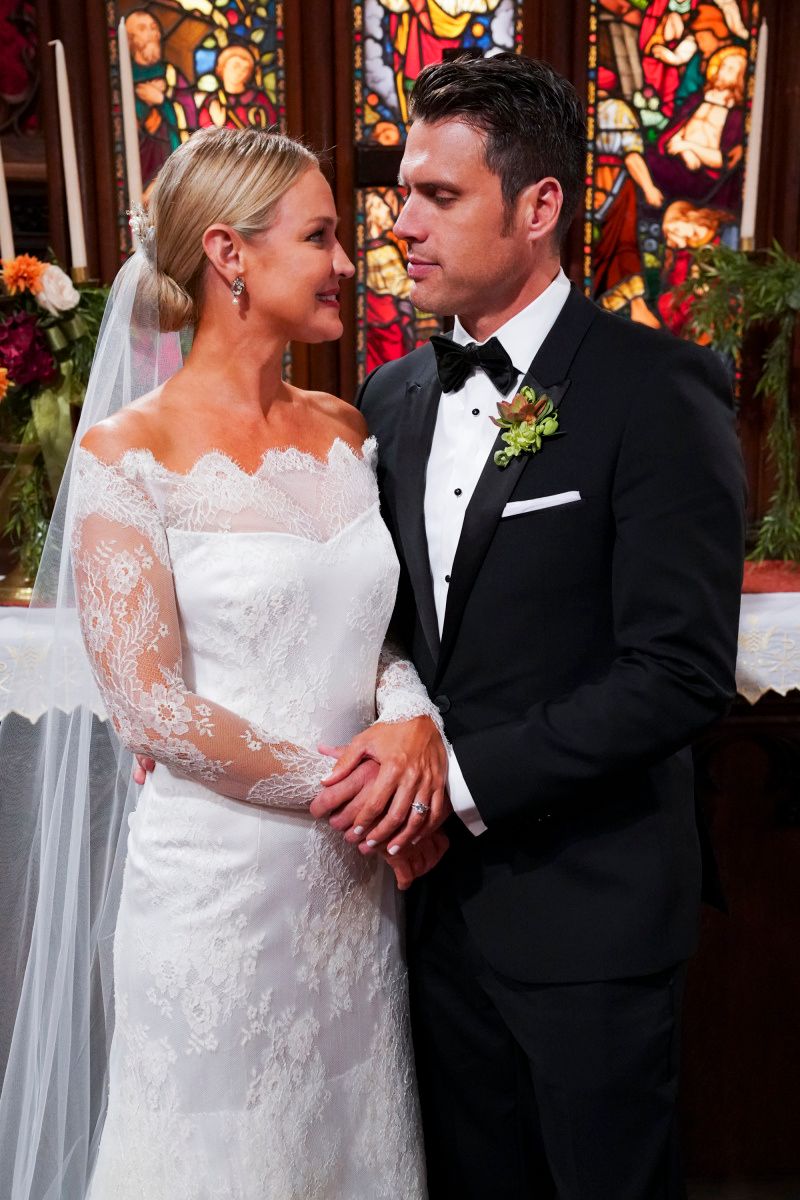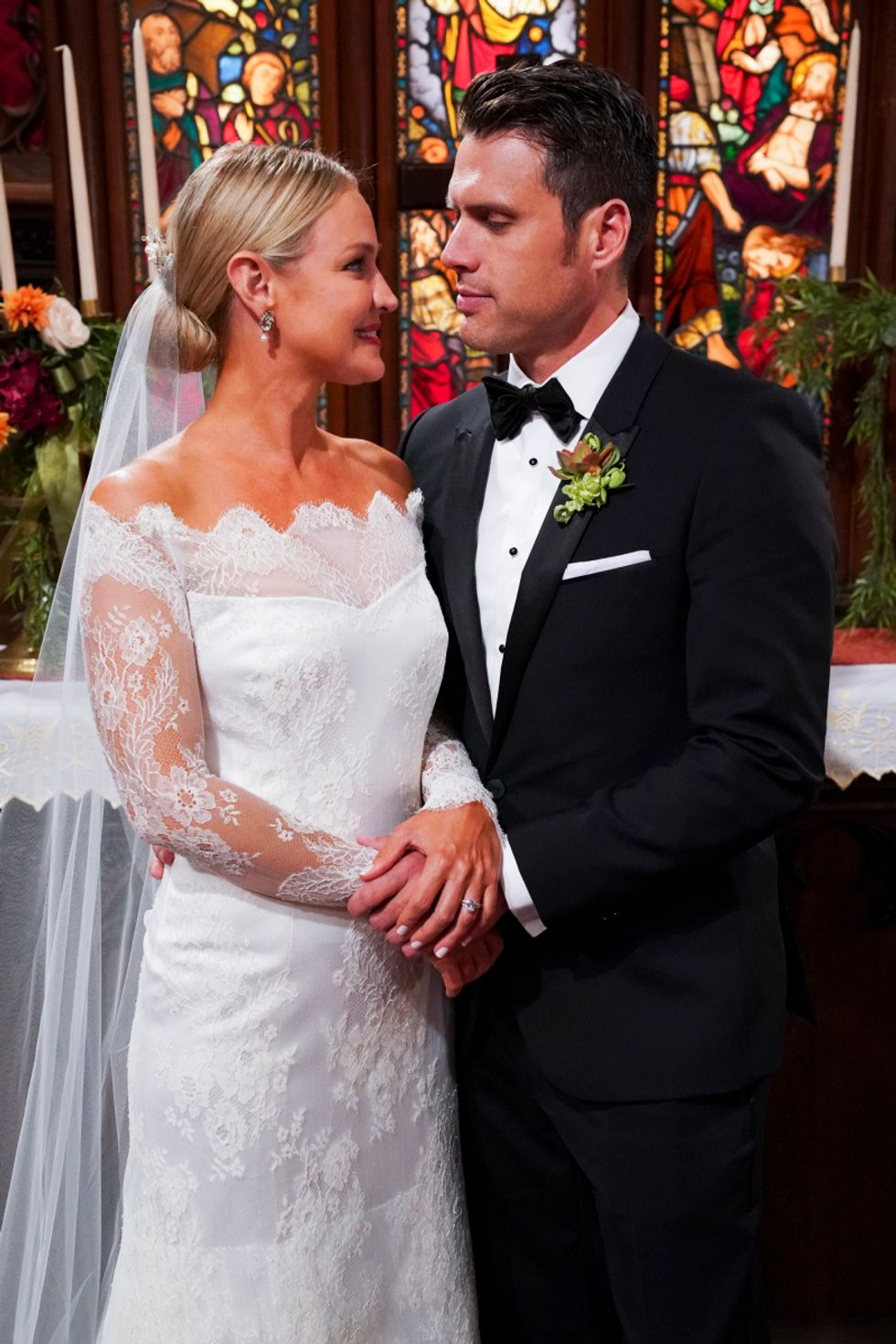 Is third time the charm for Sharon (Sharon Case) and Nick (Joshua Morrow)?
Photo Credit: Monty Brinton/CBS.
How has your character Sharon Newman evolved over the years?

Well, she's kind of a Newman now. She married into the Newman family. She's the love of Nick's life.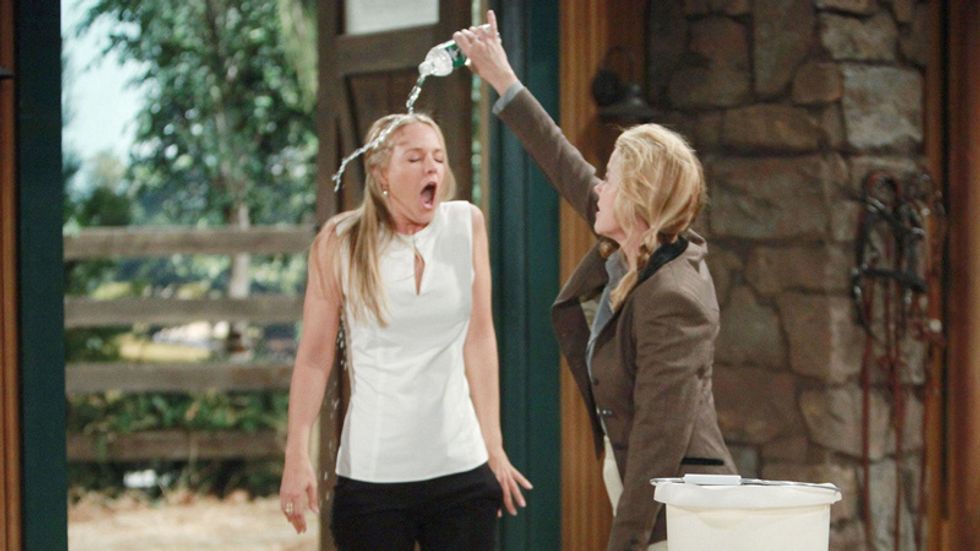 Sharon Case and co-star Melody Thomas Scott in a memorable
Y&R
catfight scene.
Photo Credit: Howard Wise/JPI Studios.
Do you remember your first day on set?

I don't, it was so long ago! But I have a lot of special memories going all the way back with Melody Thomas Scott. And Sharon and Nikki's relationship is my favorite.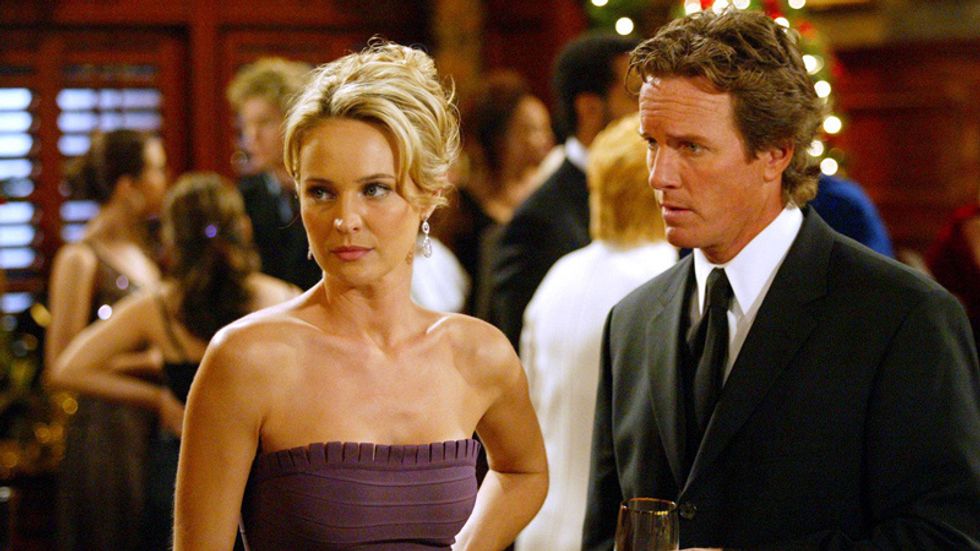 Sharon Case with former Y&R co-star Linden Ashby, who played Cameron Kirsten, circa 2003.
Photo Credit: Aaron Montgomery/JPI Studios.
Favorite Y&R storyline?

I really like them all. One of my favorites was the Cameron Kirsten's storyline, where Sharon murders him on New Year's Eve and puts his body in the trunk of a car. That was pretty fun!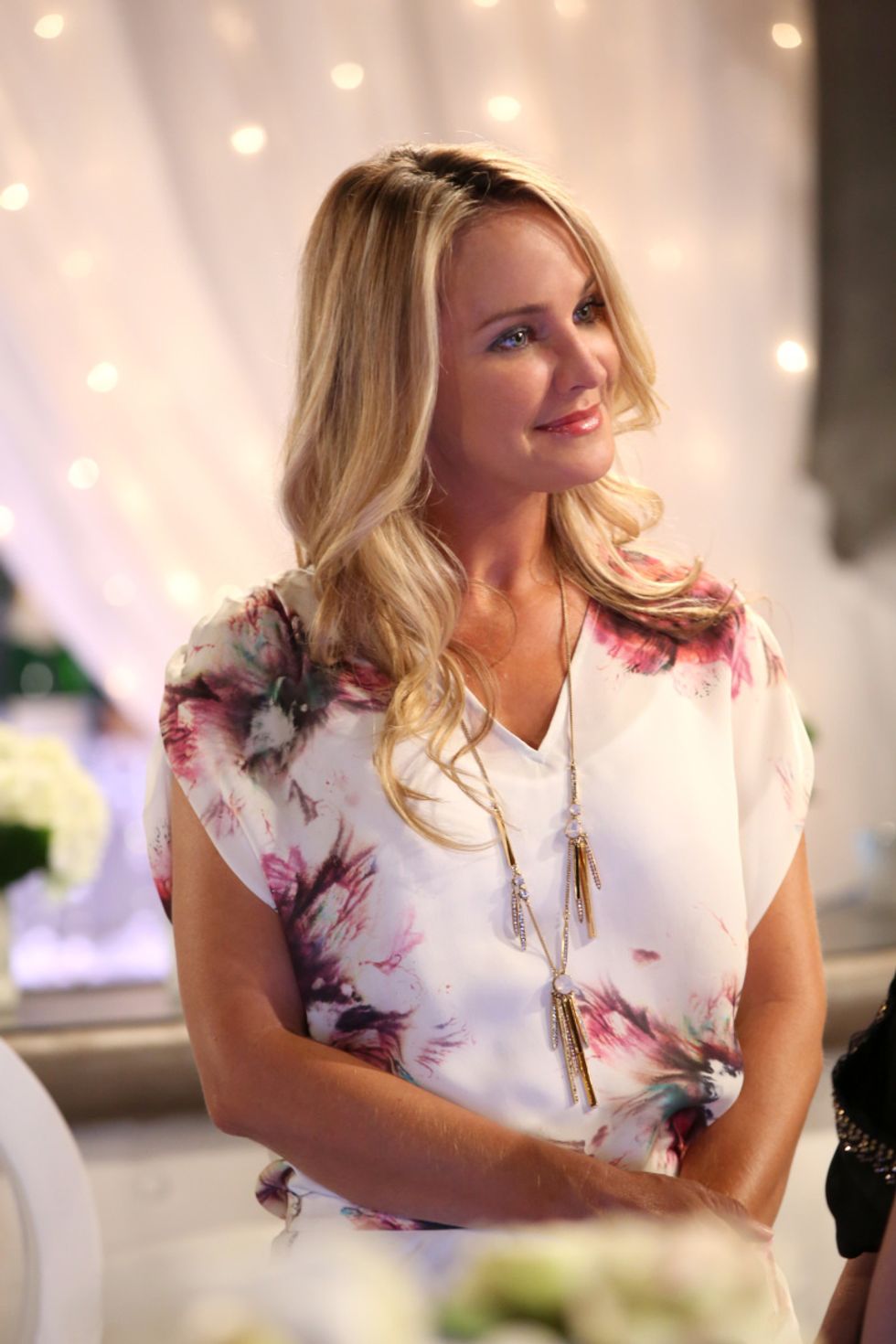 Sharon Case glows on the set of The Young and the Restless.
Photo Credit: Monty Brinton/CBS.
What do you like to do when not filming The Young and the Restless?

I love cooking and I love hanging out with my friends because I'm all about dining. I can make anything but I really love making chicken soup. It's a comfort food my mom always made for me; I have the recipe from her. I feel like a new person every time I make it.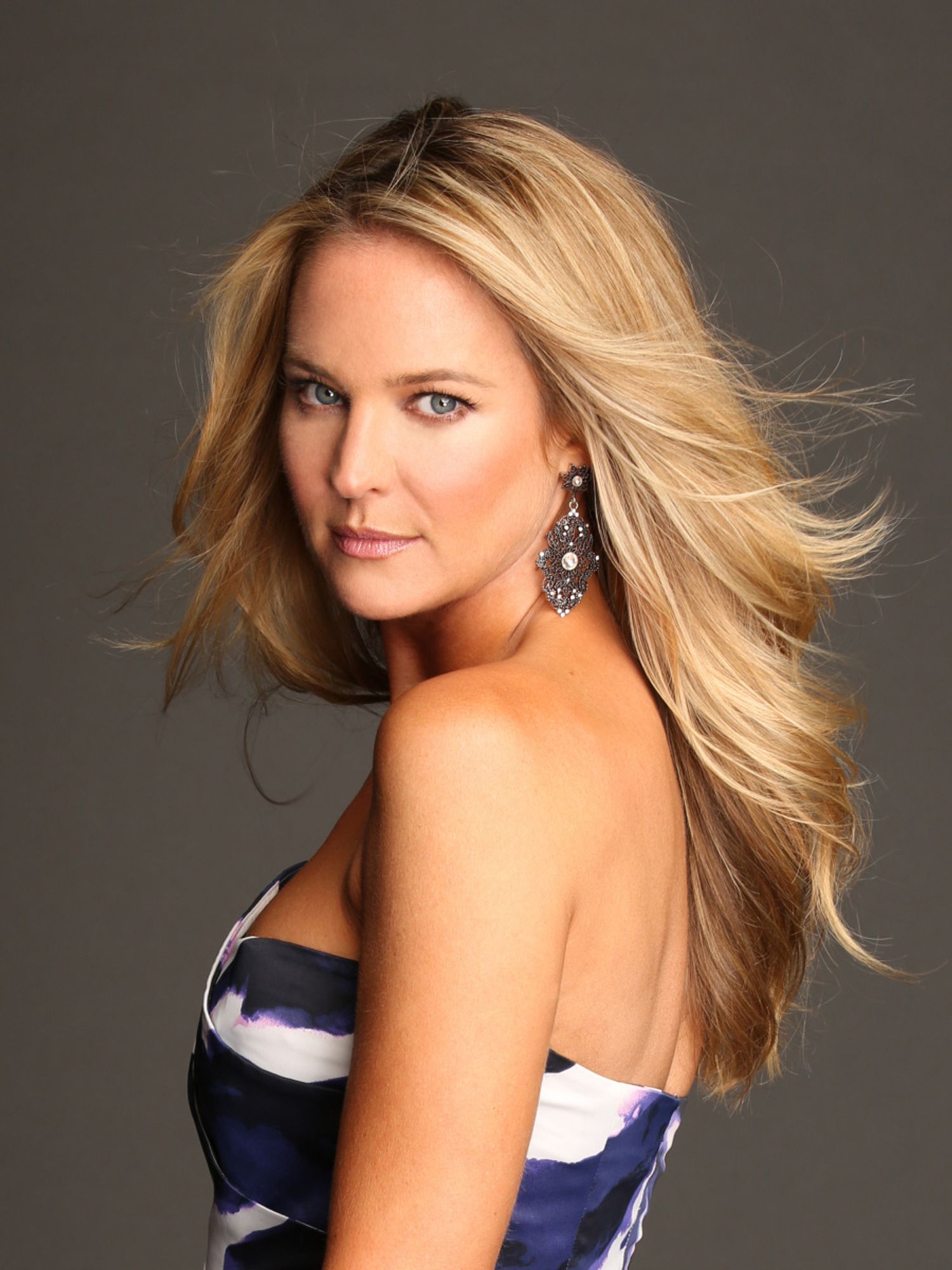 Photo Credit: ©2015 CBS Broadcasting, Inc.
SEE MORE: Y&R Cast Members Share Their Favorite Jaw-Dropping Moments On The Show
Watch The Young and the Restless Weekdays at 12:30 PM ET/11:30 AM PTOn CBS and CBS All Access.