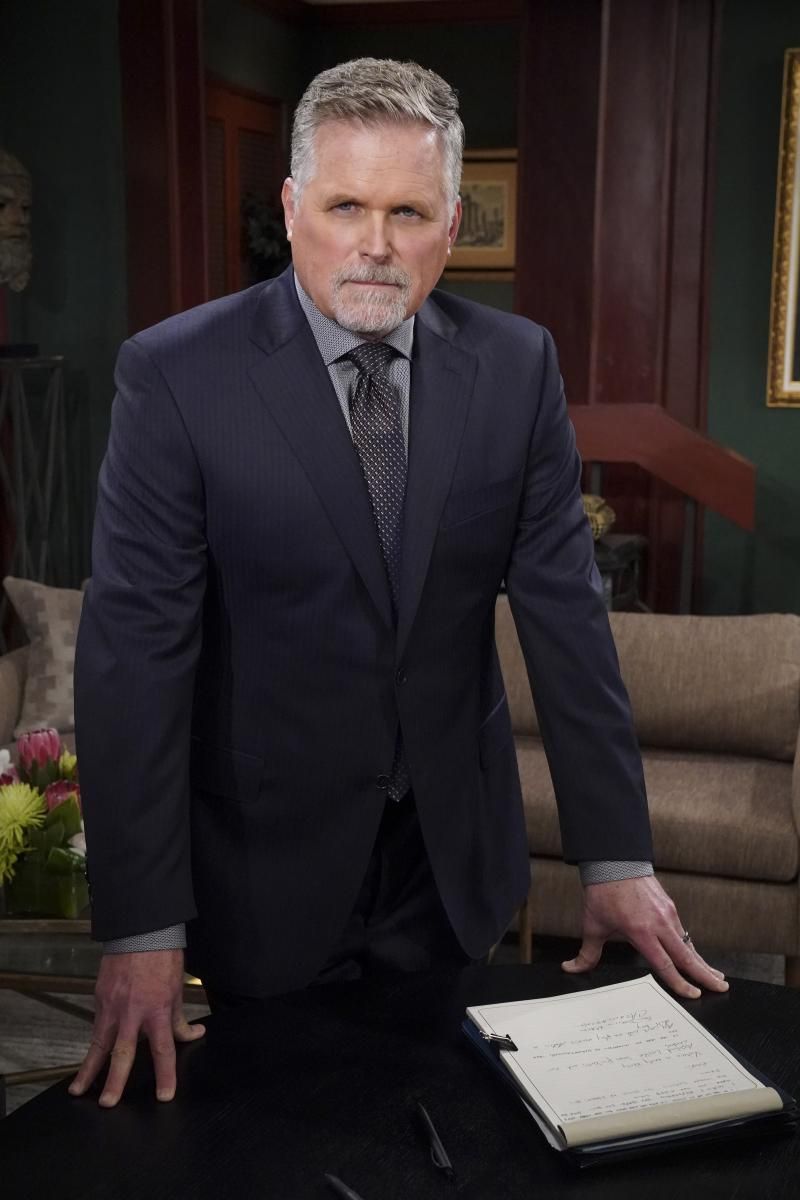 Photo: Monty Brinton/CBS
The veteran actor makes his debut on The Young and the Restless.
By Michelle Darrisaw
Robert Newman stepped into the spotlight—and boardroom—as the new Ashland Locke on The Young and the Restless. The role, previously portrayed by Richard Burgi, is one that Newman tells Watch he's trying to "make his own."
SUBSCRIBE NOW: Enjoy 4 Digital Plus 2 Print/Digital Issues Of Watch Per Year — For Free!
Watch The Young and the Restless weekdays on CBS and streaming on Paramount+.
---
Guiding Light Legend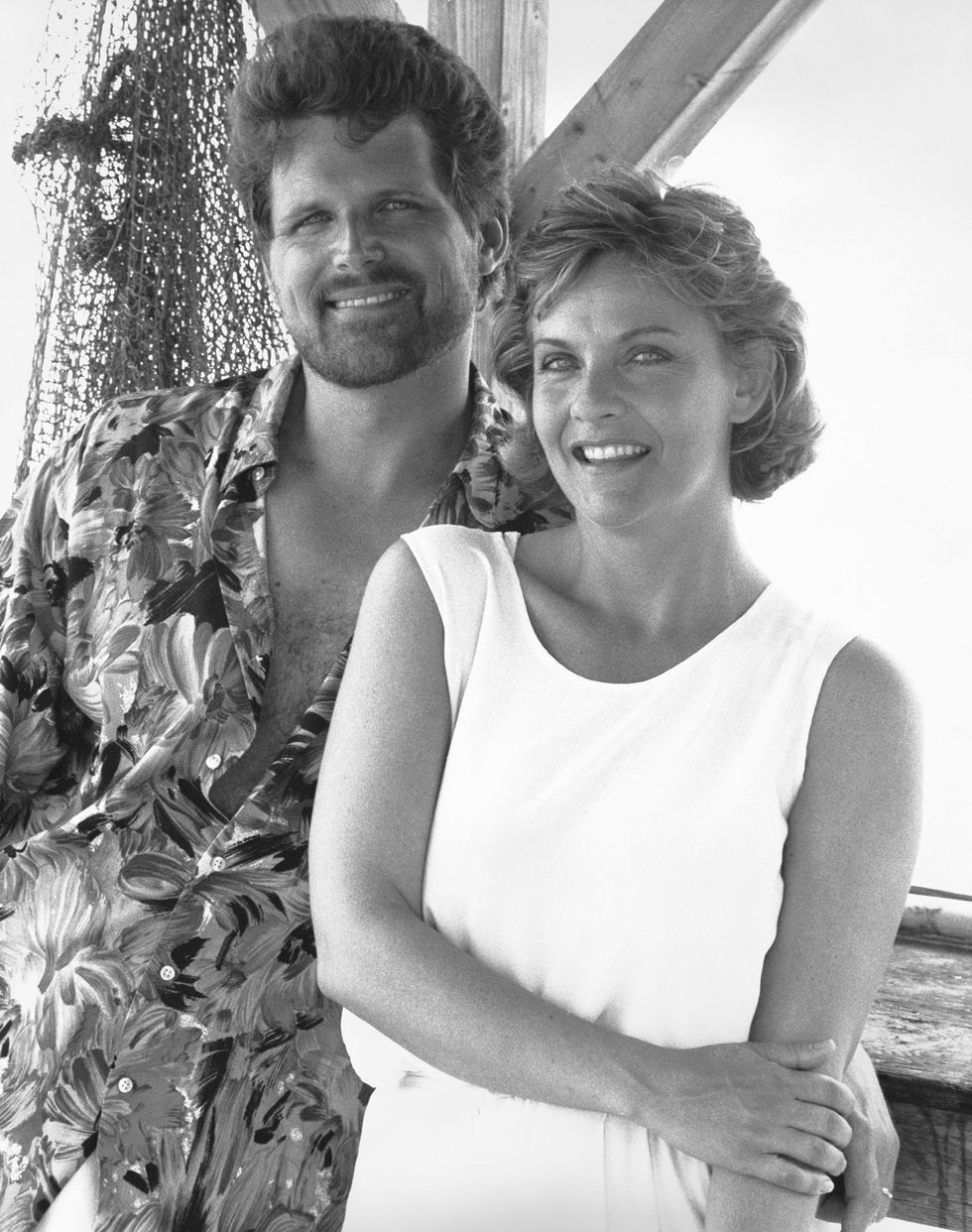 Robert Newman as Josh Lewis and Kim Zimmer as Reva Shayne on Guiding Light
Photo: CBS
Although daytime drama fans are more likely to recognize Newman for the 28 years he played Joshua "Josh" Lewis on CBS's Guiding Light, the longest-running scripted program in broadcasting history, Newman's resume extends beyond daytime.
He's guest-starred on procedural stalwarts such as Criminal Minds and NCIS. He's performed in Off Broadway productions, including Sweeney Todd and Hairspray. After charming his way into hearts for 28 years as Springfield's oil and construction tycoon on GL, Newman suits up to play Genoa City's shady business titan, marking a true CBS homecoming for the versatile actor.
Details are purposefully scant on how Newman will arrive on the scene as Ashland, but Y&R has released a first-look photo of his character alongside on-screen spouse and business partner Victoria Newman (Amelia Heinle). Despite family disputes, a mysterious illness, and a complicated merger, the power couple is all smiles and appears to be basking in their newlywed bliss.
Ahead of his Y&R debut, Watch spoke to Newman about his return to CBS Daytime, crossing paths with "The Black Knight" (a.k.a Victor Newman, played by Eric Braeden), and a certain show fans might be surprised to learn that he loves to watch. Hint: We'll take spoilers for $500, Alex.
New Set, New Man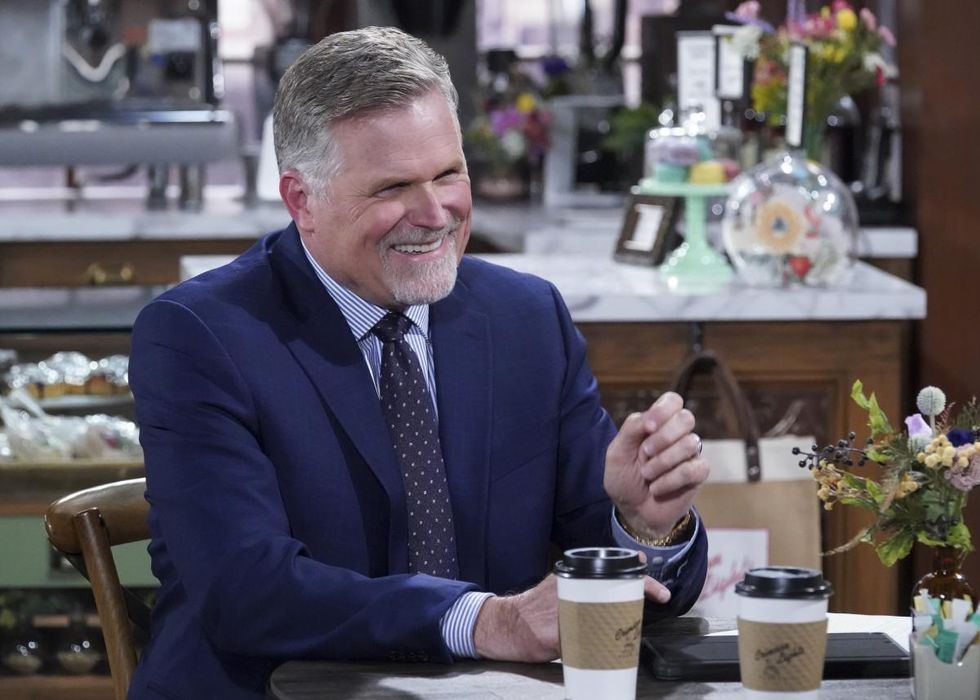 A smiling Newman
Photo: Monty Brinton/CBS
After more than two decades on Guiding Light, what was it like being on the set of The Young and the Restless for the first time?
It felt oddly familiar to me. They're both daytime dramas and have the same format, but I didn't know what to expect and how my mind would work. It's been 12 years since I've memorized soap opera dialogue, where 20 to 25 pages is a typical day. In my first week, they gave me five episodes to be shot in three days, so I had to get up to speed quickly.
But I do know people on the show. On my first day, the director was Steven Williford, who I worked with many years ago on GL, so all of that brought a sense of familiarity to me. The character itself, though, is entirely unfamiliar.
But I had enough of a long discussion with the head writer Josh [Griffith] and executive producer Tony [Morina] that I understood the background of the character to be able to make it work. Everyone was incredibly supportive and wonderful the first week, and they allowed me the space to figure out who Ashland Locke is and to start the journey with this character.
New Life, New Wife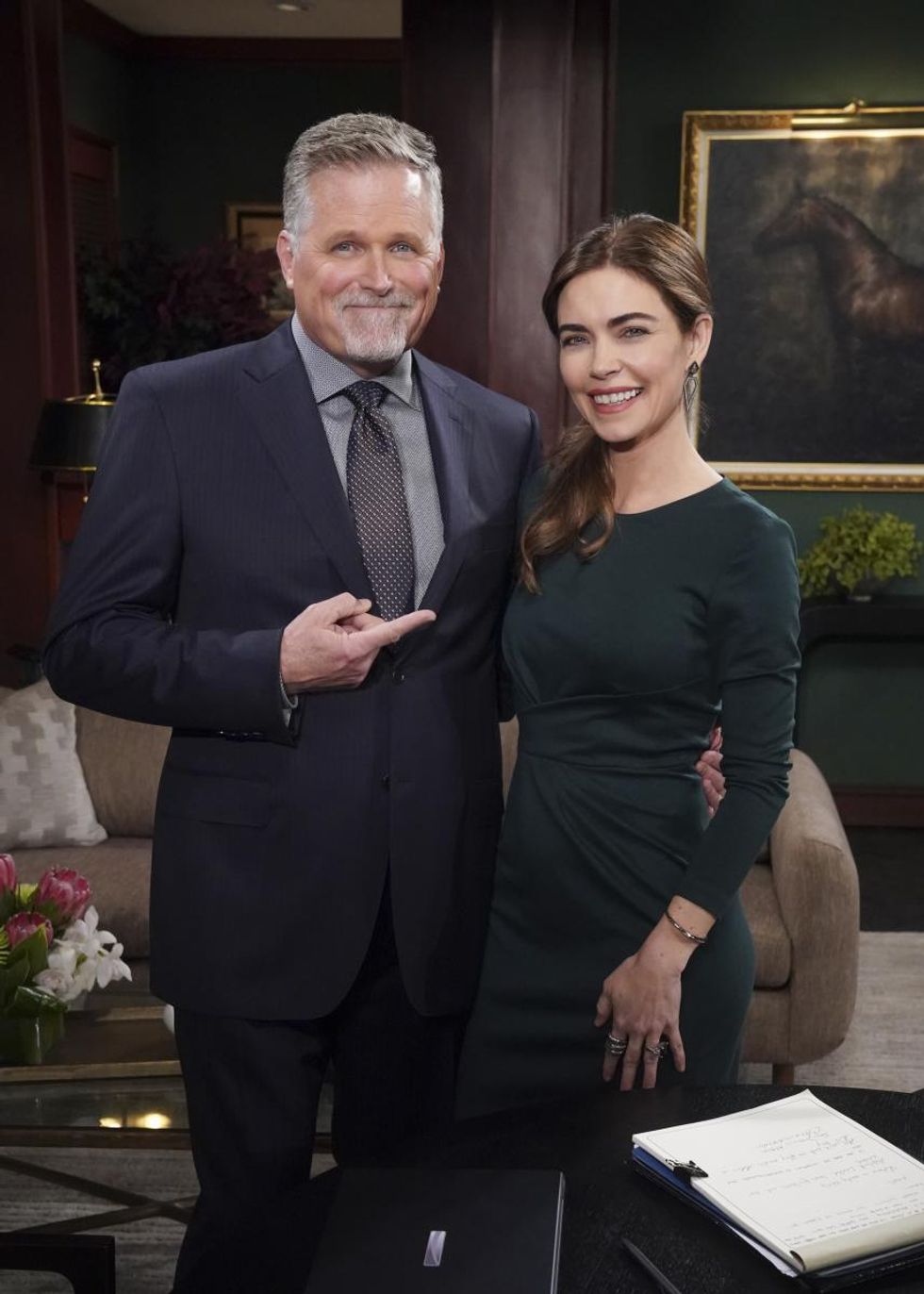 Newman with Amelia Heinle, who plays his spouse and business partner, Victoria
Photo: Monty Brinton/CBS
Are there specific actors you're most looking forward to working with on the show?
Eric Braeden is just Eric Braeden. I've already told him I was a fan, and he's been wonderful. We've had some terrific knock-down drag-outs between the two characters. I'm hoping to work with Peter Bergman at some point because we're friends, and that would be great. I was just looking at scenes I've got with Melody Thomas Scott that I'm shooting in a couple of days.
How has it been working with Amelia Heinle, who plays your wife and business partner, Victoria Newman?
I'd never met Amelia before. She's fantastic, and we're really bonding together through this. The relationship between these two characters feels real to me. In terms of how I play a character, I'm very relationship-driven. The relationship between Victoria and Ashland is almost more important than all the business stuff. Amelia's been willing and patient as I work through my version of this character.
Turn On The Smarm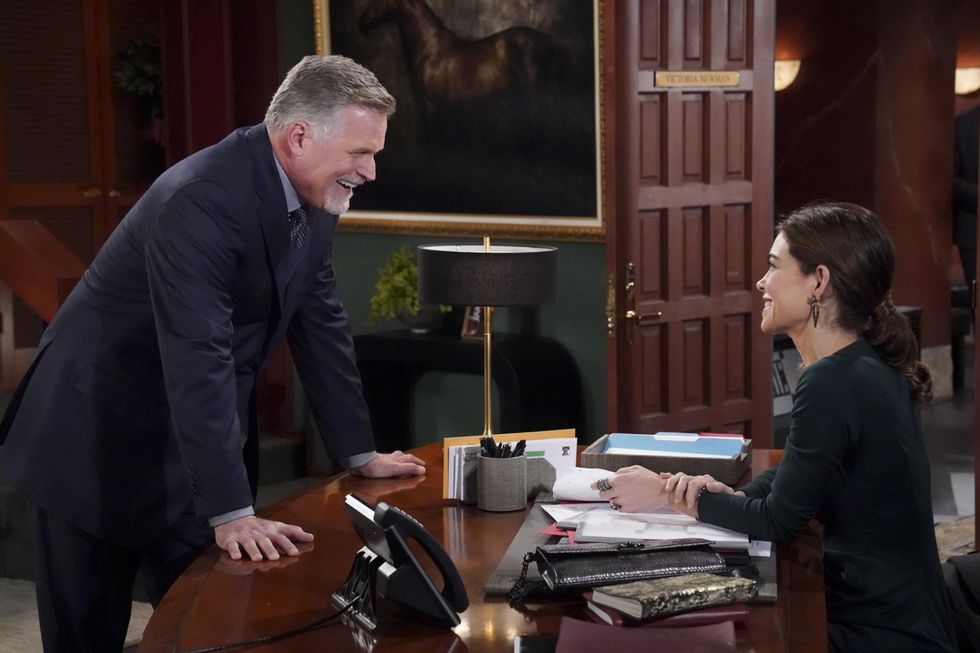 Newman, in a scene with Heinle. He praises her for having patience with him as he settles into his new character.
Photo: Monty Brinton/CBS
Y&Rfans are already familiar with Ashland Locke as a character. How will your portrayal of the business tycoon differ from Richard Burgi's interpretation?
I had not seen the show before or watched Richard's performance of this character. My instinct is to not watch another actor play a character because I need to figure him out entirely in my own way. Similarly, when I do theater work, I know those performances and the actors who originated them on Broadway.
But when I play that role, I need to forget all of that. I have a different way of speaking and thinking, and, perhaps, even looking for different goals with this character. Only the fans will know how the portrayals differ, but I'm trying to make Ashland my own — in voice, mind, and heart.
Is there any pressure stepping into a role previously played by another actor?
I've been doing five—sometimes six—plays and musicals every year and one or two guest spots on TV shows. For me, it's not unusual to step into a role someone else has played. That's the nature of theater, stepping into roles played by other actors. I play a lot of bad guys now, and I've played bad guys on stage.
My daughter, who is 27 and I love with all my heart, told me as I've gotten older that I've developed "resting a**hole face." I think one sweet spot for me, especially for these primetime things, is the smarmy, ethically challenged businessmen, lawyers, or fathers.
Business Is Personal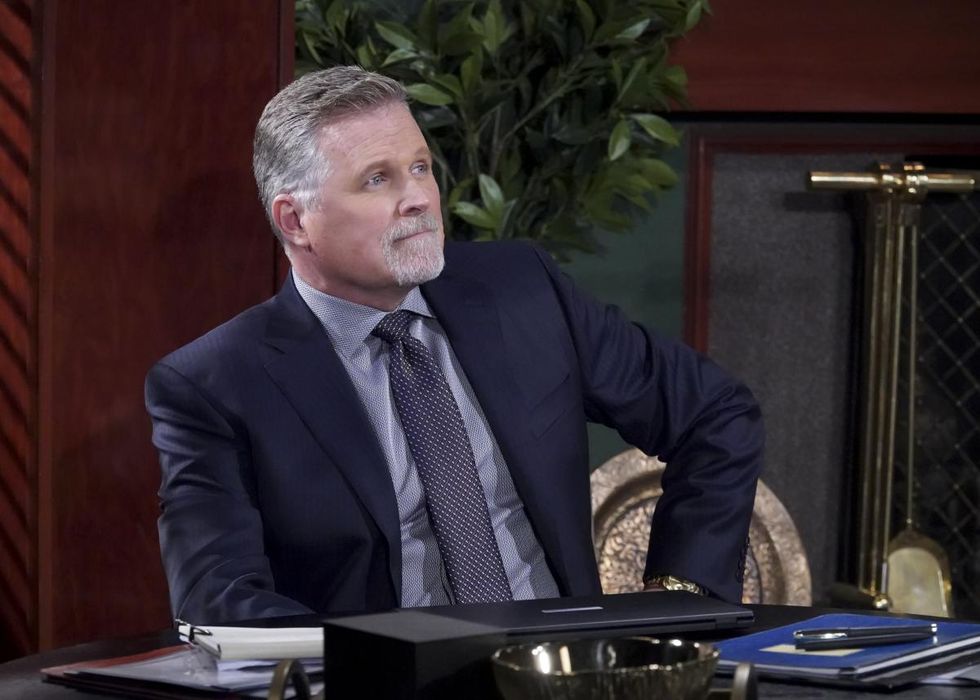 Newman plans to bring his own unique interpretation to a character he describes as "ethically challenged."
Photo: Monty Brinton/CBS
Okay, but what about playing this particular role, especially since it's completely different from Josh Lewis on GL?
I don't want to characterize Ashland exclusively as a bad guy. I don't really believe in that idea. I always talked to the writers at GL about not putting Josh in the box of a good guy because it's not interesting, and it's not real life. With Ashland, I think he's more ethically challenged than Josh ever was, but I think he's a good businessman who is very driven to get the result he wants.
By the way, this also describes Victor. The real dilemma for Ashland is that his love for Victoria is real. I don't think that's part of his con, and it's messing with his head, so now he's trying to right a lot of wrongs and move forward in his business.
What do you think Ashland would say is the greatest challenge: negotiating the Newman-Locke merger or being Victor Newman's son-in-law?
They go hand in hand. I already feel like this show is quite a bit like Succession or, in real life, the Sackler family of Purdue Pharma. When you have that many family members involved in this huge business, there's going to be a crossover between what's business and personal. That happens a lot here on Y&R.
One of my very early encounters is with the character Adam (Mark Grossman) and his place in this new company formed with the merging of Newman-Locke. Ashland clearly doesn't trust Adam, but I think the trust part is sort of personal, and the concern about him having a major role in this new company is business.
The person who Ashland respects the most in this Y&R world is Victor. He sees Victor as his equal, and even though Victor can be seen as his potential enemy, he still respects him. I imagine they could sit together at dinner and have a wonderful conversation, but then when they're in the boardroom, a whole other thing happens.
Beyond The Camera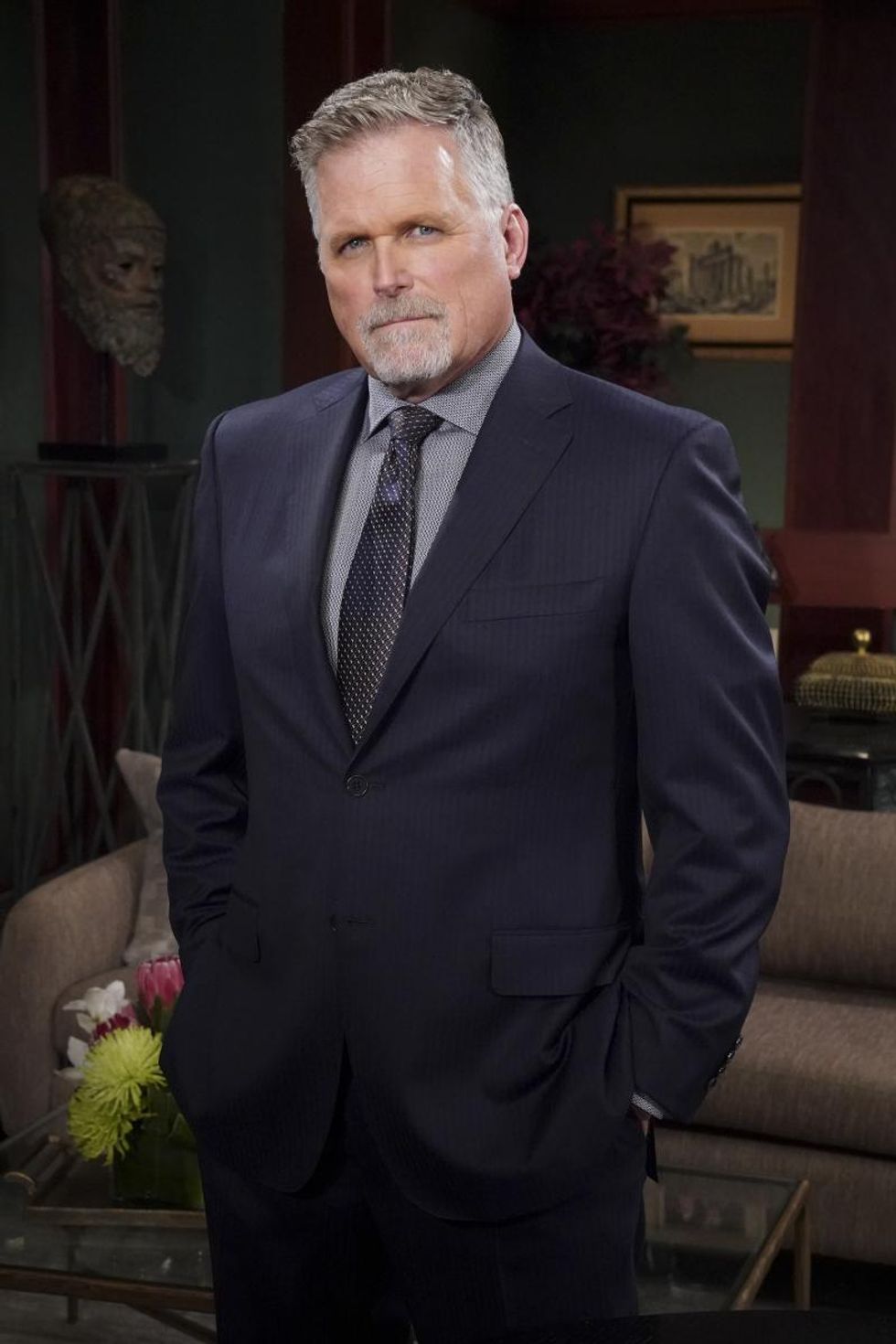 In addition to daytime drama, Newman has appeared in procedurals as well as Off Broadway musicals.
Photo: Monty Brinton/CBS
At Watch, we love sharing what actors enjoy doing off camera. What would daytime fans be surprised to learn you enjoy binge-watching, reading, and doing when you're not filming?
Even though we're 3,000 miles apart from each other right now, my wife and I love watching Succession and Yellowstone together. We're big fans of Ted Lasso. This might be a surprise, but I'm a huge Jeopardy! person. I'm absolutely convinced my daughter needs to be a contestant. I keep pressuring her to audition. I still love it even without Alex, and there's a part of me that wishes they had talked to me about hosting the show, although I would've been petrified having to pronounce half the things on there. I think everyone knows I'm crazy about golf.
My whole world right now is about furnishing this apartment I just moved into a few days ago. My days have been spent memorizing dialogue and putting furniture together. As some of my fans know, my wife is a high-end interior designer and works a lot in Manhattan and Greenwich, Connecticut. She's basically helping me to design everything in this apartment. We're trying to stay on a tight budget, so it's all Ikea, Wayfair, and HomeGoods. It's starting to look fantastic!
Lastly, Y&R celebrates its 49th anniversary in March 2022. With 32 years as the #1 daytime drama, how does it feel to join the show at this pivotal moment?
Well, as a veteran of Guiding Light's 75 years, I look at 49 years, and I'm like, yeah, okay. [Laughs.] Full disclosure: I never watched Y&R or Guiding Light either. But for every year I judged the Daytime Emmy Awards in the Best Show and Best Performance by a Lead Female Actor, I could see the overall quality of Y&R.
Watching scenes from the female actors on the show, you just realize there are talented people on both sides of the camera, including the writers, directors, producers. They put together a beautiful product, and I have the utmost respect for the performers on the show. It's clear this is a relationship-, family-driven show, which is very much what Guiding Light was. So far, it's been a good fit for me.
SUBSCRIBE NOW: Enjoy 4 Digital Plus 2 Print/Digital Issues Of Watch Per Year — For Free!
Watch The Young and the Restless weekdays on CBS and streaming on Paramount+.