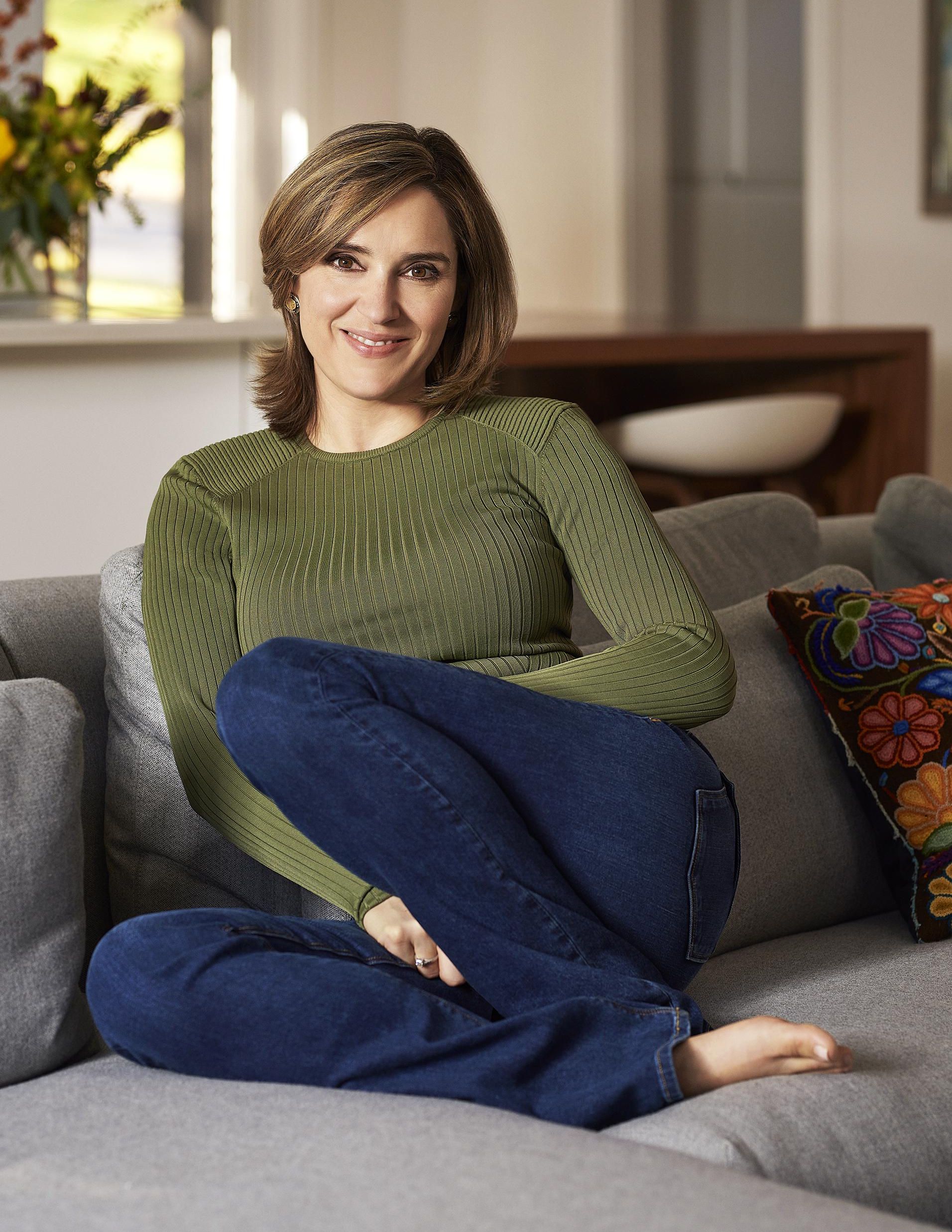 Photography by Séan Alonzo Harris
As Margaret Brennan marks her fourth anniversary as Face the Nation's consummate moderator, she reflects on navigating formidable news stories and the family life that keeps her light on her feet.
By Lisa Kennedy
When the moderator of Face the Nation with Margaret Brennan faces journalism hopefuls, she often advises them "to learn as much as they can, to cover as much as they can, to get as much experience as they can." It's talk the Emmy-winning journalist has walked.
A much-abridged itinerary of Brennan's stops along the way to becoming moderator of the nation's longest-running, and currently most-watched, Sunday news program includes majoring in foreign affairs and Middle Eastern studies at the University of Virginia; studying abroad in Jordan (her minor was Arabic); being a producer on Wall $treet Week with Louis Rukeyser; and anchoring her own Bloomberg television show. When she joined CBS News in 2012, leaving New York City for Washington, D.C., she held roles covering the State Department and the Obama and Trump administrations. Brennan's familiarity with the intersections of markets and economic policy and domestic and foreign governing bodies has served Face the Nation well.
Face the Nation with Margaret Brennan airs Sundays at 10:30 a.m. ET on CBS and 12 p.m. ET on CBSN and streams on Paramount+.
SUBSCRIBE NOW: Enjoy 4 Digital Plus 2 Print/Digital Issues Of Watch Per Year — For Free!
---
Anniversary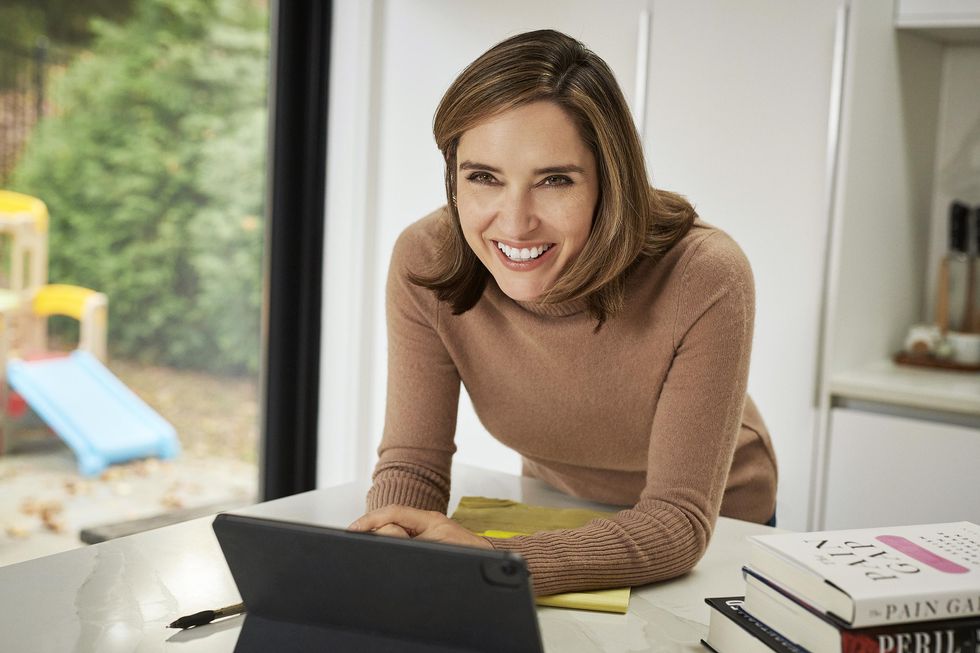 Photography by Séan Alonzo Harris
In February, Brennan, 41, will mark her fourth anniversary at Face the Nation. Under her clear-eyed, intellectually agile guidance (along with the savvy insights of veteran executive producer Mary Hager), Face the Nation has held sway over its network competition and provided viewers with much needed context during a historically turbulent time. That vital context has led Face the Nation to be the most-watched Sunday show in its category for the second year in a row.
"I believe in the preparation-meets-opportunity concept—that's what leads you to the next place," Brennan says on a Zoom call from the home she shares with husband Lt. Colonel Yado Yakub, their 8-month-old and 3-year-old sons, and one beloved rescue dog.
Who's barking?
MB: That's my dog, Callie, our first baby so to speak. But she's definitely been crowded out by the kids lately.
How's she handling that?
MB: She's good with the boys, really gentle. She's mainly American Staffordshire terrier, according to the test we did. There's a reason they called them "nanny dogs." She definitely acts like a little mom.
Speaking of dogs, one of the pleasures of the show is your dogged follow-up questions. How do you deal with push back or outright mendacity?
MB: There is a value in letting people talk and hearing—listening to—how they explain their version of events, to understand where they're coming from and to challenge them in a way that's not about an argument. My executive producer and I have agreed that's the best way to engage someone—and then have the facts that contradict them.

Authenticity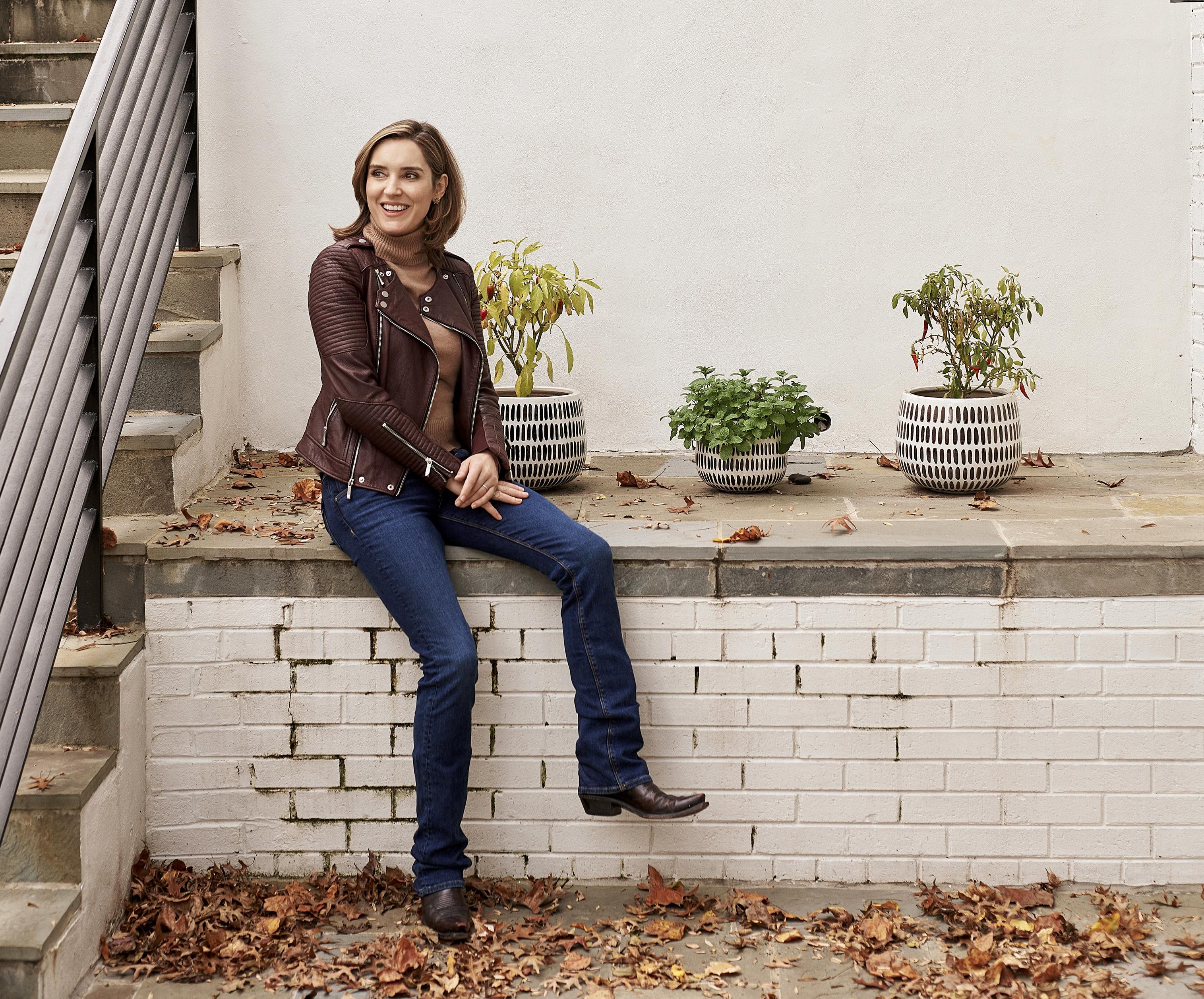 Photography by Séan Alonzo Harris
It looks like you've grown more comfortable revealing yourself a bit while maintaining a formidable journalistic presence.
MB: Ages ago, when I was first learning to anchor, someone said it's like hours logged in the cockpit: You've just got to do it. When I first got the role of moderator, I felt—and I still feel—a tremendous amount of responsibility. Sometimes that can be inhibiting.
But the past 18 months of crisis upon crisis in this country has given us—given me—a sense of purpose for the job that we are doing. Mary Hager is so key in that. That sense of purpose has helped define the choices we make.
We knew getting clear answers was important because of the conversations we were having in our own lives. I am genuinely asking, "When is my 3-year-old going to get a vaccine?" That is authentically me. There's always something new with little ones.
Family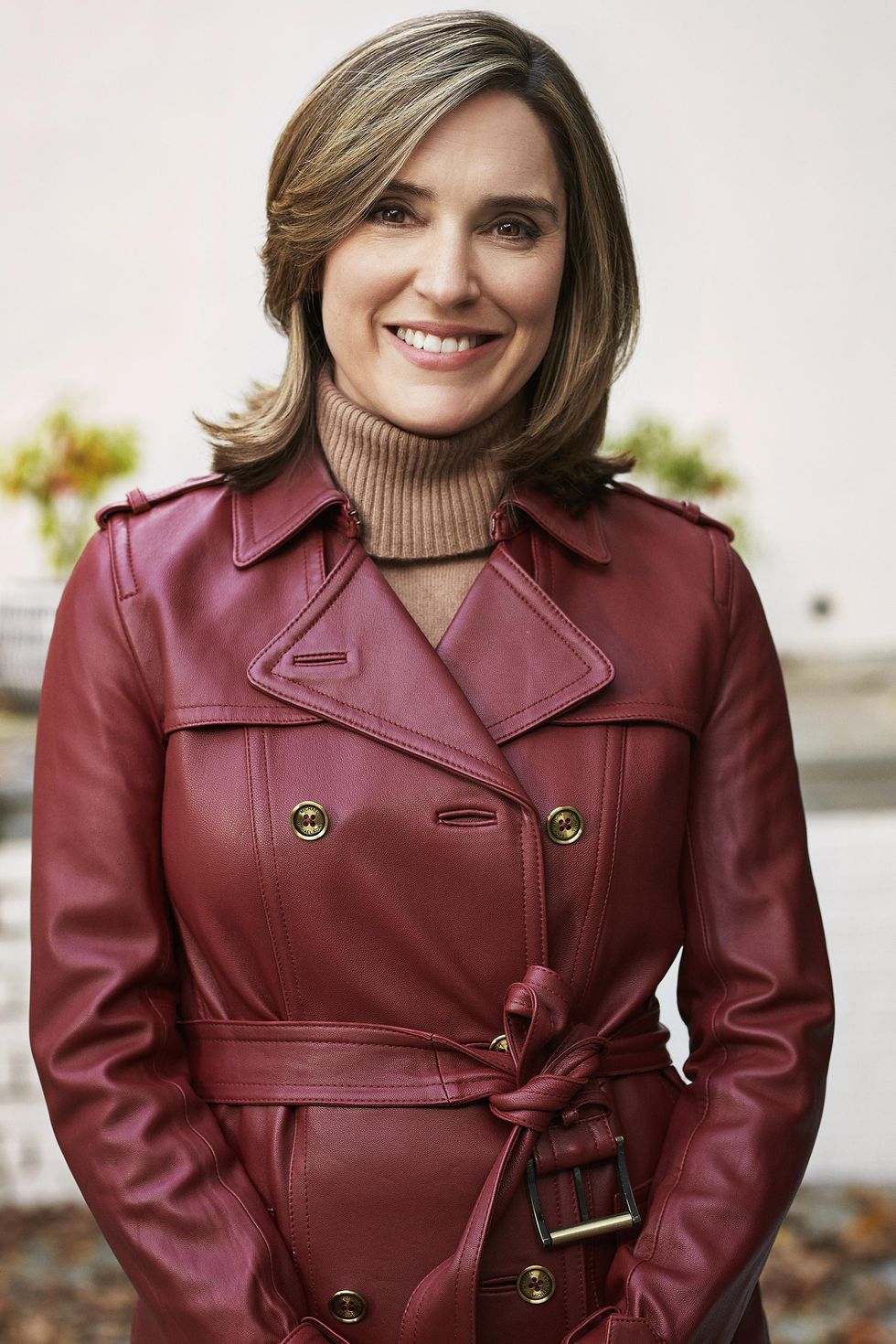 Photography by Séan Alonzo Harris
What's the latest with your fellas?
MB: Malek's big development is he started solid foods. This week it was butternut squash I made on my day off. Last week it was bananas. Those are big doings. Eamon started preschool in September. We're experiencing the pandemic through him. We're experiencing school for the first time through him. We're like, "Tell us what happened in school today." Any nugget we can get out of him my husband and I consider a big win. We were joking that it's an act of journalism because you have to get really specific to get him to answer.
Your husband is a Marine judge advocate, correct?
MB: Yes, he's still JAG in the Marine Corps. He went off active duty. He's now a reservist. His assignment is through CENTCOM, but he has a civilian job, too.
It's hilarious how many of us know about JAG because of the CBS show.
MB
: That show has helped me explain what he does.
Partner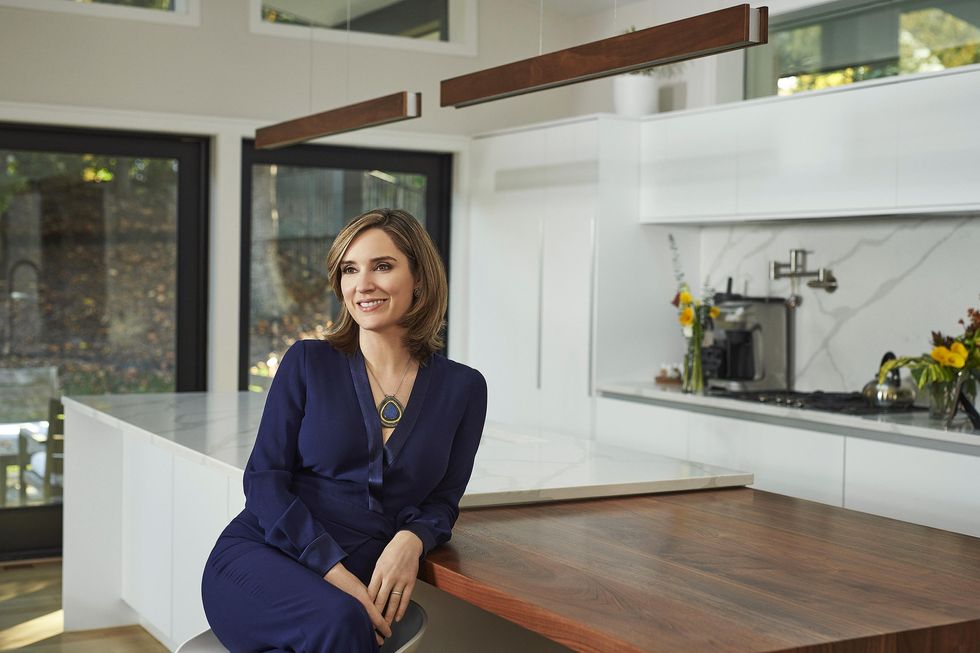 Photography by Séan Alonzo Harris
It must be good to have a partner who grasps the weight of the work you do. But what's the silliest routine you two have?
MB: Yes, he is amazing to talk through things with. As for the silly part, we love having little dance parties at the end of the day with our 3-year-old. It's just a completely different reality for him than when we were little. He thinks nothing of shouting out "Alexa play …" I don't know what he thinks Alexa is, but it's totally normal to him because he knows that means music. So Eamon deejays.
Any U2 yet? I hear you're a fan.
MB
: He hasn't asked for it yet, but I subject him to U2. I subject him to Van Morrison.
Heritage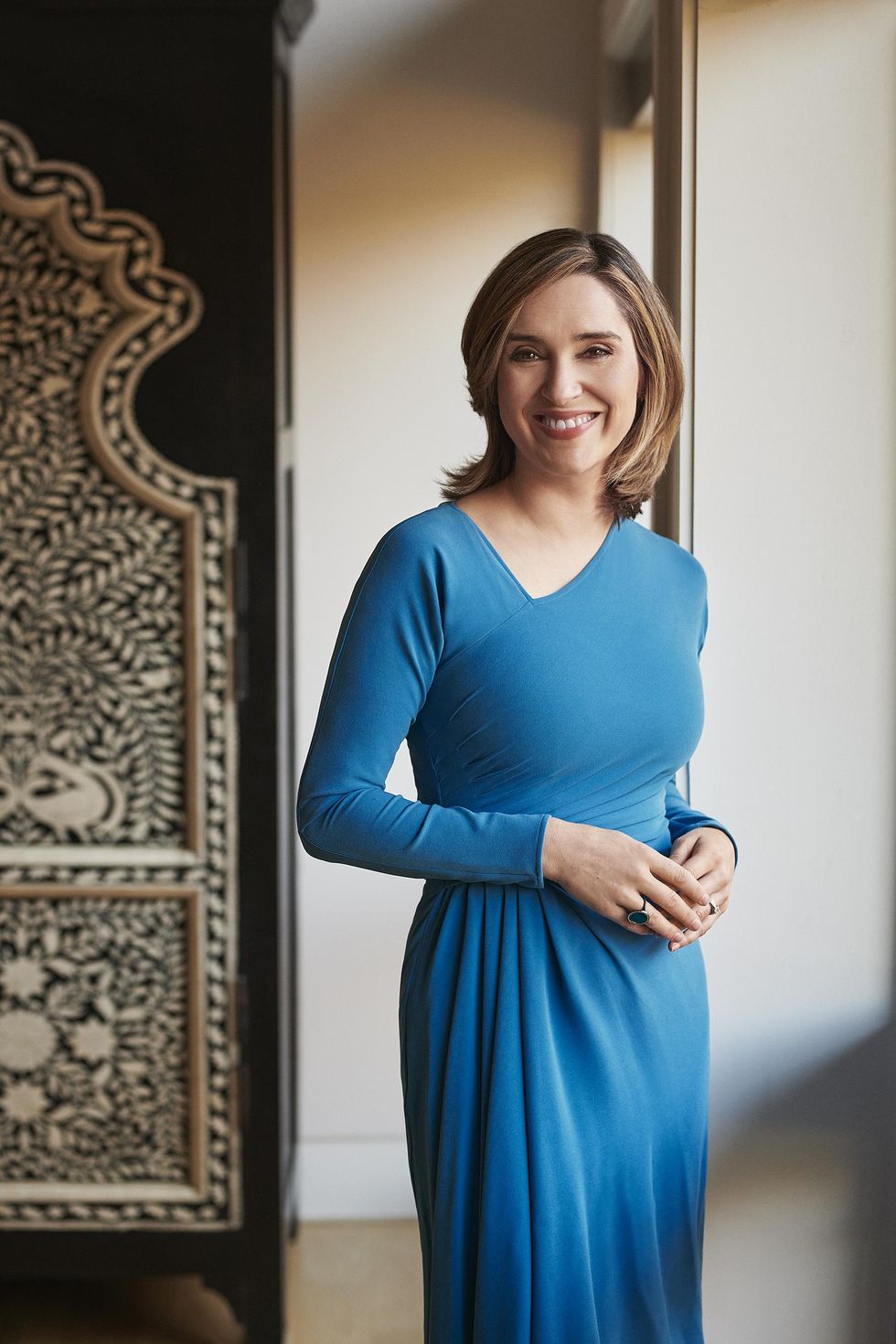 Photography by Séan Alonzo Harris
It's clear you value your roots, but competitive Irish step dancing, really?
MB: My mom started me in ballet when I was 3 and Irish step dancing when I was 5. Because that was just what a lot of the little girls in my Catholic school in Connecticut did. I love to dance, but I loved the competition. It kind of surprised my parents because I was pretty quiet, pretty introverted. I don't think my boys will dance. But I want them to be proud half-Irish kids and proud half-Syrian kids.
Who are the people who shaped you on how to move ethically in the world?
MB
: Definitely my parents. Both have a tremendous work ethic. Culturally, I'm an Irish Catholic kid who went to Catholic school all her life, so dealing with the nuns and putting a great degree of emphasis on the idea that "to those whom much is given, much is expected" and to not take responsibilities lightly.
HAIR & MAKEUP STYLIST: Carla Dakin
SUBSCRIBE NOW: Enjoy 4 Digital Plus 2 Print/Digital Issues Of Watch Per Year — For Free!
Face the Nation with Margaret Brennan airs Sundays at 10:30 a.m. ET on CBS and 12 p.m. ET on CBSN and streams on Paramount+.