Happy National Tea Day: Shadiest Moments from RuPaul's Drag Race Season 13
Photo credit: VH1.
It's National Tea Day on April 21—and we're spilling the tea to warm you up for this week's grand finale!
By Nate Millado
The library is always open on RuPaul's Drag Race, and "reading" on the Emmy-winning reality comp is as fundamental as the lip syncs for their lives. Ahead of the grand finale, Watch spills the piping-hot tea—just in time for National Tea Day on April 21—on Season 13's shadiest moments.
See which queen snatches the Season 13 crown during the grand finale of RuPaul's Drag Race, April 23, at 8/7c on VH1.

Stream past seasons of RuPaul's Drag Race on Paramount+.
Episode 1: The Pork Chop
Season 13 started with a surprise twist—and ended on a cliffhanger: As soon as the queens arrived, they were paired up to lip sync for their lives. The chantays who stayed quickly dubbed themselves The Winners' Circle. The other half of the cast ended up in the Pork Chop Loading Dock fearing they would be sent home. Mama Ru gave them a last-minute reprieve, on one condition: They could stay…if they voted one queen out.
"The Lady said go home!"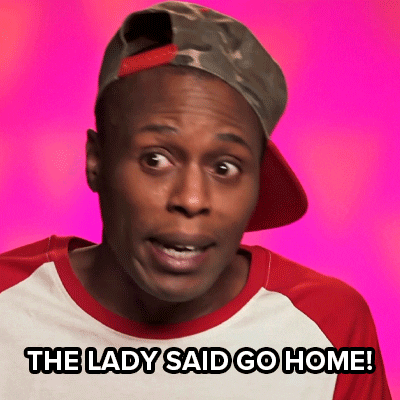 Drag Legend Tamisha Iman reacts to Season 13's surprise twist.
Episode 2: Condragulations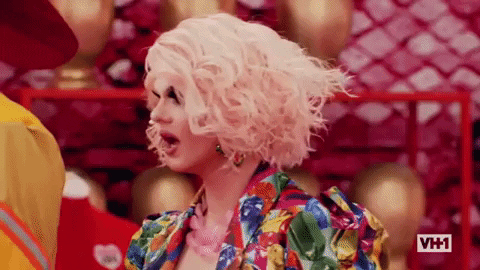 Elliott with 2 Ts is gagging!
After the Pork Chop queens' elimination vote resulted in a tie between Elliott with 2 Ts and Utica Queen, Ru forced the group to vote a tiebreaker. They gave Elliott the chop…but instead of sashaying away, she joined The Winners' Circle, where suspicion was thicker than foundation makeup. Was she a spy?
Episode 5: The Bag Ball
Lala Ri's epic fail in the Bag Ball Challenge led to endless memes and inside jokes. Despite her costume disaster, Lala won the lip sync with her gag-worthy chops and splits, and Joey Jay sashayed away instead.
Wig...SNATCHED!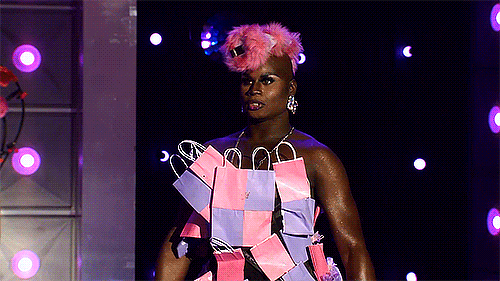 Lala bagged the lip sync.
Episode 8: Social Media: The Unverified Rusical
Symone bested Kandy Muse in the lip sync challenge. Kandy was tearfully leaving the runway when Ru called her back and invited her to stay. "Wait! Stop! I'm not ready for you to go." Flash forward and Kandy's one of the season's four finalists.
Symone wanna know...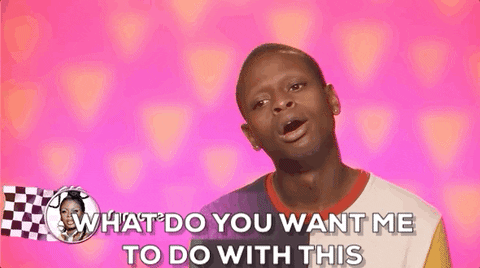 Symone from Season 13 of RuPaul's Drag Race.
Episode 13: Nice Girls Roast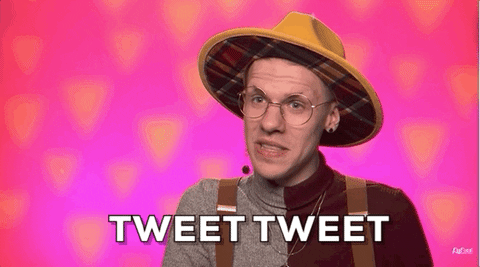 Utica spills some tea.
Utica's cringe-inducing flameout, complete with a whale joke, will go down in the herstory hall of shame. After her (not surprising) elimination at the end of the episode, Utica posted, "I apologize to those who were offended by my crude jokes. I feel saddened that themes of body shaming are still prevalent in today's TV, and I don't want to perpetuate any body negativity with tasteless jokes. Nothing was done with cruel intentions."
Untucked
Neither Kandy Muse nor Tamisha Iman is likely to win Miss Congeniality, but they've both got fighting spirit to spare. And it didn't take long for them to turn it on each other this season. The claws really came out in Untucked, when Tamisha called Kandy arrogant. (Check out Tamisha's video "Arrogant" in the Reunited episode.) Kandy got her revenge when she sent Tamisha home at the end of Episode 6, after throwing some shade about Tamisha's age. Drag Race fans love a good catfight, and this was one for the highlight reel.
Condragulations to the Final Four!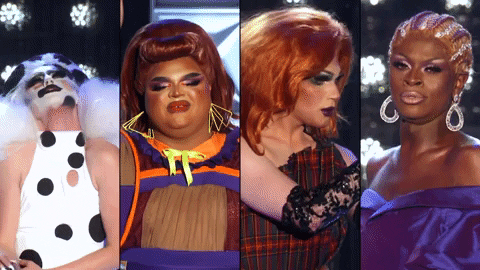 Season 13's Final Four: Gottmik, Kandy Muse, Rosé, and Symone.
See which queen snatches the Season 13 crown during the grand finale of RuPaul's Drag Race, April 23, at 8/7c on VH1.

Stream past seasons of RuPaul's Drag Race on Paramount+.
From Your Site Articles
Related Articles Around the Web