Shows
12 Shocking Y&R Storylines!
Photo Credit: Aaron Montgomery/JPI Studios.
In honor of the 12,000th episode of The Young and the Restless, we're rounding up memorable moments from Genoa City.
By Nate Millado
Daytime's #1 drama is about to hit an impressive milestone: The Young and the Restless' 12,000th episode. To put things into perspective, that's about 48 years' worth of twists, turns, marriages, babies, funerals, supercouples, supervillains, and more!
Expect a lot of surprises and exciting returns (like Daytime Emmy–winning Tricia Cast as Nina Webster) when Y&R celebrates, the week of Nov. 30. In honor of 12,000 episodes, we're rounding up 12 shocking storylines in Genoa City.
Watch The Young and the Restless Weekdays on CBS and CBS All Access!
Victor Newman reunites with his estranged father (2003)
Wealth means nothing without family, and no one knows this better than self-made man Victor Newman (Eric Braeden). At a Toronto hospice, Victor confronts dying dad Albert Miller, whose abandonment of his family left his wife no choice but to leave their son at an orphanage. Multi-millionaire Albert asks his long-lost son to "name a price" so he can offer him a check to go away. But Victor shuts him down with the ultimate mic drop: "I'm no longer Christian Miller. I'm Victor Newman ... the Victor Newman."
Devon is trapped with a lion (2005)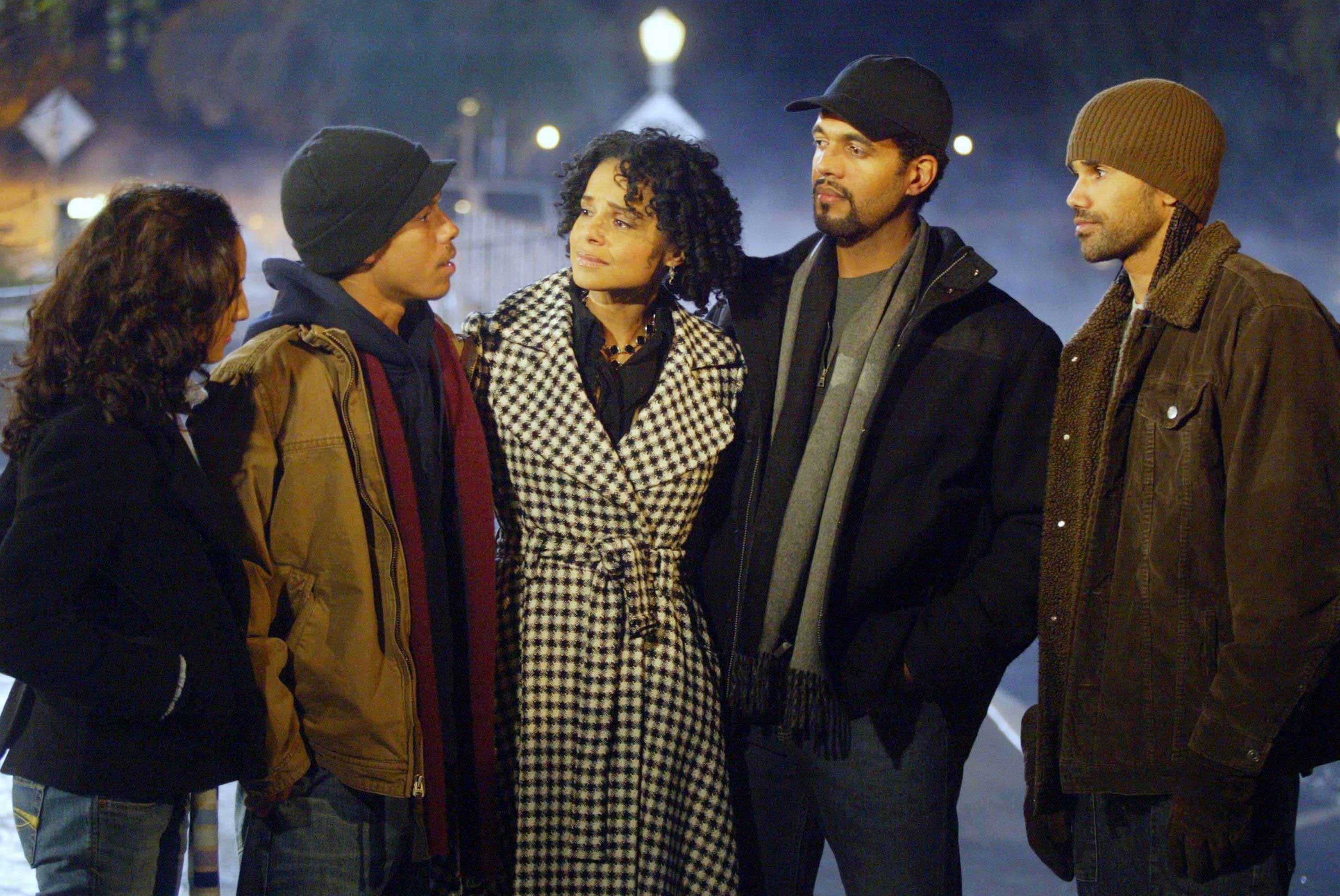 Bryton James, Christel Khalil, Victoria Rowell, Kristoff St. John, and Shemar Moore on The Young and the Restless.
Photo Credit: Aaron Montgomery/JPI Studios.
After everyone forgets poor Devon's (Bryton James) birthday, he wanders to the zoo—and into a lion's den. Paralyzed with fear, Devon is rescued by Malcolm (Shemar Moore) and Neil (Kristoff St. John). Aww, the Winters do care!

David Kimble meets his maker (1991)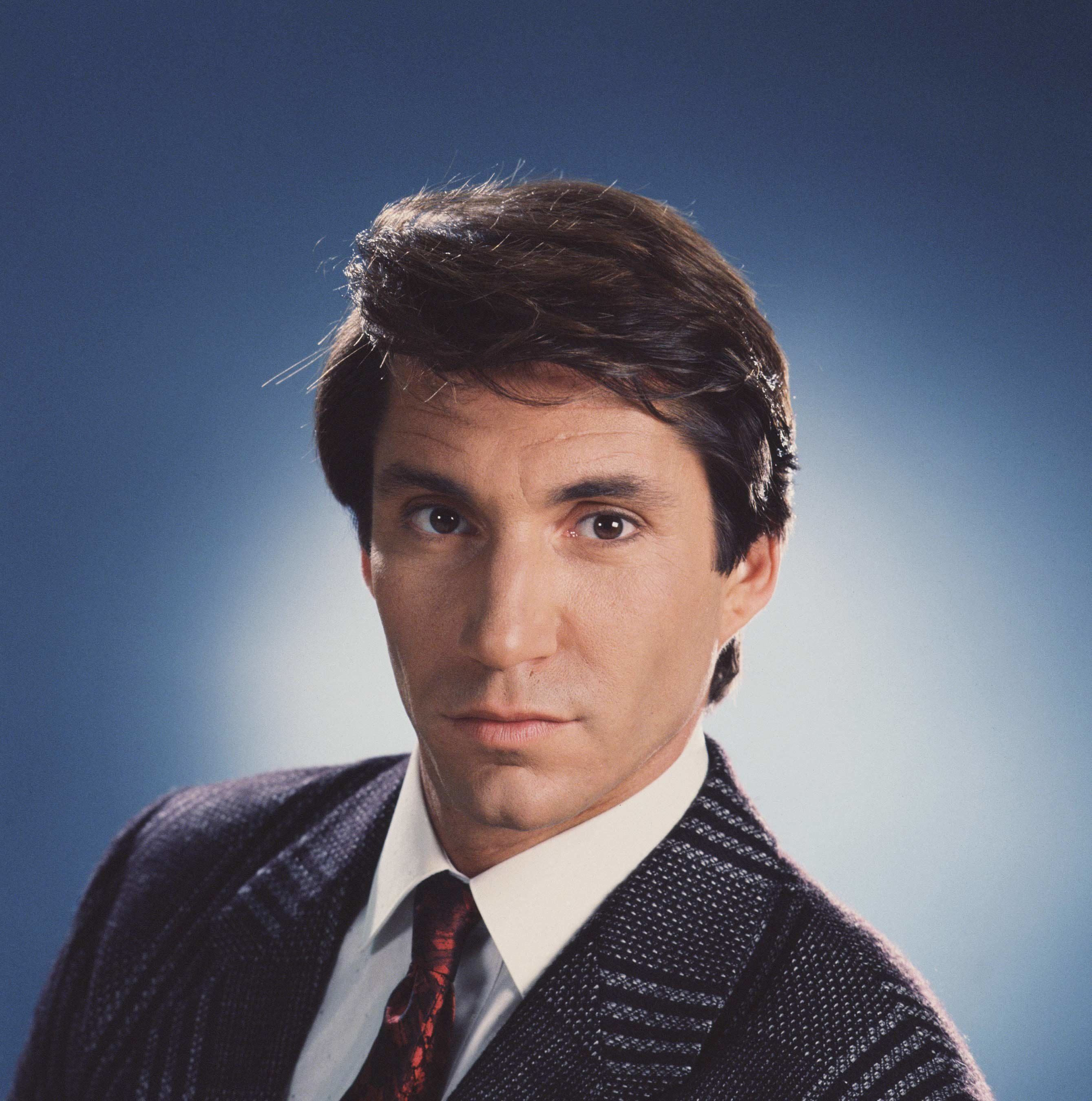 Michael Corbett as David Kimble on The Young and the Restless.
Photo Credit: CBS Photo Archive
Nina's (Tricia Cast) no-good ex was garbage, so there's poetic justice to David's (Michael Corbett) demise. After a thwarted murder spree at the masquerade ball, David flees the scene with the cops hot on his trail. He hides in a trash compactor but accidentally activates it and gets crushed to death in front of Danny and Cricket!

Sharon and Nick's daughter dies (2005)
Cassie drives her intoxicated crush, Daniel, home from a party, but crashes the car and suffers injuries from the accident. She flatlines with her grief-stricken parents by her side. Sharon (Sharon Case) and Nick (Joshua Morrow) are gutted—as are Y&R fans who undoubtedly went through an entire box (or two) of Kleenex. Cassie's death had long-lasting repercussions, including Nick's affair with Phyllis.

Ashley Abbott learns the truth (1983)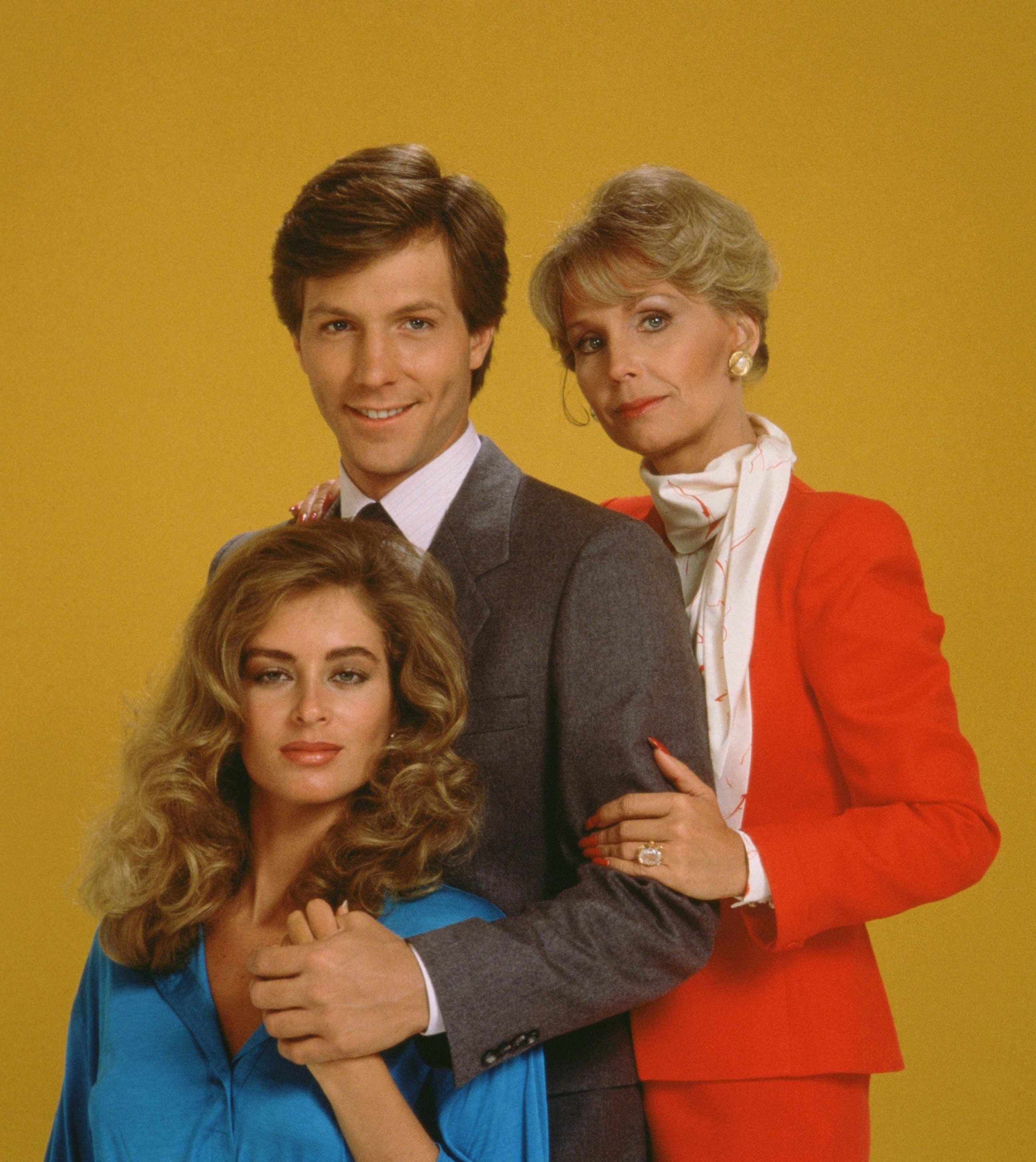 Ashley Abbott (Eileen Davidson), Dina Abbott (Marla Adams), and Eric Garrison (Brian Matthews).
Photo Credit: CBS Photo Archive.
John Abbott ... you are not the father! Eileen Davidson herself calls the big reveal—that Ashley was the result of Dina's (Marla Adams) affair with former golf pro Brent Davis—a "game-changer." Ashley went missing shortly after, with no memory of her life, due to the shock. John would go to his grave never knowing the truth.

Lauren is kidnapped on her honeymoon (2005)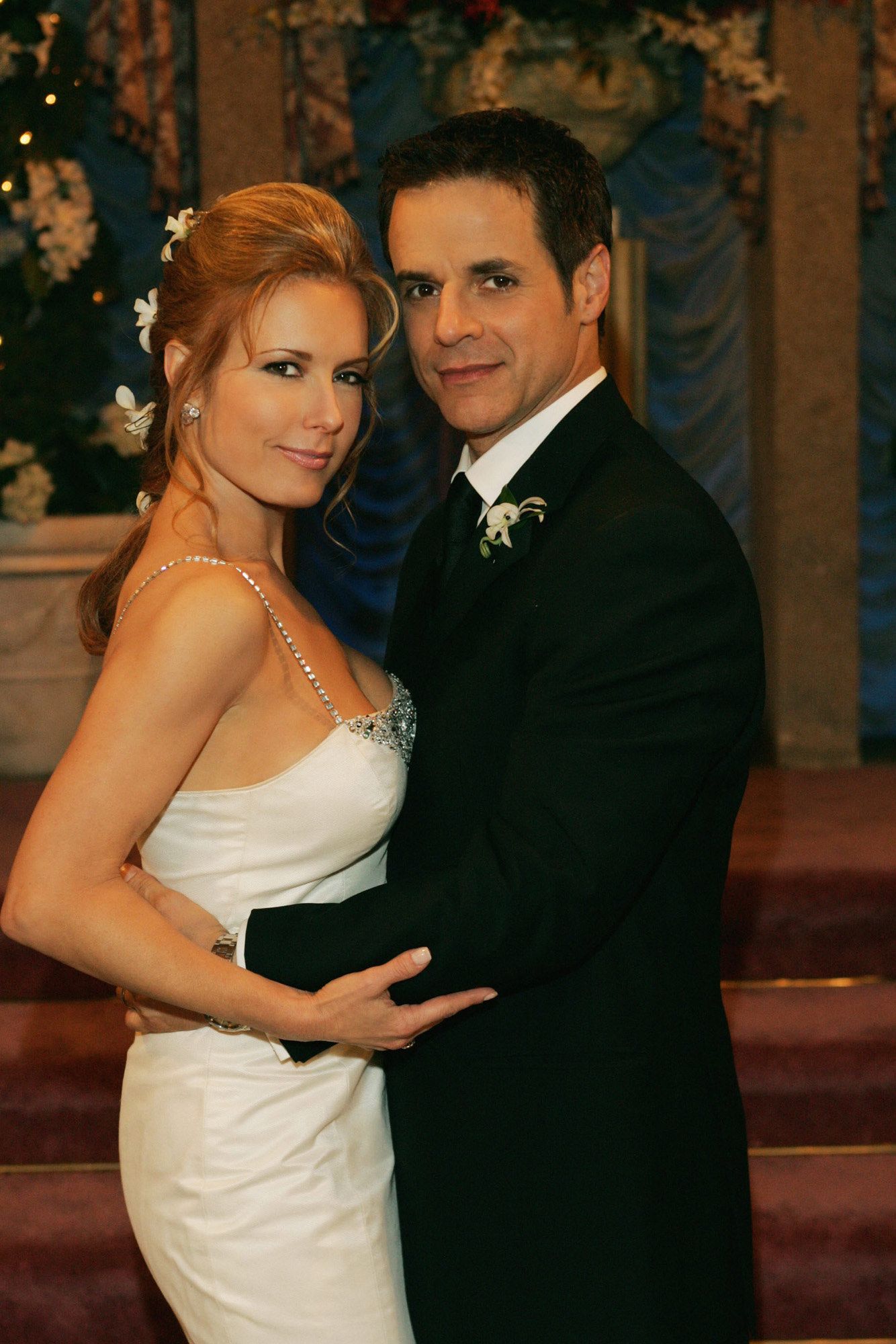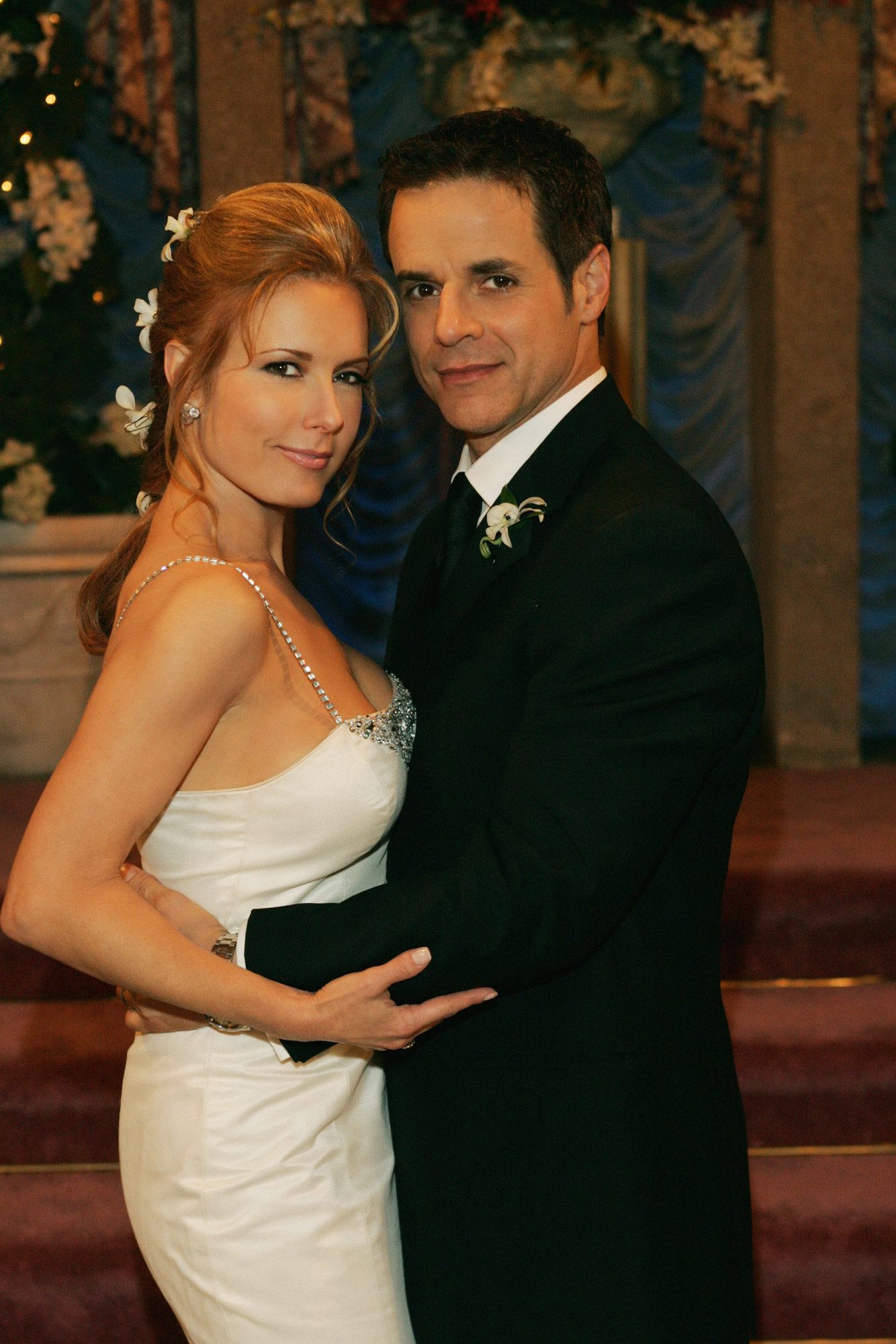 Lauren (Tracey Bregman) and Michael (Christian Jules Le Blanc) celebrate their wedding on The Young and the Restless.
Photo Credit: Robert Voets/CBS.
Supervillain Sheila Carter has unleashed a whole lot of crazy over the decades—and not just on the citizens of Genoa City, but also on the Forresters over at The Bold and the Beautiful. But the object of her obsession has always been Lauren Fenmore (Tracey Bregman). It's hard to decide which of Sheila's dastardly plots were the most shocking, but we'll go with that time she kidnapped her arch-nemesis during Lauren's honeymoon to Michael (Christian Jules Le Blanc)!

Lily Winters discovers the identity of her biological father (2005)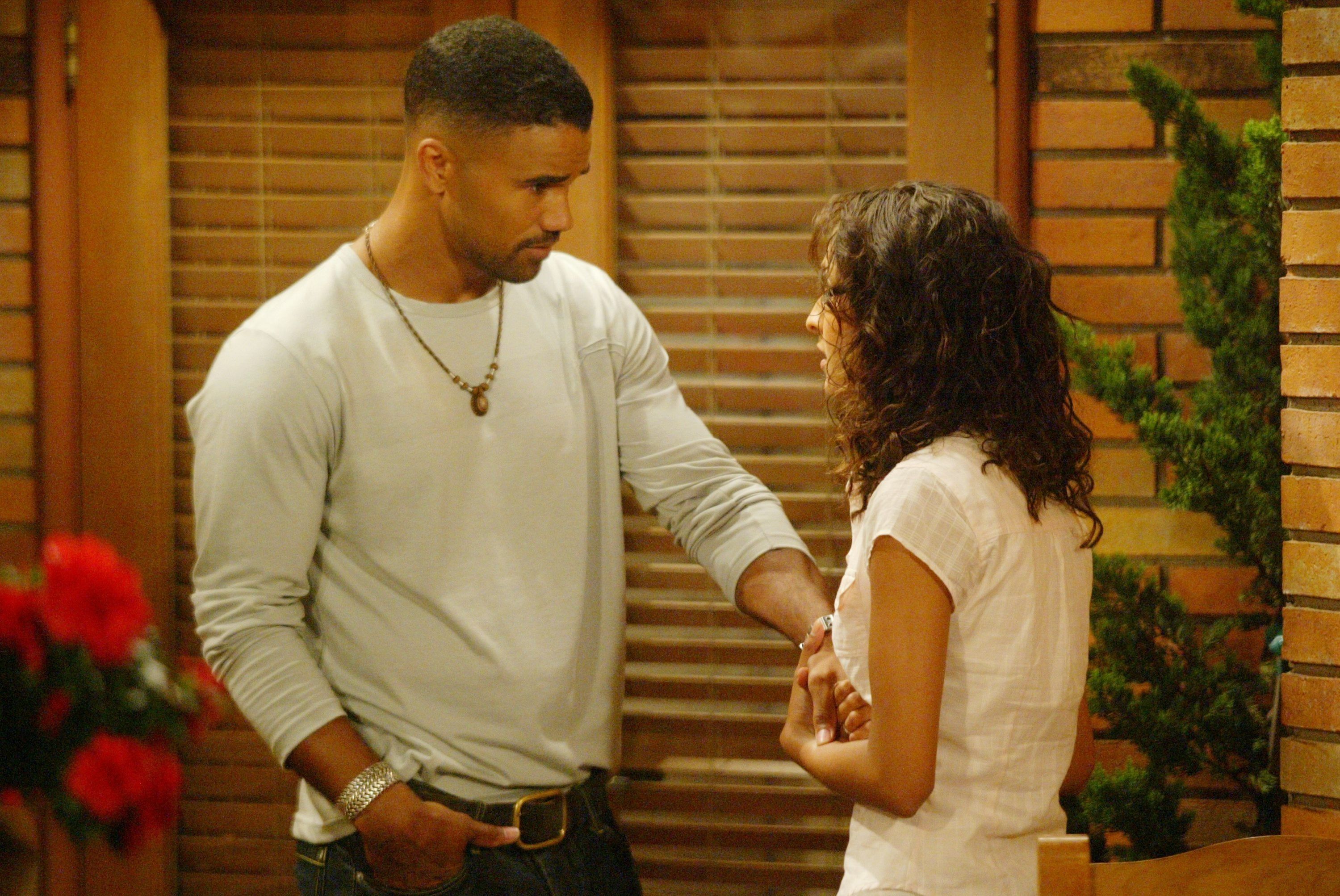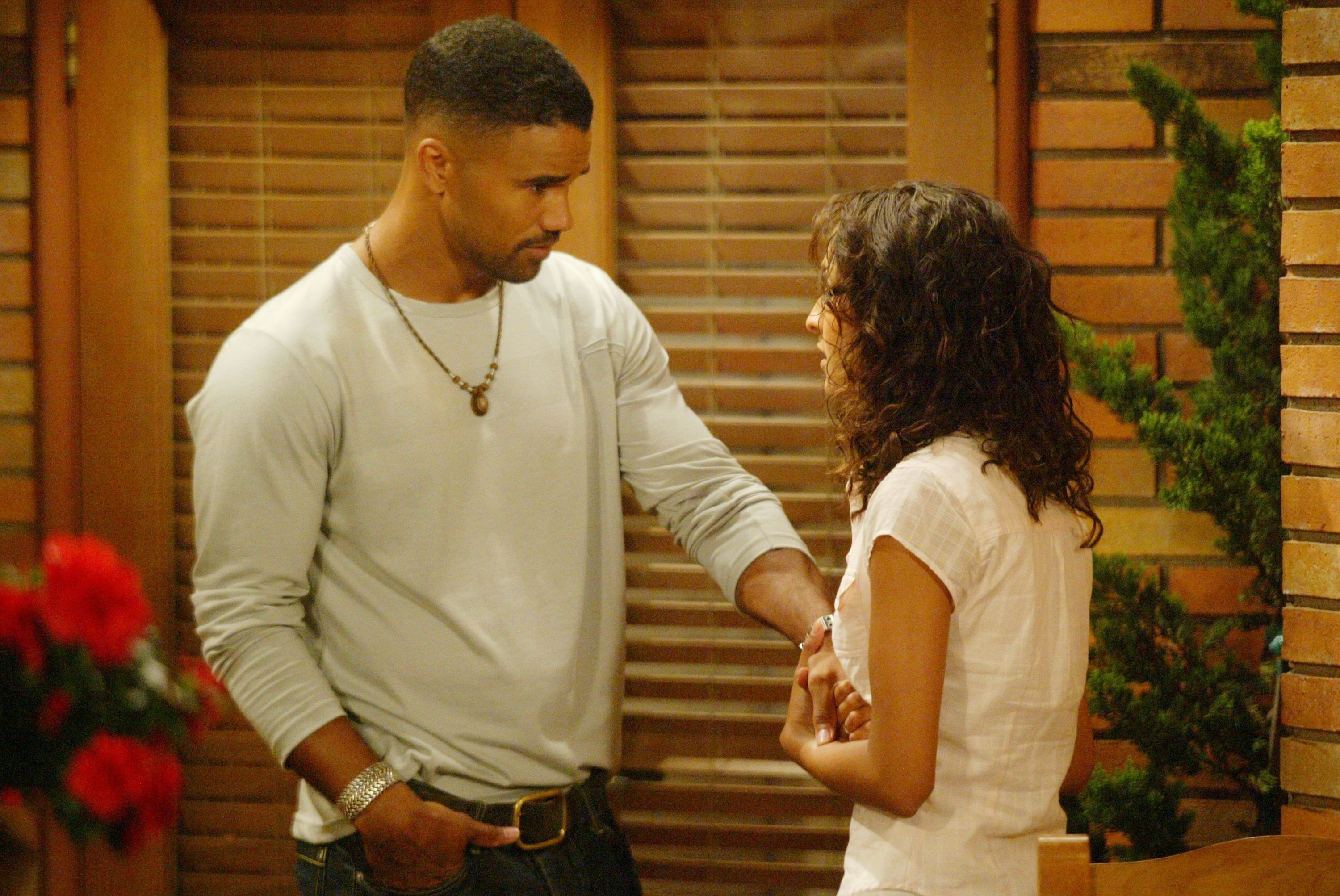 Malcolm is revealed to be Lily's biological father.
Photo Credit: Aaron Montgomery/JPI Studios.
For years, Lily (Christel Khalil) thought Neil Winters was her daddy, until she overheard Phyllis spill the beans that it was actually her Uncle Malcolm! (Remember Dru's cold-meds-induced one-night stand?) She confronts Drucilla about the baby daddy drama, further straining their already complicated relationship.
Phyllis is behind Paul and Cricket's hit-and-run (1994)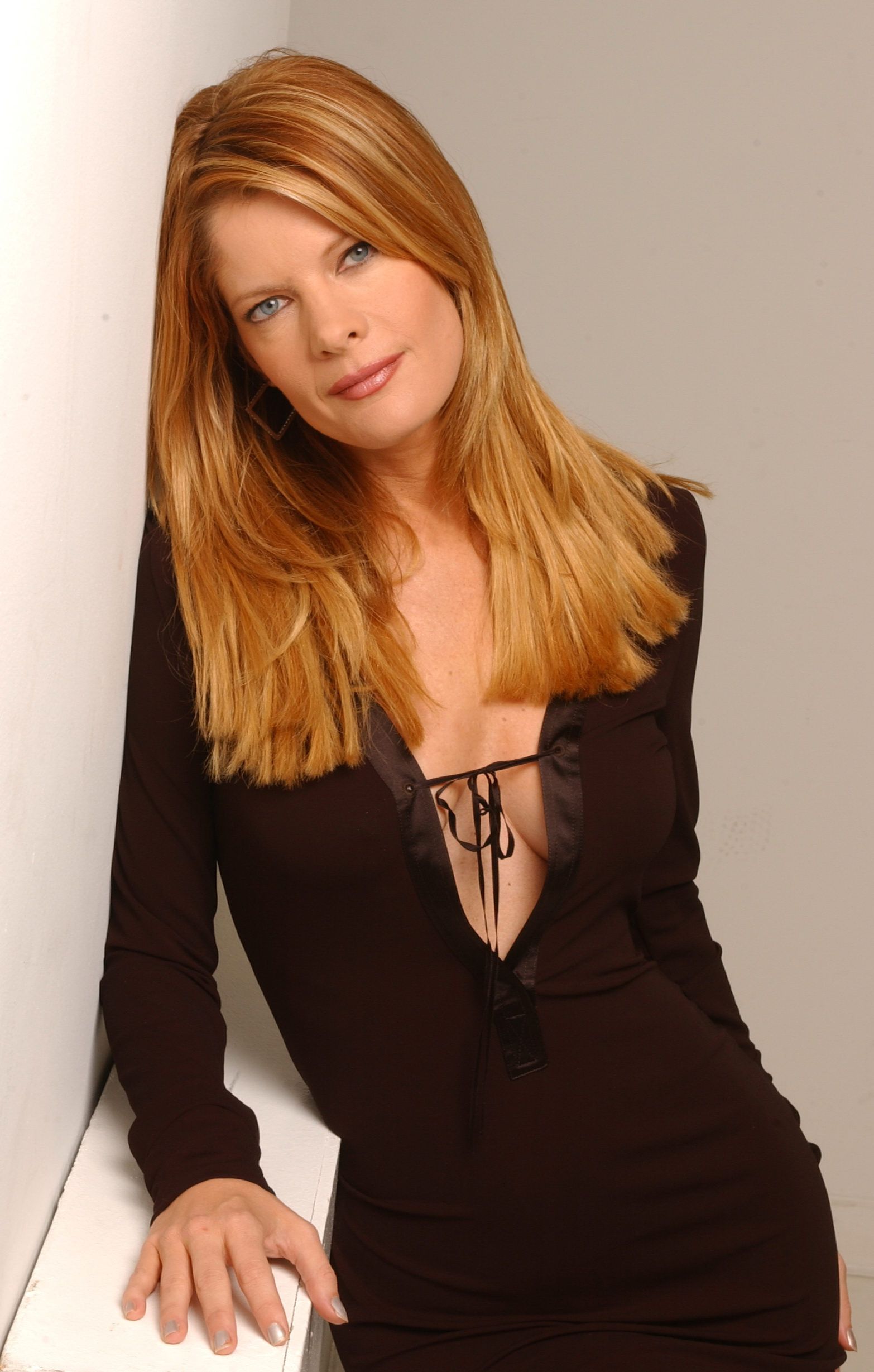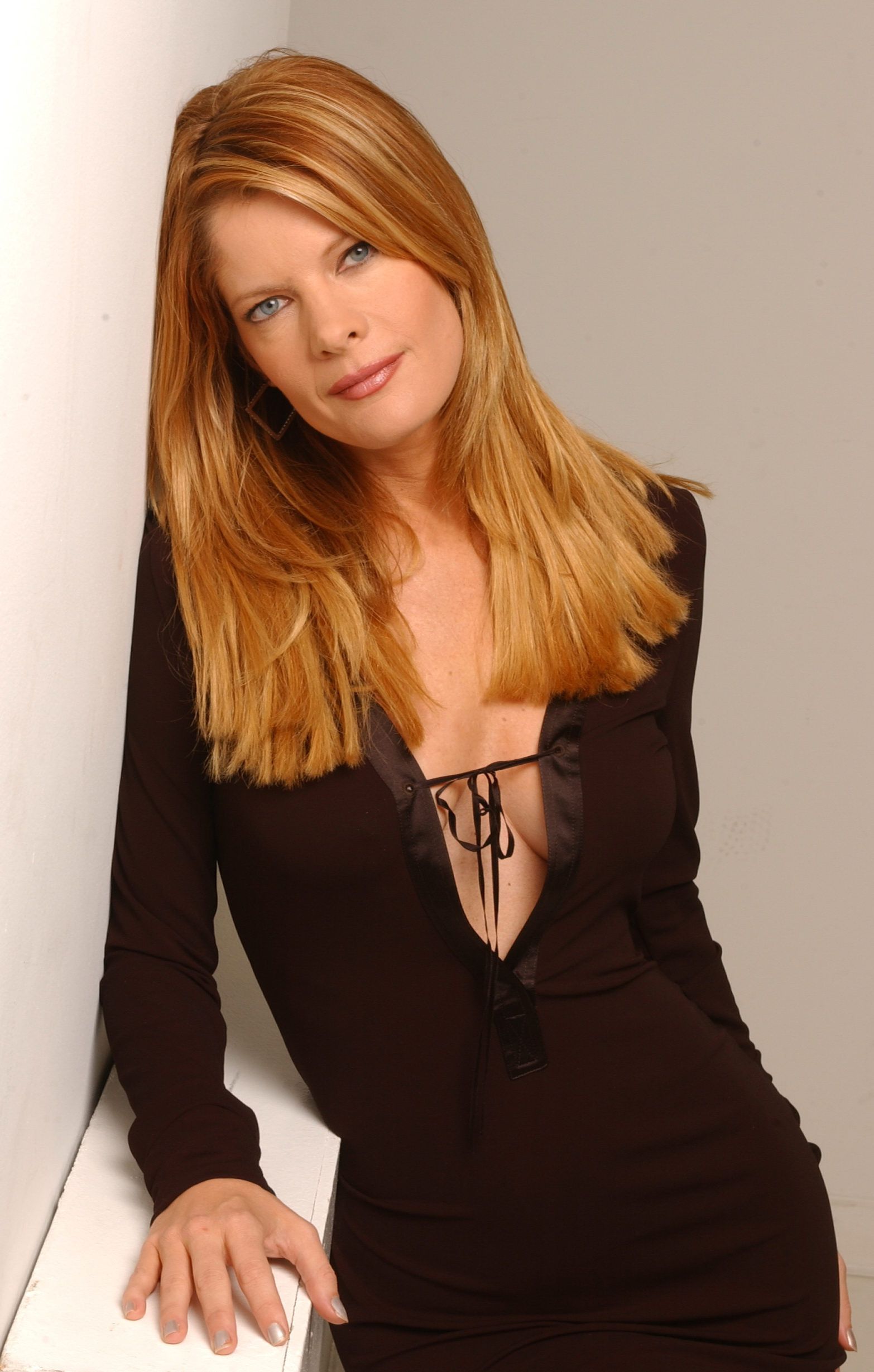 Michelle Stafford of The Young and the Restless.
Photo Credit: Monty Brinton/CBS.
When an oncoming car barrels toward Christine (Lauralee Bell), Paul (Doug Davidson) pushes her out of the way—and is left impotent! It turns out Phyllis (Michelle Stafford) was behind the wheel (enraged after seeing Cricket and Danny's liplock), but nearly 20 years pass before Christine connects the dots.

Nikki marries Victor on her "deathbed" (1998)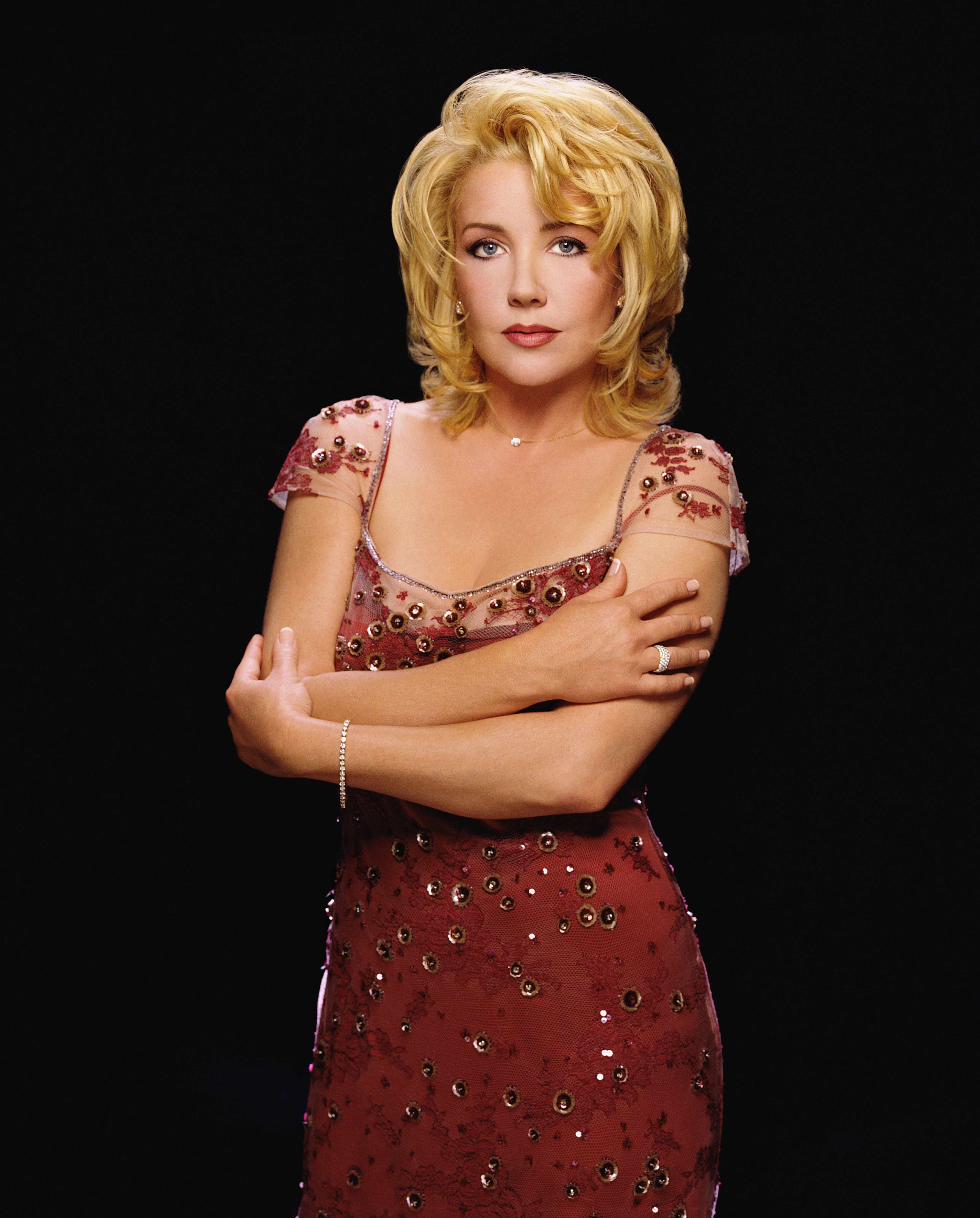 Melody Thomas Scott stars as Nikki Reed Newman.
Photo Credit: Cliff Lipson/CBS.
Y&R's resident super-couple have wed four times—but the second time was a doozy! Nikki (Melody Thomas Scott) is shot by Veronica Landers, and the prognosis isn't good. Even though he has just gotten hitched to Diane, Victor grants Nikki's dying wish: to remarry in front of friends and family in her hospital room. After they exchange vows, she slips back into unconsciousness. But Victor must have given her something to live for because Nikki eventually pulls through!

Kevin Fisher is Michael's estranged brother (2003)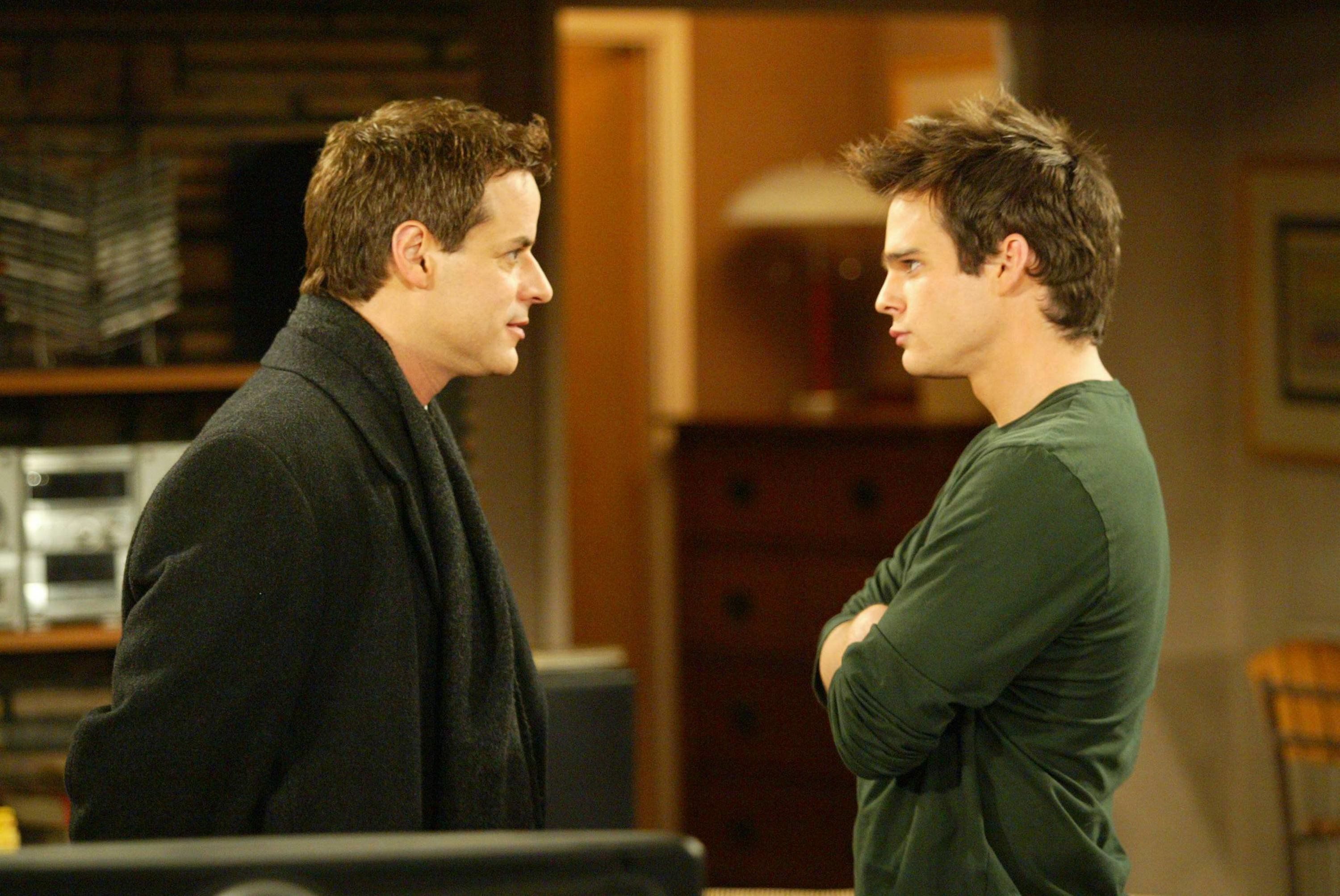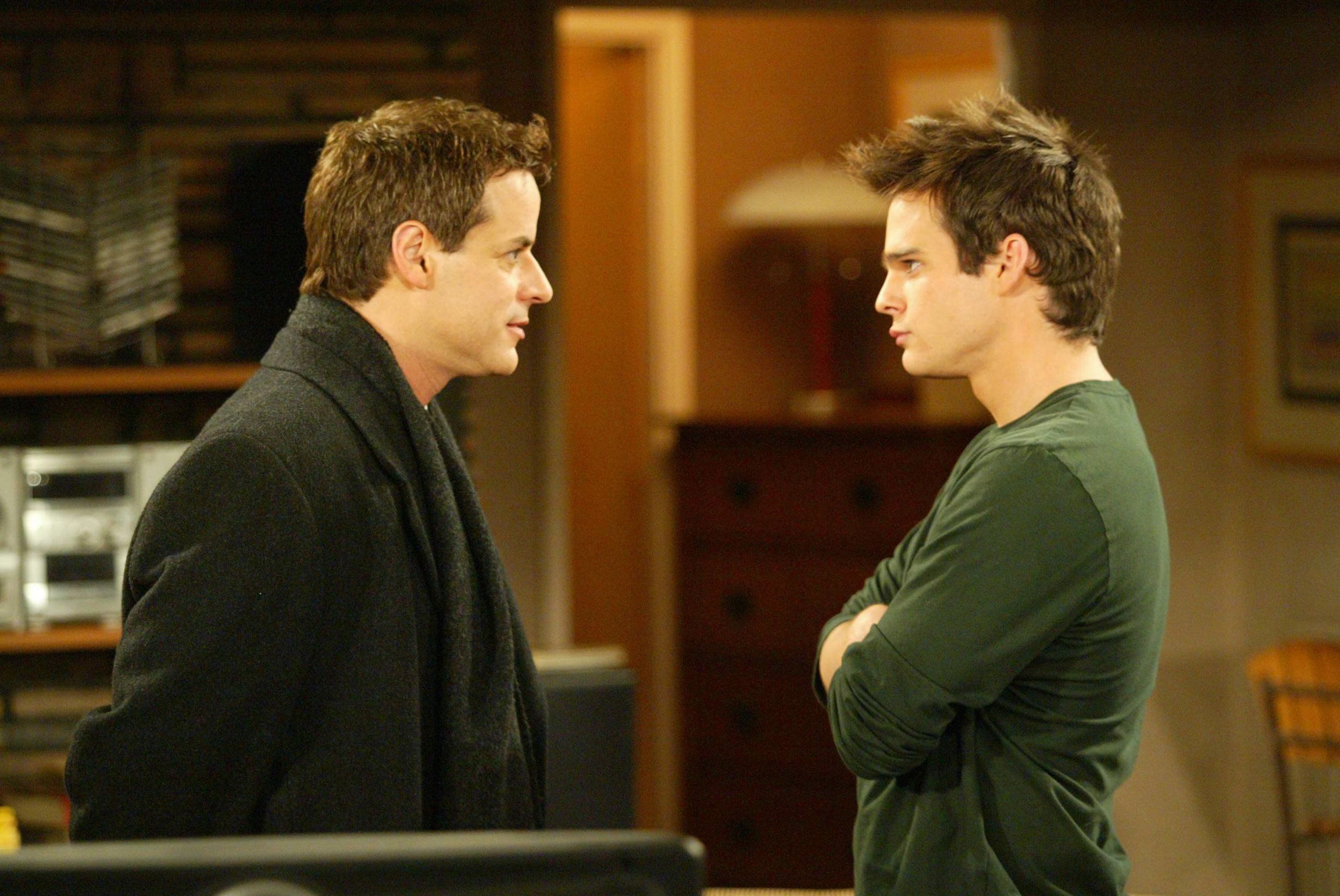 Viewers learn that bad boy Kevin Fisher is Michael Baldwin's estranged brother.
Photo Credit: Aaron MontgomeryJPI Studios.
Looks like trouble runs in the family. We all know of Michael's dubious past, but viewers were still shocked to learn that bad boy Kevin Fisher (Greg Rikaart)—yes, internet predator and Gina's arsonist Kevin Fisher—is Michael's half-bro!

Traci is shocked by the return of her estranged mother (1983)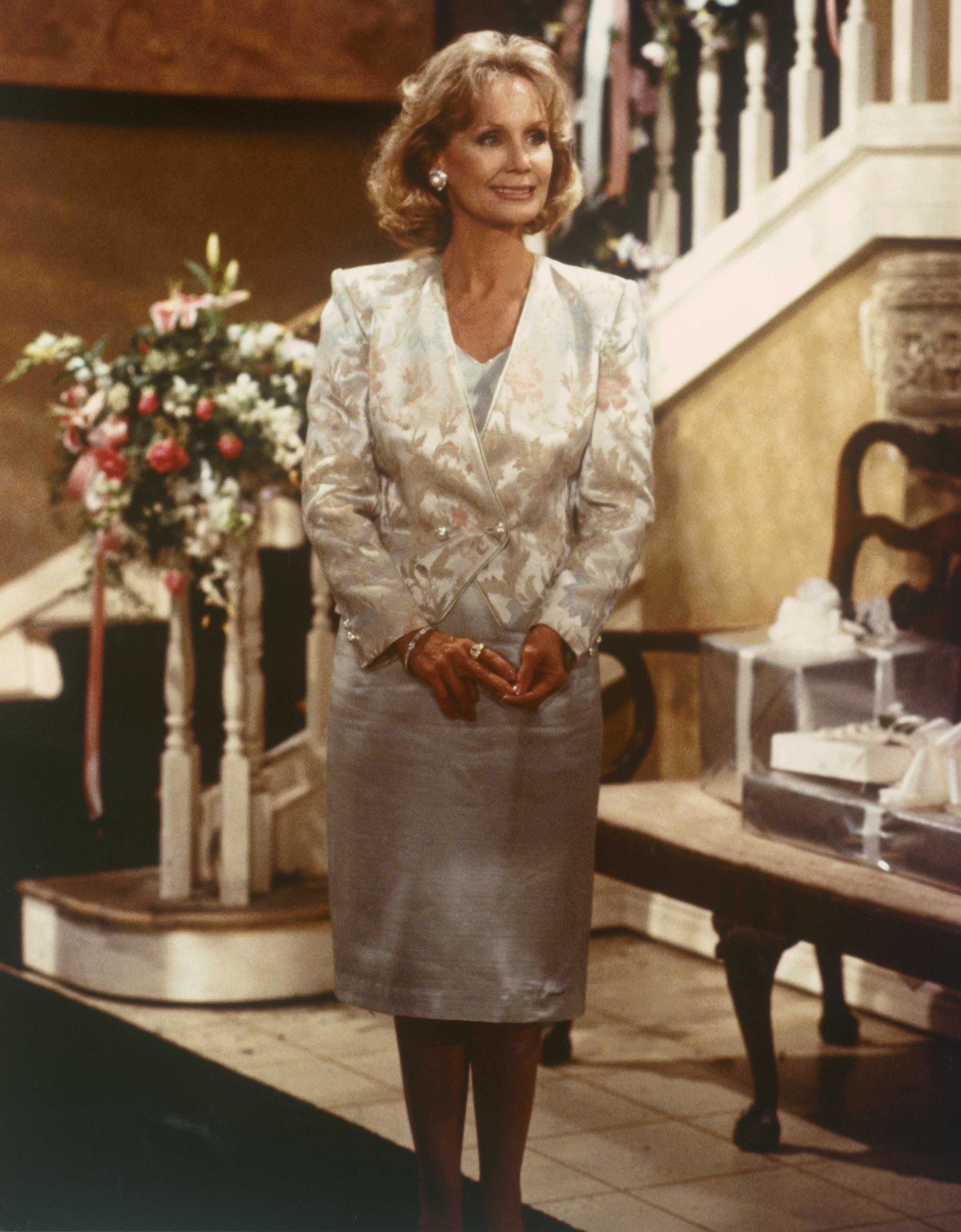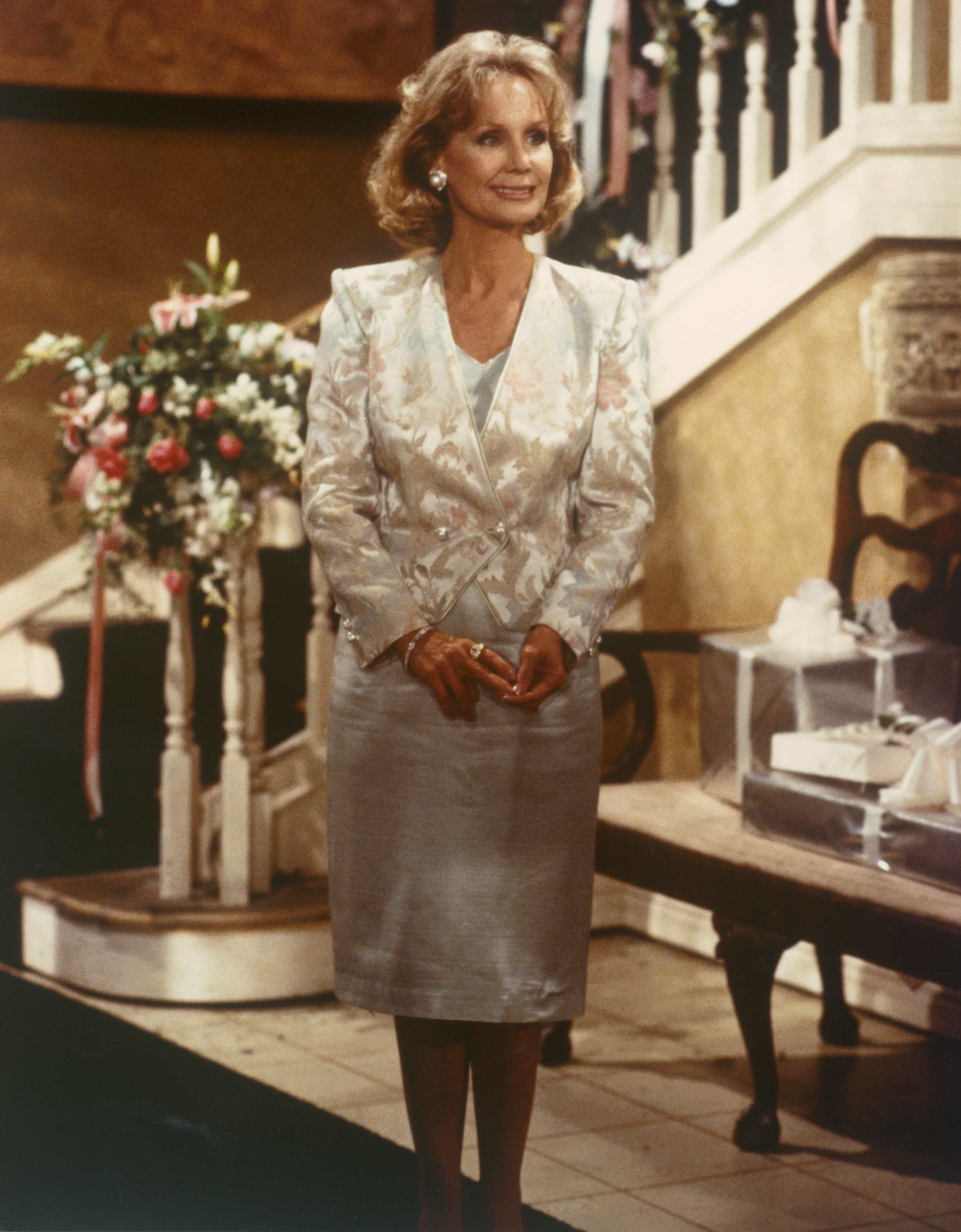 Dina Abbott (Marla Adams) returns to the family she abandoned.
Photo Credit: CBS Photo Archive.
Dina Abbott was never quite Mother of the Year—she abandoned her husband, John, and their three kids when Traci (Beth Maitland) was a child. So imagine everyone's surprise when Dina resurfaced 12 years later! Sadly, the Abbotts (and Y&R fans) recently had to say goodbye to the Abbott matriarch, but boy, did "Madame Mergeron" know how to make an entrance back in 1983!

Victor returns from the dead (1993)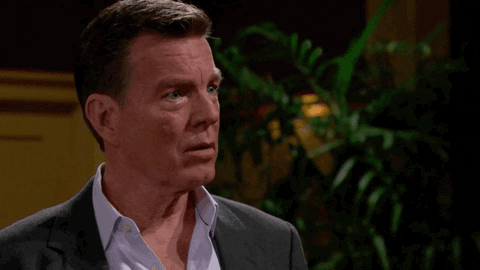 Jack (Peter Bergman) can't believe his eyes.
Credit: Giphy.com.
Victor has "died" many times, but this reunion between rivals was one juicy resurrection. A very much alive Victor swivels in his chair and reveals himself to his nemesis, Jack Abbott (Peter Bergman), who drops his glass in disbelief. "Dear God in heaven," Jack finally mutters. "Who are you?" Victor taunts him: "I'm your worst nightmare." We're definitely not in Kansas anymore!
Watch The Young and the Restless Weekdays on CBS and CBS All Access!
From Your Site Articles
Related Articles Around the Web