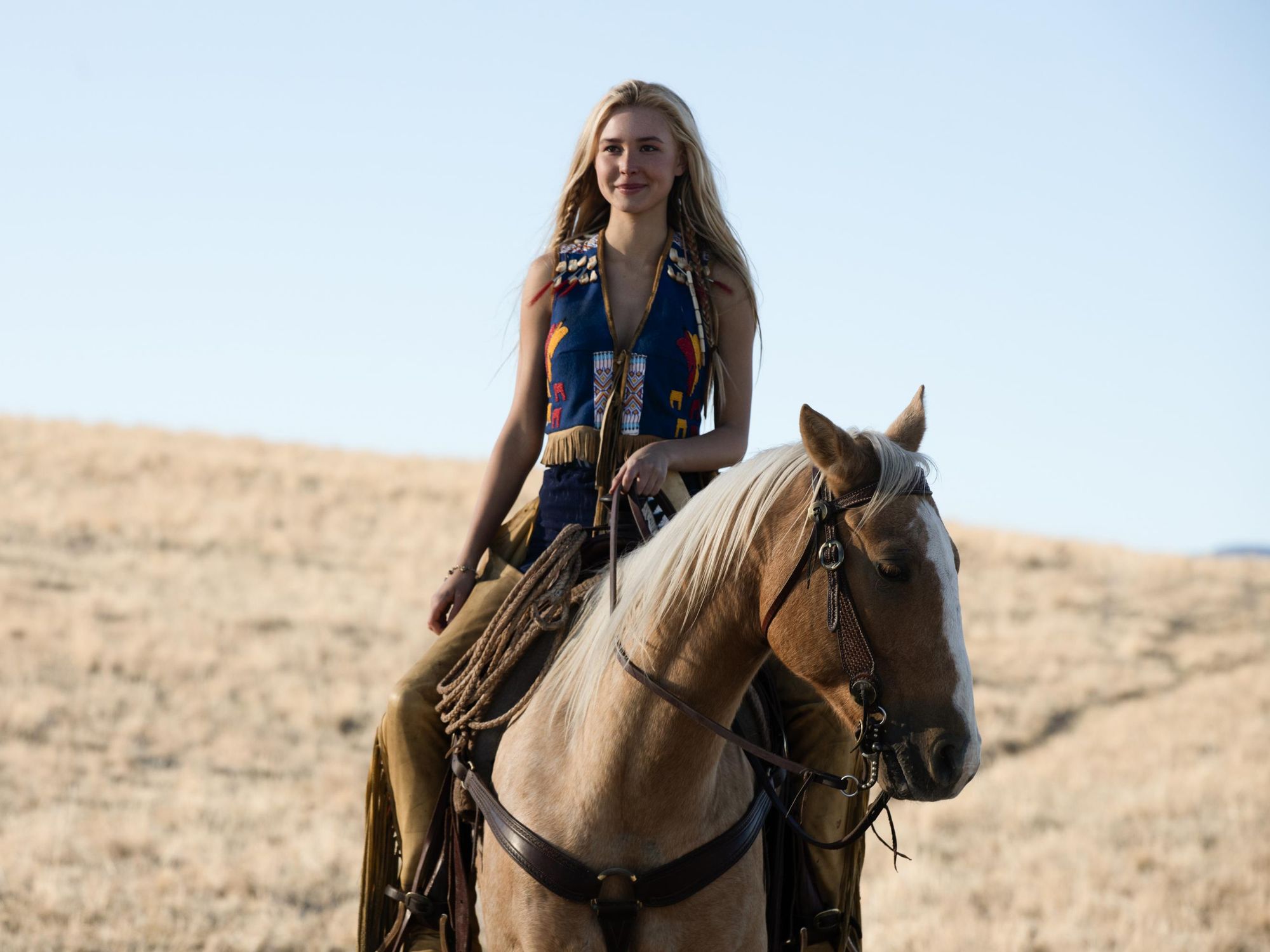 Emerson Miller/Paramount+ (C) 2022 MTV Entertainment Studios. All Rights Reserved.
Six ways the Yellowstone prequel tells it like it was
By Kathy Passero
Kudos to Yellowstone prequel 1883 and Taylor Sheridan for giving us a new take on the Old West—one with fierce, fearless female characters. Elsa Dutton (Isabel May) and Margaret Dutton (Faith Hill) might be fiction, but they capture a fact macho Hollywood Westerns often overlook: Women, too, shaped the American West. And the frontier set the stage for them to reinvent themselves just like their male counterparts.
Women of many backgrounds defied conventional 19th-century gender roles to serve as everything from ranchers to saloon owners, stagecoach drivers to the bandits who robbed them, Buffalo Soldiers to Pinkerton detectives. Like Elsa, some found it exhilarating. Others saw taking on traditionally male jobs and responsibilities as a grueling necessity on the backbreaking overland trail. (Looking at you, Margaret.)
In honor of Women's History Month, here are six important, historic facts about women in the West that the hit series 1883 successfully weaves into its storyline.
Stream 1883 exclusively on Paramount+.
SUBSCRIBE NOW: Enjoy 4 Digital Plus 2 Print/Digital Issues Of Watch Per Year — For Free!