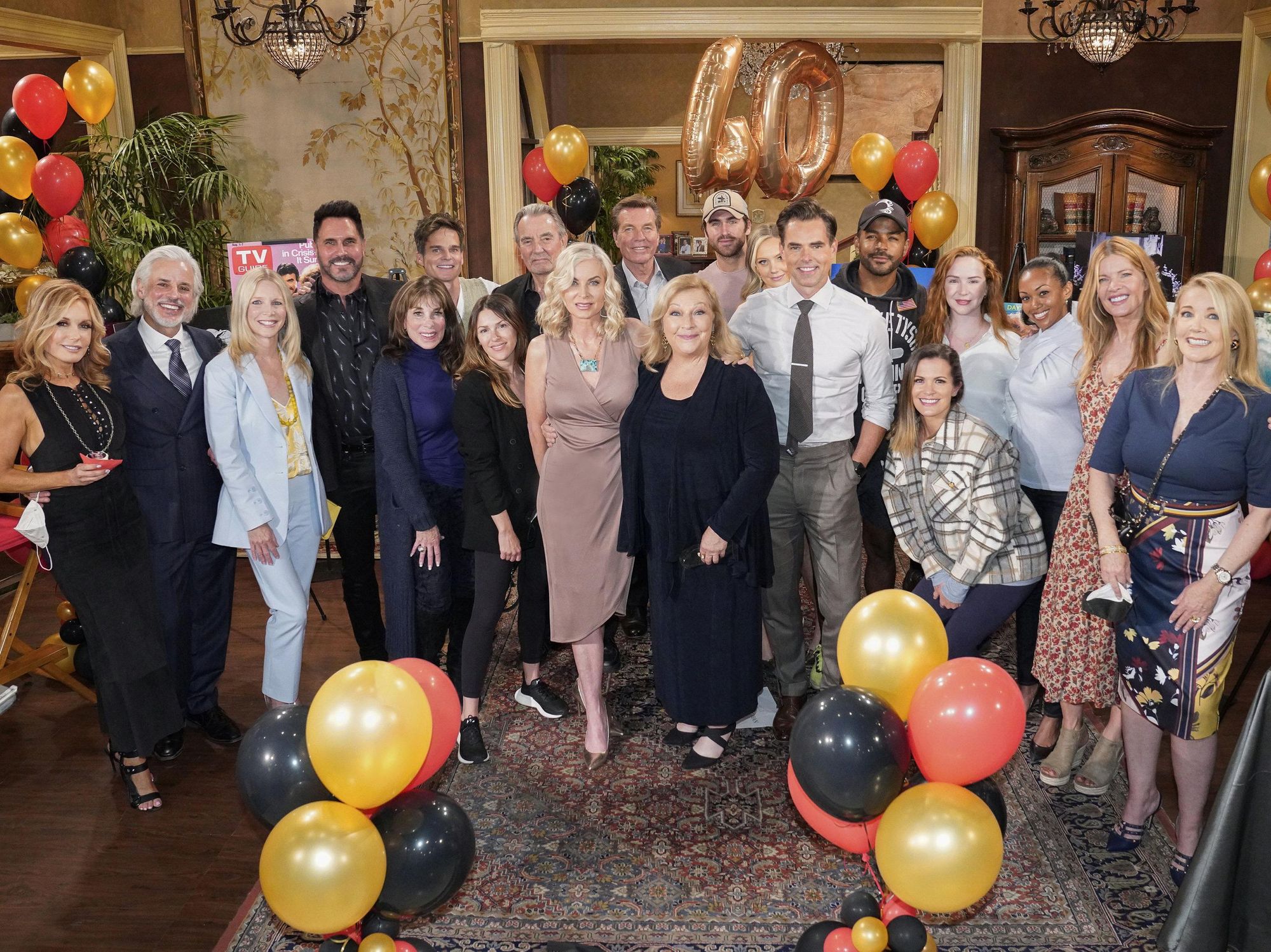 Howard Wise/JPI Studios
CBS marks the Abbott sisters' anniversary milestone with a special episode.
By Michelle Darrisaw
As much as we enjoy the dramatic storylines unfolding among the Abbotts on The Young and the Restless, it's been equally rewarding watching the bond develop between the show's core siblings: Ashley and Traci Abbott.
This year marks the 40th anniversary since Y&R fans were introduced to the pair (played by Eileen Davidson and Beth Maitland). In honor of CBS's special tribute episode devoted to the Abbott sisters—airing June 17th—Davidson and Maitland reflect on some of their most memorable Y&R moments, their lasting legacy, and the show that changed their lives.
Watch The Young and the Restless weekdays on CBS and streaming on Paramount+.
SUBSCRIBE NOW: Enjoy 4 Digital Plus 2 Print/Digital Issues Of Watch Per Year — For Free!

Beth Maitland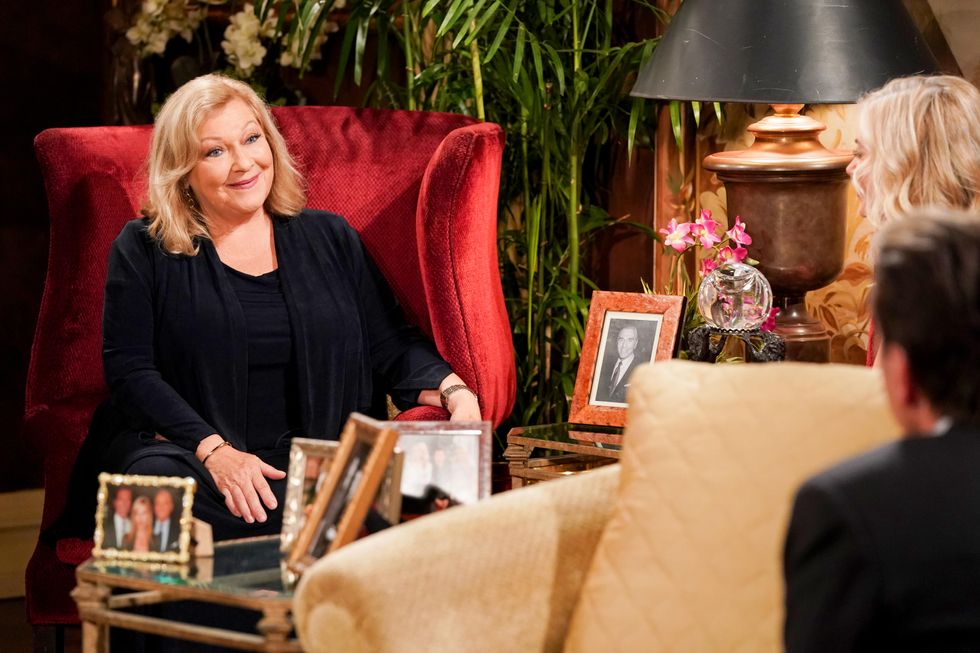 Beth Maitland in theY&R 40th anniversary special celebrating the Abbott sisters
Sonja Flemming/CBS
"As Peter Bergman (Jack Abbott) so sweetly told me, to achieve 40 years of service in ANY business is a big accomplishment. To do it in entertainment is unheard of, and to do it as a woman, is even more special. I am so honored to have been Traci for every moment of these 40 years."
Eileen Davidson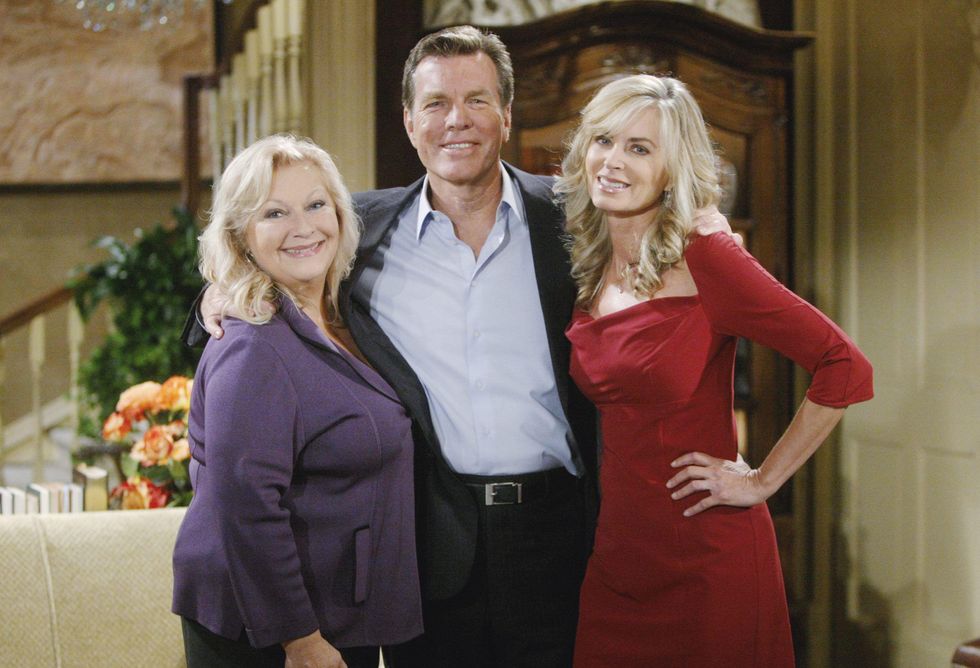 Maitland and Davidson with Peter Bergman
Howard Wise/JPI Studios
"I never would have guessed walking through the doors of the Artists Entrance [at CBS] in 1982 would have such a tremendous effect on my life. I've been able to work with such incredible actors. I will always be grateful to the fans for their loyalty and love for The Young and the Restless and the Abbotts!"
Love for Y&R Fans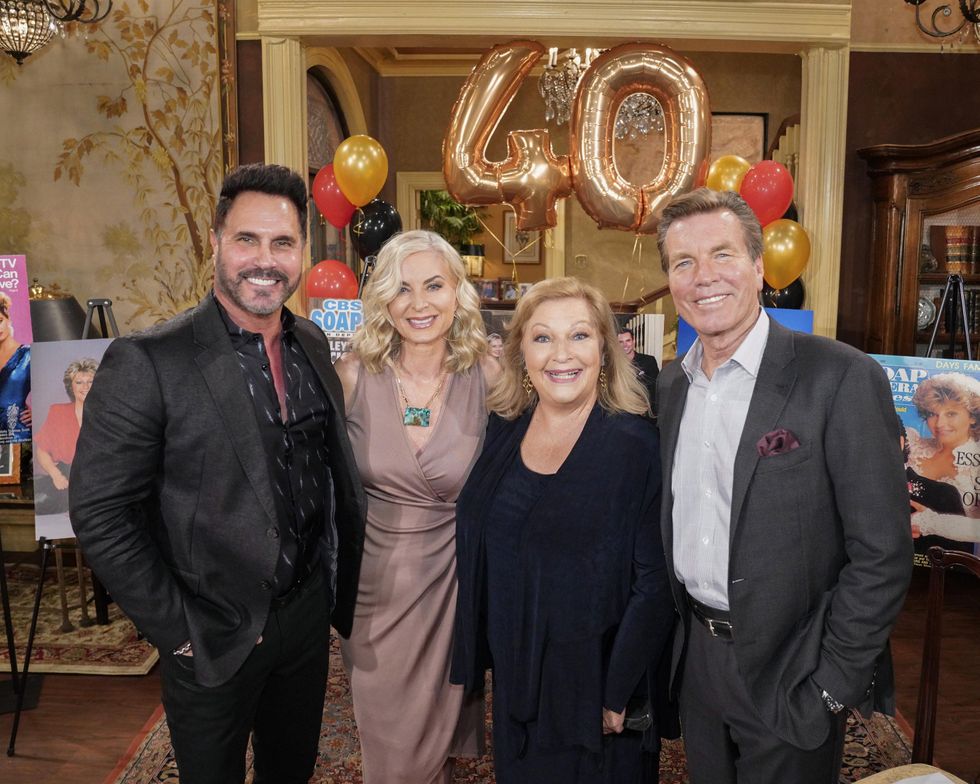 Davidson and Maitland with Bergman and Don Diamont
Howard Wise/JPI Studios
"Truly, I can't imagine what my life would look like without being an Abbott," says Maitland. "Traci has been through some things. The viewers who have lived those stories with her are part of her successes and DNA. Our fans are what keep our world spinning in its orbit, and I am so grateful to everyone who tunes in."
Three of Hearts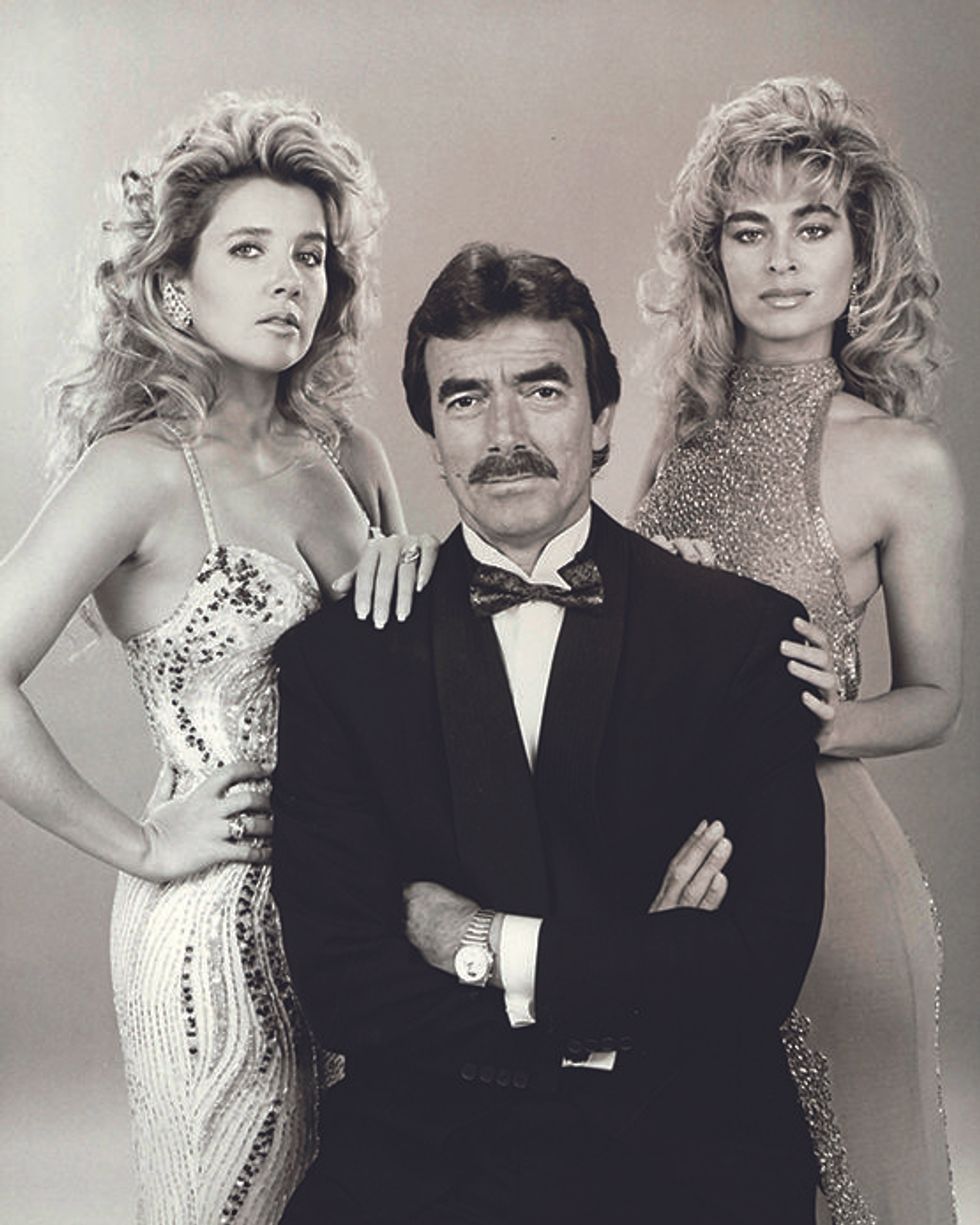 Nikki, Victor, and Ashley
CBS
"Classic triangle with Mel [Melody Thomas Scott] and Eric [Braeden]! So fun to be a part of it," says Davidson. "Not sure why I look like Sweetums [the Muppet] in this shot, however!"
Life Saver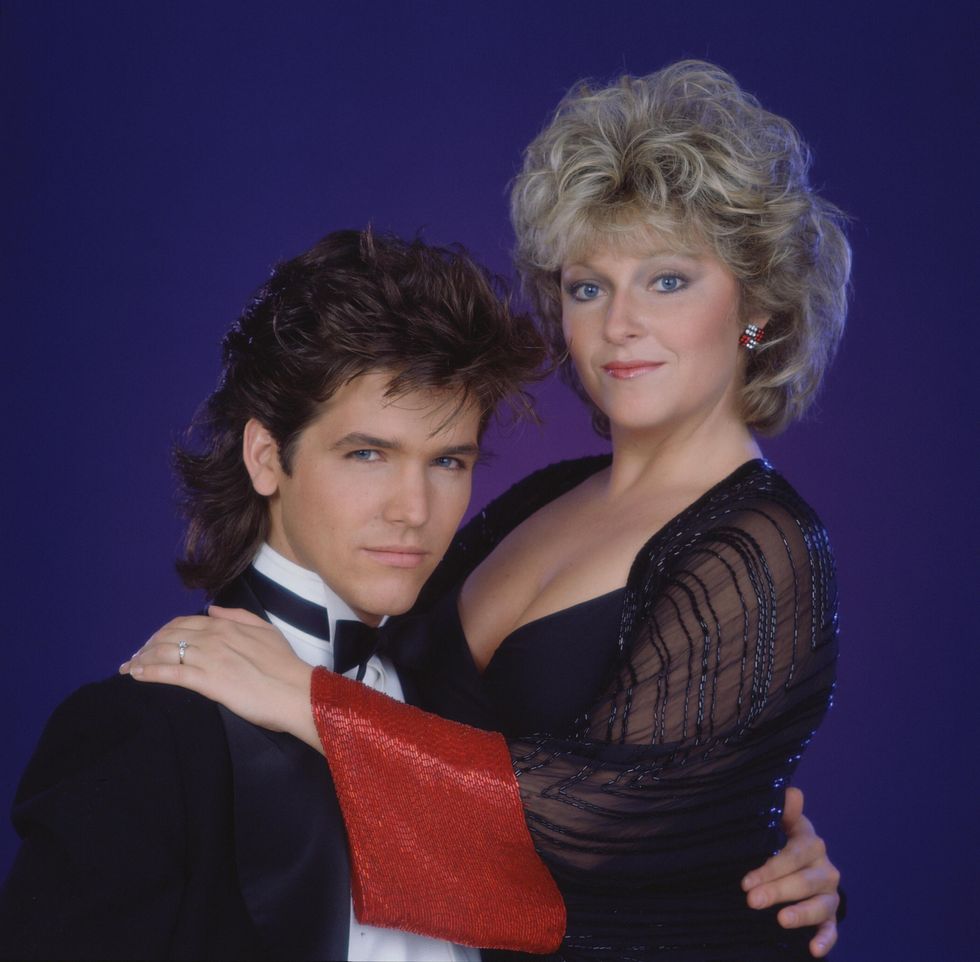 Danny Romalotti (Michael Damian) and Traci
CBS
"Danny (Michael Damian) saved Traci in so many ways in the early years of my time at Y&R. He and 'Cricket' (Lauralee Bell) literally saved her from suicide and taught her to have self-confidence by letting her sing in those historic rock concerts," says Maitland. "Michael Damian is one of the funniest, silliest, and most adorable co-stars I could have wished for."
Family Ties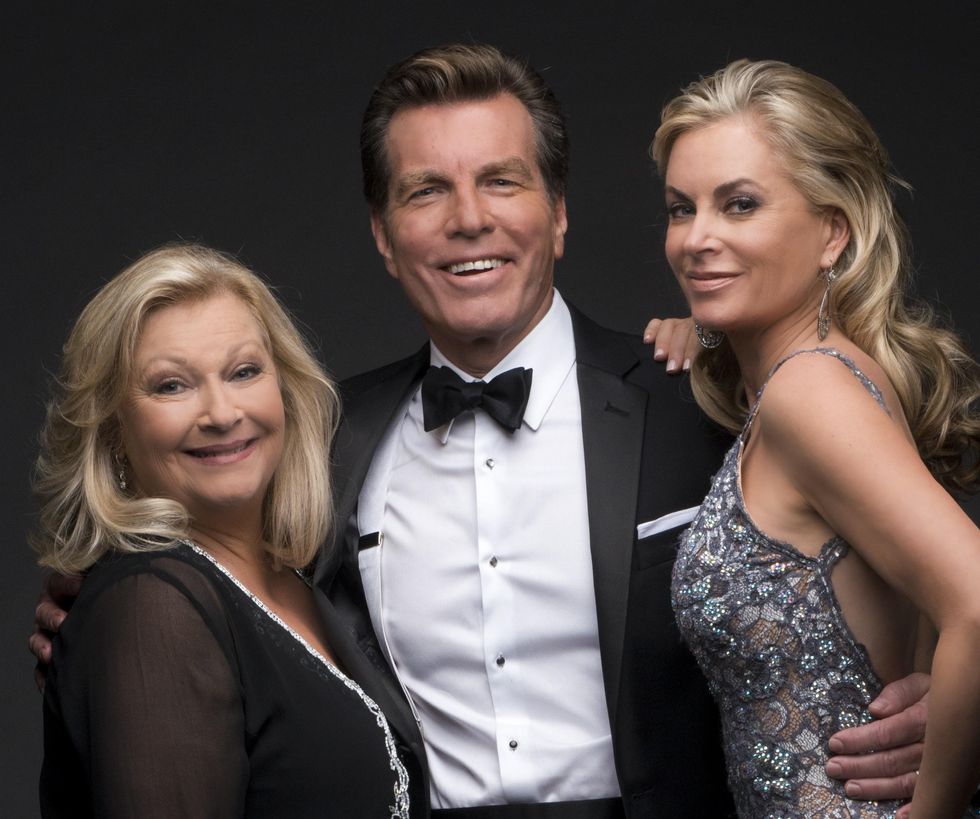 Maitland, Bergman, and Davidson
CBS
"People use the word 'iconic' to describe the Abbotts. I don't know about that, but I do know I hit the lottery with these two," Maitland says. "Eileen is sassy and wickedly funny, obviously gorgeous, and a lovely actress with range. Peter wrangles us all; he's an actor's actor. He organizes running lines and group meet-ups and keeps tabs on our lives. He is the most thoughtful and committed friend, and there aren't words to describe how very blessed I feel to work with these two."
Table Talk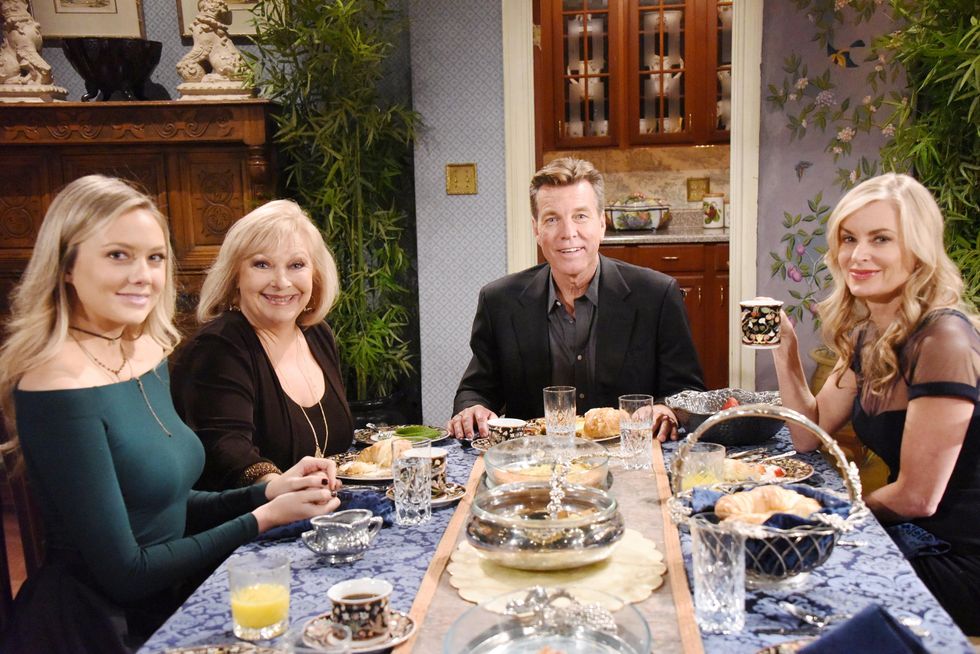 Abby Newman (Melissa Ordway) breaks bread with Traci, Jack, and Ashley Abbott
CBS
"The iconic Abbott breakfasts! So much fun, conflict, and FANTASTIC food, too," according to Davidson.
Maternal Instincts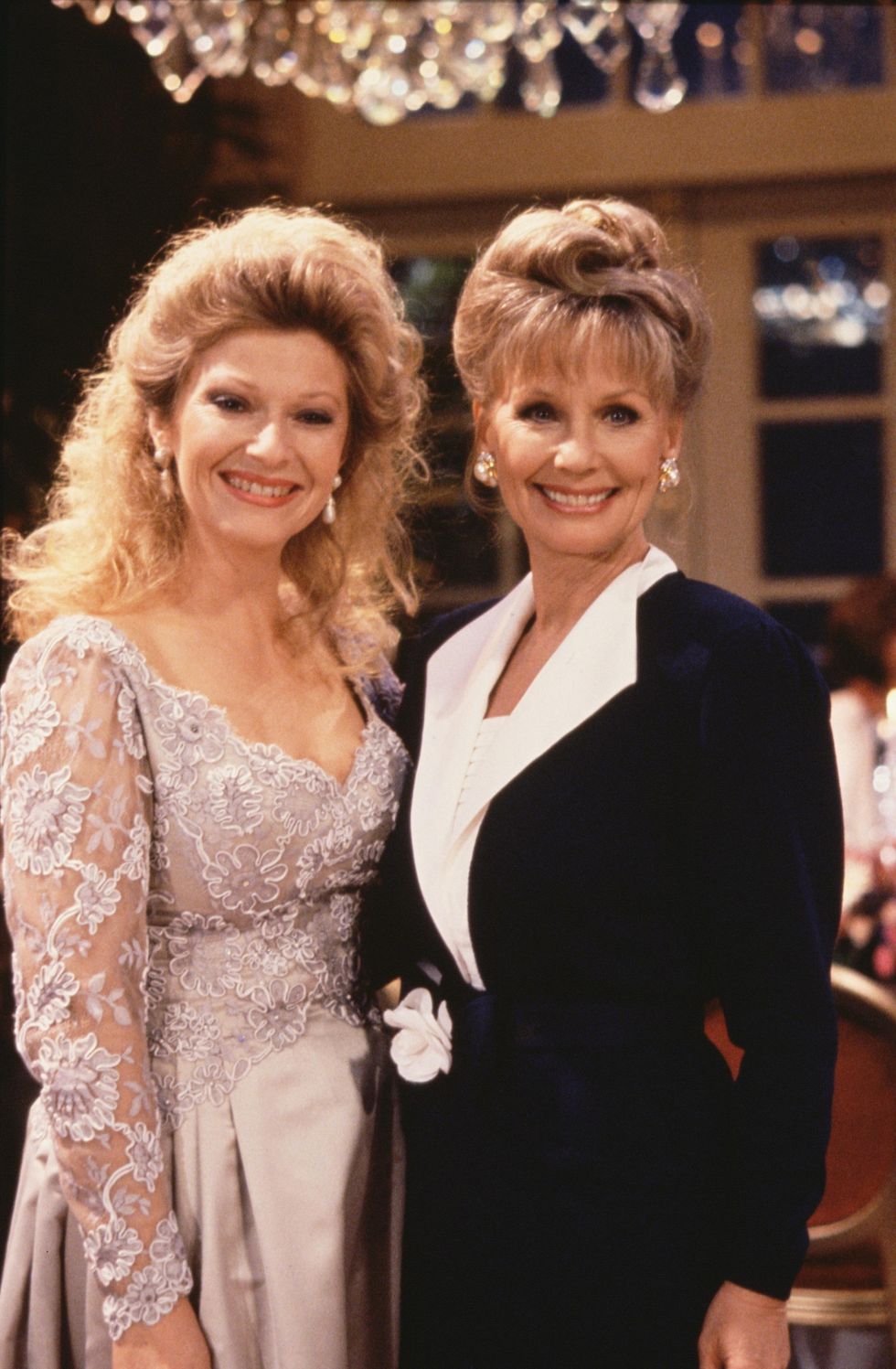 Dina and Traci Abbott
CBS
"The shy, insecure, and fragile girl that was young Traci was perhaps created by Dina's selfish abandonment of her children," Maitland theorizes. "Years of feeling left behind and unloved were hashed out with the lovely Marla Adams in the role. My nickname for Marla is 'Mutti' [German for mother], and we are still close. Dina's illness and loss have had powerful and long-lasting effects on all the Abbotts, especially with Traci, who is now a matriarchal figure in the family herself."
Best Frenemies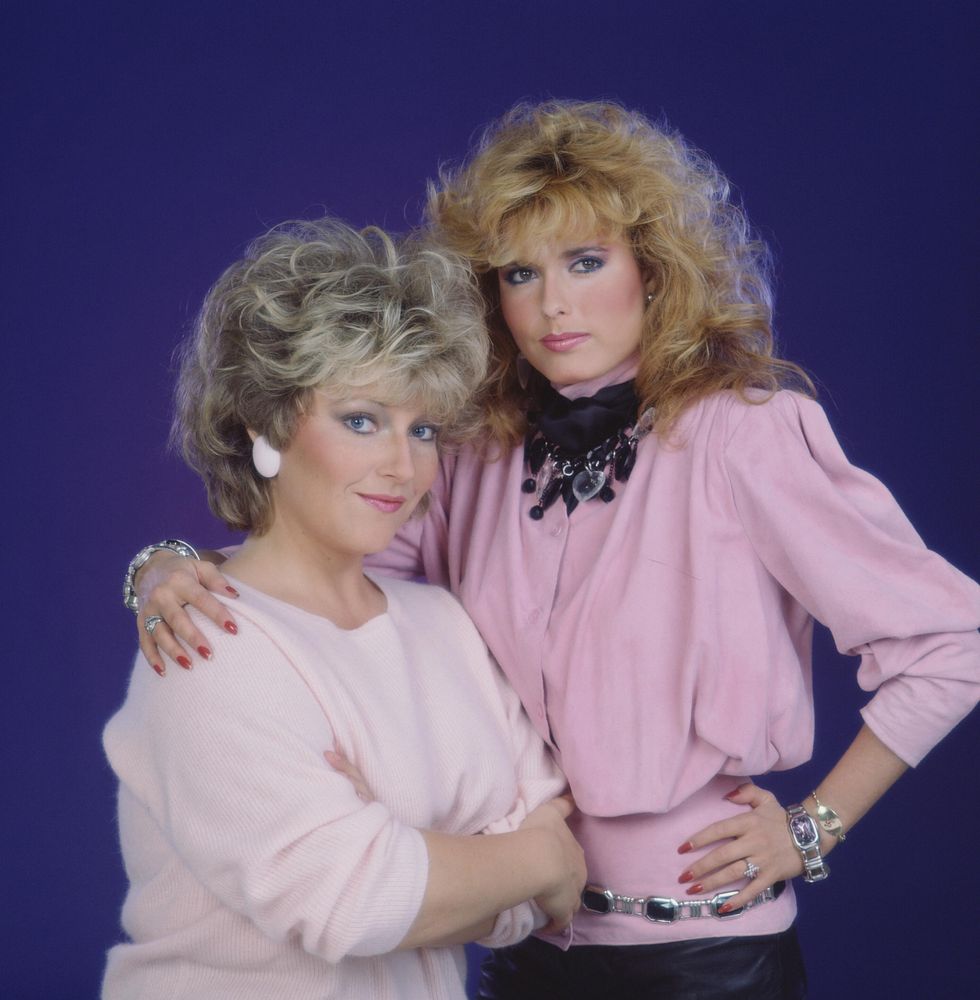 Miatland with Tracey Bregman
CBS
"Lauren (Tracey Bregman) was Traci's archnemesis and best friend. She arrived in Genoa City about six months after Traci came home from boarding school. She was the classic mean girl—sly, beautiful, jealous, talented, plotting—and poor Traci fell for it for years. We laughed together, sang together, and fought over men … literally," Maitland recalls. "Tracey Bregman is one of my life's greatest gifts. She is my lifelong friend and partner in crime, so talented and the bravest actress I know. One of the brightest treasures to come out of my time at Y&R."
Love Triangle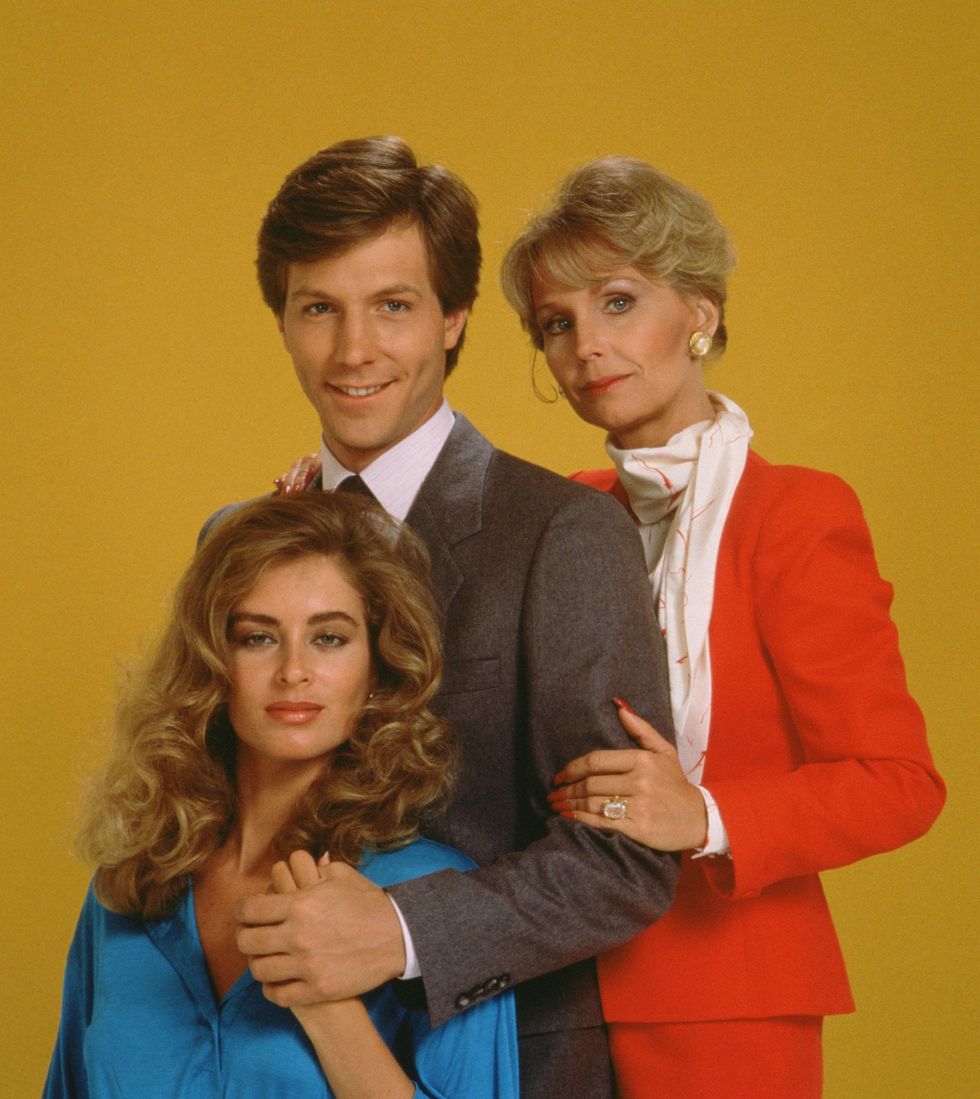 Ashley, Brian Matthews (Eric Garrison), and Dina
CBS
"Of course, Ashley fell in love with her mother's ex lover. LOL! Another fun storyline," says Davidson.
True Romance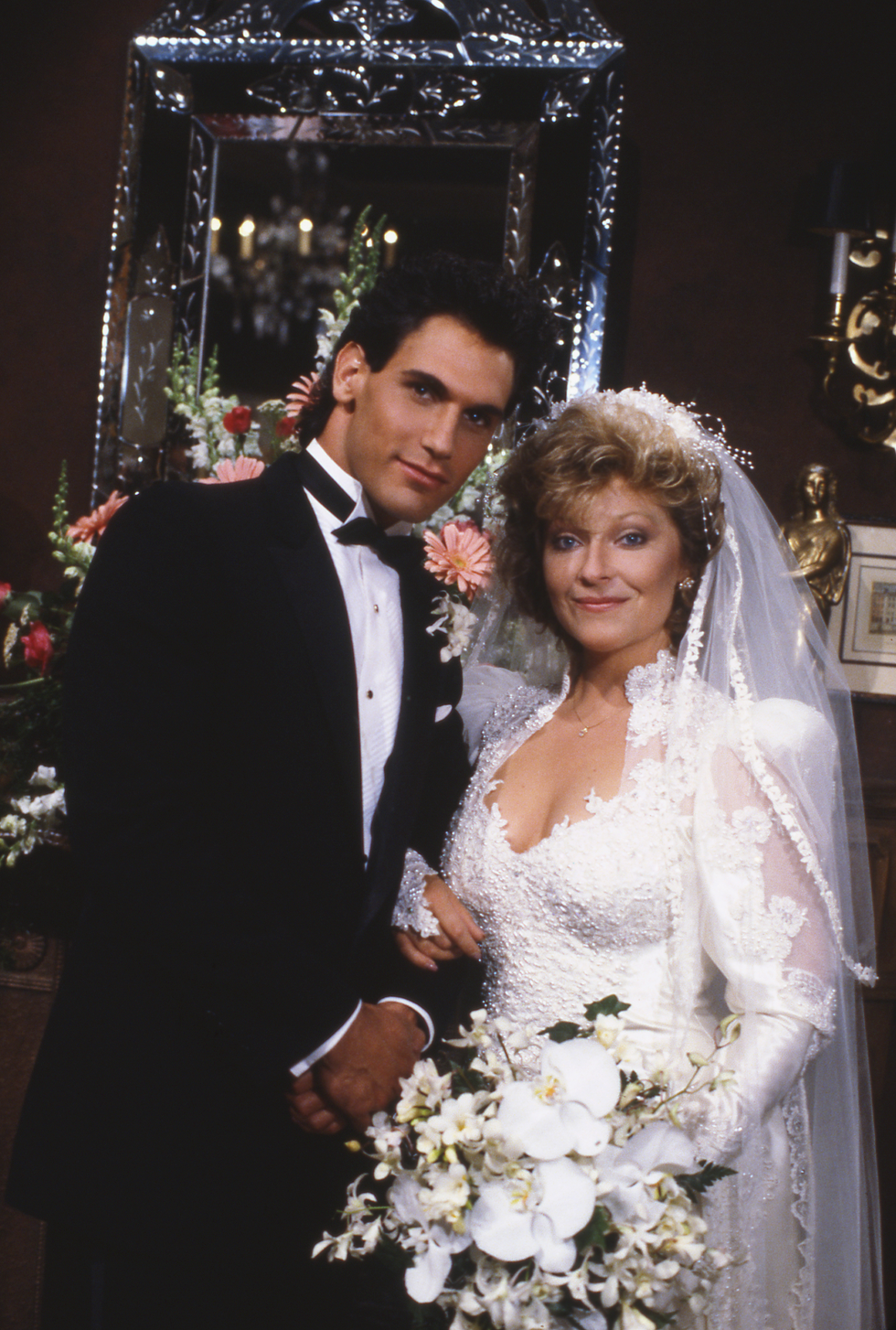 The wedding of Brad Carlton (Don Diamont) and Traci Abbott
CBS
"Brad Carlton (Don Diamont) is the love of Traci's life," Maitland says. "He was the one who got away, the one she will always regret losing, and the one she dreams about at night. Don Diamont made that magic with me, and it's a longtime dream to somehow work with him again … that would be epic!"
Memory Maker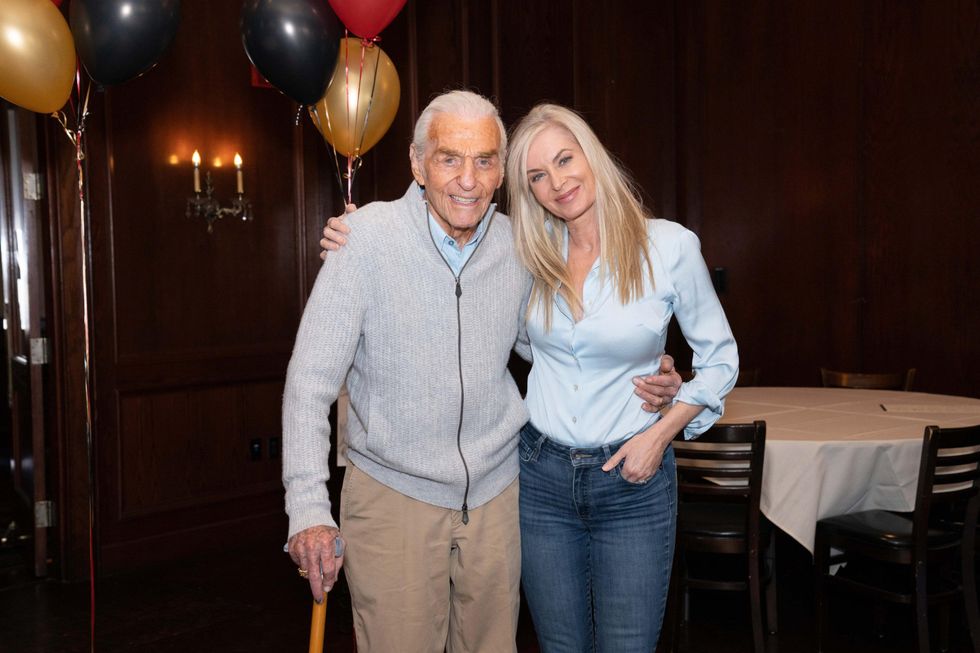 Jerry Douglas and Davidson
CBS
"Awww! Seeing Jerry [Douglas, who portrayed John Abbott], which turned out to be for the last time, was such an amazing gift," says Davidson. "He was so kind and loving when Beth and I first started. I love Jerry!"
Father Figure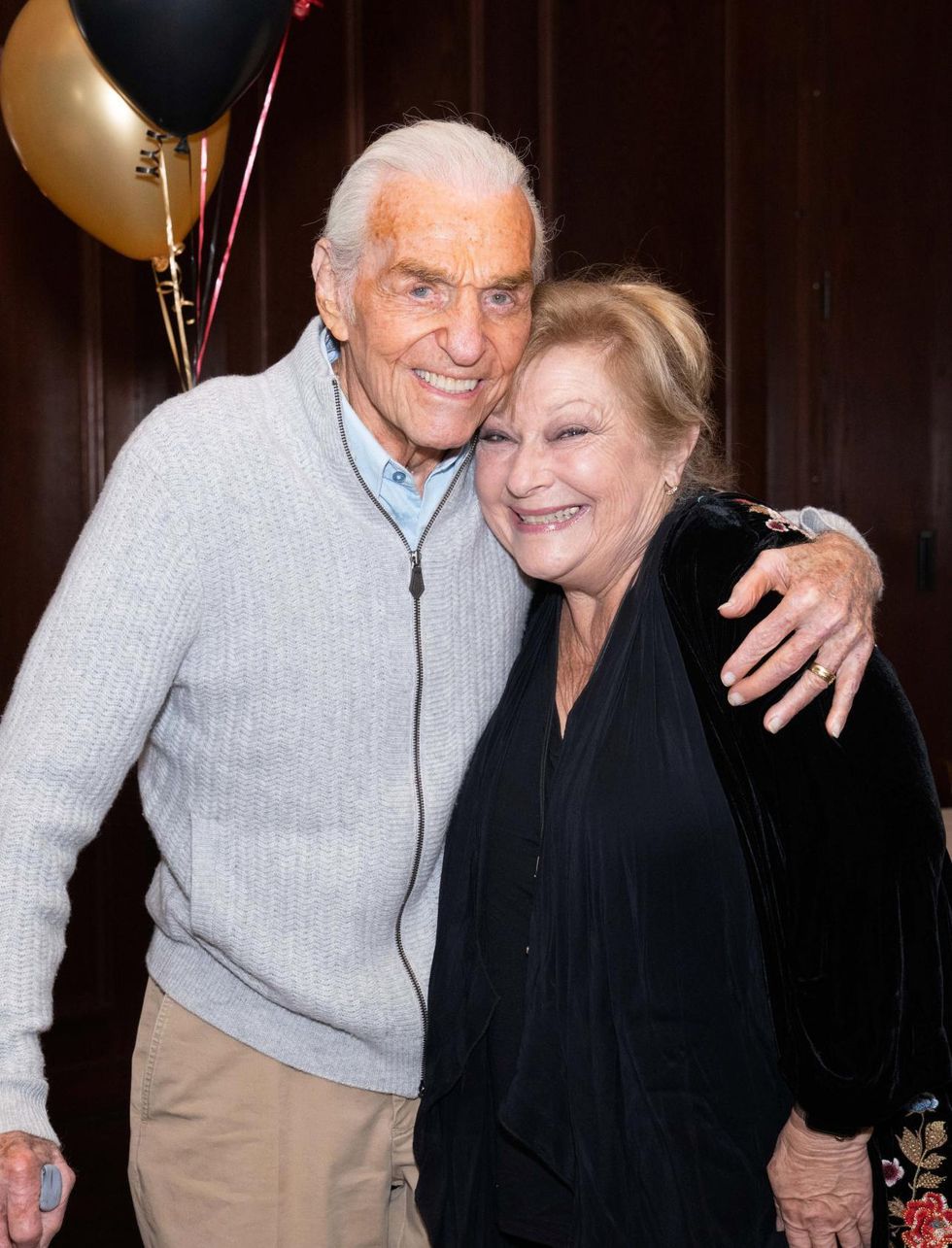 Jerry Douglas and Maitland
CBS
"Jerry Douglas was the first actor I worked with at Y&R in my screen test and my first scenes on the show 40 years ago," Maitland recalls. "He was a father, an advisor, and an example for all the Abbott children on and off-screen. He loved to tell stories. He was a strong and beloved father figure as John [Abbott], probably because he was a single dad in his own life and raised two families. He is missed terribly."
Watch The Young and the Restless weekdays on CBS and streaming on Paramount+.
SUBSCRIBE NOW: Enjoy 4 Digital Plus 2 Print/Digital Issues Of Watch Per Year — For Free!